Thanks in large part to a declining salary cap, more high-priced veterans could be released this offseason than in previous years.
After working with a budget of $198.2 million in 2020, the cap is expected to fall between $180 million and $185 million in 2021. Here are 15 notable players whose deals could be too hefty to keep on the books:
(Contract information courtesy of OverTheCap)
Broncos LB Von Miller
Years left on contract: 1
2021 cap savings: $18M
2021 dead money: $4.13M
Miller has been the face of the Broncos for a decade, but he turns 32 in a few weeks and he missed all of last season. There's no guarantee he'll return with the same type of explosiveness that made him a perennial Pro Bowler, and Denver already has a young pass-rusher to move forward with in Bradley Chubb. Miller has also been the subject of an undisclosed criminal investigation and could face NFL discipline even if he isn't charged, making him a huge risk to retain for $22 million.
Chiefs LT Eric Fisher
Years left on contract: 1
2021 cap savings: $11.97M
2021 dead money: $3.18M
Chiefs general manager Brett Veach said Monday he's optimistic Fisher will be healed from his torn Achilles in time for training camp, a sign he's planning for the longtime tackle to stick on the roster. But Kansas City is more than $20 million over the projected spending limit, which means someone's got to go. And Fisher is more likely to miss a chunk of the 2021 season than Veach let on - the left tackle ruptured the tendon in January, and Achilles injuries usually take about a year to recover from. He could be the odd man out when all is said and done.
Washington S Landon Collins
Years left on contract: 4
2021 cap savings: $-1.88M
2021 dead money: $18.8M
Washington would incur a greater cap hit by releasing Collins now than if the team keeps him unless it ties a post-June 1 designation to his name. In that case, his remaining guarantees and prorated portions of his signing bonus would be spread out over two years, leaving Washington with a bill of $9.2 million this year and $9.6 million next year. Based on how well Kamren Curl fared upon replacing Collins in 2020, Washington may go that route.
Raiders QB Marcus Mariota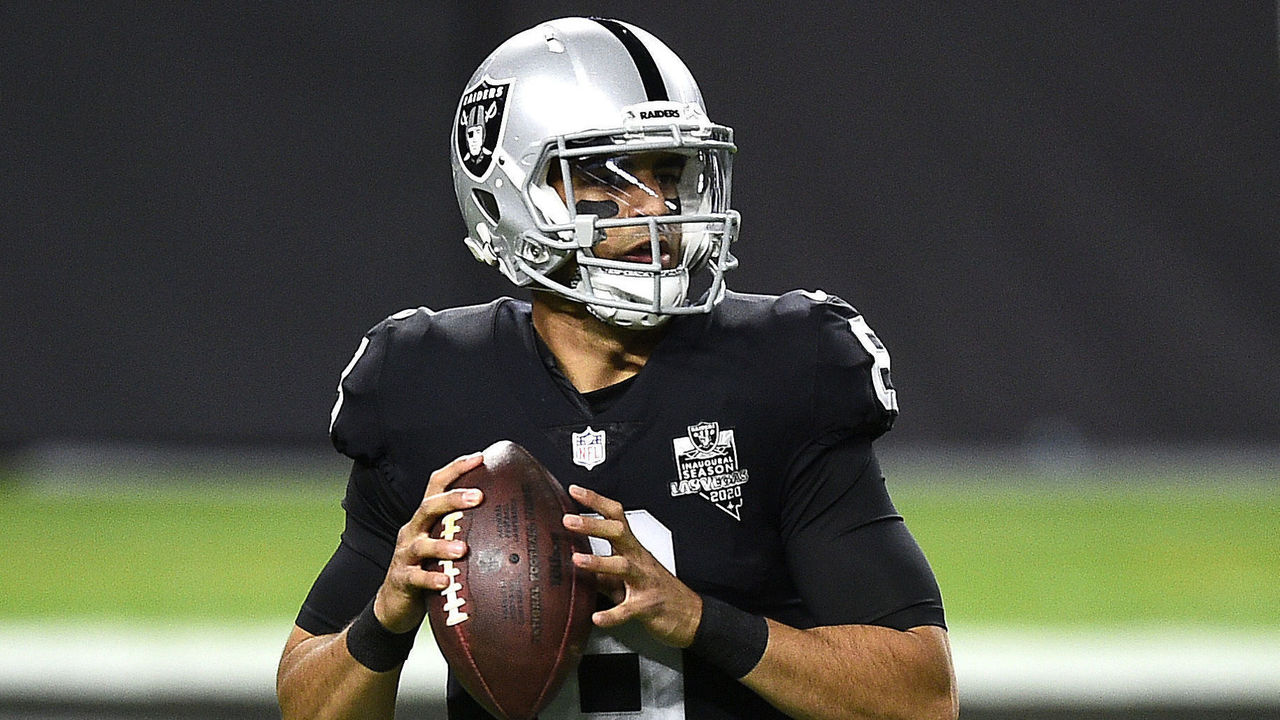 Years left on contract: 1
2021 cap savings: $11.35M
2021 dead money: $0
Mariota has generated trade interest, but his contract has reportedly been too large of a stumbling block for interested teams. Along with his $10.63-million base salary in 2021, Mariota has several player-friendly incentives in his deal that could significantly inflate his earnings. There's almost no way the Raiders can afford to keep him as a backup at his current price, and Mariota is unlikely to take a pay cut with potential starting opportunities available in other markets. So, Las Vegas could be forced to release him.
Titans CB Malcolm Butler
Years left on contract: 2
2021 cap savings: $10.2M
2021 dead money: $4M
The problem with shedding Butler is the Titans would need to find his replacement. On the flip side, Tennessee is pressed up against the cap and doesn't have many other cut candidates. While he's useful, Butler isn't the top-flight defender he was signed to be, and he's more likely to regress in his age-31 season than improve.
Jets WR Jamison Crowder
Years left on contract: 1
2021 cap savings: $10.38M
2021 dead money: $1M
Crowder has been productive when healthy, but he's constantly battled injuries since signing with the Jets. Though he's only missed four games over the last two years, the 27-year-old has come off the field in several other contests and hasn't been as reliable as New York would like. Crowder's not a lock to leave, but the Jets might only view him as a fallback option in the event they fail to land a bigger fish early in free agency.
Bears CB Kyle Fuller
Years left on contract: 3
2021 cap savings: $11M
2021 dead money: $9M
Fuller is coming off back-to-back disappointing campaigns for the Bears, making his price tag more burdensome than it otherwise would be. He had seven interceptions in his banner 2018 season, but he's posted four picks since then while allowing seven touchdowns and committing 15 penalties. The dead money would sting, but his scheduled $20-million cap hit would sting even more considering how far he's fallen. A post-June 1 designation would result in a more manageable $6-million cap charge this year.
Eagles TE Zach Ertz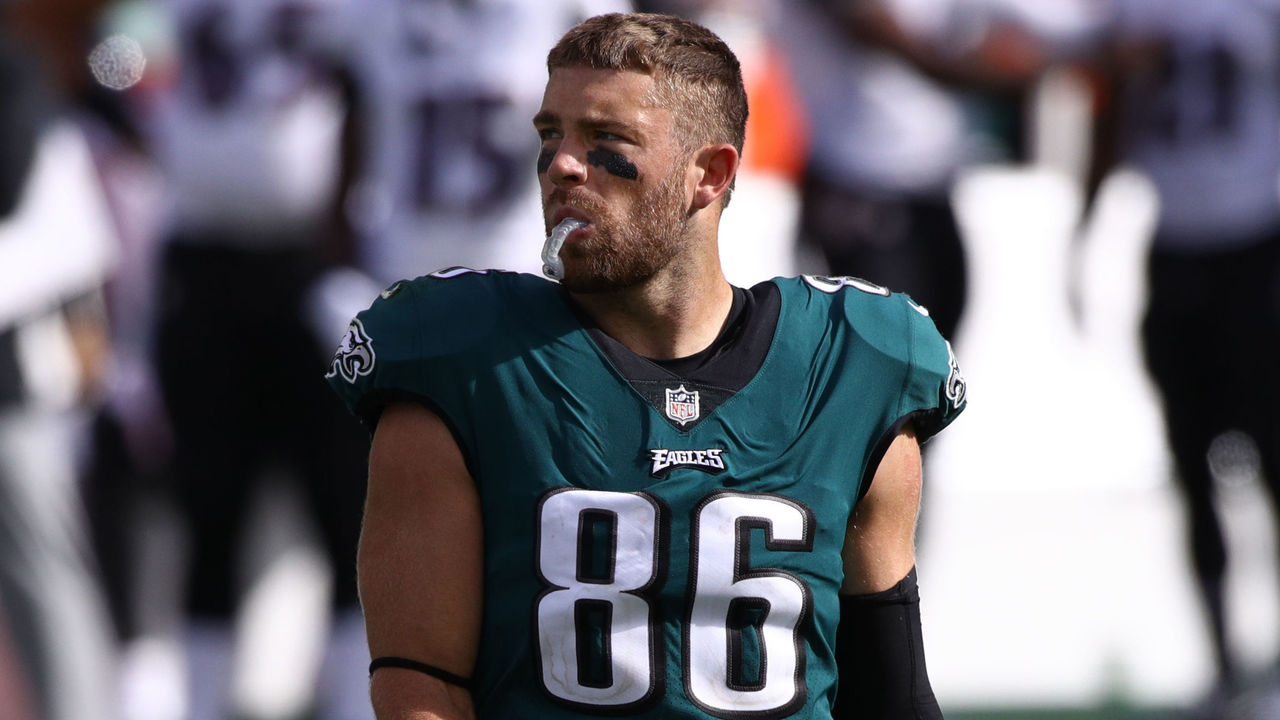 Years left on contract: 3
2021 cap savings: $4.7M
2021 dead money: $7.77M
It's no secret that Ertz and the Eagles are headed for a divorce. Ertz wants a new contract, while the team is already in cap misery and still needs to extend the younger Dallas Goedert. The 30-year-old Ertz should garner ample trade interest, but rival teams may wait this one out. Historically, clubs have been reluctant to cough up an asset when they know a franchise is going to cut a player absent a trade.
Vikings LB Anthony Barr
Years left on contract: 3
2021 cap savings: $7.26M
2021 dead money: $7.8M
It would be cruel for the Vikings to cut a player who once backed out of an agreement with the Jets to re-sign with them for less money, but the NFL is a cruel league. Barr only played in two games last year before going on the injured reserve, but it seemed like his best days were behind him even before that. Minnesota got itself into financial trouble by pledging loyalty to too many of Mike Zimmer's favorites, and now the team must clean up some of its mess. Barr holds a $7.5-million injury guarantee, and his 2021 salary becomes guaranteed on March 19. He would need to pass a physical by then for Minnesota to collect the savings.
Bills WR John Brown
Years left on contract: 1
2021 cap savings: $7.93M
2021 dead money: $1.6M
Brown was a vital component of the Bills' offense in 2019, but that wasn't the case last season. Thanks to Stefon Diggs' arrival and the emergence of rookie Gabriel Davis, Buffalo's offense hardly missed a beat as Brown went in and out of the lineup due to injury. At this point, the speedster is more of a luxury than a necessity for the Bills, who have to shore up other parts of their roster.
Steelers CB Joe Haden
Years left on contract: 1
2021 cap savings: $7M
2021 dead money: $8.58M
It's not like the Steelers want to move on from Haden, they just only have so many ways to clear money. Pittsburgh is more likely to retain the younger Steve Nelson, who's on the books for a nearly identical number, than Haden. If the Steelers want any hope of re-signing Mike Hilton or Cameron Sutton, Haden may have to serve as the sacrificial lamb.
Seahawks DE Carlos Dunlap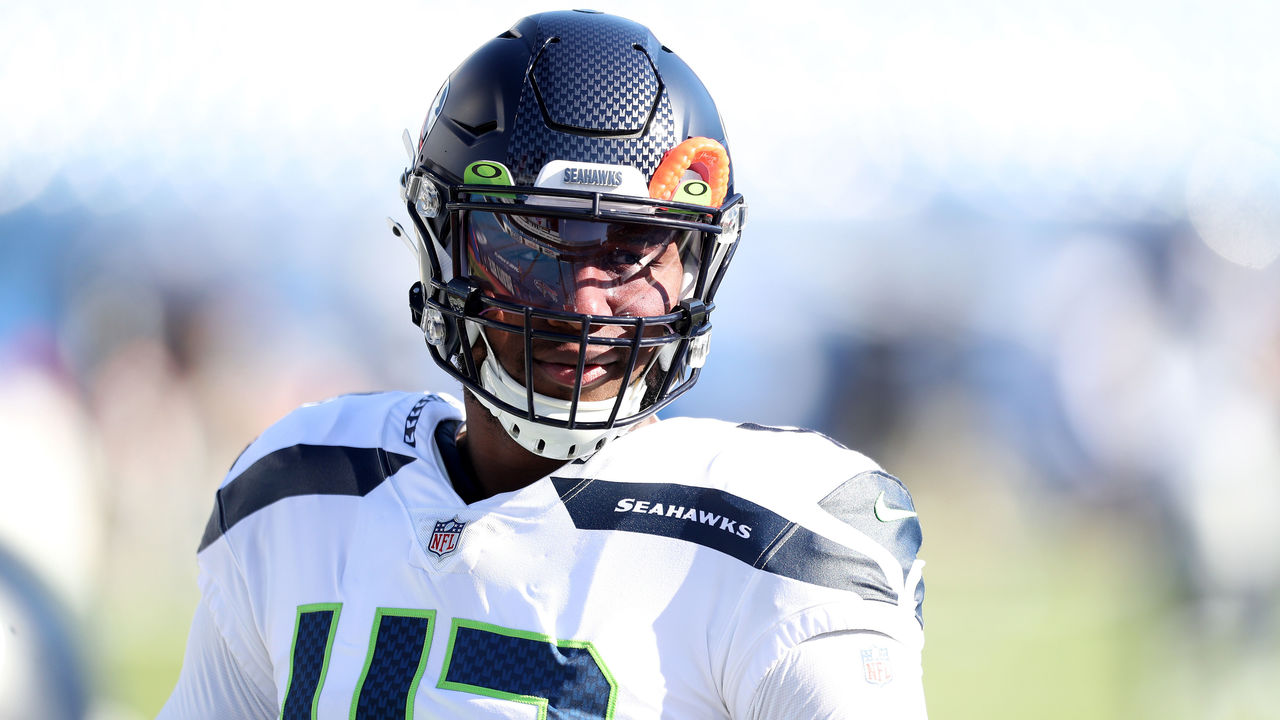 Years left on contract: 1
2021 cap savings: $14.04M
2021 dead money: $0
Dunlap provided exactly what Seattle wanted after landing him in a midseason trade with the Bengals, recording five sacks in eight games, but his 2021 salary isn't feasible. The Seahawks have far too many needs and way too little cap space to devote over $14 million to Dunlap. It's possible the two sides agree to a restructured deal, but an agreement would presumably hinge on Dunlap accepting a pay cut.
Raiders RT Trent Brown
Years left on contract: 2
2021 cap savings: $14M
2021 dead money: $0
Brown has been worth his contract when he's been on the field, but getting him there has been the problem. The high-priced tackle has only played in 16 of a possible 32 games since joining the silver and black, and midseason reports claimed the Raiders' brass was growing frustrated with his lack of availability. Las Vegas has enough cut candidates to comfortably retain Brown, but the team may jettison him regardless.
Bengals DT Geno Atkins
Years left on contract: 2
2021 cap savings: $9.5M
2021 dead money: $5.2M
It seems inevitable that Cincinnati will release Atkins. The Bengals essentially phased him out of the defense last season, giving the longtime workhorse fewer than 20 snaps in all eight of his appearances. He finished the year with one tackle, providing the stat line of a seventh-round pick, not an expensive veteran.
Packers LB Preston Smith
Years left on contract: 2
2021 cap savings: $8M
2021 dead money: $8M
After an excellent debut season for the Packers in 2019, Smith's effectiveness plummeted in 2020. He began three of the team's final six games on the bench while former first-round pick Rashan Gary flourished at the same position down the stretch. The Packers may look to restructure Smith's deal and keep him around for depth, but it's clear Green Bay views Gary as a part of the future and Smith as a part of the past.