5 major lessons we learned from the 2020 NFL season
L to R (Getty Images): Timothy T Ludwig/Patrick Smith/Icon Sportswire
Life is full of lessons. So, too, is each NFL season. These are the biggest ones we learned from the 2020 campaign:
Young QBs deserve time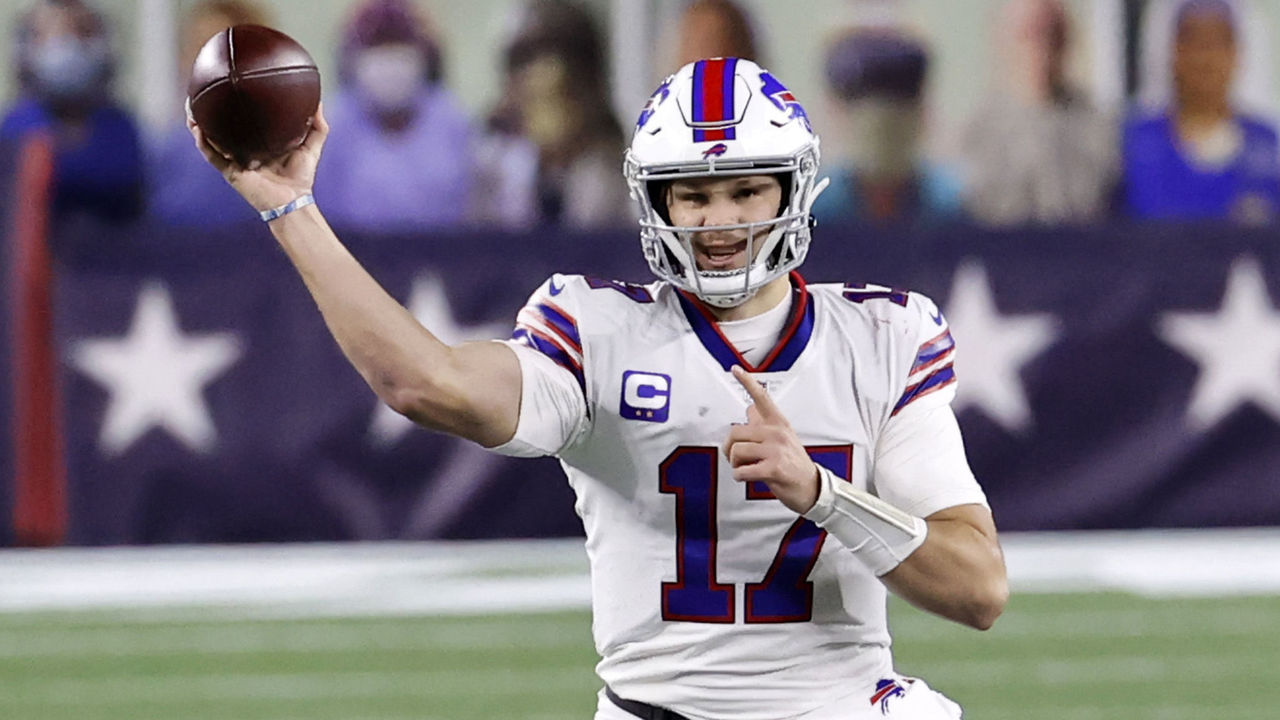 Ever since the Arizona Cardinals dumped Josh Rosen one season into his career for Kyler Murray, first-round rookie quarterbacks have faced immense pressure to succeed immediately. But if Josh Allen taught us anything in 2020, it's that sometimes all a young player needs - especially a quarterback - is time.
Allen was a statistical nightmare in his first two seasons. He completed less than 53% of his passes and threw more interceptions than touchdowns as a rookie in 2018. Despite his improvement the next season, his completion percentage remained under 60, his deep-ball accuracy was a mess, and his decision-making under pressure resembled that of a student playing quarterback during recess. His supporting cast was far from perfect, but there were legitimate concerns that Allen would never become a franchise quarterback.
Thanks to the benefit of time, though, Allen blossomed into an MVP candidate in 2020. He was undeniably great in his third year - against four-man fronts, against the blitz, inside the pocket, outside the pocket, in the fourth quarter, and on third down. Still a gunslinger at heart, Allen occasionally displayed some of the reckless abandon he became known for during his first two seasons, but he managed to harness it perfectly.
Allen is the most pronounced example of a young quarterback who needed time to develop, but he's far from the only one. Jared Goff, Baker Mayfield, and Lamar Jackson all developed into quality starters and led their teams to the playoffs after worrisome trends early in their careers. Ryan Tannehill was a bust with the Miami Dolphins but is now coming off two sparkling seasons with the Tennessee Titans. Heck, even Tom Brady had to learn how to crawl before he could walk.
This isn't to say that every young quarterback who looks lost early will eventually turn the corner. We can confidently posture that Rosen, Mitchell Trubisky, and Blake Bortles are among the former prodigies who will never sniff the stardom clubs once thought awaited them.
But young players, especially quarterbacks, shouldn't be written off after one year. Remember this as rumors swirl around Tua Tagovailoa and the Dolphins over the coming weeks, or when any of the quarterbacks in the 2021 rookie class stumble next season.
Trade your 1st-round pick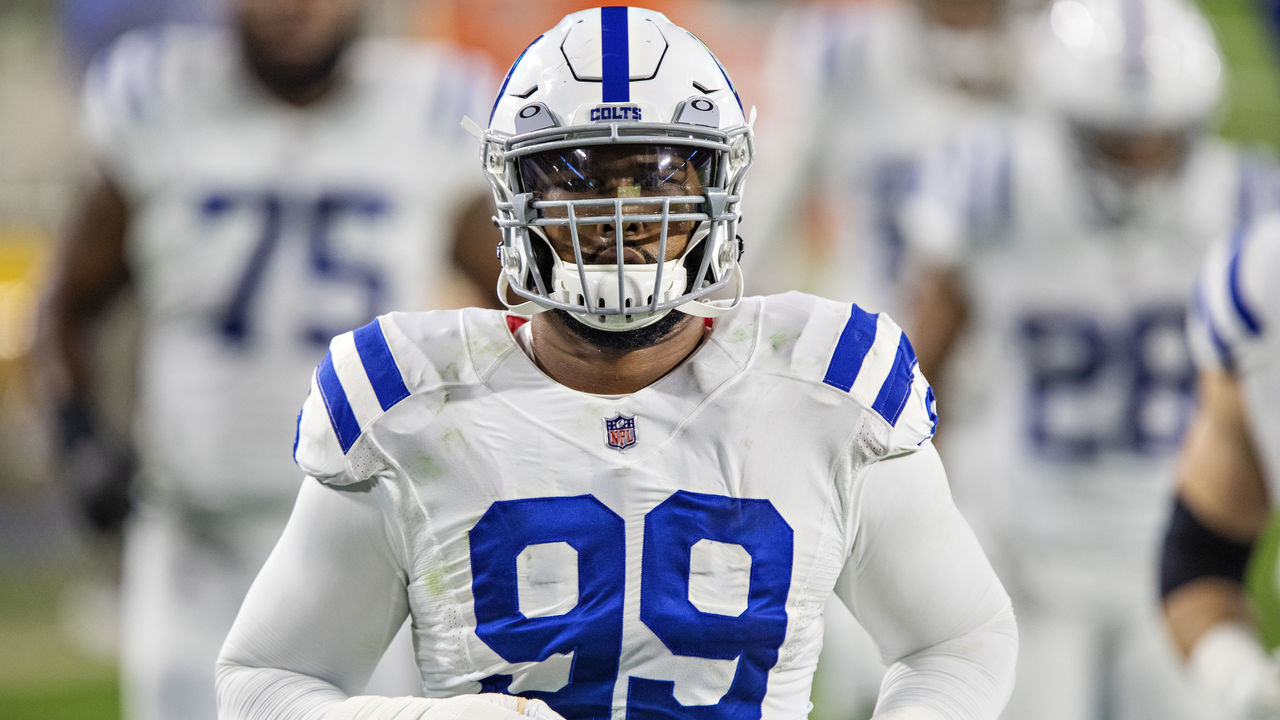 Though free agency often leads to buyer's remorse because teams get stuck overpaying for middling players, trades involving bona fide stars rarely come back to burn the acquiring clubs. In fact, all three players who were dealt in 2020 for a first-round pick - Stefon Diggs, DeForest Buckner, and Jamal Adams - made the Pro Bowl in their debuts with new organizations.
Over the last three years, 11 players have been moved for at least one first-rounder (excluding Cordy Glenn, who was involved in a swap of first-round selections). Sure, not all 11 have been home runs, but none can be classified as strikeouts:
2018
| Player | Key Stat |
| --- | --- |
| WR Brandin Cooks | 1787 yards in 30 games for Rams |
| LB Khalil Mack* | 30 sacks in 46 games for Bears |
| WR Amari Cooper* | 3028 yards in 41 games for Cowboys |
2019
| Player | Key Stat |
| --- | --- |
| WR Odell Beckham Jr. | 1354 yards in 23 games for Browns |
| DE Frank Clark | 14 sacks in 29 games for Chiefs |
| LT Laremy Tunsil* | 5 sacks allowed in 28 games for Texans |
| S Minkah Fitzpatrick* | 9 INTs in 30 games for Steelers |
| CB Jalen Ramsey* | 645 yards allowed in 24 games for Rams |
2020
| Player | Key Stat |
| --- | --- |
| WR Stefon Diggs* | 1535 yards in 16 games for Bills |
| DT DeForest Buckner* | 9.5 sacks in 15 games for Colts |
| S Jamal Adams* | 9.5 sacks in 12 games for Seahawks |
*Made Pro Bowl with new team
Of the three players not to make a Pro Bowl with their new squad, Cooks had a 1,200-yard season and helped the Los Angeles Rams get to a Super Bowl, Beckham had a 1,000-yard campaign with the Cleveland Browns, and Clark helped the Kansas City Chiefs win a Super Bowl.
Whether teams should trade multiple first-round picks for non-quarterbacks - especially given the financial implications that such deals often come with - is certainly debatable. It's also fair to philosophically oppose trading seven consecutive first-round picks like the Rams have done. But given the hit-or-miss nature of the draft, parting with a top selection once in a while is worth the boost a team gets from the player coming back.
West coast, best coast - for offense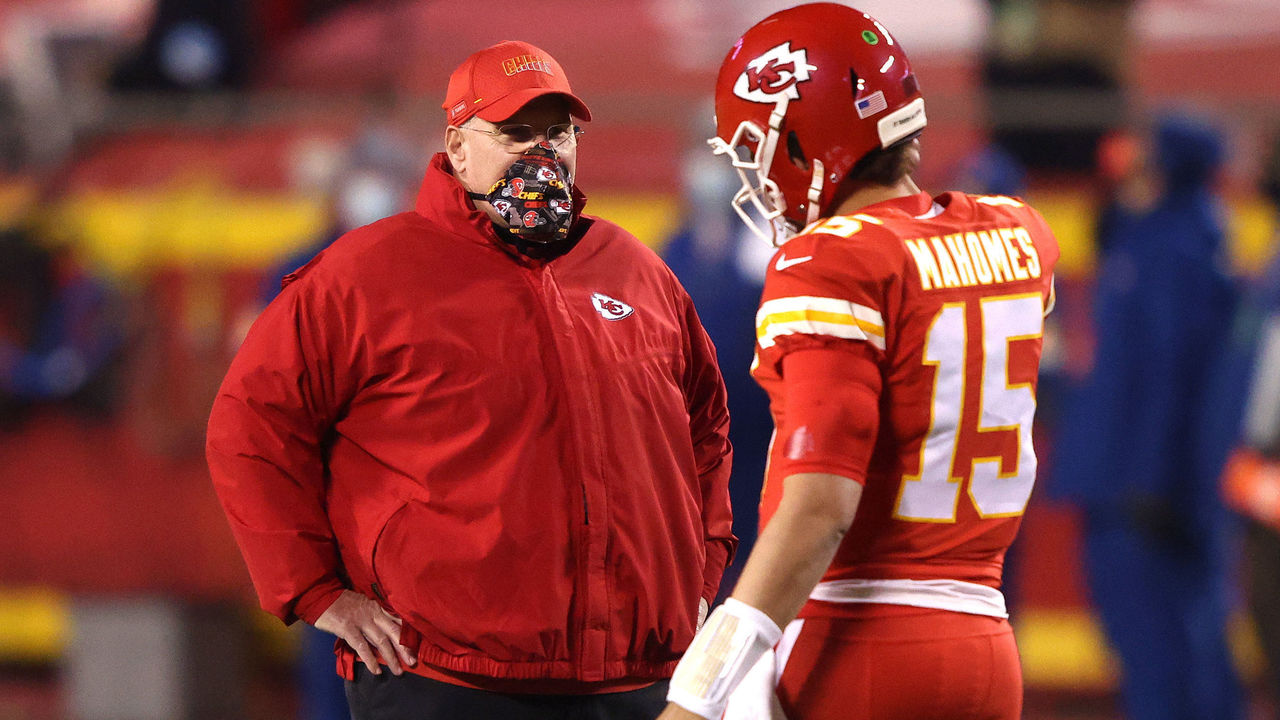 Over the last six years, the Super Bowl has been filled with modernized versions of the west coast offense - the system Bill Walsh made famous with the San Francisco 49ers in the 1980s.
At its core, the west coast scheme emphasizes high-percentage throws, asking quarterbacks to get rid of the ball quickly and receivers to pick up yards after the catch. The system has evolved over time, as each coaching disciple has put their own spin on it. Andy Reid utilizes spread formations to stretch the defense, while Sean McVay is keen on bootlegs because they misdirect the defense and help receivers create separation quickly. No matter the coach, though, the basis of the system is rooted in efficiency.
Super Bowl play-callers since 2015
| Super Bowl | AFC | NFC |
| --- | --- | --- |
| 50 | Gary Kubiak (Broncos) ✅ | Mike Shula (Panthers) ❌ |
| LI | Josh McDaniels (Patriots) ❌ | Kyle Shanahan (Falcons) ✅ |
| LII | Josh McDaniels (Patriots) ❌ | Doug Pederson (Eagles) ✅ |
| LIII | Josh McDaniels (Patriots) ❌ | Sean McVay (Rams) ✅ |
| LIV | Andy Reid (Chiefs) ✅ | Kyle Shanahan (49ers) ✅ |
| LV | Andy Reid (Chiefs) ✅ | Byron Leftwich (Buccaneers) ❌ |
✅ = West coast offense
The Carolina Panthers are the only team since 2015 to reach the championship round without either the west coast system or Brady, who showed this season he can make any scheme work with relative ease. And even Brady and the Tampa Bay Buccaneers peaked late in the season when they integrated more crossing routes - a staple of the west coast offense - into Bruce Arians' vertical system. During their Super Bowl LV clinic, the Buccaneers ditched the downfield attack entirely, relying on a quick-passing game that had Brady holding the ball for a season-low average of 2.27 seconds per pass attempt.
The moral of the story is that the west coast offense is the greatest catalyst for offensive proficiency. And in an era when NFL rules are slanted in favor of the offense, teams that adopt these principles inherently hold an advantage over those that don't.
Rebuilding teams need to let go of old stars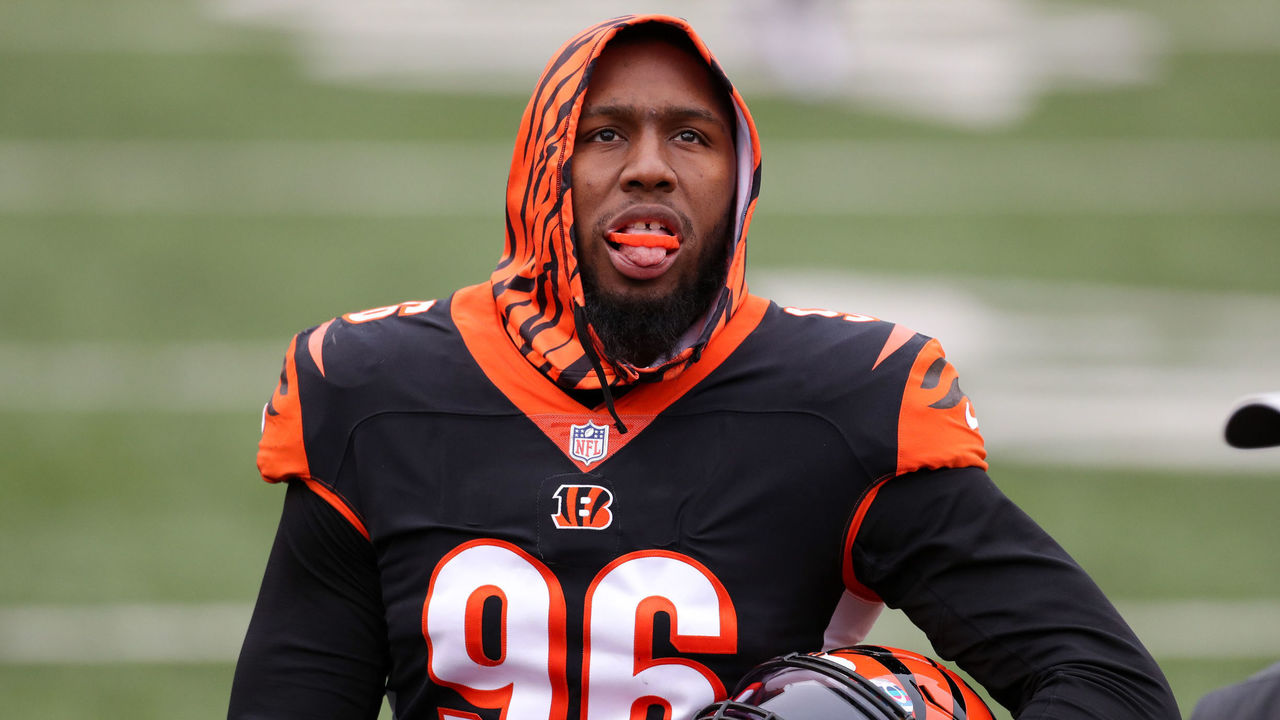 We see it every year: Rebuilding teams holding their aging stars until their trade value is shot. Look at the Cincinnati Bengals, who could have dealt Carlos Dunlap for a lot more than B.J. Finney and a seventh-round pick before, during, or immediately after his nine-sack season in 2019. Instead, they kept the defensive end for 2020, slashed his playing time, and eventually sent him to the Seattle Seahawks for pennies on the dollar.
Cincinnati is doing the exact same thing with Geno Atkins - who also had his playing time reduced in 2020 and will likely be cut for nothing in the offseason - and went down a similar path with A.J. Green, who was once one of the top trade chips in the NFL.
It's always tough to part with franchise pillars, but general managers love bragging about how they get paid to make tough decisions. So when it comes to aging stars, why don't they?
The Atlanta Falcons appear headed into a rebuild and should be gauging the trade market for Matt Ryan and Julio Jones but reportedly have no such plans. It seems more likely they'll draft Ryan's successor with the No. 4 pick in April, bench Ryan if/when they struggle next season, and sever ties with the 2016 MVP once his remaining value has disintegrated.
The Philadelphia Eagles are also staring down a rebuild, as they need a wave of youth to rejuvenate a decaying roster and must alleviate about $50 million to comply with the salary cap in 2021. With that in mind, it's hard to understand why they kept all three of Fletcher Cox, Zach Ertz, and Brandon Graham through a 4-11-1 season when each player was going to be in his 30s by the end of the year.
The Minnesota Vikings (Harrison Smith), Detroit Lions (Marvin Jones), and New England Patriots (Stephon Gilmore) are among the other teams that held aging stars in 2020.
Coaches can only do so much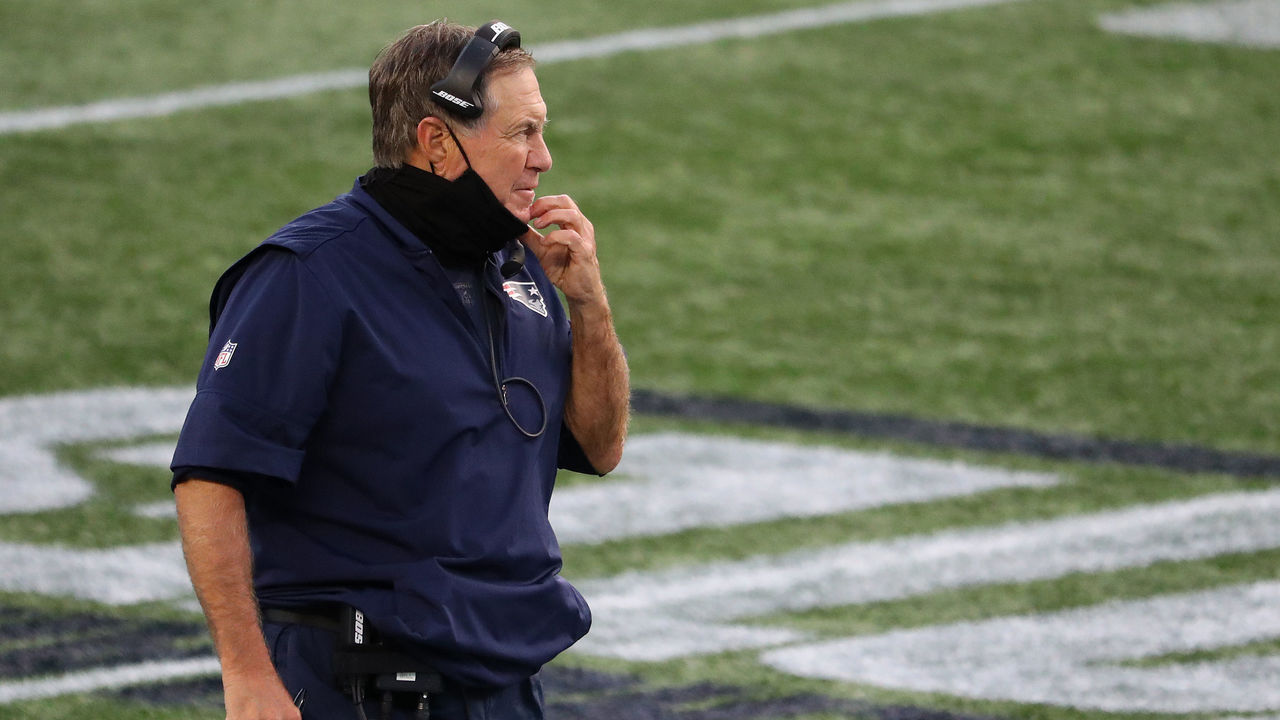 Speaking of the Patriots, it now feels a bit silly we used to debate whether Brady or Bill Belichick was more integral to their 20-year dynasty. Clearly, the answer all along was the person whose job takes place in between the white lines.
Belichick may indeed be the greatest coach in NFL history - that's a discussion for a different day - but he went 7-9 in 2020 while Brady took Arians and the Buccaneers to the Super Bowl. The Patriots remained a fairly sound unit fundamentally - they were the least penalized team in the NFL, maintained a positive turnover differential, and played to their strengths as much as possible - but no scheme, game plan, or play call could cover up for the lack of talent on their roster.
Brady walked into a new system - one that doesn't particularly favor his skill set - and threw 40 touchdowns to 12 interceptions before embarking on another memorable playoff run. His numbers were up significantly from his final year in New England. Simply put, the Buccaneers had receivers like Mike Evans and Chris Godwin who could separate and make catches in traffic when necessary, and the Patriots didn't. The Buccaneers had dominant pass-rushers in Jason Pierre-Paul and Shaq Barrett, and the Patriots didn't.
Coaching is important, there's no doubt about that. But great players always have the ability to overcome errant coaching because they physically control the outcome of each play; great coaches can't overcome errant players. That's why Belichick said "it's all about these players" from the podium after miraculously winning Super Bowl LI. And it's why Brady lifted another Lombardi Trophy to cap the 2020 season while Belichick watched him from the couch.
Comments
✕
5 major lessons we learned from the 2020 NFL season
  Got something to say? Leave a comment below!