theScore's Mike Alessandrini and Jack Browne outline a three-step offseason plan for every team that missed the playoffs this season to help get them back to the dance in 2021.
Arizona Cardinals
Hire an OC to ease pressure off Kliff Kingsbury
Improve interior OL to help Kyler Murray
Revamp the CB room
Kingsbury's jump from college to the NFL hasn't gone smoothly. His offenses have flashed intriguing potential, but his play-calling abilities are too often overshadowed by his questionable in-game decisions. Kingsbury seems overwhelmed by the nuances of being a head coach, so bringing in an offensive coordinator could ease the pressure. He can still call plays, but another voice in creating game plans could do wonders.
The Cardinals have two main areas to address: pass protection and pass defense. Their guard and center positions must improve so the diminutive Murray can more easily play from the pocket. At cornerback, starters Patrick Peterson and Dre Kirkpatrick are free agents. Peterson is coming off a poor year by his standards and will be 31 by next season. He could be re-signed at a decent price, but either way, Arizona should prioritize getting younger at the position.
Atlanta Falcons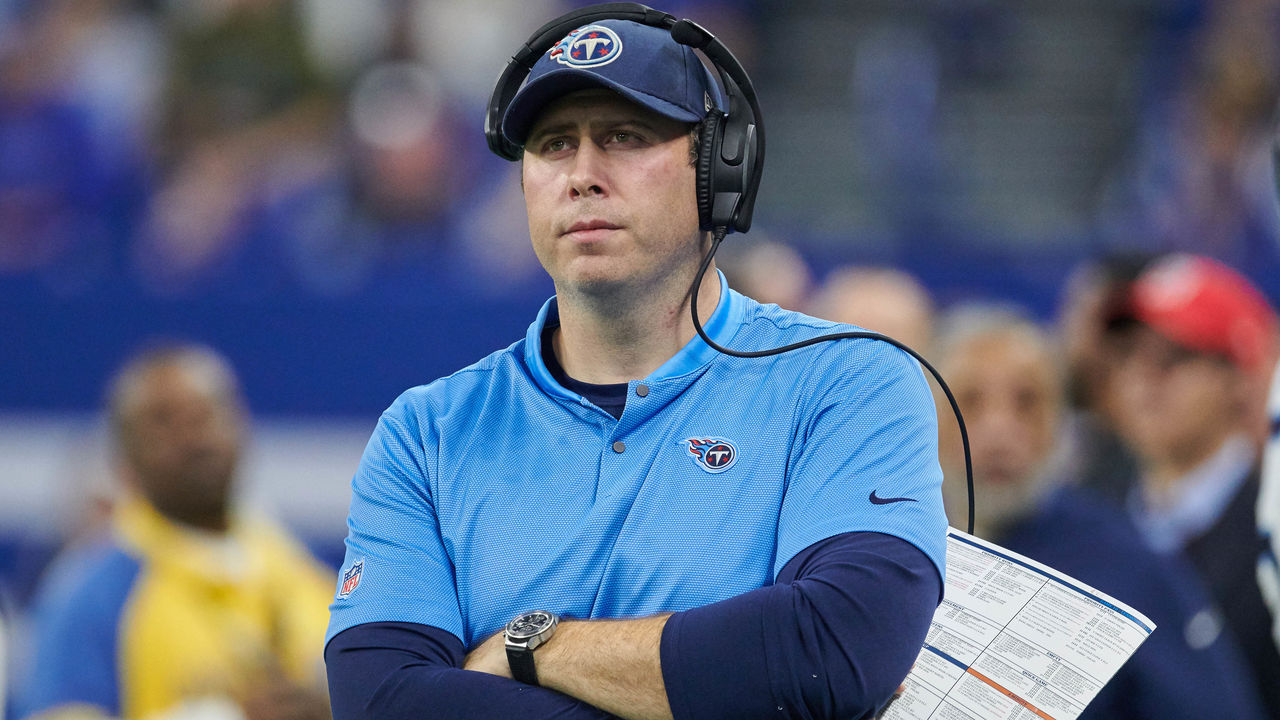 Get Arthur Smith his Derrick Henry
Retain Matt Ryan, Julio Jones for final shot
Reshape defense for Dean Pees
Smith's offense was potent in Tennessee due in large part to his run scheme (and, of course, an elite running back). A Todd Gurley, Brian Hill, and Ito Smith-led backfield that averaged the NFL's second-lowest yards per carry isn't going to cut it. The Falcons can look to the draft - Travis Etienne and Najee Harris come to mind - and free agency (Kenyan Drake?) for upgrades while retaining other key offensive starters. Keeping Ryan and Jones, rather than settling for a second-tier quarterback prospect, would give Smith's squad its best chance to contend in 2021.
Atlanta's defense also struggled at the end of Dan Quinn's tenure, ranking 29th in yards and 19th in points allowed this past season. Expect a more complex and aggressive scheme with Pees on board. While a few current players - Deion Jones, Dante Fowler, and Keanu Neal - could thrive in the new system, upgrades in the secondary and on the edge will be top offseason priorities. Poaching a piece or two from the Titans - Desmond King and Jadeveon Clowney are free agents - feels like a good start for a club up against the cap.
Carolina Panthers
Draft one of top QB prospects
Sign veteran CBs
Keep stability or improve OT spots
Teddy Bridgewater was admittedly solid this past season, but the Panthers aren't going to contend for a championship with the veteran under center. Matt Rhule and new GM Scott Fitterer should recognize this and be aggressive in the draft. Either moving up or staying put at eighth overall to select a quarterback like Trey Lance or Justin Fields feels like the best move for Carolina's future.
Elsewhere on the roster, the cornerback position must be addressed. The Panthers' 18th-ranked pass defense recorded just seven interceptions in 2020. Donte Jackson is an unspectacular starter and Rasul Douglas is a free agent, meaning it's in Carolina's best interest to invest in its secondary so it can keep pace with a budding front seven. The Panthers also must retain Russell Okung and Taylor Moton, both pending free agents. Moton's been a sturdy presence, while Okung played well when healthy. The left tackle slot could stand to be improved, but the team can't afford a downgrade.
Cincinnati Bengals
Reunite Joe Burrow with Ja'Marr Chase
Address OL
Solve pass-rushing woes
While many have an offensive tackle penned in for Cincinnati at No. 5 overall, we think it'd be smarter to give Burrow a potentially elite weapon in former LSU teammate Chase. A reliable wideout can protect a young quarterback just as much as a solid blocker. Chase arguably has a higher upside than DeVonta Smith after a 1,780-yard, 20-touchdown campaign in 2019 at age 19.
The Bengals still need to improve the offensive line in the wake of Burrow's knee injury. They should use the 38th pick on the best available lineman and target New England Patriots guard Joe Thuney in free agency. Cincinnati's most pressing defensive concern is a poor pass rush. While Carl Lawson has dropped off in recent years, he's still the Bengals' best edge rusher and should be re-signed. But that can't be it. Cincinnati can be aggressive in free agency, too, targeting the likes of Yannick Ngakoue or Shaq Barrett.
Dallas Cowboys
Shift feature role from Ezekiel Elliott to Tony Pollard
Write Dak Prescott a blank check
Find secondary pieces to fit Dan Quinn's scheme
With Prescott sidelined with an ankle injury, Elliott struggled to career lows in yards per carry (4.0) and per game (65.3). His underwhelming receiving skills and declining elusiveness is holding Dallas' offense back. Elliott averaged one broken tackle for every 5.67 rushing attempts and every 5.5 receptions compared to 4.39 and 3.1, respectively, for Pollard. Elliott's place is secure for at least one more year due to his contract, but the Cowboys should begin the transition now.
If Prescott's value to Dallas wasn't clear before, it is now. Even seasoned negotiator Jerry Jones acknowledged Prescott - who was on pace to shatter Peyton Manning's record of 5,477 passing yards - owns the leverage in extension talks. The team should put the drama to bed as soon as possible. Lastly, the Cowboys need to get Quinn the back-end pieces to run his defensive scheme. Cornerback will be a priority in the draft for PFF's sixth-worst coverage team, but a veteran like Richard Sherman could be an ideal stopgap, too.
Denver Broncos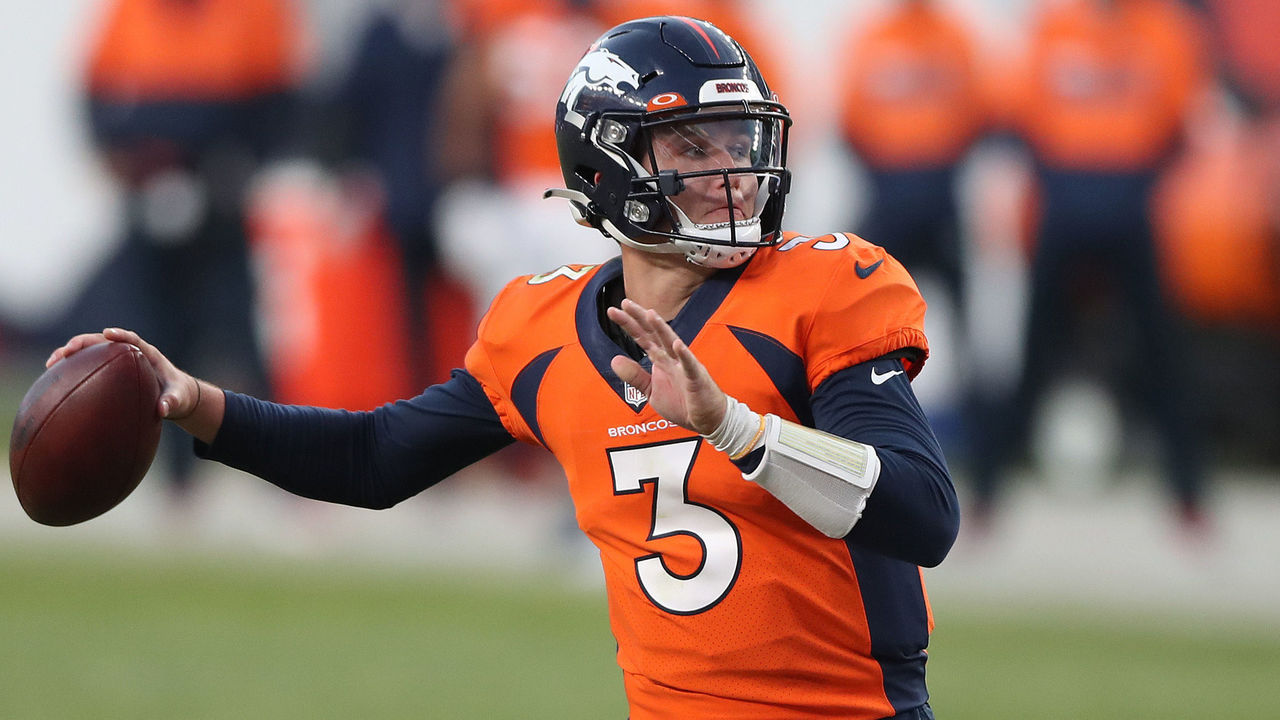 Bring in veteran competition for Drew Lock
Draft CBs early
Retain key free-agent defenders
The jury's still out on Lock's long-term standing in Denver. He makes a handful of big plays every game, but also struggled mightily under pressure in 2020 and possesses below-average natural accuracy. Lock can still be a mid-tier quarterback, but it may not be enough in a division featuring Patrick Mahomes and Justin Herbert. There aren't many big free agents out there, though Jacoby Brissett, Jameis Winston, or Mitchell Trubisky would serve as quality backups. If the added competition lights a fire under Lock, all the better.
The Broncos project to have a fair amount of cap space and they hold a top 10 pick in the 2021 draft, ideal assets for an immediate turnaround. With plenty of talented cornerback prospects available, Vic Fangio can upgrade a pass defense that severely lacked depth a year ago. Though Bryce Callahan will return, A.J. Bouye is likely to be cut as a money-saving measure. Elsewhere on defense, Denver can't let Justin Simmons and Alexander Johnson hit the open market.
Detroit Lions
Maximize Matthew Stafford trade, draft QB early
Franchise tag Kenny Golladay
Improve pass rush
Stafford reportedly wants out of Detroit. He's the Lions' best option to compete in 2021, but if the relationship is truly over, Detroit must maximize his trade value. Carson Palmer was traded for a first- and second-rounder in 2011, so the Lions should ensure a bidding war gets them to at least that price. With those assets and the No. 7 pick, they should be able to get any quarterback not named Trevor Lawrence.
That rookie passer is going to need a lot of help, so Golladay, a free agent, should get the franchise tag. An extension is an option, too, but the tag allows the Lions to evaluate how close they are to contention before making an expensive commitment to a player who'd be approaching 30 by the time the rest of the team is ready. On defense, Detroit has to bolster a unit that ranked 27th in sacks in 2020. Romeo Okwara must be re-signed, and a successor to Trey Flowers should be found early in the draft.
Houston Texans
Don't trade Deshaun Watson or J.J. Watt
Hire Eric Bieniemy as head coach
Shed veteran contracts on defense
If the Texans want to win in 2021 - or for the foreseeable future - they have to find a way to repair their relationship with Watson. Even if Houston received a king's ransom, the team would need to get very lucky to even get close to matching his talent level. Watson reportedly wants out regardless of who the head coach is, but the team should test this stance by hiring Bieniemy. The Chiefs offensive coordinator is the best man for the job even if he can't mend fences with Watson, as he could mentor the quarterback's successor.
Watt's situation is more complex. He's older, has a long injury history, and owns the second-highest cap hit on Houston, which is projected to be $17 million over the cap. But the pass-rusher is still a top-tier defender, and it's hard to see the Texans' defense being playoff-caliber in 2021 without him. However, Houston should cut other veterans such as Whitney Mercilus and Benardrick McKinney to get under the cap, be a player in free agency, and give room for rookies to step in.
Jacksonville Jaguars
Draft Trevor Lawrence
Fully embrace Urban Meyer's philosophy
Splash the cash in free agency
Despite finishing with the NFL's worst record a season ago, Jacksonville has plenty to be excited about. The Jaguars own the opportunity to select elite quarterback prospect Lawrence. With the Clemson product in tow, owner Shad Khan would be best served to let Meyer handle the rest. The college football legend doesn't have pro experience, but there's little doubting his ability to evaluate. Meyer's spread offense is similar to the ones many coaches run today and will work wonders for Lawrence.
With key cogs in two crucial spots, Jacksonville is set to spend big in free agency. Holding a plethora of cap space, the club can add a number of big-time players this offseason. Selling Meyer as a boss won't be difficult, either. The Jaguars should be able to fill a number of their roster holes with the money available and surround Lawrence with talent. Meyer's squad isn't as far away from contending as you think.
Las Vegas Raiders
Bolster pass-rush
Improve secondary for Gus Bradley
Better utilize offensive weapons
If Vegas is to contend next season, the productivity on defense must match its offense. The club's first priority is to upgrade a pass-rush that recorded just 21 sacks in 2020. Its front four must generate pressure for Bradley's Cover 3-heavy system to succeed. Maxx Crosby and Clelin Ferrell are a fine edge duo, but an impact rusher is sorely lacking. The Raiders project to have a fair amount of cap space, so targeting a defensive end should reap major benefits. The same goes for the secondary, where slot cornerback Lamarcus Joyner and safety Erik Harris could be upgraded. Bradley requires a deep-lying playmaker with range and ball skills.
Jon Gruden's offense ranked 10th in points per game and eighth in yards this past year, though a slight tinkering would help his unit take a major step forward. Utilizing his top young playmakers would be a good place to start. Despite leading Vegas' backfield, Josh Jacobs was only targeted an average of three times per game, while 22 running backs caught more passes. That's not the best way to deploy a talented player who can make defenders miss downfield. With added work in the passing game and increased deep targets to Henry Ruggs, the Raiders' scoring unit has the potential to explode.
Los Angeles Chargers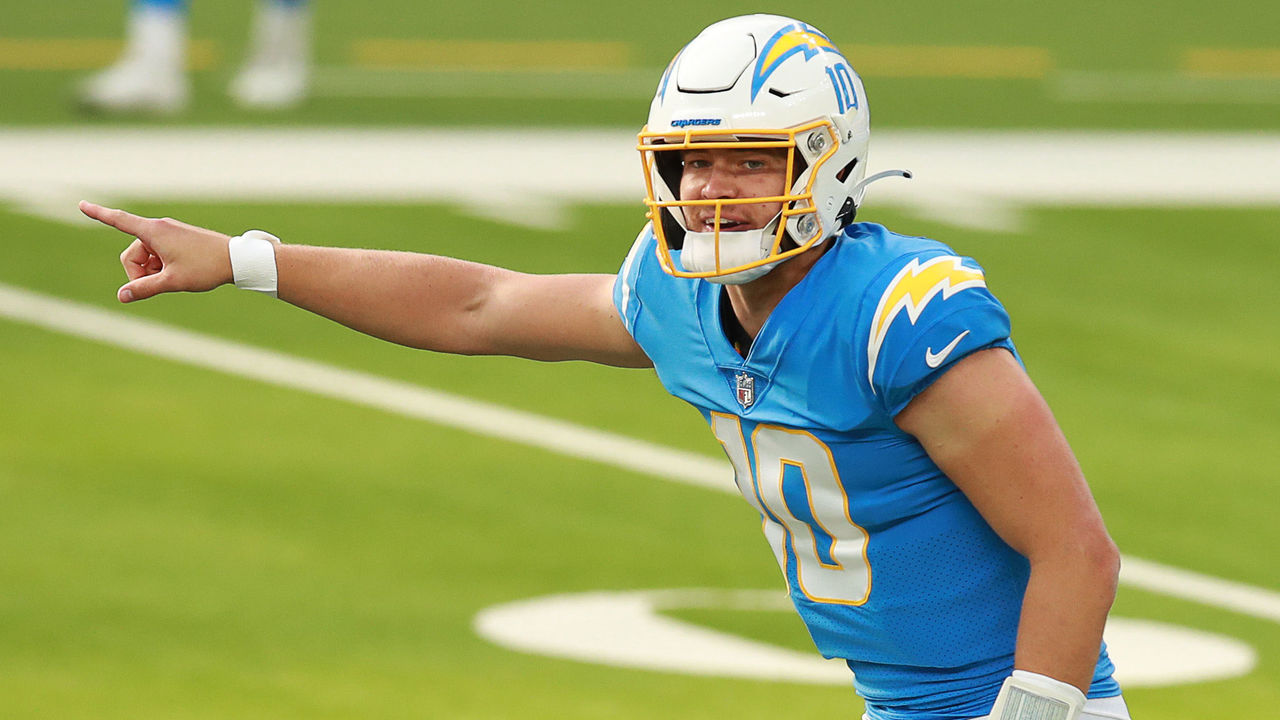 Overhaul offensive line
Don't be afraid of status quo for Justin Herbert
Raid Rams' secondary to aid Brandon Staley's scheme
Fortunately, the Chargers don't have to worry about obtaining a quarterback. However, Herbert's historic rookie campaign won't be sustainable unless his offensive line improves. It could be argued that all five positions require upgrades - only the New York Jets and Philadelphia Eagles allowed more pressures last season, while L.A.'s 3.8 yards per rush ranked 30th. With a cleaner pocket and a full year under Herbert's belt, the sky's the limit.
Staley and his staff represent a new era for the franchise, but the first-time coach shouldn't tinker too much with what's already worked. Similar concepts can be implemented for new offensive coordinator Joe Lombardi to keep Herbert comfortable and help him avoid a sophomore slump. On the other side of the ball, Staley could use pieces from his former club to help implement his defensive scheme. John Johnson, Troy Hill, and Darious Williams are all free agents for the cap-stricken Los Angeles Rams, and all three are coming off career years under the defensive guru.
Miami Dolphins
Acquire Deshaun Watson, trade Tua Tagovailoa
Invest heavily at wide receiver
Draft running back
Tagovailoa shouldn't be written off after one disappointing campaign, but as shown by the Cardinals' shift from Josh Rosen to Kyler Murray, you go all-in with transformative talent when you get the chance. Miami will have strong competition for Watson, with the Jets the most likely other main option. But the Dolphins can offer far greater organizational stability and a more playoff-caliber defense. Also, with a ton of draft assets, Miami wouldn't be depleting its roster too much by paying the big price for Watson.
Regardless of who's under center in 2021, the Dolphins must invest heavily at pass-catcher in both free agency and the draft. Assuming its top picks are gone, Miami should focus on top free agents like Chris Godwin as well as second-tier options such as Marvin Jones and Keelan Cole. The offense also needs more options at running back, and there will be a host of solid Day 2 options like Trey Sermon or Chuba Hubbard.
Minnesota Vikings
Draft a QB as Kirk Cousins insurance
Invest heavily in the trenches
Revamp special teams unit
While the Vikings have a host of good players and solid coaching, it feels like this core achieved its peak. However, the team also isn't in a position to significantly alter its roster with an immediate retool. So, the best Minnesota can do, as it's currently projected to be $13 million over the cap, is to balance boosting one final run while preparing for the future.
Cousins' spot is locked in for one more season before he can be cut to avoid a $45-million cap hit. With that scenario being likely, the Vikings should either use the 14th pick or one of its two third-rounders on a quarterback. If things are going poorly early in 2021, a switch under center might be Minnesota's only hope of kick-starting a playoff run. And if not, the team gave valuable time to its potential next starter. With their other assets, the Vikings must bolster both lines that struggled in 2020, and a special teams unit that was beyond awful in basically every facet.
New England Patriots
Trade for veteran QB
Trade Stephon Gilmore
Blow up all three skill positions
Bill Belichick and Josh McDaniels can't endure another year of Jarrett Stidham and a veteran on a short-term deal. Tom Brady's departure left an enormous void at the game's most important position, so New England should be in the market to acquire a quarterback. The Patriots are in a perfect spot to trade for a player like Matthew Stafford.
Next up is Gilmore. The veteran battled injuries and inconsistencies this season but is still capable of playing at the level that helped him capture Defensive Player of the Year in 2019. Therefore, he'll still be a sought-after asset this offseason. By re-signing J.C. Jackson instead of retaining Gilmore, the Pats would still have a pair of talented outside cornerbacks. With the extra cap space and assets, New England can revamp its offensive weapons this offseason. Based on recent play, only Damien Harris has carved out a potential long-term role.
New York Giants
Shift offense to play more to Daniel Jones' strengths
Retain key defensive pieces
Draft top CB prospect
The Giants are better off contending in 2021 by building around Jones than starting over at quarterback. But Jason Garrett must tinker with his system in order for the former first-rounder to take the next step. Jones led the NFL in passer rating on deep throws (20 yards or more through the air), according to PFF, but only attempted such passes on 9.6% of his targets - 31st at his position. With New York's young offensive tackles set to improve next season, increased deep shots and more read options would open up the team's scoring attack.
On the defensive side of the ball, Leonard Williams and Dalvin Tomlinson must be retained. Williams shattered his career high with 11.5 sacks under Patrick Graham, while Tomlinson is among the league's premier run defenders. After that, New York should address its starting cornerback spot opposite James Bradberry. Sitting at No. 11 in this year's draft, a top prospect like Patrick Surtain or Caleb Farley would be an ideal option.
New York Jets
Acquire Deshaun Watson, trade Sam Darnold
Sign Allen Robinson
Spend big on defense
The Jets are reportedly Watson's top destination after picking Robert Saleh, whom the quarterback wanted the Texans to interview, as their head coach. After missing out on Lawrence, New York shouldn't hesitate to give up the No. 2 overall pick and whatever else is needed to acquire Watson while getting what they can for Darnold. It would be a franchise-altering move.
The Jets need a No. 1 wideout for Watson, and Robinson would be an ideal fit. With only the Jaguars owning more cap space than New York's $65 million, the Jets could outbid any other potential suitors. Even after writing Robinson a blank check, New York could splurge on defense to help Saleh. The former 49ers defensive coordinator would immediately turn the unit around if given the likes of cornerback Patrick Peterson and pass-rusher Bud Dupree.
Philadelphia Eagles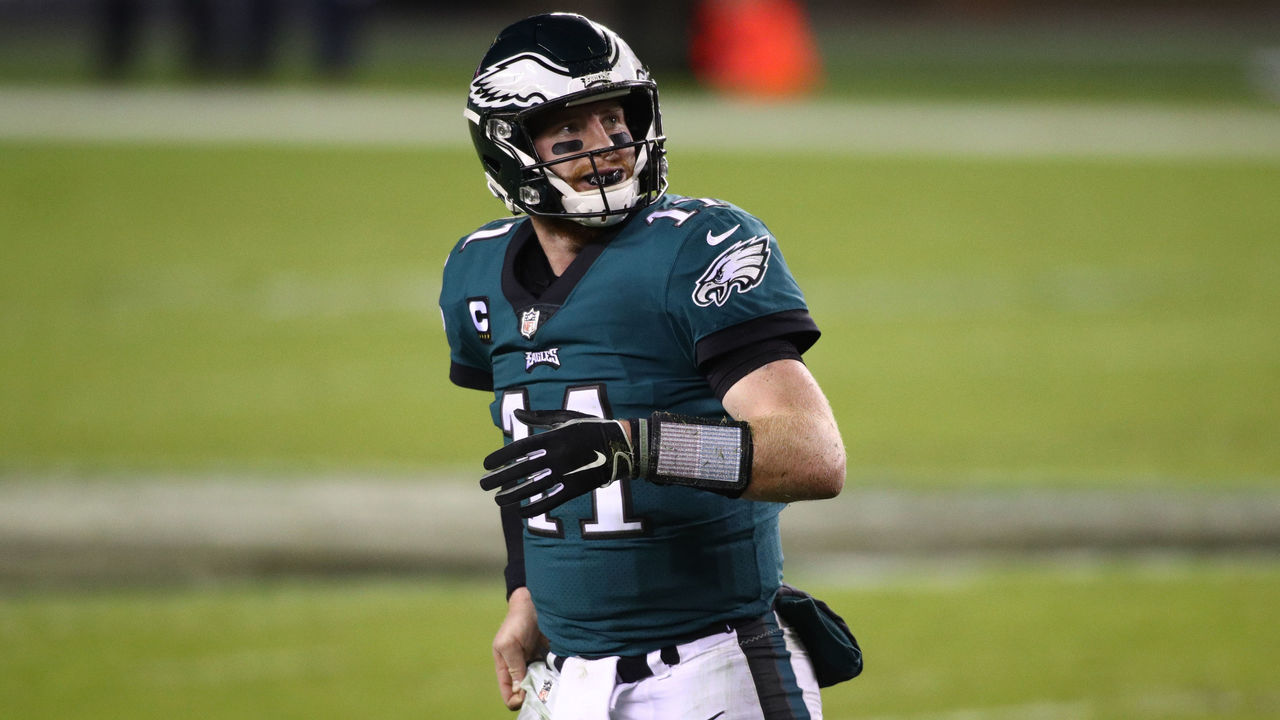 Go back to basics with Carson Wentz
Draft young weapons
Solve cap situation to plug other holes
The Eagles' brass appears to be all-in on Wentz for 2021, so new head coach Nick Sirianni's first priority is to help his quarterback rebound from a disastrous campaign. Philly ran more vertical routes than any team last season under Doug Pederson, which was a factor in Wentz taking the most sacks and averaging the third-longest time to throw. Simplifying the playbook to include more short throws, quick reads, and RPOs to allow receivers to make plays after the catch is in everyone's best interest.
However, it's clear the Eagles still need to add a weapon or two to their offense. With little cap space to work with, Howie Roseman should target Ja'Marr Chase or DeVonta Smith with the sixth overall pick to supply Wentz with a game-changing receiver. Speaking of the cap, Philadelphia must make a number of moves to clear space for free agents. Releasing the likes of Alshon Jeffery and DeSean Jackson while restructuring other players will help the team plug holes on its roster.
San Francisco 49ers
Trade for Matthew Stafford
Re-sign Trent Williams
Acquire a deep-threat WR
Jimmy Garoppolo has been serviceable in his time with the 49ers, but finding an upgrade for the oft-injured quarterback is a top priority. Stafford's clearly the top choice, as San Francisco is ready to win now with a talent-rich defense. Stafford has teased elite play at times, and his best chance at reaching that level consistently is under Kyle Shanahan's guidance. While the price for Stafford will be steep, $23.4 million in cap space can be saved by cutting Garoppolo.
If the Lions quarterback is brought in, Williams can't be allowed to hit free agency. The left tackle has quickly returned to the Pro Bowl level he played at in Washington, and the team shouldn't balk at making him the highest-paid offensive lineman (David Bakhtiari is the current leader at $23 million per year). Finally, the 49ers' offense has dynamic receivers who excel in the quick passing game in Deebo Samuel and Brandon Aiyuk. A complimentary deep-threat wideout could really help open up the offense for Stafford.