Week 11: Welcome to Taysom time in New Orleans
Mike Ehrmann / Getty Images
A rundown of the best games and most interesting trends for Week 11 of the NFL. All times Eastern.
What's going on?
Falcons (3-6) at Saints (7-2), 1 p.m.
New Orleans has reportedly decided to replace injured quarterback Drew Brees with Taysom Hill, which simultaneously makes sense and seems completely crazy.
Why it makes sense: Hill is a versatile threat who presents rushing, read-option, and run-pass-option possibilities that Atlanta will have to account for. The Saints also handed Hill roughly $16 million in guarantees this offseason, presumably because they viewed him as Drew Brees' likely backup. They signed Jameis Winston for just $1.1 million a day later.
Why it seems completely crazy: Hill is in his fourth season, but he's attempted just 18 career passes, including five this year. He's been fine as a Swiss Army knife, but he's a total unknown as the guy taking every snap. Winston has his turnover tendencies, but he's also been a high-volume NFL quarterback for several years.
One last point to consider:
Yeah, let's go with that.
Anything can happen
Rams (6-3) at Buccaneers (7-3), 8:15 p.m., Monday
The Los Angeles Rams' defense is terrific. L.A. leads the league in defensive expected points added per play and EPA per dropback, according to Ben Baldwin's database, and Rams cornerback Jalen Ramsey limited Seattle's DK Metcalf to two catches last week.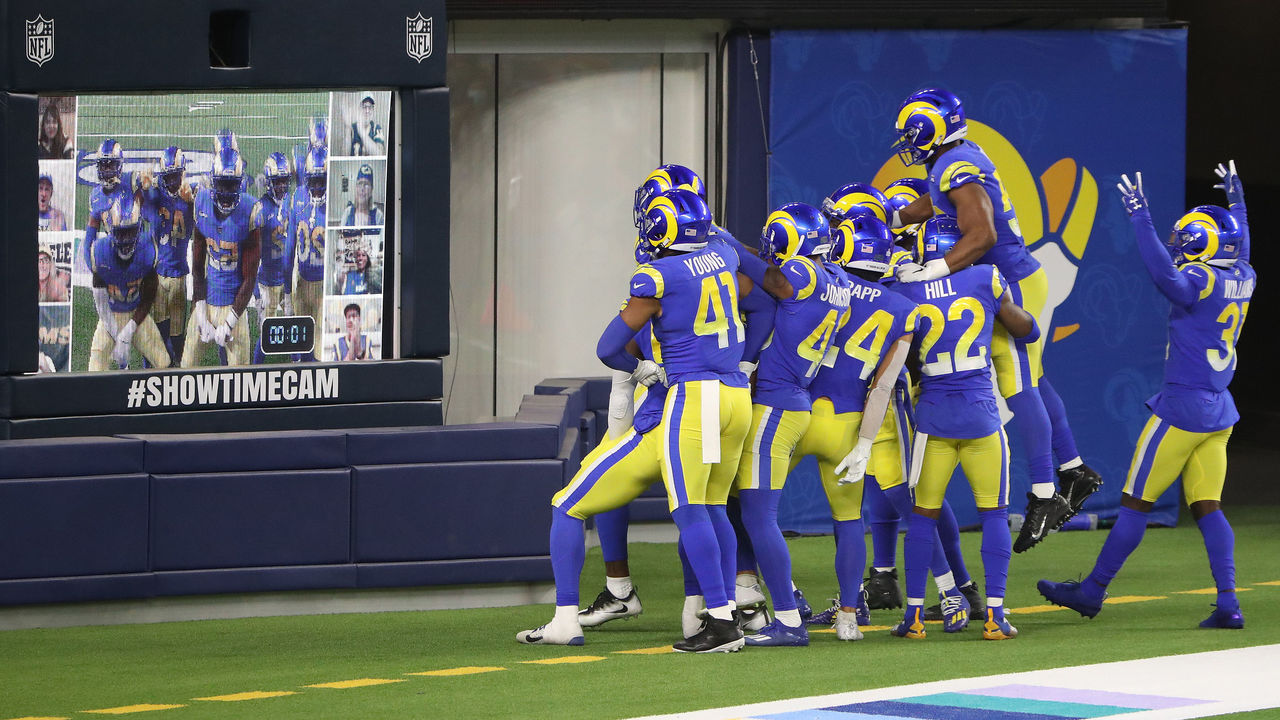 Tampa Bay has the distinction of being one of the league's best teams and its most unpredictable. Look this way, the Bucs are whacking the Packers and Raiders. Look that way, they're getting trounced twice by the Saints, losing to the Bears, and barely creeping past the Giants. Tampa Bay ranks second in total Football Outsiders' DVOA, but it also has more variance than any other team.
The Rams will be without all-world left tackle Andrew Whitworth. So, go figure.
Here we go again?
Patriots (4-5) at Texans (2-7), 1 p.m.
Maybe it was too soon to write off the New England Patriots?
Their season seemed to be sliding off the rails after they placed Cam Newton on the COVID-19 list in early October, but New England's offense ranks fourth in EPA per play over the last three weeks, with Newton coming in at fifth in dropback EPA during that span. As bad as things seemed a month ago, the Pats are only two games off the playoff pace in an AFC that's stuffed with six 6-3 teams. They ain't done yet.
Then again, New England ranks last in defensive DVOA. That might not matter, though, against a Texans team that still can't figure out how best to use quarterback Deshaun Watson.
A big one
Titans (6-3) at Ravens (6-3), 1 p.m.
This battle of two teams we all assumed would be better than they are couldn't come at a less opportune time for both.
Tennessee has lost three of four after a 5-0 start and would not make the playoffs if they started this weekend. Baltimore is currently situated as the AFC's seventh and last playoff seed. And both teams have road games next week against the leaders of their respective divisions.
The loser of this matchup, in other words, will be painting itself into a bit of a corner. The Titans could be better positioned because the first-place Colts have the same record, and Indy has a tough game coming up, too ...
See?
Packers (7-2) at Colts (6-3), 4:25 p.m.
Green Bay is another really good team that's sometimes tough to figure out. The Packers' offense can be scintillating, but it also goes through weird lulls. Their run defense can be terrible, and they have just seven takeaways. But Green Bay also keeps finding ways to win games, which is why the Pack are the NFC's No. 1 seed.
The Colts have a solid defense that's ranked fourth across the board in DVOA - rush, pass, and overall. Just a hunch, but something about this game feels like it could come down to the wire. Please be sure to remind me I wrote that if one of these teams wins easily.
The rematch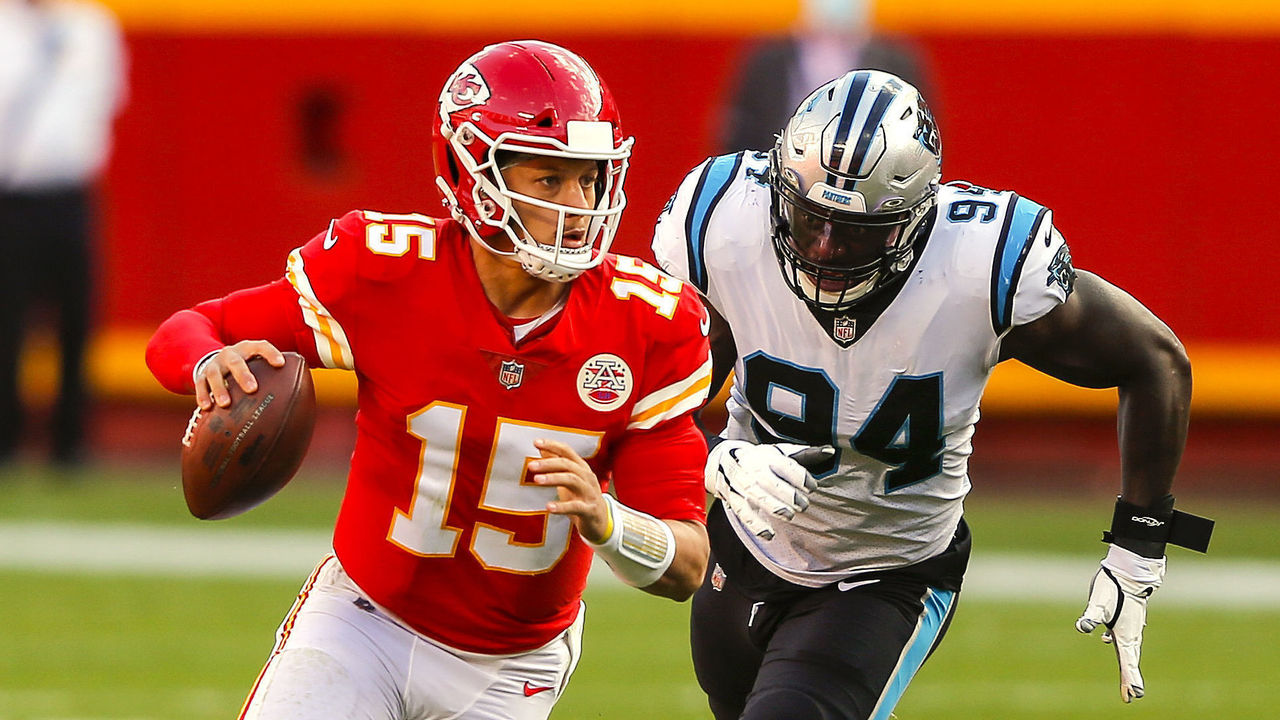 Chiefs (8-1) at Raiders (6-3), 8:20 p.m.
Patrick Mahomes is so good that it's easy to overlook just how phenomenal he's been this season. He's first in DYAR, first in QB DVOA, and first in EPA per play. He's thrown 25 touchdown passes and just one interception. And, for some reason, it all seems so routine, like it's something the world has come to expect from him.
The Chiefs' defense (14th in DVOA) can be shaky, and now it's up against the one team that's beaten Kansas City. Las Vegas and Derek Carr put up 40 points on the Chiefs in that Week 5 game, but Andy Reid is 24-5 in his coaching career coming off a bye (playoffs included), including 8-3 with Kansas City. The Raiders are good, but this is their chance to prove they're good.
Dom Cosentino is a senior features writer at theScore.
Comments
✕
Week 11: Welcome to Taysom time in New Orleans
  Got something to say? Leave a comment below!