The NFL Power Rankings are selected by a panel of theScore's football editors.
With Thanksgiving on the horizon, we take a look at what each team should be thankful for.
1. Kansas City Chiefs (9-1)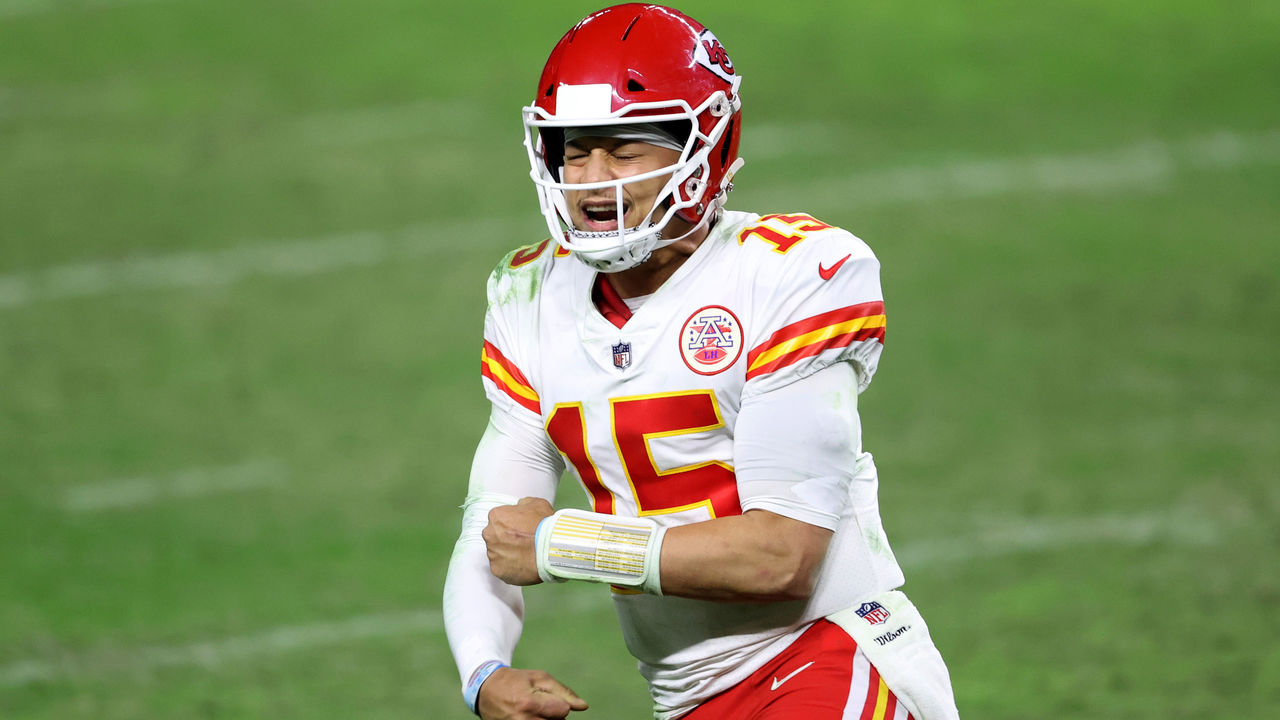 Previous Rank: 1
Thankful for Patrick Mahomes: His greatness shouldn't be taken for granted. The Chiefs are the team to beat as long as Mahomes is wearing their uniform.
2. Pittsburgh Steelers (10-0)
Previous Rank: 2
Thankful for Dr. Neal ElAttrache: This is the surgeon who repaired Ben Roethlisberger's elbow last year. The Steelers wouldn't be 10-0 without him.
3. New Orleans Saints (8-2)
Previous Rank: 3
Thankful for Alvin Kamara: The Saints' offense has gone through Kamara this year more than ever before, and he hasn't flinched. The 25-year-old ranks second in the league in all-purpose yards, trailing only Dalvin Cook.
4. Buffalo Bills (7-3)
Previous Rank: 7
Thankful for Josh Allen's growth: He still has room to develop, but there's no denying Allen's year-by-year improvement. Buffalo has the best quarterback in the AFC East.
5. Seattle Seahawks (7-3)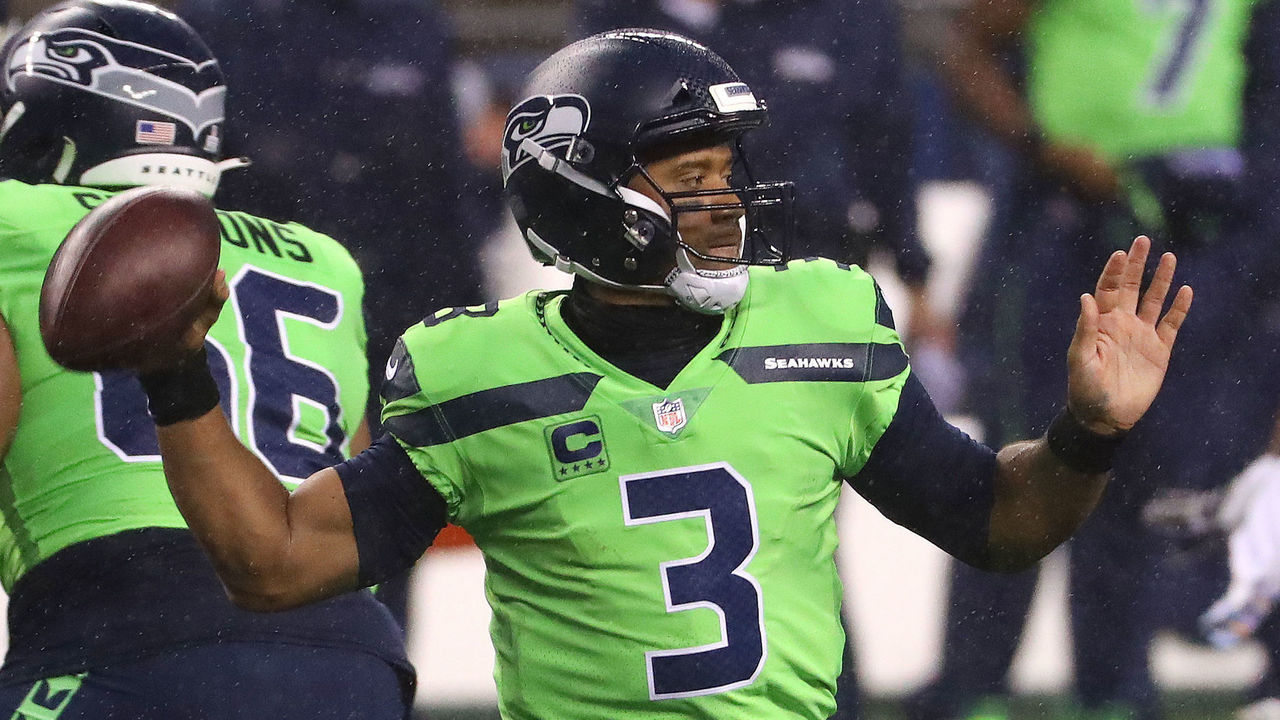 Previous Rank: 9
Thankful for the 'Let Russ Cook' campaign: After years of restraint, the Seahawks have finally opened up their passing game and allowed Russell Wilson to go to work. They boast one of the league's most productive offenses, even after Wilson committed 10 turnovers across a four-week stretch.
6. Los Angeles Rams (7-3)
Previous Rank: 12
Thankful for a revitalized running game: It's no secret that Sean McVay's offense is predicated on an effective ground game, and that's what the Rams have re-established in 2020. They're averaging 4.2 yards per carry after averaging 3.7 yards last season, and their play-action attack is once again taking off.
7. Indianapolis Colts (7-3)
Previous Rank: 8
Thankful for defensive playmakers: In Justin Houston, DeForest Buckner, Darius Leonard, Xavier Rhodes, and Julian Blackmon, the Colts have a legitimate playmaker in every defensive position group. They own a top-five defense and four wins in their last five outings.
8. Green Bay Packers (7-3)
Previous Rank: 4
Thankful for the baaaaad man: They don't call Aaron Rodgers the baaaaad man for nothing. At 36, Rodgers has played his way back into MVP contention despite minimal help from the Packers organization.
9. Arizona Cardinals (6-4)
Previous Rank: 6
Thankful for Bill O'Brien: Without BOB, the Cardinals would never have stolen DeAndre Hopkins from the Texans, and their offense wouldn't be the machine that it's become.
10. Tennessee Titans (7-3)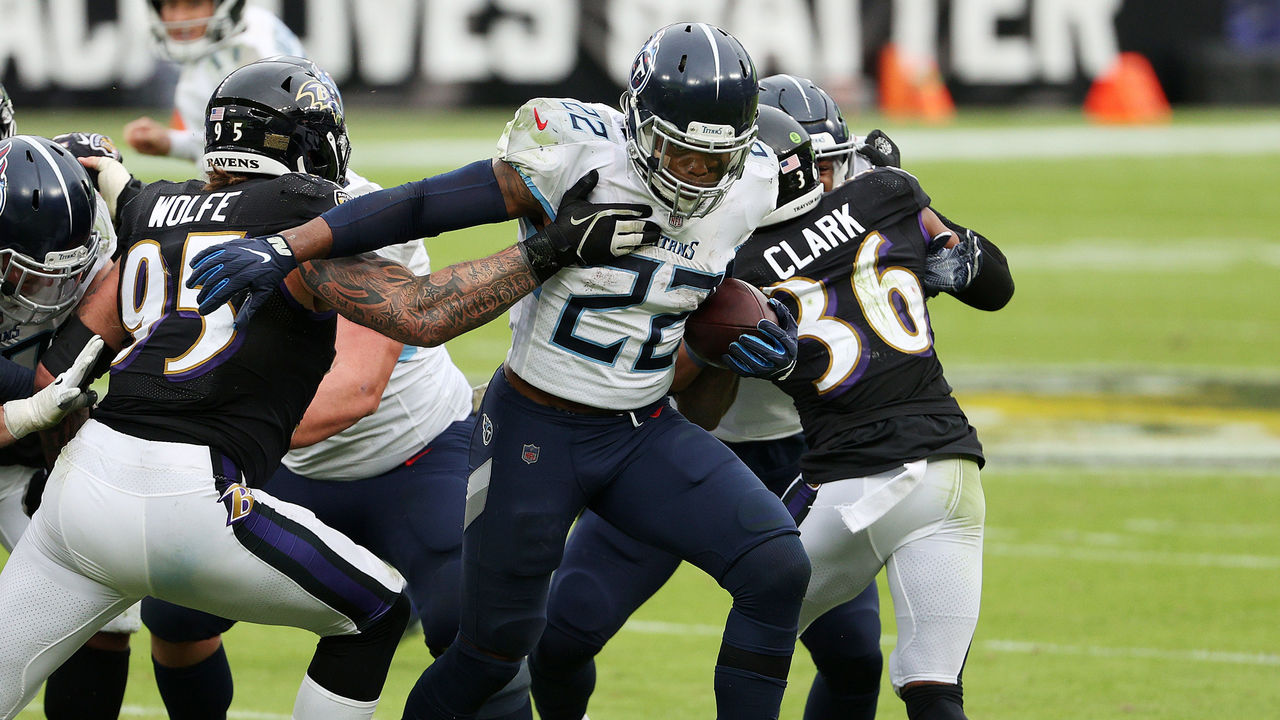 Previous Rank: 14
Thankful for King Henry: Derrick Henry scored the overtime touchdown to beat the Ravens in Week 11 and is rumbling toward a second straight rushing title. He gives the Titans an identity and makes them a threat to do damage if they reach the playoffs.
11. Tampa Bay Buccaneers (7-4)
Previous Rank: 5
Thankful for relevance: The Buccaneers' season hasn't gone according to plan, but they're still closing in on their first winning season since 2016 and first playoff berth since 2007.
12. Las Vegas Raiders (6-4)
Previous Rank: 13
Thankful for faith in the QB: Jon Gruden spent three years rejecting calls to find a new quarterback. Now, Derek Carr is playing arguably the best football of his career.
13. Baltimore Ravens (6-4)
Previous Rank: 10
Thankful for time: Losers in three of four games since their bye, the Ravens are fortunate they still have six weeks to figure out how to save their sinking season.
14. Cleveland Browns (7-3)
Previous Rank: 15
Thankful for a quiet year: Baker Mayfield still doesn't look like a franchise quarterback, but Cleveland has to be enjoying its break from laughable dysfunction. It's been a fairly calm season for the Browns, and that's a good thing.
15. Miami Dolphins (6-4)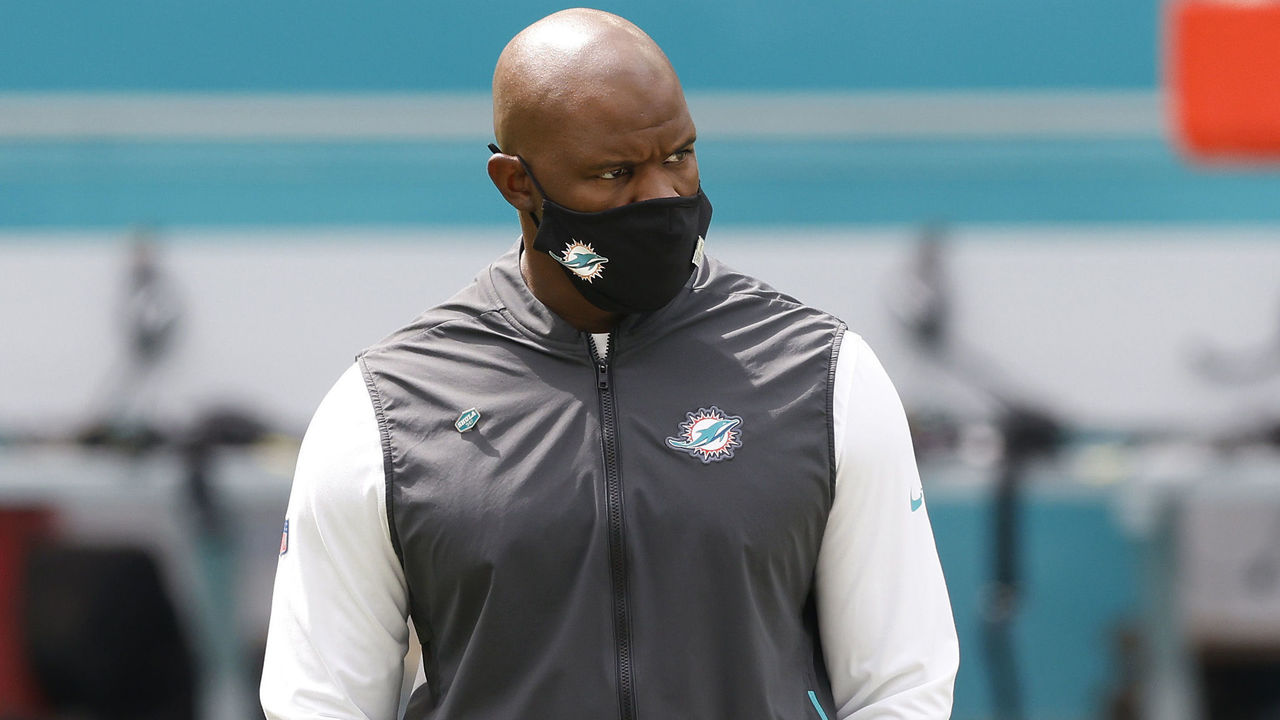 Previous Rank: 11
Thankful for long-term plans: The Dolphins are ascending with youth on their side and still have two first-round picks coming in 2021, including one from the Texans that could be a top-10 selection.
16. Minnesota Vikings (4-6)
Previous Rank: 16
Thankful for patience: It would have been easy for the Vikings to sell off assets at the trade deadline. Patience from the front office enabled Minnesota to rattle off a three-game winning streak, though a Week 11 loss to the Cowboys dented their playoff push.
17. San Francisco 49ers (4-6)
Previous Rank: 18
Thankful for Jimmy G's contract: The 49ers can move on from Jimmy Garoppolo this offseason without owing him a dime or destroying their salary cap - and, since the quarterback's memorable Super Bowl LIV overthrow, there have been whispers that coach Kyle Shanahan would like to.
18. New England Patriots (4-6)
Previous Rank: 17
Thankful for 2021 cap space: Salary cap issues hampered the Patriots last offseason, but only three teams are positioned to have more space in 2021. New England has a chance to rebound in a major way once this disappointing year is finished.
19. Chicago Bears (5-5)
Previous Rank: 20
Thankful for defense: If not for Khalil Mack and Co., the Bears would be a laughingstock. Chicago ranks 31st in total offense and 31st in points.
20. Carolina Panthers (4-7)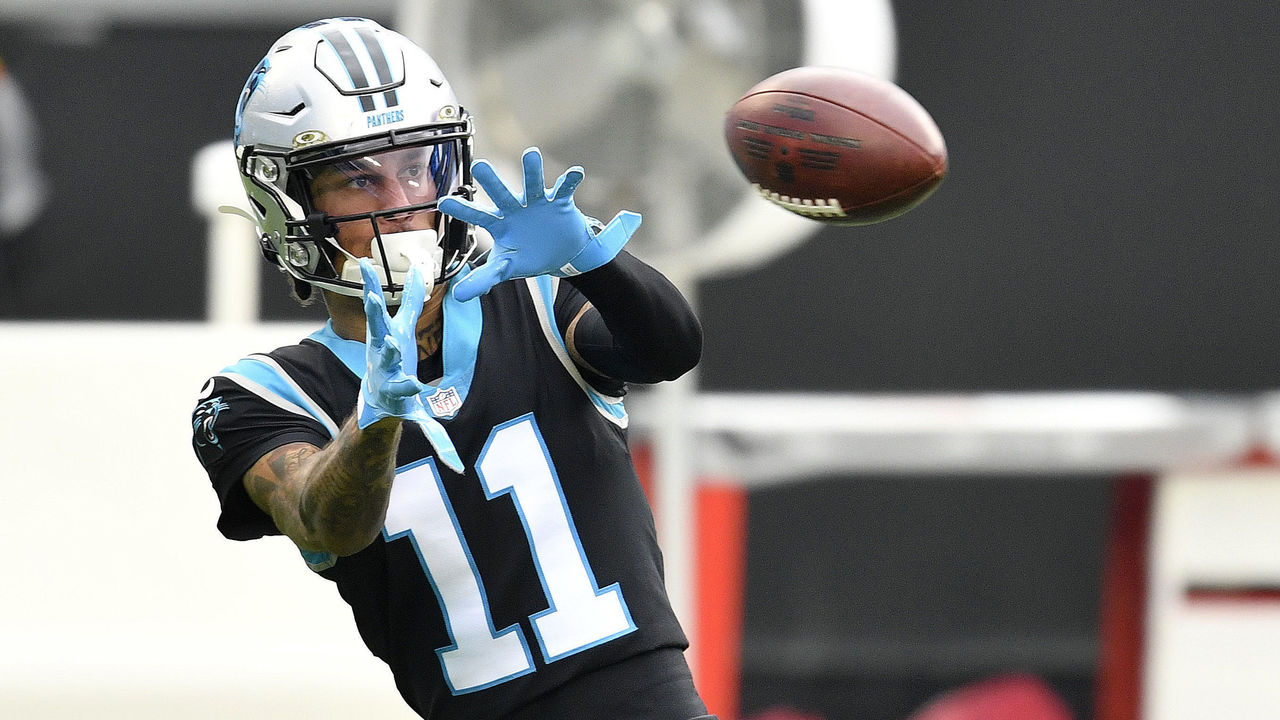 Previous Rank: 21
Thankful for offseason bargains: Teddy Bridgewater (three years, $63 million) and Robby Anderson (two years, $20 million) have turned out to be great value signings in free agency, while Rasul Douglas (one year, $825,000) has made the Eagles look silly for waiving him before the season.
21. Denver Broncos (4-6)
Previous Rank: 24
Thankful for youngsters: The jury is still out on Drew Lock, but the Broncos have a solid core of young players nonetheless. Courtland Sutton, Bradley Chubb, Noah Fant, Jerry Jeudy, and KJ Hamler are all 25 or younger, while Justin Simmons and Tim Patrick just turned 27.
22. New York Giants (3-7)
Previous Rank: 25
Thankful for a culture change: They still don't win many games, but the Giants play hard every week under rookie head coach Joe Judge. The Pat Shurmur era was far less inspiring.
23. Atlanta Falcons (3-7)
Previous Rank: 22
Thankful for life after Dan Quinn: The Falcons are 3-2 since dismissing their head coach, and their job opening should entice marquee candidates in the offseason thanks to the amount of talent they still possess on offense.
24. Detroit Lions (4-6)
Previous Rank: 19
Thankful for Matthew Stafford's loyalty: The Lions are wasting another year of Stafford's career. It's a miracle he hasn't asked for a trade.
25. Houston Texans (3-7)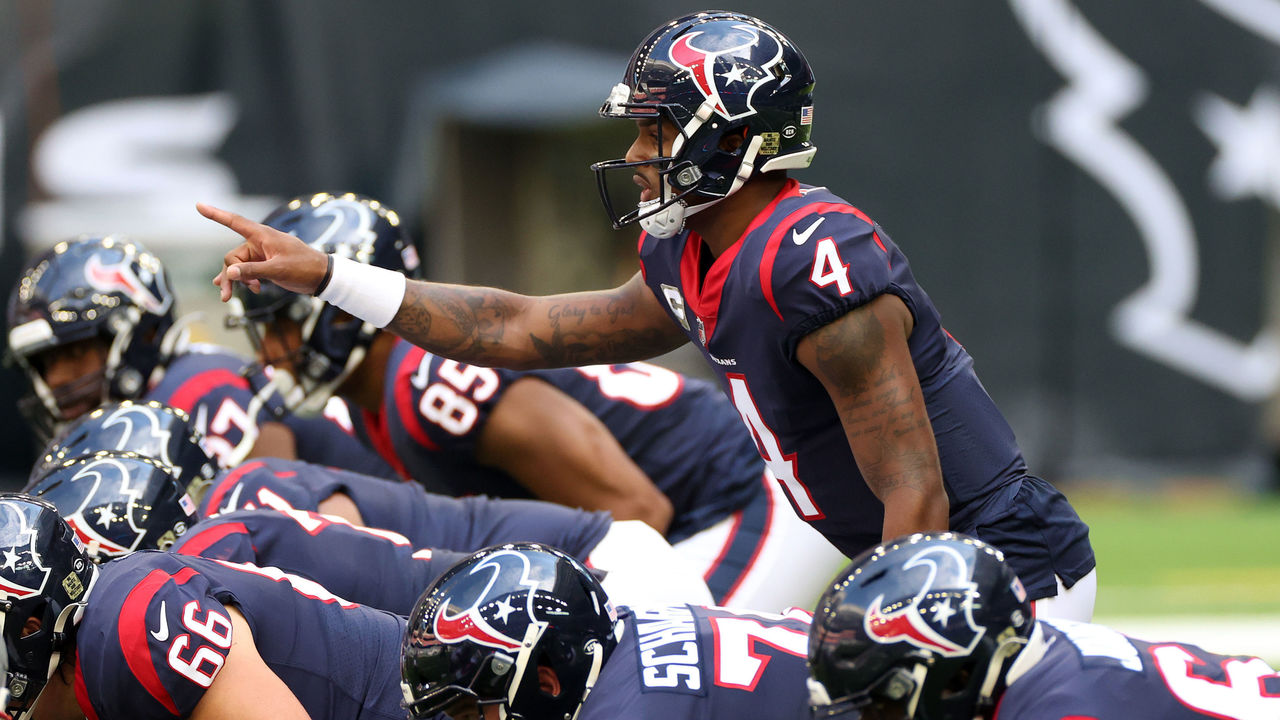 Previous Rank: 29
Thankful for Deshaun Watson's greatness: You wouldn't know it based on the Texans' record, but Watson is actually having his best season. He's on pace to set career highs in passing yards, completion percentage, yards per pass attempt, and touchdowns while also on track for a career low in interceptions.
26. Los Angeles Chargers (3-7)
Previous Rank: 27
Thankful for the future: Justin Herbert has shown plenty of promise, and the Chargers haven't lost a game by more than one possession. There should be a great deal of optimism about the Chargers' chances of contending in 2021.
27. Philadelphia Eagles (3-6-1)
Previous Rank: 26
Thankful for the NFC East: Only four teams in the entire NFC have a worse record than the Eagles, but three of them are in their division.
28. Dallas Cowboys (3-7)
Previous Rank: 28
Thankful for watermelons: Mike McCarthy inspired the Cowboys before their win over the Vikings by smashing watermelons with a sledgehammer. Whatever works, right?
29. Washington Football Team (3-7)
Previous Rank: 30
Thankful for Scary Terry: If he can rack up 129 yards on Thanksgiving against the Cowboys, sophomore Terry McLaurin will become the first receiver to 1,000 yards in 2020.
30. Cincinnati Bengals (2-7-1)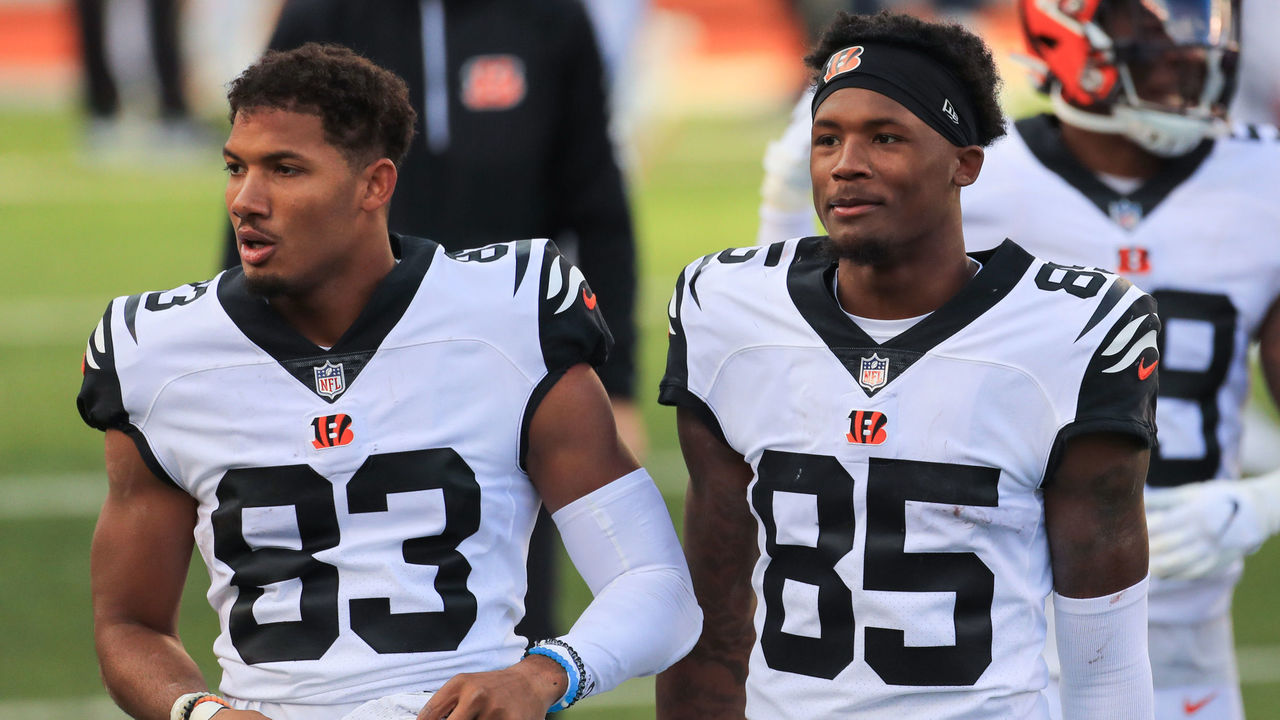 Previous Rank: 23
Thankful for a good receiving core: The Joe Burrow knee injury is devastating, but at least the Bengals have a couple of nice young receivers in Tyler Boyd and Tee Higgins to re-welcome him whenever he gets back.
31. Jacksonville Jaguars (1-9)
Previous Rank: 31
Thankful for Justin Fields: The Jaguars picked the right year to stink. Even if they don't finish with the worst record in the NFL, they'll still net a blue-chip quarterback prospect at No. 2 in the 2021 draft.
32. New York Jets (0-10)
Previous Rank: 32
Thankful for NFL rules: The Jets are going to get Trevor Lawrence before the NFL considers altering its draft order rules in a way that deters teams from tanking. Cheers to that, Jets fans!