theScore's NFL editors debate the hot topics around the NFL. Grab a cold towel and brace for hot takes.
Cowboys will fire Mike McCarthy after one year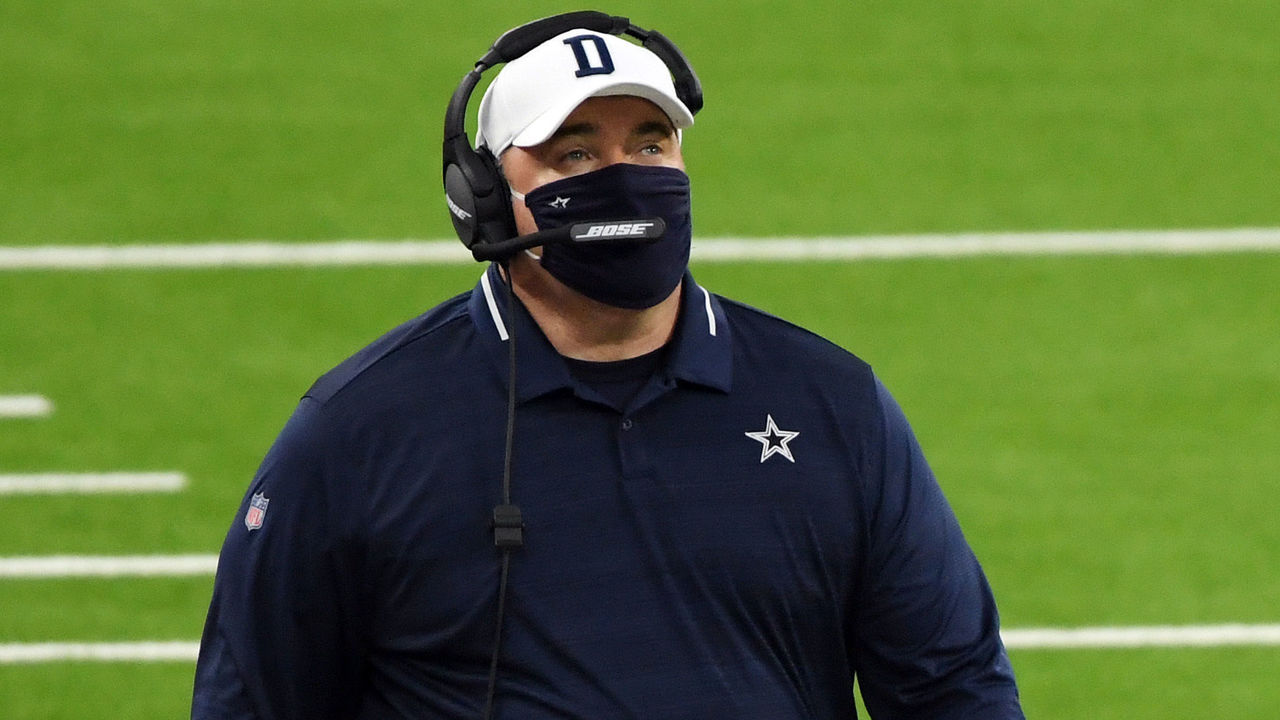 Mike Alessandrini:
True
This is Jerry Jones we're talking about, so nothing should come as a surprise.
Dallas is the laughingstock of the NFL right now. Despite incredibly high expectations entering 2020, the Cowboys currently sit second-last in the NFC East with a 2-5 record. Injuries to the offensive line and quarterback Dak Prescott don't help, of course, but the team's inconsistencies were on full display from Week 1.
It's fair to wonder whether McCarthy's roster will quit on its head coach. The former Green Bay Packers boss is coming off a near decade-long rift with Aaron Rodgers, and anonymous Cowboys players have already called their staff unprepared.
The reality is this: America's Team ranks 31st in point differential, 32nd in turnover differential, and last in scoring defense. Jones will be so embarrassed by his franchise's performance that he cuts ties with McCarthy after just one season. Other high-profile coaches potentially on the 2021 market - including Lincoln Riley and Urban Meyer - could make the decision an easy one.
Jack Browne: False
With Jason Garrett, the Cowboys were loyal to a fault. Jones gave Garrett far more chances to prove himself than he deserved, and Dallas is paying the price now. But the answer to the team's current issues shouldn't be flipping to the other extreme and cutting ties with McCarthy before he's had a real chance to make his mark.
McCarthy can argue that he could've righted the ship if Prescott was available the entire year or if he had a full offseason to implement his vision. The head coach definitely hasn't impressed early in his tenure, but it's clear that Dallas vastly overestimated its talent level. Whether or not you believe those arguments hold water, they might be enough to sway the stubbornly optimistic Jones.
By opting against an extensive search to replace Garrett in the offseason - only McCarthy and Marvin Lewis were interviewed - Jones and Co. indicated that the one-time Super Bowl champion was the man to finally end the Cowboys' Super Bowl drought. And Jones repeated that same message again this week. It's not inconceivable that he'll make a bold move. But it's far more likely he doubles down on his first instinct and gives McCarthy a second shot.
Antonio Brown will thrive in Tampa Bay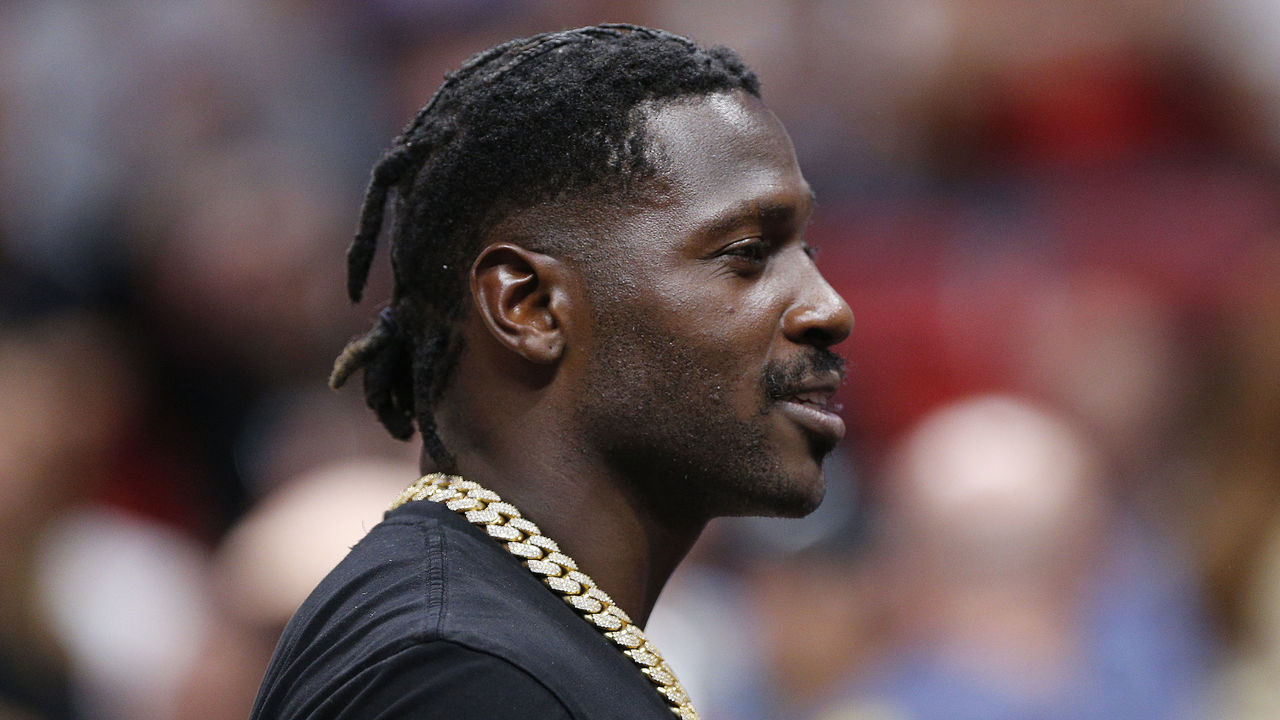 Alessandrini: True
Most of Brown's decisions over the last two years certainly weren't good ones, but if there's a team he can revive his career with, it's the Buccaneers. There's little doubt AB can still play - his final six seasons in Pittsburgh were unlike anything we've ever seen at the wide receiver position. He even hauled in four catches and a touchdown with the Patriots last year coming off the street.
The seven-time Pro Bowler is set to thrive in Tampa due in large part to Tom Brady. While other quarterbacks could have trouble building rapport with the controversial wideout, Brady has now welcomed him with open arms on two different clubs. If the six-time Super Bowl champion trusts you, you're good to go.
Finally, the Bucs simply deploy too many weapons for their new wideout not to succeed. With Mike Evans, Chris Godwin, Rob Gronkowski, and Scotty Miller in tow, Brown will be faced with plenty of one-on-one matchups in the secondary. He may be past his prime at age 32, but the four-time All-Pro selection can still win those matchups. If AB has truly cleaned up his act, Tampa Bay becomes a legitimate Super Bowl contender.
Browne: False
Everyone is aware of how turbulent Brown's last 22 months have been. But despite the huge red flags, it seems like the Buccaneers believe they can be the ones to get the troubled wideout back on track after an eight-game suspension for violating the NFL's personal conduct policy. However, as the Steelers, Raiders, and Patriots all learned before them, the Bucs will soon find out there is no controlling Brown.
Head coach Bruce Arians and Brady both have firsthand knowledge of how the receiver can poison his relationship with his teams. Arians watched Brown's diva tendencies develop in Pittsburgh, while Brown rewarded Brady's faith in him last season by burning his bridges in New England after one game. It's frankly ludicrous that people think Brady is capable of keeping Brown in check after the quarterback already spectacularly failed to do so.
On the field, of course Brown will make Tampa Bay better. But the club was already arguably the strongest NFC contender and, as you pointed out, has the conference's best weapons. Arians said Brown is an "insurance policy," as Evans and Godwin have both had injury issues. But an insurance policy is meant to be the last line of defense from a disaster, not a potential disaster itself.
The Browns will make the playoffs without OBJ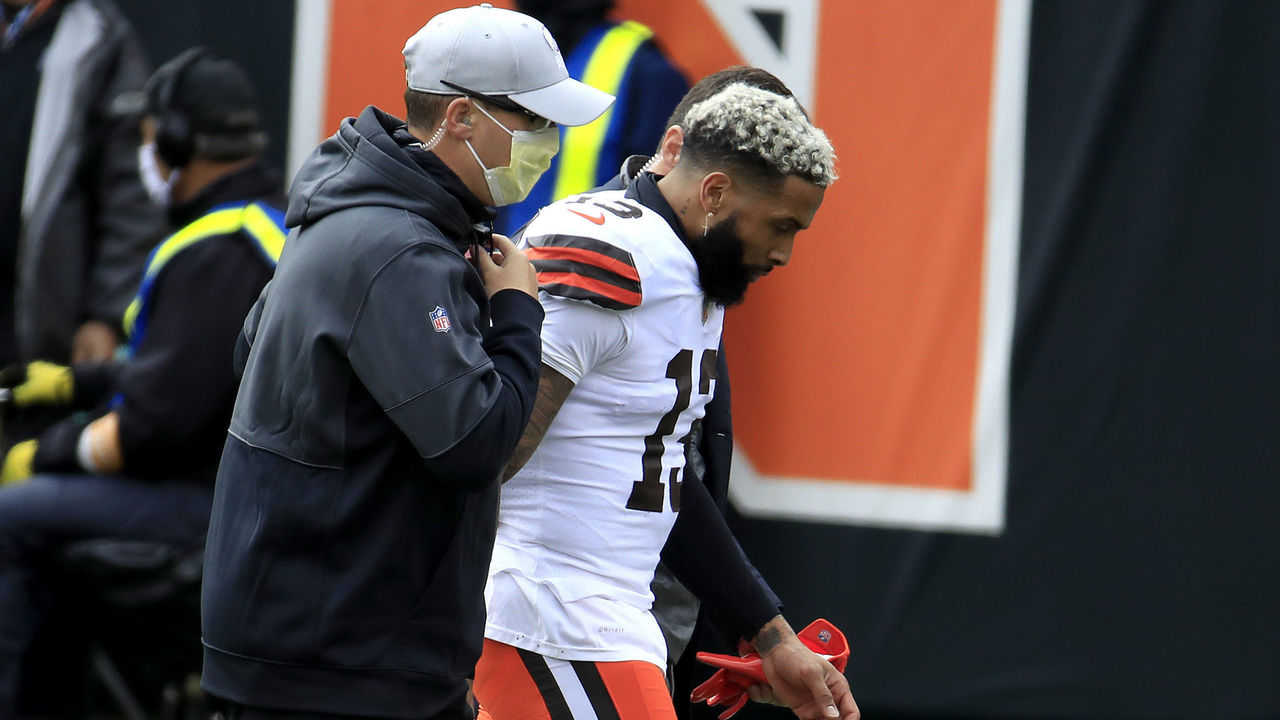 Browne: True
The loss of Odell Beckham Jr. will undoubtedly limit Cleveland's passing attack for the rest of the season. Despite failing to live up to expectations since he arrived prior to the 2019 campaign, Beckham remains an elite talent at the position and the Browns' most explosive weapon. But the AFC North club is still in its best position to end a 17-season playoff drought.
The Browns will continue to rely heavily on a dominant run game, as they did even before Beckham was hurt. Cleveland ranks second in rushing attempts, fourth in yards per carry, and third in rushing yards per game. In the win against the Cincinnati Bengals, Baker Mayfield also showed that he can thrive when spreading the ball around to the likes of Jarvis Landry, Rashard Higgins - who had a career-high 110 receiving yards - Kareem Hunt, and Harrison Bryant. Austin Hooper will return from injury soon too.
Cleveland's offense won't be better without Beckham, but the team is built to withstand his absence. Moreover, with an expanded playoff field and a relatively weak AFC, the 5-2 Browns should be at least in the running for a wild-card berth.
Alessandrini: False
Beckham ranks 45th in receiving and 64th in catches league-wide, so he wasn't exactly lighting up the stat sheet. However, his loss will hurt on a number of levels. Cleveland owns the league's No. 2 rushing attack, but successfully relying on the ground game may now prove more difficult. Mayfield and Co. will face more stacked boxes from opponents, and there's little depth at running back behind Hunt. Nick Chubb may miss a few more weeks as well.
An underwhelming receiving corps of Landry, Higgins, and sixth-round rookie Donovan Peoples-Jones won't give the Browns an advantage over many secondaries. There are also concerns at quarterback. Against teams currently under the .500 mark, Mayfield is completing 70.2% of his passes for 11 touchdowns and two interceptions. Versus clubs over .500? He's 1-2 with a 55.3% completion percentage, four touchdowns, and five picks. With four upcoming games against teams at or above .500 - the Philadelphia Eagles could be among them by Nov. 22 - a difficult road lies ahead.
With the NFL expanding its playoffs for 2020, Cleveland has its first legitimate shot at a postseason berth in what feels like forever. We're talking about the Browns, though, so forgive our skepticism.