5 teams that could trade for Le'Veon Bell
Steven Ryan / Getty Images Sport / Getty
Le'Veon Bell is on the market.
The New York Jets are reportedly shopping the former All-Pro running back, who's in the midst of another frustrating campaign in the Big Apple. The asking price is believed to be low, with The MMQB's Albert Breer saying the Jets would take a late-round draft pick and/or back-end player. Interest should be high.
Here are the teams that could pull the trigger on a deal for Bell, who has no guaranteed money left on his contract after the 2020 season:
Steelers
It would certainly be awkward, but let's not forget Pittsburgh inquired about trading for its former bell cow at the deadline last year. Bell's best years were with the Steelers, who allowed him to approach the line of scrimmage with his patented patience and glide between the tackles on their offensive line's strength.
The Steelers haven't necessarily suffered without Bell, but it would be foolish to suggest they've been better off without him. James Conner has struggled to stay healthy and isn't the type of gamebreaker that Bell is. The depth behind Conner is pedestrian at best. Anthony McFarland, Benny Snell Jr., and Jaylen Samuels haven't proven to be difference-makers.
Here would be the best part about a Steelers-Bell reunion: Conner is a pending free agent, and Bell knows better than anyone that Pittsburgh doesn't want to pay premiums for a running back. While no team would likely keep Bell around for a $13.5-million cap hit in 2021, the Steelers could be inclined to let Conner go and renegotiate a more manageable salary with Bell, who no longer possesses the type of leverage he had in previous contract disputes with Pittsburgh.
Cardinals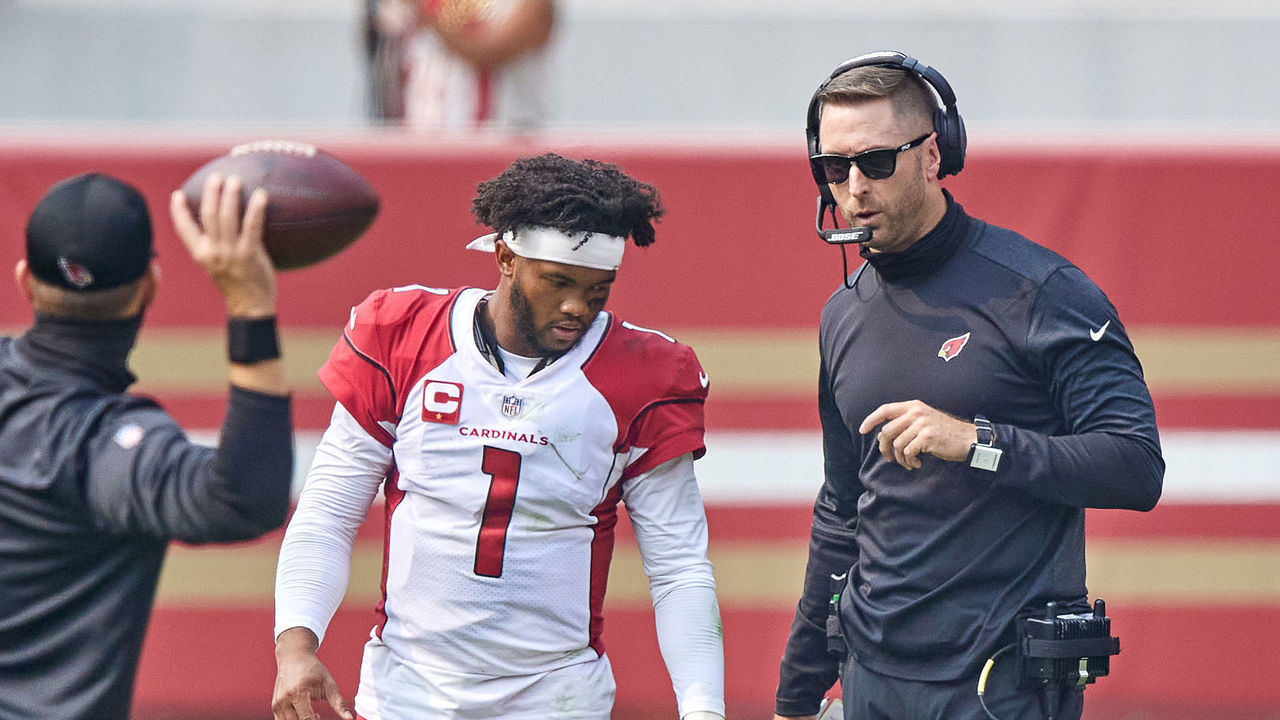 Arizona injected life into its offense last season with a deadline deal for Kenyan Drake. The former Dolphins misfit rushed for 110 yards and a touchdown just days after the trade, and then quickly grabbed the permanent starting job over David Johnson. He finished that year rushing for 5.2 yards per carry with eight touchdowns across eight games in the desert. Johnson was traded in the offseason, and Drake returned on a one-year, $8.48-million contract as the presumptive feature back.
Early returns from Drake in 2020 have been less than stellar, and his short-term contract won't prohibit the Cardinals from dipping their toes back into the trade market in search of another tailback to spark their offense. Kyler Murray's time is now, and the Cardinals know it. They boosted Murray's receiving arsenal this offseason with the blockbuster acquisition of DeAndre Hopkins. They could do the same to his backfield by dealing for Bell, whose elite receiving skills make him a tantalizing fit in Kliff Kingsbury's pass-heavy Air Raid offense.
Washington
Ron Rivera alluded to the NFC East's openness as one reason he made a quarterback switch last Sunday. Acquiring a former All-Pro running back like Bell could seriously support that statement. At 1-4, Washington remains just one game back of the now Dak Prescott-less Cowboys. With the Eagles and Giants dealing with their own issues, the division certainly seems within reach.
While rookie tailback Antonio Gibson has been a pleasant surprise as a runner and receiver, a one-two punch of Gibson and Bell is another level. Both players are excellent receivers - a skill that offensive coordinator Scott Turner knows how to maximize from his days coaching Christian McCaffrey in Carolina.
Seahawks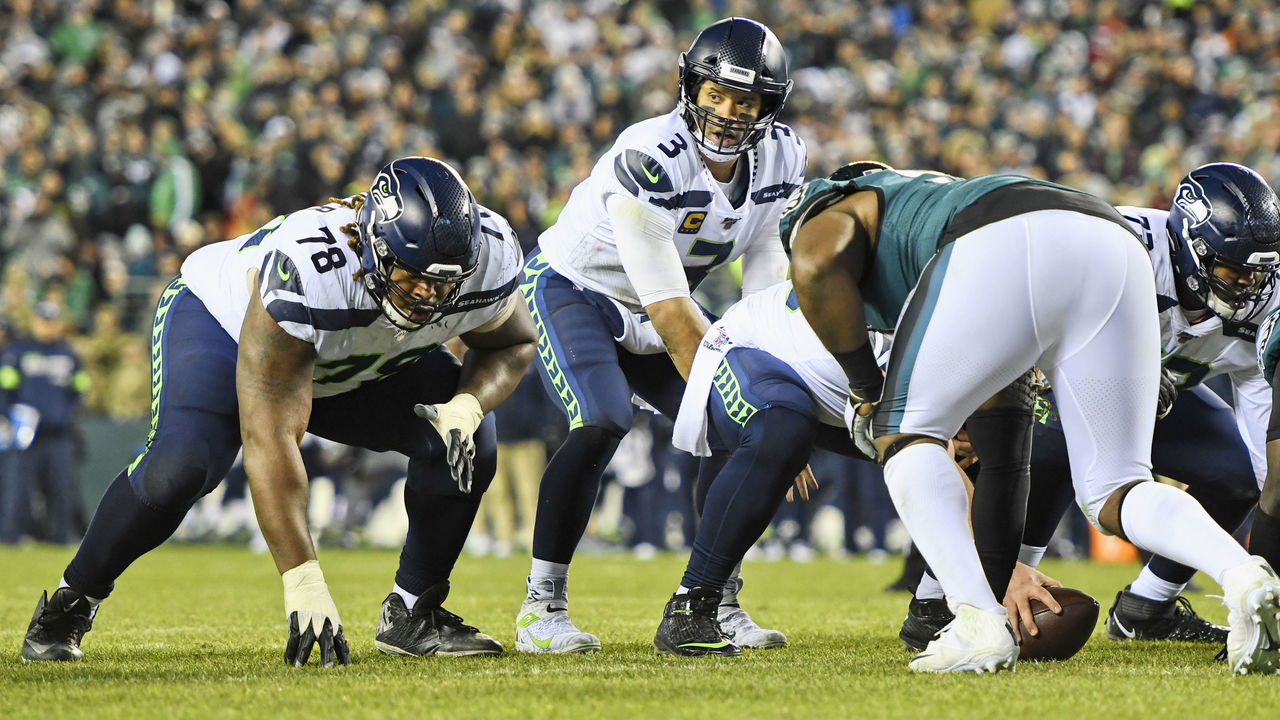 The Seahawks don't have enough cap space to acquire Bell and the $6.4 million remaining on his 2020 deal, meaning both sides would have to get creative to make this work. But, adding Bell would give Seattle an incredible one-two punch with Chris Carson. He would help Carson carry the load and is an immediate upgrade over veteran running back Carlos Hyde, who missed the last two games due to injury.
Seattle won't have to look hard to find Jets GM Joe Douglas' phone number. The two sides brokered a deal for Jamal Adams in the offseason.
For a running back currently frustrated with his team's lack of success, there may not be a better remedy for the disgruntled Bell than the undefeated Seahawks.
Chiefs
Clyde Edwards-Helaire was the talk of the town in Week 1 following his magnificent debut, but he's been more or less bottled up since then. If the rushing attack is the Chiefs' one offensive "weakness," why wouldn't they send a late-round pick or two for the chance to reignite Bell's career?
It may be hard to envision because of how bad he's looked in the Jets' rigid offense, but Bell's skill set would actually fit perfectly in Kansas City. His route-running abilities would give Andy Reid another matchup advantage to exploit - as if the Chiefs don't have enough - and his running style is tailored for an offensive line with synergy.
Bonus: Other AFC East teams
It's tough to imagine the Jets trading Bell within the AFC East. That's precisely the sort of deal that comes back to haunt a team twice a year for the next half-decade. But, if the Jets are willing to accept the risk of intra-division embarrassment just to get Bell off the roster, their three AFC East rivals each make sense as a trade partner.
The Bills are ascending Super Bowl contenders despite relatively paltry production from young running backs Devin Singletary and Zack Moss. With the Stefon Diggs trade already a smashing success, the Bills could look to continue wheeling and dealing.
The Dolphins are far from contenders but have what might be the thinnest running back depth chart in the NFL. Myles Gaskin, a 2019 seventh-round pick, has started ahead of Matt Breida and Jordan Howard in recent weeks, but all three would be hard-pressed to get on the field for most teams. Bell reportedly loves the city of Miami, so that might help facilitate a deal.
A Jets-Patriots trade is almost impossible to imagine. Only two such deals have occurred this century - both were within the last 13 months, so perhaps the icy relations between the two franchises has thawed. The Patriots are seemingly always on the lookout for bargains on veteran reclamation projects, and it's not like their running backs room is overflowing with stars.
Comments
✕
5 teams that could trade for Le'Veon Bell
  Got something to say? Leave a comment below!