A panel of theScore's football editors votes on the NFL Power Rankings.
Week 2 of the 2020 NFL season will likely be remembered as the Sunday everyone got hurt. The rash of major ailments sidelined some of football's biggest stars. While a handful of injury-decimated teams would already like to hit the reset button, we find one reason for all 32 clubs to feel optimistic about the 2020 campaign.
1. Kansas City Chiefs (2-0)
Previous rank: 1
Clyde Edwards-Helaire is a perfect fit for the Chiefs. It didn't take long for the rookie running back to show he can add to an already-powerful Kansas City offense.
2. Baltimore Ravens (2-0)
Previous rank: 2
Baltimore's defense looks even more dominant than last year, ranking first in points allowed and turnovers.
3. Seattle Seahawks (2-0)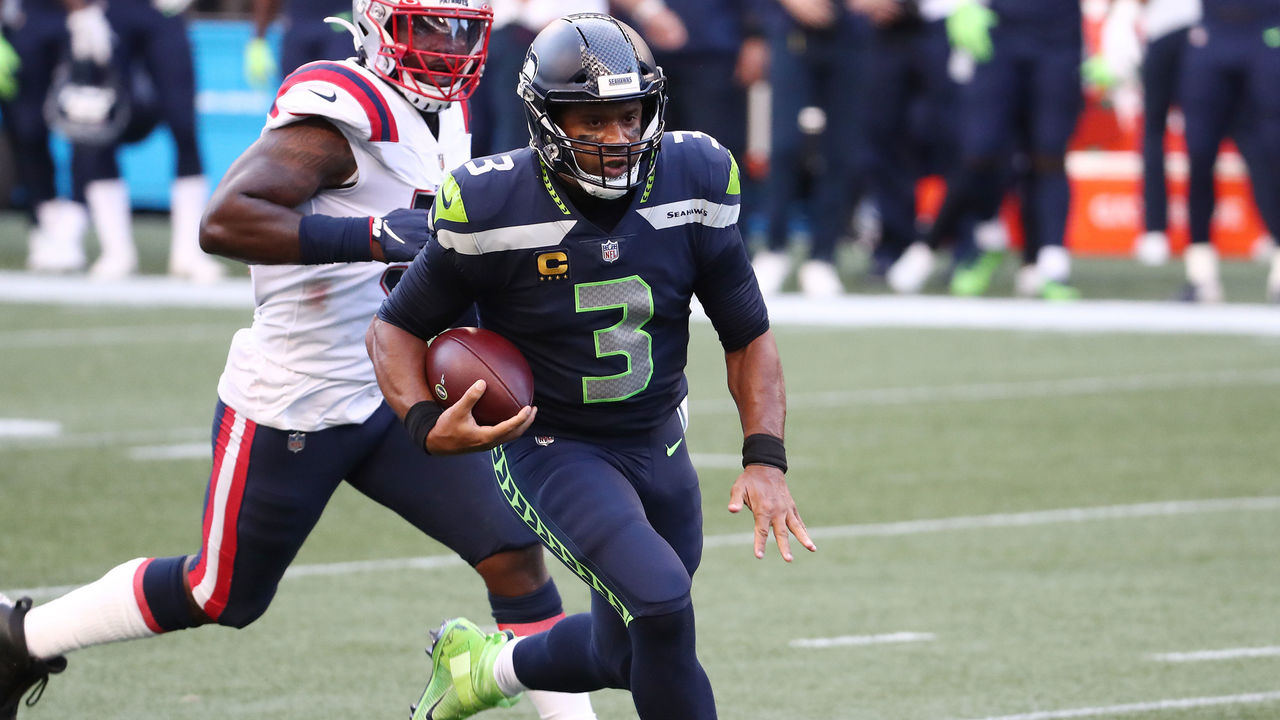 Previous rank: 4
Russell Wilson has somehow stepped his game up. Wilson leads the NFL in completion percentage (82.5%), passing touchdowns (nine), and passer rating (140), and his teammates are already campaigning for his first MVP.
4. Green Bay Packers (2-0)
Previous rank: 5
It's hard to ask the Packers' offense to play any better. Green Bay is one of just two teams in history to open a season with at least 85 points and 1,000 total yards after the first two games.
5. Buffalo Bills (2-0)
Previous rank: 6
Josh Allen is on track for a huge breakout campaign in Year 3. Allen and newcomer Stefon Diggs lead the league in passing and receiving yards, respectively.
6. Pittsburgh Steelers (2-0)
Previous rank: 7
The Steelers' wide receivers are just fine with Ben Roethlisberger back. Diontae Johnson is stepping up, JuJu Smith-Schuster is finding the end zone again, and rookie Chase Claypool is making highlight-reel plays.
7. New Orleans Saints (1-1)
Previous rank: 3
Alvin Kamara looks like he's regaining his old form. The standout running back has 39 touches and is tied for a league-high four scrimmage touchdowns through two games.
8. Arizona Cardinals (2-0)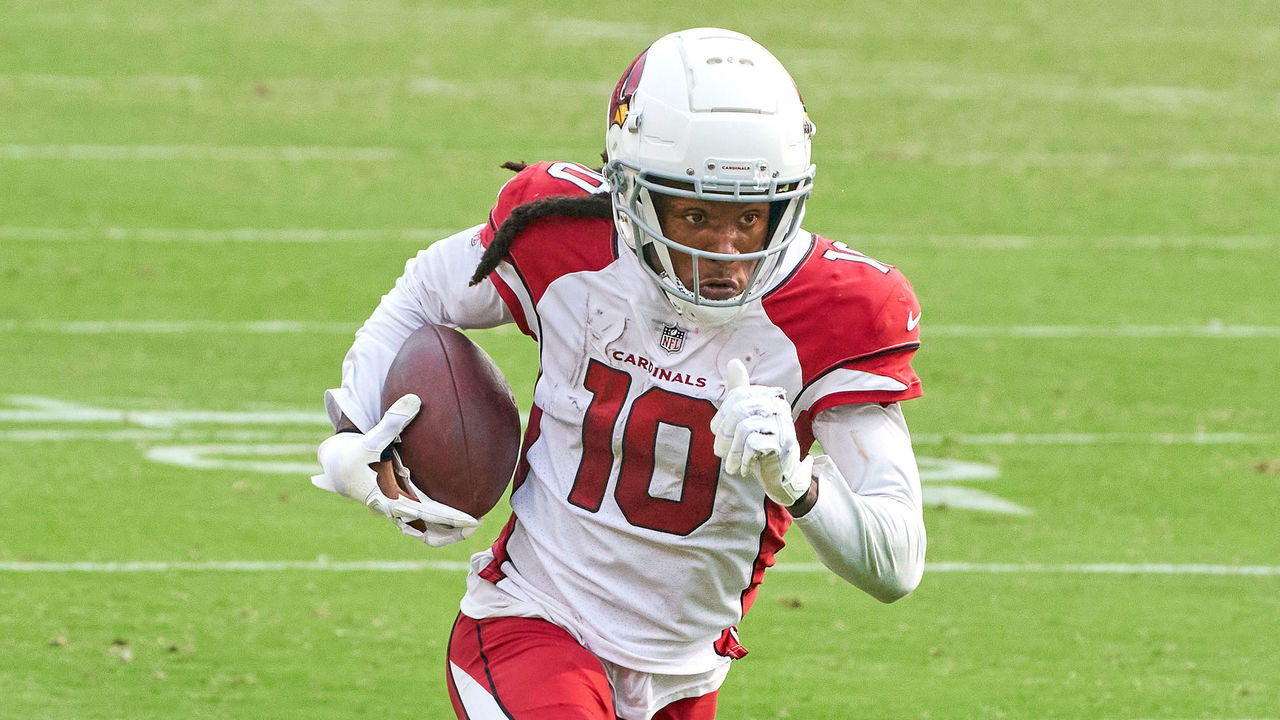 Previous rank: 8
The Kyler Murray-DeAndre Hopkins connection is already in midseason form. Hopkins already has a league-high 22 receptions, including 13 first-down catches.
9. Los Angeles Rams (2-0)
Previous rank: 13
After struggling on the ground last year, the Rams have been able to run the ball very effectively so far in 2020.
10. Tennessee Titans (2-0)
Previous rank: 9
Ryan Tannehill has picked up where he left off after his amazing resurgence last year. Tannehill's completed 70% of his pass attempts, tossed six touchdowns, and has yet to turn the ball over this season.
11. Tampa Bay Buccaneers (1-1)
Previous rank: 10
The Buccaneers showed how promising their offense can be during the first half against the Carolina Panthers once newcomers Tom Brady and Leonard Fournette develop chemistry with their new teammates.
12. Las Vegas Raiders (2-0)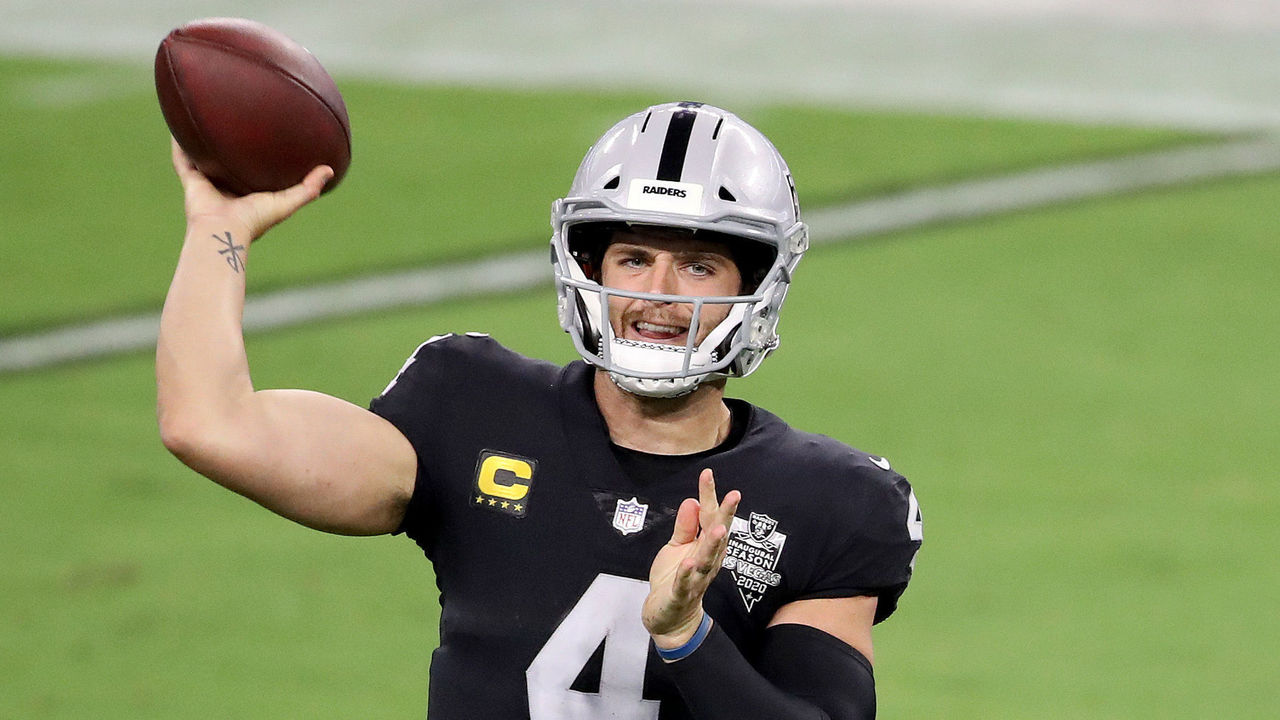 Previous rank: 16
The Raiders' offense has damaged opponents through the air and on the ground. Las Vegas' two 30-plus-point games this season have already equaled the team's total from last year.
13. New England Patriots (1-1)
Previous rank: 12
Cam Newton is still pretty good at football. The former MVP leads all quarterbacks in rushing attempts (26) and touchdowns (four) while recording a career-high 71.4% completion percentage.
14. San Francisco 49ers (1-1)
Previous rank: 11
Despite the 49ers' injuries, Kyle Shanahan should be able to keep this team afloat through his ability to find under-the-radar playmakers, especially on the offensive side of the ball.
15. Dallas Cowboys (1-1)
Previous rank: 14
The Cowboys' amazing wide receiver trio - Amari Cooper, Michael Gallup, and CeeDee Lamb - is heating up. Each of them made game-changing plays during Dallas' unbelievable Week 2 comeback.
16. Indianapolis Colts (1-1)
Previous rank: 22
The Colts improved across the board in Week 2 after their season-opening loss. Jonathan Taylor topped 100 rushing yards in his first start, while Indy's pass defense was tremendous against Kirk Cousins.
17. Chicago Bears (2-0)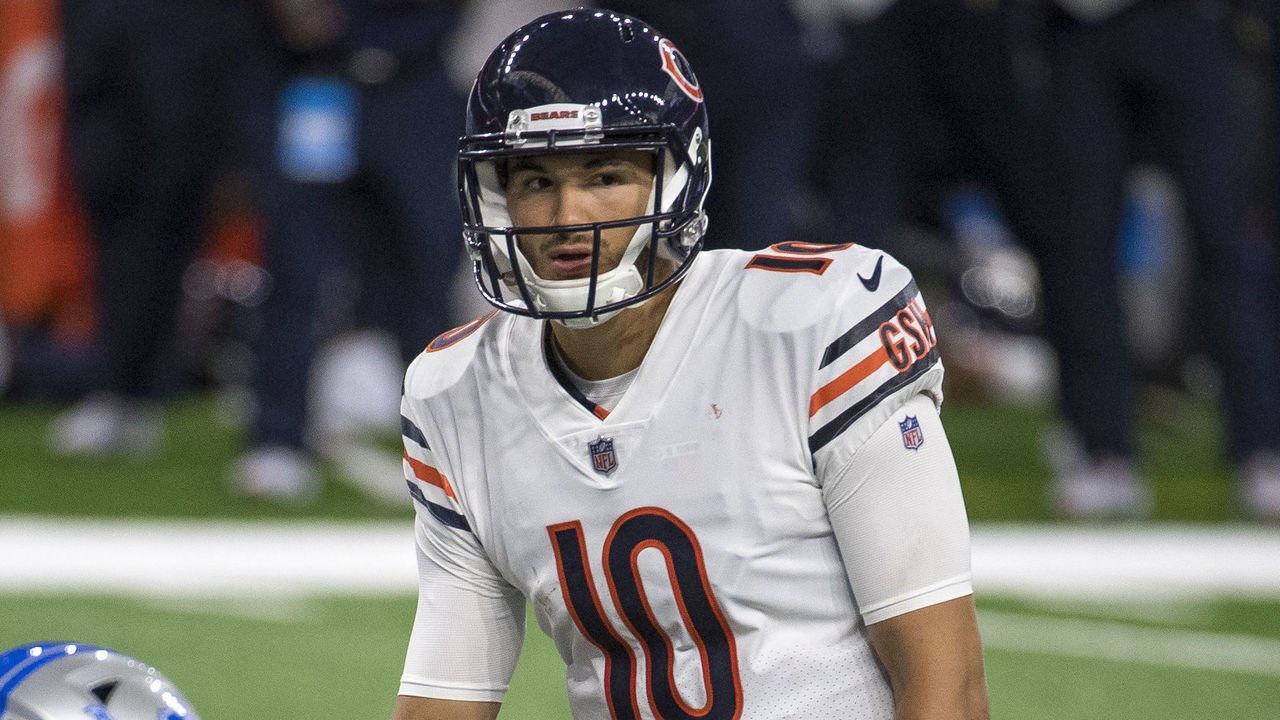 Previous rank: 24
The Bears' offense has life. Chicago's running attack is working again, and Mitchell Trubisky has had moments where he's played some of his best football.
18. Houston Texans (0-2)
Previous rank: 18
The Texans kicked off their season against the Chiefs and Ravens. If there's a good way to start a campaign 0-2, it's losing to the two best teams in football.
19. Cleveland Browns (1-1)
Previous rank: 27
The Browns may finally have found a winning formula. Their running game looks as good as it's ever been thanks to a virtually unstoppable duo in Nick Chubb and Kareem Hunt.
20. Los Angeles Chargers (1-1)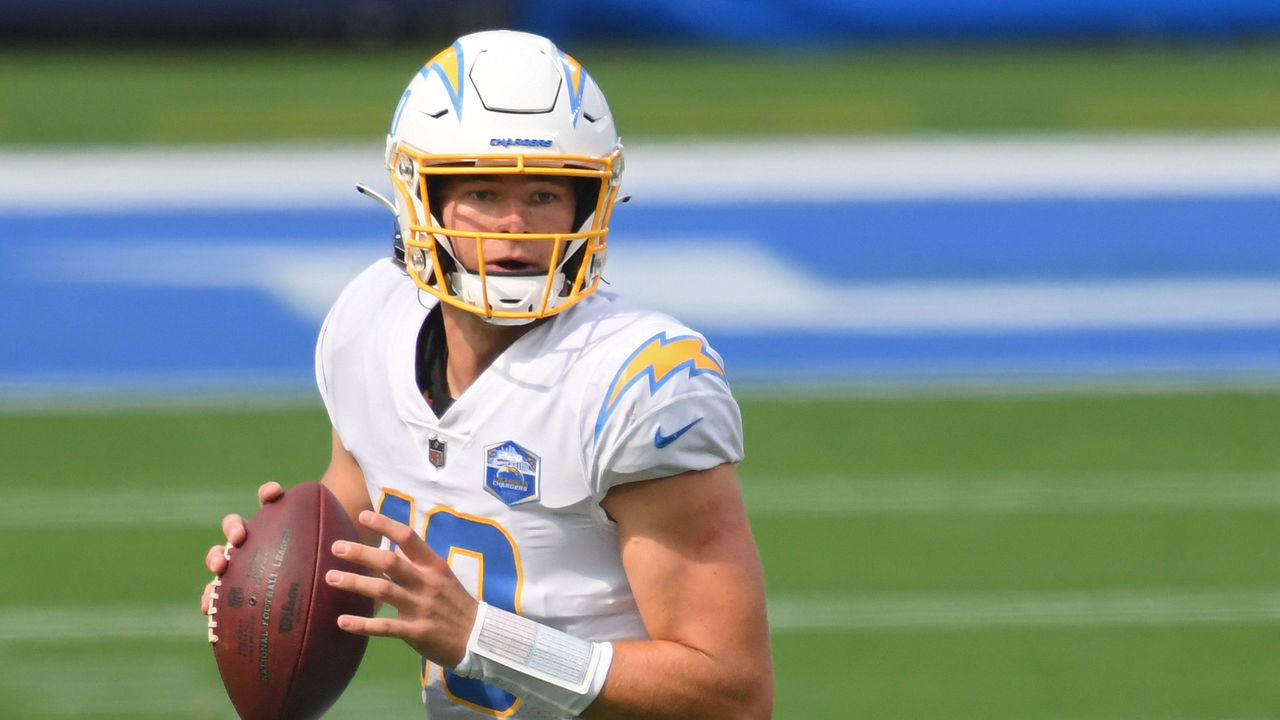 Previous rank: 23
Justin Herbert made a promising debut Sunday, providing the Chargers with optimism that they can be competitive in both the short and long term.
21. Philadelphia Eagles (0-2)
Previous rank: 17
Carson Wentz has posted a 4-1 record after throwing interceptions in back-to-back games since 2017, completing 63% of his passes for eight touchdowns against three picks. He'll also be helped by his team's developing chemistry.
22. Minnesota Vikings (0-2)
Previous rank: 15
Vikings fans don't want to talk about football after Week 2, but head coach Mike Zimmer's track record suggests he can find a way to correct Minnesota's early struggles.
23. Jacksonville Jaguars (1-1)
Previous rank: 25
The Jaguars are overachieving thanks to Gardner Minshew's continued improvement. Few believed Jacksonville would beat the Colts and score 30 points against the Titans.
24. Washington Football Team (1-1)
Previous rank: 20
Chase Young has put on a show in his first two NFL games, topping the league in sacks. The second overall pick is exactly as advertised.
25. Atlanta Falcons (0-2)
Previous rank: 19
Calvin Ridley is a superstar in the making. Although Atlanta continues to lose in heartbreaking ways, the Falcons' offense will remain filled with elite pass-catchers for years to come.
26. Denver Broncos (0-2)
Previous rank: 21
Denver's young receivers have been encouraging so far. Jerry Jeudy leads all rookies in 15-plus-yard plays despite having issues with drops, and Noah Fant is in the top five among tight ends in receiving yards and touchdowns.
27. Cincinnati Bengals (0-2)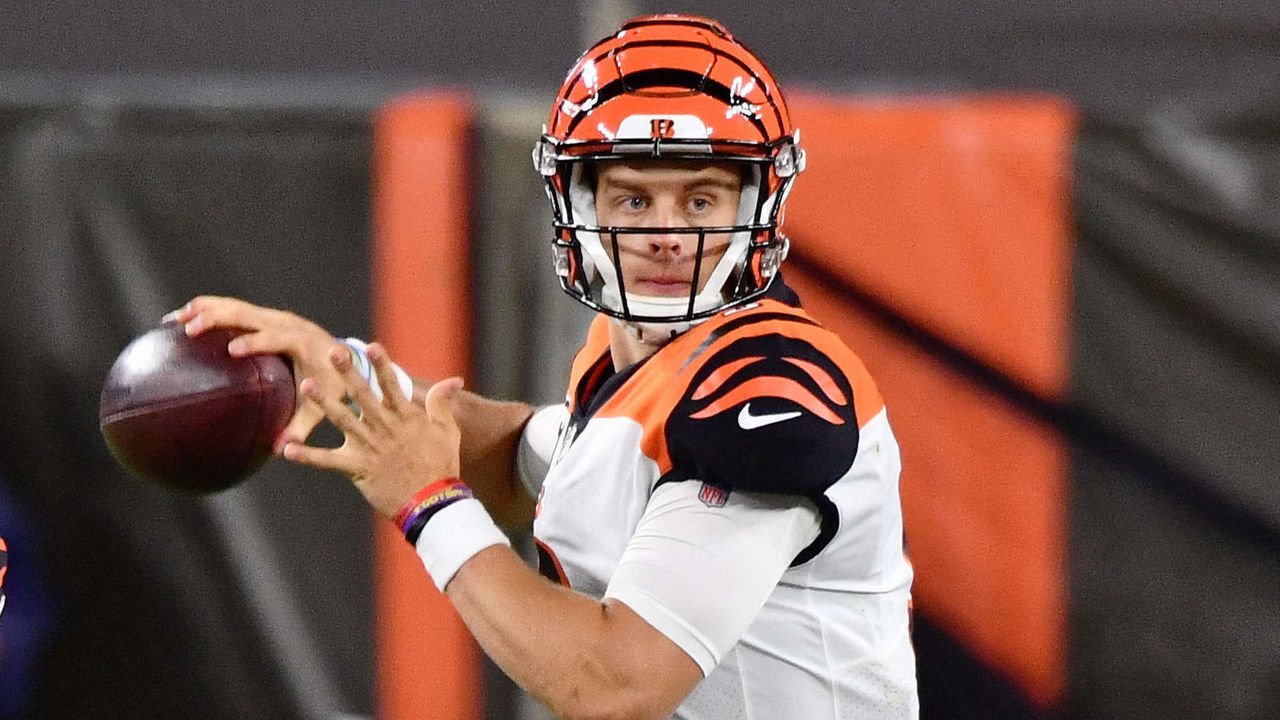 Previous rank: 30
Joe Burrow's play is a relief for the Bengals, as he seems like he'll be a reliable quarterback for the foreseeable future. The hype surrounding Burrow is real.
28. New York Giants (0-2)
Previous rank: 26
Joe Judge has been effective in making in-game adjustments, especially on defense, as the Giants have played better during the second halves of games this year.
29. Carolina Panthers (0-2)
Previous rank: 29
Carolina's passing production has exceeded expectations under offensive coordinator Joe Brady. Robby Anderson and D.J. Moore are one of two wideout duos with 170-plus yards each.
30. Detroit Lions (0-2)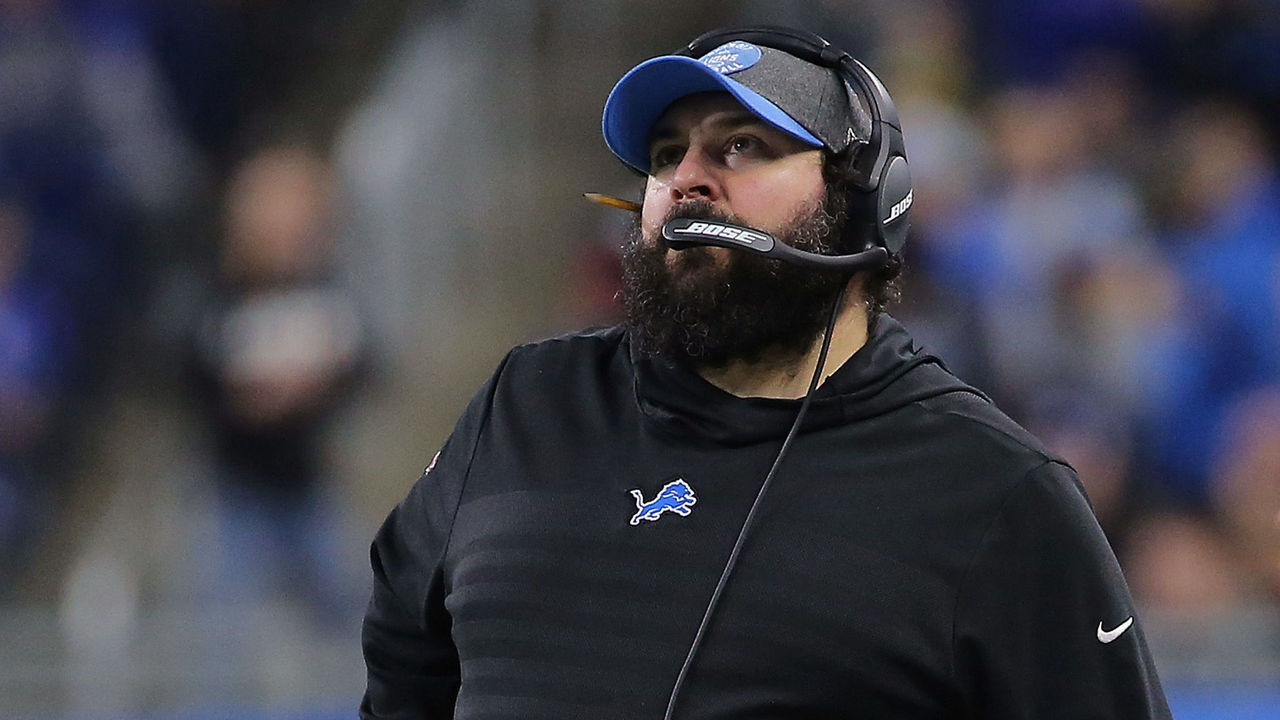 Previous rank: 28
Kenny Golladay is expected to make his 2020 debut in Week 3 - maybe that will give new life to the Lions' struggling passing offense.
31. Miami Dolphins (0-2)
Previous rank: 31
Dolphins fans awaiting the beginning of the Tua Tagovailoa era just saw Mike Gesicki deliver an outstanding performance against one of football's best secondaries. Gesicki's development is crucial for the Dolphins' rebuild.
32. New York Jets (0-2)
Previous rank: 32
The Jets are the worst team in football, but another disappointing campaign means the end of the Adam Gase era is nearing.