The NFL's opt-outs and their consequences, explained
Maddie Meyer / Getty Images
As the NFL gears up to try to play a season in the middle of a global pandemic, it's fair to say there are plenty of issues. The players' union bargained with the league to get it to agree to a number of health and safety protocols, including the chance to opt out of playing this season.
A total of 35 players had elected to opt out as of Saturday morning. You probably have questions about what this means. Let's try to answer them.
Thirty-five players seems like a lot. Is that going to be a problem?
Not really. Teams can have up to 90 players on their training-camp rosters - a number that must be reduced to 80 by Aug. 16. Only 80 can be in the facility at one time, though, so if teams choose to begin practicing with 90, they'll have to do split-squad workouts, with one group over at the stadium. The point - now that I'm finally getting to it - is that there are still more than 2,500 eligible players on rosters. Though there's still a chance for more to opt out.
Is there a deadline to do so?
Not quite yet. The protocols established that players would have seven days after the league's and the NFLPA's lawyers hammered out the written details, which could be imminent but hasn't happened yet. This creates an obvious problem, since all players were required to report by this week and they can be fined for each day they miss.
Nothing like blowing past a deadline!
(coughs) I wouldn't know what that's like, as my editors can surely confirm. (coughs)
Are there layers to opting out?
There are two tiers: one for those with a condition that puts them at high risk if they were to contract COVID-19, and one for those who simply want to voluntarily sit out this season. According to the memo the NFLPA sent to player agents last week, those in the high-risk category must have a medical diagnosis that includes one or more of 15 risk factors identified by the CDC. Those in the voluntary category need no reason for their decision, other than their own preference or risk calculation.
Will they get paid?
Yes, but it's a bit complicated. High-risk opt-outs will receive a $350,000 stipend and their contracts will toll, which means the terms of the contract will be pushed back a year. So a player signed through 2022 will instead have the 2020-22 terms of his contract apply from 2021-23, including any guarantees. The only exceptions are any offseason roster bonuses or signing bonuses, which were already earned. Importantly, high-risk opt-outs will still earn an accrued season toward free agency and a credited season toward benefits and future possible minimum salary.
What's still not clear is whether that $350,000 will count as a benefit or as salary that will be applied to the 2020 cap at some point. Miguel Benzan, an expert at breaking down the New England Patriots' salary-cap dynamics, confirmed for me that the correct answer will appear in that final written agreement.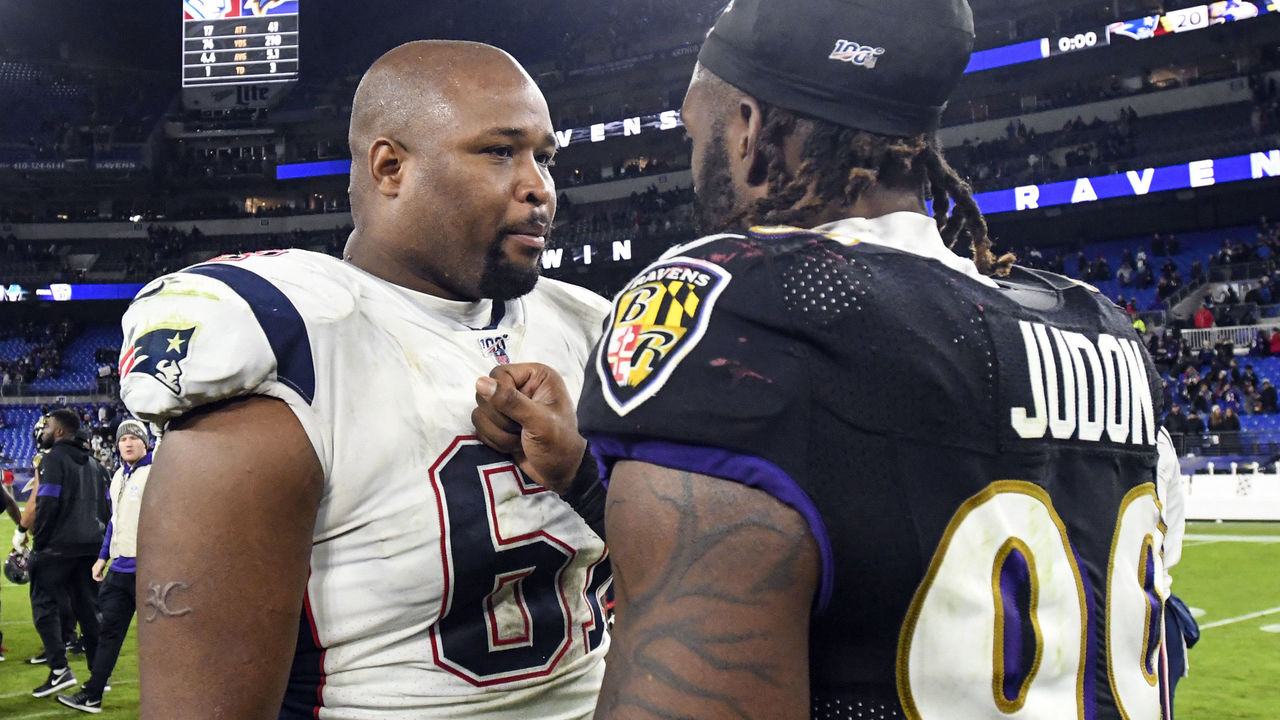 So there's a salary-cap impact?
Yep, Multiple reports indicate that cap hits, including prorations for signing bonuses already paid, will also toll to 2021, which deviates from the way tolled contracts have been treated in the past.
Why this matters: Right tackle Marcus Cannon of the Patriots, a cancer survivor and a high-risk opt-out, is a great example of the two ways this can go. If all of Cannon's proration were to toll, he would count for just $50,000 against New England's 2020 cap, as Over The Cap's database now indicates. If it doesn't, at least $2.56 million of Cannon's bonus proration would still be on the Patriots' books for 2020.
Wait. A bunch of Patriots have opted out, no?
So far, seven of them, in fact: Cannon, linebacker Dont'a Hightower, fullback Dan Vitale, running back Brandon Bolden, wide receiver Marqise Lee, offensive lineman Najee Toran, and safety Patrick Chung.
Bill Belichick's got to have something up his sleeve …
Relax. You're just being paranoid. Then again, at least one league executive has said something similar out loud …
… which is a fairly good indication of how Belichick's been able to stomp on the rest of the league for 20 years.
What about the voluntary opt-outs?
The details are more stringent. Those players will get $150,000 and have their contracts similarly toll, but that money will be treated as an advance or offset against future earnings. A fringe player with zero guarantees, in other words, could risk having to pay that $150,000 back if he failed to make a roster in 2021. In addition, voluntary opt-outs will not earn an accrued or credited season. Also, only players who were on a roster for at least three weeks in 2019 and those drafted this year are eligible for a voluntary opt-out. That means 2020's undrafted free agents and those invited to camp to try out are ineligible.
If the season gets canceled, what happens to players who don't opt out?
That depends on the timing of the cancellation. If it happens before the season begins, anyone still on a roster who earned a credited season in 2019 or was drafted in 2020 will receive a $250,000 stipend, plus a continuation of health insurance. This year's undrafted free agents and/or those who did not earn a credited season in 2019 will get a stipend of $50,000. Additionally, all contracts will toll. This changes if the season is canceled after it begins, or if it's shortened in any way.
How so?
If the season is canceled after final roster cuts on Sept. 5, five days before the regular season is slated to begin, the above stipends jump to $300,000 and $100,000, minus any prorated salary earned for any games played. A partial season would result in players earning a prorated salary based on the number of games played, with the stipend triggering for anyone who hasn't reached the full stipend amount by the time everything stops. Contracts will not toll. Players who make the final roster and practice squad will receive their health insurance, and there are additional stipulations about accrued and credited seasons. But your eyes are probably glazing over if you've made it this far, so let's not get too bogged down in that.
How can a player gauge whether to opt out?
Beyond the health-risk calculation, it depends on whether he thinks there's a chance a significant portion of the season will be canceled. As Jason Fitzgerald explained at Over The Cap, a player contracted to earn a lot of non-guaranteed money in 2020 and even less in 2021 might want to opt out to avoid losing that 2020 money. Similarly, a player slated to earn significantly more in 2021 than in 2020 might want to risk playing to trigger the bigger number for 2021 even if there's a stoppage.
What about players with big guarantees?
Those are protected, but they'd be applied to future years if the season is canceled or shortened. "So if you have a fully guaranteed salary this year worth $15 million, and you only earn $5 million, then the league will protect $10 million of your future injury-only guaranteed or non-guaranteed salary," Fitzgerald wrote. "It is important to note that this does not protect your wages from 2020; it just adds a guarantee on an equal amount of future wages. If you are a star player who is still playing at a high level, this protection is pretty much meaningless and you will simply lose out. For bubble players who still have guarantees in their contract, this is extremely beneficial."
Do you think a lot more players will opt out?
It's honestly hard to say, since they're all doing their own risk assessments based on their individual and familial circumstances. I just know that no one should begrudge any player who does choose to opt out.
Dom Cosentino is a senior features writer at theScore.
Comments
✕
The NFL's opt-outs and their consequences, explained
  Got something to say? Leave a comment below!