With the 2020 campaign fast approaching, theScore's Mike Alessandrini evaluates the NFL's eight divisions and ranks them from easiest to win to hardest.
8. AFC East
For the first time in what feels like forever, the New England Patriots' stranglehold on the AFC East is loosening. Bill Belichick's squad utterly dominated its rivals over the last decade, as evidenced by 10 straight division titles (bringing the grand total to 11).
| 2010-2019 | Record | vs. Division |
| --- | --- | --- |
| Patriots | 125-35 | 48-12 |
| Bills | 71-89 | 24-36 |
| Dolphins | 70-90 | 25-35 |
| Jets | 68-92 | 23-37 |
Despite the newfound competitiveness of the division, we'd still consider it the league's weakest. The Buffalo Bills - armed with the AFC East's most complete roster - will be widely viewed as favorites. Josh Allen may need a third-year leap to take the crown, but Buffalo is very strong at key spots including pass defense and offensive line, as well as receiver after adding Stefon Diggs.
Meanwhile, the Patriots appear destined to decline with the loss of Tom Brady and key starters opting out of the season, and though the New York Jets and Miami Dolphins feature budding rosters, they still figure to finish the upcoming campaign with losing records. There simply aren't many legitimate contenders here.
7. AFC South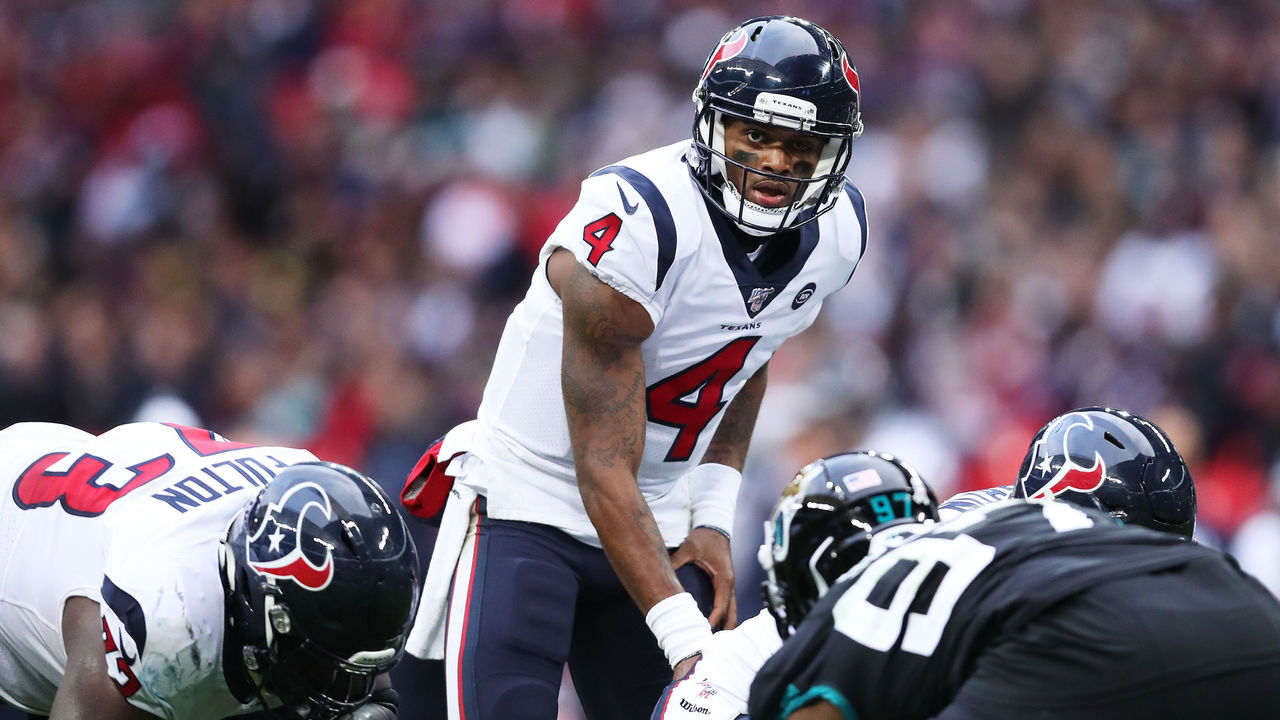 If we were ranking the NFL's most competitive divisions, the AFC South would be near the top. Each team (OK, maybe not the Jacksonville Jaguars) will enter the season with the belief it can finish first.
However, a division devoid of elite clubs isn't as difficult to win. The Houston Texans will vie for their third straight first-place finish, but the losses of DeAndre Hopkins, D.J. Reader, and Johnathan Joseph may be too great to overcome. The Tennessee Titans are coming off a run to the AFC Championship Game, but can they count on Ryan Tannehill to replicate his 2019 form?
The Indianapolis Colts represent the South's biggest wild card. If Frank Reich's defense improves and Philip Rivers rebounds from a career-worst campaign, the sky's the limit. If not, it's an underwhelming group.
6. NFC East
Often ridiculed for its franchises' disastrous campaigns and lack of competitiveness, the NFC East looks stronger on paper than it did a year ago. With talented rosters, the Philadelphia Eagles and Dallas Cowboys project to be two of the conference's premier teams in 2020 and should battle all season.
The division usually falls off a cliff after Philly and Dallas, but the other two clubs could be vastly improved relative to their combined 29-67 record since 2017. Washington fields a young core led by Dwayne Haskins, Chase Young, and Terry McLaurin, while the New York Giants are a true sleeper squad if Daniel Jones can take a second-year leap. He'll certainly receive help from plenty of weapons.
Perhaps the most interesting factor to monitor pertains to NFC East coaching staffs during the COVID-19 pandemic. Only the Eagles didn't hire a new head coach, though Ron Rivera and Mike McCarthy are seasoned vets. Continuity will be key in a shortened offseason.
5. NFC North
The fight for the NFC North title is among the most exciting storylines to monitor this season. Aaron Rodgers and the Green Bay Packers should remain favorites, but the team's offseason featured a number of head-scratching moves.
This leaves the door open for the Minnesota Vikings, Chicago Bears, or Detroit Lions - we just aren't sure any of them are equipped to usurp Green Bay. Chicago's defense figures to once again rank among the league's elite, but it's difficult to be confident in either Nick Foles or Mitchell Trubisky leading the offense. The Lions could compete if their key pieces stay healthy, though it'll be difficult to compensate for a burnable secondary and lacking pass rush.
Minnesota once again fields a balanced lineup and should have little trouble competing for a playoff spot if its crop of young cornerbacks steps up. It'll likely be a bloodbath for the division crown, but this feels like an average group overall.
4. AFC North
The AFC North is on the rise for many reasons. Fresh off clinching the conference's No. 1 seed, the Baltimore Ravens will be a top-tier franchise as long as Lamar Jackson is around, and they added Calais Campbell, Derek Wolfe, and rookie Patrick Queen to an already scary defense.
Expect the Cincinnati Bengals to improve after finishing with the NFL's worst record a year ago. Rookie Joe Burrow leads an offense with key players returning from injury, while Cincinnati's stop unit added a handful of potential impact starters this offseason. Meanwhile, the Cleveland Browns start fresh yet again via new head coach Kevin Stefanski. Cleveland failed to live up to expectations in 2019, but its talented roster shouldn't be overlooked.
The Pittsburgh Steelers give the North its second Super Bowl contender. Mike Tomlin's squad somehow went 8-8 last year without Ben Roethlisberger and features arguably the league's top defense. Even if Big Ben doesn't fully return to form, this division could realistically produce three playoff teams.
3. AFC West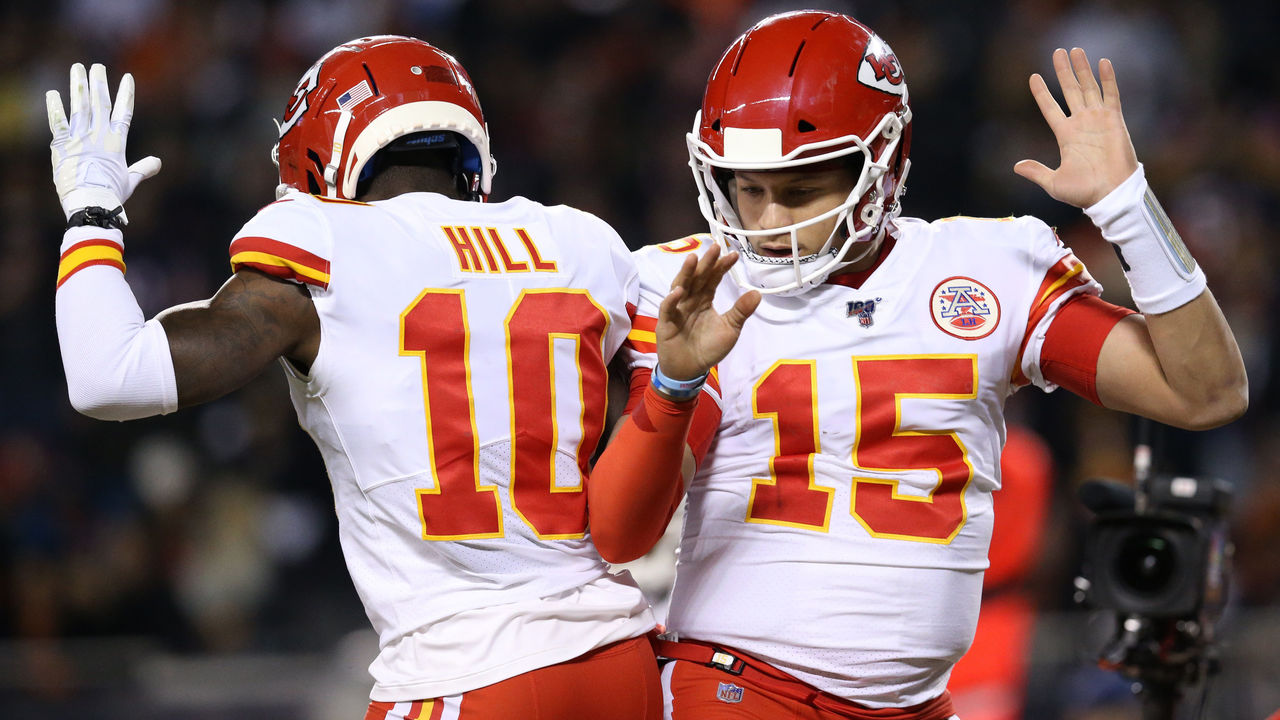 Any division featuring the Kansas City Chiefs is bound to rank among the toughest. But there's quite a bit of uncertainty in the AFC West beyond the reigning champions.
The Los Angeles Chargers, a popular preseason pick to reach Super Bowl LIV before ultimately disappointing, improved at a number of key positions and feature arguably the NFL's premier pass defense. However, L.A.'s quarterback room likely won't frighten opponents. We're not confident in veteran Tyrod Taylor or rookie Justin Herbert to lead the Chargers on a postseason run.
Meanwhile, the Las Vegas Raiders and Denver Broncos are two organizations trending upward. The Silver and Black patched a number of holes on defense this offseason, while sophomore Drew Lock leads a reloaded Denver offense. Both squads have question marks, and their campaigns could go in either direction depending on how those are answered.
Kansas City remains the overwhelming favorite to win the division, but its rivals could be in the hunt for a playoff spot with ascendant rosters. Either way, the AFC West will feature plenty of fireworks.
2. NFC West
Get ready for an entertaining four-way showdown. If any division has a shot to field four playoff teams in the expanded format, it's the NFC West - headlined by defending conference champions the San Francisco 49ers, who swept all but one of their division matchups last year. Despite returning most starters, they'll face a taller task this season.
After finishing last in 2019, the Arizona Cardinals will be a dangerous opponent with DeAndre Hopkins in tow and a rising star at quarterback. Kyler Murray and Kliff Kingsbury could take the league by storm in their second campaign together.
The Los Angeles Rams are never out of contention with Sean McVay in charge, though the losses of Cory Littleton, Dante Fowler, and Brandin Cooks - not to mention Todd Gurley's release - will likely prove impactful. Finally, the Seattle Seahawks have their eyes on the Lombardi Trophy. They've got one of the NFL's brightest stars in Russell Wilson and they recently acquired safety Jamal Adams. If Seattle improves its play in the trenches, there won't be many better clubs out there.
All four squads have a shot at the NFC West title. That can't be said for any other division and lands the group near the top of our list.
1. NFC South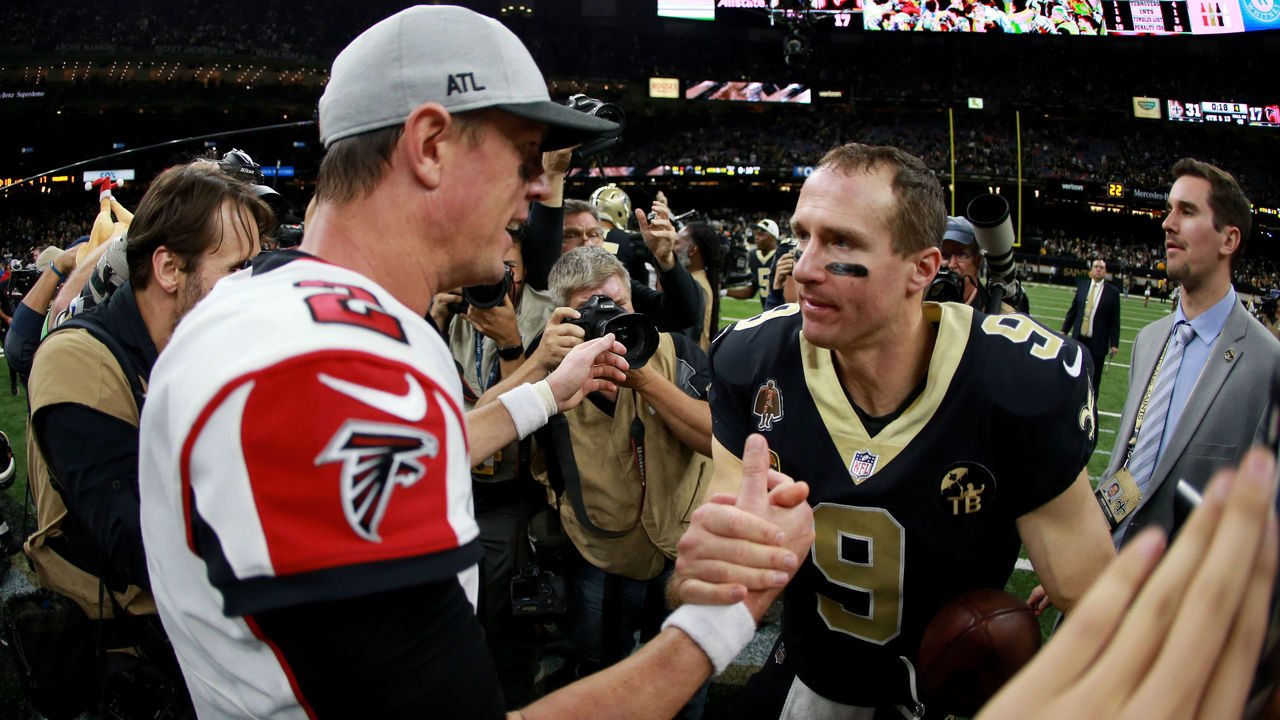 Armed with two - possibly three - Super Bowl contenders, the NFC South reigns supreme.
No team in the conference is garnering as much championship buzz as the New Orleans Saints, who fell short in each of their last three seasons. Coming off back-to-back 13-win campaigns, New Orleans can be just as lethal in 2020 thanks to a balanced roster and quality coaching staff.
The Tampa Bay Buccaneers, who haven't qualified for the postseason since 2007, are right behind the Saints. Tom Brady enters the fold as the NFL's biggest X-factor, leading a dynamic offense with former Patriots pal Rob Gronkowski and an elite group of receivers. The Bucs finished 7-9 in 2019 despite Jameis Winston turning the ball over a whopping 33 times, so imagine what Bruce Arians can accomplish with Brady and an ascendant defense.
Don't overlook the Atlanta Falcons, either. Dan Quinn's squad finished last season on a four-game winning streak and should once again deploy a strong passing attack. If Atlanta's stop unit plays the way it did in the second half of the year, no division can surpass the NFC South's top three.
The Carolina Panthers are rebuilding under new head coach Matt Rhule and figure to be the only weak spot in the group, but there's enough firepower elsewhere to make every matchup must-watch football.