The NFL Power Rankings are selected by a panel of theScore's football editors.
1. Kansas City Chiefs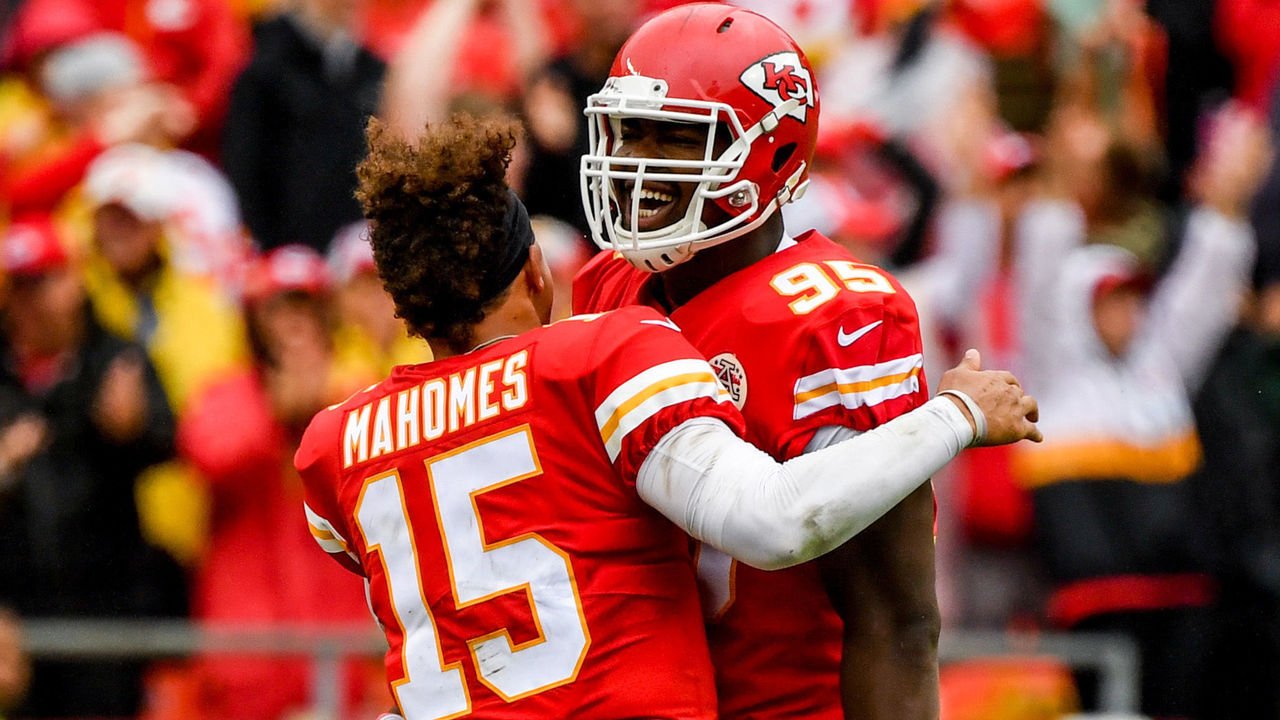 Post-draft rank: 1
With extensions for Patrick Mahomes and Chris Jones out of the way, the Chiefs have nothing to distract them in their quest for another Super Bowl.
2. Baltimore Ravens
Post-draft rank: 2
The Ravens have all the ingredients. The question is whether they can shed the playoff choker label Marlon Humphrey assigned to them at the end of last season.
3. New Orleans Saints
Post-draft rank: 3
The Saints are bringing back the same nucleus for a fourth straight season, desperately hoping the door they've been knocking on - behind which a Lombardi Trophy awaits - finally opens.
4. San Francisco 49ers
Post-draft rank: 4
While still one of the NFC favorites, there is concern that Deebo Samuel won't be ready for the start of the season. The 49ers could have a hard time replacing him with their relatively unproven receiving core.
5. Tampa Bay Buccaneers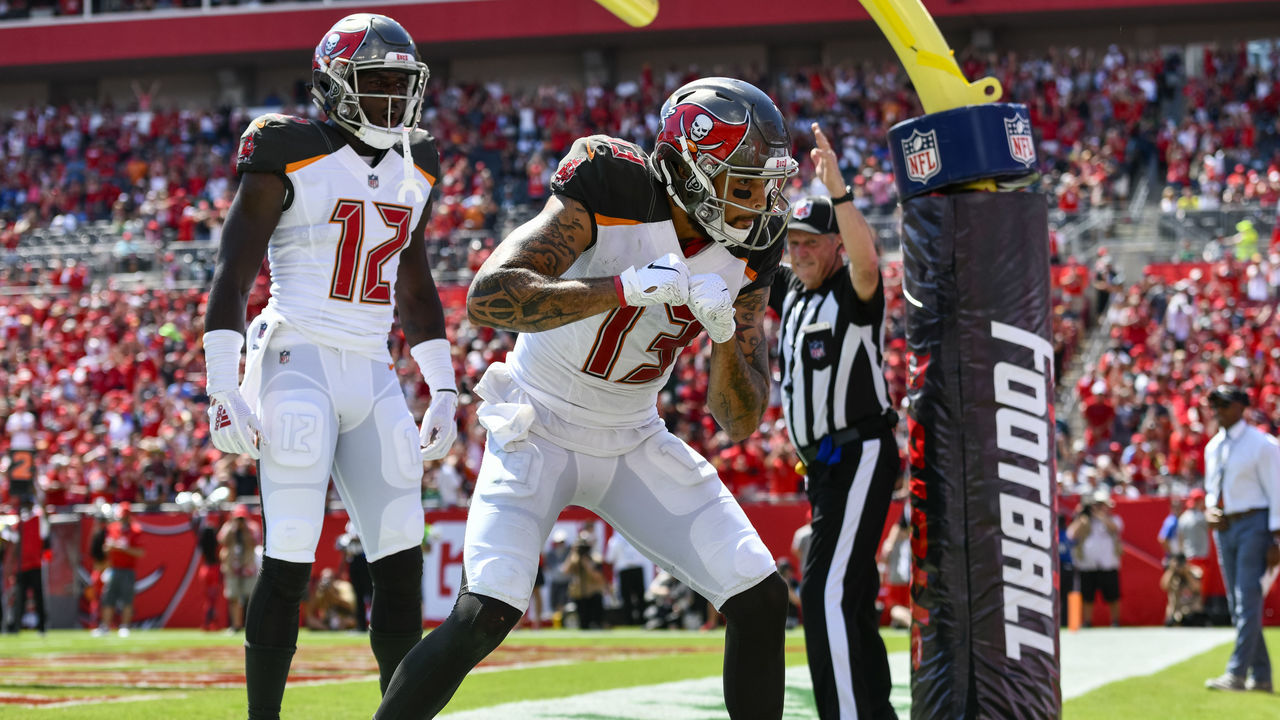 Post-draft rank: 5
The modified offseason and canceled preseason will be a challenge for the new-look Buccaneers, but betting against Tom Brady's ability to figure things out on the fly has never worked well before.
6. Buffalo Bills
Post-draft rank: 6
If Josh Allen can become more consistent in his third year, the Bills could emerge as legitimate challengers to the Chiefs and Ravens in the AFC.
7. Seattle Seahawks
Post-draft rank: 9
The Seahawks still have issues up front on both sides of the ball, but they just added an All-Pro safety in Jamal Adams who can make plays at every level of the field.
8. Dallas Cowboys
Post-draft rank: 7
Without Jason Garrett clapping aimlessly on the sidelines for 16 weeks, the Cowboys should have an easier time playing up to their potential in 2020.
9. Tennessee Titans
Post-draft rank: 8
The Titans have gone 9-7 four years in a row but showed championship potential during last season's AFC Championship Game run.
10. Green Bay Packers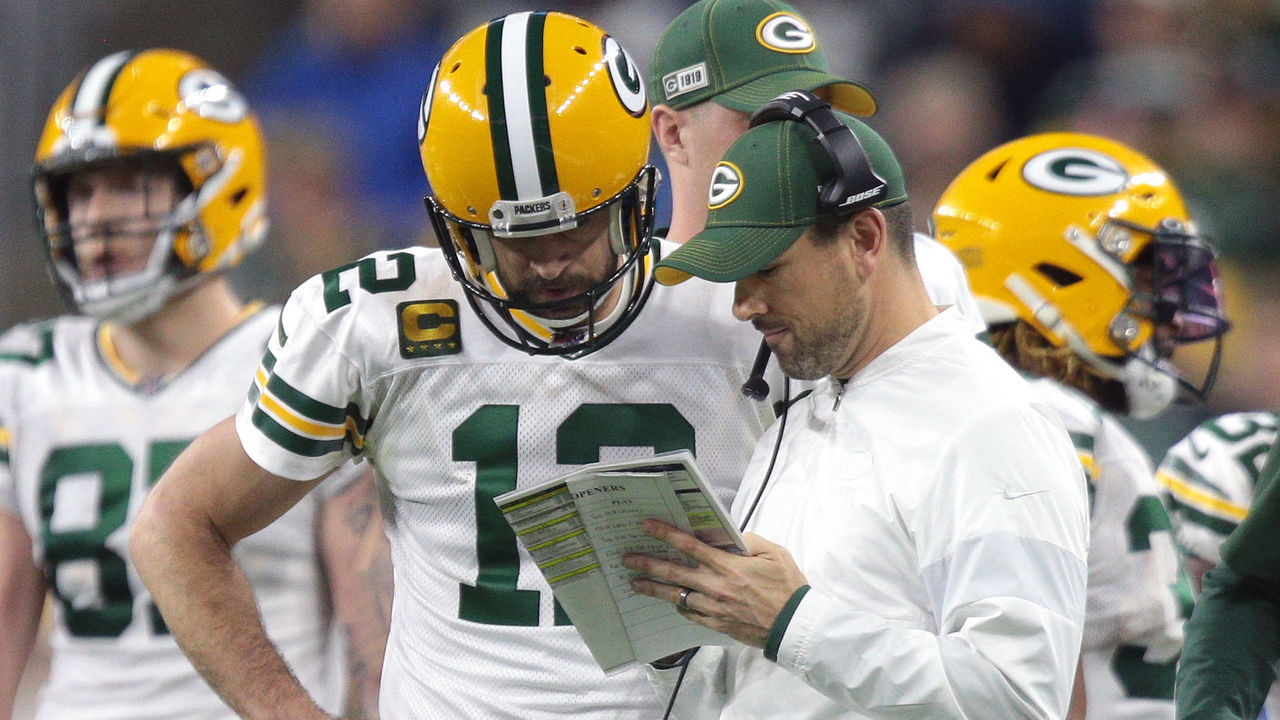 Post-draft rank: 10
Expectations for the Aaron Rodgers-Matt LaFleur offense will be greater in 2020. For a team coming off a 13-3 season, the Packers have a lot to prove.
11. Minnesota Vikings
Post-draft rank: 11
Whether or not Dalvin Cook shows up at training camp, the greatest question facing the Vikings is how they're going to replace Stefon Diggs' production.
12. Pittsburgh Steelers
Post-draft rank: 14
With Ben Roethlisberger returning, the Steelers could be AFC dark horses. They quietly fielded a top-five defense one year ago.
13. Philadelphia Eagles
Post-draft rank: 13
Additions at receiver and in the secondary are reasons for optimism if you're an Eagles fan, but keep your fingers crossed that the injury bug finally leaves them alone.
14. New England Patriots
Post-draft rank: 23
If he's healthy and close to MVP form - and it's a huge "if" - Cam Newton can pave the Patriots a path to the Super Bowl. However, the opt-outs of Dont'a Hightower, Patrick Chung, and Marcus Cannon are massive.
15. Indianapolis Colts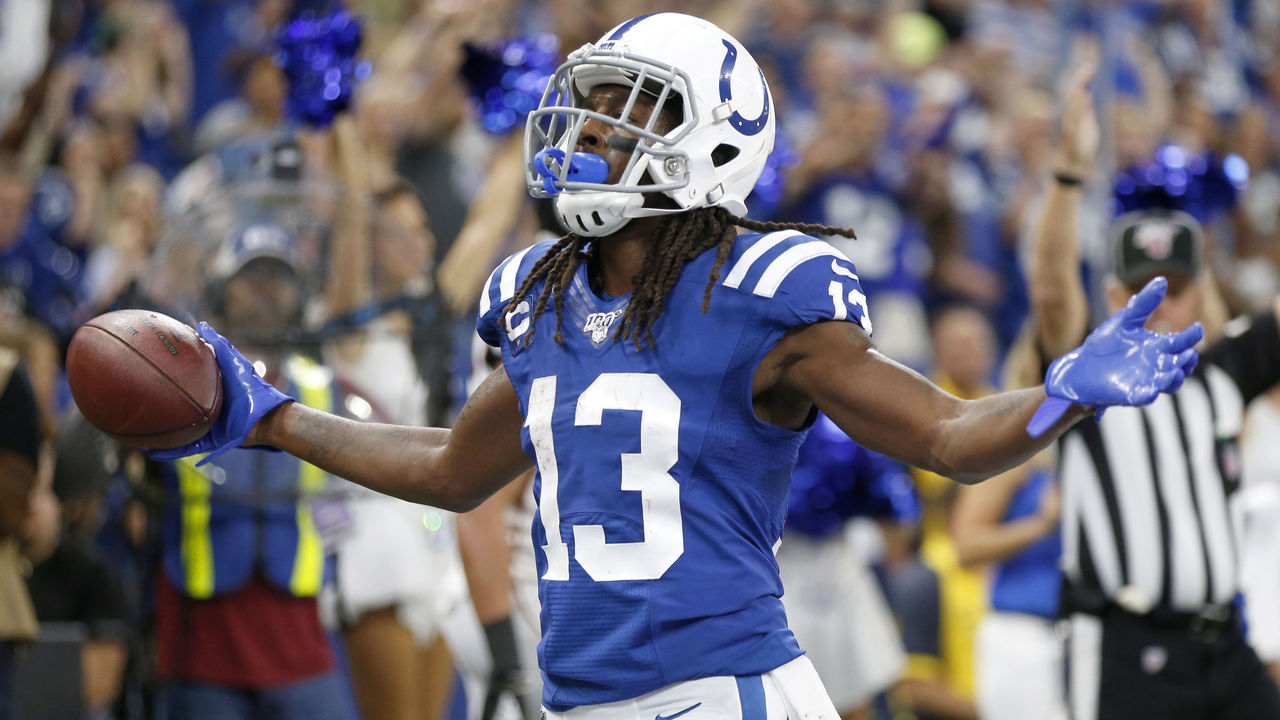 Post-draft rank: 15
The Colts are solid, but even they probably don't know what to expect from Philip Rivers, who's 38 and coming off a woeful year with the Chargers.
16. Houston Texans
Post-draft rank: 17
J.J. Watt is another year older and DeAndre Hopkins no longer resides in Houston, so Deshaun Watson may have his work cut out this year more than ever.
17. Arizona Cardinals
Post-draft rank: 12
The Cardinals look intriguing on paper, but that isn't where the games are played. They need to prove their worth on the gridiron to climb up the board.
18. Atlanta Falcons
Post-draft rank: 18
The Falcons ranked in the bottom half of the league in defense during three of the last four years and are extremely young at corner, which puts a ton of pressure on Matt Ryan and Co. to pick up the slack.
19. Los Angeles Rams
Post-draft rank: 20
The Rams' offensive line will be a challenge to overcome unless Jared Goff suddenly learns how to throw under pressure, but this team has enough star power to get at least seven wins.
20. Denver Broncos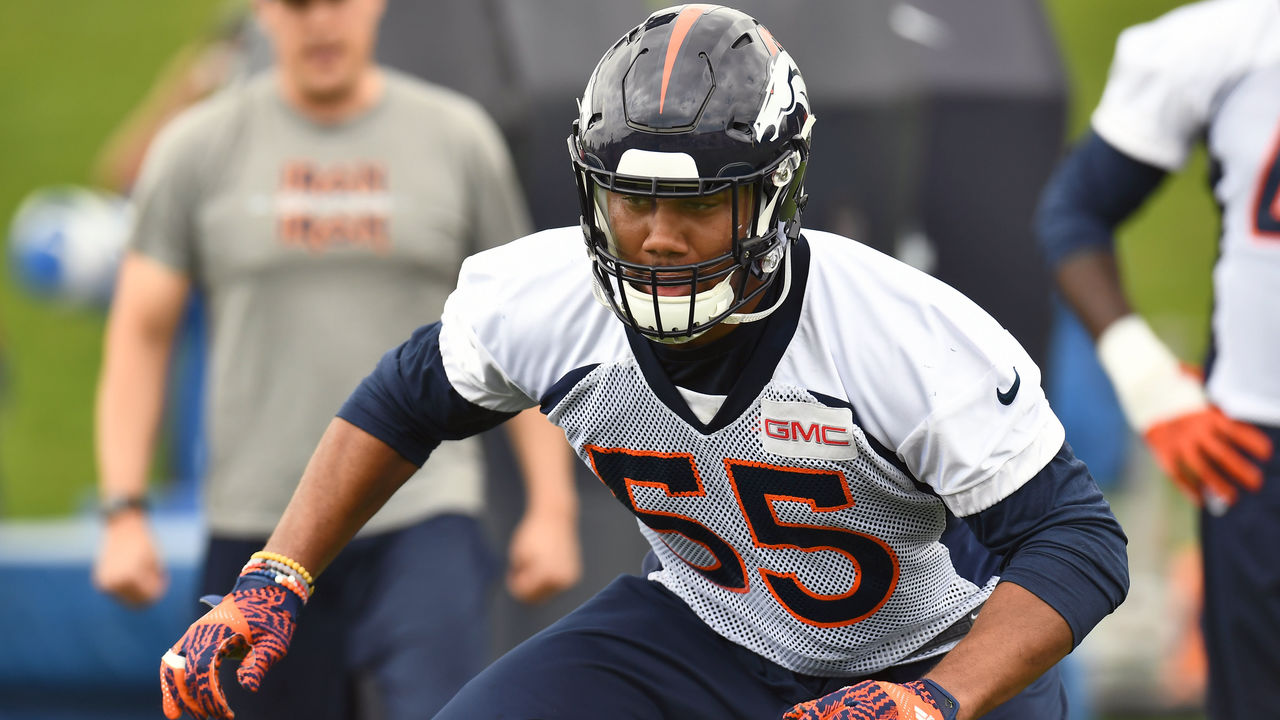 Post-draft rank: 16
The Broncos ooze young talent and are getting Bradley Chubb back from a torn ACL. They could be a pleasant surprise in Vic Fangio's second year at the helm, but they could just as easily face-plant if their rookies stall on the runway.
21. Cleveland Browns
Post-draft rank: 21
Cleveland is banking on a bounce-back year from Baker Mayfield, who will be working with his third head coach in as many seasons. The Browns still have a great cast of skill players around him, though.
22. Los Angeles Chargers
Post-draft rank: 22
It's hard to buy Chargers stock until we know what's happening with the quarterback situation.
23. Las Vegas Raiders
Post-draft rank: 19
The Raiders are in a tough division and face a daunting early-season schedule, which threatens to undo much of last season's apparent progress.
24. Detroit Lions
Post-draft rank: 26
It's put up or shut up time for Matt Patricia, who's out of excuses after two poor seasons in Detroit. This roster should have enough to contend for a playoff spot, but we said that last year and the Lions won three games.
25. Chicago Bears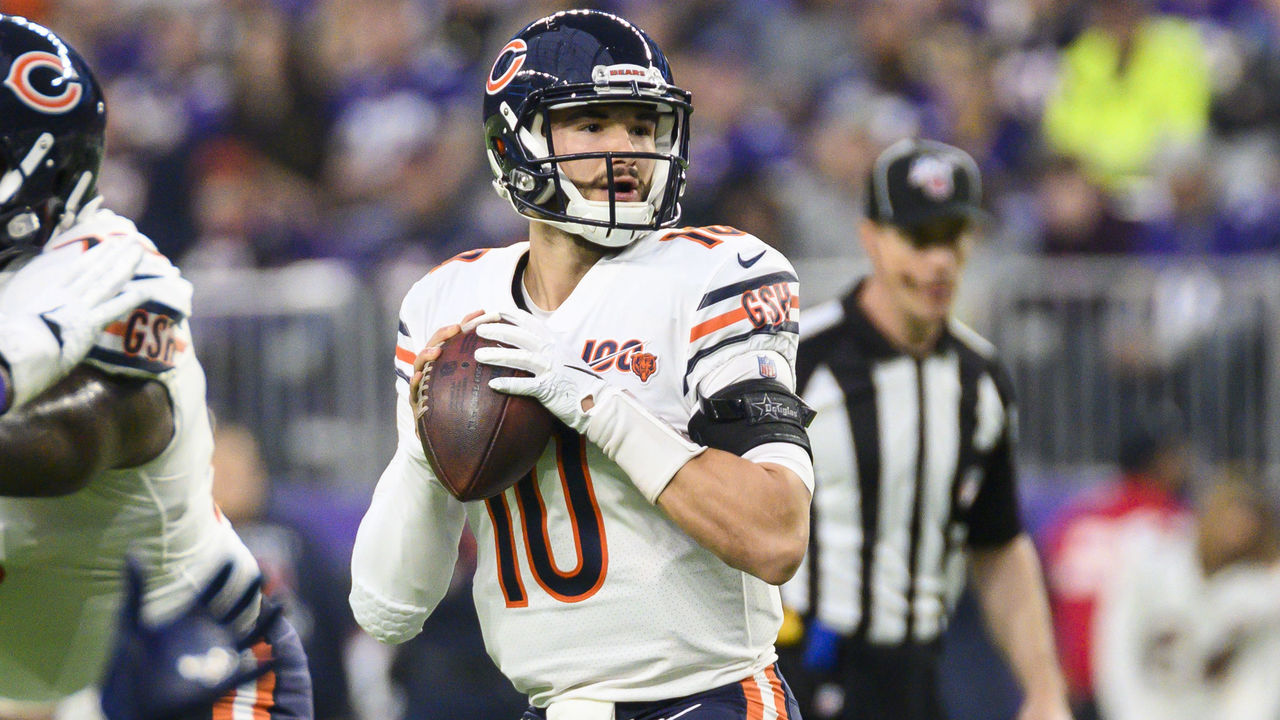 Post-draft rank: 24
You wouldn't trust a team led by Mitchell Trubisky or Nick Foles for a full season, so why on earth would we?
26. New York Giants
Post-draft rank: 28
The Giants could be good if everything breaks right, but no team in NFL history has ever had everything break right.
27. Miami Dolphins
Post-draft rank: 25
It will be an epic waste of time if the Dolphins enter the season with Ryan Fitzpatrick at quarterback over a healthy Tua Tagovailoa.
28. Cincinnati Bengals
Post-draft rank: 30
The Joe Burrow era is upon us, A.J. Green is healthy, and the Bengals may not be this low on the rankings for much longer.
29. Carolina Panthers
Post-draft rank: 27
The Panthers brought in Matt Rhule for the long run and are likely looking at a "culture year," which is code for "establishing good habits while losing a lot of games."
30. New York Jets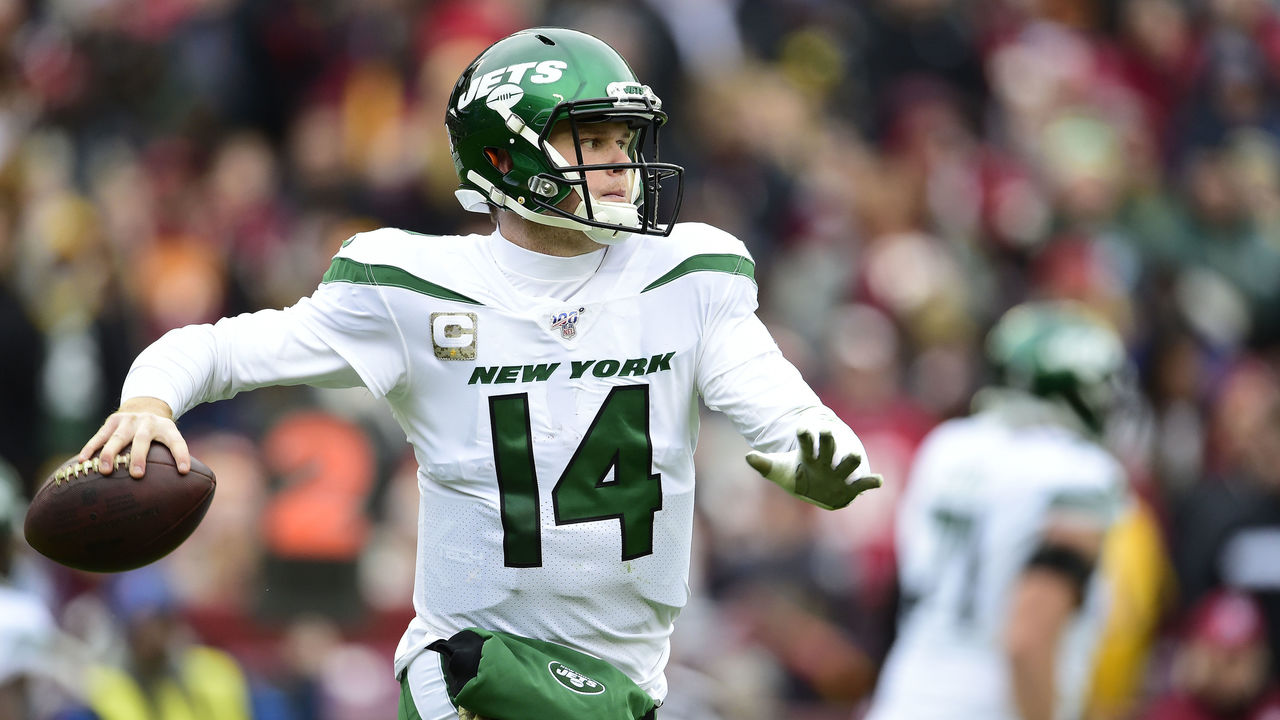 Post-draft rank: 29
Joe Douglas did well to get two first-rounders and then some for Jamal Adams, but trading his best player makes the Jets worse in 2020.
31. Jacksonville Jaguars
Post-draft rank: 32
At least Jacksonville isn't Washington ... seriously, though, this team lacks impact players.
32. Washington Football Team
Post-Draft Rank: 31
It's been a tumultuous summer in Washington, and it may not get much better in the fall considering the rebuild this franchise is going through, both on and off the field.