10 Madden player ratings EA Sports got wrong
Christian Petersen / Getty Images Sport / Getty
The latest edition of the popular Madden video game series is on the horizon, and EA Sports recently released the ratings for every player in the NFL.
Perhaps due to the lack of actual sports to discuss, fans and players around the league are seemingly even less happy with the ratings than usual.
Here are 10 players who were rated too generously or too harshly:
Rated too low
Kyler Murray - 77 overall (QB21)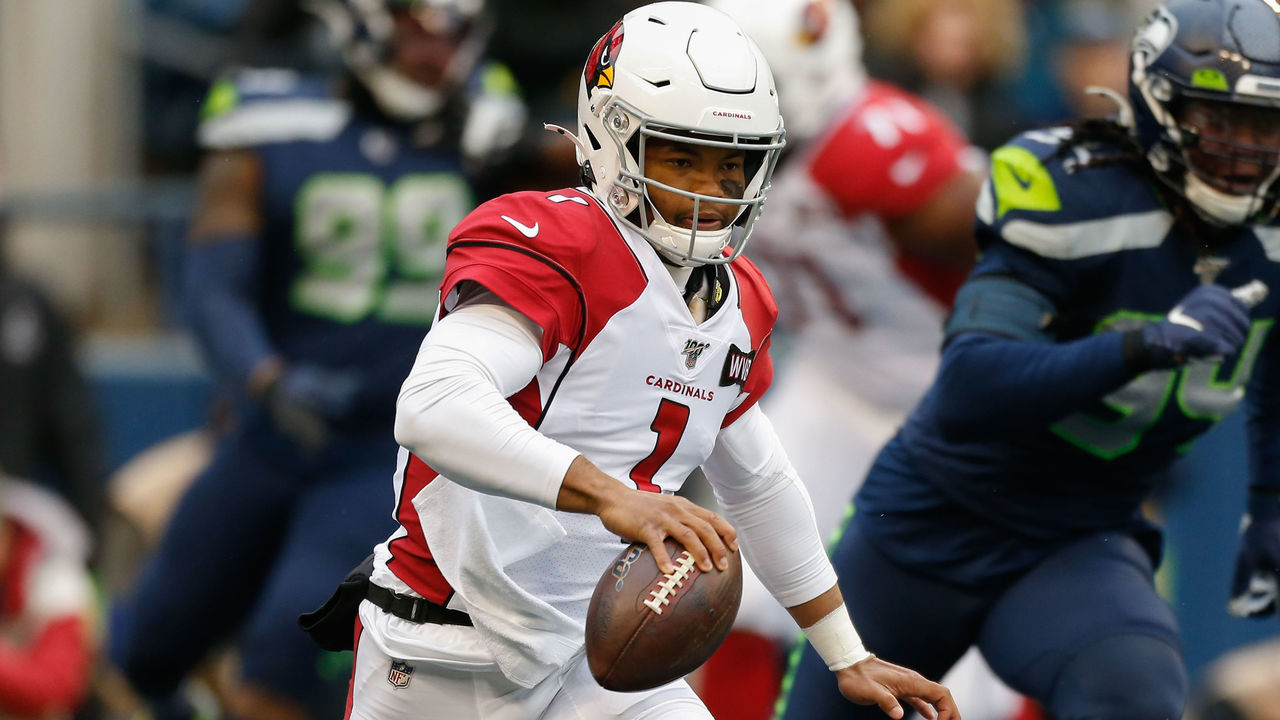 Quarterbacks were seemingly graded on one of the harshest curves. Just five landed in the 90s, and only another three were rated between 86 and 89 overall. This has created an overstuffed "middle class" of 13 starters rated between 77 and 84 overall, and Murray finds himself tied at the bottom of that group. The Arizona Cardinals quarterback's rating is so off he thought it was a joke. Murray - who finished 15th in QBR as a rookie and now has one of the NFL's best receivers at his disposal in DeAndre Hopkins - looks primed to be the next second-year quarterback sensation, and could quickly make his rating in the 70s look foolish.
T.J. Watt - 86 overall (OLB7)
The younger Watt brother has seemingly been a victim of Madden's insistence of separating pass-rushers into outside linebackers and defensive ends instead of simply evaluating them all under the EDGE label. Watt has racked up the fifth-most sacks (34.5) since entering the league in 2017, and last season, he was a Defensive Player of the Year candidate after producing 14.5 sacks and eight forced fumbles. Watt deserves to be closer to the likes of Cameron Jordan (96 overall) and Chandler Jones (95 overall) than he does Dee Ford and Justin Houston (both 85 overall).
DK Metcalf - 79 overall (WR54)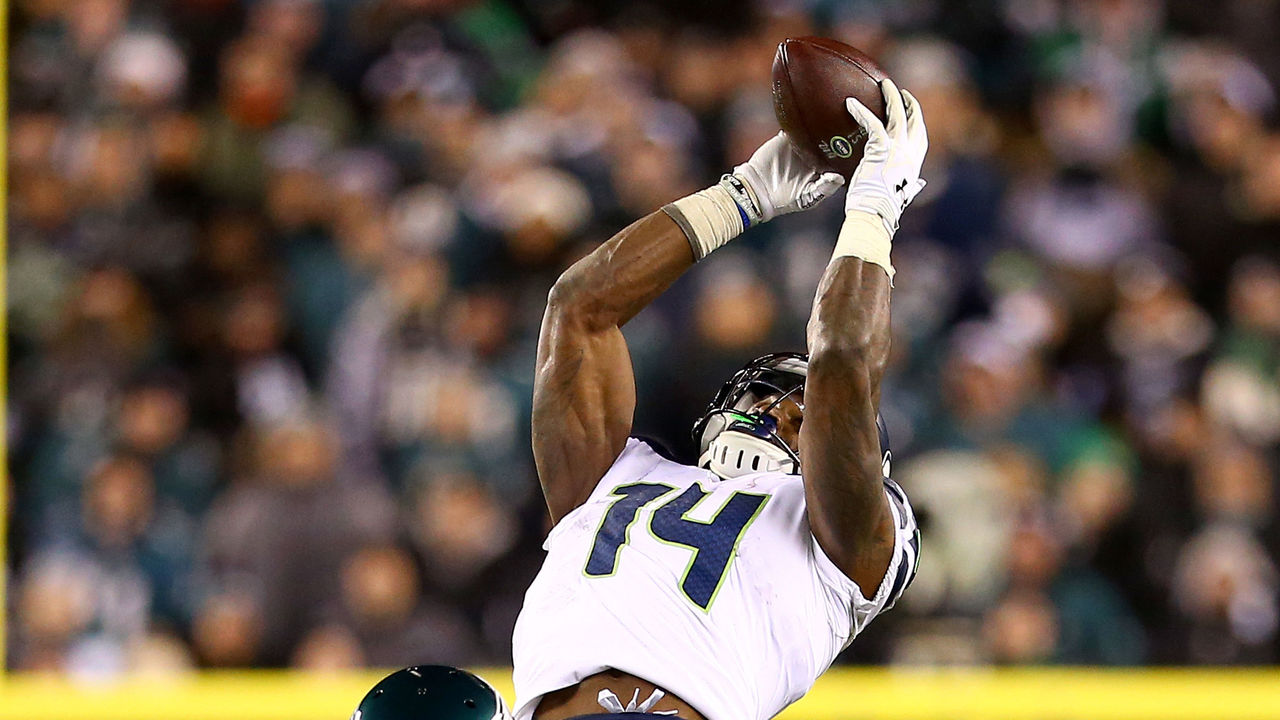 Another sophomore Madden apparently wants to see more from is Metcalf, who had 900 yards and seven touchdowns as a rookie and often made defenders look like children with his rare combination of speed, size, and strength. The Seattle Seahawks youngster's total receiving yards ranked 28th among wide receivers and his 15.5 yards per catch ranked 13th. So how can Metcalf be rated behind 53 other wideouts and tied with the likes of Dede Westbrook, Devin Funchess, and Mohamed Sanu? Moreover, Terry McLaurin - who had 19 more yards than Metcalf as a rookie - is rated 82 overall, while Marquise Brown - who produced 584 yards in his first year - earned an 80 rating.
Deshaun Watson - 86 overall (QB8)
If you asked a room of NFL fans who the three best quarterbacks under 25 are, we'd bet the vast majority would say Patrick Mahomes, Lamar Jackson, and Watson. In fact, a lot of people would likely have the same answer regardless of age. Mahomes and Jackson, of course, are MVP winners, and the Kansas City Chiefs star has a Super Bowl title. But while Watson doesn't yet have the accolades, he's proven himself to be an elite talent through three seasons. The Houston Texans quarterback finds himself lagging far behind Mahomes (99 overall) and Jackson (94 overall). It appears that nostalgia for the old guard remains powerful, as Watson also trails Drew Brees (93 overall), Tom Brady (90 overall), Aaron Rodgers (89 overall), and Matt Ryan (87 overall).
Darius Leonard - 85 overall (OLB8)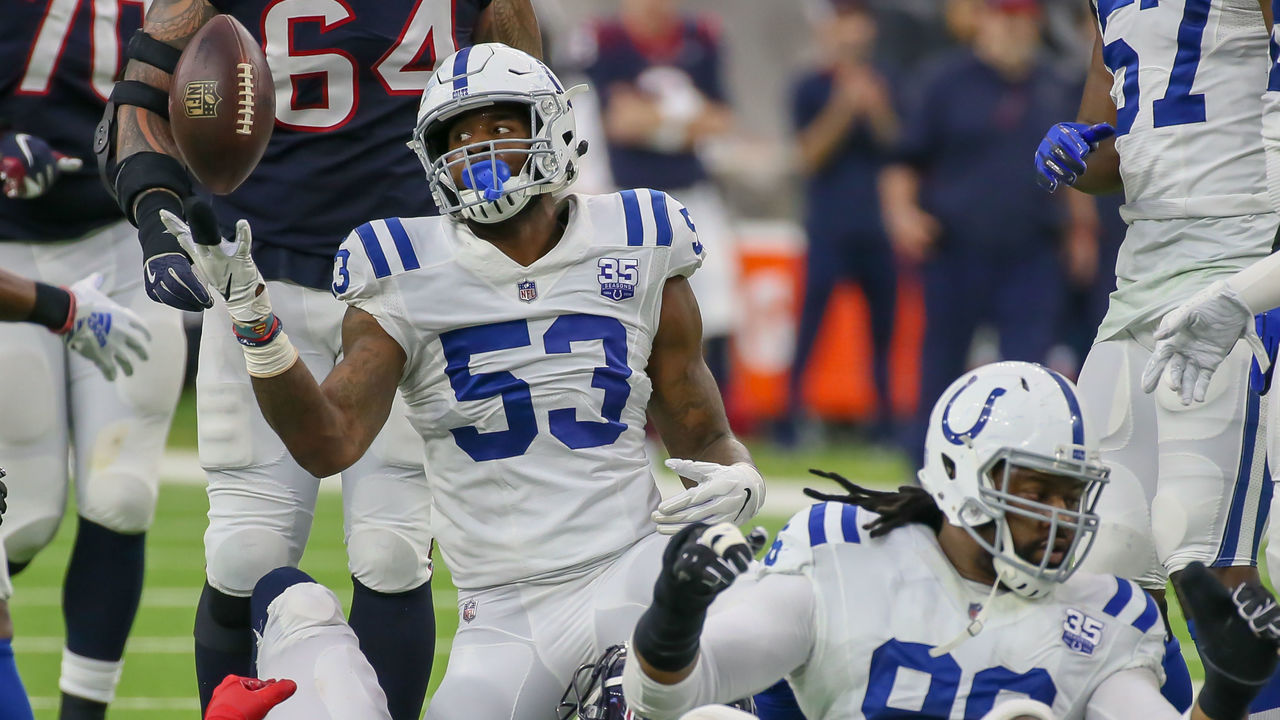 In 2018, Leonard didn't make the Pro Bowl despite winning Defensive Rookie of the Year and leading the NFL in tackles. This was in large part because the NFL didn't distinguish between off-ball outside linebackers and pass-rushing outside linebackers, meaning Leonard had to compete for votes with edge rushers. A similar issue happens with Madden ratings. Despite having a similar role as top-rated middle linebackers Bobby Wagner (98 overall) and Lavonte David (90 overall), the Indianapolis Colts standout is instead in a positional group led by Khalil Mack (97 overall) and Von Miller (97 overall). While not yet on the level of Wagner, Leonard earned All-Pro honors in each of his first two seasons and is more than just a tackling machine, having racked up seven interceptions and 12 sacks in his short career.
Rated too high
J.J. Watt - 98 overall (DE2)
It appears Madden gave Watt the equivalent of a lifetime achievement award with his 98 overall rating, which tied him with five other players for the second-highest mark. When the Houston Texans star is healthy, few can match his impact on the defensive side of the ball. But Watt has only played in 16 games once over the last four seasons. In fairness, he was almost as good in 2018 as he was during his three Defensive Player of the Year campaigns, but at 31 years old, Watt's best days are certainly behind him. He's easily closer to the pack than he is to Aaron Donald (99 overall), and certainly not deserving of being 12 points higher than his younger brother, T.J., who is on the cusp of his prime.
Christian McCaffrey - 99 overall (RB1)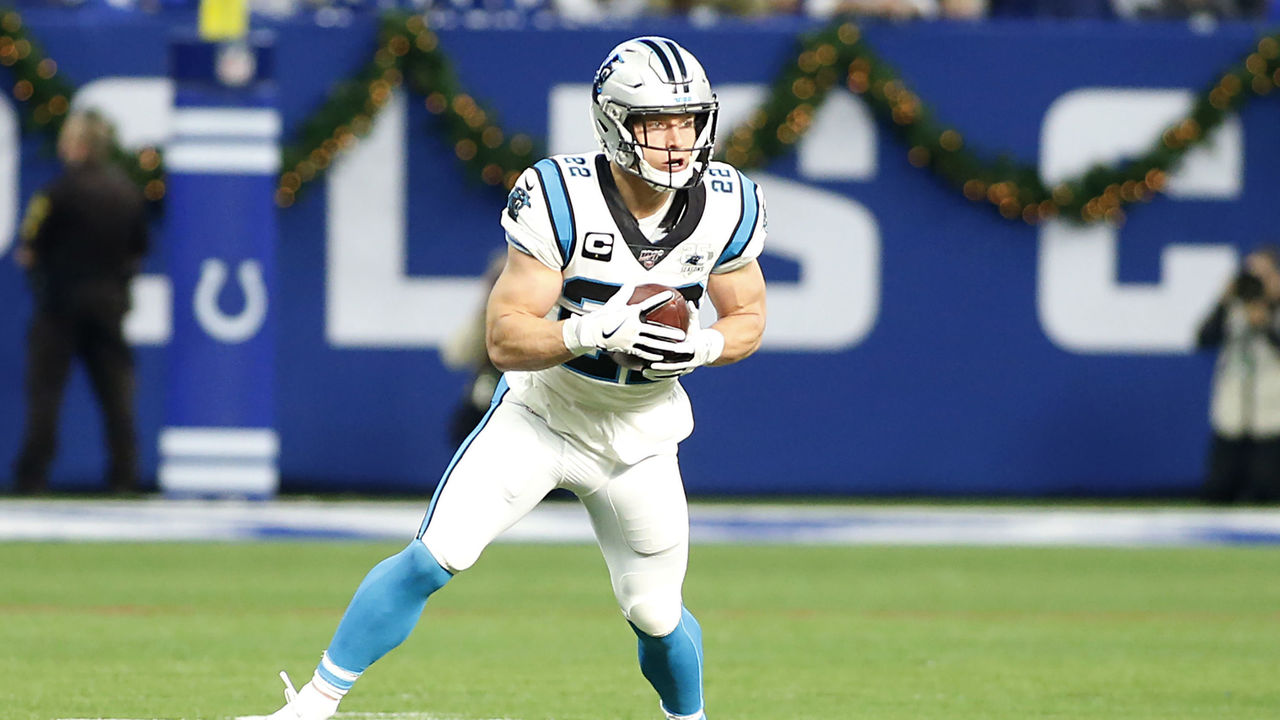 McCaffrey is coming off an outstanding campaign in which he became just the third player in NFL history to produce 1,000 rushing yards and 1,000 receiving yards. He absolutely deserves his place among the highest-rated players. Our issue with McCaffrey being part of the five-man 99 rating club is mostly due to the large gap it creates between the Carolina Panthers star and other elite running backs. Derrick Henry (93 overall) is the closest to McCaffrey, and only five other backs - Ezekiel Elliott (92 overall), Nick Chubb (92 overall), Saquon Barkley (91 overall), Dalvin Cook (91 overall), and Aaron Jones (90 overall) - were rated 90 or above. McCaffrey has a strong case to be the best running back in the league, but it's far more of an argument than Madden's ratings suggest.
Amari Cooper - 93 overall (WR6)
With so much talent at receiver around the league, 20 wideouts could arguably claim to be in the top 10. While Cooper is certainly one of them, the Dallas Cowboys star - who has never exceeded 1,200 yards or 85 catches - doesn't deserve to be rated above more productive receivers like Mike Evans (92 overall) and Chris Godwin (88 overakll). While many believe Odell Beckham Jr. (91 overall) is no longer at his best, he and Cooper still had around the same production in 2019. It seems like Cooper may have gotten a boost for the star on the side of his helmet.
Rob Gronkowski - 95 overall (TE3)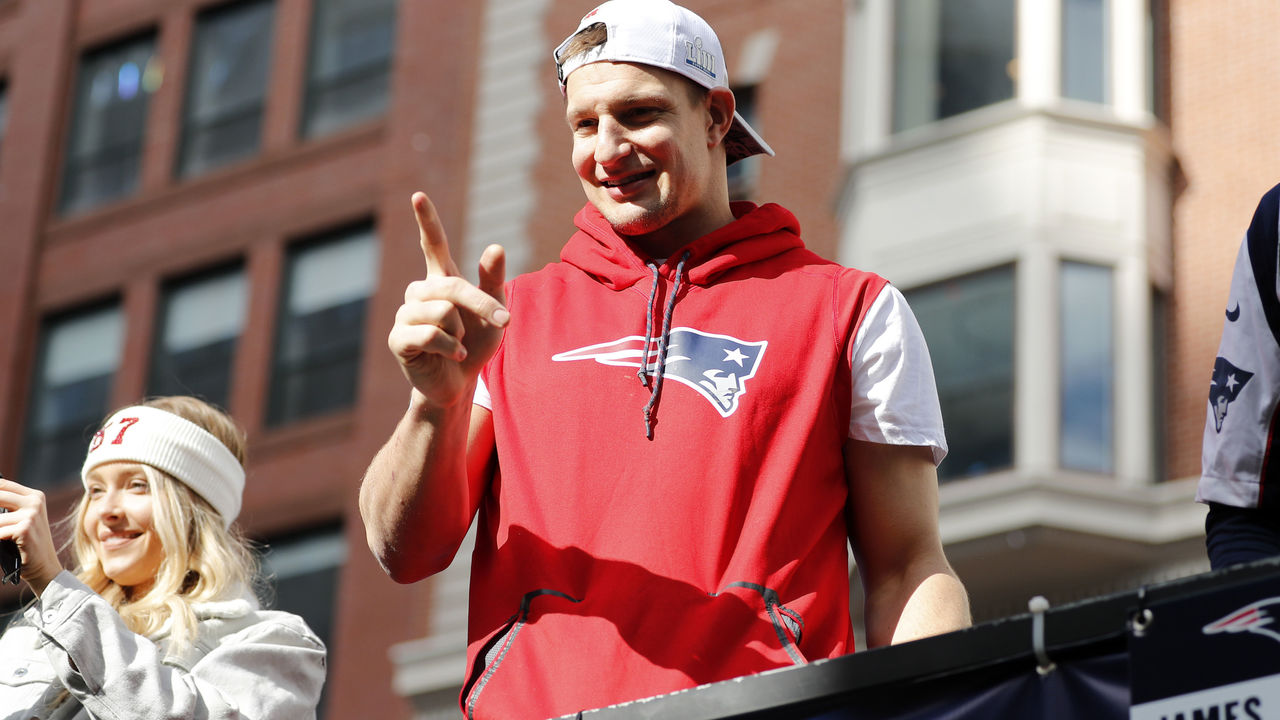 Gronkowski is a future Hall of Famer and widely acknowledged as one of the greatest tight ends of all time, if not the greatest. But Gronkowski - who retired for the 2019 campaign after years of injury struggles before returning to join Tom Brady with the Tampa Bay Buccaneers - hasn't been that guy for a few seasons. While it might be fair to argue he deserves to be the third tight end behind George Kittle (98 overall) and Travis Kelce (97 overall) based on talent alone, Gronkowski definitely isn't deserving of his overall rating, as well as a place among the 25 highest-rated players.
Kyle Van Noy - 86 overall (OLB6)
Van Noy is a solid linebacker who thrived with the Patriots under defensive genius Bill Belichick. The Miami Dolphins rewarded the veteran by inking him to a four-year, $51-million deal this past free agency. But it seems like his recent windfall, as well as being part of a recent Super Bowl-winning defense, has inflated Van Noy's reputation beyond his talent level. In 2019, Van Noy had a career-high 6.5 sacks but only produced 56 total tackles with zero interceptions. Marshon Lattimore, T.J. Watt, Deion Jones, Denzel Ward, and Arik Armstead are among the defensive players who were rated the same as Van Noy but deserved to be higher.
Comments
✕
10 Madden player ratings EA Sports got wrong
  Got something to say? Leave a comment below!