5 college football documentaries we'd love to see
Ronald Martinez / Getty Images
With ESPN's "The Last Dance" whetting the appetite of folks desperate for any sort of sports content, theScore editors joined together to look back at some of the most captivating narratives that might deserve similar treatment earned by Michael Jordan and the Chicago Bulls dynasty.
Today, we're looking at five college football documentaries we'd love to see:
'Johnny Football'
Johnny Manziel's ascent from relative unknown to Heisman Trophy winner was fast, fun, and phenomenal. However, the ensuing spotlight and pressure seemed to engulf him. After two roller-coaster seasons as Texas A&M's starting quarterback, Manziel lasted just two seasons in the NFL.
There are few subjects whose careers would be as fascinating to document as Manziel's, both for the way he was able to captivate college football fans on the field and the troubles that ultimately denied him a chance to stick in professional football. The documentary would go back to Manziel's upbringing in Texas and his emergence as a high school superstar. It would take us through his Heisman Trophy-winning redshirt freshman season and the remarkable performances against Alabama and Oklahoma.
It would also document Manziel's struggles off the field and the difficulties of dealing with stardom at a young age, which was discussed in Wright Thompson's story from 2013.
'Gator Chomp'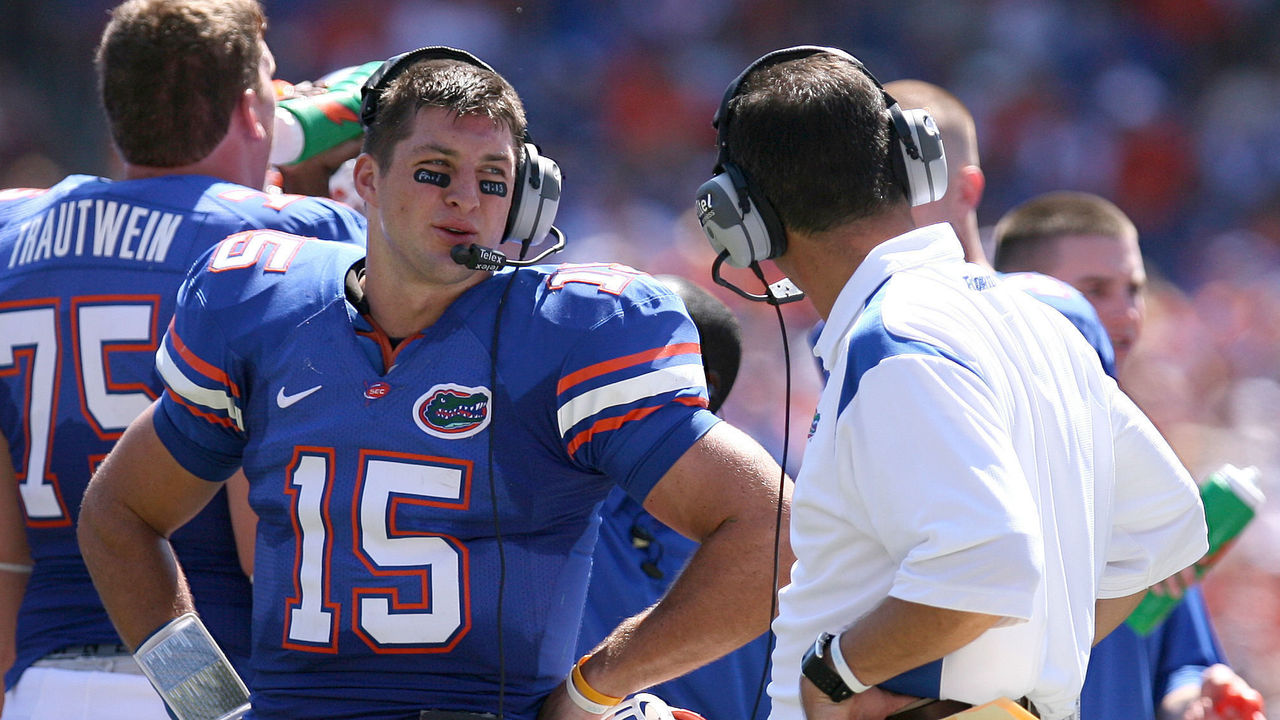 The University of Florida's run from 2008-10 was full of talent and tumult. Consider some of the names of the players on the Gators' 2008 national championship roster. On offense: Tim Tebow, Aaron Hernandez, Percy Harvin, Riley Cooper, and Mike and Maurkice Pouncey. On defense: Joe Haden, Brandon Spikes, Carlos Dunlap, and Janoris Jenkins.
A wide-ranging documentary that delves into the personalities and careers of some of the Gators' key parts would be a must-watch. So, too, would be the stories of the 2008 national championship season. Florida lost its fourth game of the season that year to Ole Miss, prompting Tebow's now-iconic postgame speech. The Gators won their final 10 games, including the national championship over Oklahoma, by double digits.
The Gators were favorites to repeat in 2009, too, starting 12-0 before losing to eventual national champion Alabama in the SEC Championship game. Three weeks after that game, head coach Urban Meyer shockingly stepped down due to health reasons - only to return in March 2010. Without Tebow, Meyer's final season at Florida was rocky. The Gators lost five games.
Few teams could match the personalities that this era of Florida football contained, and there would be no shortage of storylines to follow.
'The Greatest Season Ever'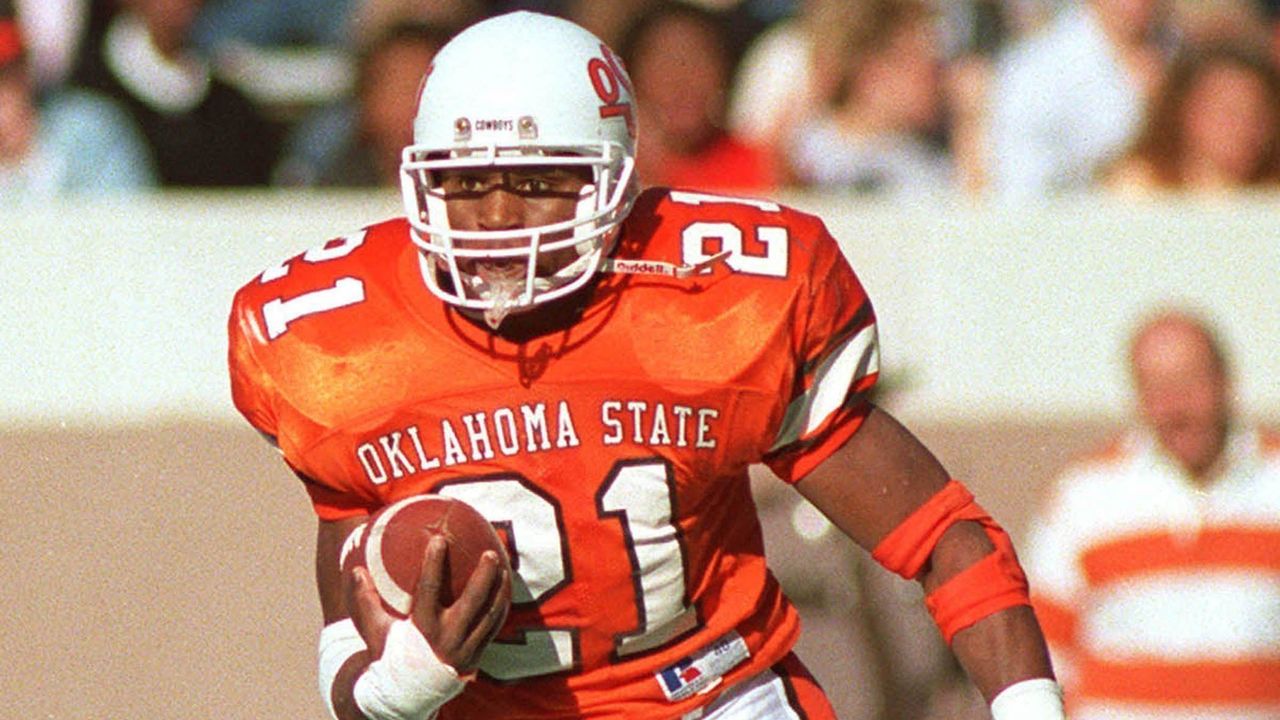 His former coach, Pat Jones, likes to say Barry Sanders ran to the Heisman Trophy in 1988 on a diet of "Fritos and Little Debbies." His teammates used to catch him napping in the locker room. He accepted the Heisman while on the other side of the world, preparing to play a football game in Tokyo.
When it comes to debating the greatest individual season in college football history, it's hard not to go with Sanders' 1988 campaign at Oklahoma State. He rushed for 2,850 yards in 12 games, racing past 300 yards four times.
His entire story is worth retelling in documentary form. A lightly recruited, 5-foot-8 running back from Wichita, Kansas, Sanders ended up at Oklahoma State in part because the Cowboys coaches attempted to keep his highlight film to shield it from other schools. Sanders backed up Thurman Thomas when he first got to campus, excelling as a return man, before taking the reins in 1988.
'Lane and Coach O'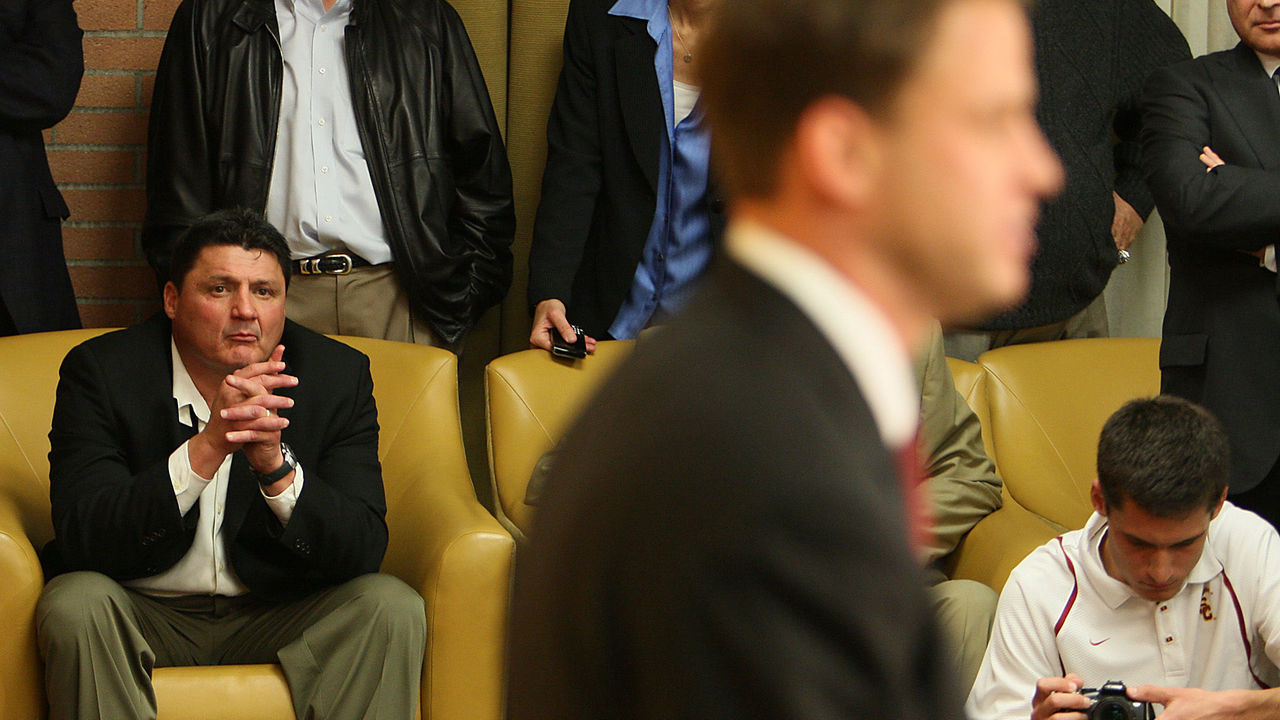 The 2013 USC football team was as consequential a four-loss team as there has been in recent memory. The decisions the university's administration made for its head coach position had wide-ranging effects on the college football landscape.
Without that Trojans team, LSU might not have won the College Football Playoff in 2019.
The documentary would tell the intertwined stories of Lane Kiffin, Ed Orgeron, and the 10-4 Trojans. Kiffin began the season as USC's coach, but following a 62-41 loss at Arizona State that dropped the Trojans to 3-2, he was summarily fired in the early morning hours of Sept. 29 at Los Angeles International Airport. Orgeron, who had been Kiffin's defensive line coach, was installed as interim coach.
Orgeron reenergized USC, leading it to a 6-2 record to finish the regular season. But after a failed stint as head coach at Ole Miss in the previous decade, it didn't matter. USC went outside the program to hire Steve Sarkisian away from Washington. Orgeron moved on.
Since that season, both Kiffin and Orgeron have experienced career renaissances. After head coaching stops with the Oakland Raiders, Tennessee, and USC, Kiffin took a step back, working under Nick Saban as Alabama's offensive coordinator from 2014-16. He turned that into another chance as a head coach at Florida Atlantic. Now, he's entering his first year at Ole Miss.
Orgeron's brief run of success at USC might have helped give LSU the confidence he could do the job full time. Three years after his interim stint at USC, he became LSU's interim head coach in 2016 when Les Miles was fired. Once again, he led a team to a 6-2 record. This time, the interim tag was taken off.
The rest is history: Orgeron became one of the more beloved coaches in college football, made smart hires, and guided LSU to an undefeated, national championship season.
'The 10-Year War'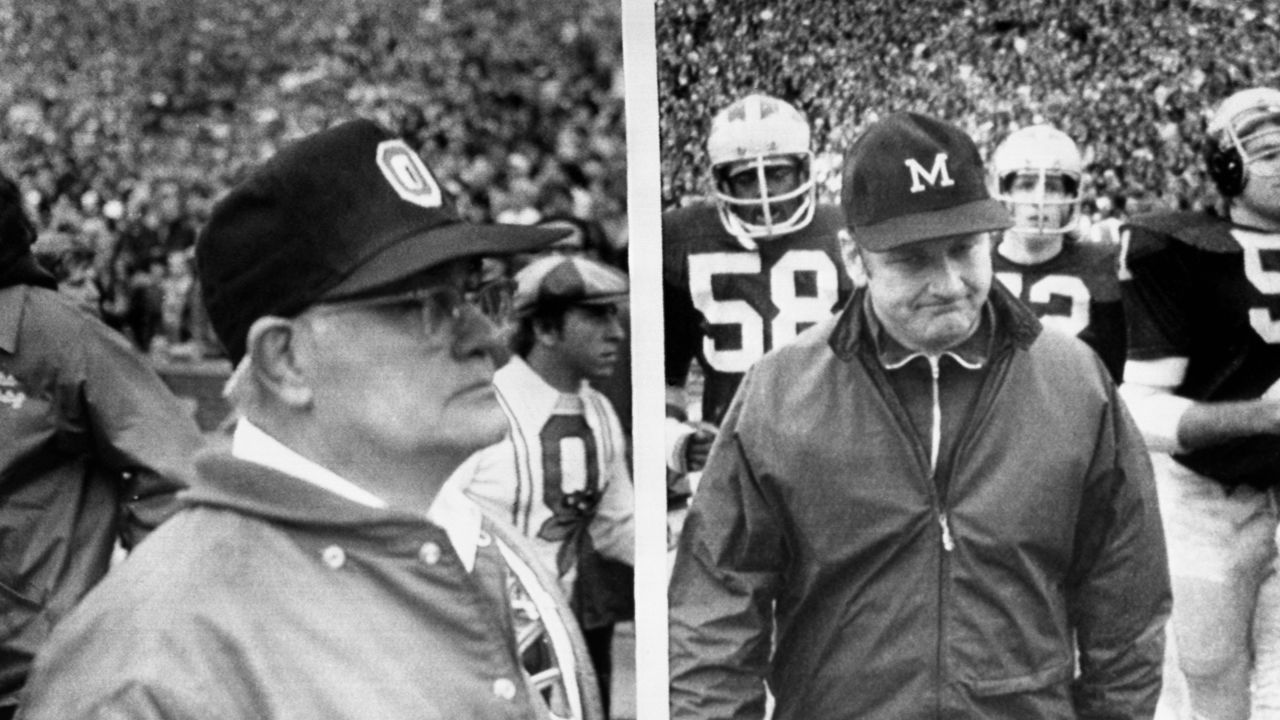 The Ohio State-Michigan rivalry has been, well, lopsided in recent years. The Buckeyes have won the last eight meetings between the two teams and 15 of the last 16.
A purposeful documentary on the height of the rivalry, then, would be worth watching. One that looks into "The 10-Year War," the nickname for the OSU-Michigan games from 1969-78 that featured Woody Hayes and Bo Schembechler as opposing head coaches. Nearly every season for a decade, the Buckeyes and Wolverines met with championship aspirations. In seven of the 10 meetings, both schools were ranked in the top 10. Michigan won five games, Ohio State won four. The 1973 meeting ended in a 10-10 tie, prompting a vote by the Big Ten athletic directors to decide which team would go to the Rose Bowl. By a 6-4 vote, the athletic directors chose Ohio State.
The story of the rivalry could be told through the two head coaches who led those teams. The documentary would tackle the highs and lows - including the stunning end to Hayes' Ohio State tenure when he punched a Clemson player in the 1978 Gator Bowl.
Comments
✕
5 college football documentaries we'd love to see
  Got something to say? Leave a comment below!