With sports on pause, theScore is redrafting 2015 across the Big Four. Check out redrafts on MLB, NBA, and the NHL as we approach the five-year draft anniversaries.
The 2015 NFL Draft should serve as a cautionary tale for the general managers who are about to partake in the 2020 edition.
Back then, there appeared to be only two logical options for the Tampa Bay Buccaneers at No. 1 overall - Heisman Trophy-winning quarterbacks Jameis Winston and Marcus Mariota. But half a decade later, both players will be suiting up for new teams.
With the benefit of hindsight, we'll give Tampa Bay a new first overall selection and then redraft the entire 2015 opening round.
1. Tampa Bay Buccaneers
Original pick: Jameis Winston
New pick: Danielle Hunter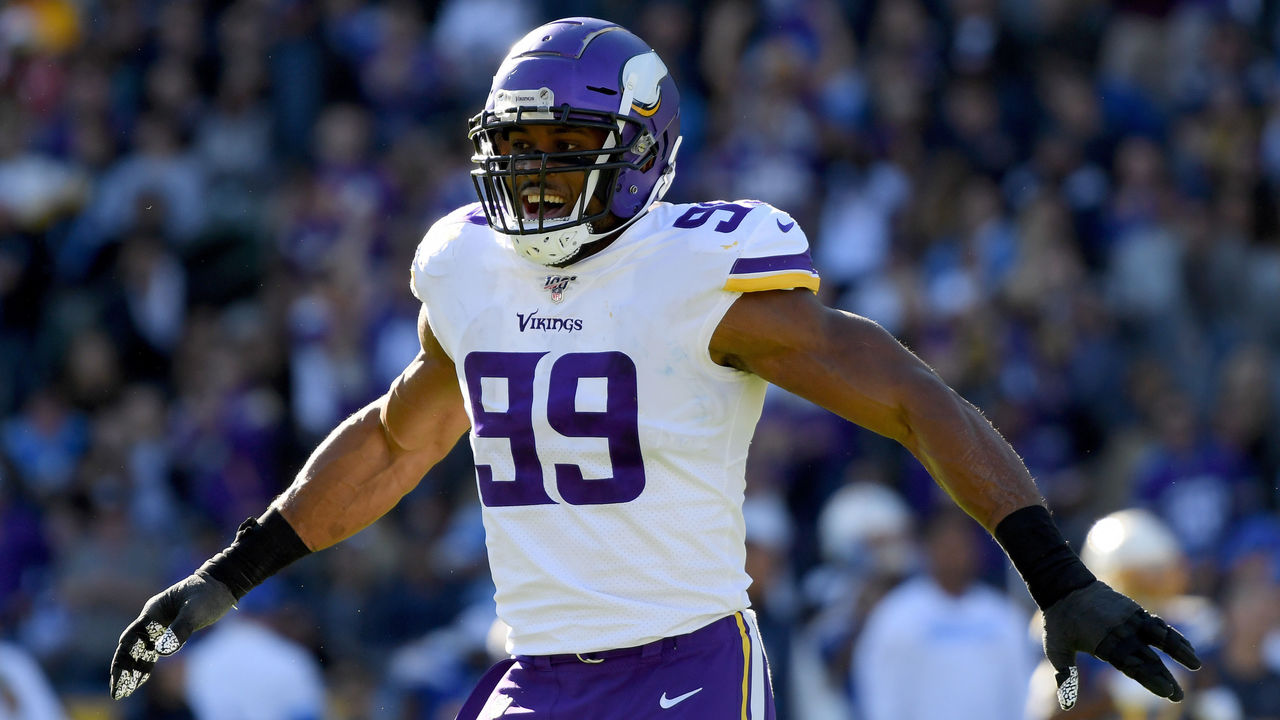 Desperately in need of a franchise quarterback, Tampa Bay picked Winston over Mariota. But if they could do it again, the Bucs likely wouldn't select the Florida State product. Although Winston set numerous franchise passing records during his five-year stint, he also went 28-42 and failed to lead the Bucs to the playoffs. As of now, Hunter - a two-time Pro Bowler and a third-round pick by the Minnesota Vikings - appears to be the best player from this draft.
2. Tennessee Titans
Original pick: Marcus Mariota
New pick: Frank Clark
The Titans accomplished more as a team with Mariota than the Bucs did with Winston - reaching the divisional round in 2017 - but their original selection proved dispensable by 2019. In this redraft, Tennessee selects Clark and his 43 career sacks (8.5 per season).
3. Jacksonville Jaguars
Original pick: Dante Fowler
New pick: Marcus Peters
The Jaguars let Fowler go by Year 4, only for him to record 11.5 sacks with the Rams in his fifth season. Peters has been up and down, but he was named Defensive Rookie of the Year, has made three Pro Bowls, and is a two-time All-Pro who provides elite playmaking ability.
4. Oakland Raiders
Original pick: Amari Cooper
New pick: Amari Cooper
The Raiders got it right with Cooper. The question is whether they'd let him go for a first-round pick all over again or find a way to replicate the success he's enjoyed in Dallas.
5. Washington Redskins
Original pick: Brandon Scherff
New pick: Brandon Scherff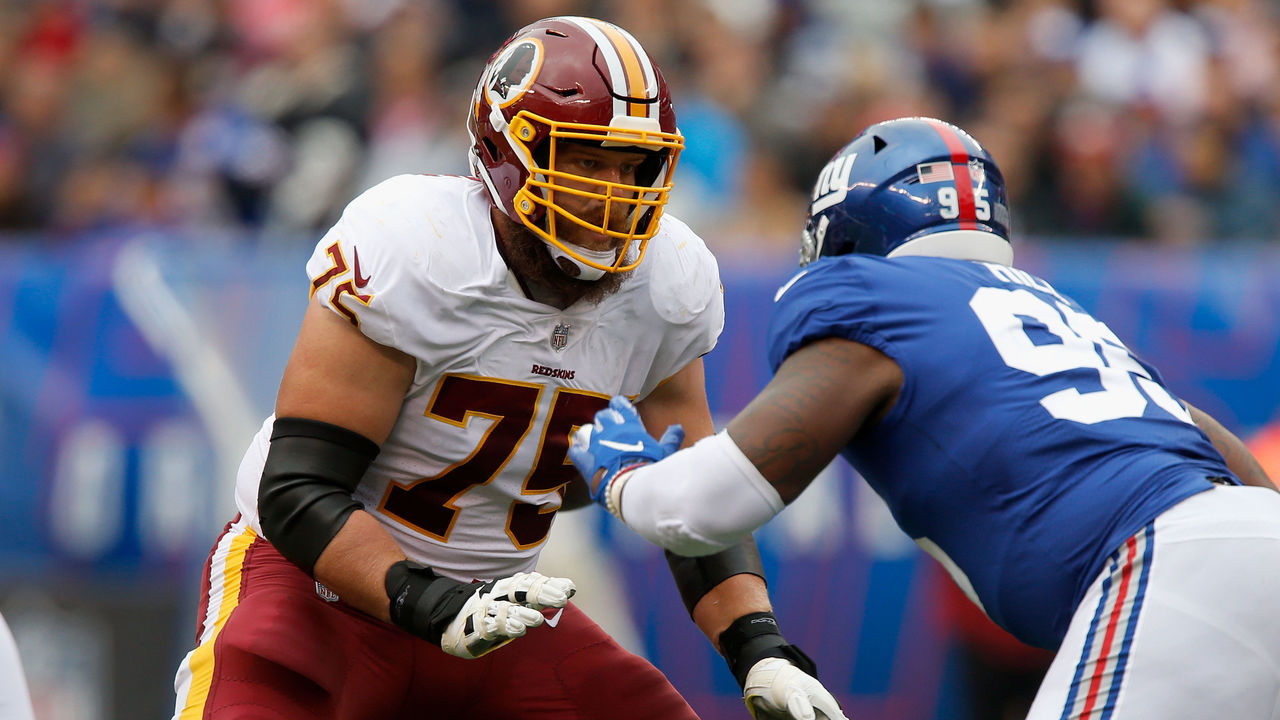 The Redskins aren't prepared to let Scherff get away in 2019, and they won't in this redraft either. Once again, Washington happily selects a guard who's made three Pro Bowls in his first five seasons.
6. New York Jets
Original pick: Leonard Williams
New pick: Za'Darius Smith
With Williams in the fold, the Jets struggled at getting to quarterbacks, consistently ranking in the bottom third of the league in sacks. Williams produced 17 of those sacks across five seasons with the team, while Smith almost doubled him by recording 32 after being drafted in the fourth round.
7. Chicago Bears
Original pick: Kevin White
New pick: Stefon Diggs
White's cursed career featured three season-ending injuries, 285 total yards, and zero touchdowns. The wide receiver to pick (after Cooper) was Diggs, a fifth-round selection by the Vikings.
8. Atlanta Falcons
Original pick: Vic Beasley
New pick: Grady Jarrett
The Falcons got it right with Jarrett, but they waited until the first pick of the fifth round to draft him. Given a chance to do it again, they'd use the eighth overall selection on the defensive tackle and wait on Beasley.
9. New York Giants
Original pick: Ereck Flowers
New pick: Trent Brown
How different might the Giants' fortunes have been had they chosen Trent Brown instead of Flowers? Flowers took 28 penalties and allowed 18 sacks during his stint in New York; Brown is a Super Bowl champion and was a 2019 Pro Bowler.
10. St. Louis Rams
Original pick: Todd Gurley
New pick: Todd Gurley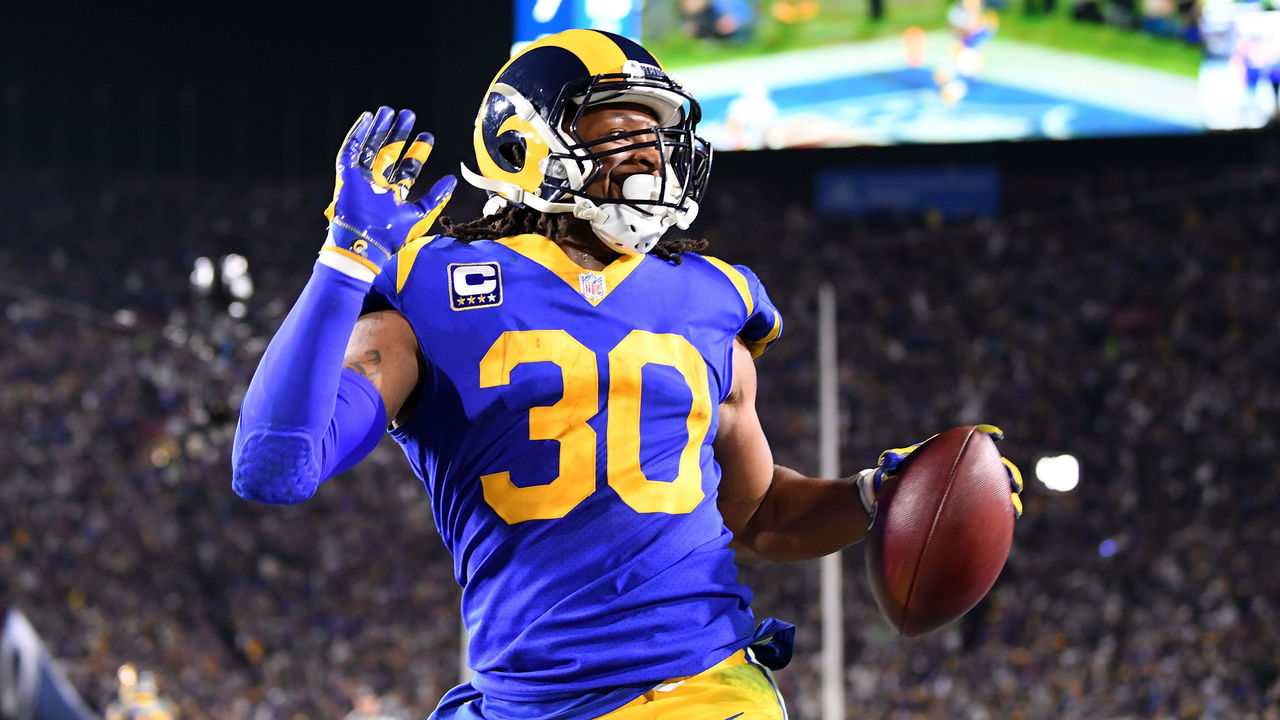 If you ask Rams fan whether Gurley's 2017 and 2018 seasons were worth a top-10 pick in 2015, the majority of them would surely vote yes. In those two seasons alone, Gurley accounted for 40 touchdowns and helped propel L.A. to a Super Bowl. The Rams knew the risks when they drafted a running back with a problem knee, and they'd do it again.
11. Minnesota Vikings
Original pick: Trae Waynes
New pick: Byron Jones
The Vikings tabbed Waynes as the best corner in the draft and proved to be very wrong. With a do-over and Peters already off the board, Minnesota selects Jones, who just signed a massive $82-million contract with the Dolphins.
12. Cleveland Browns
Original pick: Danny Shelton
New pick: Eric Kendricks
The Browns originally went with an interior defensive lineman here, but the selection of Kendricks would have netted the team an All-Pro inside linebacker.
13. New Orleans Saints
Original pick: Andrus Peat
New pick: Bud Dupree
Peat was a strong pick, as he's developed into a two-time Pro Bowler. But we think the Saints would opt for an athletic outside linebacker who's recorded 31.5 sacks in his first five years.
14. Miami Dolphins
Original pick: DeVante Parker
New pick: Tyler Lockett
During 2019, Parker finally blossomed into the No. 1 receiver he was drafted to be, going off for 1,202 yards and nine TDs. Miami showed plenty of patience while waiting for that payoff, but if given the chance, they'd likely trade the lone season of brilliance for Lockett's steady production.
15. San Diego Chargers
Original pick: Melvin Gordon
New pick: Andrus Peat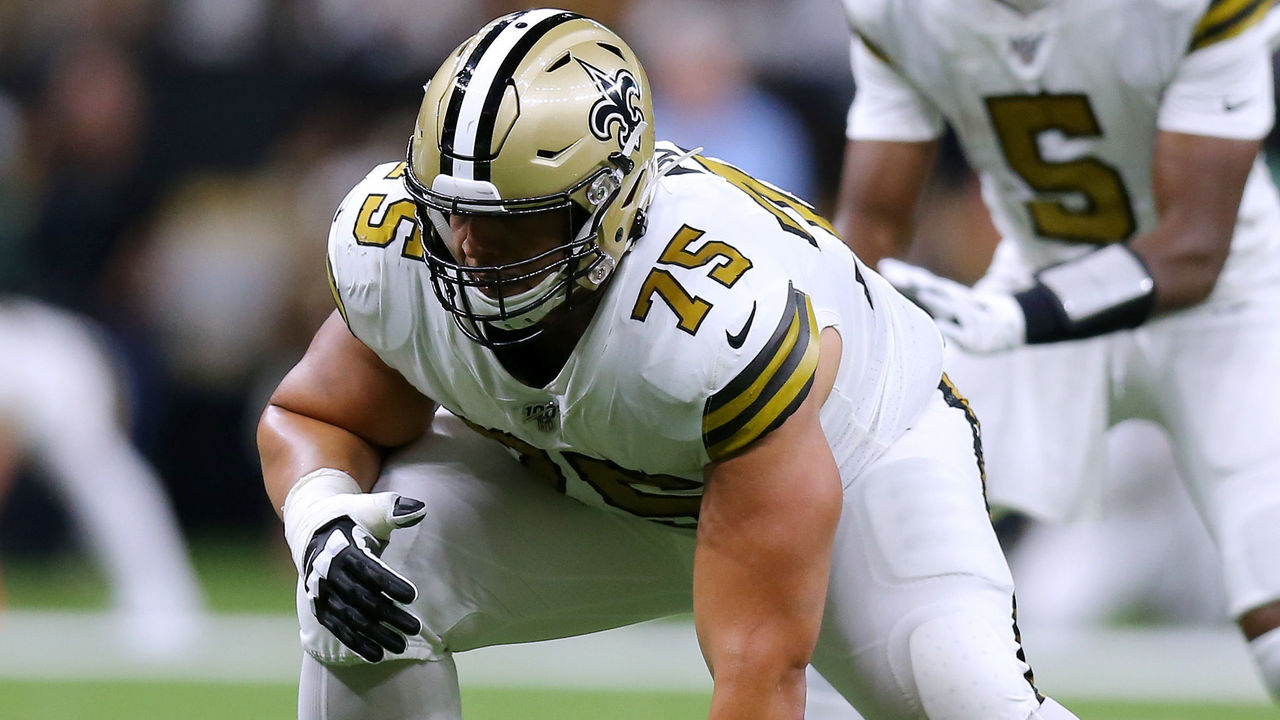 The Chargers could have solved their offensive line problems with the selection of Peat. In that scenario, maybe Philip Rivers doesn't take 40 sacks in 2015 and 30-plus in each of 2016, '18, and '19.
16. Houston Texans
Original pick: Kevin Johnson
New pick: Melvin Gordon
In 2015, Gordon went one pick before Houston's selection. Had he still been available, perhaps the Texans wouldn't have traded for running backs Duke Johnson, Carlos Hyde, and now David Johnson. In that case, the franchise might also still employ DeAndre Hopkins.
17. San Francisco 49ers
Original pick: Arik Armstead
New pick: Arik Armstead
As the first building block of a defensive line that led San Francisco to the Super Bowl last season, Armstead thrived once he was surrounded by Nick Bosa, Dee Ford, and DeForest Buckner.
18. Kansas City Chiefs
Original pick: Marcus Peters
New pick: Landon Collins
The Chiefs nailed this pick the first time around by selecting Peters. He went much higher in this redraft, but Kansas City can still address its safety issue with Collins.
19. Cleveland Browns
Original pick: Cameron Erving
New pick: Trey Flowers
On the Patriots, Flowers was a two-time Super Bowl champ by the age of 25. He likely wouldn't have enjoyed the same level of success with the Browns, but there's no question he should have been picked before the fourth round.
20. Philadelphia Eagles
Original pick: Nelson Agholor
New pick: DeVante Parker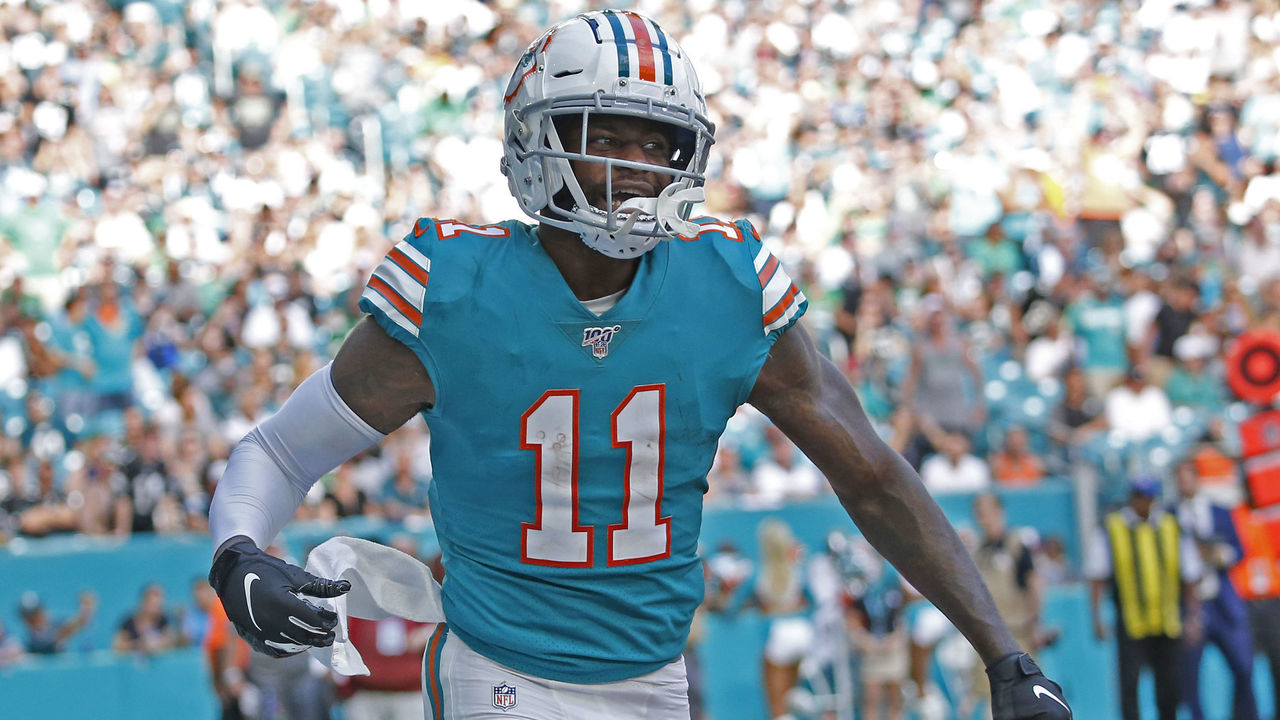 The Eagles badly needed a receiver like Parker rather than Agholor in 2019. While Agholor was being chastised by local heroes for dropping passes, Parker ranked among the league leaders in touchdown catches.
21. Cincinnati Bengals
Original pick: Cedric Ogbuehi
New pick: Leonard Williams
Williams has proven to be a productive defensive lineman, particularly when playing in the interior, where he'd be paired with Geno Atkins on the Bengals.
22. Pittsburgh Steelers
Original pick: Bud Dupree
New pick: Preston Smith
The Steelers lost Dupree earlier in this exercise, but Smith is a suitable replacement. In fact, following his 12-sack year with the Packers in 2019, Smith has recorded more career QB takedowns (36.5) than Dupree has (31.5).
23. Denver Broncos
Original pick: Shane Ray
New pick: Dante Fowler
Ray was drafted to be Von Miller's sidekick, but the pick didn't work out. Fowler didn't pan out as a top-three selection either, but he would have formed a fearsome duo with Miller if he'd fallen this far.
24. Arizona Cardinals
Original pick: D.J. Humphries
New pick: David Johnson
Given the chance to do it again, the Cardinals would use their first-round pick on Johnson rather than wait until the third. DJ fell off a cliff following his 1,239-yard, 16-touchdown season in 2016, but he also helped Arizona land Hopkins.
25. Carolina Panthers
Original pick: Shaq Thompson
New pick: Danny Shelton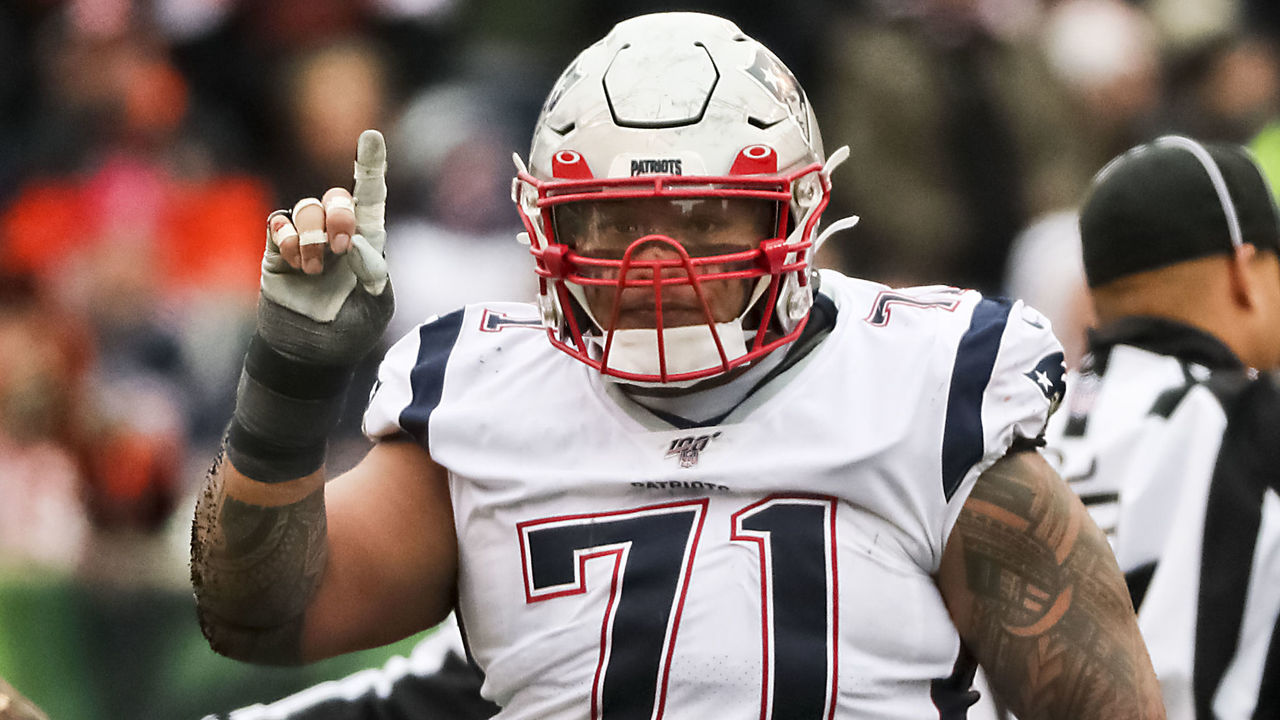 The Panthers' porous run defense sure could have used a run-stuffer like Shelton.
26. Baltimore Ravens
Original pick: Breshad Perriman
New pick: Darren Waller
Waller was actually a sixth-round selection by the Ravens in this draft. His career got off to a slow start as he battled substance abuse issues and was miscast as a receiver. The payoff came in 2019 when Waller broke out with 90 catches and 1,145 yards for the Raiders.
27. Dallas Cowboys
Original pick: Byron Jones
New pick: La'El Collins
Collins was originally projected to be a first-round pick, but he fell out of the draft when he was questioned about a crime for which he was ultimately not found to be a suspect. The Cowboys reaped the benefits, signing Collins as an undrafted free agent. He's since given them five years of solid production.
28. Detroit Lions
Original pick: Laken Tomlinson
New pick: Vic Beasley
Beasley hasn't become a player who's worthy of a being a top-10 pick, but his skill set would have been a nice asset for the Lions.
29. Indianapolis Colts
Original pick: Phillip Dorsett
New pick: Tyrell Williams
Dorsett's best use as a Colt was being a trade chip in the deal that landed quarterback Jacoby Brissett. Williams, who went undrafted, has produced a much better career to date.
30. Green Bay Packers
Original pick: Damarious Randall
New pick: Quandre Diggs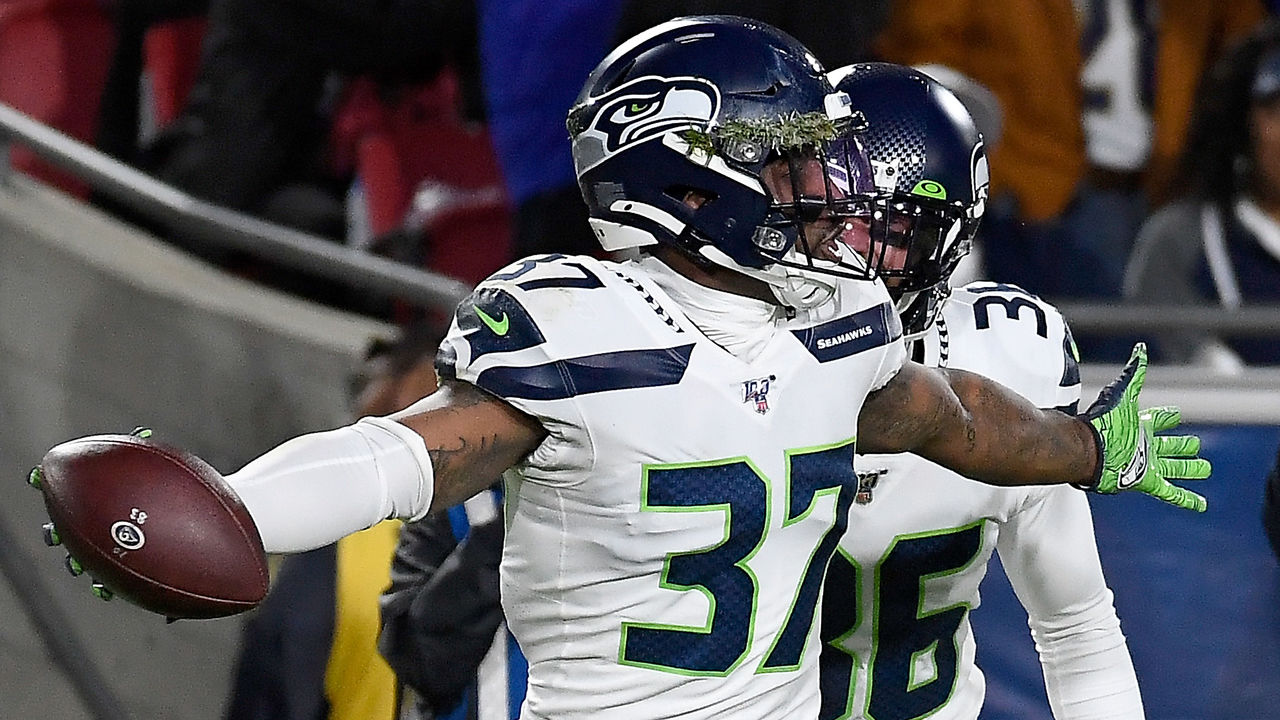 Randall disappointed with the Packers as a corner and then thrived with the Browns when he was moved to safety. A better selection would have been Diggs, who was also drafted as a corner but went in the sixth round.
31. New Orleans Saints
Original pick: Stephone Anthony
New pick: Kwon Alexander
Given the chance, the Saints would surely trade SAM linebackers. While Anthony hasn't held a starting role since his rookie season, Alexander was a vital piece for the Bucs and then for the 2019 49ers.
32. New England Patriots
Original pick: Malcom Brown
New pick: Shaq Mason
Two of the Patriots' mid-round picks arguably should have been first-rounders. Both Flowers and Mason were fourth-round selections, and Mason has manned a starting spot on New England's offensive line ever since.