Find positional rankings, additional analysis, and subscribe to push notifications in the NFL Fantasy News section.
Running back is perhaps the most volatile position in fantasy football, as we see significant shakeups each year. Free agency helped settle a few depth charts this offseason, but several starters should still be looking over their shoulders with the 2020 NFL Draft approaching.
The following four rushers are projected to start this year, but each of them will enter the campaign with some level of doubt about their ability to be the lead back.
James Conner, Steelers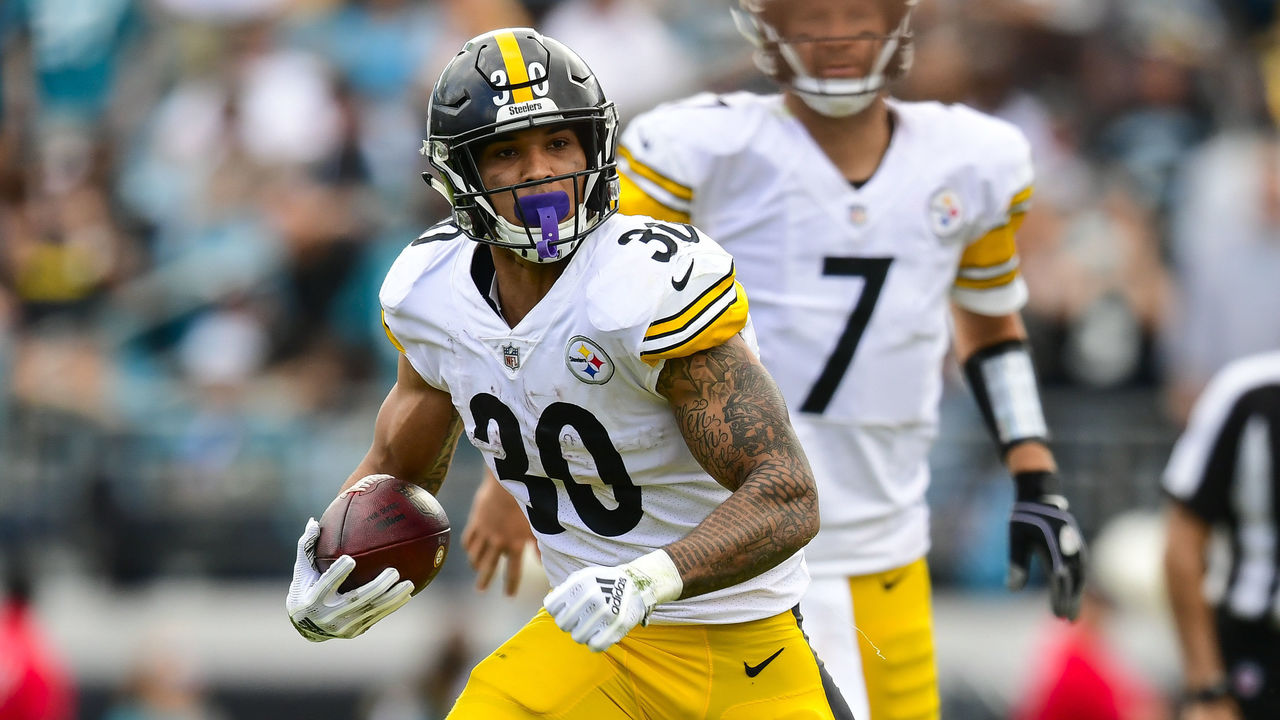 Current competition: Jaylen Samuels, Benny Snell Jr.
Prospect workouts: Cam Akers, Zack Moss
Conner emerged as the Steelers' lead back in 2018 by posting 1,470 yards from scrimmage, 55 receptions, and 13 total touchdowns during Le'Veon Bell's holdout. But after averaging 113 yards per game two years ago, Conner was limited to fewer than 72 yards per contest this season as the offense lost its way without Ben Roethlisberger under center.
In addition to Big Ben being sidelined most of the year with an injury, Conner also missed six outings with a variety of ailments. When Conner returned late in the year, the coaching staff showed little desire to give him a full workload, holding him to eight touches per game.
Of the 10 appearances he made in 2019, Conner played less than 60% of the snaps six times while the team worked other backs into the mix. Questions about his durability are understandable since he's now missed nine contests over his two seasons as a starter.
Though general manager Kevin Colbert has attributed Conner's struggles to injuries, he also seems open to adding talent to his running-back depth chart.
"It's our job to make sure we have options and alternatives and competition. That's what we'll be working on," Colbert said on a recent conference call with reporters.
Heading into his age-25 campaign, Conner will be playing on the final year of his rookie deal, which means the Steelers face a decision on his future after the season. Longtime beat writer Ed Bouchette of The Athletic doesn't expect the team to sign Conner to a new contract and believes the Steelers will draft a running back in April.
It's possible Conner regains his form and avoids the trainer's table long enough to produce top-15 fantasy numbers. However, with most teams avoiding a significant financial investment at running back, it's likely we'll see the Steelers bring in a rookie to split time and ideally serve as Conner's successor.
Prediction: Pittsburgh doesn't have many pressing needs, so the front office elects to use a Day 2 pick on a potential impact rusher who earns a complementary role early in the season before taking over as starter when Conner misses time later in the year.
Ronald Jones, Buccaneers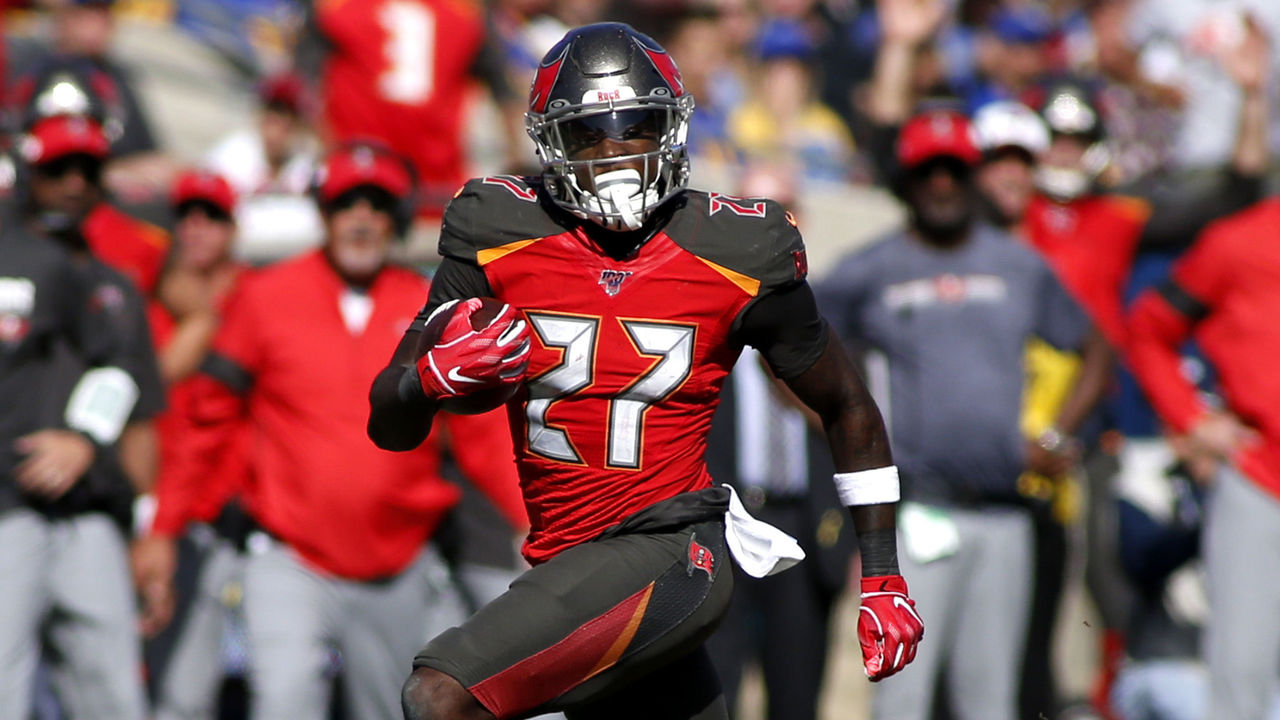 Current competition: Dare Ogunbowale
Prospect workouts: D'Andre Swift, Jonathan Taylor, Cam Akers, Zack Moss
The Bucs will do everything they can to surround Tom Brady with as much talent as possible. Since receiver and tight end are shored up, general manager Jason Licht will turn his focus to reinforcing the offensive line and finally finding a playmaker at running back.
Over the last four seasons, Tampa's leading rushers have been Jacquizz Rodgers, Peyton Barber twice, and most recently Ronald Jones. While Jones flashed the most upside of this bunch, his production was far from consistent and the team appeared reluctant to hand him more volume.
Even when his role grew after the team's Week 7 bye, Jones averaged fewer than 11 carries per game over the final 10 outings. And he was used sparingly on passing downs due to his issues as a blocker.
The importance of having a reliable backfield receiving weapon and someone who can be trusted in pass protection will be emphasized with a 43-year-old star quarterback suiting up in Week 1.
"We'd love to add a pass-catching back," head coach Bruce Arians told The Athletic's Greg Auman. "There are little pieces of the puzzle, and the draft is going to be huge for us."
Despite Jones' signs of improvement as a sophomore, it's evident the Bucs aren't planning to deploy him as a true lead back. He'll either be part of a newly formed committee or he'll lose his job entirely to a more versatile player.
Though he would likely have improved efficiency and more scoring opportunities in a Brady-led offense, his limited pass-catching role would cap his fantasy upside.
Prediction: The Bucs use their second-round pick to draft one of the top backs in the class, many of whom they've already worked out. Jones sees his snap count scaled back as the rookie takes over as starter before the season kicks off.
Jordan Howard, Dolphins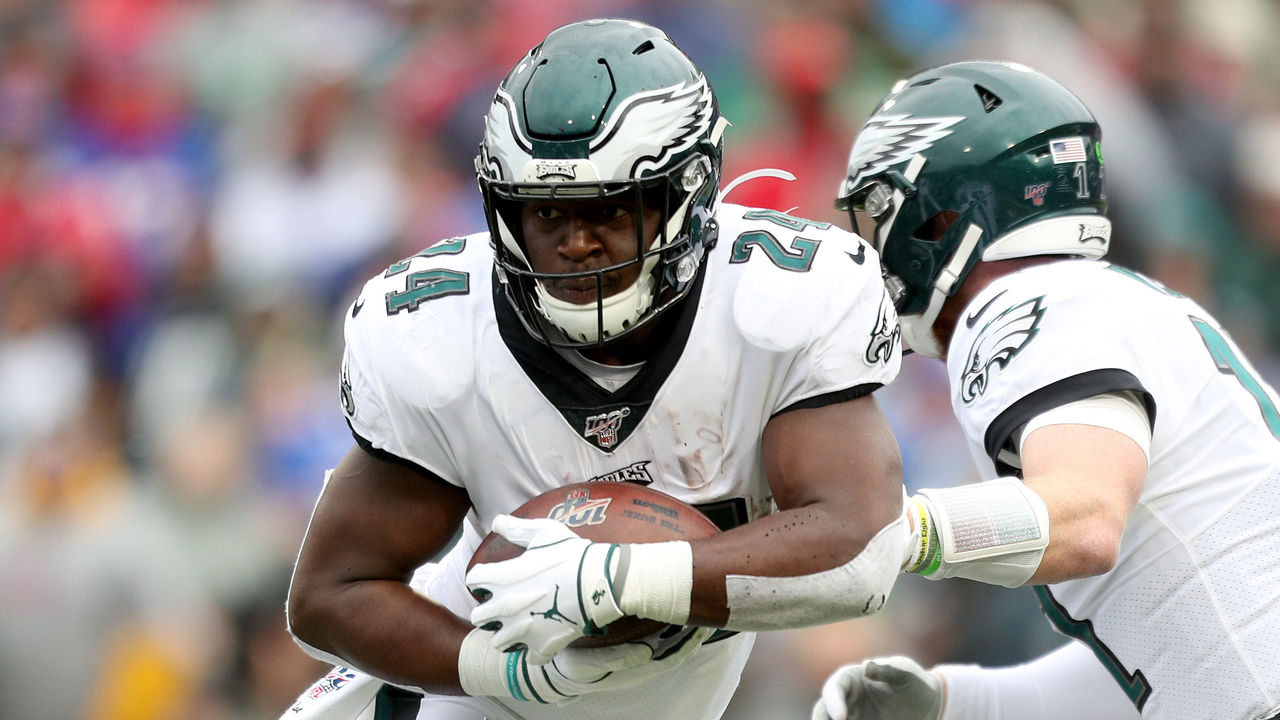 Current competition: Patrick Laird, Kalen Ballage
Prospect workouts: D'Andre Swift, Jonathan Taylor, J.K. Dobbins, Cam Akers
This one might be too obvious to even include on the list, but Howard's time as the Dolphins' starter could be brief.
The 25-year-old inked a two-year, $10-million deal in March, giving Miami an established back to prop up a depth chart devoid of experience. If this story sounds familiar, that's because it played out last season in Philadelphia when Howard served as a placeholder until an injury opened the door for rookie Miles Sanders to emerge as the starter.
In Howard's defense, he has produced at least low-end RB2 stats for fantasy managers in each of his NFL stops, including those first nine games with the Eagles in 2019. Unfortunately for his outlook, the question isn't whether the Dolphins will draft a running back, but instead, who will it be?
Holding six picks in the top 70, Miami has plenty of ammunition to come away with its preferred ball carrier - someone who will challenge Howard right out of the gate and likely usurp him in the opening month, if not sooner.
Prediction: Whichever running back ends up getting their name called by Miami is worth consideration in fantasy. Though the Dolphins' offensive line is a work in progress, they spent big money upgrading their defense and should be a far more competitive team in 2020. Howard might be a factor early in the year, but he needs volume to be productive, meaning any type of RBBC would drain his value. Unless he was promised the lead back job, this seems like a strange landing spot for the veteran.
Damien Williams, Chiefs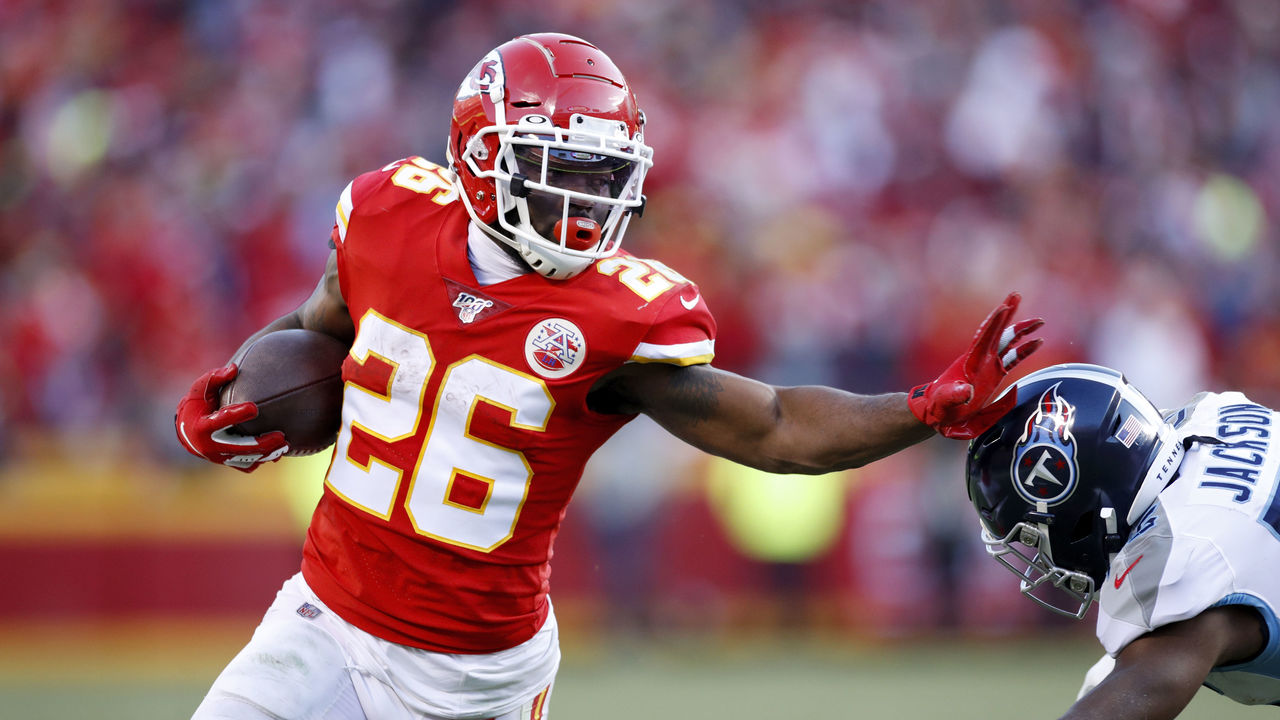 Current competition: Darwin Thompson, Darrel Williams
Prospect workouts: Clyde Edwards-Helaire, Zack Moss
For the second straight year, Williams went on an absolute tear down the stretch - this time averaging 107 yards from scrimmage and scoring nine touchdowns over five games to help lead the Chiefs to a Super Bowl.
The problem is Kansas City's rushing attack was a chaotic mess before that span, as Williams dealt with injuries and subpar performances while splitting time with a past-his-prime LeSean McCoy.
First-year back Thompson made some noise in the preseason, but he wasn't able to do much damage when games mattered.
Some of the run game's early-season struggles could be linked to Patrick Mahomes playing hurt, which robbed the offense of some of its potency. But between the injuries and the intermittent ineffectiveness, it's hard to imagine the Chiefs being content with a backfield of Williams and Thompson in 2020.
Bringing in an explosive threat to pair with their journeyman starter would provide depth while also adding a new element to one of the league's most dangerous offensive arsenals.
Prediction: The Chiefs address their defense through the first three rounds of the draft before moving up on Day 3 to secure a running back. Without draft capital on his side, the new rusher has to compete to earn a spot on the roster. Williams opens the year as the starter and - barring injury - leads the backfield in touches while the rookie is used as a change-of-pace option. Whoever Kansas City picks should be one of the most sought after handcuffs in this year's fantasy drafts.