The NFL Power Rankings are selected by a panel of theScore's football editors.
1. Kansas City Chiefs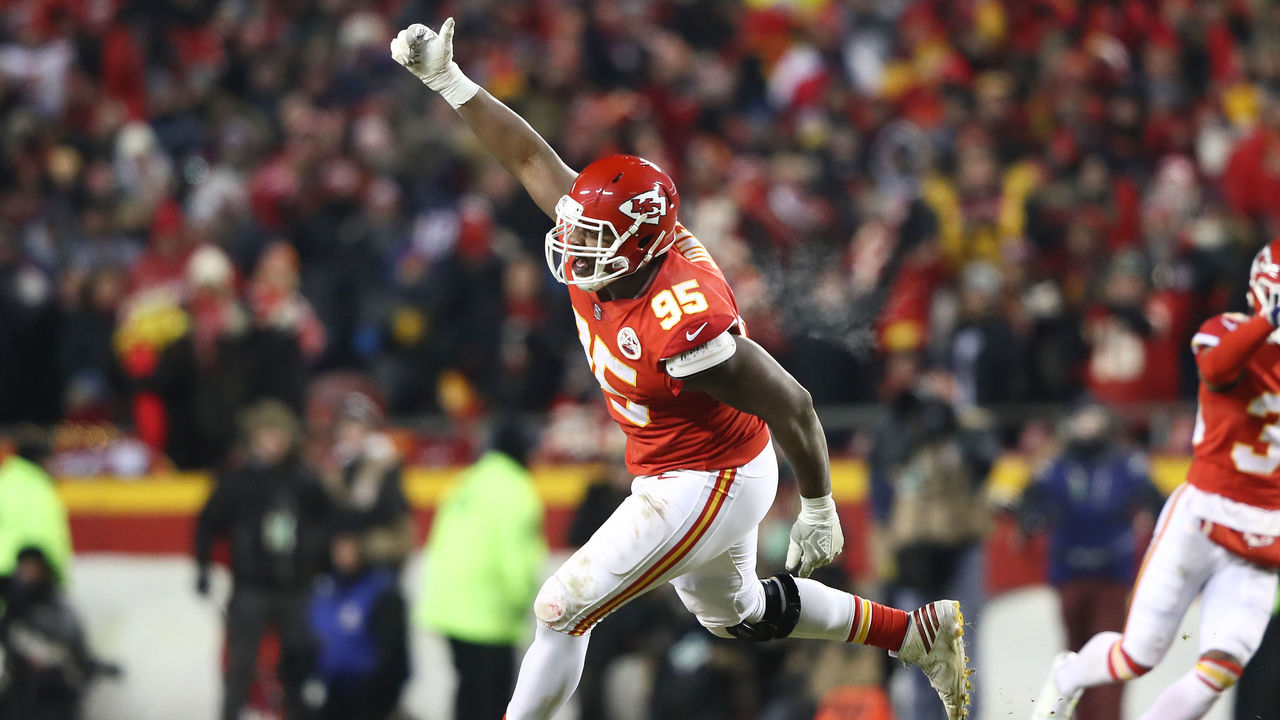 2019 record: 12-4, won Super Bowl
The reigning Super Bowl champions have been quiet in free agency, mostly due to the lack of cap space. But the team easily keeps its top spot thanks to retaining Chris Jones via the tag and owning the NFL's best quarterback.
2. New Orleans Saints
2019 record: 13-3, lost in wild-card round
Drew Brees is back and has arguably the best one-two punch at receiver he's had in his career thanks to the addition of Emmanuel Sanders.
3. Baltimore Ravens
2019 record: 14-2, lost in divisional round
The Ravens' 2019 campaign ended far earlier than most predicted. But the AFC North kings have set themselves up for a redemptive campaign with a strong start to the offseason, highlighted by the trade for pass-rusher Calais Campbell.
4. San Francisco 49ers
2019 record: 13-3, lost in Super Bowl
The 49ers lost star defensive lineman DeForest Buckner, but the first-round pick received in exchange gives the NFC champions even more ammo to take advantage of a wideout-loaded draft class.
5. Seattle Seahawks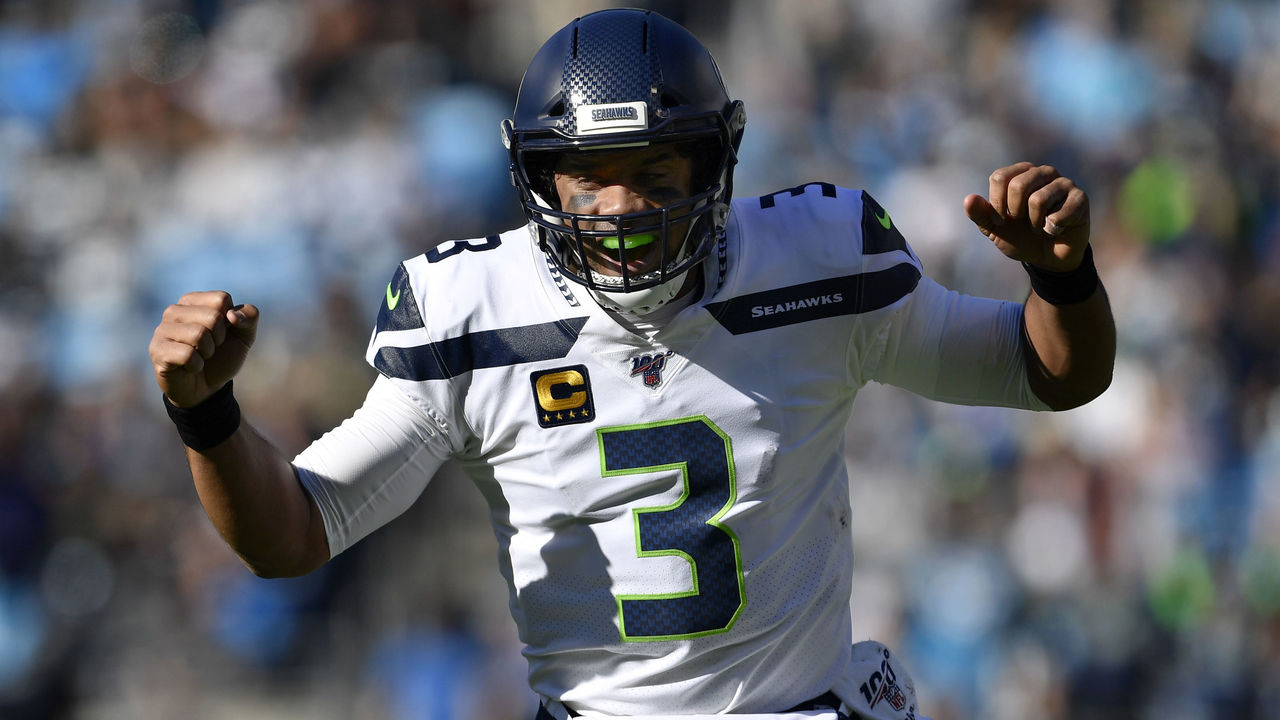 2019 record: 11-5, lost in divisional round
The Seahawks added weapons for Russell Wilson, depth to the offensive line, and reinforced the secondary by trading for Quinton Dunbar. If Jadeveon Clowney can be re-signed for a below-market rate, Seattle will be among the early big winners of free agency.
6. Green Bay Packers
2019 record: 13-3, lost in NFC championship
A year after splurging to fix the defense, the Packers focused on cheaper, low-risk signings like wideout Devin Funchess. That means the pressure will be on to get Aaron Rodgers some more playmakers in the draft.
7. Buffalo Bills
2019 record: 10-6, lost in wild-card round
Sean McDermott's club looks poised to take over the AFC East after reeling in Stefon Diggs and Mario Addison, among others, while watching Tom Brady finally leave the division.
8. Tennessee Titans
2019 record: 9-7, lost in AFC championship
The Titans have a lot of money riding on the hope quarterback Ryan Tannehill and running back Derrick Henry can replicate their career numbers from 2019.
9. Tampa Bay Buccaneers
2019 record: 7-9, missed playoffs
Thanks to the blockbuster addition of Tom Brady, the Bucs find themselves in an unfamiliar position: a legitimate threat in the NFC South and a potential conference power.
10. Philadelphia Eagles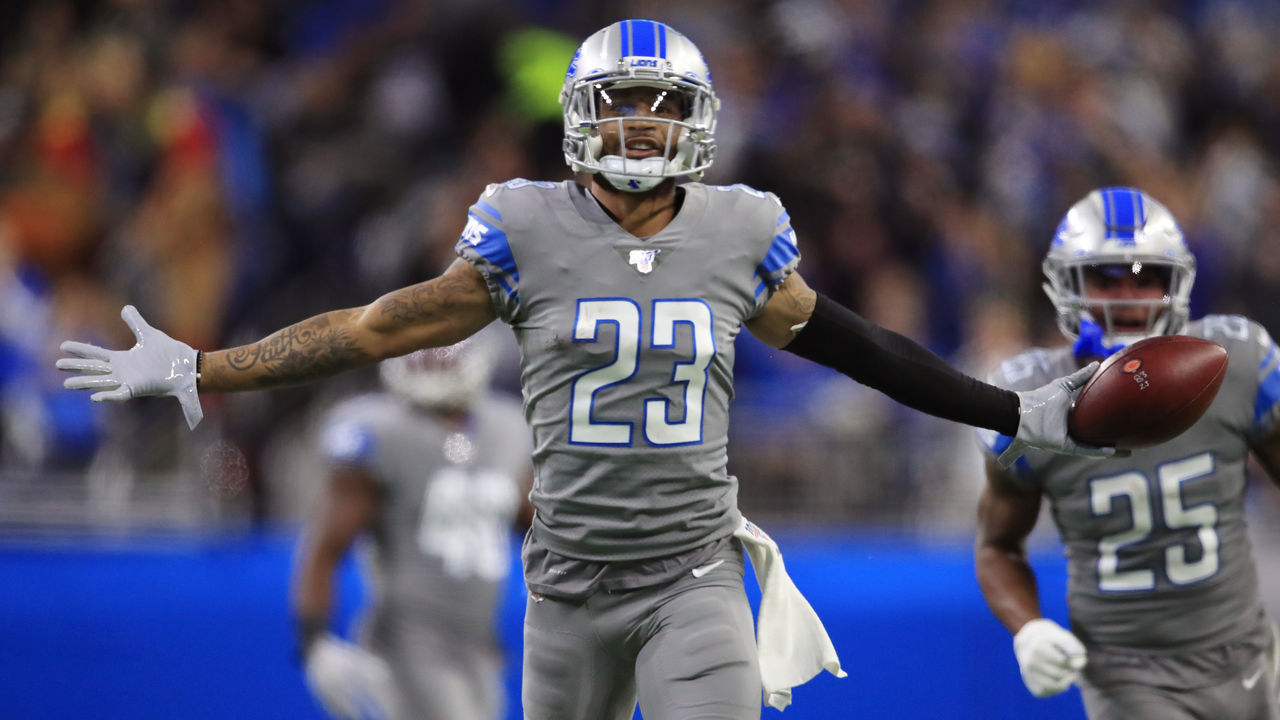 2019 record: 9-7, lost in wild-card round
The Eagles still have concerns at wide receiver and on defense, but they addressed their greatest weakness by acquiring cornerbacks Darius Slay and Nickell Robey-Coleman.
11. Pittsburgh Steelers
2019 record: 8-8, missed playoffs
Outside of signing tight end Eric Ebron to an affordable deal, the Steelers have sat on the sidelines as they usually do. But their inactivity makes sense - the defense is already championship-caliber and Ben Roethlisberger's play upon his return will make or break the offense.
12. Dallas Cowboys
2019 record: 8-8, missed playoffs
Talent was never an issue for the Cowboys, a team that should be able to absorb the losses of Byron Jones and Travis Frederick without collapsing. The issue was always coaching, and Dallas rectified that by replacing Jason Garrett with Mike McCarthy, who is competent at the very least.
13. Indianapolis Colts
2019 record: 7-9, missed playoffs
Philip Rivers represents the polar opposite of Jacoby Brissett. A little more excitement on offense might be enough for the Colts to make the leap and become a playoff team.
14. Arizona Cardinals
2019 record: 5-10-1, missed playoffs
Not even the most optimistic Cardinals fan would've expected a better first wave of free agency. Arizona not only kept some important players of its own but also added one of the NFL's premier receivers in DeAndre Hopkins without losing its first-round pick in the draft.
15. Minnesota Vikings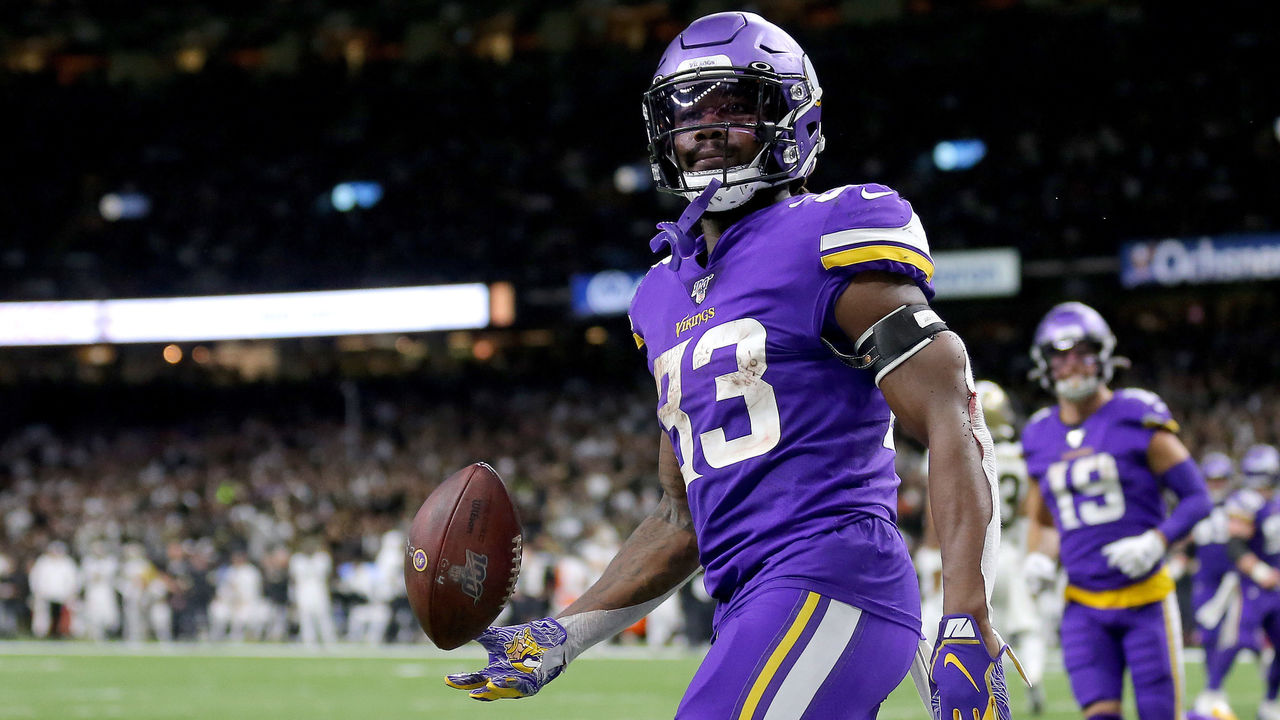 2019 record: 10-6, lost in divisional round
Stefon Diggs finally got his wish to leave Minnesota, and the team also lost or released a host of longtime defenders. Expect Mike Zimmer and the new-look Vikings to rely even more heavily on running back Dalvin Cook in 2020.
16. Houston Texans
2019 record: 10-6, lost in divisional round
It's hard to envision the Texans making another run at the AFC title game without their former homegrown star DeAndre Hopkins.
17. Las Vegas Raiders
2019 record: 7-9, missed playoffs
The Raiders solved one of their biggest weaknesses by signing linebackers Cory Littleton and Nick Kwiatkoski. They also added a lot of depth as the team continues a strong rebuilding project under Jon Gruden and Mike Mayock.
18. New England Patriots
2019 record: 12-4, lost in wild-card round
The Patriots will return most of the players from their top-ranked defense, but it's hard to see how they sniff another Super Bowl with Jarrett Stidham or Brian Hoyer at quarterback.
19. Los Angeles Rams
2019 record: 9-7, missed playoffs
Todd Gurley's departure raises big questions regarding the Rams' backfield, while the losses of pass-rusher Dante Fowler and breakout linebacker Cory Littleton could expose Los Angeles' defensive issues even more.
20. Denver Broncos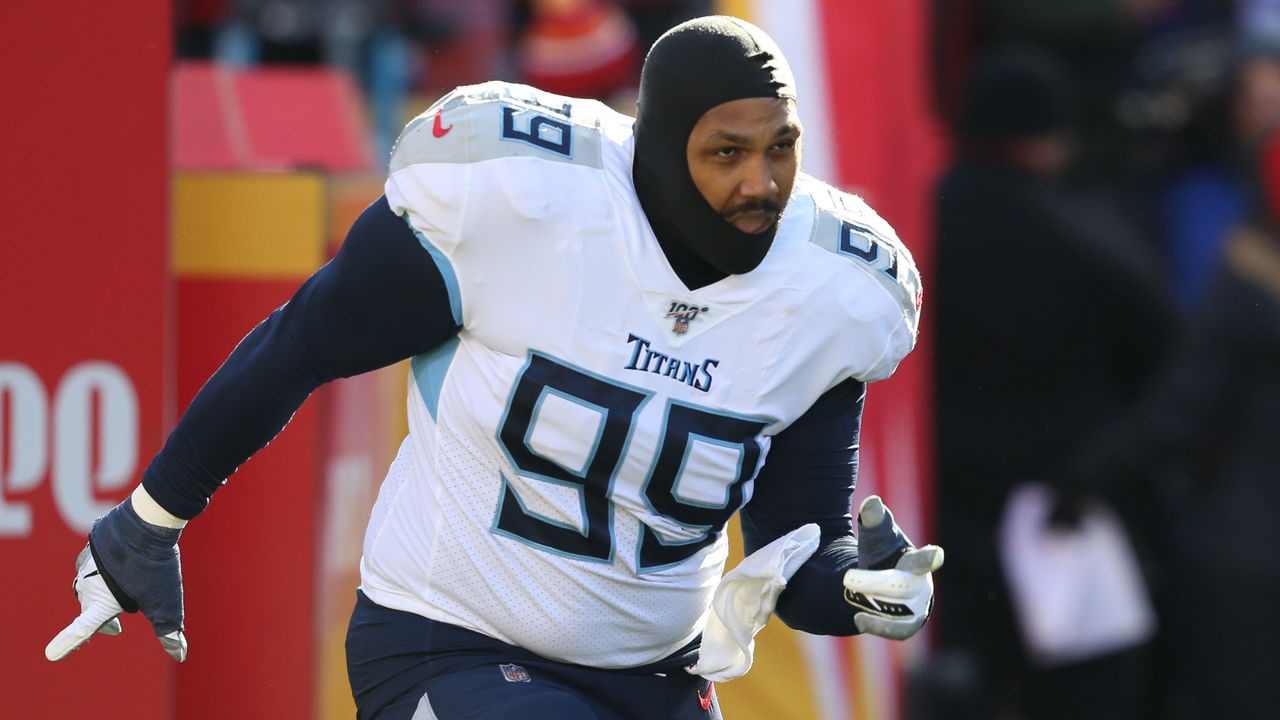 2019 record: 7-9, missed playoffs
The Broncos filled a bunch of holes with smart trades and signings. Most notably, John Elway got second-year quarterback Drew Lock a new center and formed one of the league's deepest backfields by signing Melvin Gordon.
21. Los Angeles Chargers
2019 record: 5-11, missed playoffs
The Chargers are one quarterback away from having perhaps the best free agency this offseason. The team added new assets to areas of need, such as cornerback Chris Harris Jr., and important depth to an already solid roster.
22. Chicago Bears
2019 record: 8-8, missed playoffs
The Bears couldn't go into 2020 with only Mitchell Trubisky at quarterback. But in a market stuffed with starting-caliber passers, was trading a fourth-round pick for Nick Foles and his bloated contract really the best Plan B?
23. Cleveland Browns
2019 record: 6-10, missed playoffs
Baker Mayfield's supporting cast is improved thanks to the additions of tight end Austin Hooper and right tackle Jack Conklin, though at a steep cost. But after spectacularly failing to live up to lofty expectations in 2019, the Browns will need to do more to convince they're ready to contend in the AFC.
24. Atlanta Falcons
2019 record: 7-9, missed playoffs
The Falcons have a new starting running back in Todd Gurley and are soon to reveal new uniforms, but will it be the same old problems with Dan Quinn entering his sixth season?
25. Detroit Lions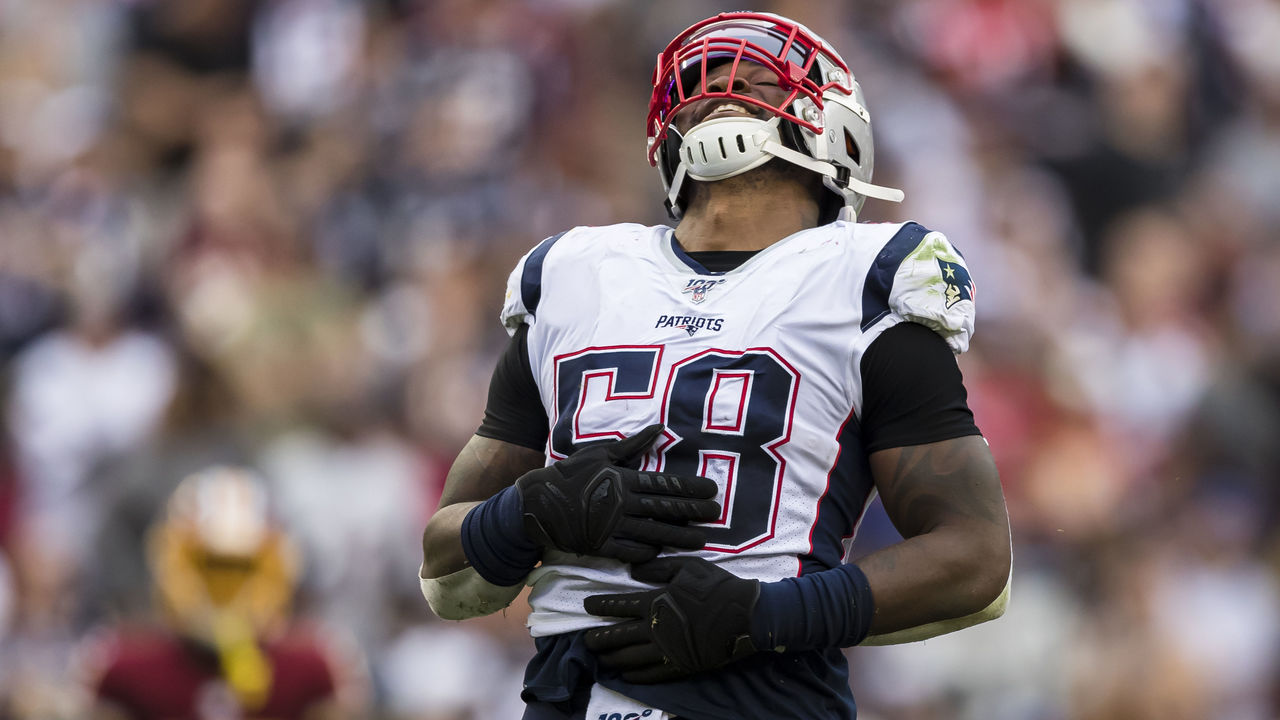 2019 record: 3-12-1, missed playoffs
Matt Patricia continues to hoard every former Patriots player on the market and drove star cornerback Darius Slay out of town. Lions fans better hope Matthew Stafford's back is healthy enough to carry this team once again.
26. Carolina Panthers
2019 record: 5-11, missed playoffs
This is Christian McCaffrey's team now. Teddy Bridgewater and Robby Anderson are along to bridge the gap between two eras.
27. Miami Dolphins
2019 record: 5-11, missed playoffs
Slowly but surely, the Dolphins are getting better. Key word - slowly. Byron Jones and Kyle Van Noy will make this team more competitive, but there's still considerable work to be done.
28. New York Giants
2019 record: 4-12, missed playoffs
The Giants added some nice role players like cornerback James Bradberry and linebacker Blake Martinez, but still don't have enough cornerstones to contend in the NFC East.
29. New York Jets
2019 record: 7-9, missed playoffs
All those needs and all that cap space, and the Jets' biggest acquisition was ... George Fant? Yikes.
30. Cincinnati Bengals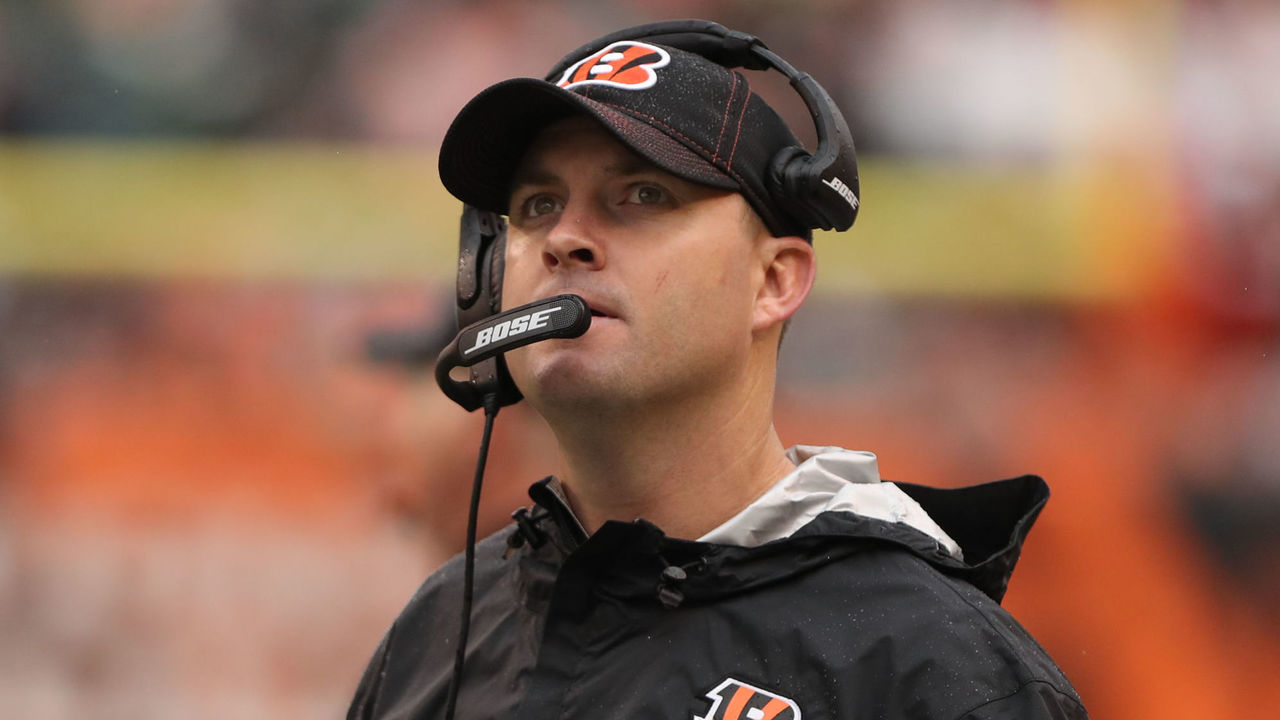 2019 record: 2-14, missed playoffs
The Bengals better hope Joe Burrow can pick up where he left off at LSU because their costly dips into free agency have produced mixed results at best.
31. Jacksonville Jaguars
2019 record: 6-10, missed playoffs
When Gardner Minshew returns from his cross-country RV trip, he'll learn he's the unquestioned starting quarterback of a barren team.
32. Washington Redskins
2019 record: 3-13, missed playoffs
Somehow, the Redskins may have gotten worse. They added nothing of significance to a roster that went 3-13 last year and traded away disgruntled cornerback Quinton Dunbar.