Sunday Rundown recaps the most important developments from the day's action and examines the significance of those events moving forward.
Josh Allen is chaos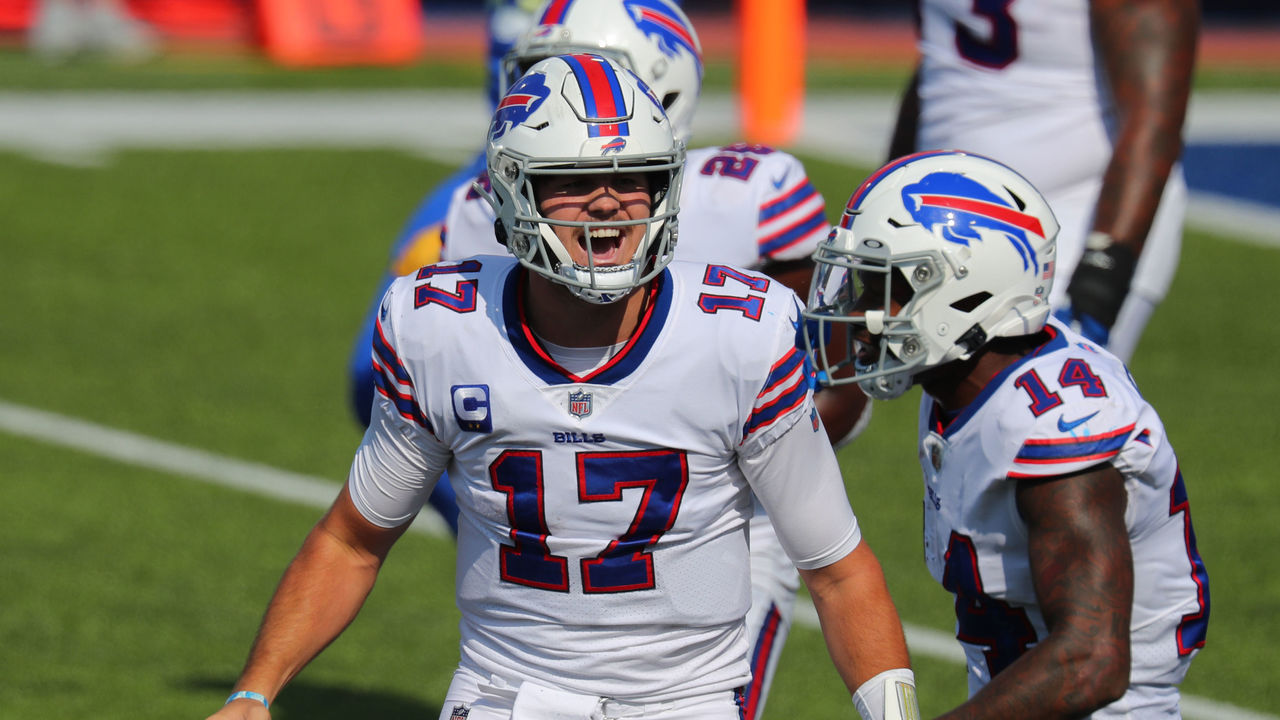 In the Buffalo Bills' 35-32 win over the Los Angeles Rams, which was somehow much wilder than even that close score indicates, quarterback Josh Allen made his strongest case yet against his many doubters. He also still found a way to be hilariously maddening.
Allen staked Buffalo to a 28-3 lead only to have the Rams storm all the way back to go ahead 32-28 - because 28-3 leads in NFL games are toxic, apparently. Then came Allen's game-winning drive, which went into the books as having consumed 11 plays, 75 yards, and 4:15. But Allen made it far more bizarre than that.
He took a sack, completed a 22-yard pass on third-and-22, misguidedly attempted a lateral that bounced out of bounds, and was called for a 15-yard facemask while trying to avoid a sack, right when the Bills could least afford to lose 15 yards. He also completed a 17-yard pass on third-and-25, which set up a fourth-and-8 that fell incomplete but resulted in a first down anyway due to an iffy pass-interference call. He then found Tyler Kroft for a touchdown with 15 seconds to go. And that was that. Bills win.
It's probably going to be like this with Allen - plenty of promise mixed with lots of exasperation. It can be exhilarating. It can be irritating. It's going to keep a lot of folks paying attention, even if it's just to see what might happen next. As things now stand, the Bills are 3-0 and all alone in first place in the AFC East.
Can anyone stop Russell Wilson?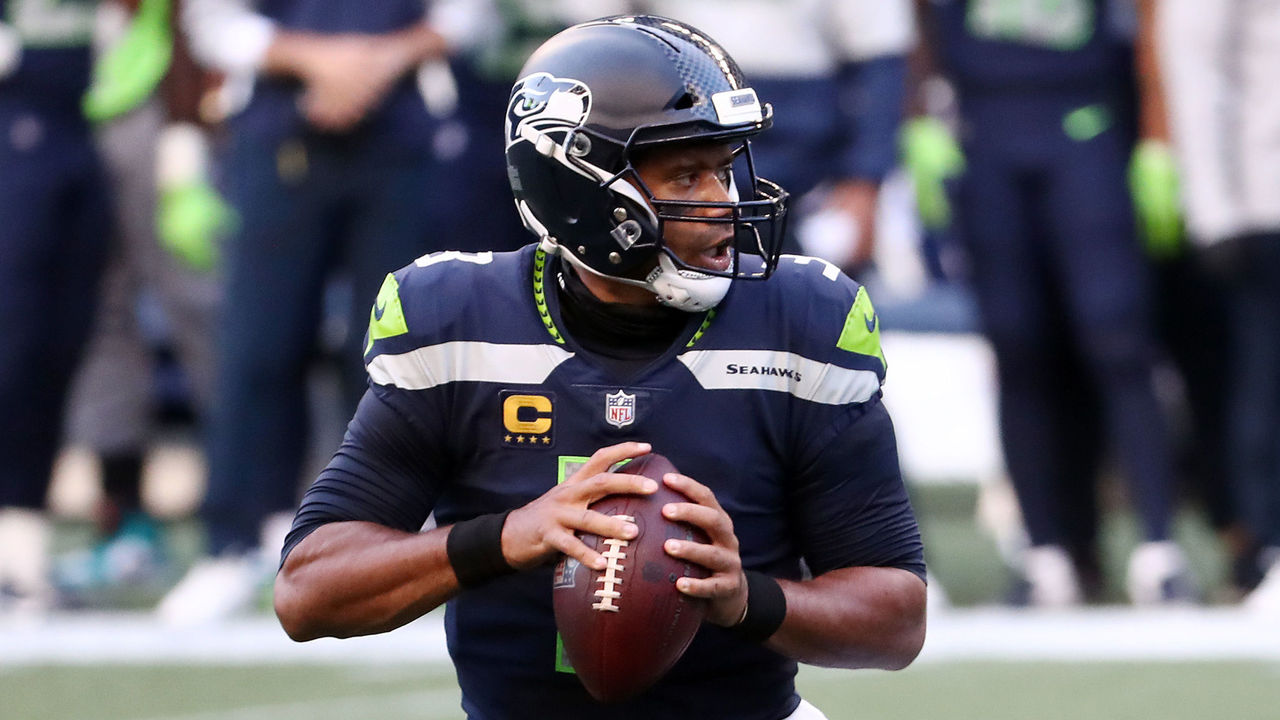 The Seattle Seahawks quarterback just keeps making his MVP case. Yeah, it's still only September, but his numbers are staggering.
Wilson threw for 315 yards and five more touchdowns in a 38-31 win against the Cowboys, and he might have had another TD pass had DK Metcalf not pulled a Leon Lett in the first quarter. Wilson also marched the Seahawks 75 yards on eight plays in just 2:12 on the game-winning drive, which included a clutch completion to Greg Olsen on fourth-and-3. Ho-hum.
The Seahawks are at the Miami Dolphins next before heading back home to face the winless Minnesota Vikings and then into their bye week. The way Wilson is playing, there's no telling how many TD passes he'll have by then.
OMG, the Falcons
The Atlanta Falcons blew a 16-point lead against the Chicago Bears in the final 6:30 just one week after blowing a 20-point lead against the Dallas Cowboys, which featured a curling routine on an onside kick.
For those keeping score at home, that's back-to-back losses despite having a win probability of greater than 98% in the fourth quarter of both games. How is that possible? And how long until Dan Quinn has his key fob to the facility taken away?
That'll probably do it for Trubisky in Chicago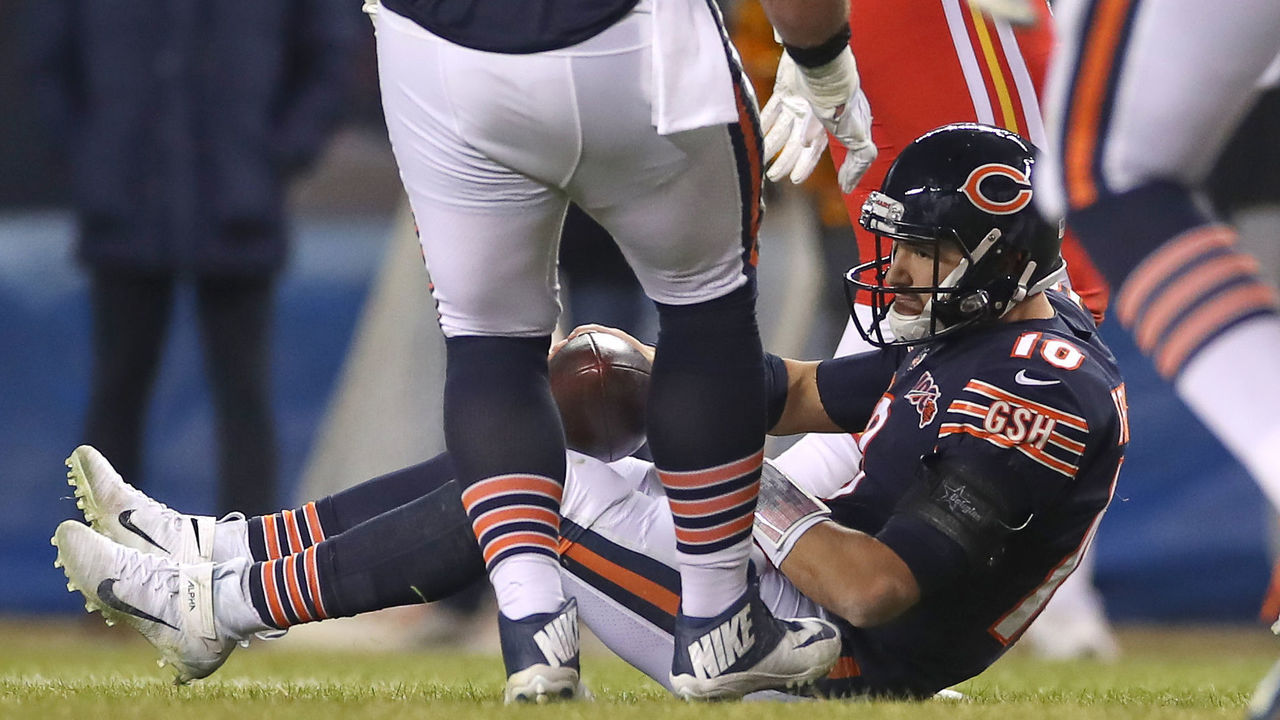 Let's not overlook who that comeback Falcons loss came against: Bears quarterback Nick Foles.
Foles has bounced around the league - five teams in nine NFL seasons - but he also famously beat Tom Brady to win a Super Bowl in one of his two stops with the Philadelphia Eagles. That was three years and two teams ago.
Chicago traded for Foles this offseason as insurance for Mitchell Trubisky. Foles' role as the backup officially lasted for exactly two-and-a-half games. He threw for three touchdowns and an interception, and it was enough.
Barring an injury or a major faceplant of some sort, it's safe to assume the job is Foles' going forward. The Bears already declined to pick up Trubisky's fifth-year option for 2021, so he'll likely be playing somewhere else next season.
A tie that tells the tale of two QBs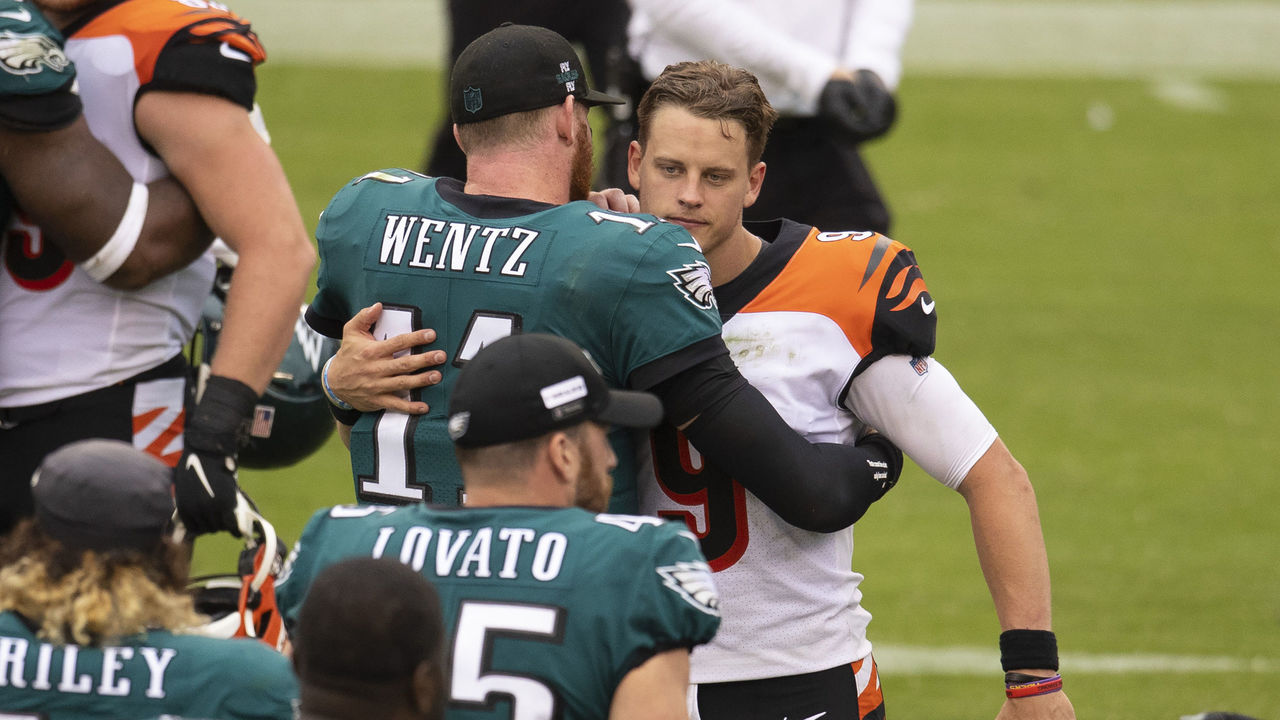 The Eagles and Cincinnati Bengals finished in a 23-23 tie - both teams are sitting at 0-2-1 - but there was much more to like about Joe Burrow's performance for Cincinnati than what Carson Wentz showed for Philadelphia.
Burrow completed 31 of 44 passes to nine different receivers for 312 yards, two touchdowns, and zero interceptions. He was also sacked eight times and hit an astounding 18 times. He clearly needs more help from his offensive line, but he's also not turning the ball over - just one interception and one lost fumble through three games.
Wentz, too, has problems with his offensive line, but he continues to make plenty of mistakes. He threw a paltry 4.8 yards per attempt and two more interceptions - giving him six on the season. Unlike Burrow, who was playing in just his third NFL game, Wentz is in his fourth season and on his second (expensive) contract, with a rookie the Eagles just drafted in the second round peering over his shoulder.
Burrow and Wentz might have finished in a tie, but while the former has time to improve, the latter has a growing legion of doubters wondering when he finally will.
New York football bad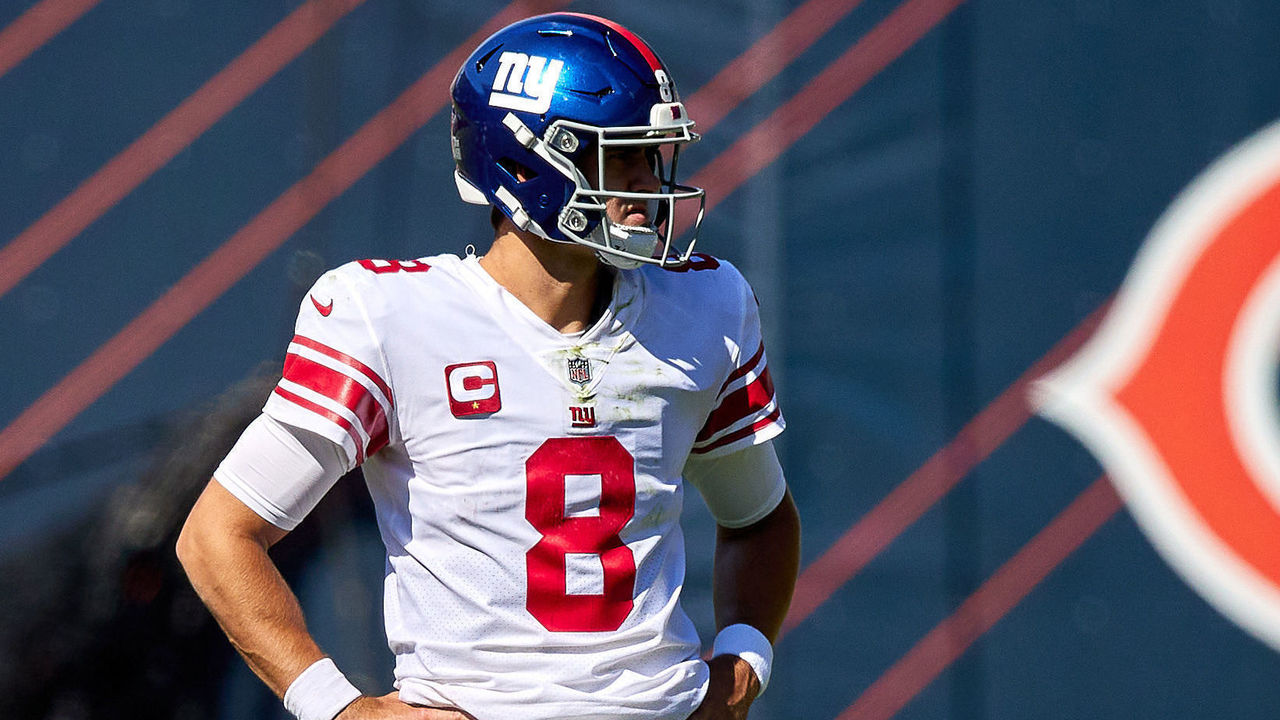 The New York Giants lost 36-9 at home to the San Francisco 49ers, who have half their team in an infirmary ward. The New York Jets, meanwhile, lost 36-7 at the Indianapolis Colts. By the time you read this, Daniel Jones may have fumbled again and Sam Darnold might have thrown another pick-6. It's that bad in the Big Apple.
Through six combined games, the Jets and Giants have zero wins, and they've been outscored by a total of 98 points, which is more than 16 per game. October doesn't arrive until Thursday but it's already possible to imagine the two New York teams vying for the top two picks in next year's draft.
Pittsburgh defense good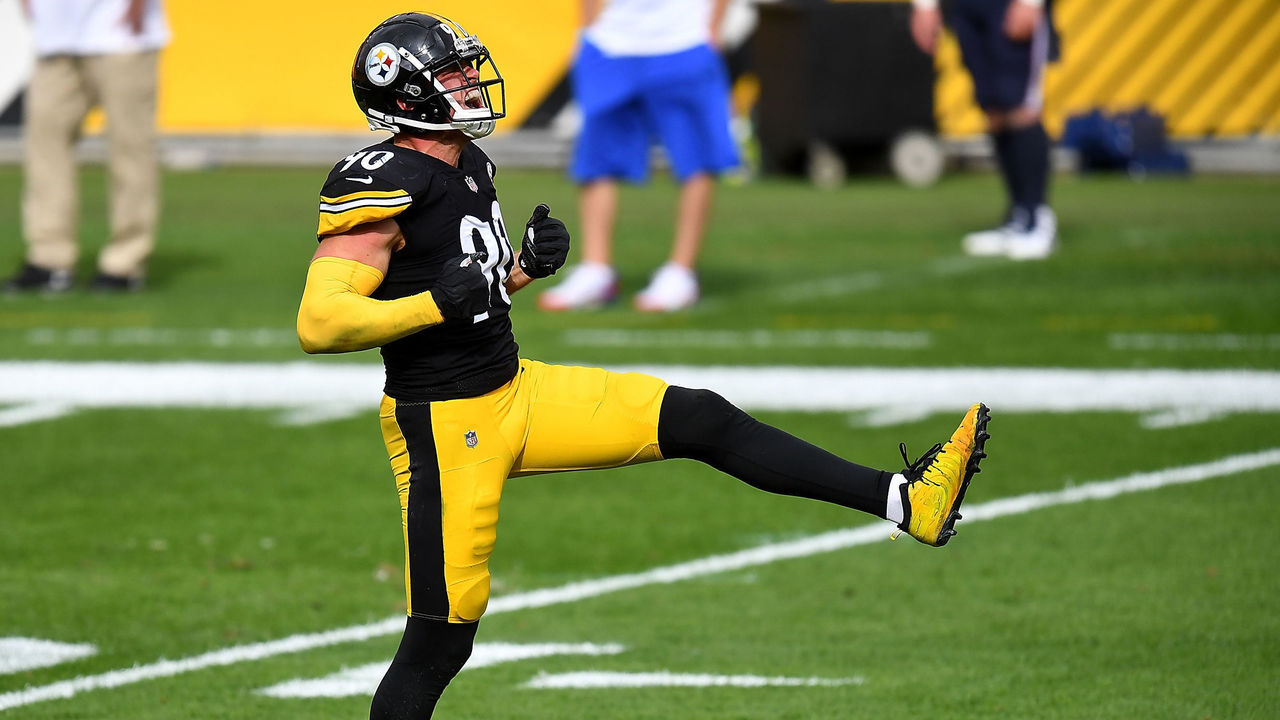 After spotting the Houston Texans a 21-17 halftime lead, the Pittsburgh Steelers shut out their opponents the rest of the way by allowing just 51 total yards and two first downs. Yes, that was against Deshaun Watson.
The Texans ran only 14 plays during the entire second half. Watson, who was 14-for-18 for 202 yards, two touchdowns, and a passer rating of 150.5 in the first half, was sacked on three of those plays. David Johnson ran the ball four times in the second half for a total of three yards.
The Steelers used glue and duct tape to erect an 8-8 season last year without Ben Roethlisberger, and they managed that feat because of their defense, which led the league in sacks and takeaways. They're now 3-0 with a trip to the 3-0 Tenessee Titans up next.
Gronk finally gets involved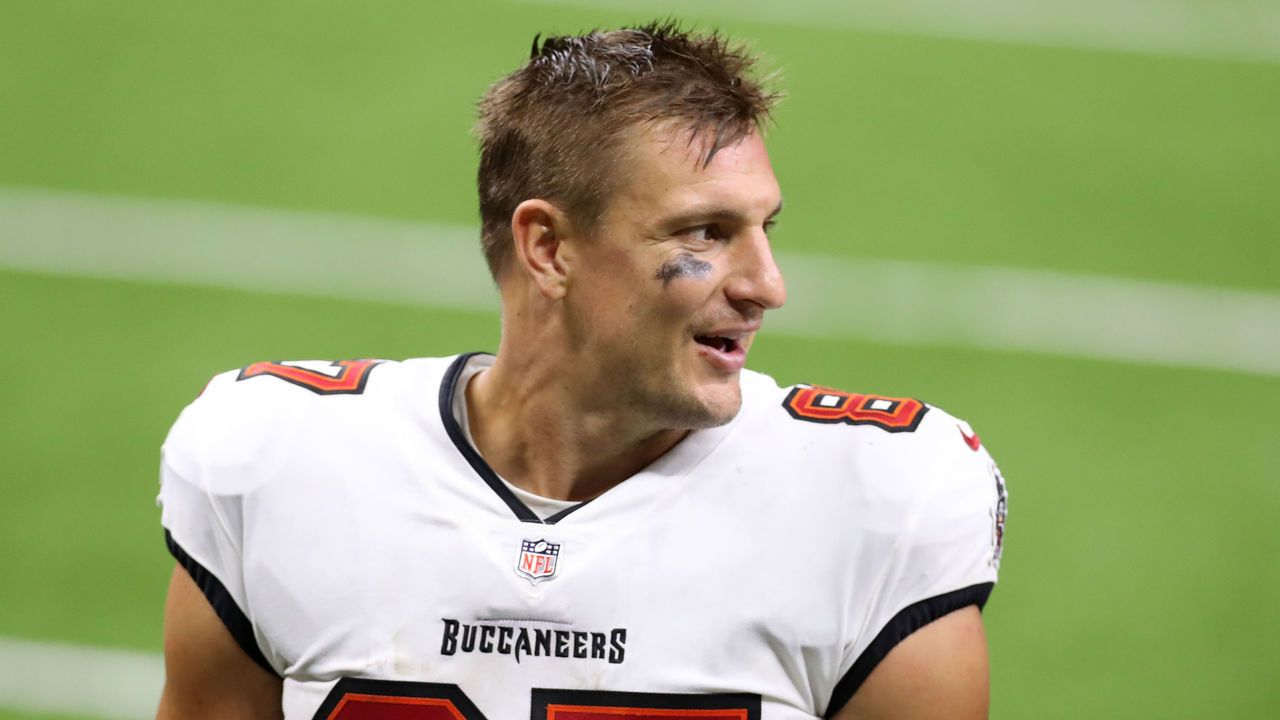 After catching just two passes and getting targeted a mere four times through two games, Rob Gronkowski was the Tampa By Buccaneers' leading pass-catcher in a 28-10 win at the Denver Broncos. Brady threw at him seven times, and six resulted in completions for a total of 48 yards. It was like 2014 all over again, except in pewter.
There's no telling what it all means, except that Gronk may have supplanted Cameron Brate on the tight end depth chart. Brate has barely played this season, and he again wasn't targeted on Sunday.
Scoring is up, up, up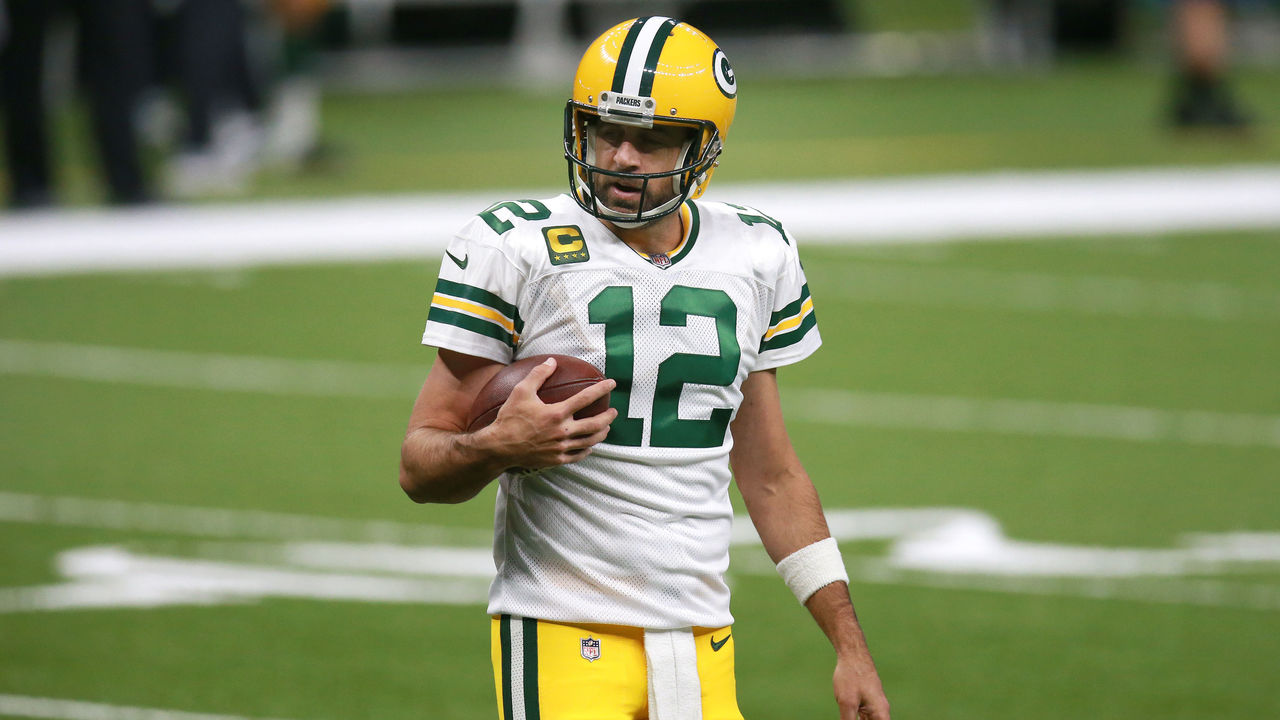 The first two weeks of the season produced more points than any year in NFL history. That trend continued in Week 3, with 14 teams scoring at least 30 points. And Kansas City Chiefs-Baltimore Ravens is yet to come.
This is football now, at every level. Offensive coaches have discovered the efficiencies of the passing game, all manners of deception, and the use of space; rules changes instituted in the name of both player safety (wink) and a desire for more excitement have only abetted this reality. Meanwhile, your friendly neighborhood defensive coordinator can only pop antacids and turn uneasily as he tries to get some sleep on a cot in his office.
Dom Cosentino is a senior features writer at theScore.