"Is the Rooney Rule still relevant?"
So asked a headline in Sports Illustrated responding to a hiring cycle in which several NFL teams selected white head coaches and at least one white general manager for open positions. Teams seem to have found a way around the Rooney Rule, which was designed to widen the applicant pool for the league's coaches and GMs by mandating a job interview for at least one candidate of color.
That Sports Illustrated headline, by the way, was published in January 2010.
Ten years on, despite a stretch of some noticeable progress, not much has changed. Across the 32-team league, just four head coaches and one GM are racial minorities. Only one of this year's five head-coach openings went to a person of color, a year after a single racial minority was hired among eight available jobs.
In a statement issued this week, the Fritz Pollard Alliance, which advocates for diversity in the NFL, called the league's most recent hiring cycle "a blemish on the National Football League" that resulted from "a flawed system."
The statement cited statistics from the 2019 NFL Racial and Gender Report Card issued by The Institute for Diversity and Ethics in Sport (TIDES) at the University of Central Florida. The report card noted that although 70.1% of the league's players aren't white, there are far too few people of color in leadership roles.
"Even when we have incremental gains, they're not sustainable," Rod Graves, the alliance's executive director, told me. "That's what we've learned over the last five years or so."
The NFL is fond of positioning itself as a meritocracy. Winning is the bottom line, and a desire to win must be the primary factor in major hiring decisions - or so goes the thinking. As a result, jobs must always go to the best, most qualified candidates. But it's rarely that simple. A number of deep-seated, structural problems are at work, from unconscious bias to straight-up cronyism.
There are too many examples in which team decision-makers hire relatives or friends for coaching or executive roles, or in which someone gets a foot in the door somewhere because of familial or friendly ties. Likewise, there are too many examples of retreads getting chance after chance because of some relationship with someone who might have a say in hiring.
Take Los Angeles Rams head coach Sean McVay, last season's head coaching wunderkind. Sure, McVay has proved to be an innovator with the chops to succeed as an NFL head coach. But it was no doubt easier for him to get his start in the league - if not also to advance up the ladder - because he's the grandson of John McVay, a former San Francisco 49ers executive who worked directly with Hall of Fame coach Bill Walsh.
It's not just McVay. Scott Turner, Brian Schottenheimer, Nate Carroll, Brian Callahan, Brandon Fisher, Stephen Belichick, Blake Williams, Adam Zimmer, Mike Nolan, Ken Zampese, Britt Reid - all are coaching assistants who no doubt owe their opportunities to being a son of a current or former head coach. The same is even true of Kyle Shanahan, who has the 49ers one step away from a Super Bowl appearance. And that's just a partial list.
Ron Rivera, a Hispanic coach who recently landed the head job in Washington after being fired by the Carolina Panthers in early December, put together a staff that includes at least four people with legacy ties to past or present coaches:
This is not to suggest blood relations can't be qualified, or that they don't pay their dues by working their way up the ranks. It's also not to suggest there's something unnatural about a father creating an opportunity for his son to work in the league. But it should be easy to see how these factors limit the opportunities for other potential candidates - and how such limitations can adversely affect people of color, who frequently lack such connections.
For a while, the league was doing a better job of hiring racial minorities as leaders. Between 2010 and 2018, NFL teams hired 10 head coaches of color, with Hue Jackson getting opportunities with the Oakland Raiders and Cleveland Browns, and Romeo Crennel, Lovie Smith, and Jim Caldwell all getting second chances. As recently as 2017 and 2018, eight head coaches of color were working simultaneously in the NFL - a genuine sign of progress.
All that changed after the 2018 season when Todd Bowles, Vance Joseph, Steve Wilks, and Jackson were fired. That all of them had failed to win (though Wilks was given just one season before being let go) isn't the point; each was replaced with a white guy. And those hires exposed the whiteness of the pipeline.
Head coaches are typically drawn from the ranks of offensive and defensive coordinators. But the trend in recent years, as the NFL evolved into a more pass-heavy league, has been for teams to hire head coaches with offensive experience - an area in which people of color are not getting opportunities.
Per Sally Jenkins of the Washington Post, 14 of the 15 offensive coordinators hired between February 2018 and February 2019 were white. The exception was Eric Bieniemy of the Kansas City Chiefs, who is one of two black OCs, along with Byron Leftwich of the Tampa Bay Buccaneers. Caldwell, now with the Miami Dolphins, and Marcus Brady of the Indianapolis Colts are the only two quarterbacks coaches who aren't white.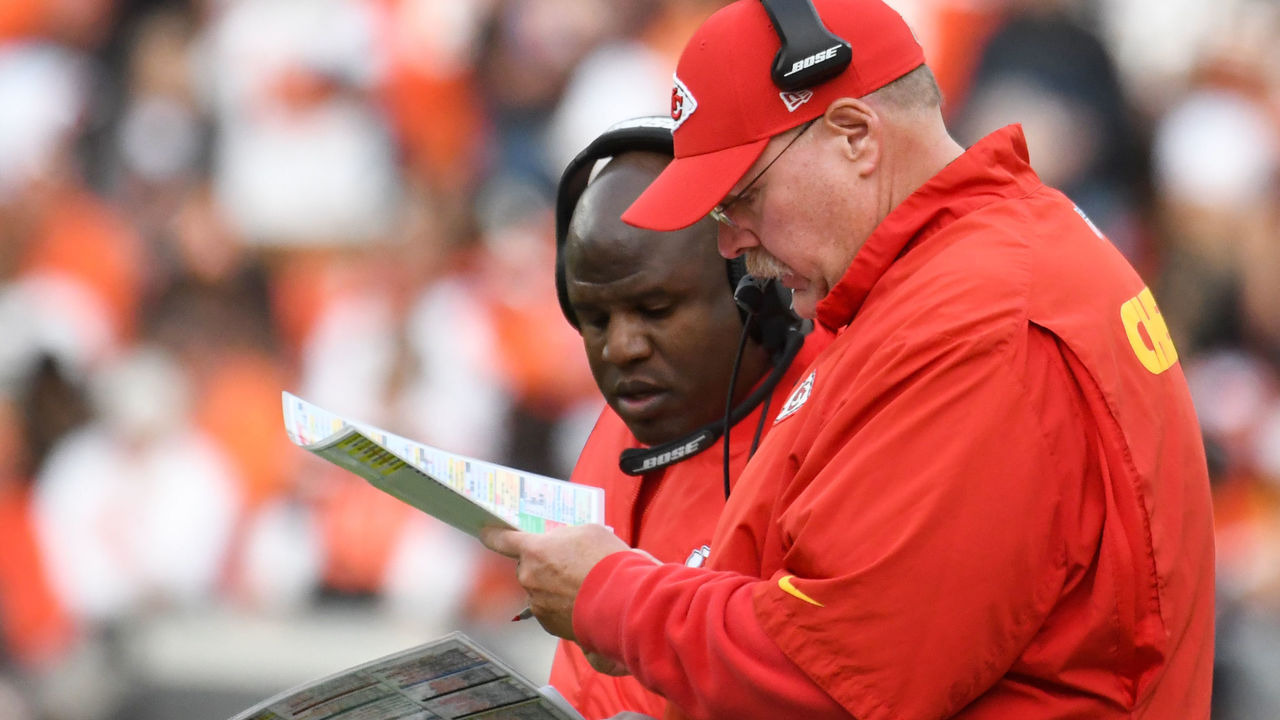 Digging deeper, Jenkins found that 91% of the offensive coordinators hired since 2009 have been white. And there's been plenty of recycling: Per the league's own report, "Occupational Mobility Patterns in the National Football League," which was released in May 2019, a total of 112 white coaches have been rehired as head coaches, offensive coordinators, or defensive coordinators after an initial stint as a head coach since 1963. The same is true for only 18 racial minorities.
Graves told me the problem was "a lack of diversity in leadership." Every team president is white, and there are very few non-white executive vice presidents and senior vice presidents calling the shots.
"I think we need to step back and focus our attention on shaping those areas before we can expect results," Graves said.
Graves thinks the league office and commissioner Roger Goodell are genuinely committed to diversity. But each franchise is left to make its own hiring decisions. Some teams, like the Dolphins - who have a non-white head coach (Brian Flores) and the league's only non-white GM (Chris Grier) - have made inclusion a priority, Graves added.
Graves, who is black, has been a high-level team executive, and his backstory is illustrative. He's the son of ex-Philadelphia Eagles scouting executive Jackie Graves - a connection that helped him land a scouting job with the Chicago Bears back in the 1980s. Graves eventually became the Bears' director of player personnel, and he jumped to a front-office job with the Arizona Cardinals in 1997.
Five years later, Graves became Arizona's GM, a job he held for 11 seasons - a stretch that included an appearance in the Super Bowl. He credited the Bidwill family, which owns the Cardinals, for understanding the value of diversity.
"It requires people who are fair, open, and really see the advantage of having a person of color within their administrative levels, and the richness that can bring to business, to the general atmosphere of your organization," Graves said. "They have realized that and have consistently run their organization with an open mind."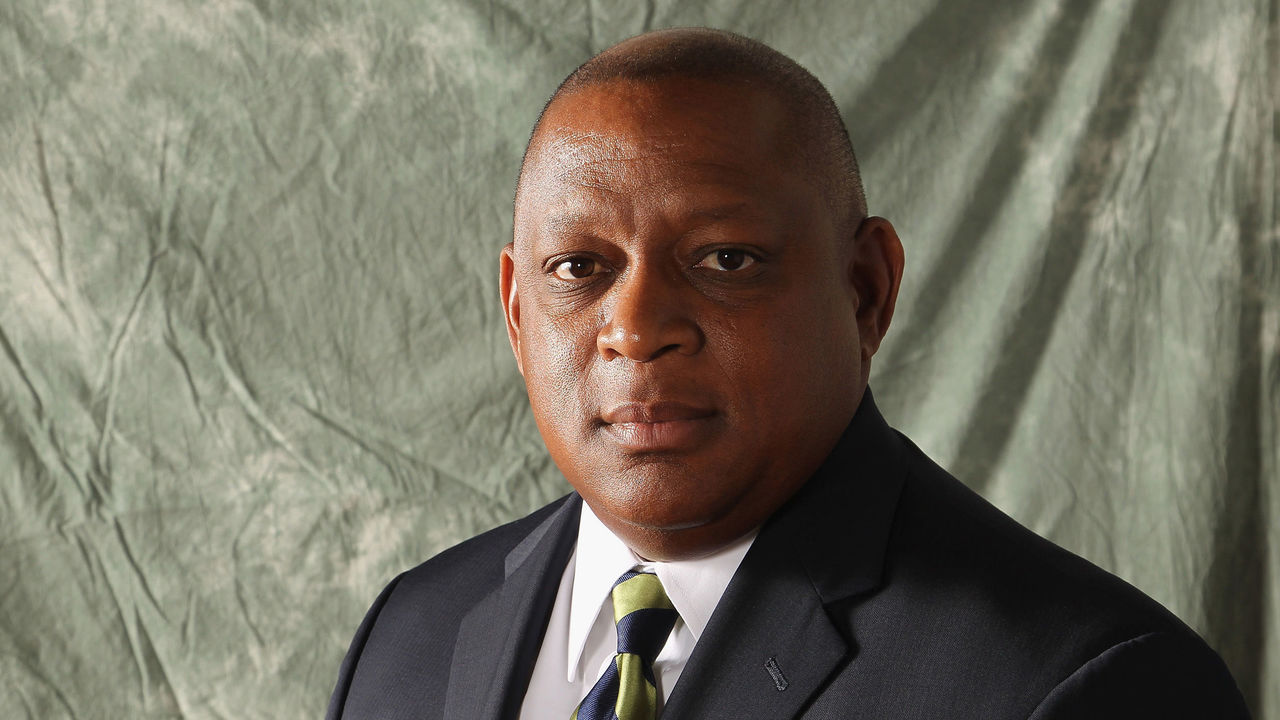 The Pittsburgh Steelers displayed such an open mind when they hired head coach Mike Tomlin in 2007. Tomlin - who has won a Super Bowl in Pittsburgh, reached another, and never had a losing season - had just one season of experience as a defensive coordinator when the Steelers hired him.
The late Steelers owner Dan Rooney, for whom the Rooney rule is named, had long understood the value of diversity: He hired Bill Nunn Sr. as a scout in the 1960s based on Nunn's knowledge of the talent at historically black colleges. The Steelers built their 1970s dynasty in part by drafting and signing players from those schools - like safety Donnie Shell, a member of this year's Hall of Fame class.
Tomlin began his coaching career on the offensive side of the ball. But in 1998, while at Arkansas State, he switched from coaching wide receivers to defensive backs. At last year's owners' meetings in Phoenix, Tomlin told reporters he made the move because defensive coaches were then in vogue.
"In the mid-1990s, I was a young offensive coach, and I received sound advice that I had a better chance of ascending on the defensive side of the ball, so I became a defensive coach," Tomlin said at the time.
Though he wouldn't reveal who gave him that advice, Joe Hollis, the Arkansas State head coach at the time, suspects it was Keith Butler, whom he had just hired as Arkansas State defensive coordinator. Butler now works for Tomlin as the Steelers' defensive coordinator.
"He could communicate, his character was impeccable, there was not much of an age difference between him and the players, and he was very knowledgeable for someone that young," Hollis said of Tomlin. All qualities that became apparent because Tomlin was given a chance.
Last year, the NFL tweaked the Rooney Rule to mandate that teams conduct an outside interview with at least one candidate of color. But that hasn't stopped teams from being phonies about adhering to it: Last offseason, the Houston Texans brought in former GMs Ray Farmer and Martin Mayhew, who are both black, for interviews, even as they seemed set on hiring Nick Caserio away from the New England Patriots. Unable to land Caserio, the Texans entered the 2019 season without a general manager.
So what can be done? Current Steelers owner Art Rooney II (Dan's son) told the NFL Network this week that the league's workplace diversity committee might consider expanding the Rooney Rule to include coordinators. But that - along with a proposal to require interviewing more than one candidate of color - may only lead to more bogus processes like the Texans'. Graves said the Fritz Pollard Alliance is considering pushing the league to request that all teams develop a diversity and inclusion strategy.
But, as Samer Kalaf noted this week at the New Republic, the Rooney Rule was only enacted in 2003 after the league was threatened with a discrimination lawsuit. Might some similar type of external pressure be required again?
Dom Cosentino is a senior features writer at theScore.