Here, theScore examines every AFC roster to determine one player from each team who should be a cap casualty or traded for performance-related reasons this offseason. The list doesn't include pending free agents.
Baltimore Ravens - Tony Jefferson
Jefferson's season came to a premature end when he injured his ACL in October, and the veteran safety hinted in an Instagram post last week that he has no desire to take a pay cut to stay in Baltimore. With Jefferson owning the fifth-largest cap hit on the team ($11.66 million), and third-year pro Chuck Clark playing well as his replacement, Baltimore should cut ties.
Buffalo Bills - Star Lotulelei
The Bills' cap situation is among the best in the league, with only two players carrying a 2020 cap hit of $10 million or more. Lotulelei is one of them, and his play hasn't lived up to expectations since signing a big deal as a free agent two years ago. However, Buffalo would only save $2.3 million by releasing the defensive tackle while also creating another hole on its roster. The AFC East club should put Lotulelei on the trade block and see if it can recoup some assets for the 30-year-old.
Cincinnati Bengals - Andy Dalton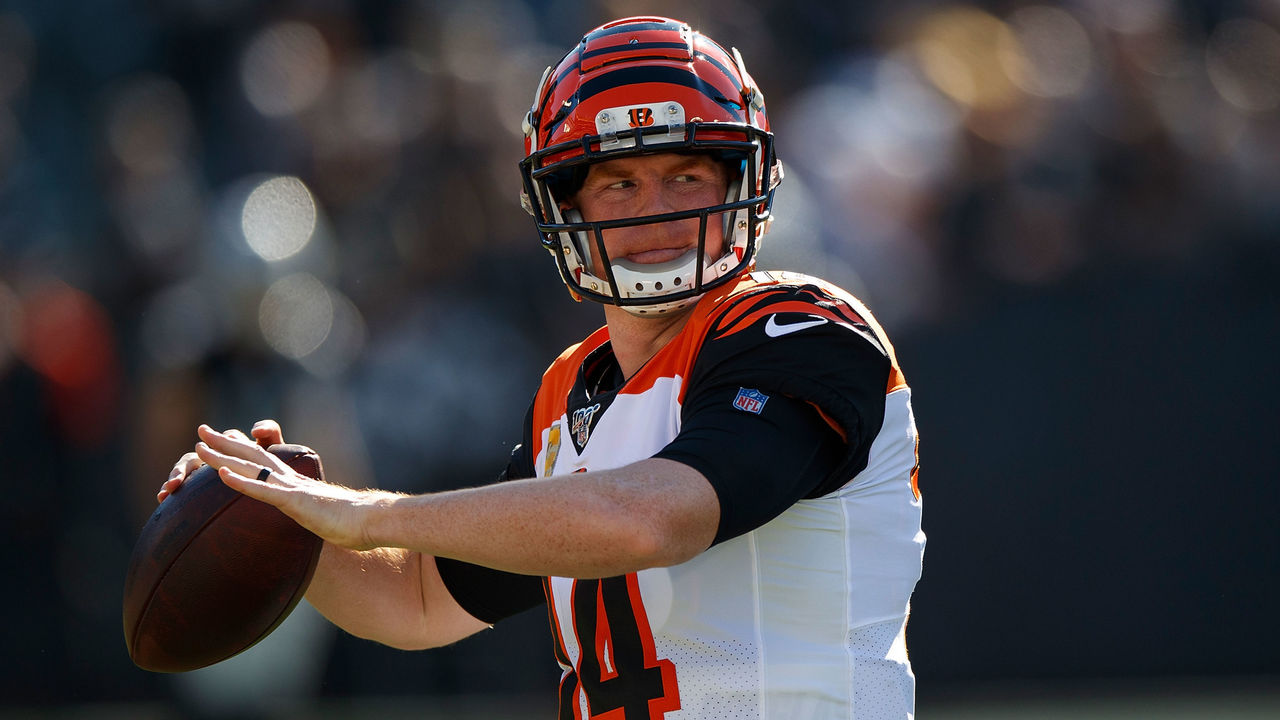 Barring something completely unforeseen, the Bengals will select Heisman winner Joe Burrow with the No. 1 overall pick. That means the end of the Dalton era. While it's possible Cincinnati wants to keep the veteran around as a backup, it's far more likely the team uses his below-market contract to garner trade interest. Dalton's cap hit in 2020 - the final year of his deal - is just $17.7 million. The Bengals could use the assets they get for him to help surround Burrow with more talent in his rookie year.
Cleveland Browns - Olivier Vernon
Aside from Myles Garrett, Vernon is Cleveland's most consistent defensive player. However, he'll be close to 30 years old by the time the 2020 season starts. The pass-rusher's $15.5-million cap hit is the highest on the team, and while his play in 2019 was better than his 3.5 sacks suggest, Cleveland can find a better way to spend that money - improving Baker Mayfield's protection should be an option.
Denver Broncos - Joe Flacco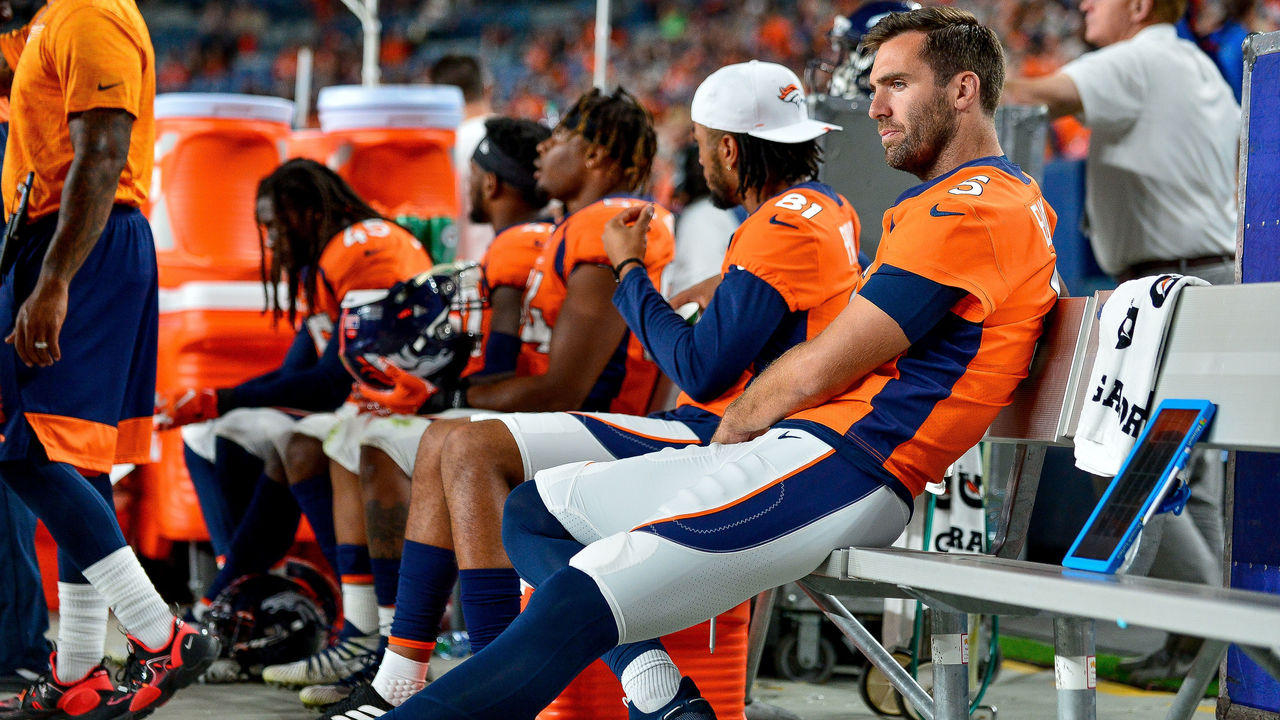 After signing Flacco last offseason, the Broncos only got eight games out of the veteran before benching him. With Drew Lock establishing himself as Denver's starter for 2020 with a handful of strong performances to end the season, the former Super Bowl MVP is all but certain to be shown the door. Flacco carries a $23.65-million cap hit in 2020, and the Broncos can save $10.05 million by releasing him.
Houston Texans - Vernon Hargreaves
The Texans are currently projected to have the ninth-most cap space in the league in 2020. However, the $56.54-million figure is somewhat of a mirage. Deshaun Watson needs a big-money extension, as does Laremy Tunsil. Further, D.J. Reader, Bradley Roby, and Carlos Hyde are all set to hit free agency. Hargreaves played well in six games after being claimed on waivers, but Houston can clear his entire $9.95-million salary by cutting him, which could then be used to re-sign its more important players.
Indianapolis Colts - Pierre Desir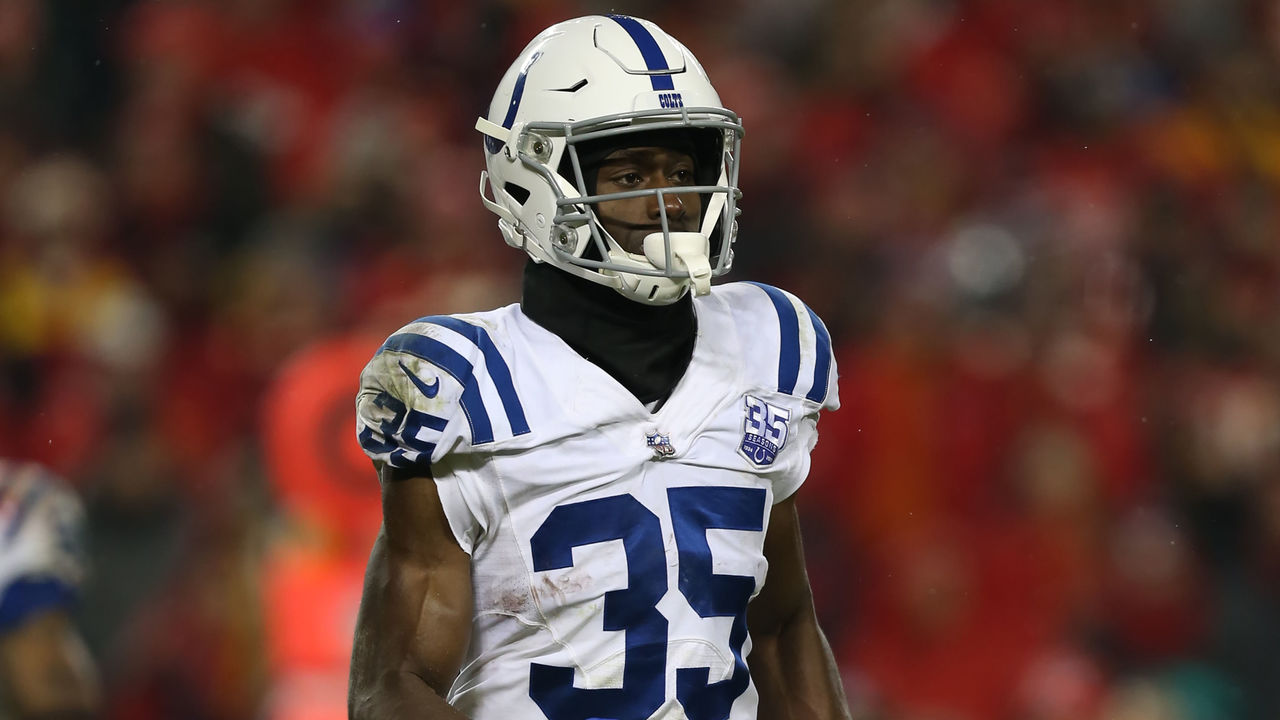 The Colts are so flush with cap space (around $86 million, second-most in the league) that they don't need to make any hard decisions with their roster. But that doesn't mean Indy should be happy with Desir's $6.85-million cap hit after the cornerback was a massive liability for much of the season. All of that money can be saved by releasing him. It could then be used to chase free-agent cornerback Byron Jones, who would be reunited with former Dallas Cowboys assistant and now Colts defensive coordinator Matt Eberflus.
Jacksonville Jaguars - Marcell Dareus
Trying to find a way out of Nick Foles' contract will likely be too complicated and costly for Jacksonville, so moving on from Dareus is the best move to gain significant cap space. The Jaguars are currently $1.45 million over the 2020 cap. The defensive tackle's $22.5-million hit is the highest on the team, but $20 million of that can be saved by cutting him. It's a no-brainer for the Jaguars, who need to find a way to pay Yannick Ngakoue without sacrificing Calais Campbell.
Kansas City Chiefs - Sammy Watkins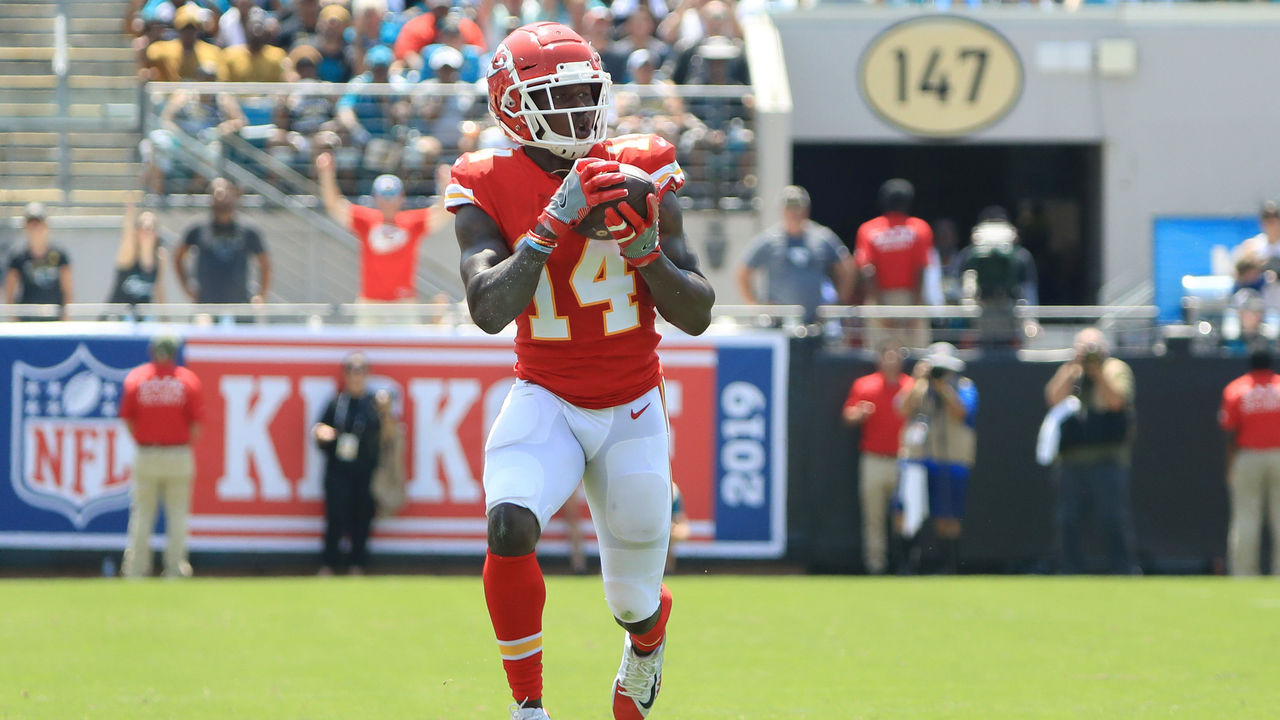 Watkins stepped up in a major way during the Chiefs' run to Super Bowl glory, catching 14 passes for 288 yards and one touchdown in three playoff games. Yet, Kansas City shouldn't forget how mediocre his production has been over the past two regular seasons despite playing with one of the league's best quarterbacks. Throw in the fact Watkins carries a position-leading $21-million cap hit, and the reigning champion's decision should be an easy one.
Las Vegas Raiders - Derek Carr
Carr is coming off a solid season in which he set career highs in yards, completion percentage, passer rating, and yards per attempt. But it's felt like the quarterback has been on borrowed time ever since Jon Gruden arrived. With the Raiders reportedly intent on pursuing Tom Brady if he hits free agency, Carr could be on the move as the team looks to make a splash in its first year in Sin City. The 28-year-old carries a manageable $21.5-million cap hit, so it's easy to see Las Vegas trading him to a team looking for an affordable stopgap.
Los Angeles Chargers - Thomas Davis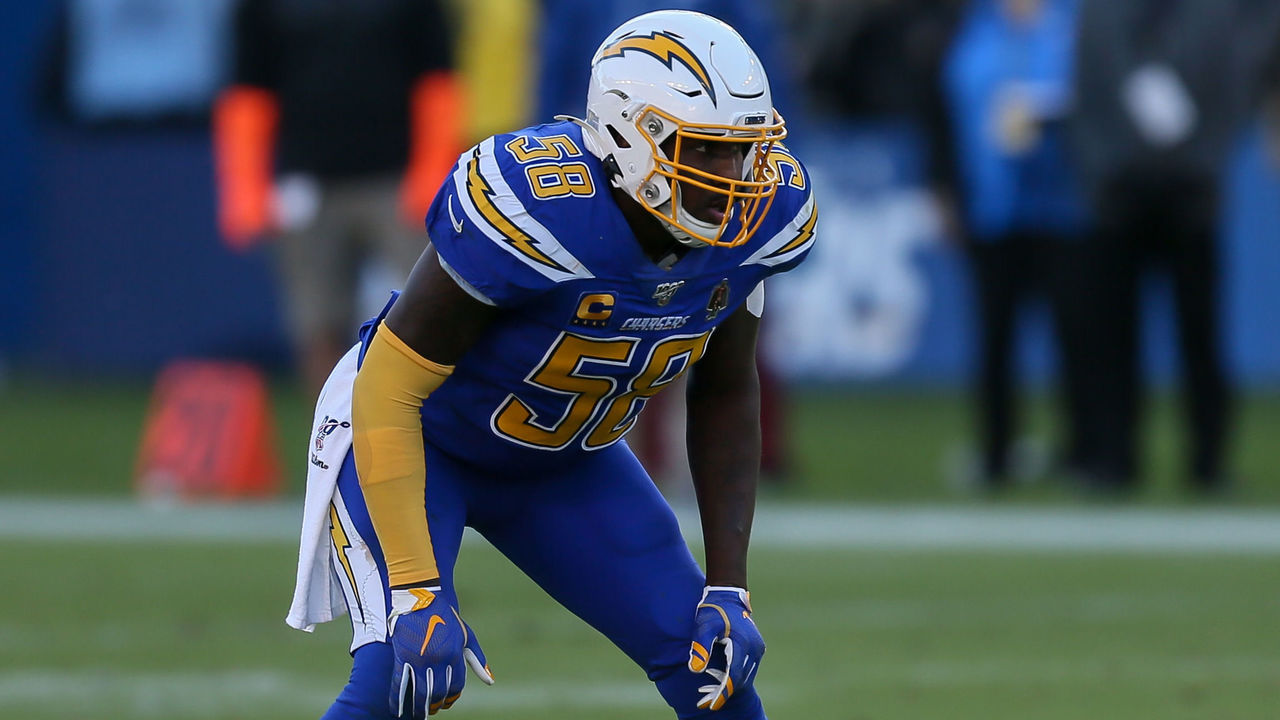 During his time with the Carolina Panthers, Davis was one of the most dominant coverage linebackers in the league, even after making an unprecedented recovery from three ACL injuries. But Father Time caught up to the 36-year-old in a big way in 2019. The Chargers should be looking to get younger at the position, and releasing Davis would save $5.25 million.
Miami Dolphins - Josh Rosen
Few players have endured a more difficult start to their career than Rosen. The No. 10 pick in 2018 was shipped to the Dolphins by the Arizona Cardinals after producing a poor rookie season as part of one of the league's least talented offenses. Rosen was then significantly outplayed by Ryan Fitzpatrick in Miami. He could be pushed further down the depth chart with the veteran returning for 2020 and the Dolphins likely to draft a quarterback in the first round. Rosen deserves a real shot at success, and Miami should try and get something in return for him now before his value drops any further.
New England Patriots - Mohamed Sanu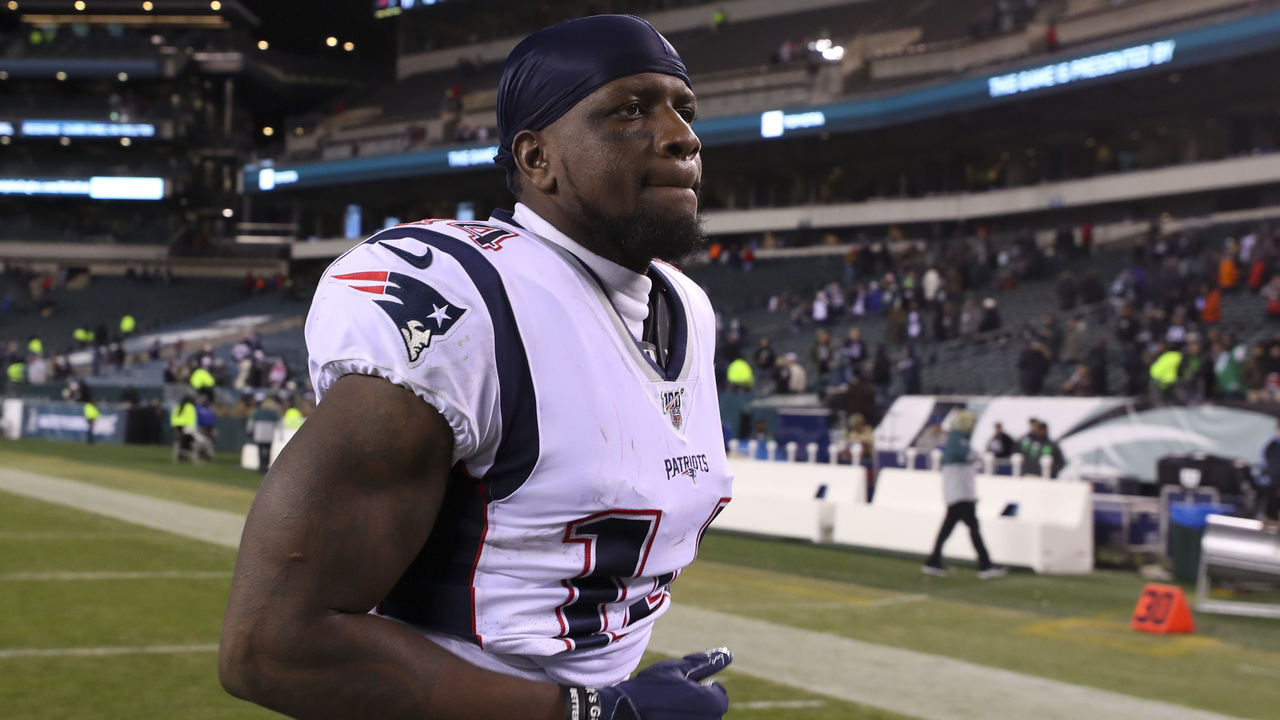 Desperate to reenergize their passing game after the failed Antonio Brown experiment, the Patriots sent a second-round pick to the Atlanta Falcons for Sanu a week before the trade deadline. But the veteran averaged just 25.9 yards per game in the regular season and was a non-factor in the wild-card defeat. Sanu isn't expensive at $6.5 million, and New England isn't exactly drowning in receiving talent, but cutting him would incur no dead money while also giving the Patriots more freedom to bring in younger options.
New York Jets - Trumaine Johnson
Johnson has been one of the bigger free-agent busts in recent memory. If the cornerback is cut, the Jets will carry $12 million of his $15-million cap hit in dead money. It speaks to how disappointing Johnson has been that the team will almost certainly take the bullet to move on. The 30-year-old - who inked a five-year, $72.5-million contract in 2018 - played in just 17 out of 32 games due to injury and was benched in prime time early last season.
Pittsburgh Steelers - Mark Barron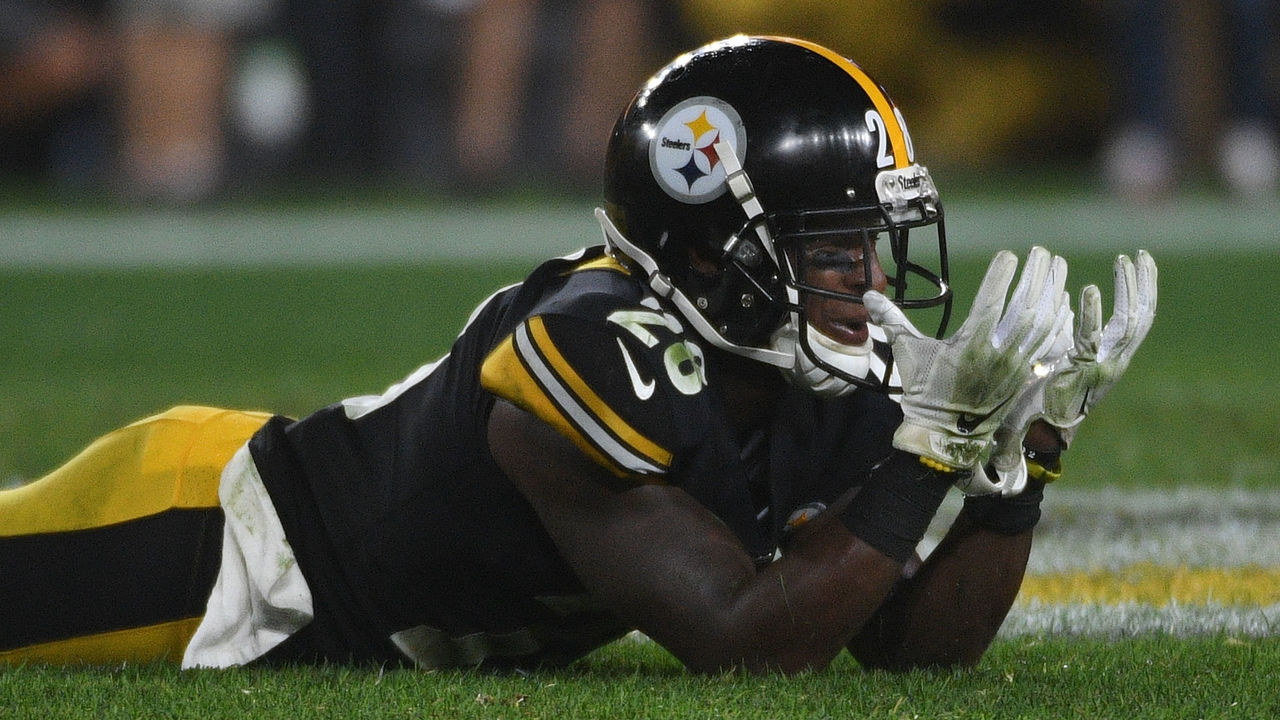 Last offseason, Barron was brought in to help shore up the Steelers' pass defense, specifically in the short and intermediate areas where the unit had been routinely attacked. But instead of elevating the linebacker corps, Barron became its biggest liability, allowing a passer rating of 102.6 on 76 targets, per PFF. Pittsburgh can save $5.25 million in cap space by releasing the 30-year-old.
Tennessee Titans - Delanie Walker
Walker has been one of the Titans' best players since joining the team in 2013, racking up at least 800 yards in each of his first four years in Tennessee. But injuries have limited the tight end to just eight games over the past two seasons. Jonnu Smith flashed intriguing potential in relief of Walker, and the Titans can save $6.42 million by moving on from the veteran.
Contract stats courtesy: Spotrac