The NFL Power Rankings are selected by a panel of theScore's football editors.
1. Baltimore Ravens (8-2)
Previous Rank: 1
Even the most diehard defenders of Lamar Jackson didn't see what was coming this season. The dual-threat quarterback's sophomore leap has been so enormous, especially as a passer, that he's now the favorite to take home the MVP award.
2. Seattle Seahawks (8-2)
Previous Rank: 2
Labeled as a big body with a limited route tree, DK Metcalf has proven to be a much more developed product. He leads rookie wideouts in yards and shares the lead in touchdown receptions with five.
3. San Francisco 49ers (9-1)
Previous Rank: 4
It shouldn't be a shock that the 49ers' defense has become elite after years of adding the necessary pieces. The receiving corps, however, has been a pleasant surprise. San Fran is getting contributions from everyone, including rookie Deebo Samuel, who leads the team's wideouts in catches and yards.
4. New England Patriots (9-1)
Previous Rank: 2
The Patriots' offensive line has gone from one of the best in the league to one of the worst. Shaq Mason has regressed at right guard and Tom Brady's blind side has been a massive issue during Isaiah Wynn's injury-related absence.
5. New Orleans Saints (8-2)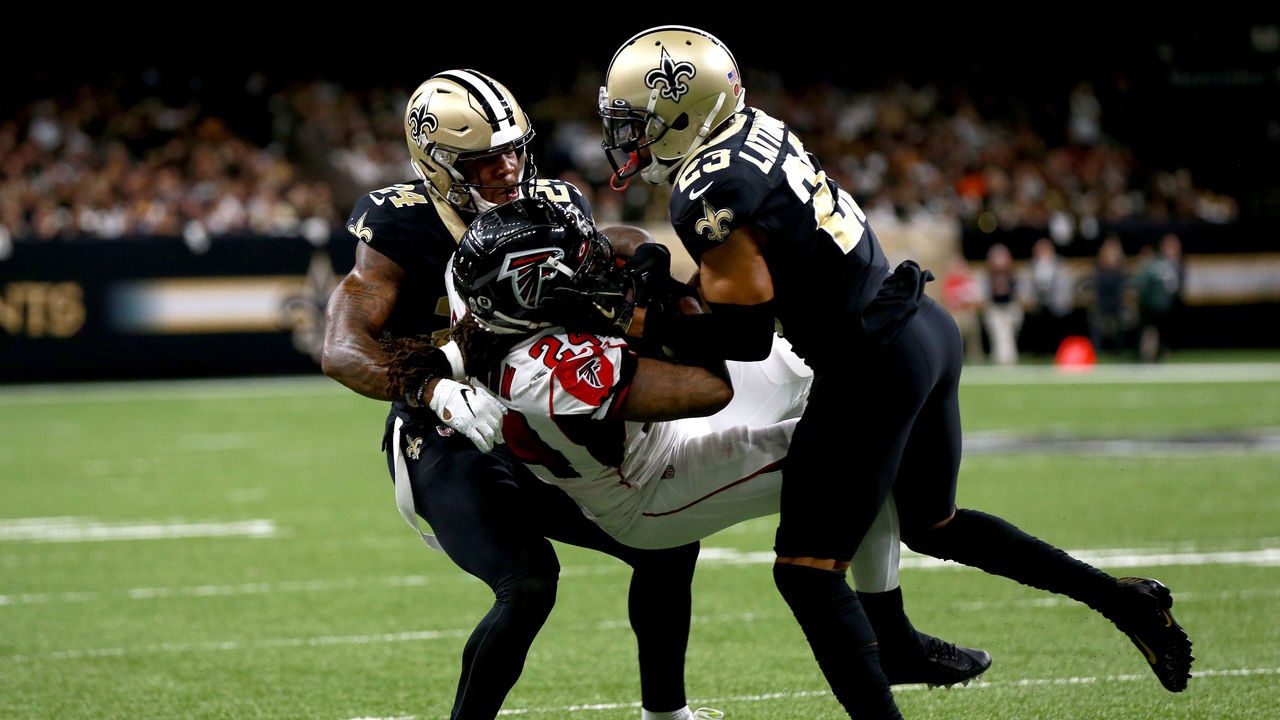 Previous Rank: 6
After fielding the NFL's 29th-ranked pass defense in 2018, New Orleans solved its secondary issues in a big way. With Marcus Williams and Marshon Lattimore in the midst of Pro Bowl campaigns, the Saints sit fifth in total defense.
6. Green Bay Packers (8-2)
Previous Rank: 5
The Packers' offseason was dominated by concerns over a potential power struggle between franchise quarterback Aaron Rodgers and rookie head coach Matt LaFleur. Through 11 weeks, the utter absence of drama has been surprising - though winning does cure most ills.
7. Minnesota Vikings (8-3)
Previous Rank: 7
Mike Zimmer's defenses are known for stifling passing attacks downfield. But it's been a different story in 2019, with Minnesota ranking 30th in QBR allowed on deep passes.
8. Kansas City Chiefs (7-4)
Previous Rank: 9
The oft-criticized Chiefs pass defense ranks 12th in the league and is getting strong contributions from Charvarius Ward and Rashad Fenton while Kendall Fuller's out with an injury.
9. Dallas Cowboys (6-4)
Previous Rank: 10
The Cowboys haven't been able to solve their slow starts; they've allowed opponents to score first eight times. It's a staggering stat considering the amount of talent on the NFC East leader's roster.
10. Houston Texans (6-4)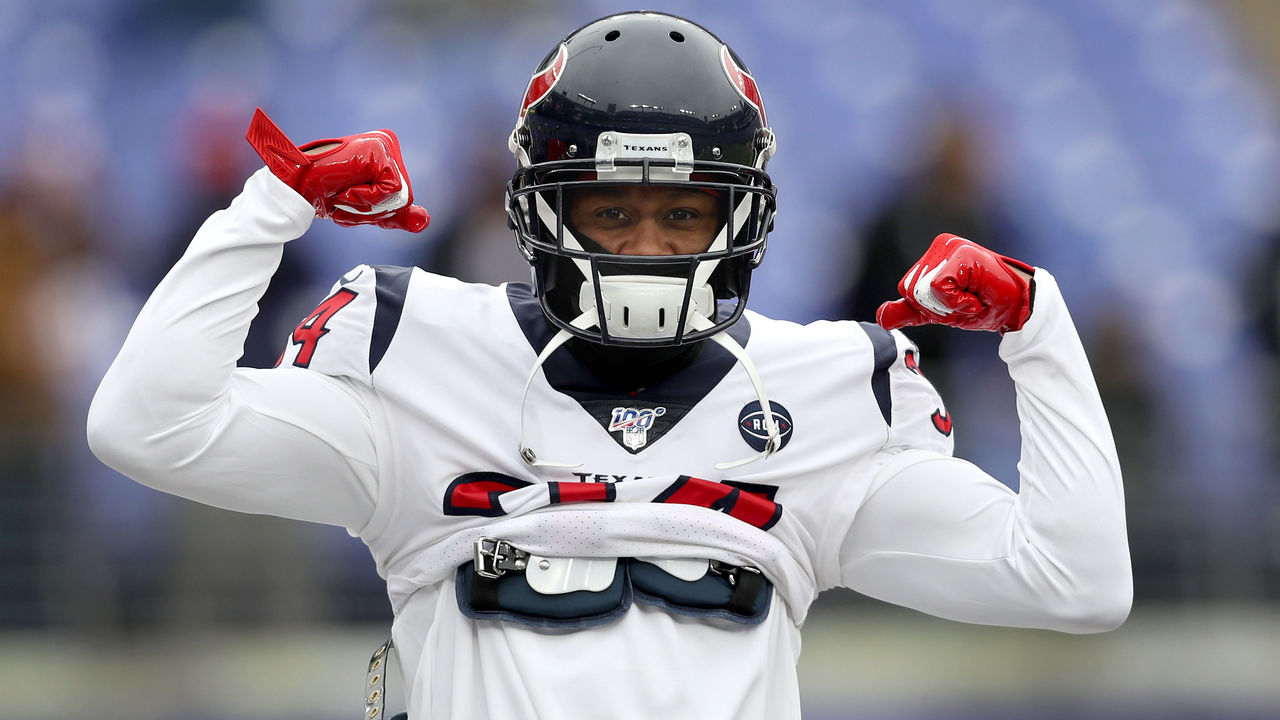 Previous Rank: 8
Carlos Hyde and Duke Johnson lead a surprisingly strong Texans run game after Lamar Miller tore his ACL in August. Houston tailbacks are averaging 5 yards per carry and the team ranks fifth in yards per game on the ground.
11. Oakland Raiders (6-4)
Previous Rank: 12
After their offseason drama, what's more surprising than the Raiders challenging for not only a playoff spot, but the division? The majority of their draft class is contributing right away and following Jon Gruden's leadership.
12. Buffalo Bills (7-3)
Previous Rank: 15
The most surprising development in Buffalo is the lack of development in the team's running game. Although he's averaging over 2 yards per carry more than Frank Gore, the Bills keep refusing to make Devin Singletary their featured back.
13. Indianapolis Colts (6-4)
Previous Rank: 18
For a well-coached team, a handful of the Colts' results in 2019 are head-scratchers. Indianapolis beat Houston and Kansas City (at Arrowhead) but lost to the Dolphins and Raiders at home.
14. Los Angeles Rams (6-4)
Previous Rank: 13
The Rams' offense, a unit that scored 32.9 points per game last season, has fallen off significantly, averaging just 24.3 points. The running game, led by Todd Gurley, ranks 20th in the league.
15. Philadelphia Eagles (5-5)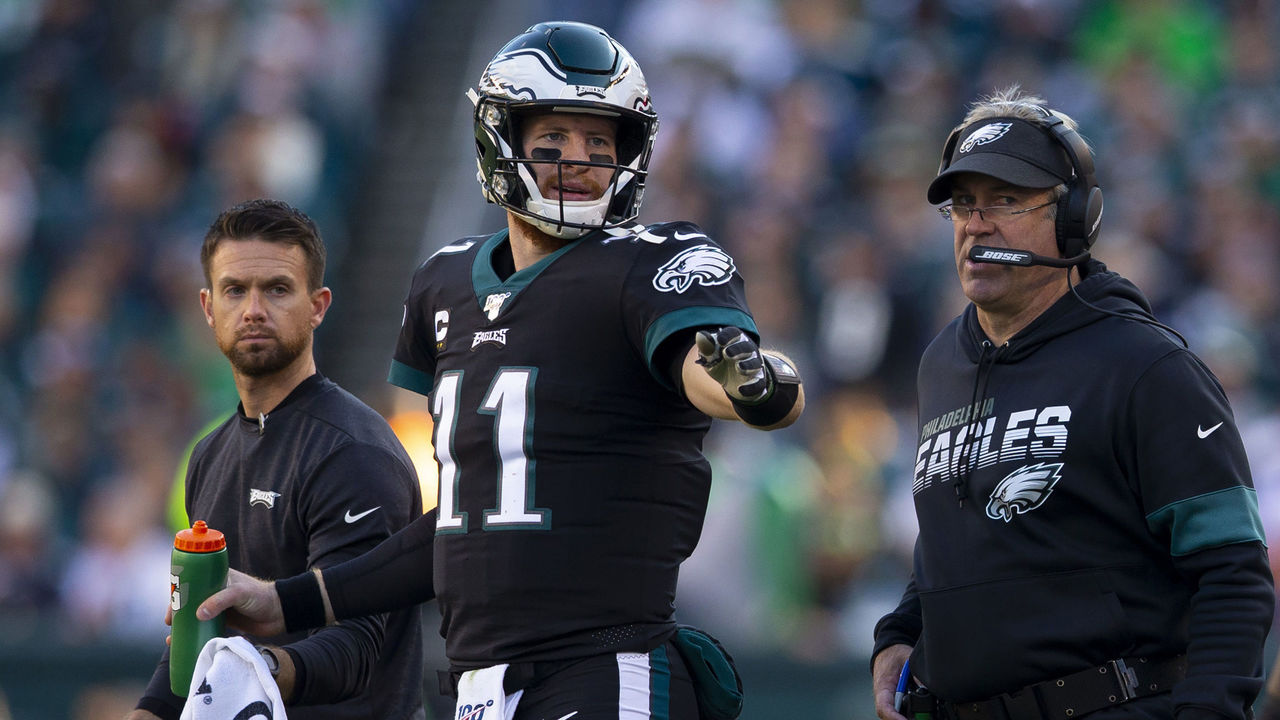 Previous Rank: 11
A Philly receiving corps that features Alshon Jeffery, DeSean Jackson, Nelson Agholor, J.J. Arcega-Whiteside, Zach Ertz, and Dallas Goedert was expected to be a strength. For a variety of reasons (including injury), the group has turned out to be one of the worst in the NFL.
16. Tennessee Titans (5-5)
Previous Rank: 17
No one is going to mistake Ryan Tannehill for Aaron Rodgers, but the veteran quarterback has Tennessee fighting for a playoff spot after taking over for Marcus Mariota. Tannehill is 3-1 as a starter this year and has completed 71% of his passes.
17. Carolina Panthers (5-5)
Previous Rank: 14
After amassing just 35 sacks in 2018 - 27th in the NFL - Carolina leads the league with 39 quarterback takedowns after Week 11. Veterans Mario Addison and Gerald McCoy, along with rookie Brian Burns, lead an impressive front seven.
18. Cleveland Browns (4-6)
Previous Rank: 23
Baker Mayfield's issues with throwing deep are perplexing after he excelled in that area as a rookie. In 2018, he had 11 touchdowns (sixth in the NFL) and an adjusted completion percentage of 51.4% (second) on passes of 20 yards or more, per PFF. This year, Mayfield only has three such touchdowns, and his accuracy has dropped to 40.5%.
19. Pittsburgh Steelers (5-5)
Previous Rank: 16
Pittsburgh's defense has habitually failed to live up to its talent level. But in a year where the Steelers desperately needed it to step up after losing Ben Roethlisberger, the unit has become elite. Inspired by the addition of Minkah Fitzpatrick, Pittsburgh ranks third in Football Outsiders' defensive DVOA.
20. Chicago Bears (4-6)
Previous Rank: 19
Mitchell Trubisky appeared on track to become at least an average starter after a solid 2018. But Trubisky's third year has been so bad - he ranks 29th of 32 in QBR and has thrown just nine touchdowns - that Chicago should be in the market for a new quarterback this offseason.
21. Jacksonville Jaguars (4-6)
Previous Rank: 20
Second-year wide receiver DJ Chark came out of nowhere to emerge as one of 2019's breakout performers. He's tied for the league lead with eight touchdowns and his 796 yards rank 10th.
22. Los Angeles Chargers (4-7)
Previous Rank: 22
It's alarming how much Philip Rivers has dropped off. After 10 and 12 interceptions in the 2017 and 2018 seasons, respectively, Rivers has thrown 14 picks through 11 games. His 85.5 passer rating is also his lowest since 2007.
23. Detroit Lions (3-6-1)
Previous Rank: 21
Matt Stafford's days as a gunslinger appeared to be over after he finished 36th out of 39 quarterbacks in average completed air yards (4.7) in 2018, per Next Gen Stats. But the Lions quarterback, who's currently out with a back injury, rained down fire in 2019. In the aforementioned stat, Stafford's mark of 8.3 yards easily leads the league.
24. Arizona Cardinals (3-7-1)
Previous Rank: 25
While the Cardinals' offense has largely been a positive in 2019, David Johnson's play has been concerning. He's started eight games and has just 302 rushing yards, an average of 37 per game. He hasn't eclipsed 100 rushing yards in a game since November 2018.
25. Atlanta Falcons (3-7)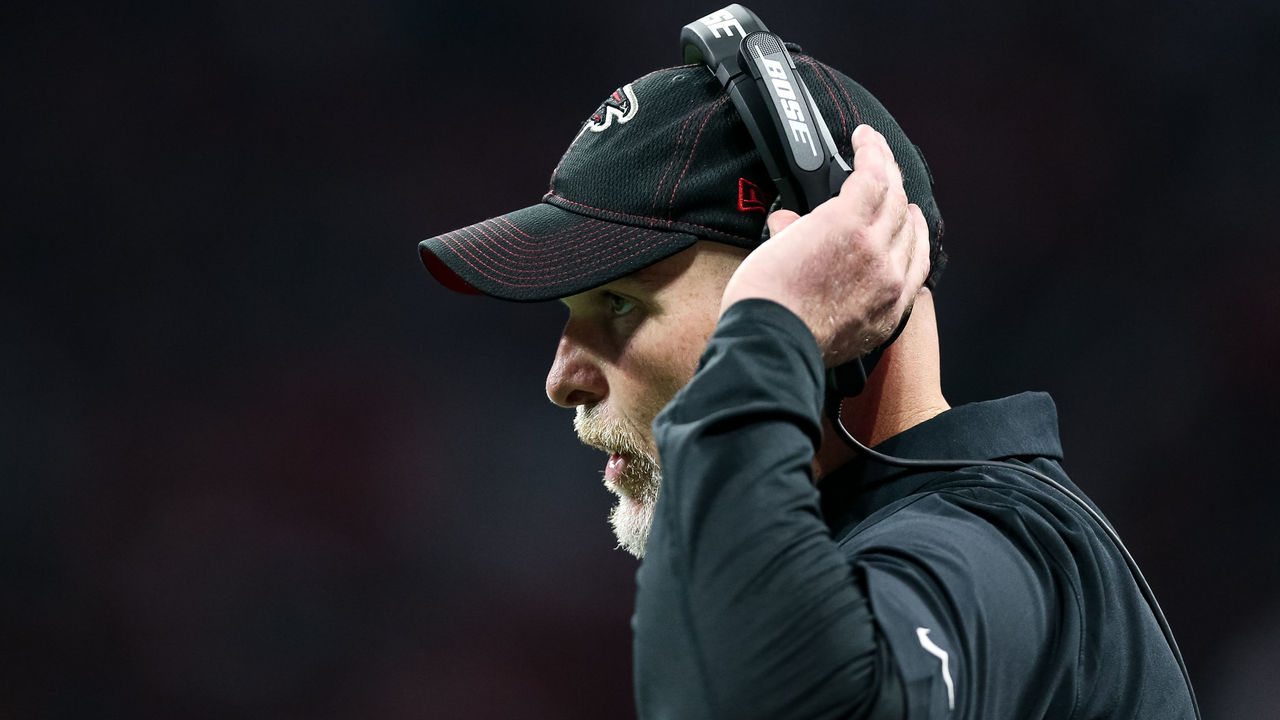 Previous Rank: 26
Although the Falcons' defense is far healthier this year than in seasons past, it's been more of the same for Dan Quinn's unit. Even with all of its speed and talent, Atlanta is giving up 26.2 points per game - seventh-worst in the league.
26. Tampa Bay Buccaneers (3-7)
Previous Rank: 24
What is up with O.J. Howard? The tight end figured to thrive in Bruce Arians' offense, but he's totaled just 17 catches and one touchdown in 10 games. Howard even got benched during Sunday's loss after a brutal drop led to an interception.
27. New York Jets (3-7)
Previous Rank: 29
Not only has Sam Darnold failed to take the step forward that you would expect from a third overall pick, but he's moved in the opposite direction. The USC product can't shake his disdain for throwaways, and it's resulting in some hideous interceptions.
28. Denver Broncos (3-7)
Previous Rank: 27
What's most surprising about these Broncos is how competitive they've been. Of their seven losses, six of them came by a combined 27 points. Even with Brandon Allen at the controls for the past two games, Denver has remained a tough out.
29. Miami Dolphins (2-8)
Previous Rank: 28
Despite their apparent attempt to tank for the No. 1 overall pick, the Dolphins have won not one, but two games. They even defeated the playoff-contending Colts (albeit sans Jacoby Brissett).
30. New York Giants (2-8)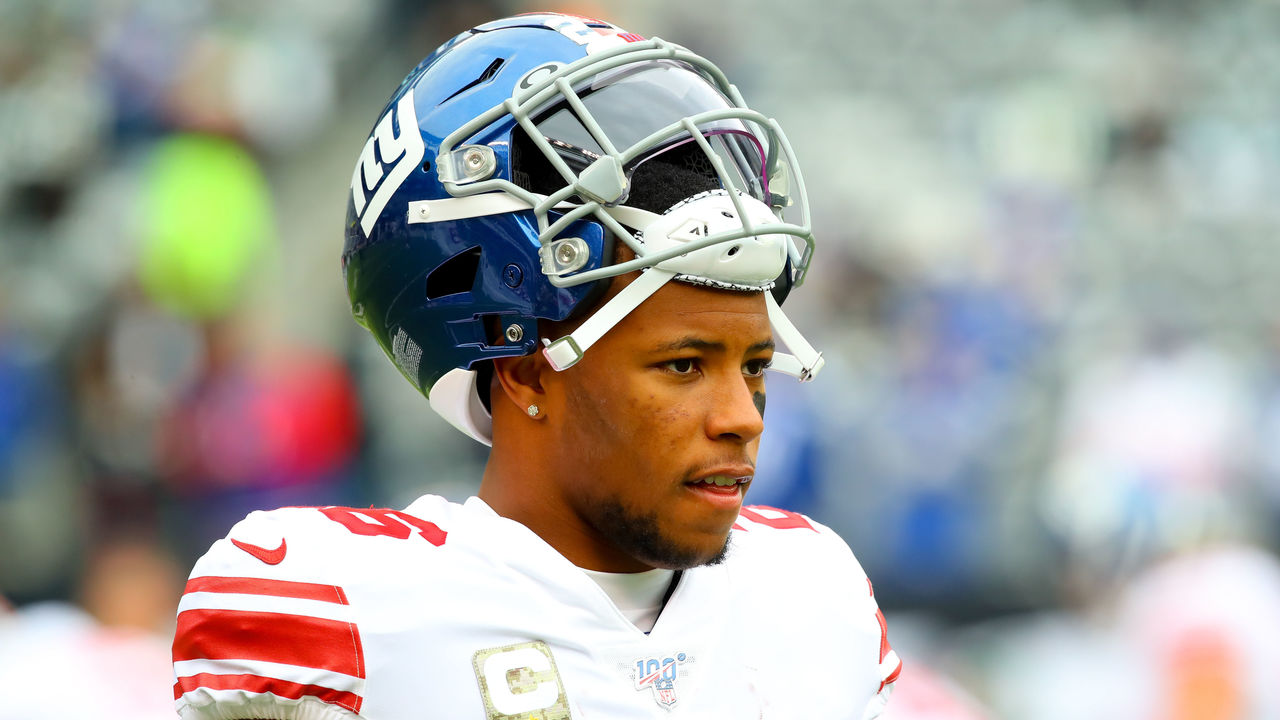 Previous Rank: 30
Even when he's been healthy, Saquon Barkley hasn't reproduced the success that he had last year, when he was running behind a worse offensive line. Barkley is averaging 4 yards per carry, down from the 5 he posted as a rookie, and has just two rushing scores compared to 11 last year.
31. Washington Redskins (1-9)
Previous Rank: 31
It's far too early to label him a bust, but Dwayne Haskins hasn't shown the type of promise one would expect from a first-round pick. The Redskins' depressed fan base has to be worried about the readiness of a quarterback with two touchdowns against five interceptions who's taken 14 sacks.
32. Cincinnati Bengals (0-10)
Previous Rank: 32
While Cincinnati's poor offensive line was always going to limit the ceiling of the running game, Joe Mixon's struggles have been shocking. A year after racking up 1,118 yards and eight touchdowns, Mixon is averaging 1.3 fewer yards per carry and has found the end zone just once as a runner.