Grading the biggest deals before the NFL trade deadline
Don Juan Moore / Getty Images Sport / Getty
The NFL trade deadline has passed, with the most significant activity occurring in the days prior to the cutoff. With all the transactions in the rear-view mirror, we grade every significant swap leading up to the deadline.
Rams trade Aqib Talib to Dolphins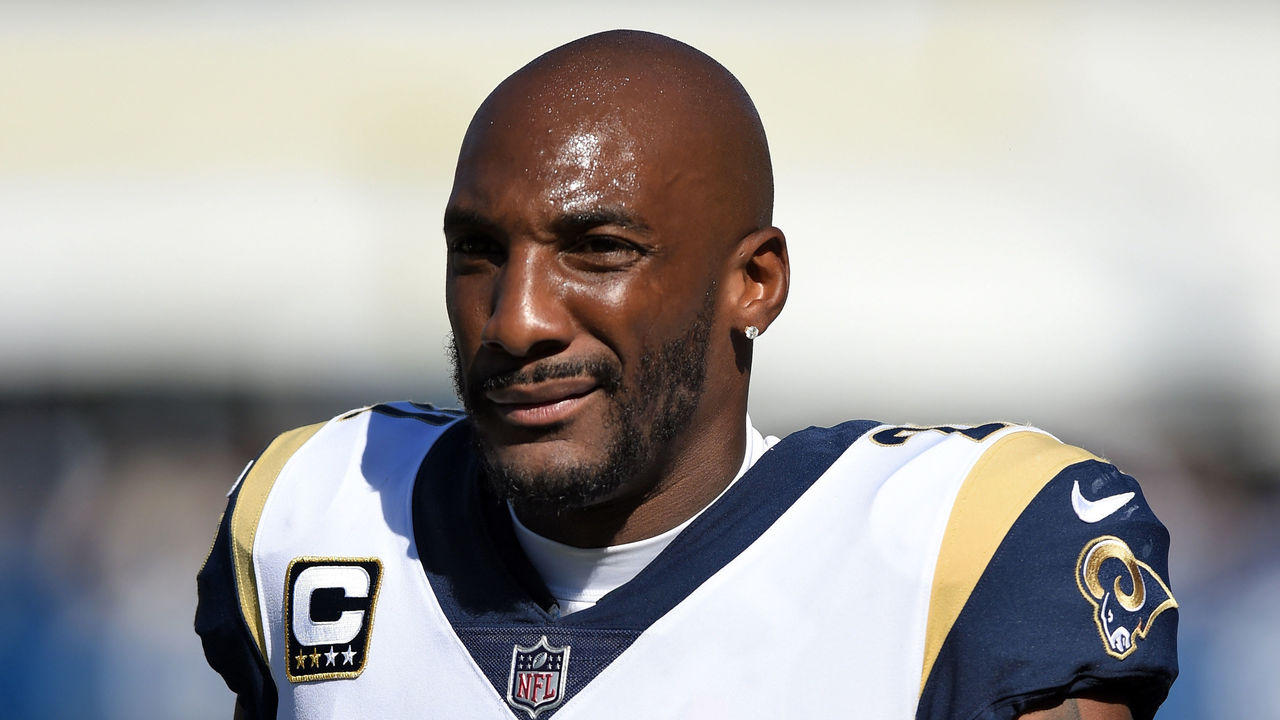 | Dolphins receive | Rams receive |
| --- | --- |
| CB Aqib Talib | Future 7th-round pick |
| 2020 5th-round pick | |
Dolphins: A
Rams: C-
In a salary dump that wouldn't be out of place in the NBA but is almost unprecedented in the NFL, the Miami Dolphins took on the $4.2 million remaining on injured cornerback Talib's expiring contract for a late-round pick upgrade. There's a good chance he'll never play a snap in aqua and orange.
The Los Angeles Rams were motivated to clear Talib - once a key component of their secondary - off their books to free up cash to extend newly acquired cornerback Jalen Ramsey. The mercurial former Jaguar made it clear he was going to demand an "ungodly" amount of money from Jacksonville on his next deal, and he now has all the leverage in Los Angeles.
Jets ship Leonard Williams to Giants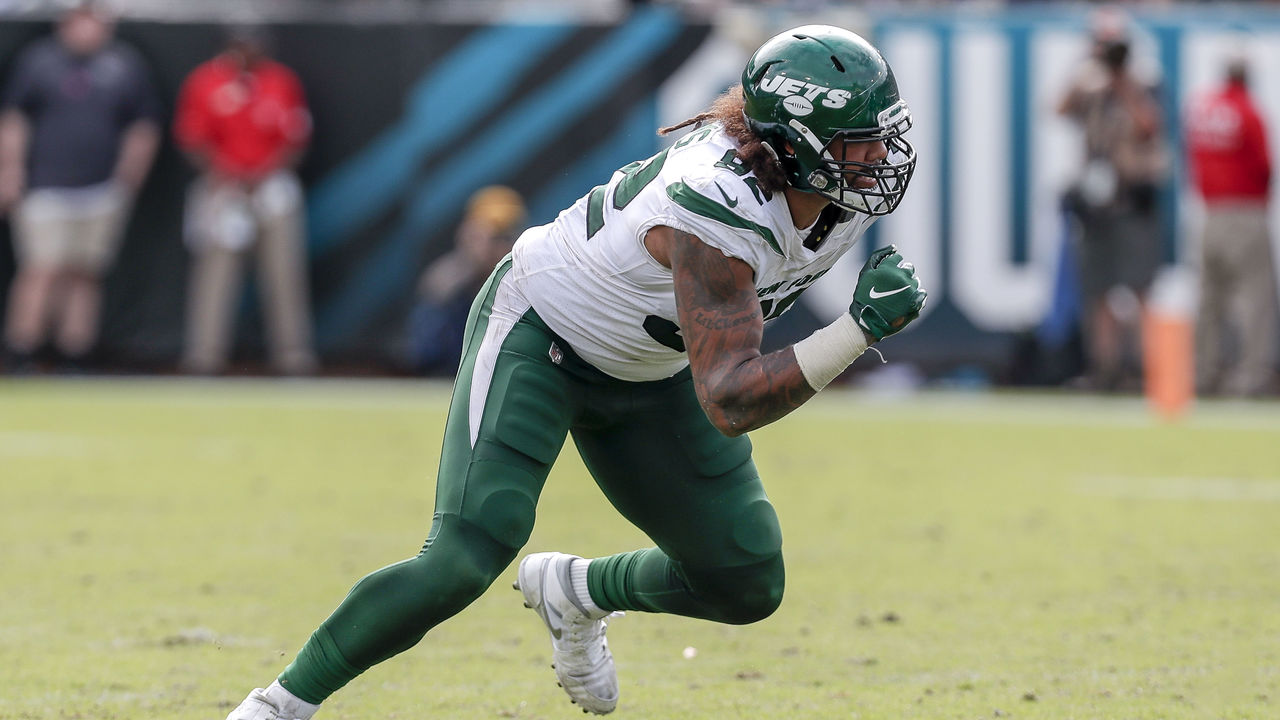 | Giants receive | Jets receive |
| --- | --- |
| DL Leonard Williams | 3rd-round pick (2020) |
| | Conditional 5th-round pick (2021) |
Jets: B+
Giants: F
The New York Giants were expected to exclusively be sellers at the deadline but instead went out and traded for a defensive lineman - albeit a good one - on an expiring contract. The Giants could conceivably earn a 2021 compensatory pick as high as the third round if Williams leaves as a free agent, so perhaps that's part of the justification here. However, that would mean they can't sign players next offseason who, deemed by the NFL's compensatory-pick formula, wash out the loss of Williams.
While this deal won't look as bad if the Giants can re-sign the lineman, it's still a big price to pay for a meaningless half-season of a player they likely could have grabbed on the open market in March. For the New York Jets, in a solid bit of business, they avoid playing the compensatory-pick game and immediately get an early third-rounder in 2020.
Dolphins send Kenyan Drake to Cardinals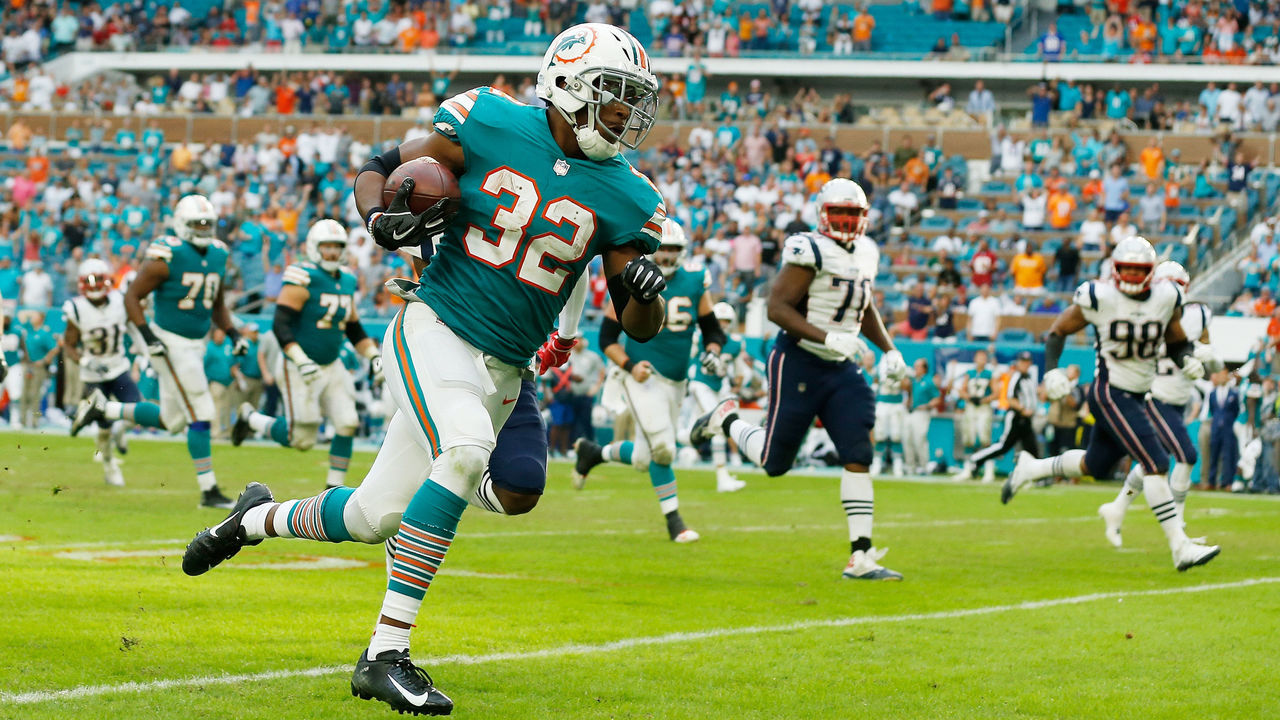 | Cardinals receive | Dolphins receive |
| --- | --- |
| RB Kenyan Drake | Conditional draft pick (2020) |
Dolphins: C+
Cardinals: C
David Johnson and Chase Edmonds are expected to miss some time, so the Arizona Cardinals looked to the trade market to plug their hole at tailback. Drake is a better player than he appeared to be in the Miami Dolphins' anemic offense and a great fit for Kliff Kingsbury's scheme. But this is another puzzling case; a team that's unlikely to make the playoffs traded away a draft asset for a player on an expiring contract. The selection is reportedly a just sixth-rounder that will increase to a fifth if certain conditions are met, but every pick counts for a rebuilding team like the Cardinals.
If this is a long-term play and the Cardinals intend to re-sign Drake, that throws into question Johnson's future with the club.
Patriots deal Michael Bennett to Cowboys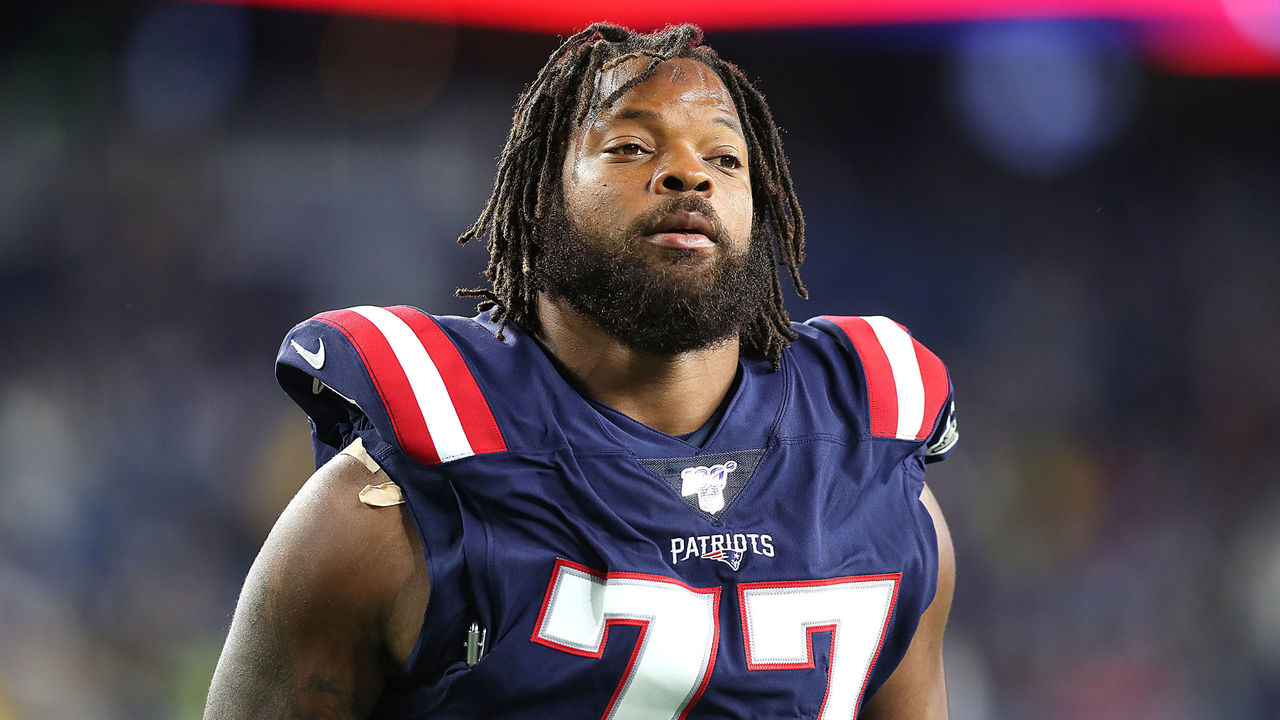 | Cowboys receive | Patriots receive |
| --- | --- |
| DE Michael Bennett | 7th-round pick (2021) |
Cowboys: B
Patriots: B
There's little downside for either team in this scenario. The New England Patriots recoup an asset - albeit a minimal one - for a player who simply wasn't a culture fit and no longer had any value to them. The Dallas Cowboys spend almost nothing to possibly light a fire under a declining veteran who could play a useful role for a pass-rushing rotation in need of reinforcements.
Broncos move Emmanuel Sanders to 49ers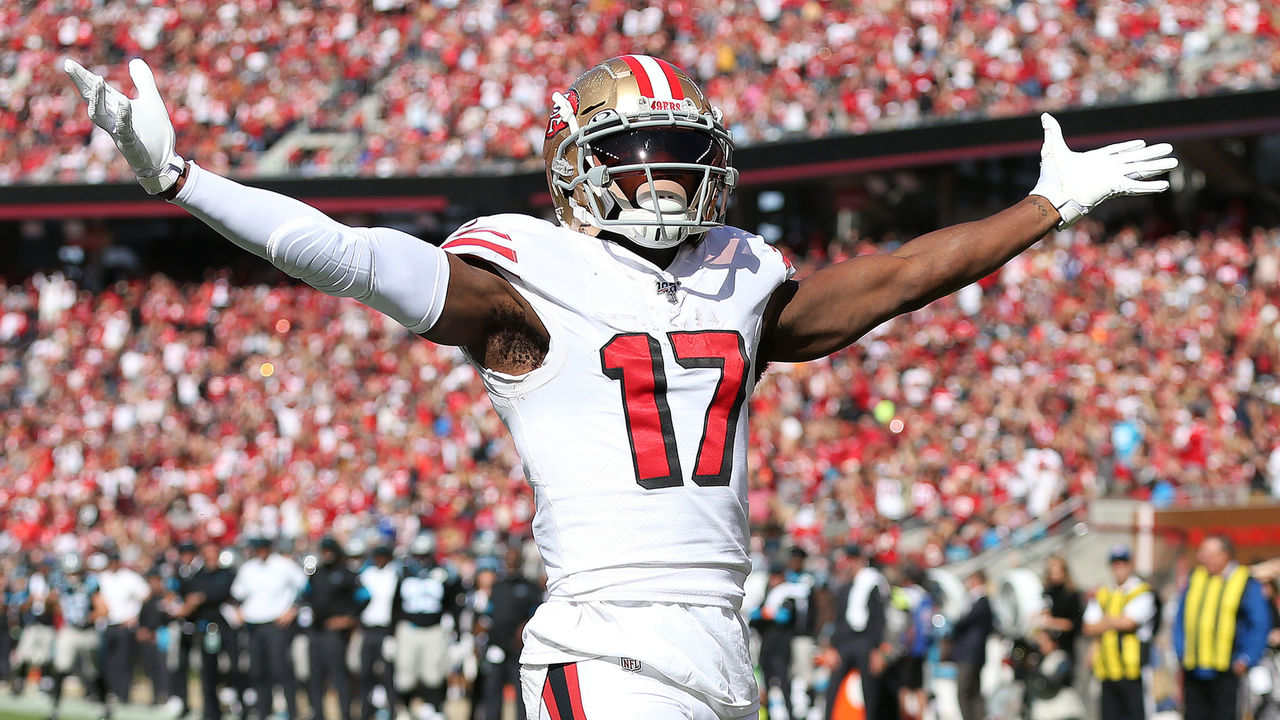 | 49ers receive | Broncos receive |
| --- | --- |
| WR Emmanuel Sanders | 3rd-round pick (2020)  |
| 5th-round pick (2020) | 4th-round pick (2020) |
Broncos: A
49ers: C+
Sanders has looked shockingly spry for a 32-year-old receiver who tore his Achilles in late 2018, but his addition shouldn't move the needle much for a San Francisco 49ers offense that struggles to get the ball to its wideouts. He's better than who the Niners had, but he's no longer a difference-maker.
Everyone expected the Denver Broncos to deal Sanders for the best offer on the table, so a Day 2 pick in return has to be considered a major success considering the team's lack of leverage. It seems San Fran panicked a little when Mohamed Sanu landed with the Patriots; the Sanders trade was completed just hours later.
Falcons trade Mohamed Sanu to Patriots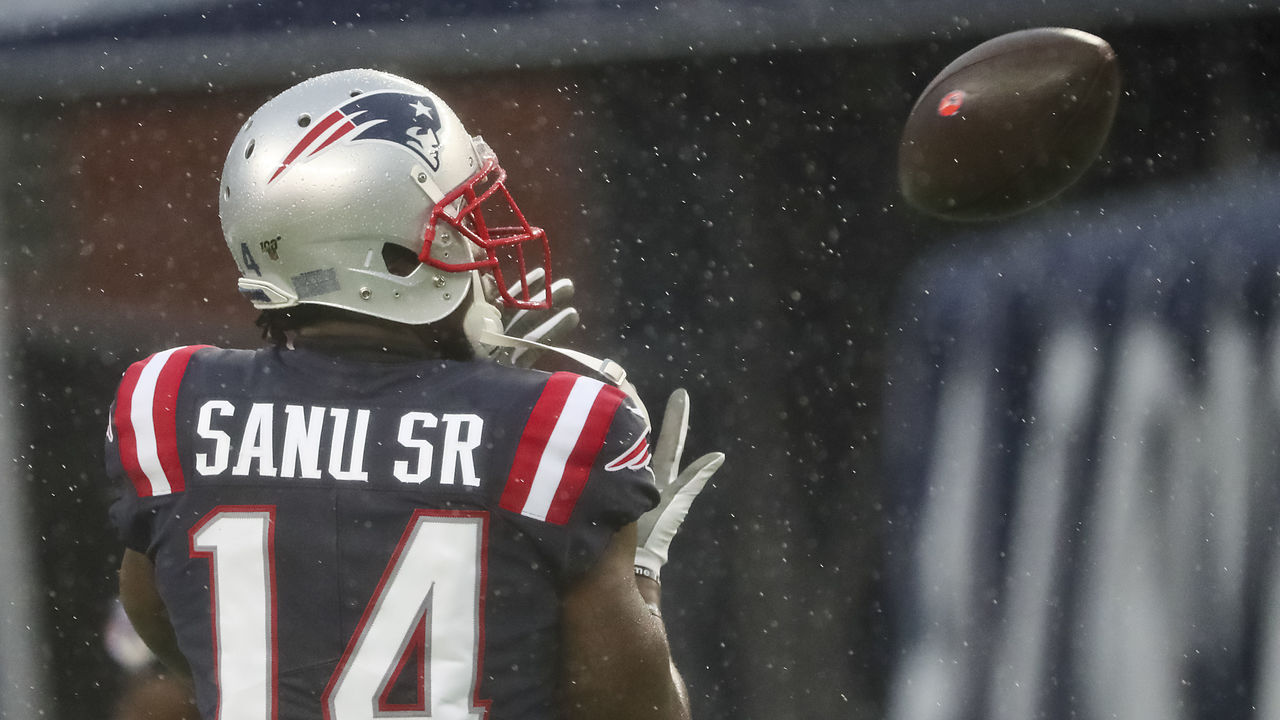 | Patriots receive | Falcons receive |
| --- | --- |
| WR Mohamed Sanu | 2nd-round pick (2020) |
Falcons: A
Patriots: C
The Atlanta Falcons cashed in on a Patriots team desperate to upgrade its receiving corps and netted the best possible return. Sanu is a 30-year-old who has never eclipsed 1,000 receiving yards in a season, and Atlanta turning him into a second-rounder should be viewed as a major coup.
On the other side, the undefeated Patriots are looking to take advantage of yet another season with championship potential and acquired a long-sought-after pass-catcher. After the failed experiments with Antonio Brown, Demaryius Thomas, and Josh Gordon, New England gets a no-nonsense receiver who moves Phillip Dorsett and Jakobi Meyers to more comfortable roles in the offense.
Raiders ship Gareon Conley to Texans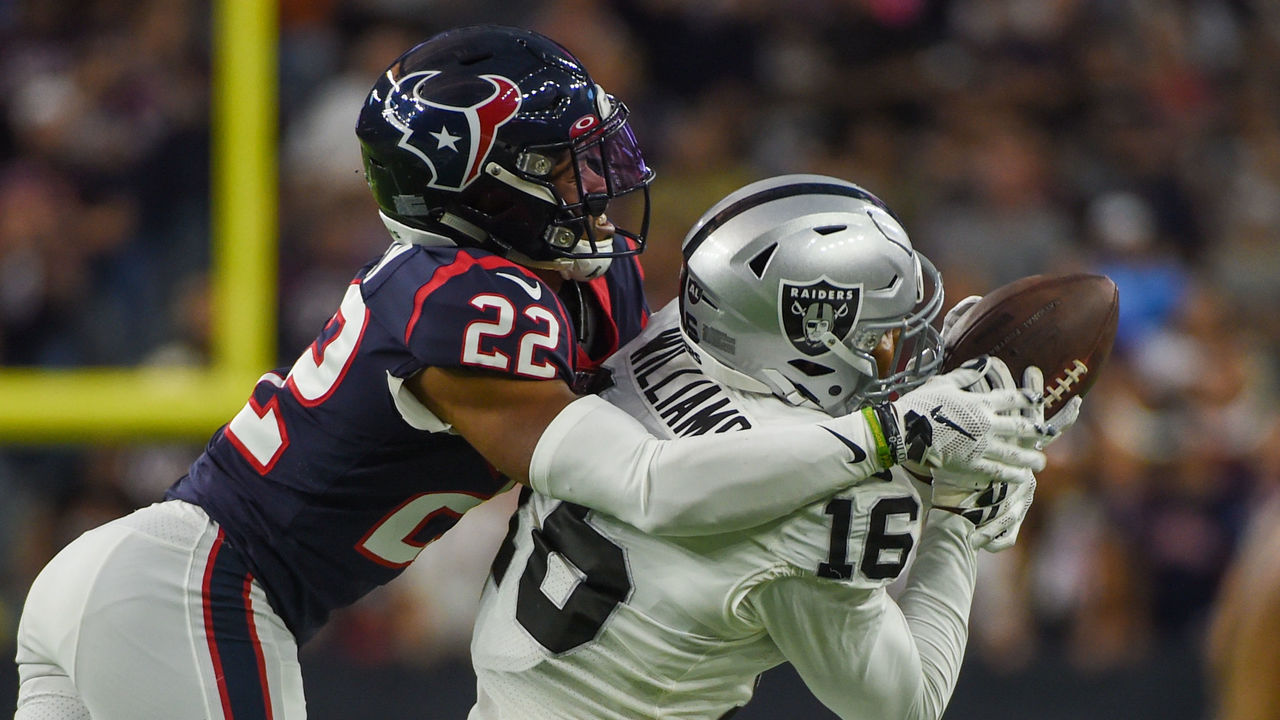 | Texans receive | Raiders receive |
| --- | --- |
| CB Gareon Conley | 3rd-round pick (2020) |
Raiders: B
Texans: D
Bill O'Brien has been wheelin' and dealin' since the Houston Texans fired general manager Brian Gaine in June, and that might not be a good thing. Houston has since given away draft picks like they are Halloween candy. Conley is a far better fit in the Texans' man-dominant scheme and was a first-round pick in 2017 for a reason. While surrendering just a third-rounder appears to be decent value in a vacuum, the Texans already parted with two first-round selections for Laremy Tunsil and a potential third-rounder for Duke Johnson. Houston is sacrificing too much long term when its status as a short-term contender is far from assured.
Meanwhile, the Oakland Raiders get a better-than-expected return for a player who's failed to live up to his potential and was selected before Jon Gruden and Mike Mayock took over the franchise's reins, though it's never great to give up on a first-rounder halfway through their rookie deal.
Jaguars send Jalen Ramsey to Rams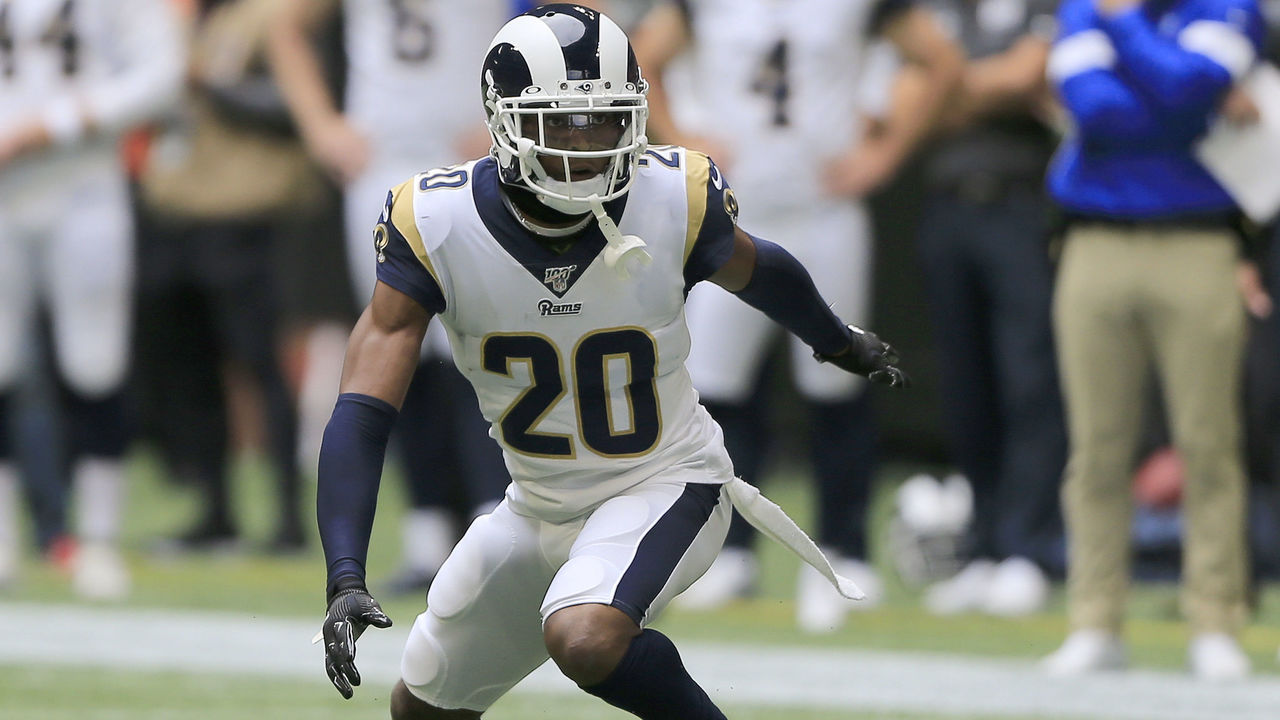 | Rams receive | Jaguars receive |
| --- | --- |
| CB Jalen Ramsey | 1st-round pick (2020) |
| | 1st-round pick (2021) |
| | 4th-round pick (2021) |
Rams: C
Jaguars: B
It hurts to trade a player with the rare talents of Ramsey, but his actions - staying away from the Jaguars with various injuries, the veracity of which remains uncertain - left the team with no other choice but to move on. Jacksonville did well to maximize Ramsey's trade value despite being put in such a low-leverage situation.
The Rams will likely say they're thrilled to pay the price they did, as exorbitant as it appears, but they might rue their lack of young talent down the road. Trades for Jared Goff and Brandin Cooks, coupled with the Ramsey deal, mean the Rams could go five years without making a first-round selection. They've also yet to reach a contract extension with Ramsey, and if negotiations prove difficult or impossible, Los Angeles will quickly come to regret this blockbuster.
Rams deal Marcus Peters to Ravens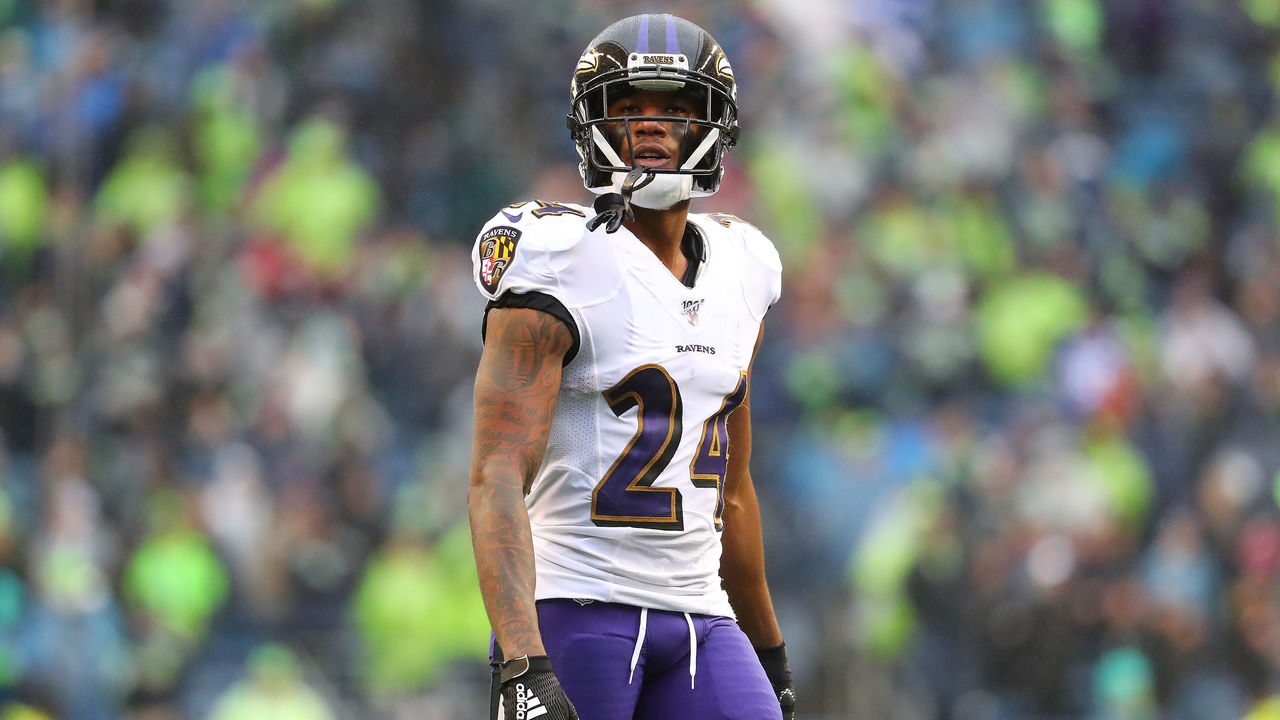 | Ravens receive | Rams receive |
| --- | --- |
| CB Marcus Peters | LB Kenny Young |
| | 5th-round pick (2020) |
Rams: C-
Ravens: B+
Maybe Peters is a pain for coaches to work with in the locker room, and, sure, his production on the field certainly hasn't lived up to the promise he showed early in his career. But is this really all the Rams could get for him? A relative no-name linebacker and a late-round pick?
The Rams' desire to free up cash to pay Ramsey almost certainly precipitated Peters' deal out of L.A. The Ravens were wise to recognize a bargain, as they now stand to net a compensatory pick if Peters departs in free agency.
Comments
✕
Grading the biggest deals before the NFL trade deadline
  Got something to say? Leave a comment below!