The NFL Power Rankings are selected by a panel of theScore's football editors.
This week, we're highlighting one defining stat for every team so far this season.
1. New England Patriots (6-0)
Previous Rank: 1
Granted, the competition has been inferior up to this point, but New England's defense ranks first in almost every major defensive category through six games, including points allowed per game (eight), and has scored more touchdowns than it has allowed.
2. New Orleans Saints (5-1)
Previous Rank: 2
Michael Thomas has been key to the Saints' winning streak in Drew Brees' absence. The star wideout has the NFL's second-most receptions for first downs with 30.
3. Seattle Seahawks (5-1)
Previous Rank: 5
MVP candidate Russell Wilson has 17 touchdowns, no interceptions, and a 100-plus quarterback rating in every contest this season. He's only the third quarterback in the Super Bowl era to put together six straight games with a 100+ quarterback rating and has the Seahawks flying high.
4. Green Bay Packers (5-1)
Previous Rank: 4
Led by budding stars in the secondary, Green Bay's pass defense has allowed a passer rating of just 74.5 from opposing quarterbacks through a half-dozen games.
5. San Francisco 49ers (5-0)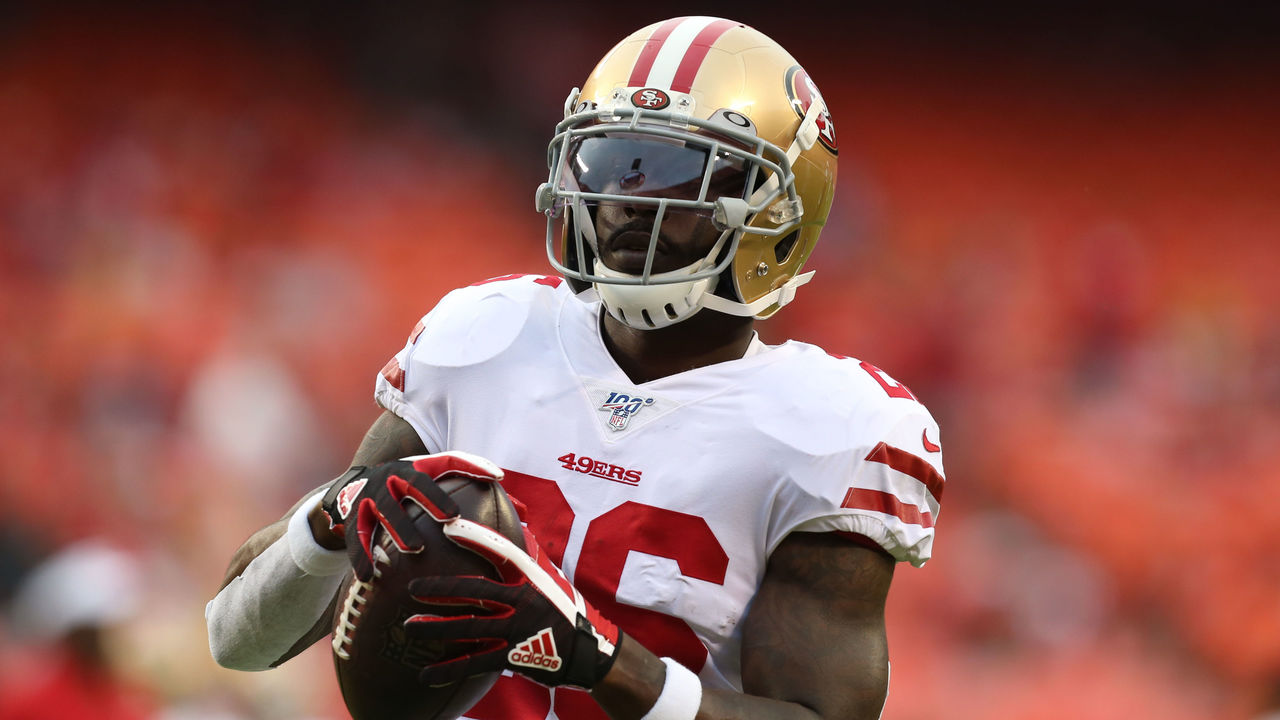 Previous Rank: 7
The Niners are plus-83 in point differential, ranking second in the league behind only the Patriots. No stat better illustrates San Francisco's dominance on both sides of the ball through six weeks.
6. Kansas City Chiefs (4-2)
Previous Rank: 3
For a team that relies on Patrick Mahomes and the offense's production, it's troubling that the Chiefs rank 30th in time of possession, averaging 26 minutes with the ball per game. They held possession for just one minute and 25 seconds in the fourth quarter of Sunday's loss to the Texans.
7. Houston Texans (4-2)
Previous Rank: 9
Deshaun Watson is finally getting time. The quarterback hasn't been sacked in the Texans' last two games - both wins. He was taken down 18 times in the first four weeks, including two six-sack outings.
8. Minnesota Vikings (4-2)
Previous Rank: 15
Big plays have fueled Minnesota's offense thus far, especially in the run game. Alexander Mattison and Dalvin Cook rank third and fourth in the league, respectively, with 52.4% and 46.7% of their yardage on 15-plus yard runs.
9. Baltimore Ravens (4-2)
Previous Rank: 12
Led by its breakout quarterback, balanced backfield, and stout offensive line, Baltimore leads the league in total offense and rushing offense, averaging 205 yards on the ground per game.
10. Buffalo Bills (4-1)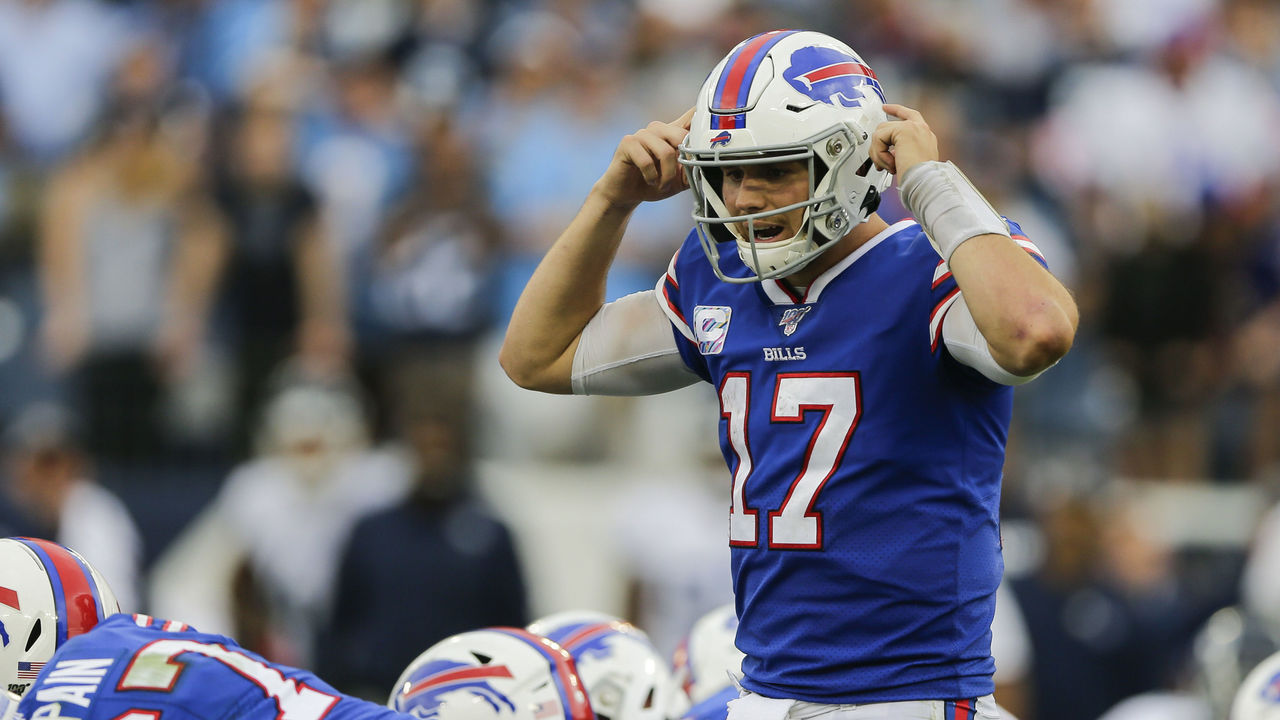 Previous Rank: 14
The Bills don't always get into the red zone, but when they do, they go all the way to the end zone. They're tied with the Texans with an NFL-best 71.4% touchdown percentage on possessions that travel inside the 20-yard line.
11. Indianapolis Colts (3-2)
Previous Rank: 11
Frank Reich's aggressive-minded Colts are one of just three teams that have converted all of their fourth-down attempts. Moreover, they're tied for the NFL lead with seven successful fourth-down plays.
12. Los Angeles Rams (3-3)
Previous Rank: 6
The typically fast-starting Rams were the last team in the league to record a first-quarter touchdown this season when Robert Woods scored against the Niners. It wasn't enough to prevent the Rams from losing a third straight game.
13. Carolina Panthers (4-2)
Previous Rank: 17
Cam who? Kyle Allen is the first quarterback in NFL history to win his first five games without throwing an interception.
14. Detroit Lions (2-2-1)
Previous Rank: 13
Detroit's starting cornerback trio of Darius Slay, Rashaan Melvin, and Justin Coleman are allowing just 54% of targets in their coverage to be caught and have totaled five pass breakups.
15. Philadelphia Eagles (3-3)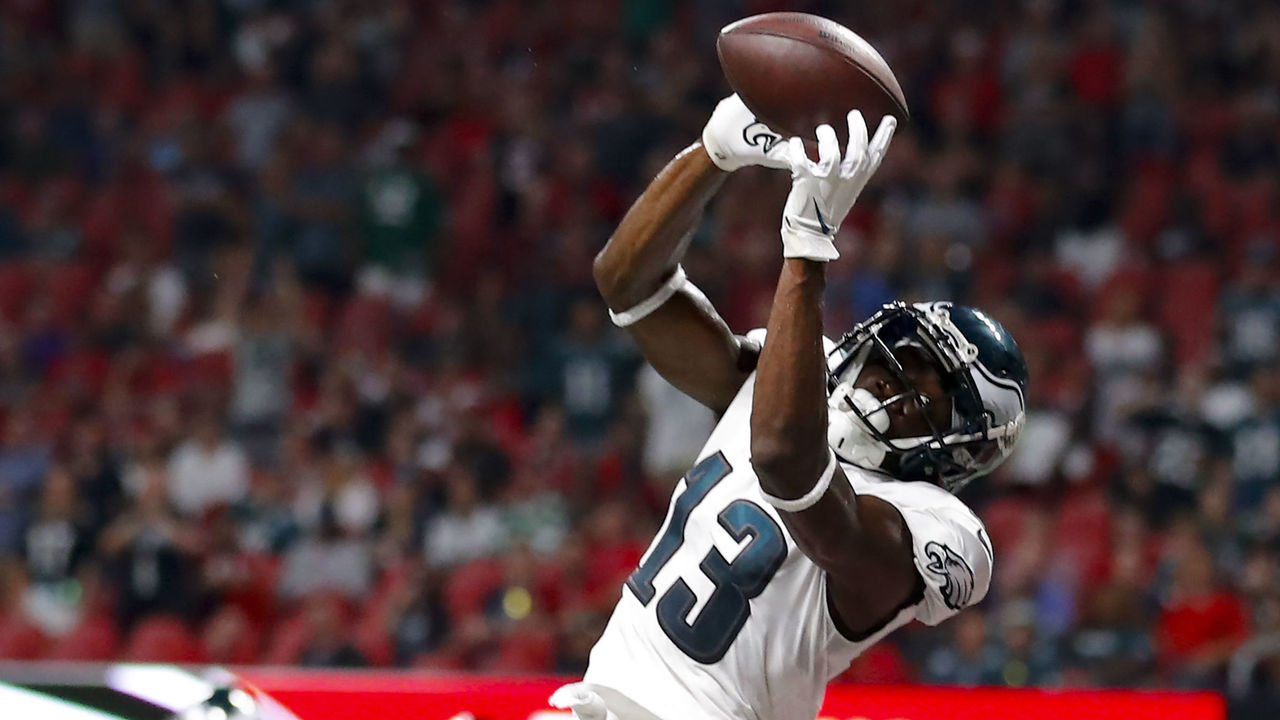 Previous Rank: 8
Officially, the Eagles have 12 drops; unofficially, Pro Football Focus has given them 17. Either way, they lead the league in that department, and it's contributed to their early-season inconsistencies.
16. Dallas Cowboys (3-3)
Previous Rank: 10
The Cowboys weren't made to pay for a lack of discipline against three bad teams to start the year, but it caught up to them against better competition over the last three weeks. Only the Browns have lost more than Dallas' 470 yards to penalties.
17. Oakland Raiders (3-2)
Previous Rank: 16
Oakland's offensive line has drawn plenty of praise for the job it's done in opening holes for Josh Jacobs, but it should also be commended for its protection of Derek Carr. The line has allowed the second-lowest percentage of snaps in which a defender has contacted the QB. Only Tom Brady has been touched less than Carr.
18. Chicago Bears (3-2)
Previous Rank: 18
The Bears replaced Jordan Howard with Mike Davis and rookie David Montgomery, but changes to their running game have yet to pay dividends. Chicago's ground game is averaging 3.4 yards per carry and has picked up just 17 first downs.
19. Cleveland Browns (2-4)
Previous Rank: 21
In Cleveland's four losses, Freddie Kitchens' offense has scored a total of eight points in the fourth quarter.
20. Pittsburgh Steelers (2-4)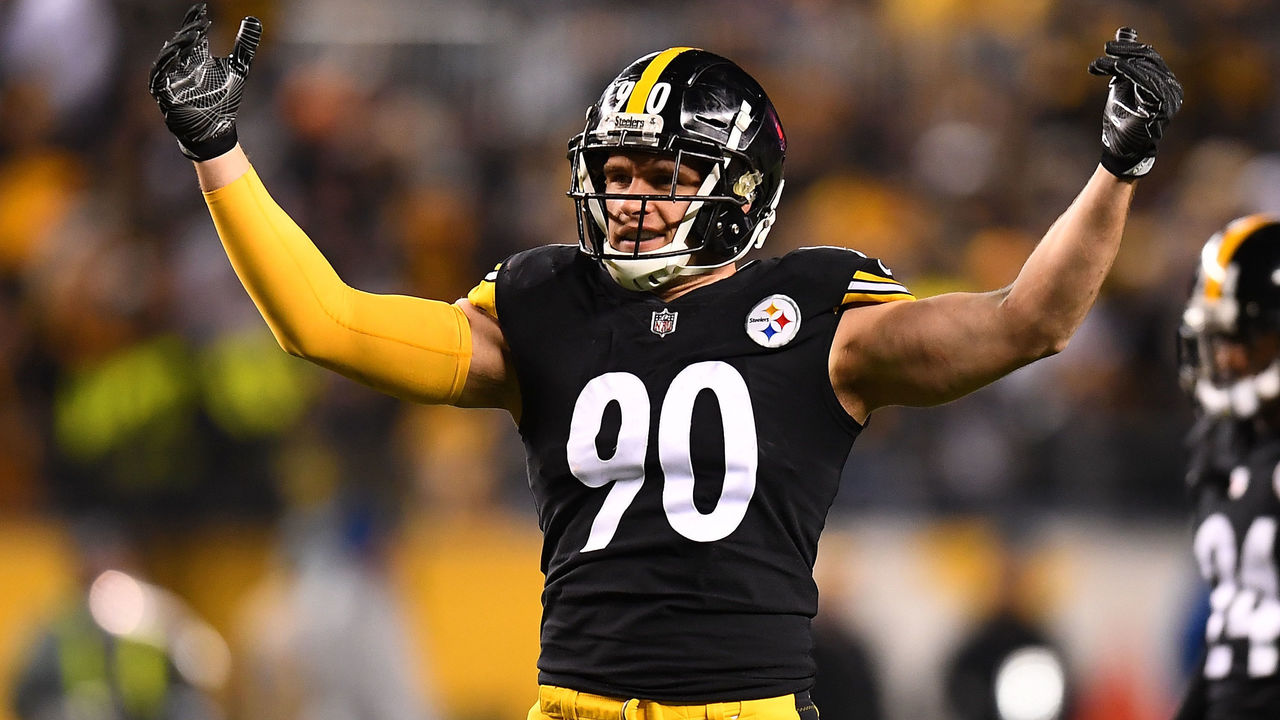 Previous Rank: 26
Pittsburgh's defense stepped up in the midst of numerous significant injuries on offense. Keith Butler's unit ranks third in the NFL with 20 sacks and second with 15 forced turnovers this season.
21. Jacksonville Jaguars (2-4)
Previous Rank: 23
Jacksonville's defense has no issues getting to the quarterback, but the unit has been abysmal at forcing turnovers. Through six games, the Jaguars have forced just one interception and one fumble, tying them with the Dolphins for the fewest turnovers in the league.
22. Denver Broncos (2-4)
Previous Rank: 25
In the Broncos' four losses, they averaged 23.2 points allowed per game. They conceded just 6.5 points against in their two wins.
23. Los Angeles Chargers (2-4)
Previous Rank: 19
Since Melvin Gordon's return, the Chargers posted games of 32 and 35 rushing yards.
24. Tennessee Titans (2-4)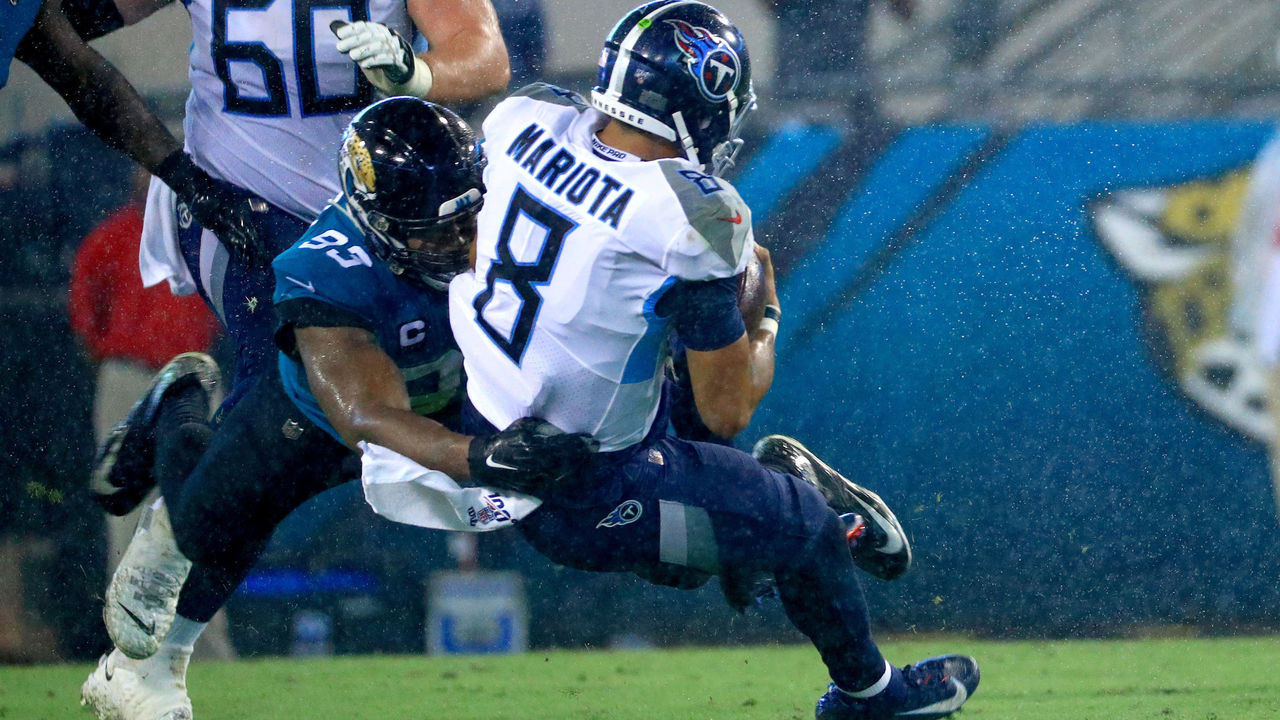 Previous Rank: 22
Marcus Mariota was benched after failing to lead the Titans to points against the Broncos. The quarterback has produced zero touchdowns (passing or rushing) in 22 of 62 career games.
25. Arizona Cardinals (2-3-1)
Previous Rank: 28
The Cardinals, who ranked dead last in offense last year, are already seeing the fruits of Kliff Kingsbury's system. Through six games, Arizona ranks ninth in total offense, averaging 376 yards per game.
26. New York Giants (2-4)
Previous Rank: 24
It's hard to win with a defense that can't hold up against the pass, and the Giants are allowing 285 yards through the air per game. Rookie cornerback DeAndre Baker has been particularly bad in coverage, yielding a 140.3 passer rating against when targeted.
27. Tampa Bay Buccaneers (2-4)
Previous Rank: 20
Jameis Winston had six turnovers against the Panthers. Since entering the NFL in 2015, the quarterback has five games with four or more turnovers. No one else has more than two.
28. New York Jets (1-4)
Previous Rank: 31
The Jets simply couldn't score in the three games that Sam Darnold missed due to mono, averaging 7.67 points. Two of their three touchdowns in his absence were courtesy of special teams/defense. Their anemic offense has likely already ruined their season.
29. Atlanta Falcons (1-5)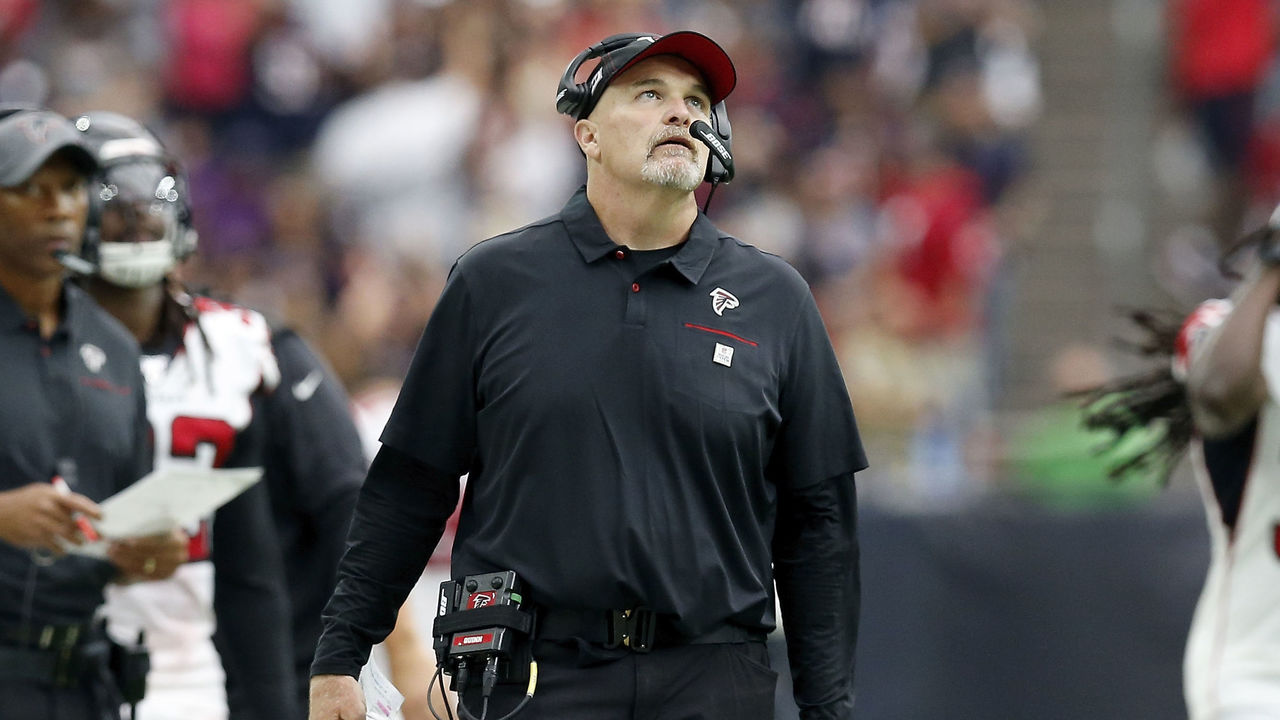 Previous Rank: 27
In Atlanta's five losses, its defense has allowed an average passer rating of 135.0 from opposing quarterbacks.
30. Washington Redskins (1-5)
Previous Rank: 29
Quinton Dunbar and Montae Nicholson have been the two bright spots in a secondary that has otherwise been burned to a crisp. Overall, the unit is allowing 72.4% of passes to be completed in their coverage.
31. Cincinnati Bengals (0-6)
Previous Rank: 30
Though the unit has been hampered by injuries, Cincinnati's offensive line is the primary reason for the team's slow start. The unit has surrendered the most sacks (16) and third-most total pressures (81) in the NFL.
32. Miami Dolphins (0-5)
Previous Rank: 32
The Dolphins rank last in the league with a -138 point differential. The next-worst mark belongs to the Redskins at -77. If you have any doubts about how bad the Dolphins are, you can check 'em out for yourself Oct. 28 on Monday Night Football.