NFL Power Rankings - Week 4: Every team's biggest disappointment
Rob Carr / Getty Images Sport / Getty
The NFL Power Rankings are selected by a panel of theScore's football editors.
In this week's edition, we highlight one player from every team who's failed to meet expectations this season.
1. New England Patriots (3-0)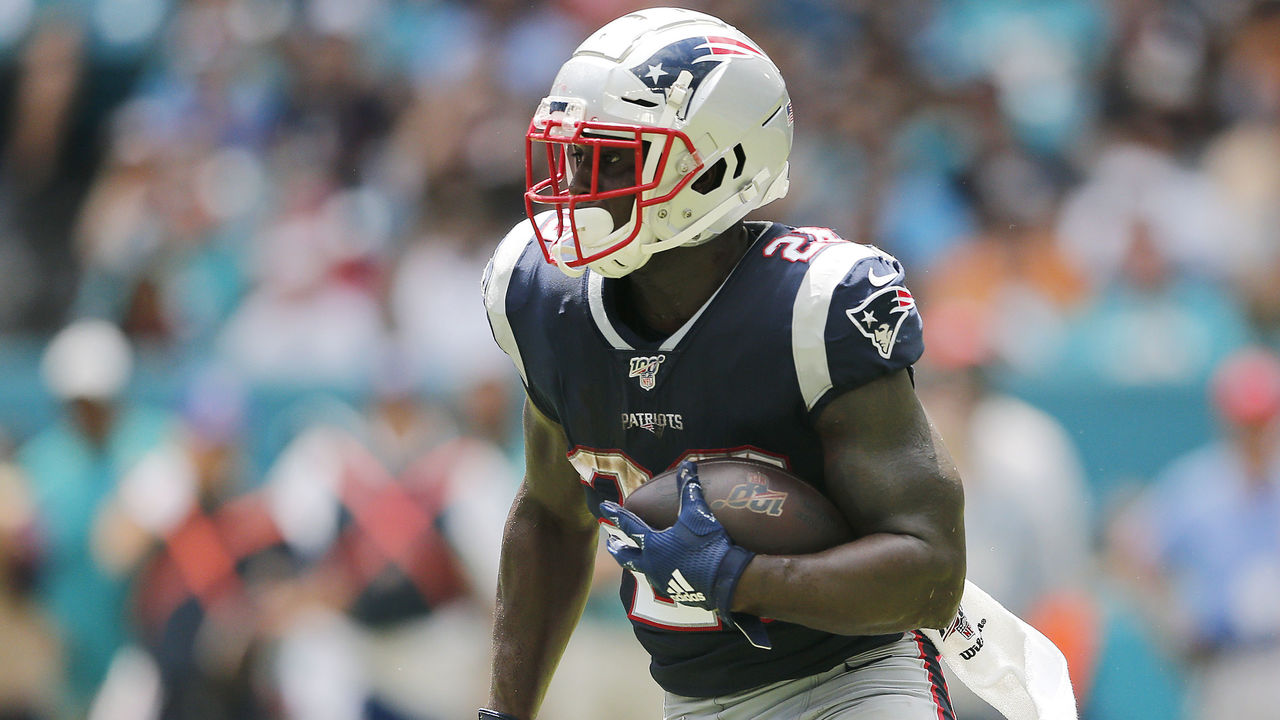 Previous Rank: 1
Sony Michel, RB - Considering New England has yet to trail this season, you'd think Michel would be off to a hot start. However, the second-year back has just 108 yards on 45 rushes (2.4 yards per carry) and no catches. Michel scored twice, but he'll need to up his game when the Patriots' schedule gets tough.
2. Kansas City Chiefs (3-0)
Previous Rank: 2
Frank Clark, DE - Kansas City paid a high price to acquire Clark from the Seahawks, and the early returns (one sack and five total pressures, per Pro Football Focus) are underwhelming. The talented pass-rusher, who had 13 sacks in 2018, needs to get rolling if the Chiefs are to dethrone the Patriots.
3. Los Angeles Rams (3-0)
Previous Rank: 3
Todd Gurley, RB - Sean McVay keeps insisting Gurley's workload isn't being managed due to his knee issue. So if we take the Rams head coach at his word, how can one touchdown and just four catches in three games be considered anything other than a major letdown?
4. Green Bay Packers (3-0)
Previous Rank: 6
Jimmy Graham, TE - The veteran tight end promised more production in his second year with the Packers. He's been an afterthought through three games, however, catching three passes and seeing only seven targets.
5. Dallas Cowboys (3-0)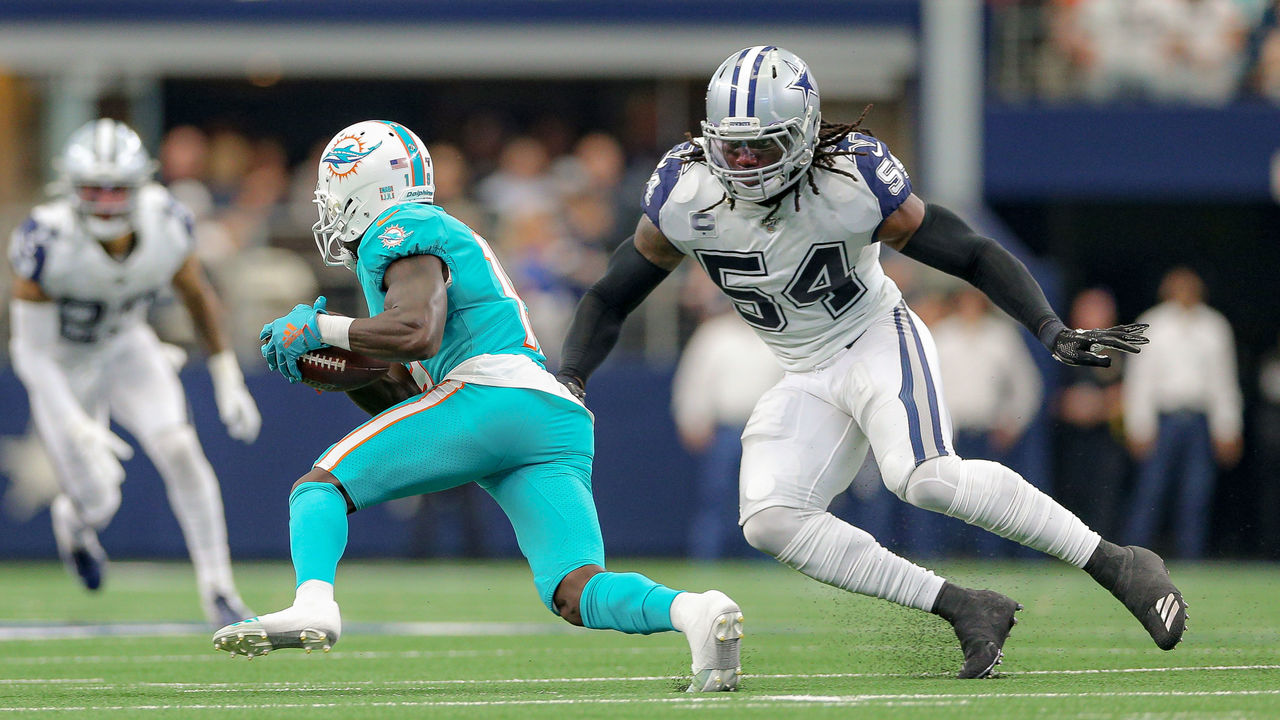 Previous Rank: 4
Jaylon Smith, LB - Few Cowboys have actually disappointed thus far, but expectations are high after Smith signed a big-money contract this offseason. The talented linebacker has let lesser running backs and tight ends get the better of him in coverage this season.
6. Baltimore Ravens (2-1)
Previous Rank: 5
Hayden Hurst, TE - The former first-round pick hasn't bounced back from his injury-riddled rookie campaign and has been surpassed by Mark Andrews on the depth chart at tight end. Hurst has a touchdown grab but only six catches.
7. New Orleans Saints (2-1)
Previous Rank: 12
Jared Cook, TE - The Saints will continue to search for a first productive receiving tight end since Jimmy Graham. Cook's career year with the Raiders in 2018 hasn't carried over into 2019. On 12 total targets, Cook had two receptions in his first two games and one on Sunday.
8. Houston Texans (2-1)
Previous Rank: 10
Laremy Tunsil, LT - The Texans gave up two first-round picks to acquire the monster left tackle. In three games, he's already taken two penalties and given up two sacks, one sack more than he allowed through 15 games in 2018. The Texans desperately need better play from the entire offensive line.
9. Minnesota Vikings (2-1)
Previous Rank: 9
Garrett Bradbury, C - The first-round pick has struggled mightily in pass protection over his first three NFL games, with PFF holding him responsible for eight quarterback pressures on Kirk Cousins.
10. Indianapolis Colts (2-1)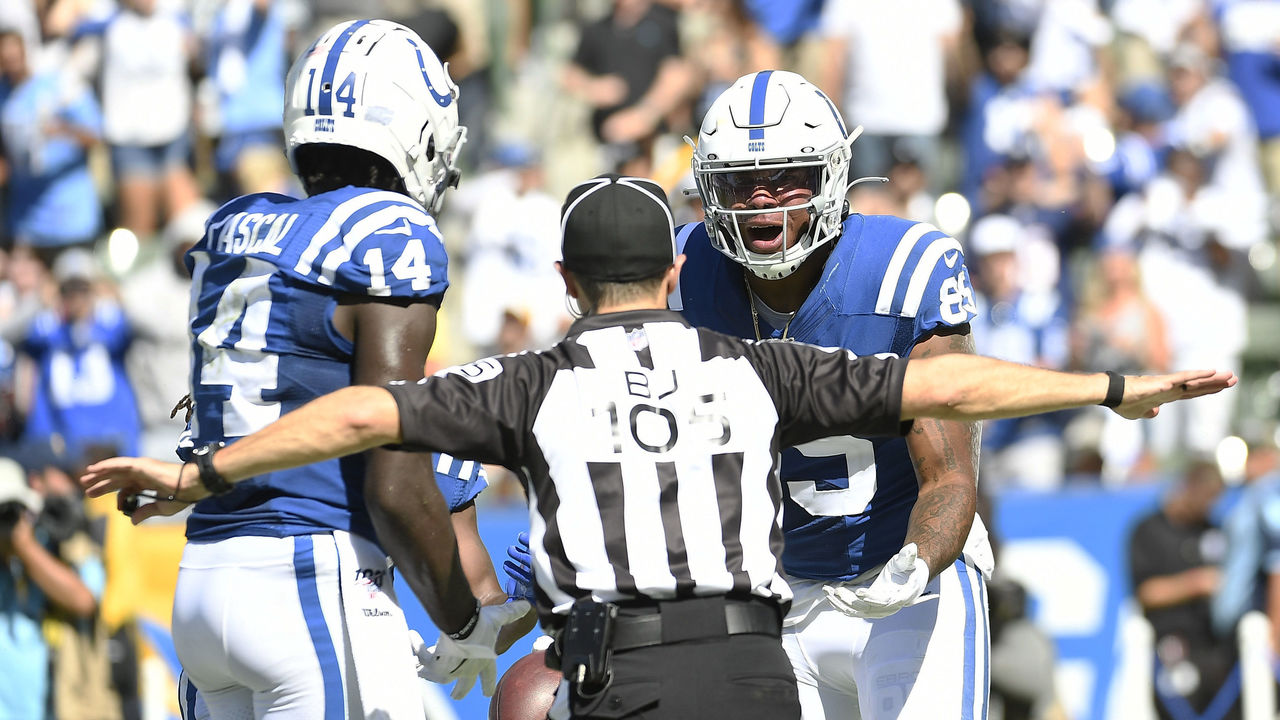 Previous Rank: 13
Eric Ebron, TE - Without Andrew Luck, Ebron has come crashing back to earth after his monster 66-catch, 13-touchdown 2018 season. The tight end has seven catches on 11 targets despite the Colts running 28 plays inside the red zone.
11. Seattle Seahawks (2-1)
Previous Rank: 7
Chris Carson, RB - If you remove Russell Wilson's output, the Seahawks would sit 26th in rushing yards per game. Much of their ground-attack struggles come down to Carson, who's averaging 3.5 yards per carry and has lost three fumbles in as many games following a breakout year.
12. San Francisco 49ers (3-0)
Previous Rank: 16
Jason Verrett, CB - The 49ers are undefeated due to solid play on both sides of the ball, so they have few candidates. But San Fran has to be disappointed by Verrett's first performance after a year-and-a-half on the sideline. The cornerback looked rusty and was easily burned on a 39-yard touchdown pass against Pittsburgh.
13. Detroit Lions (2-0-1)
Previous Rank: 20
Kerryon Johnson, RB - The sophomore, who was supposed to reinvigorate the Lions' long-suffering rushing attack, is averaging 2.6 yards per carry. He's now been held below 3.7 yards per rush in six of his last seven games dating back to last season.
14. Chicago Bears (2-1)
Previous Rank: 15
Mitch Trubisky, QB - The third-year pivot is still relying too much on his receivers to do the heavy lifting - his 7.1 intended air yards per pass ranks fifth-lowest among quarterbacks who've played in all three games, per Next Gen Stats - and his overall inconsistencies threaten to hold back Chicago as the season progresses.
15. Philadelphia Eagles (1-2)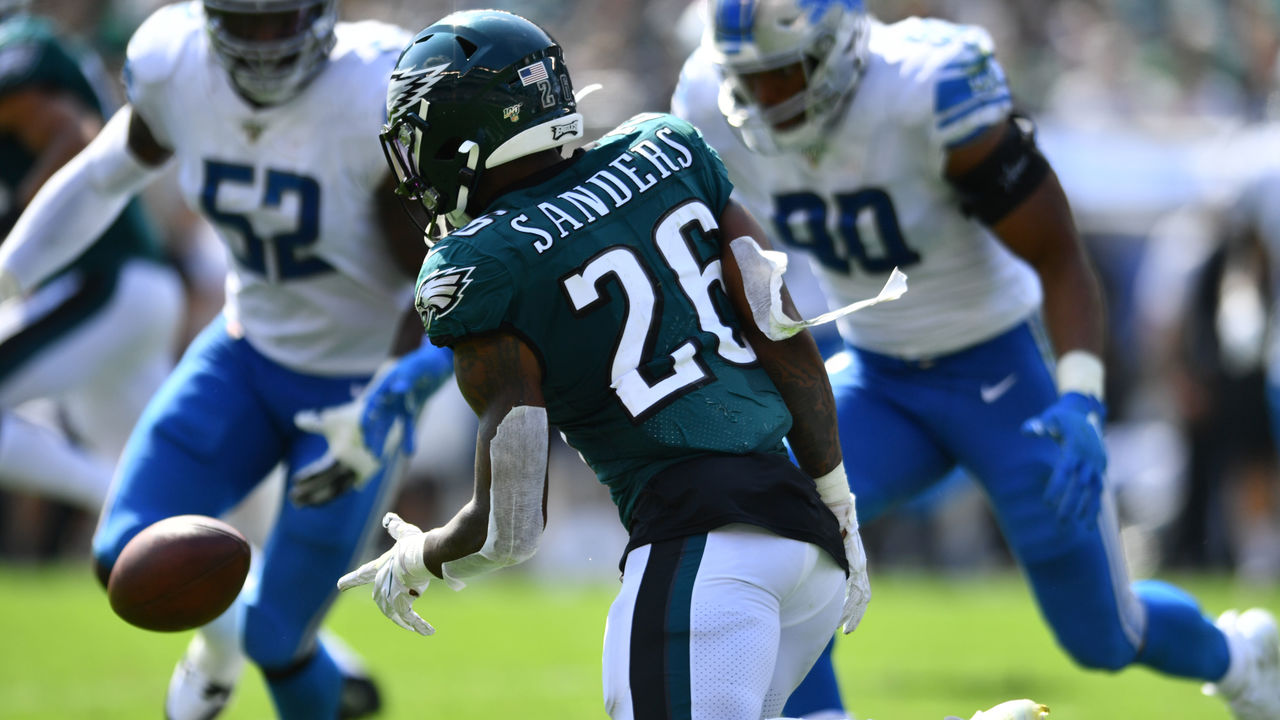 Previous Rank: 8
Miles Sanders, RB - Drafted during the second round in April to lead Philadelphia's backfield, Sanders has struggled to the tune of 3.1 yards per carry, no touchdowns, and two fumbles. The Penn State product must improve in order for Doug Pederson's offense to start clicking.
16. Buffalo Bills (3-0)
Previous Rank: 18
Robert Foster, WR - Buffalo signed John Brown and Cole Beasley to ease Josh Allen's load, but its other receivers have yet to step up. While Zay Jones has just five receptions for 65 yards, Foster - the team's second-leading receiver in 2018 - has been the bigger disappointment as he's yet to catch a single pass.
17. Los Angeles Chargers (1-2)
Previous Rank: 11
Travis Benjamin, WR - The Chargers need their other pass-catching weapons to step up after losing tight end Hunter Henry to injury, but Benjamin is struggling to even catch the ball. The wideout had three drops in Sunday's loss to the Texans, including a potential game-tying touchdown.
18. Atlanta Falcons (1-2)
Previous Rank: 14
Devonta Freeman, RB - Freeman's finally healthy but he's far from his former self. The running back is perhaps the biggest letdown on a disappointing Falcons team, averaging 3.7 yards per carry and failing to reach the end zone in all three games.
19. Cleveland Browns (1-2)
Previous Rank: 17
Greg Robinson, LT - Based on the number of times that Baker Mayfield has been forced to run for his life, it appears the Browns incorrectly hypothesized that Robinson's solid showing late last season would carry into 2019. The left tackle was also ejected from the season opener for kicking a Titans defender in the face.
20. Carolina Panthers (1-2)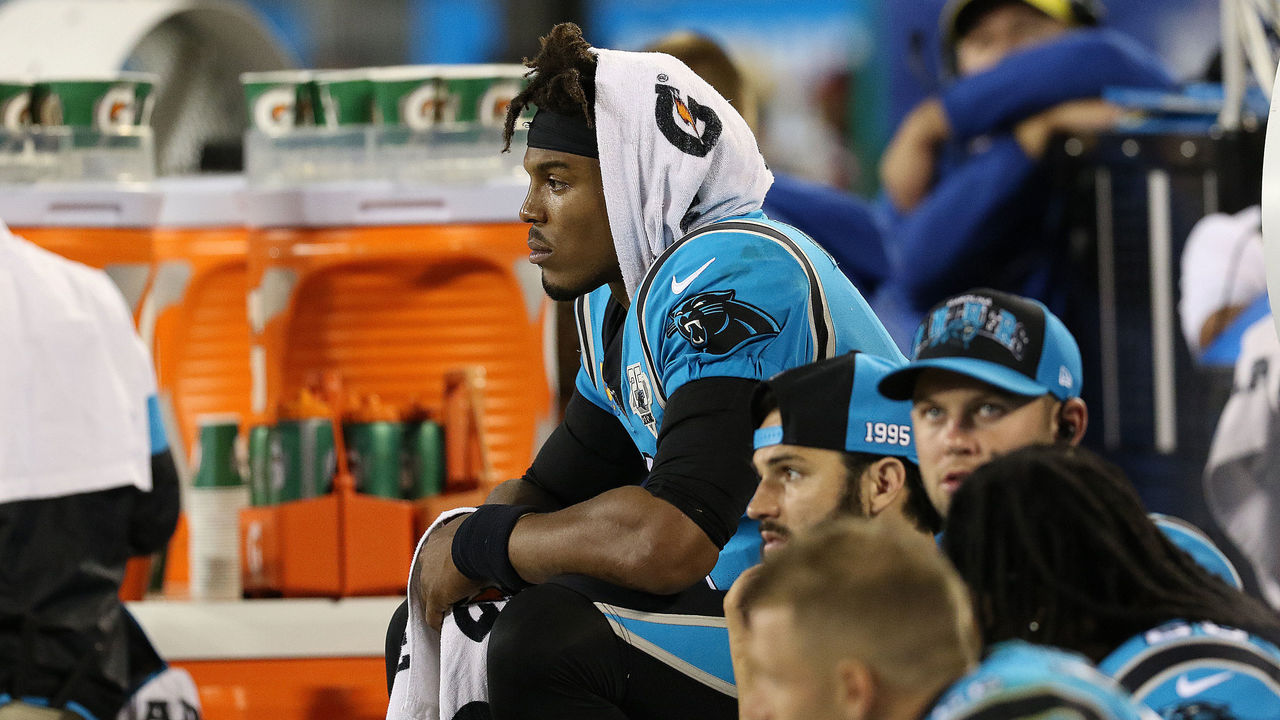 Previous Rank: 23
Cam Newton, QB - The Panthers could have a quarterback controversy on their hands. Kyle Allen had no problem running the offense in his second career start Sunday, throwing four touchdowns. Newton's struggles may be the result of more than just a foot injury.
21. Tennessee Titans (1-2)
Previous Rank: 19
Marcus Mariota, QB - Three games into his contract year, Mariota has done little to show he deserves a rich new deal with the Titans or anyone else. Though he's thrown four touchdowns against zero interceptions, he's displayed poor pocket presence, taking 17 sacks, including nine against the Jaguars.
22. Jacksonville Jaguars (1-2)
Previous Rank: 26
Leonard Fournette, RB - Despite all his offseason talk about being in the best shape and mindset of his life, Fournette's struggles have continued. He's yet to eclipse 100 yards this year, with his highest total being 66 yards rushing (in a game where he had a 69-yard run).
23. Tampa Bay Buccaneers (1-2)
Previous Rank: 22
Matt Gay, K - Stop us if you've heard this one before, but the Buccaneers can't trust their kicker. When a head coach doesn't have faith that his place-kicker can hit a 27-yard field goal, there are serious problems.
24. New York Giants (1-2)
Previous Rank: 31
Deandre Baker, CB - Thrust into a starting role as a first-round rookie, Baker is struggling to find consistency after starring in college. The former Georgia defender has already allowed two touchdowns in pass coverage, and opposing quarterbacks have an almost perfect passer rating when targeting him.
25. Pittsburgh Steelers (0-3)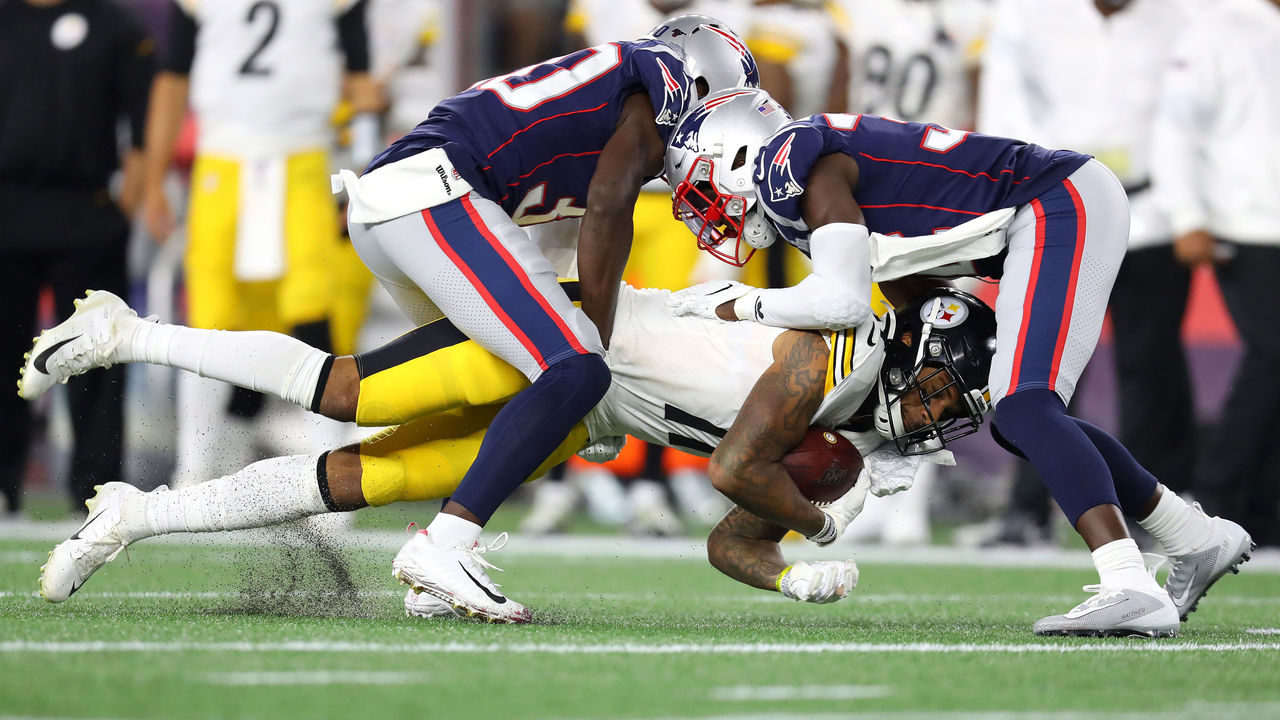 Previous Rank: 21
Donte Moncrief, WR - It only took two games for the free-agent signing to go from starting wide receiver to healthy scratch. Moncrief had more drops (five) than receptions (three) in those two contests.
26. Oakland Raiders (1-2)
Previous Rank: 24
Clelin Ferrell, DE - The rookie's efforts have been underwhelming thus far, especially considering his surprising fourth overall selection. Ferrell has just one sack and seven total pressures, and he's also missed almost as many tackles (three) as he's made alone (four).
27. Arizona Cardinals (0-2-1)
Previous Rank: 25
D.J. Swearinger, S - Swearinger had a standout year with the Cardinals in 2016 before putting in solid back-to-back campaigns in Washington. But the veteran hasn't looked like himself in his return to the desert, giving up three touchdowns in three games (he allowed just two last season).
28. Washington Redskins (0-3)
Previous Rank: 27
Josh Norman, CB - Seemingly past his prime, Norman might be Washington's third- or fourth-best cornerback at the moment. The veteran has allowed three touchdowns in coverage and quarterbacks are picking on him with ease.
29. Denver Broncos (0-3)
Previous Rank: 28
Garett Bolles, LT - Bolles' penalty issues from his first two NFL seasons (15 in 2017 and 14 in 2018) have bled into this campaign. Instead of improving his discipline, the 2017 first-rounder was flagged five times in three games, leading to a call-out from John Elway.
30. Cincinnati Bengals (0-3)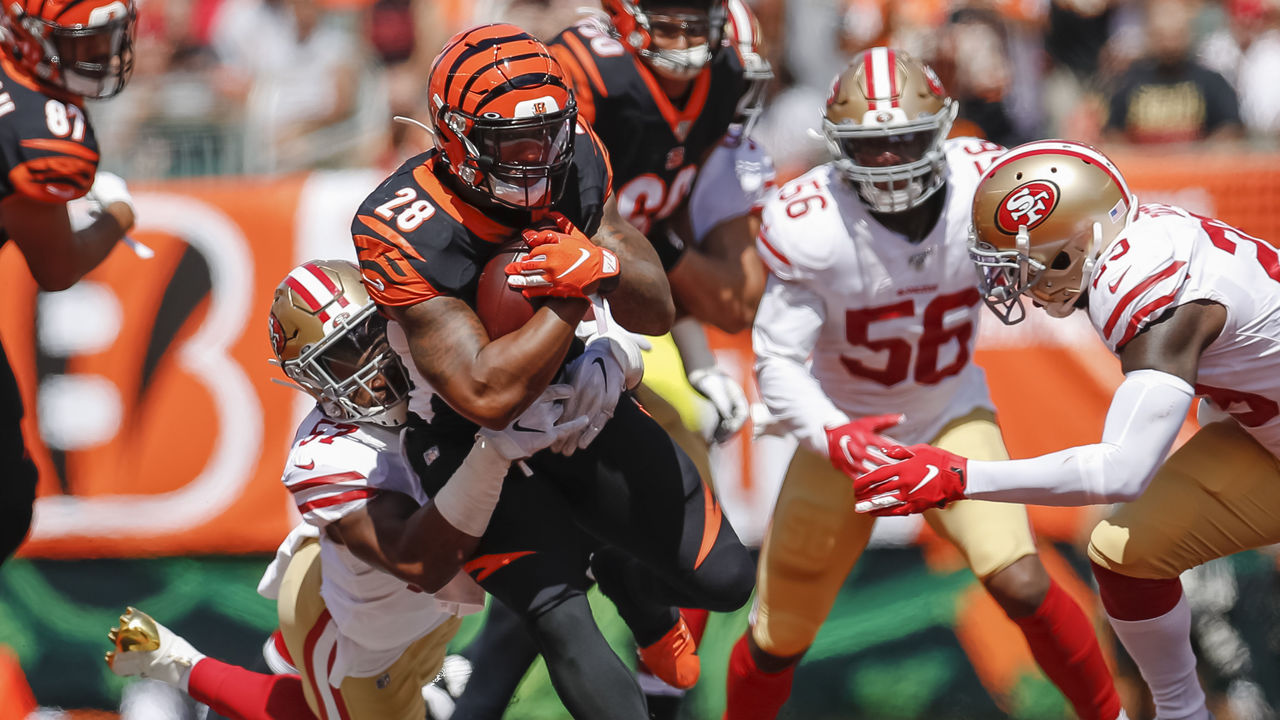 Previous Rank: 29
Joe Mixon, RB - He hasn't gotten any help from his offensive line, but Mixon also hasn't broken many tackles - just five in three games, per PFF - or shown the elusiveness that made him the AFC's leading rusher one year ago.
31. New York Jets (0-3)
Previous Rank: 30
Trumaine Johnson, CB - Johnson is off to another slow start with the Jets, consistently losing one-on-one battles and struggling with injuries. The big-money signing was benched in a loss to the Browns and may be in the midst of his final campaign in New York.
32. Miami Dolphins (0-3)
Previous Rank: 32
Xavien Howard, CB - We're not sure anyone on Miami is playing good football right now, but Howard at least has the talent to do so. The cornerback has struggled mightily in 2019, allowing 73 percent of targets to be caught and surrendering two touchdowns. Quarterbacks have a 140.5 passer rating when throwing to his coverage, and he's been flagged four times.
Comments
✕
NFL Power Rankings - Week 4: Every team's biggest disappointment
  Got something to say? Leave a comment below!