NFL Power Rankings - Week 1: Colts plummet after Luck's retirement
Joe Robbins / Getty Images Sport / Getty
The NFL Power Rankings are selected by a panel of theScore's football editors.
1. New England Patriots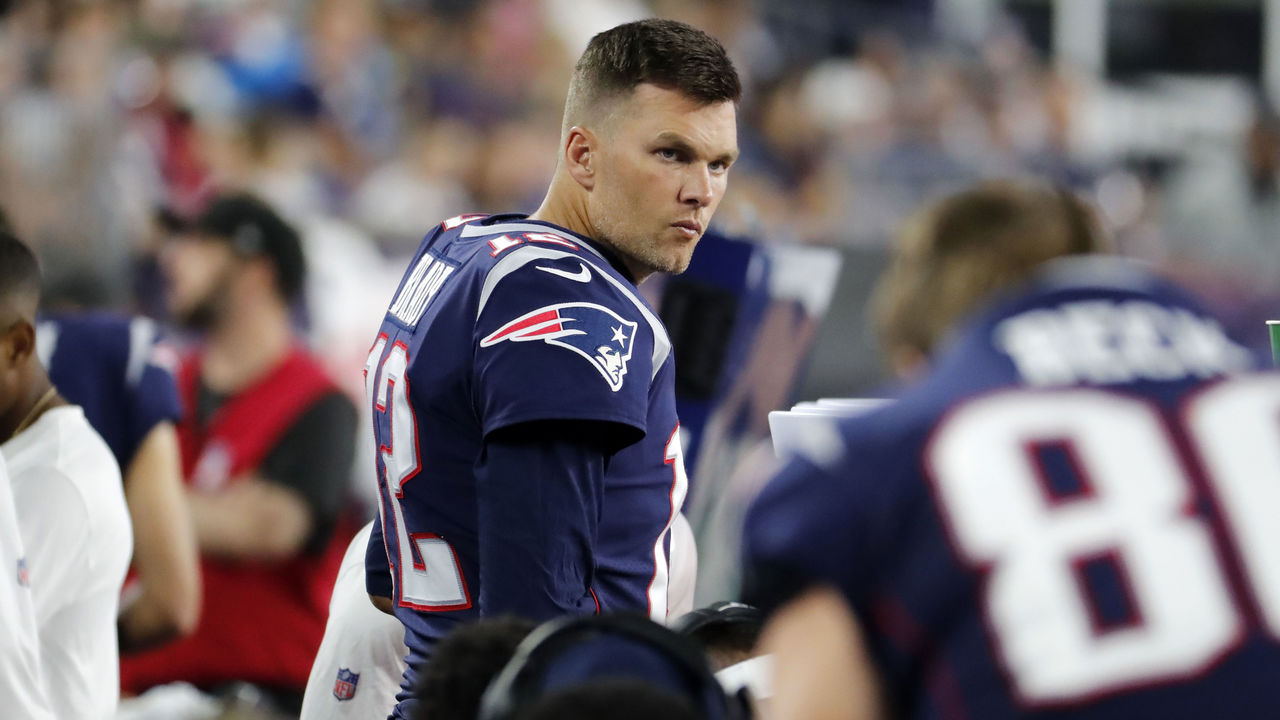 Post-draft rank: 2
The reigning champions rightfully sit in the top spot to start the season. The return of Josh Gordon further solidifies the Patriots' place as the team to beat.
2. Kansas City Chiefs
Post-draft rank: 5
Mahomes' MVP defense kicks off against a stingy Jaguars team. With explosive weapons around the star quarterback and an improved defense, this may finally be the year in Kansas City.
3. New Orleans Saints
Post-draft rank: 1
After back-to-back heartbreaking playoff ousters, the talent-loaded Saints hope the third time's the charm when it comes to the Lombardi Trophy.
4. Los Angeles Rams
Post-draft rank: 3
Sean McVay's squad must endure a brutal early-season schedule (Panthers, Saints, then Browns), but the Rams have the talent and experience to repeat as NFC champions.
5. Philadelphia Eagles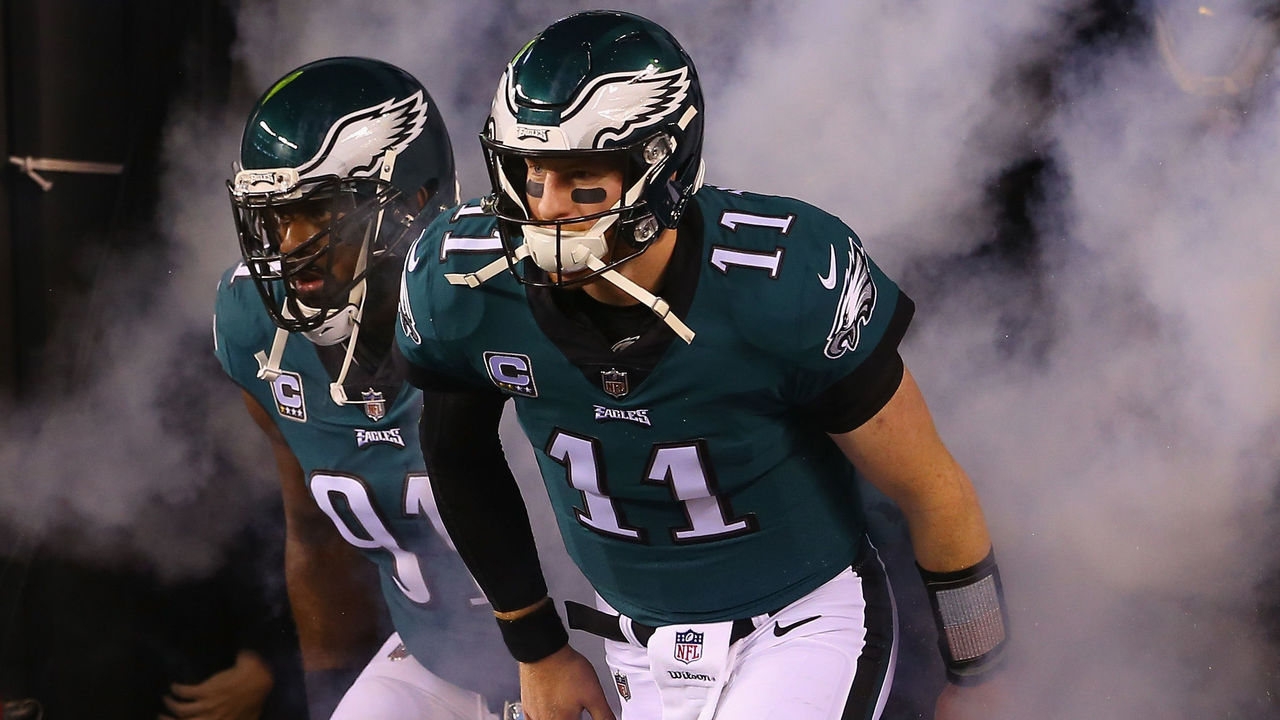 Post-draft rank: 6
The Eagles might have the NFL's most loaded roster. Carson Wentz returning to MVP form would push them from Super Bowl contender to Super Bowl favorite.
6. Chicago Bears
Post-draft rank: 7
You know a team is good when its biggest question mark is at kicker. Unfortunately for the Bears, the kicking game is a vital part of today's NFL.
7. Los Angeles Chargers
Post-draft rank: 4
The Chargers aren't exactly entering the 2019 campaign on a high note. A sidelined left tackle, an injured star safety, and a holdout running back will test Los Angeles' depth early.
8. Dallas Cowboys
Post-draft rank: 13
Even with Ezekiel Elliott's holdout possibly stretching into the regular season, the Cowboys are among the most talented teams in the NFC. With their star running back sidelined, though, it's hard to imagine Dallas keeping pace with the conference's top offenses.
9. Atlanta Falcons
Post-draft rank: 16
With the injury-riddled defense back to full health, the Dirty Birds are well-positioned to re-emerge as title contenders.
10. Minnesota Vikings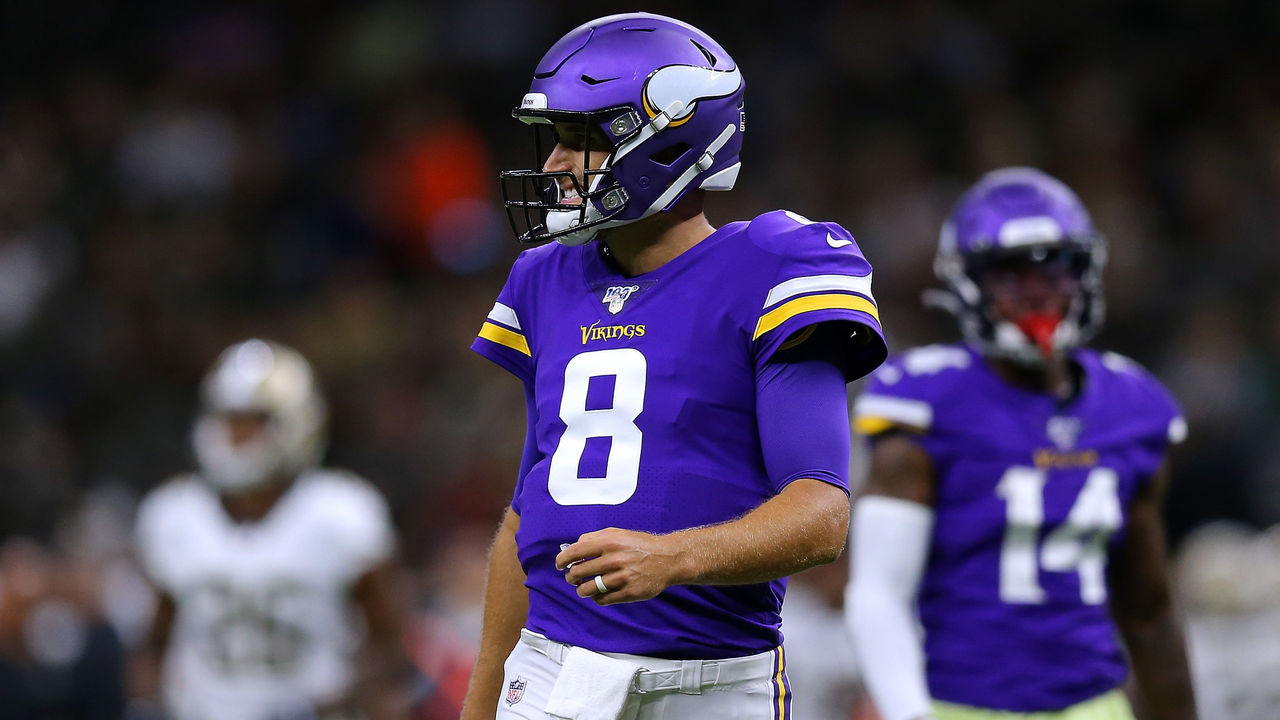 Post-draft rank: 12
Year 2 of the Kirk Cousins megadeal needs to end with a trip to the postseason or heads will roll in Minnesota.
11. Cleveland Browns
Post-draft rank: 9
The darlings of the offseason look to take the next step and rise above .500 in the regular season. The world will be watching, as the Browns play three prime-time games in the first five weeks.
12. Houston Texans
Post-draft rank: 14
Adding Laremy Tunsil and Kenny Stills makes the Texans better in 2019, even though the cost of the acquisitions and the head-scratching Jadeveon Clowney deal could haunt them in the near future.
13. Seattle Seahawks
Post-draft rank: 10
Kudos to John Schneider and Pete Carroll, who filled their club's biggest need with a young star and gave up peanuts in return. Clowney will make his Seahawks debut against a vulnerable Bengals offensive line.
14. Baltimore Ravens
Post-draft rank: 15
Lamar Jackson has had enough time to learn the new offense. The Ravens' fortunes in 2019 rest on his ability to be as dangerous as a passer as he is as a runner.
15. Green Bay Packers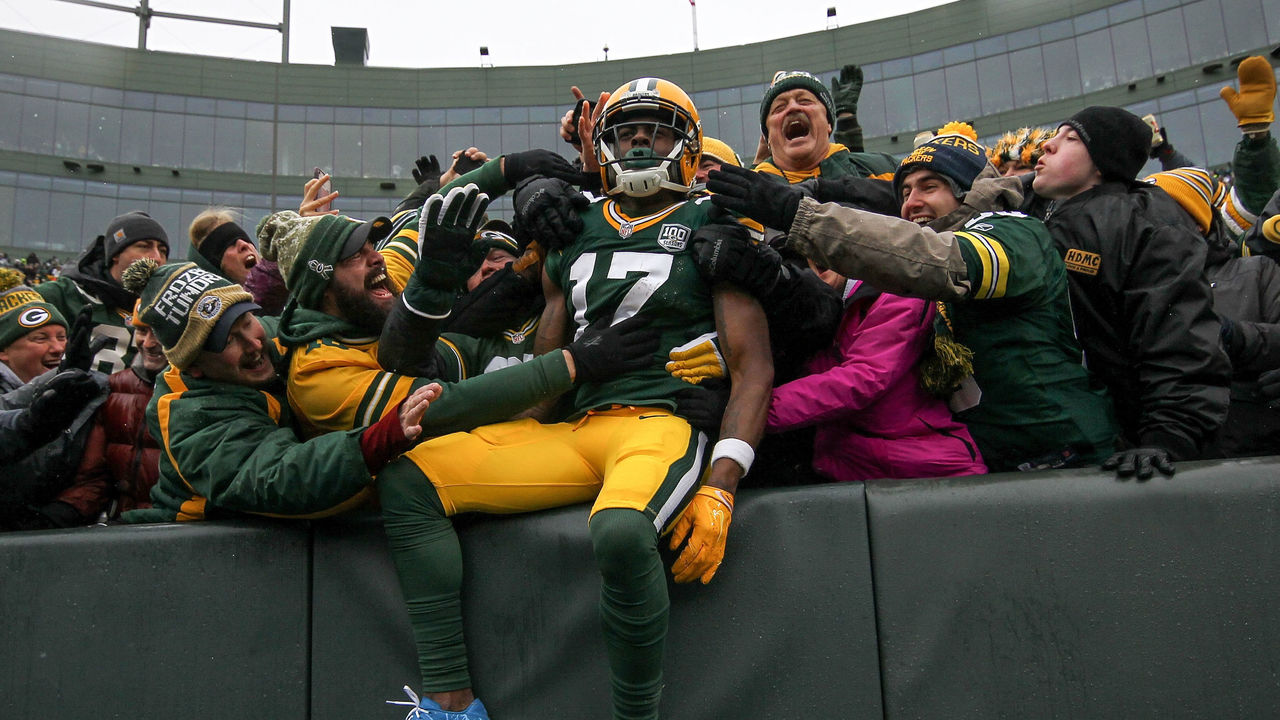 Post-draft rank: 11
We won't have to wait long to see the new-look Packers offense. Thursday's season opener will reveal whether Aaron Rodgers is still changing plays in the huddle.
16. Pittsburgh Steelers
Post-draft rank: 17
It's all kumbaya in the Steelers' locker room now and they'll be motivated to prove wrong those who believe the Browns have already won the division.
17. Carolina Panthers
Post-draft rank: 18
The Panthers started 6-2 last year before Cam Newton's shoulder injury derailed their season. If Newton can stay healthy, Carolina could be a playoff team - but that's a big if at this point.
18. Indianapolis Colts
Post-draft rank: 8
Jacoby Brissett is, of course, a significant downgrade from Andrew Luck. While the Colts' depth chart has plenty of talent, overcoming the shock loss of the star quarterback is a tall order.
19. New York Jets
Post-draft rank: 24
If Sam Darnold can manage the kind of second-year leap that other quarterbacks have made in recent years, the Jets could be a sleeper for a wild-card spot.
20. Tennessee Titans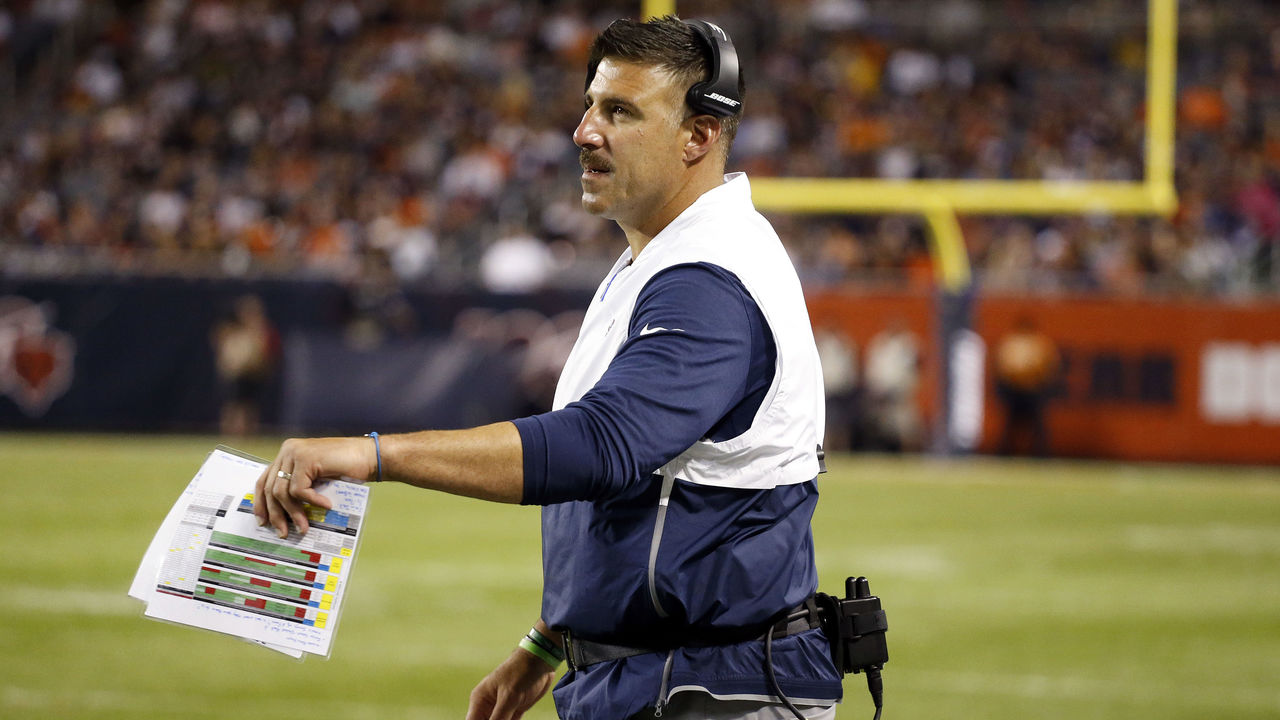 Post-draft rank: 19
The Titans are neither good enough to contend nor bad enough to bottom out. Expect a fourth straight season around .500 - to the delight of former head coach Jeff Fisher.
21. Detroit Lions
Post-draft rank: 22
External expectations are low for Detroit, where Matt Patricia continues to shape the roster in his image, but the head coach could find himself on the hot seat in just his second year at the helm.
22. Buffalo Bills
Post-draft rank: 25
The Bills went undefeated in the preseason for the first time ever. What does it mean? Probably nothing. But with a wild card under center and an intimidating defense, Buffalo will be no pushover.
23. Jacksonville Jaguars
Post-draft rank: 21
Doug Marrone is on thin ice and could be the first head coach fired if the Jaguars stumble out of the gate.
24. San Francisco 49ers
Post-draft rank: 20
Jimmy G looked awful this summer, then impressed, then struggled again, then looked strong. Who knows what the 49ers will get come Week 1.
25. Denver Broncos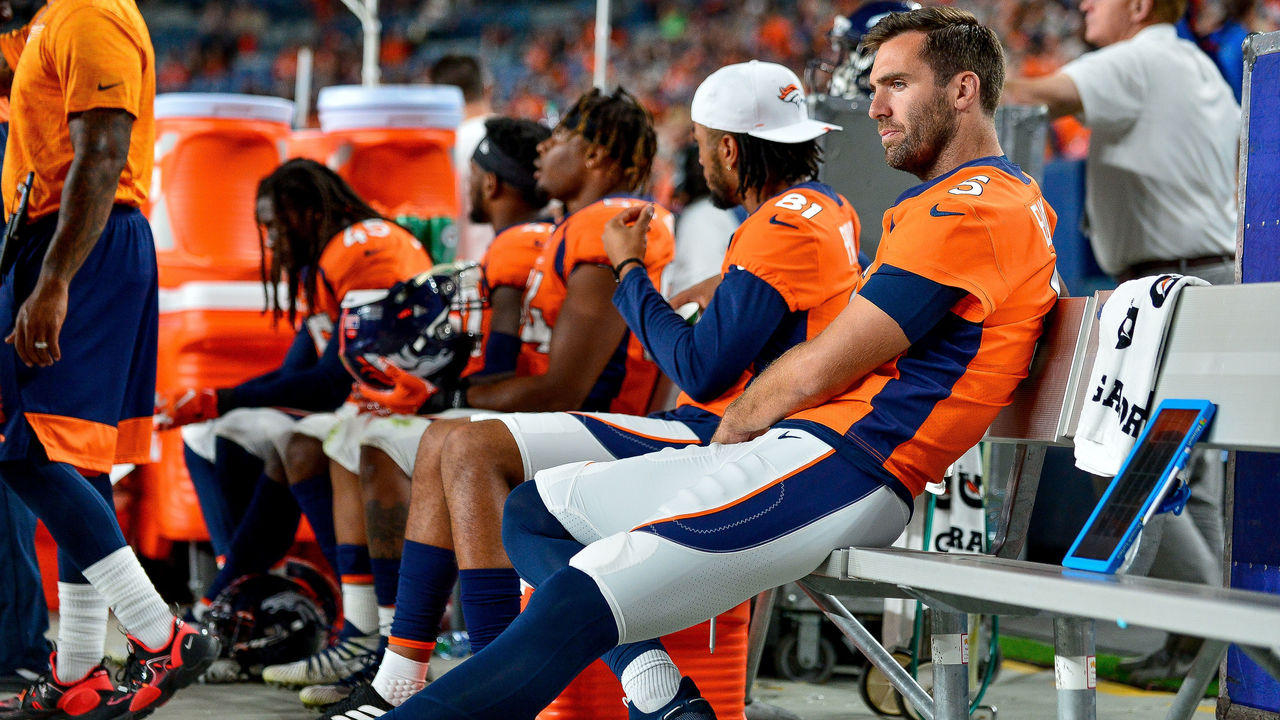 Post-draft rank: 28
The Joe Flacco era in Denver begins with a divisional matchup against the Raiders. Given the Broncos' injuries and a lack of talent on offense, we're tempering expectations.
26. Washington Redskins
Post-draft rank: 23
The Redskins picked Case Keenum over rookie Dwayne Haskins. It's an understandable decision for Jay Gruden given his precarious position, but the head coach might regret not going big when he's sent home permanently.
27. Arizona Cardinals
Post-draft rank: 27
The Kliff and Kyler show is up and running in the desert. While the duo may end up worthy of the hype, the No. 1 overall pick and the offense as a whole failed to impress in preseason action.
28. Oakland Raiders
Post-draft rank: 26
All eyes are on Antonio Brown in the season opener. How are his feet? Is he committed? What will life in a new helmet be like? Stay tuned.
29. Cincinnati Bengals
Post-draft rank: 31
The Bengals are primed to challenge the Dolphins for rights to the first pick in the 2020 draft.
30. Tampa Bay Buccaneers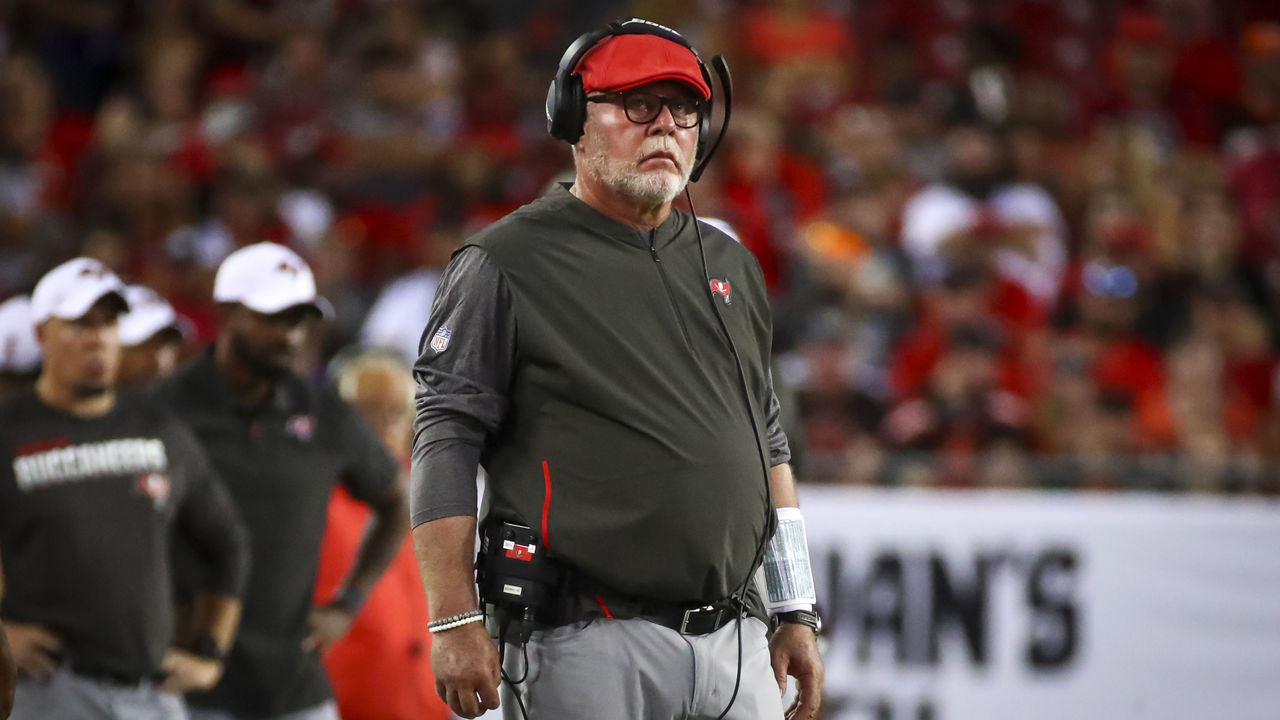 Post-draft rank: 29
The good news is that the Bucs have been tweeting out videos of their beleaguered secondary intercepting passes throughout training camp. The bad news is that Jameis Winston was throwing them.
31. New York Giants
Post-draft rank: 30
We shouldn't anoint Daniel Jones just yet, but based on his outstanding preseason performances, the rookie quarterback is taking Eli Manning's job sooner rather than later.
32. Miami Dolphins
Post-draft rank: 32
Pray for Ryan Fitzpatrick (and, eventually, Josh Rosen) after trading Laremy Tunsil left Miami with easily the worst offensive line in football. Yet it's hard to argue against the Dolphins' tactic of tanking as hard as possible.
Comments
✕
NFL Power Rankings - Week 1: Colts plummet after Luck's retirement
  Got something to say? Leave a comment below!