In the NFL, teams at the bottom of the standings can be optimistic about delivering a winning season within a relatively short period of time; it only took the Los Angeles Rams two years to go from 4-12 to the Super Bowl.
There are currently 10 teams that have been held out of the postseason for three or more seasons. Here's a look at five that have the potential to end their playoff drought in 2019.
Arizona Cardinals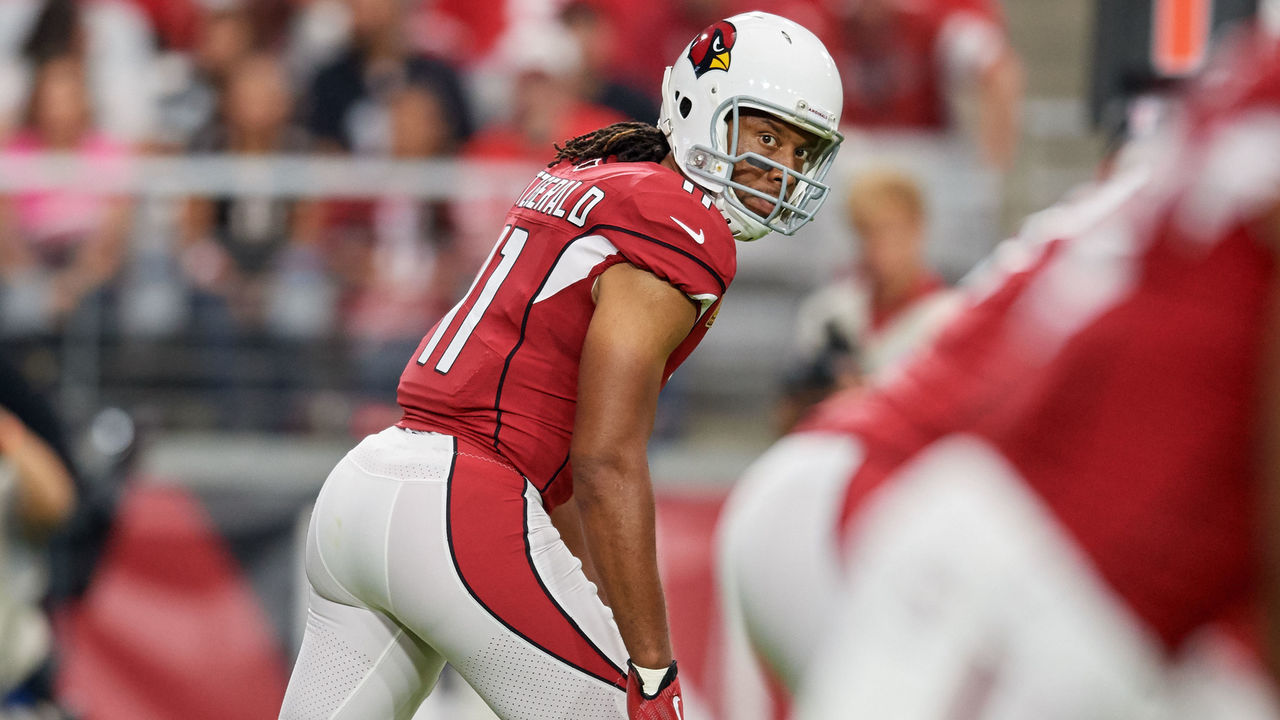 Last playoff appearance: 2015
After winning only three games last year, the Cardinals enter 2019 with a new coaching staff and quarterback, with significant turnover in key defensive positions. Kliff Kingsbury will have David Johnson, Larry Fitzgerald, and now Kyler Murray as playmakers in his Air Raid system that could capitalize on the NFL's current offensive landscape that rewards speed and pace. The Cardinals now have the ability to surprise opposing defenses after owning the league's worst offense in 2018.
One of Arizona's largest weaknesses last season was its offensive line, which has since been bolstered with the additions of Marcus Gilbert and Max Garcia. They also addressed needs on defense, acquiring Terrell Suggs, Jordan Hicks, and Robert Alford to add to their talented core of Chandler Jones and Patrick Peterson.
Teams that have held the No. 1 pick in the past decade have seen significant success the following year.
| Year | Team | Record in Previous Season | Record Following No. 1 pick |
| --- | --- | --- | --- |
| 2008 | Dolphins | 1-15 | 11-5 (won AFC East) |
| 2009 | Lions | 0-16 | 2-14 |
| 2010 | Rams | 1-15 | 7-9 |
| 2011 | Panthers | 2-14 | 6-10 |
| 2012 | Colts | 2-14 | 11-5 (wild card berth) |
| 2013 | Chiefs | 2-14 | 11-5 (wild card berth) |
| 2014 | Texans | 2-14 | 9-7 |
| 2015 | Buccaneers | 2-14 | 6-10 |
| 2016 | Titans | 3-13 | 9-7 (No. 1 pick traded to Rams) |
| 2017 | Browns | 1-15 | 0-16 |
| 2018 | Browns | 0-16 | 7-8-1 |
Even with a rookie quarterback, there's no reason the Cardinals shouldn't be targeting January football.
Cleveland Browns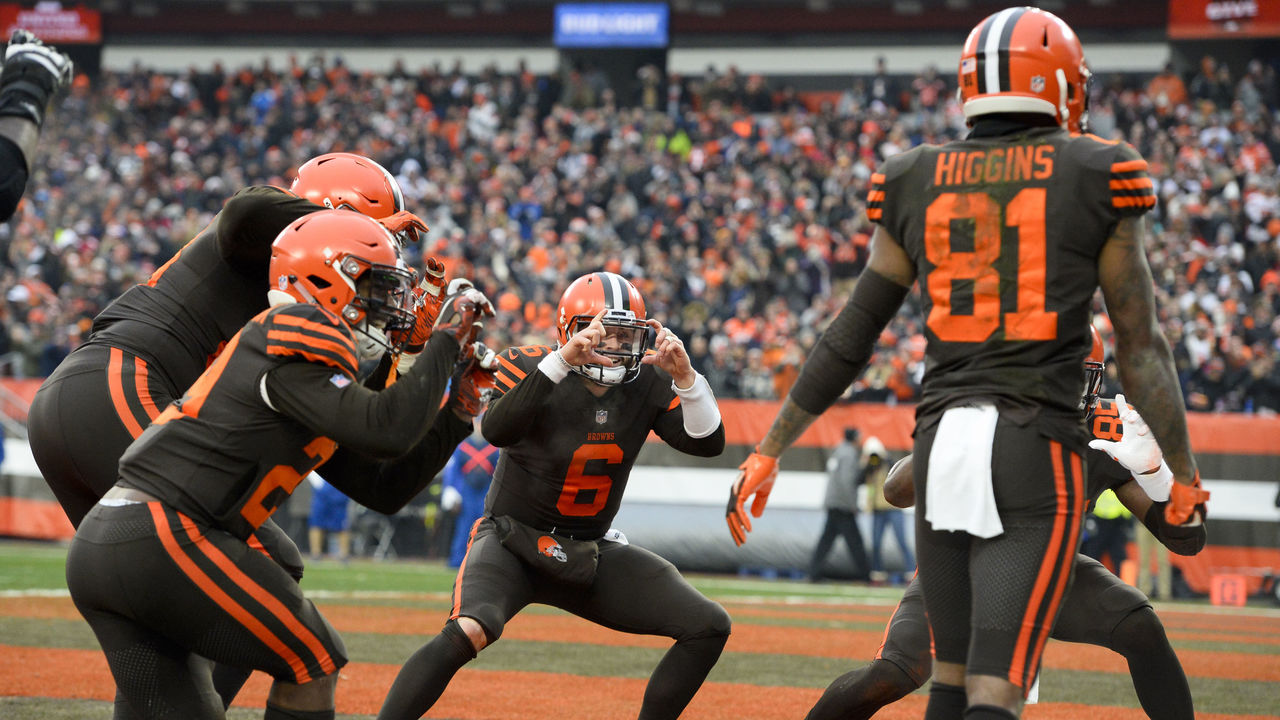 Last playoff appearance: 2002
The Browns hold the longest playoff drought in the NFL but have the best odds to emerge from the ashes. After parting ways with Hue Jackson, the team undertook a new identity and achieved more in 2018 than in the two years under their former head coach.
There's no doubt the club is in better hands with Freddie Kitchens, but that's not the only reason to be optimistic.
We only caught a glimpse of Baker Mayfield's potential at the tail end of his rookie campaign. Entering his second season, making plays will only get easier with Odell Beckham Jr. and Kareem Hunt now in the offense, and the additions of Olivier Vernon and Sheldon Richardson should give the Browns one of the league's best defensive lines.
Cleveland looks to be in good shape even without considering its division rivals. The Pittsburgh Steelers will be without Le'Veon Bell and their No. 1 offensive weapon Antonio Brown this year. The Baltimore Ravens, who lost key members of their defense, may need time to figure out an offensive identity with Lamar Jackson under center.
Denver Broncos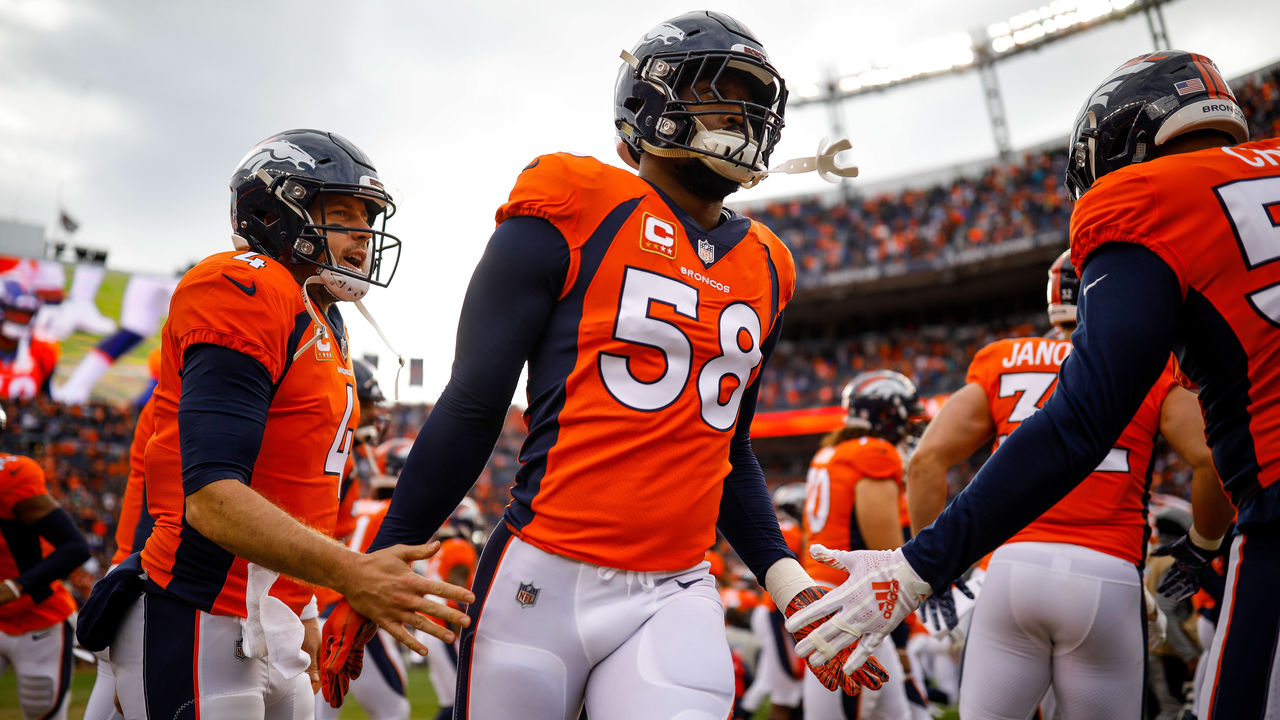 Last playoff appearance: 2015
Due in part to inconsistent quarterback play, the Broncos have been held out of three consecutive postseasons after winning Super Bowl 50, going 20-28 over that span. While John Elway acquired Joe Flacco as a desperate attempt to put the QB carousel to rest, Broncos fans should be optimistic of the other moves the club made during the offseason.
The franchise brought in talented new head coach Vic Fangio, who spent the past four years as the defensive coordinator for the Chicago Bears, and veteran offensive line coach Mike Munchak from the Pittsburgh Steelers. Hiring a defensive-minded head coach hints the Broncos could mimic their last playoff strategy with a studded, unrelenting defense coupled with a power running game. Also, the additions of defensive backs Kareem Jackson and Bryce Callahan could help recreate the "No Fly Zone" in 2019.
Working against the Broncos is their placement in the hardest division in the NFL, where they will play a quarter of their games against the Kansas City Chiefs and Los Angeles Chargers. However, with one of the best pass-rushing duos in Von Miller and Bradley Chubb, Denver could stay in contention by wreaking havoc on opposing quarterbacks.
New York Jets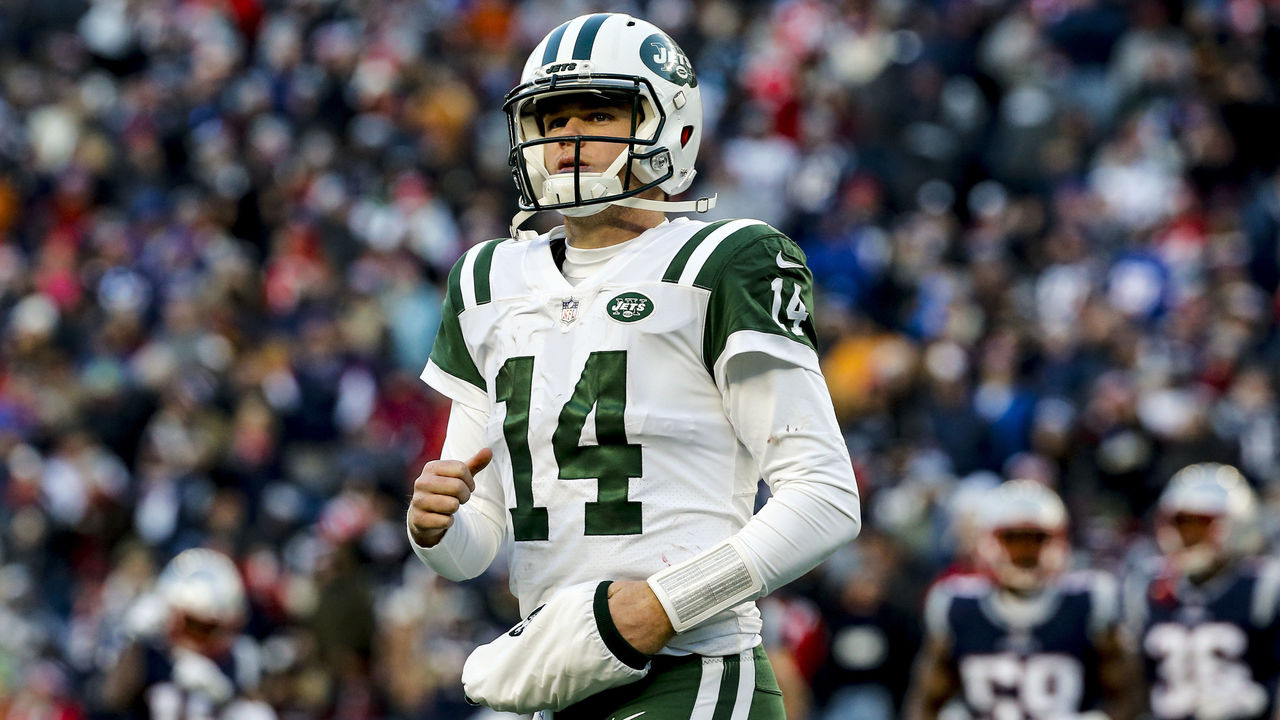 Last playoff appearance: 2010
Aside from Tom Brady and Co., the Jets should be able to go stride for stride in their relatively weak division. With the Miami Dolphins undergoing a rebuild and the Buffalo Bills' potential limited by Josh Allen's growth, New York has a clear path to finishing second in the AFC East.
The Jets also boast a new coaching staff led by head coach Adam Gase and defensive coordinator Gregg Williams. The former was brought in to boost the offense and expedite the development of the franchise's young starter; before serving as head coach in Miami, Gase was the offensive coordinator in Denver when Peyton Manning threw a record-setting 55 passing touchdowns in 2013.
Hoping to build around Darnold, the Jets acquired Le'Veon Bell, C.J. Mosley, and Jamison Crowder in free agency and drafted Quinnen Williams third overall. Rookie quarterbacks in recent years have made significant progress in their sophomore campaigns. If all goes according to plan, Darnold could take a dramatic step up under Gase - their postseason path is dependent on it.
San Francisco 49ers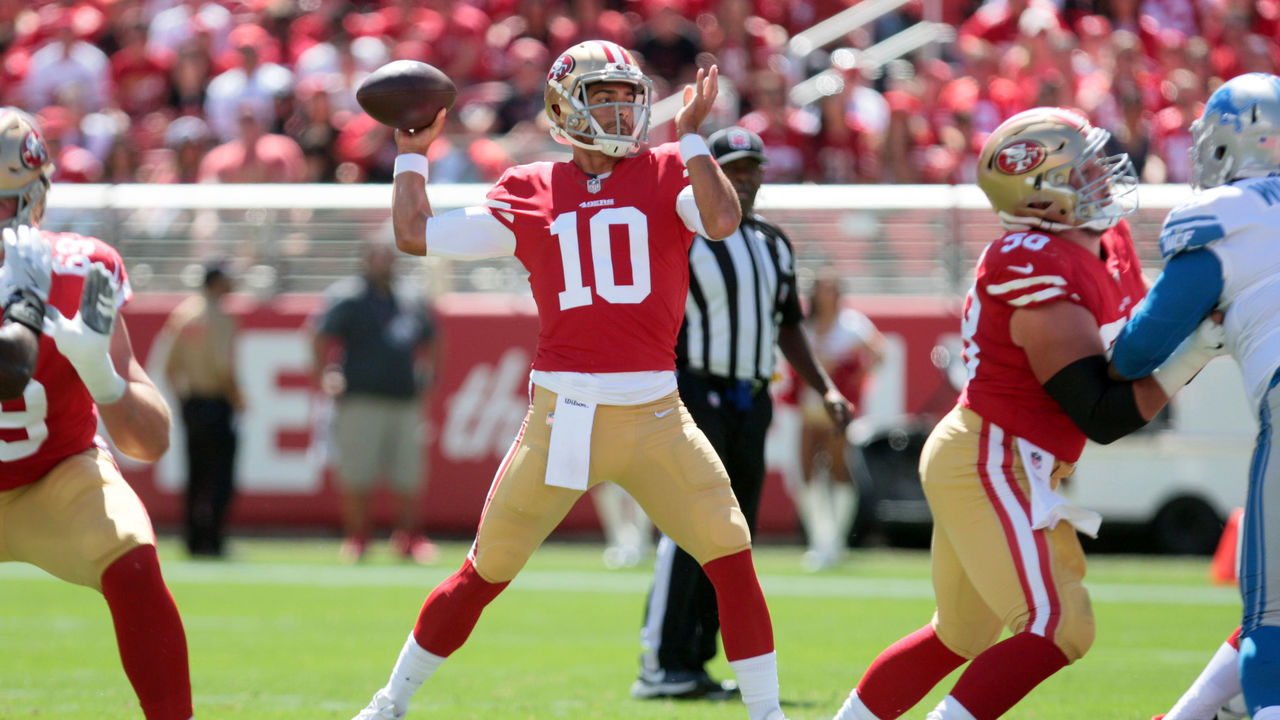 Last playoff appearance: 2013
Kyle Shanahan has yet to prove himself as a viable head coach and he'll have no excuses after 2019. He may sport a 10-22 record in his time as 49ers bench boss, but the offensive wizard hasn't had his franchise starter to work with. Shanahan's schemes should provide Jimmy Garoppolo with the chance to succeed coming off an ACL tear. The 49ers' offense also has speedy weapons in Marquise Goodwin, Dante Pettis, and Deebo Samuel, and under their offensive-minded coach, will have no issues integrating their four different starting-caliber running backs into the passing game.
San Fran didn't address its needs in the secondary during the offseason. The club only nabbed two interceptions as a unit throughout 2018, but if Richard Sherman is fully healthy, and the new defensive line duo of Dee Ford and Nick Bosa can disrupt the pocket, the 49ers may be able to deliver.