Early look at 2020's free-agent class
Sean Gardner / Getty Images Sport / Getty
The biggest dominoes in free agency have fallen, which means fans around the league have already moved on to next year's offseason and the prospect of their favorite team snagging 2020's top players.
Here, we'll go position by position, breaking down the best of the best of those players set to hit the open market.
This list does not include first-round picks from the 2016 draft whose fifth-round options are likely to be picked up (e.g. Jared Goff, Carson Wentz, Ezekiel Elliott)
Franchise-tagged players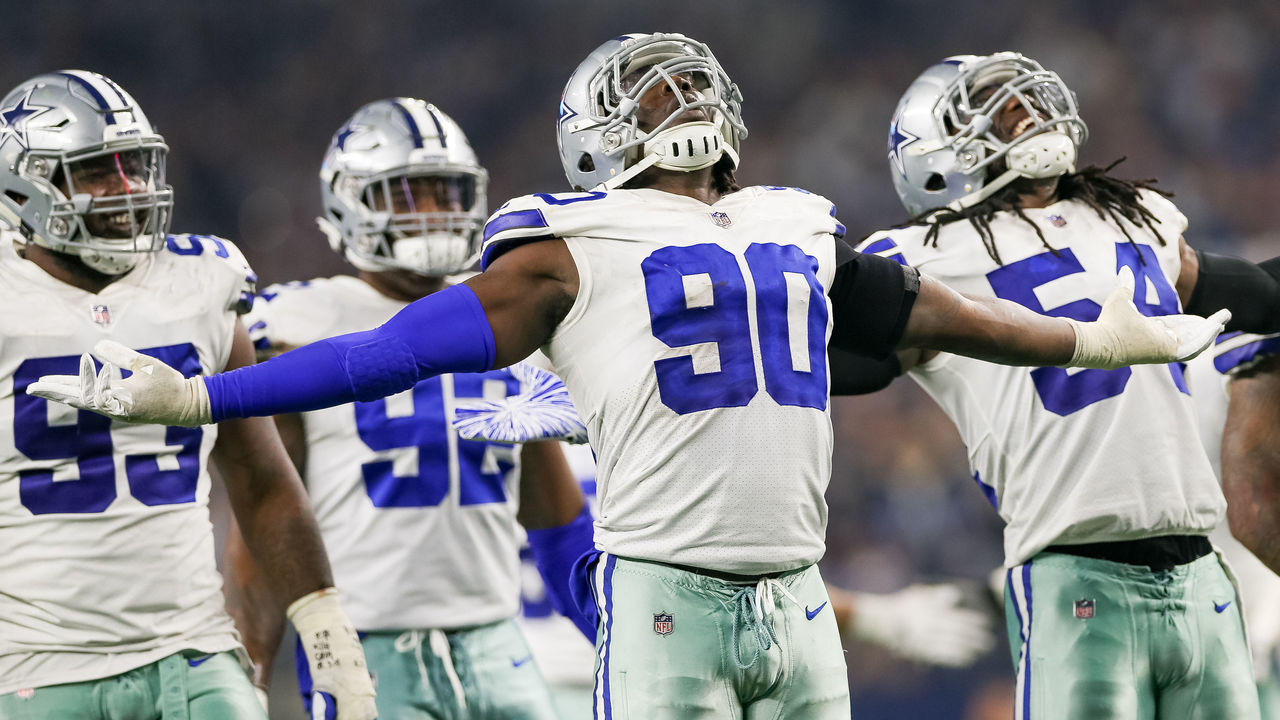 DE DeMarcus Lawrence (Cowboys), DE Jadeveon Clowney (Texans), DE Frank Clark (Seahawks), DT Grady Jarrett (Falcons)
As we've seen in recent years, the franchise tag has the power to shape free agency like nothing else.
Having been tagged in 2018 and 2019, Lawrence is inching toward his gigantic payday, whether it's from the Dallas Cowboys or a team on the open market. Realistically, he won't be tagged a third time, so it's now or never for Dallas to extend him. The other three defenders are new to the franchise tag, but with teams reluctant to allow elite pass-rushers to walk, Clowney and Clark could find themselves in Lawrence's position.
Although there has been little discussion regarding new contracts for any of the four, the deadline to extend tagged players is still months away (July 15). Next year's free agency could be shaped by how these four negotiations play out.
Quarterbacks
Russell Wilson, Philip Rivers, Tom Brady, Ben Roethlisberger, Drew Brees, Marcus Mariota, Jameis Winston, Dak Prescott, Jacoby Brissett
Every so often in the NFL, the stars align to create a mirage in the free-agent quarterback market. Next season is one of those years, with several elite pivots dealing with expiring contracts.
Sooner or later though, Wilson will re-sign on a deal that'll likely exceed Aaron Rodgers' $33.5 million a year pact. Brady and Brees will either return to their respective franchises or hang up their cleats, while 2004 draft compatriots Rivers and Roethlisberger will receive potentially their final extensions before retirement comes calling for them, too. Finally, Jerry Jones has already vowed to give Prescott a truckload of cash, so the chances of him leaving are minuscule.
This means the market could be dominated by the 2015 draft's top two picks, Winston and Mariota. Neither quarterback has done enough to warrant a big-money extension, with the former especially vulnerable following a suspension to start last season. Still, either team moving on completely would be a major shock. That leaves Brissett, Andrew Luck's backup who played in 15 games in 2017, as the top option. While he'll still be young (27) and has starter potential, he'll likely need to see the field again to convince teams to hand over a substantial contract.
Running backs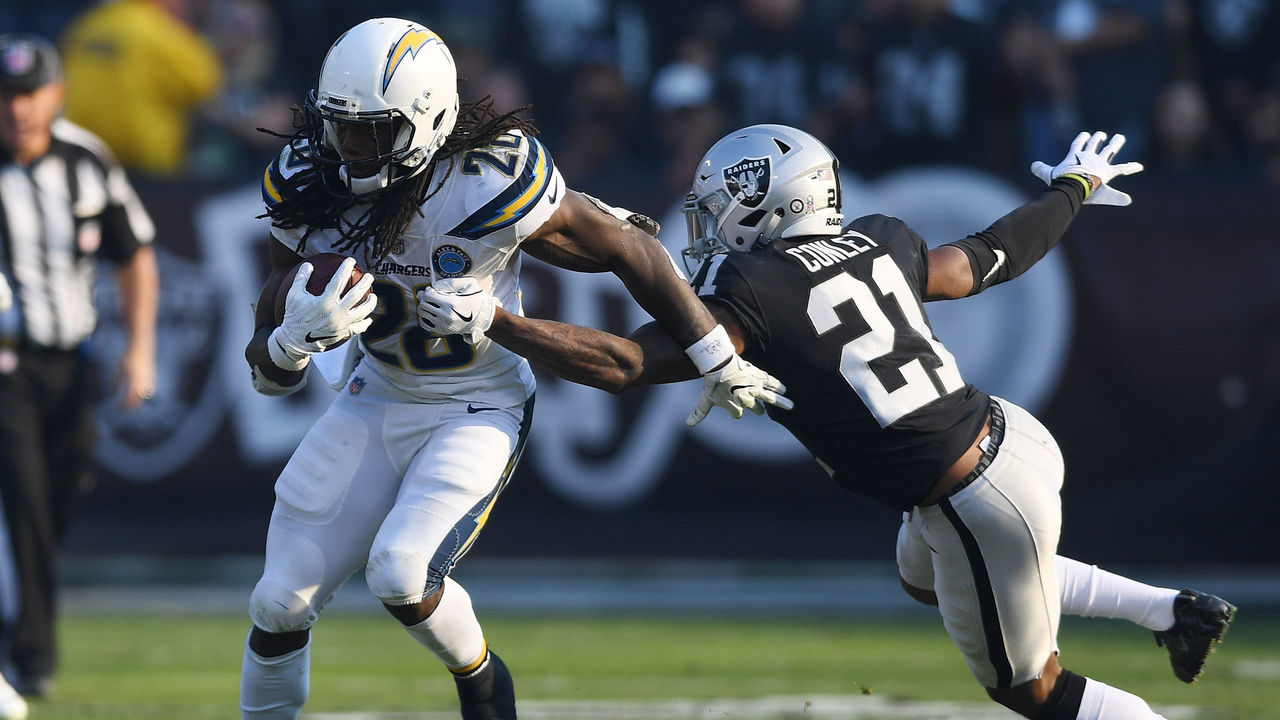 Melvin Gordon, Jordan Howard, Kenyan Drake, LeSean McCoy, Derrick Henry, Lamar Miller, Carlos Hyde, Chris Thompson, Frank Gore
The running back market is stocked full of capable starters who could be looking for new homes. Gordon will command a large payday from the Los Angeles Chargers, but the AFC West team shouldn't need to break the bank entirely after Le'Veon Bell and Todd Gurley failed to cause a seismic shift for running back contracts.
In the next tier are Howard, Drake, and Henry, who have all flashed as starters but have been too limited or inconsistent to secure a long-term lead back role. Teams will be enticed by their youth, as they'll be either 25 or 26 years old and can be locked down in their prime. Elsewhere, McCoy will be 32 when he hits free agency. He has a long injury history and over 10,000 career yards of wear on his tires, but could still be effective in a less demanding role. Lastly, there's Gore. Sure, he'll turn 37 in the 2020 offseason, but would you bet against him?
Wide receivers
Michael Thomas, Tyreek Hill, A.J. Green, Emmanuel Sanders, Amari Cooper, Julian Edelman, Nelson Agholor, Sterling Shepard, Tyler Boyd, Devin Funchess, Josh Gordon, Robby Anderson
Thomas isn't leaving the New Orleans Saints, though negotiations could be complicated if Odell Beckham Jr. demands a raise from the Cleveland Browns. The same goes for extension talks between Hill and the Kansas City Chiefs (which is already muddied after the wideout was linked to a domestic battery case involving a juvenile). Cooper's also been promised a chunk of Jones' seemingly endless pile of cash, leaving the door open for Green to be the market's top pass-catcher. With the Cincinnati Bengals likely rebuilding, he has the best chance of walking as he hits 31 years old.
It's hard to see Edelman in anything other than New England Patriots colors, but it's even more difficult to believe he'll be immune to Bill Belichick's ruthless approach to aging veterans. He and Sanders could also be overshadowed by a trio of talented young slot receivers in Agholor, Shepard, and Boyd, though the Bengals can't let both starting wideouts out the door. Predicting what Gordon's future entails at this point is almost impossible.
Tight ends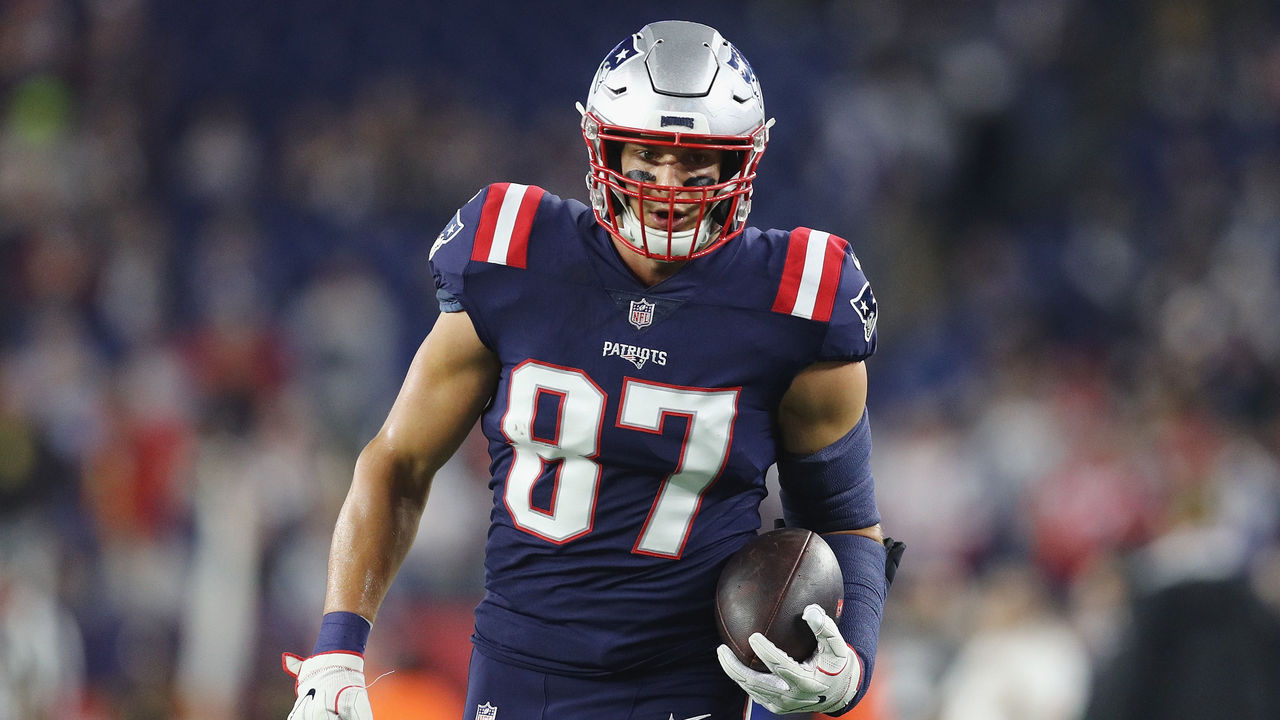 Rob Gronkowski, Eric Ebron, Jack Doyle, Vance McDonald, Hunter Henry, Vernon Davis, Austin Hooper, Kyle Rudolph, Charles Clay
Gronkowski isn't certain to return for 2019, let alone 2020. He'll only be 31 when his contract is up, but the future Hall of Famer has already experienced several careers worth of injuries. Some team would still likely shell out a big contract for even a lesser version of Gronkowski, which could entice him to at least test the waters in 2020.
The Colts' duo of Ebron and Doyle should be sought-after veteran options, especially the former if he can continue his breakout from 2018. McDonald, who had a career-high 50 catches last season, has a shot at emerging as a top option if his role with the Steelers grows larger following Antonio Brown's departure. Henry and Hooper are probably too young and talented for their teams to allow them to leave, especially as two former high draft picks.
Offensive tackles
Jason Peters, Bryan Bulaga, George Fant, Anthony Castonzo, Andrew Whitworth, Joe Staley, Daryl Williams
If you like geriatric tackles, 2020 could be the year for you. Peters (who will be 38), Whitworth (38), Staley (36) should be considered long shots to make it to the market.
Fant and Williams, the latter of whom re-signed on a one-year deal with the Carolina Panthers, will likely be the most coveted tackles when it comes to long-term deals. Both will be 28 years old and will likely be salivating after Nate Solder and Trent Brown reset the top of the tackle market in successive offseasons. While Castonzo and Bulaga are also on the wrong side of 30, teams are so desperate for solid offensive tackles that multi-year deals should be easy for both to obtain.
Interior offensive linemen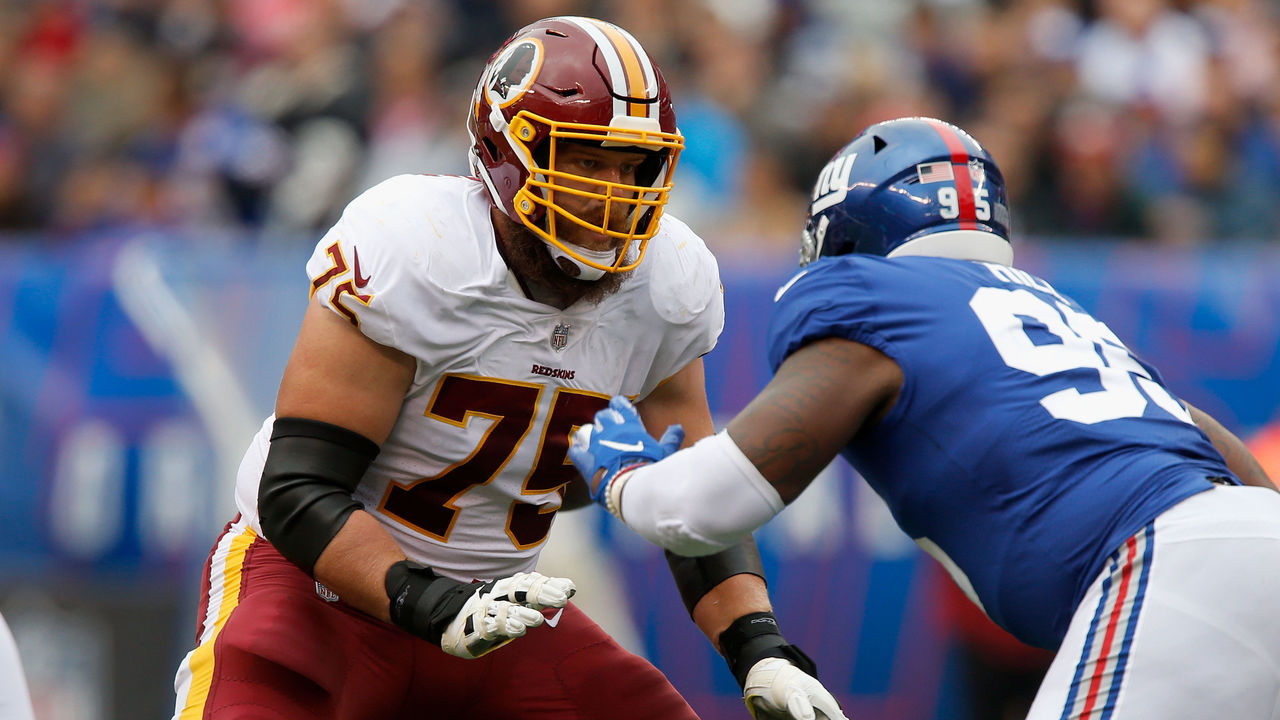 (Guards) Brandon Scherff, Kyle Long, Marshal Yanda, Joe Thuney, Austin Blythe, Clint Boling, Andrus Peat
(Centers) Mike Pouncey, JC Tretter, Cody Whitehair, Rodney Hudson, Ben Jones
Guard is one of 2020's most top-heavy markets. Scherff and Thuney are among the best at their position - they excel at pass protection, and are just hitting their primes. After those two, the options aren't enticing. Aging veterans Yanda and Boling should be stop-gap solutions, while Blythe and Peat were only serviceable in 2018 while playing on two of the league's most talented offensive lines.
Tretter and Whitehair are solid players, and teams should be comfortable giving them long-term deals. Older veterans like two-time Pro Bowler Hudson should be coveted by contenders looking for a quick fix.
Defensive linemen
Chris Jones, Leonard Williams, Jarran Reed, Marcell Dareus, Michael Brockers, Mike Daniels, Michael Pierce, Derek Wolfe, Grady Jarrett
A lot of big men could earn big money in 2020. The defensive line class currently looks outstanding, especially at the top where Jones sits after an All-Pro season in 2018. The Chiefs' reluctance to pay top pass-rusher Dee Ford might give other teams hope for Jones' availability.
Williams, a former sixth overall pick, has lived up to expectations, but it's unclear if he's in the Jets' long-term plans considering the contract he'll demand. The Seahawks are in a similar situation with Reed, whose sudden emergence as a legitimate pass-rushing threat with a 10.5-sack campaign (he had three in his first two years) will create difficulties when gauging his value. Brockers, Pierce, and Daniels are highly effective veterans who could headline a less talented class, and will all likely need $12 million-plus annually to secure their services.
Linebackers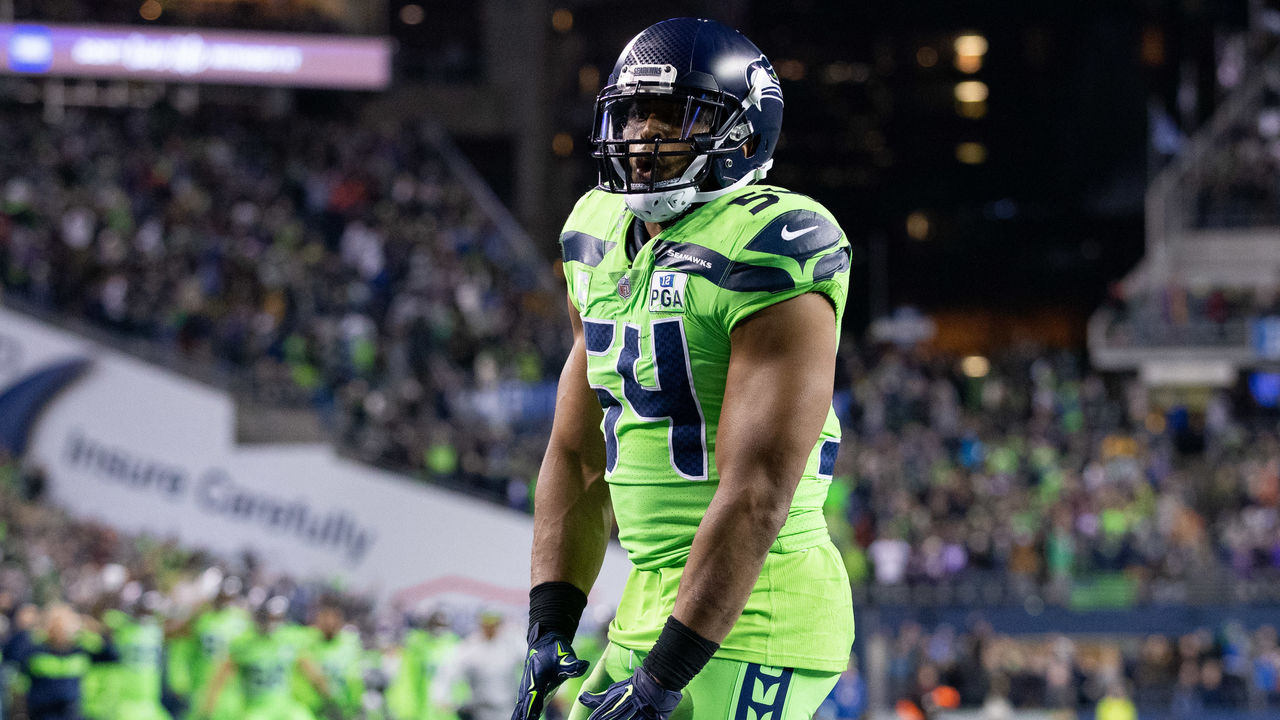 Bobby Wagner, Deion Jones, Myles Jack, Joe Schobert, Shaq Thompson Reggie Ragland, Danny Trevathan, Kyle Van Noy, Cory Littleton
No one was happier than Wagner after the New York Jets handed C.J. Mosley a deal worth $17 million. The contract raised the ceiling for inside linebackers by a staggering 37 percent from Luke Kuechly's previous league-topping pact, and few would put Mosley on the same level as the Seahawks' perennial Pro Bowler. If Seattle won't beat Mosley's number, teams will likely be lining up with Brinks trucks.
The other top options aren't as talented as Wagner but have youth and an abundance of athleticism on their side. Few linebackers can cover ground like Jones or Jack. Ragland, Schobert, and Thompson aren't held in quite the same esteem, but all hit free agency before they turn 27 and could be plug-and-play starters for a host of teams.
Pass-rushers
Yannick Ngakoue, Dante Fowler Jr., Jerry Hughes, Jabaal Sheard, Whitney Mercilus, Vic Beasley, Emmanuel Ogbah, Robert Quinn, DeMarcus Lawrence, Jadeveon Clowney, Frank Clark
The pass-rusher market looks a lot less exciting if the three tagged edge defenders (Lawrence, Clowney, Clark) re-sign with their respective teams. Other than quarterback, no position is more protected from the open market than pass-rusher. The players who do get to free agency fall under two categories: underperforming former high draft picks or older veterans whose best days are behind them.
Beasley and Fowler fall into the first category. The former has been far more productive (29.5 sacks versus 16, including 15.5 in 2015), but even one big season from either player could be enough to lure a team desperate for edge talent. Ngakoue is far less likely to leave after racking up nearly 30 sacks before turning 24 and the Jacksonville Jaguars will probably make extending him this offseason's No. 1 priority. Most of the other top names fall under the second category. Hughes has been one of the league's most underrated pass-rushers and still has gas left in the tank, while Sheard's well-rounded skill set should be coveted.
Cornerbacks
Xavien Howard, Byron Jones, Chris Harris, Marcus Peters, Jimmy Smith, Aqib Talib, Joe Haden, Kendall Fuller, Ronald Darby, Logan Ryan, Trae Waynes
This free-agent class could be all about cornerbacks. No other position will likely be able to compete with the depth and quality of talent. If a team wants a potential star corner, Jones, Howard, and Peters tick all the boxes and could hit the market. All three could command top-five money at the position.
If a team is looking for a savvy veteran, it doesn't get much better than Harris, Talib, Smith, and Haden. The Denver Broncos standout will likely get the most attention due to his versatility and flawless technique, which should keep him effective in the latter stages of his career. Beyond that, there's an abundance of talented younger corners who've yet to hit their potential in Fuller and Darby.
Safeties
Devin McCourty, Kevin Byard, Rodney McLeod, D.J. Swearinger, Vonn Bell, Justin Simmons, Sean Davis, Damarious Randall
In 2018, free-agent safeties struggled to get paid market value. Fast forward to this year, and Earl Thomas, Landon Collins, and Tyrann Mathieu all earned massive deals. However, while the 2020 class has some intriguing names, it will most likely repeat the barren 2018 market.
McCourty is the biggest fish, but unlike this year's notable departures from the Patriots (Brown and Trey Flowers), he'll be exiting his prime. The fact he's one of the few defenders Belichick has given a second contract to indicates a short-term deal to remain in New England is the most likely outcome. If any safety is to earn a huge deal, it'll be Byard, a playmaking free safety who made the 2017 All-Pro team after an eight-interception year. Randall is a player on the rise, but he will need to star for the much-hyped Cleveland Browns to convince he's worth a big investment.
Specialists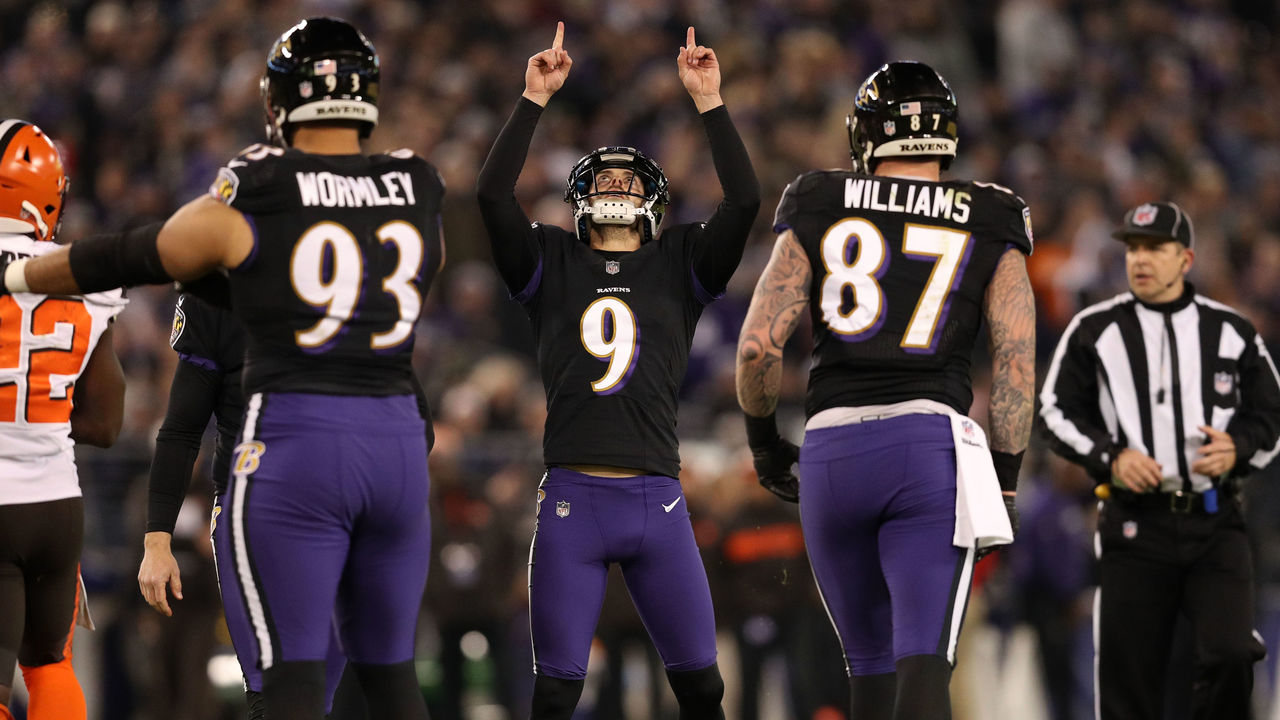 (Kickers) Justin Tucker, Greg Zuerlein, Adam Vinatieri, Aldrick Rosas, Jake Elliott, Ka'imi Fairbairn
(Punters) Matt Bosher, Rigoberto Sanchez, Tress Way
Two GOATS, one in his prime and one at the end of his legendary career, headline the 2020 kicker class.
However, the Baltimore Ravens aren't letting Tucker get close to the door and have the affordable franchise tag if they're unable to secure a deal. Vinatieri is also unlikely to leave the Indianapolis Colts for anything other than a retirement home. Pro Bowlers Zuerlein and Rosas are great fallback options for teams eyeing Tucker.
Comments
✕
Early look at 2020's free-agent class
  Got something to say? Leave a comment below!