The NFL Power Rankings are selected by a panel of theScore's football editors.
1. New Orleans Saints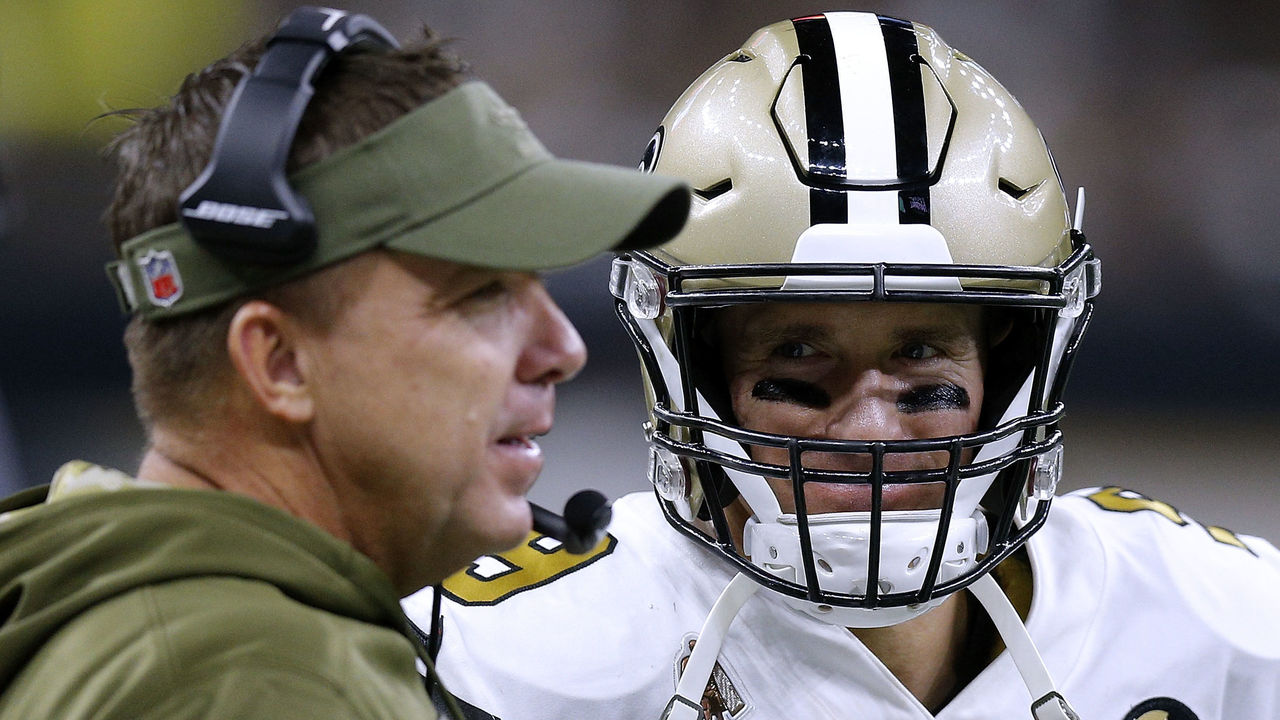 Post-FA Rank: 1
The Saints, who were without a first-round pick, didn't make much of a splash in the draft. But they didn't need to. New Orleans enters 2019 as arguably the team to beat in the NFC.
2. New England Patriots
Post-FA Rank: 3
While the reigning Super Bowl champs lost Rob Gronkowski, receiver N'Keal Harry and pass-rusher Chase Winovich are typical Bill Belichick steals who'll likely immediately play big roles in the Patriots' title defense.
3. Los Angeles Rams
Post-FA Rank: 4
It doesn't matter that Sean McVay's starting lineup remains relatively unchanged following the draft, as the Rams were already an elite squad. But Todd Gurley's health and Jared Goff's performance in the Super Bowl remain major red flags.
4. Los Angeles Chargers
Post-FA Rank: 6
The Chargers were a winner during draft week, once again landing a blue-chip defender in the first (Jerry Tillery) despite not owning a high pick. Make no mistake, Los Angeles is a legitimate Super Bowl contender.
5. Kansas City Chiefs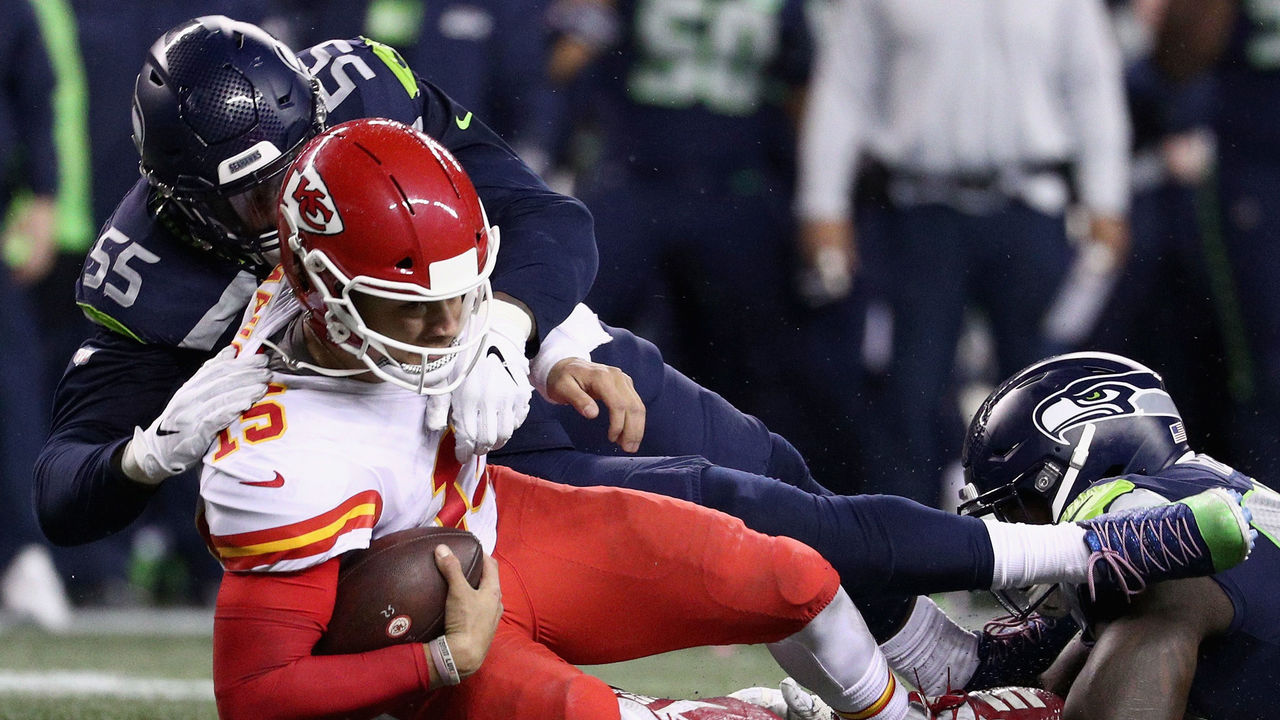 Post-FA Rank: 2
Frank Clark will provide a major boost to Kansas City's pass rush, and the Chiefs did well in the draft despite giving up a first-rounder for him. But it's hard to project the Chiefs' season without clarity on the reopened criminal investigation into Tyreek Hill.
6. Philadelphia Eagles
Post-FA Rank: 8
Even with a less-than-impressive draft haul that primarily added depth to position groups, the Eagles remain an NFC powerhouse if - and this is a big if - Carson Wentz is fully healthy for the entire campaign.
7. Chicago Bears
Post-FA Rank: 5
Before the draft, Chicago had all the ingredients to be a championship contender (except a reliable kicker), so its lack of activity in Nashville shouldn't be of any concern for Bears faithful.
8. Indianapolis Colts
Post-FA Rank: 7
Colts GM Chris Ballard found an abundance of defensive depth through the draft to support a rock-solid core (and added the Redskins' 2020 second-rounder for good measure). This roster is really taking shape.
9. Cleveland Browns
Post-FA Rank: 9
If the Browns were a cornerback away from elite status before the draft, they should count their lucky stars that former LSU standout Greedy Williams fell to them in the second round.
10. Seattle Seahawks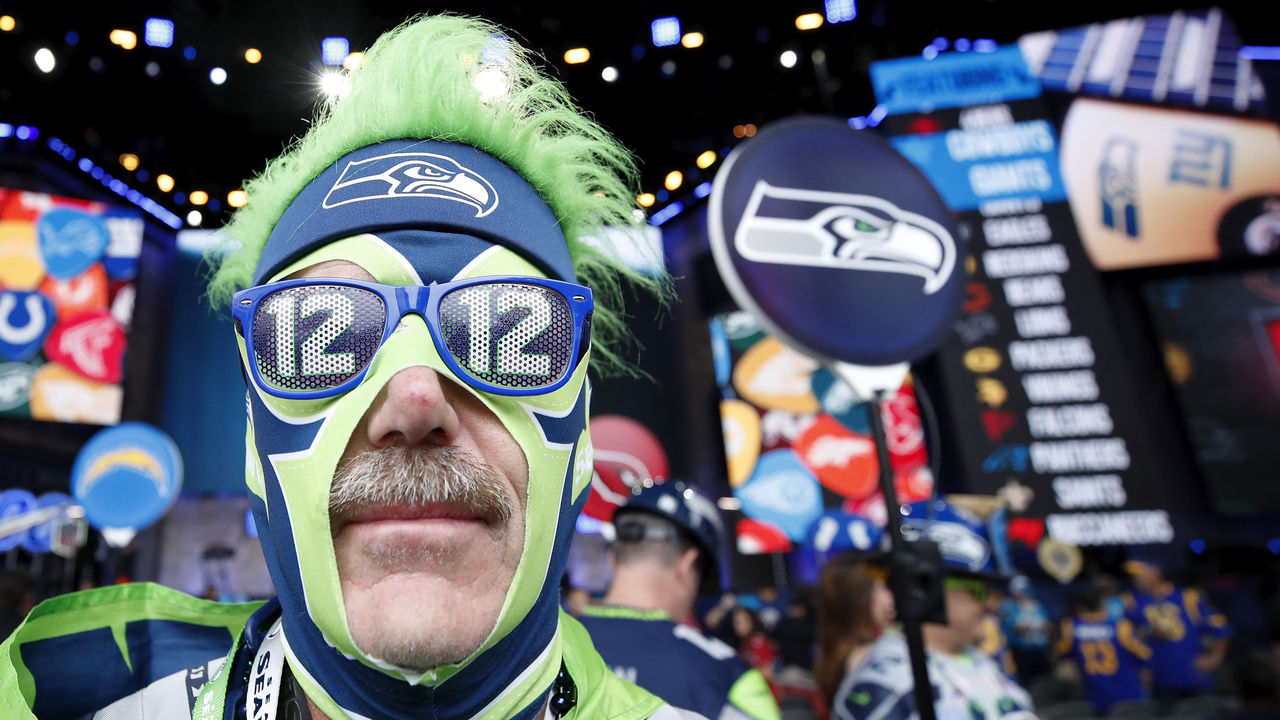 Post-FA Rank: 10
A mediocre draft haul plus the losses of Frank Clark and potentially Doug Baldwin may be too much for Seattle to overcome in 2019. The Seahawks proved everyone wrong last season, though.
11. Green Bay Packers
Post-FA Rank: 11
The Packers spent nearly all of their offseason resources on defense, taking a ton of pressure off Aaron Rodgers as they look to return to the postseason. However, a few new weapons for the two-time MVP would've been nice.
12. Minnesota Vikings
Post-FA Rank: 12
The addition of five offensive linemen - including three draftees - will give Kirk Cousins a much better chance this year to live up to his enormous contract.
13. Dallas Cowboys
Post-FA Rank: 14
The Cowboys may have been without a top pick in the draft but the Jones family isn't losing a wink of sleep over trading it for Amari Cooper, whose impact couldn't have been matched by any first-round receiver.
14. Houston Texans
Post-FA Rank: 13
The promising Texans were disappointingly passive in free agency and then fell well short of nailing the draft. Throw in the trade rumors surrounding Jadeveon Clowney and it all makes for a poor offseason in Houston.
15. Baltimore Ravens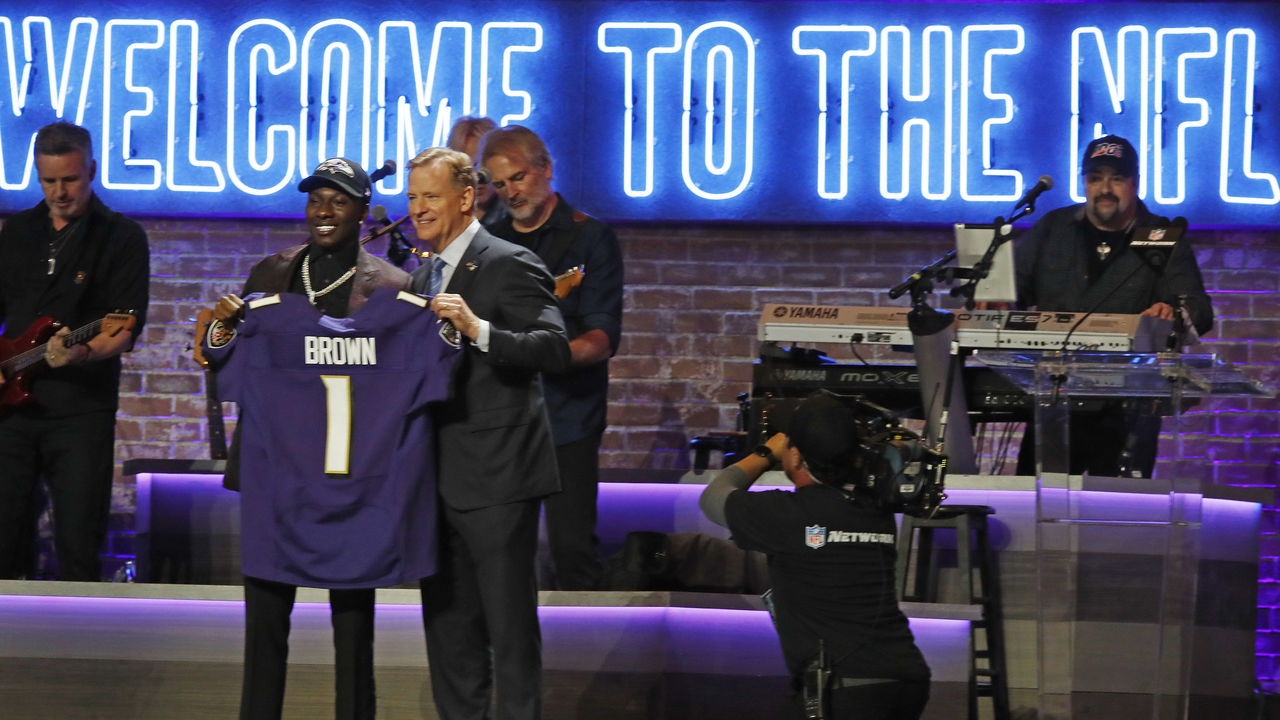 Post-FA Rank: 15
Baltimore is slowly assembling a track team on offense but still needs to overcome Lamar Jackson's inconsistencies as a passer and significant turnover on defense to make a legitimate Super Bowl run.
16. Atlanta Falcons
Post-FA Rank: 17
Eschewing flash for substance, the Falcons focused their attention this offseason on the offensive and defensive lines. The hope is their 7-9 finish in 2018 was an anomaly created by a host of injuries.
17. Pittsburgh Steelers
Post-FA Rank: 19
There will be a lot less drama in Pittsburgh this year, but also a lot less talent. Will the addition of Devin Bush on defense offset the loss of Antonio Brown? It's possible, but we wouldn't bet on it.
18. Carolina Panthers
Post-FA Rank: 16
Cam Newton has a new stable of weapons, but the addition of Will Grier could also leave him with a sense of urgency. The former MVP is entering the penultimate year of his deal and needs to prove he's recovered from shoulder surgery.
19. Tennessee Titans
Post-FA Rank: 18
The Titans went to great lengths to add receivers (Adam Humphries, A.J. Brown) for Marcus Mariota. Are they - and the promotion of tight ends coach Arthur Smith to offensive coordinator - enough to snap the passing game out of its longtime funk?
20. San Francisco 49ers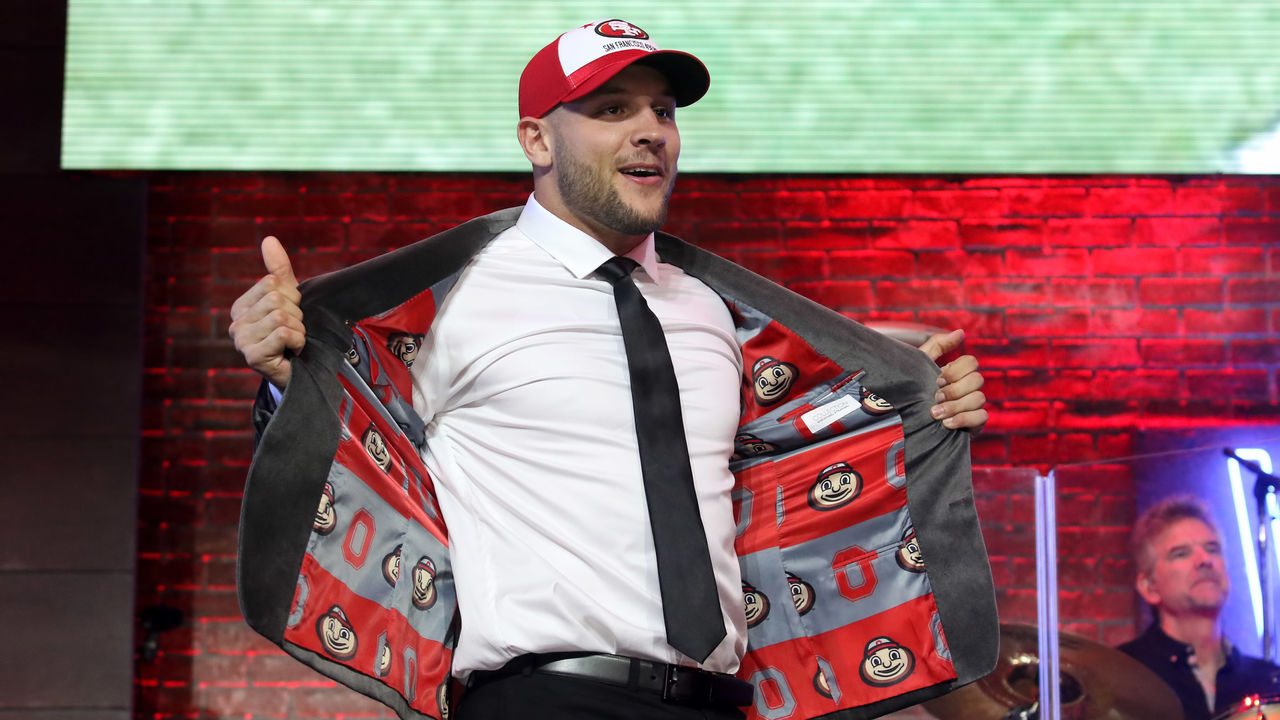 Post-FA Rank: 21
The 49ers are ready to take the next step thanks to a lethal front four that now features the terrifying trio of Dee Ford, DeForest Buckner, and No. 2 overall pick Nick Bosa.
21. Jacksonville Jaguars
Post-FA Rank: 23
Jaguars fans have to be happy with the offseason haul. Nick Foles, Josh Allen, Jawaan Taylor, and Josh Oliver should all make an immediate impact. But will it be enough to return them to contender status?
22. Detroit Lions
Post-FA Rank: 20
Slowly but surely, Matt Patricia is recreating the Patriots in Detroit. If he can turn Matthew Stafford into Tom Brady and rookie tight end T.J. Hockenson into Gronkowski, the second-year coach might really have something ...
23. Washington Redskins
Post-FA Rank: 27
Washington was lauded for its draft haul after grabbing Dwayne Haskins at 15th overall. But with only a year of experience as a starter, the Redskins might not feel comfortable enough to truly let him compete with Colt McCoy and Case Keenum.
24. New York Jets
Post-FA Rank: 24
The Jets look like a whole new squad entering the 2019 season, and the cherry on top of their offseason was nabbing arguably the draft's best player in Quinnen Williams.
25. Buffalo Bills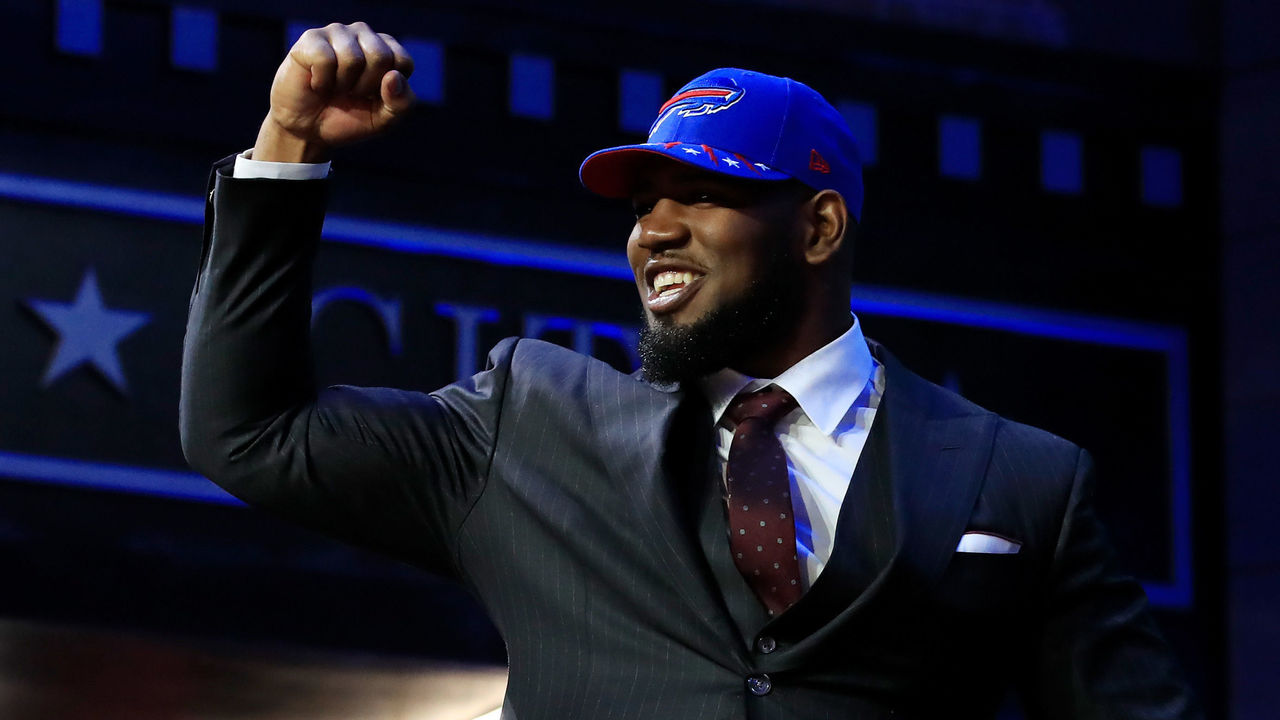 Post-FA Rank: 25
Game-wrecking defensive tackle Ed Oliver complements an already great unit and was a steal at ninth overall, but the Bills' 2019 success still depends almost entirely on how much Josh Allen develops as a passer.
26. Oakland Raiders
Post-FA Rank: 22
Oakland could have - and probably should have - hit a home run with its three first-round picks, and seemingly didn't. Jon Gruden's squad will be one of the most intriguing teams to watch in 2019.
27. Arizona Cardinals
Post-FA Rank: 29
The Kyler Murray era begins in Arizona. After an impressive draft, we're hoping the rookie will have more to work with than Josh Rosen did (which was essentially nothing).
28. Denver Broncos
Post-FA Rank: 26
Despite John Elway's excellent draft haul, we're skeptical to bet on a team that will feature Joe Flacco and/or Drew Lock at quarterback in 2019.
29. Tampa Bay Buccaneers
Post-FA Rank: 28
The Buccaneers had plenty of work to do to reshape their roster - particularly on defense - but had limited resources. We can't help but feel Tampa Bay hasn't done enough this offseason to give Bruce Arians a shot at first-year success.
30. New York Giants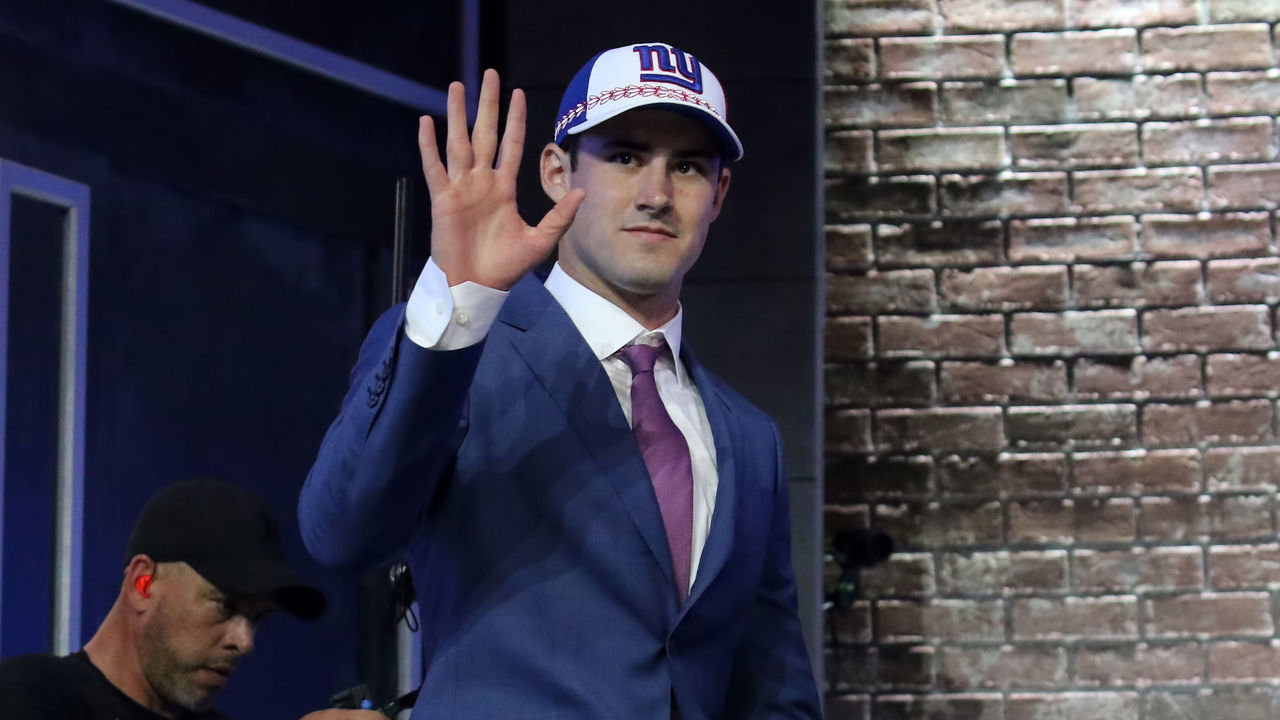 Post-FA Rank: 31
The Giants were the laughing stock of the draft after taking quarterback Daniel Jones sixth overall when it was believed he'd drop to their second pick at No. 17. GM Dave Gettleman says time will tell whether he made a mistake; well, the clock's already ticking.
31. Cincinnati Bengals
Post-FA Rank: 30
It could be a painfully long season in Cincinnati, where Andy Dalton is back for the umpteenth year and most of the best players on his team are on the wrong side of 30.
32. Miami Dolphins
Post-FA Rank: 32
It's easy to get behind Miami's moves to acquire Josh Rosen and draft a culture-setter in Christian Wilkins, but let's not forget this team is undergoing a top-to-bottom rebuild.