Predicting win totals for every NFC East team
Abbie Parr / Getty Images Sport / Getty
The NFC East might house the defending Super Bowl champions, but there isn't much else to get excited about - and there are even questions about whether the Philadelphia Eagles can reach their lofty Vegas win total.
Here are my win-total picks for the NFC East.
Philadelphia Eagles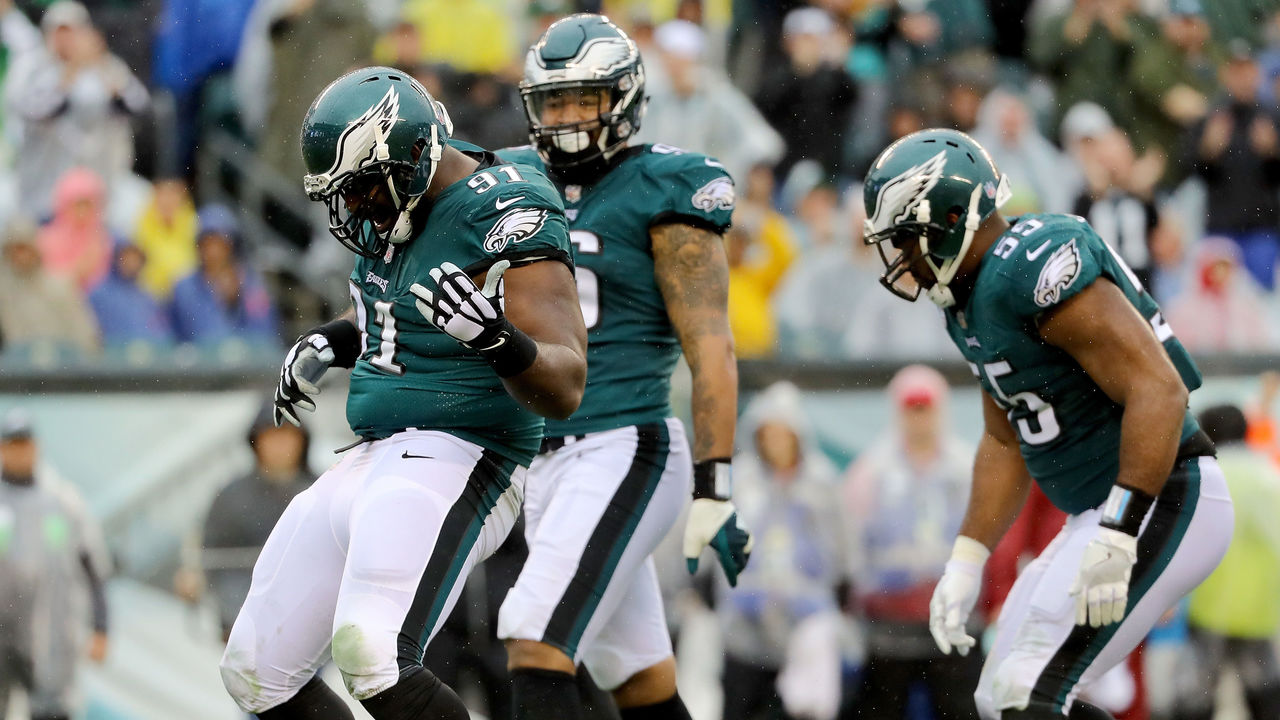 Pick: Under 10.5 wins -135 (Intertops)
The City of Brotherly Love was rewarded with its first-ever Super Bowl title last season, leading to a celebration so enthusiastic that it required oodles of Crisco.
Considering Carson Wentz went down late in the year with a season-ending injury, Eagles fans deserve to bask in the triumph until the very last second. Nick Foles - Nick Foles! - was damn near perfect down the stretch run and in the Super Bowl against the New England Patriots. (Did you know Foles called the Philly Special? Have you heard?)
And Foles will open the season under center, as the incumbent hasn't been cleared for contact just yet. It's unclear what Wentz's timetable looks like, but it's already concerning. Reinvesting in a wild card like Foles is playing with fire.
Defensively, Philadelphia is elite. The secondary is good for allowing 500 yards through the air a couple times over the course of the year, but generally speaking, the front seven is what makes this unit go.
There aren't many knocks on Philadelphia. It's a well-run organization and the pieces are intact for it to potentially replace the Patriots as the league's standard-setter. But as the Eagles become the hunted and are forced to start the season with Foles at quarterback, I'll mark down Philly for 10 wins. Saved by the hook.
New York Giants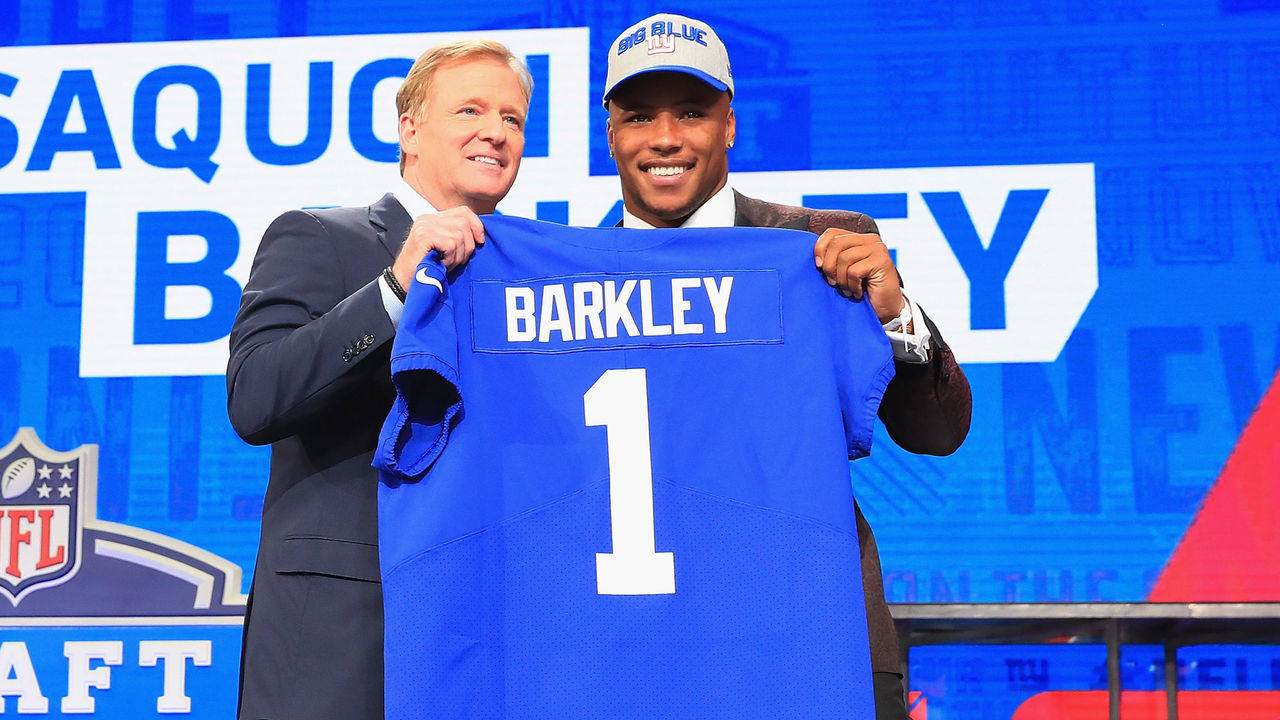 Pick: Under 7.5 Wins -120 (BetOnline)
Well, the Giants' 2017 season wasn't great.
They lost their star wide receiver to injury in Week 5. Their cornerback and first-round 2016 pick got called a cancer by his teammate in the secondary. Dominique Rodgers-Cromartie literally walked out of practice, then got suspended. The head coach got fired. Eli Manning got benched, ending his streak of games started and apparently breaking his heart. And that's just a fraction of what the franchise went through in three months.
The good news: Odell Beckham Jr. is a top-three receiver with amazing touchdown celebrations. Sterling Shepard will get his fair share of opportunities. Evan Engram is the kind of modern-day tight end who can pick up yards after the catch while still posing a threat in the red zone. And the Giants drafted a running back in Saquon Barkley whose quads are in two different zip codes.
But, like any offense, it's toothless without an offensive line, and that unit made Manning's life difficult last season, failing to give him the time to let routes develop. New York's defense isn't remotely convincing either.
I'm not exactly sure when - or more importantly, why - the engine on the Giants' hype train started, but all I can hear is a bum motor clicking. I'll hand the Giants seven wins on this schedule, which features meetings with the AFC and NFC South plus the upward-trending Bears and 49ers. The hook is hot!
Dallas Cowboys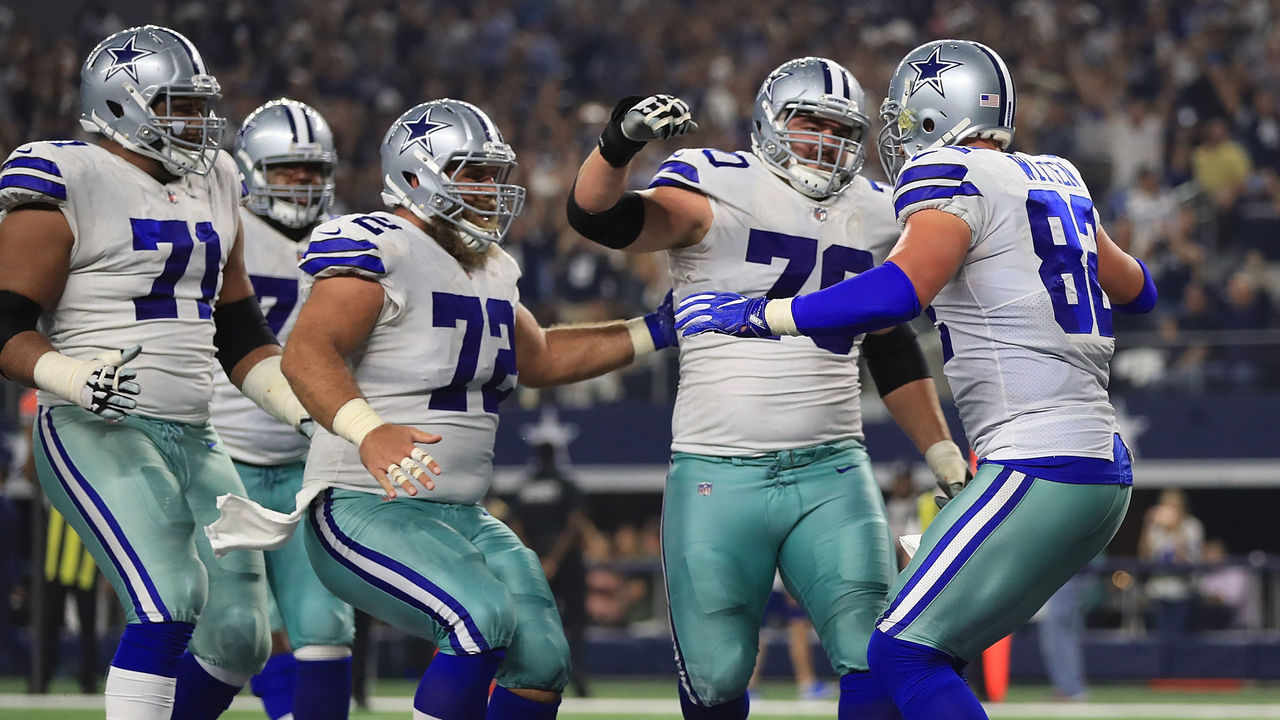 Pick: Under 8.5 wins -115 (Bookmaker)
A season after leading the NFC with 13 regular-season wins, the Dallas Cowboys found themselves in a position all too familiar under Jason Garrett: mediocrity.
Dallas won a quiet nine games in 2017 and didn't qualify for a postseason bid a year after two rookies - quarterback Dak Prescott and running back Ezekiel Elliott - burst onto the scene to help nab the NFC East title.
In order for Dallas to get back to 13-win form, the Cowboys would have had to improve and add more pieces in free agency. Outside of maybe Allen Hurns, they whiffed.
The offensive line should create consistent holes for Elliott, who missed a chunk of 2017. While that will win the Cowboys games by itself, can Dallas trust Prescott to throw the ball after a sophomore slump?
The secondary boasts a couple of younger players with high ceilings, but it's still somewhat inexperienced, and offenses have taken advantage of the unit for the last century. Sean Lee's health is always a concern, as is pressuring the quarterback.
I think Dallas takes another step in the wrong direction in '18.
Washington Redskins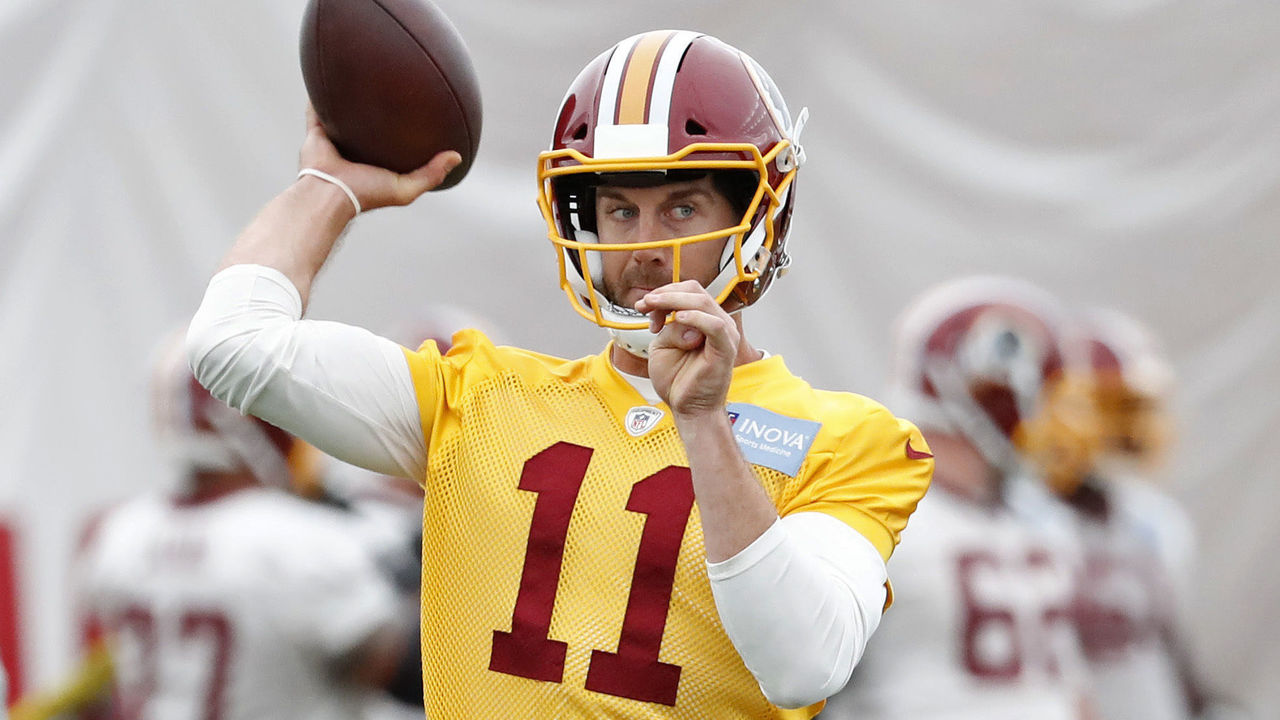 Pick: Under 7 wins -108 (Bookmaker)
Letting Kirk Cousins walk and trading for Alex Smith was a franchise-altering move - and not necessarily the good kind.
With the ground game in need of a boost, the Redskins brought in 33-year-old Adrian Peterson, who ended last season on injured reserve. My analysis: I don't love it.
Defensively, there's potential up front, as Washington is doing the smart thing and just snagging Alabama defenders who boast multiple national title rings. But overall, this is a bottom-10 unit that stamps the envelope on a team that I want nothing to do with, including the likely chore of placing Jordan Reed on IR during Week 7 of my fantasy football league.
Alex Kolodziej is theScore's betting writer. He's a graduate of Eastern Illinois who has been involved in the sports betting industry for 11 years. He can quote every line from 'Rounders' and appreciates franchises that regularly wear alternate jerseys. Find him on Twitter @AlexKoIodziej.
(Photos courtesy: Getty Images)
Comments
✕
Predicting win totals for every NFC East team
  Got something to say? Leave a comment below!