Landon in limbo: Collins leads three-year pros looking for extensions
Abbie Parr / Getty Images Sport / Getty
Three years into an NFL player's career is often when he starts to discuss an extension with his agent.
The Collective Bargaining Agreement prevents teams and players from agreeing to extensions during the first two years of a rookie's deal, making the third year an important one.
For first-round picks, the fifth-year option attached to rookie contracts enables teams to have an extra year of service time before they must decide on whether to make a long-term investment. The May 3 deadline passed with 20 of the 2015 first-rounders having their options exercised, per NFL.com.
But for players drafted in Round 2 or lower, the offseason after the third year is their first opportunity to sign an extension. A handful of pros with three years of experience who weren't first-round picks have performed well enough to warrant new deals.
Some of the names still waiting are surprising: Giants safety Landon Collins, Eagles running back Jay Ajayi, Cardinals running back David Johnson, and Seahawks receiver/returner Tyler Lockett have either made the Pro Bowl or All-Pro team at least once, but remain locked into their rookie deals.
Cardinals defensive end Markus Golden, Vikings defensive end Danielle Hunter, Buccaneers offensive lineman Ali Marpet, Eagles cornerback Ronald Darby and linebacker Jordan Hicks, and Browns running back Duke Johnson are other major contributors aiming for new deals.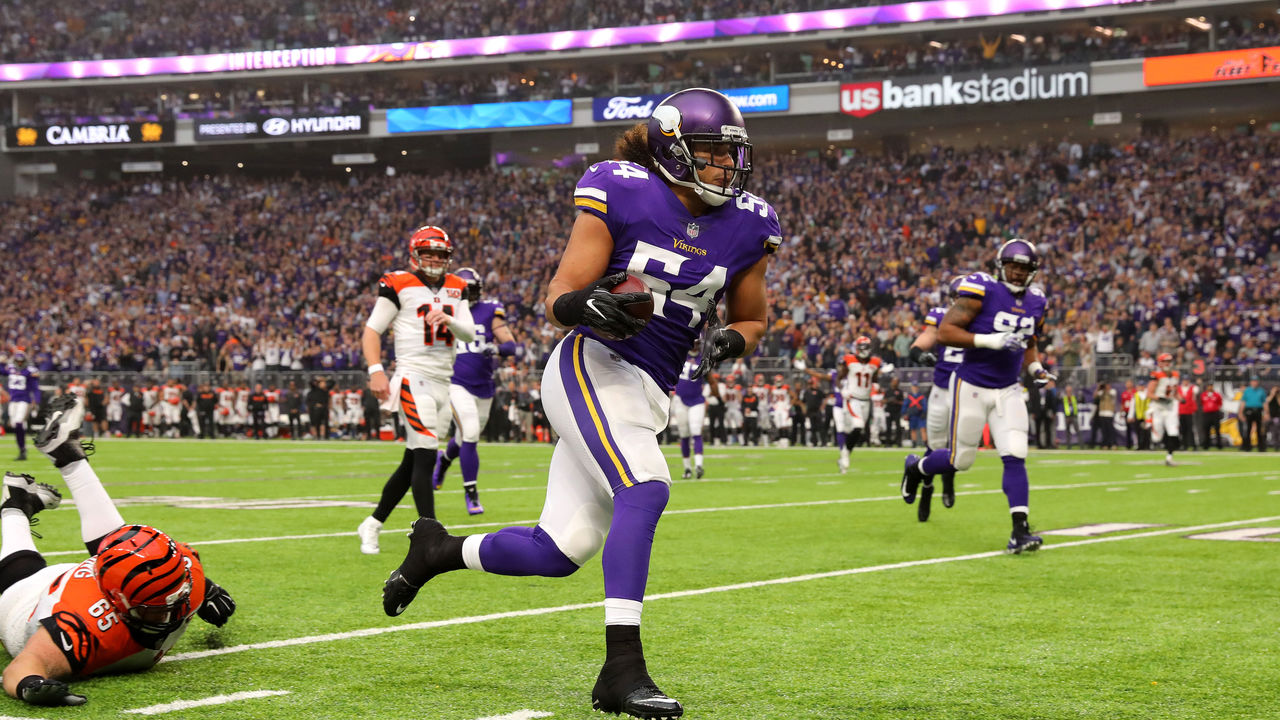 Only three players from the 2015 draft who weren't first-rounders have already inked extensions – Vikings linebacker Eric Kendricks, 49ers safety Jaquiski Tartt, and Dolphins corner Bobby McCain.
The potential for free agency to be more fruitful in 2019 than recent years is there if some of those players aren't extended, or retained through a franchise tag.
Collins, a two-time Pro Bowler who placed third in Defensive Player of the Year voting in 2016, would arguably be the hottest free-agent commodity from the 2015 class if the Giants don't secure him with a long-term deal.
Collins flourished in former Giants defensive coordinator Steve Spagnuolo's scheme, but a regime change – in both the front office and coaching staff – could alter his role going forward and impact the 24-year-old's value on the open market.
New Giants defensive coordinator James Bettcher is a known heavy blitzer, and teams that blitz often usually prefer defensive backs who excel in man coverage, since blitzing frequently puts DBs on an island against pass-catchers.
Collins is an excellent box defender who has also played well as the deep safety. But he hasn't been asked to play much man coverage, at least not intentionally. One of the few knocks on Collins coming out of college was his struggle to defend in man coverage, which helps explain why he wasn't drafted in the first round.
Bettcher, the Cardinals' defensive coordinator from 2015-2017, morphed first-round pick Deone Bucannon into a linebacker because he believed the former college safety would excel at the position as a pro. He could envision a similar role for Collins in the team's new 3-4 scheme, as Ryan Dunleavy of NJ Advance Media noted.
"We haven't gotten that far yet, we're just kind of learning the defense, taking it step by step and making things work," Collins, who recently shed his non-contact jersey during OTAs after needing two wrist surgeries, told reporters this week, according to team transcripts.
"If it doesn't work, he'll take a note to it and we'll go from there. But he hasn't asked any of the players that I know of, anything about what they like about the defense yet."
The Giants have to determine whether Collins' role in the new defense will be impactful enough to pay him top safety dollar, which is $12-$13 million annually. The longer the Giants wait, the more they risk Collins opting to test free agency, which often inflates a players' price tag.
Collins told reporters, including Patricia Traina of Inside Football, he enjoys his new coordinator's scheme so far.
"It was back to what I knew like the back of my hand," Collins said in April, "and it's going to play fast because it's very stern."
Here's a look at some other standout players who have logged three NFL seasons and remain on their rookie deals: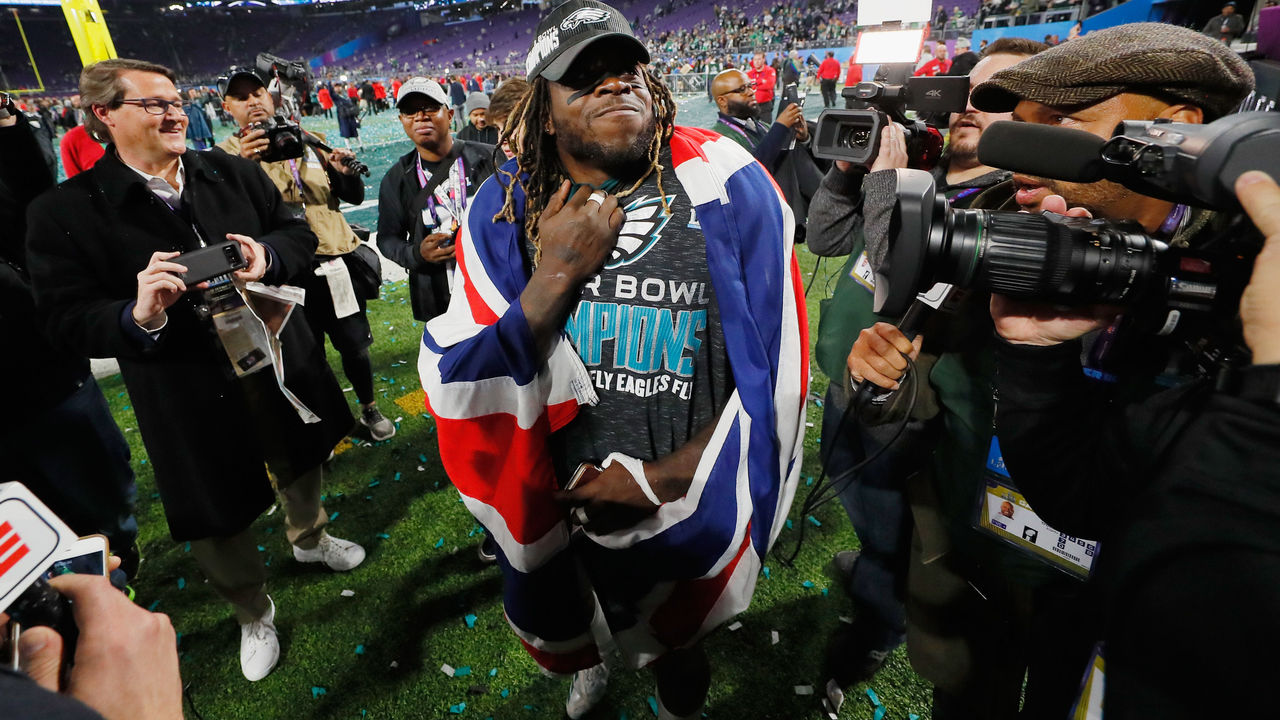 RB Jay Ajayi, Philadelphia Eagles
Jay Ajayi made the Pro Bowl in 2016 with 1,423 yards from scrimmage and eight touchdowns, and then he averaged 5.8 yards per carry in seven games with the Eagles after being dealt at the 2017 deadline. He's a gifted running back who was criticized for attitude problems in Miami and has a history of knee issues going back to college. The Eagles are taking the wait-and-see approach with him.
RB David Johnson, Arizona Cardinals
After piling up 3,156 yards and 32 touchdowns over his first two years, making the Pro Bowl and being named an All-Pro in 2016, David Johnson had his career derailed last year by a broken wrist in the season opener that shelved him all season. The Cards have a new head coach and quarterback, but Johnson will still likely be the focus of the offense and get extended before hitting free agency.
WR Stefon Diggs, Minnesota Vikings
Stefon Diggs, a fifth-round pick from Maryland, has become a major part of the Vikings' passing offense. However, he still hasn't produced a 1,000-plus-yard season despite catching 84 passes in 2016 and 64 in 2017. Perhaps the QB change from Case Keenum to Kirk Cousins and offensive coordinator switch from Pat Shurmur to John DeFilippo will increase Diggs' production. Fellow receiver Adam Thielen received an extension this past offseason, but the Vikings have other players, including Hunter, to potentially reward after 2018. With all the money now going to Cousins, the Vikings might not have enough left for Diggs.
LB Preston Smith, Washington Redskins
The Redskins should be able to retain Preston Smith, the 38th overall pick in 2015 from Mississippi State. While not spectacular, Smith has played steadily enough to deserve an extension that shouldn't break the team's bank. Smith's 20.5 sacks are the fourth-most of the 2015 draft class, behind only Hunter, Vic Beasley, and Frank Clark. But nobody from Smith's class has recorded 20.5 sacks, four forced fumbles, and three interceptions. Smith should command around $10 million annually, which the Redskins would be wise to pay.
Geoff Mosher is an award-winning sports reporter, radio host, and TV personality with more than 20 years of experience covering all major sports and leagues. He also hosts regularly on 97.5 The Fanatic in Philadelphia and is co-host of "The Sports Shop" on Facebook.
(Photos courtesy: Getty Images)
Comments
✕
Landon in limbo: Collins leads three-year pros looking for extensions
  Got something to say? Leave a comment below!