(Warning: Story contains coarse language)
After President Donald Trump implored NFL owners Friday to "get that son of a bitch off the field" if any player chose to protest during the national anthem, the football community wondered how players and teams would react in the remainder of Week 3.
An array of different demonstrations took place Sunday.
Texans at Patriots
Patriots quarterback Tom Brady posted an image partly captioned "unity" Sunday morning ahead of the team's game against the Houston Texans. Brady then proceeded to link an arm with Phillip Dorsett. Many of their teammates chose to kneel.
On the other sideline, Texans linked arms.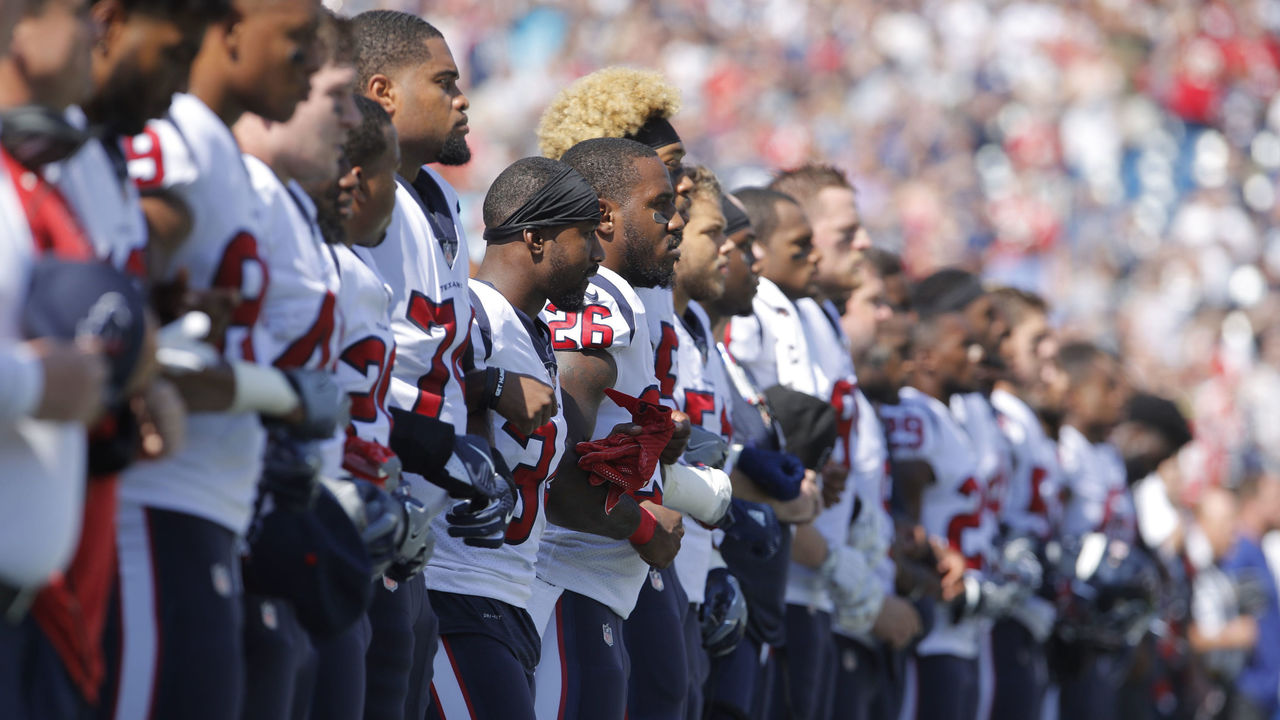 (Photo courtesy: USA TODAY Sports)
Broncos at Bills
A large collection of Bills kneeled on the field rather than on the sideline, with teammates and staffers offering an arm in support.
Bills star LeSean McCoy stretched during the anthem.
Among the Broncos who took a knee were stars Von Miller and Brandon Marshall. Corner Chris Harris raised a fist in the air.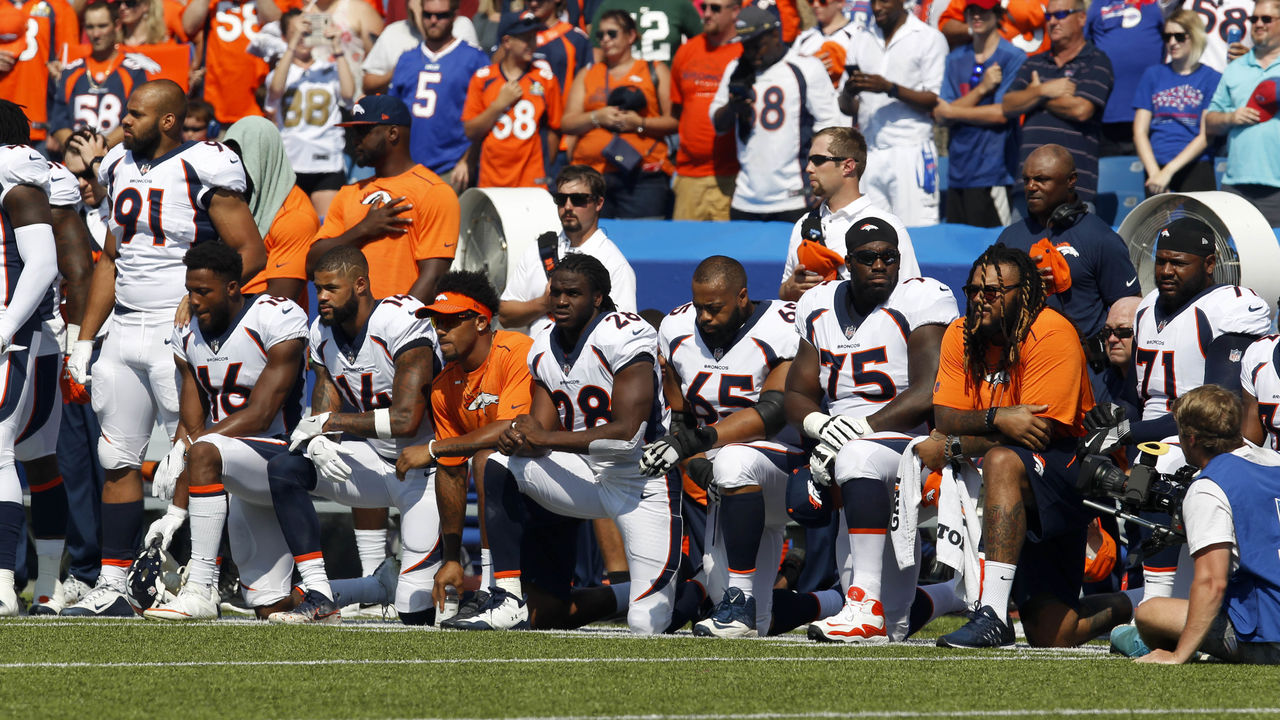 (Photo courtesy: USA TODAY Sports)
Buccaneers at Vikings
Vikings owners Zygi and Mark Wilf and general manager Rick Spielman stood on the sidelines with their players, linking arms.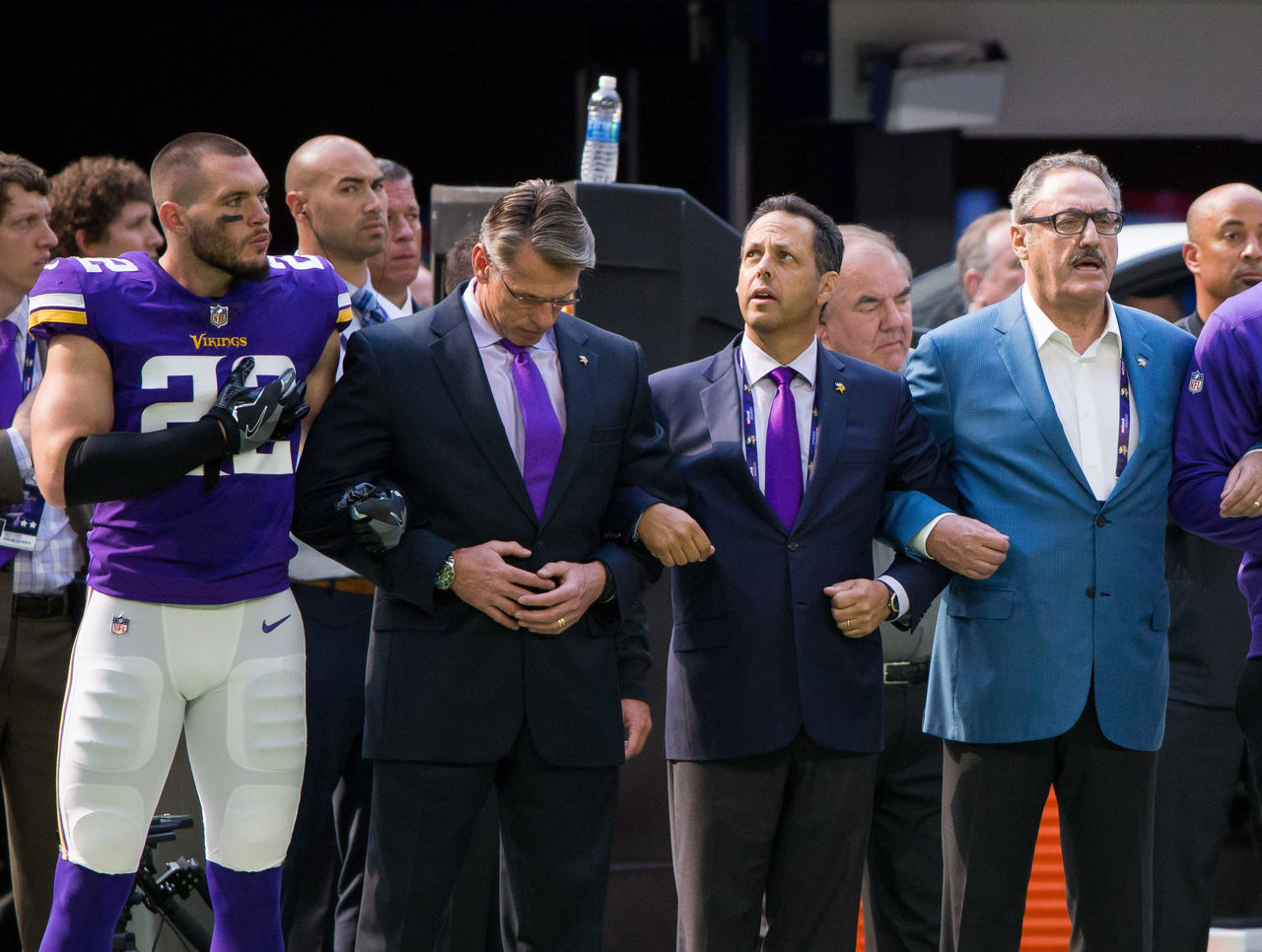 (Photo courtesy: USA TODAY Sports)
Buccaneers star receivers DeSean Jackson and Mike Evans kneeled side by side. Evans sat for the anthem last season, then apologized after backlash from fans.
Giants at Eagles
Eagles owner Jeffrey Lurie also stood on the sidelines, linking arms with players. Corner Malcolm Jenkins raised a fist in the air.
Falcons at Lions
Members of the Ford family linked arms with Lions head coach Jim Caldwell and players.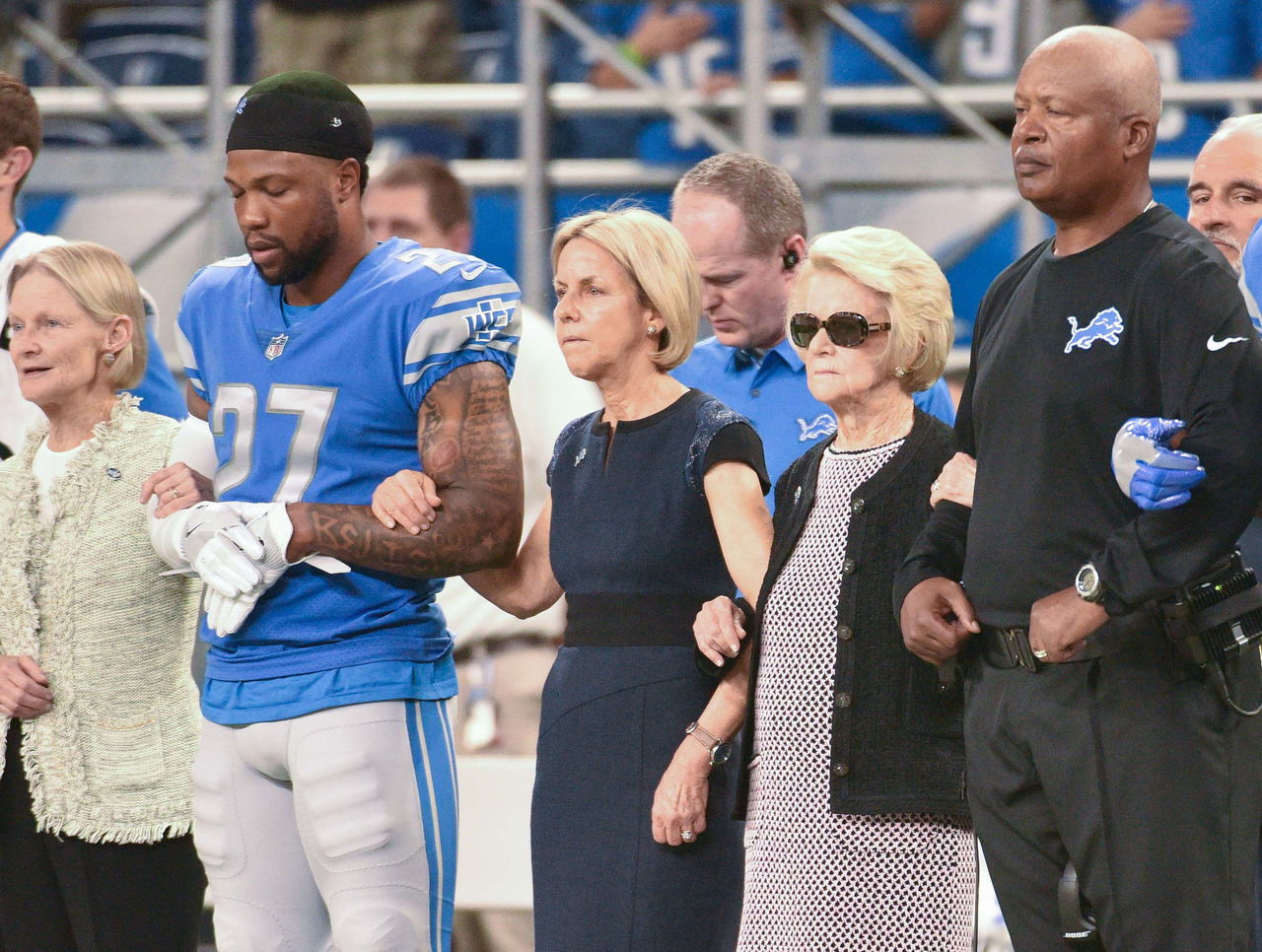 (Photo courtesy: USA TODAY Sports)
Falcons owner Arthur Blank did the same on Atlanta's sideline.
Dolphins at Jets
After releasing a statement in support of his players Sunday morning, Dolphins owner Stephen Ross stood arm-in-arm with them.
Browns and Colts
A large contingent of both Colts and Browns took a knee during the national anthem ahead of their game.
Steelers at Bears
In an odd scene in Chicago, Mike Tomlin kept his players in the locker room for the anthem.
Alejandro Villanueva was the only member of the team to come out of the facility, and stood in the tunnel during the anthem.
Saints at Panthers
A collection of Saints sat on the bench during the playing of "The Star-Spangled Banner," including veteran Adrian Peterson.
No members of the Panthers appeared to demonstrate during the anthem.