3 long-shot candidates for NFL MVP
Matt Williamson is a former scout for the Cleveland Browns, and spent the last 10 years at ESPN as a scout and co-host of "The Football Today Podcast."
Only three of the last 15 NFL MVPs have been non-quarterbacks: Adrian Peterson in 2012, LaDainian Tomlinson in 2006, and Shaun Alexander in 2005.
Clearly, this is an award that doesn't go to wide receivers or defensive players (despite JJ Watt's incredible efforts over the past few years), and only once in a while awarded to a running back that has a transcendent season.
Not only does the MVP almost always go to a quarterback, but it almost always goes to the quarterback of one of the winningest teams in the league.
So, as we enter 2016, guys like Aaron Rodgers, Cam Newton (last year's winner), Russell Wilson, and Tom Brady (if only he wasn't missing the first four games) are the early favorites for this prestigious award. But who are three players that could upset the apple cart and win it over these signal-callers?
Antonio Brown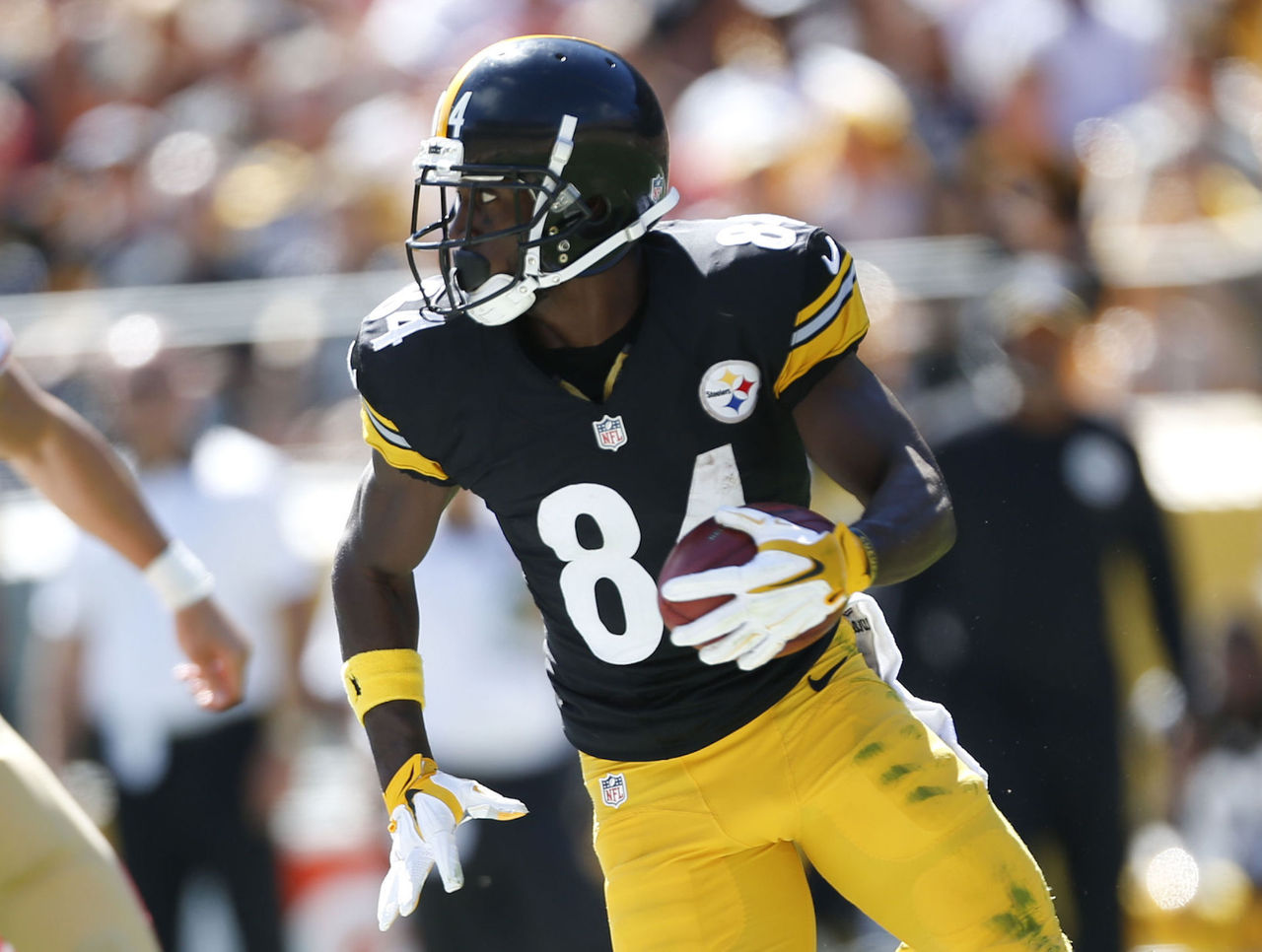 As noted above, wide receivers do not win this award. However, the quarterbacks listed above are not necessarily overwhelming favorites for this award.
The Steelers, despite being without Martavis Bryant for the season, Le'Veon Bell for three games, and Ladarius Green for at least the beginning of the season, should still have an outstanding offense led by Ben Roethlisberger, one of the NFL's best offensive lines, and of course, Brown.
If this offense plays at a high level while Bell and Green are out, then takes it up another notch later in the season, Roethlisberger and Brown could both get attention for the MVP. But without Bryant, Green, and Bell, do you think Brown is going to see his share of targets?
The best wide receiver in the league, Brown has almost become an uncoverable force at the short, intermediate, and deep portions of the field. He has a great quarterback throwing to him, and Roethlisberger is going to look his way often. Brown has a fantastic combination of talent and opportunity to shock everyone and finish the season as the NFL's MVP.
Ezekiel Elliott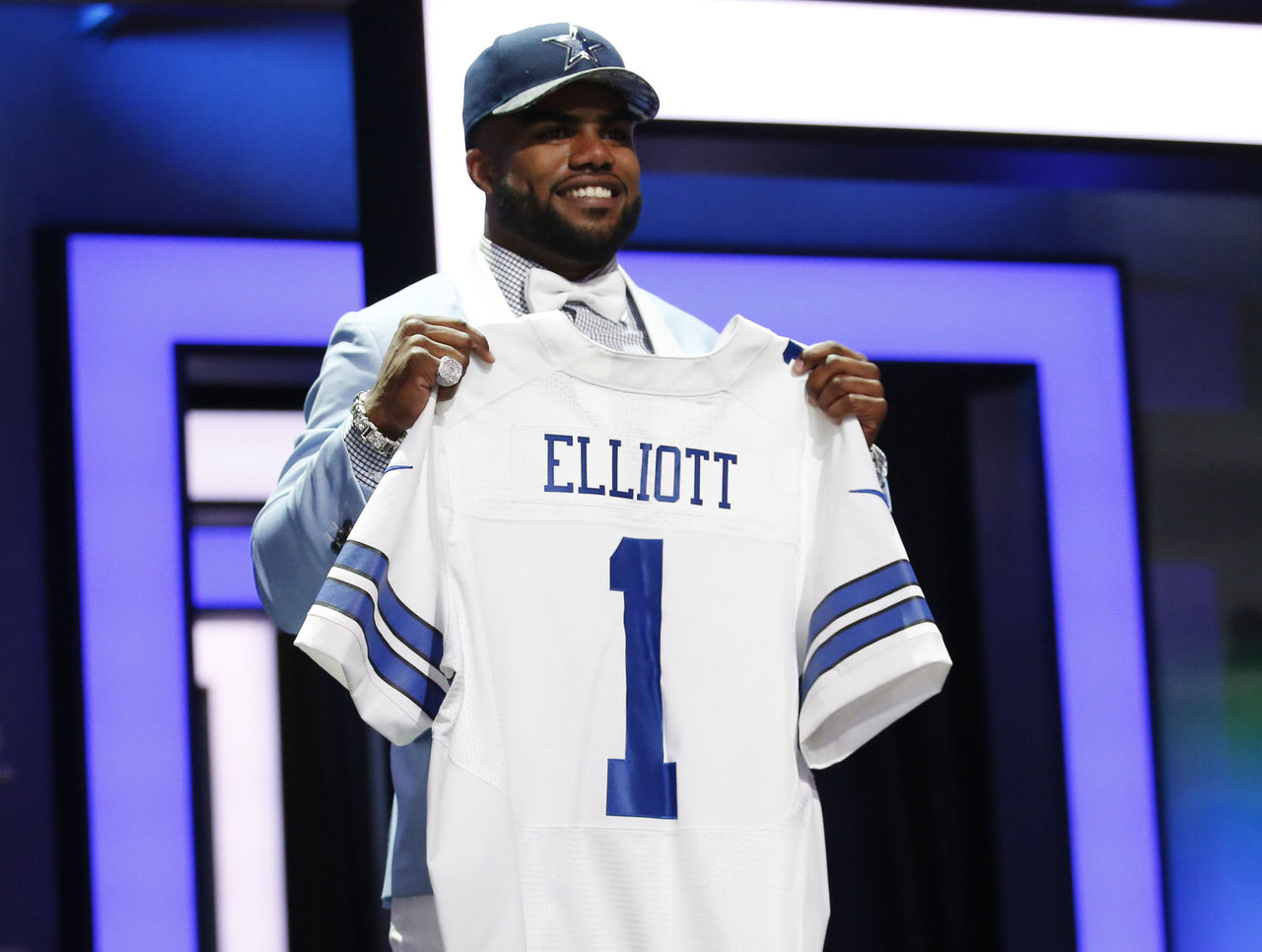 A rookie running back winning the MVP? With a rookie quarterback probably starting about half the season before a quickly aging, injury-riddled quarterback returns to finish up the campaign, the Cowboys are going to ride Elliott.
Better yet, they are going to ride Elliott behind what is now by far the best offensive line in the NFL. With La'el Collins more experienced, this could be an even better blocking unit in 2016…which is frightening. Not only is Elliott going to get a ton of carries to ease the burden on both his quarterback and a defense that is rather devoid of talent, but he should also see an awful lot of safe, short targets from either Dak Prescott or Tony Romo.
Elliott almost seems like a lock for Offensive Rookie of the Year honors, and it isn't far-fetched to envision him leading all running backs in combined yards from scrimmage. If Dallas, with one of the easiest schedules in the NFL, can win the soft NFC East and Elliott goes over 2,000 combined rushing and receiving yards, the youngster could have a very valid case for the MVP.
Drew Brees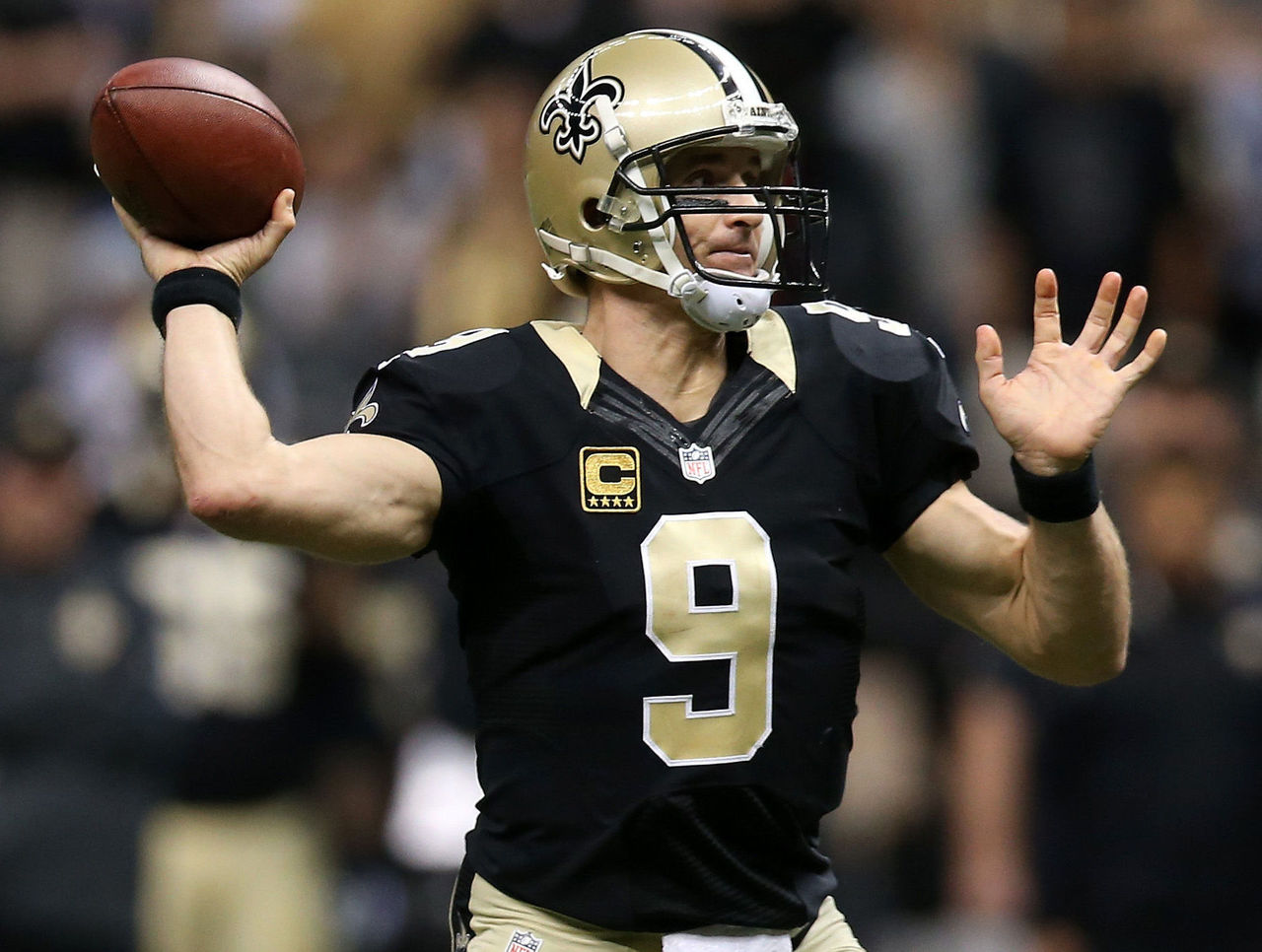 Brees is my vote to win this award and yes, he is a quarterback, but the Saints defense was historically dreadful last year, and few consider New Orleans a major contender for the Super Bowl right now. But let's just say the Saints go from a distant 32nd in defense in 2015 and instead play at a level along the lines of the 25th-best (or sixth-worst) unit in the NFL.
With the firepower around Brees now, that might just be enough to propel New Orleans into the postseason, most likely as a wild card. The NFC is very top-heavy with Carolina, Green Bay, Seattle, and Arizona, but other than Minnesota, what other NFC team would you rank ahead of New Orleans if the defense isn't ridiculously awful? Not many. But more important than that, the Saints' offense led by Brees could potentially lead the NFL in scoring this year.
The offensive line hasn't played well through the preseason, but there are certainly good players on that unit. C.J. Spiller actually looks healthy and spry, although that could be a tease. Adding Coby Fleener is an athletic upgrade over Ben Watson in a very tight-end friendly offense, and Michael Thomas is a massive athletic upgrade over Marques Colston.
Brees began last season slow by his standards and was dealing with an injury at the time, but was fantastic for the majority of the season. He is still an elite player and is in line for a monster campaign.
Other Long Shots For MVP: Odell Beckham, A.J. Green, Rob Gronkowski, Khalil Mack, Von Miller, Adrian Peterson, J.J. Watt, Jameis Winston.
Comments
✕
3 long-shot candidates for NFL MVP
  Got something to say? Leave a comment below!