7 coaches on hot seat heading into 2016 season
John Grieshop / Getty Images Sport / Getty
There are 109 days to go before the 2016 NFL regular season kicks off, which means there's 226 days until the league's next Black Monday.
Here are seven coaches who could be cleaning out their office after the 2016 season - or sooner.
Marvin Lewis, Bengals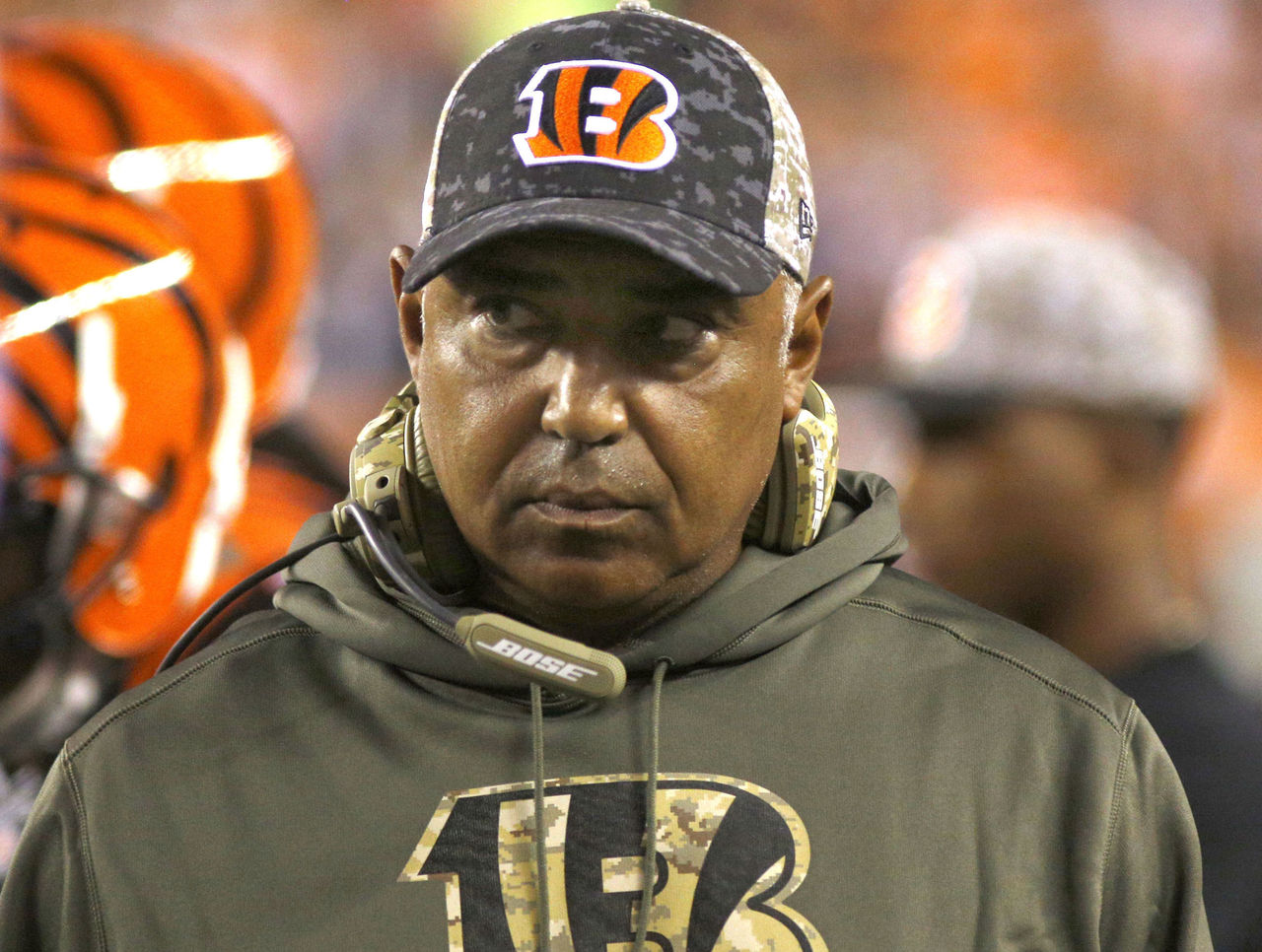 Lewis essentially had his job saved by an injury to Andy Dalton last season. He signed a one-year extension before the season with a clear goal: win a playoff game. After he failed to do so with backup quarterback AJ McCarron, Mike Brown and the Bengals decided to give Lewis another one of those single-season contracts. If Lewis can't get his first-career playoff win in his 13th season, this could be his last in Cincinnati.
Bill O'Brien, Texans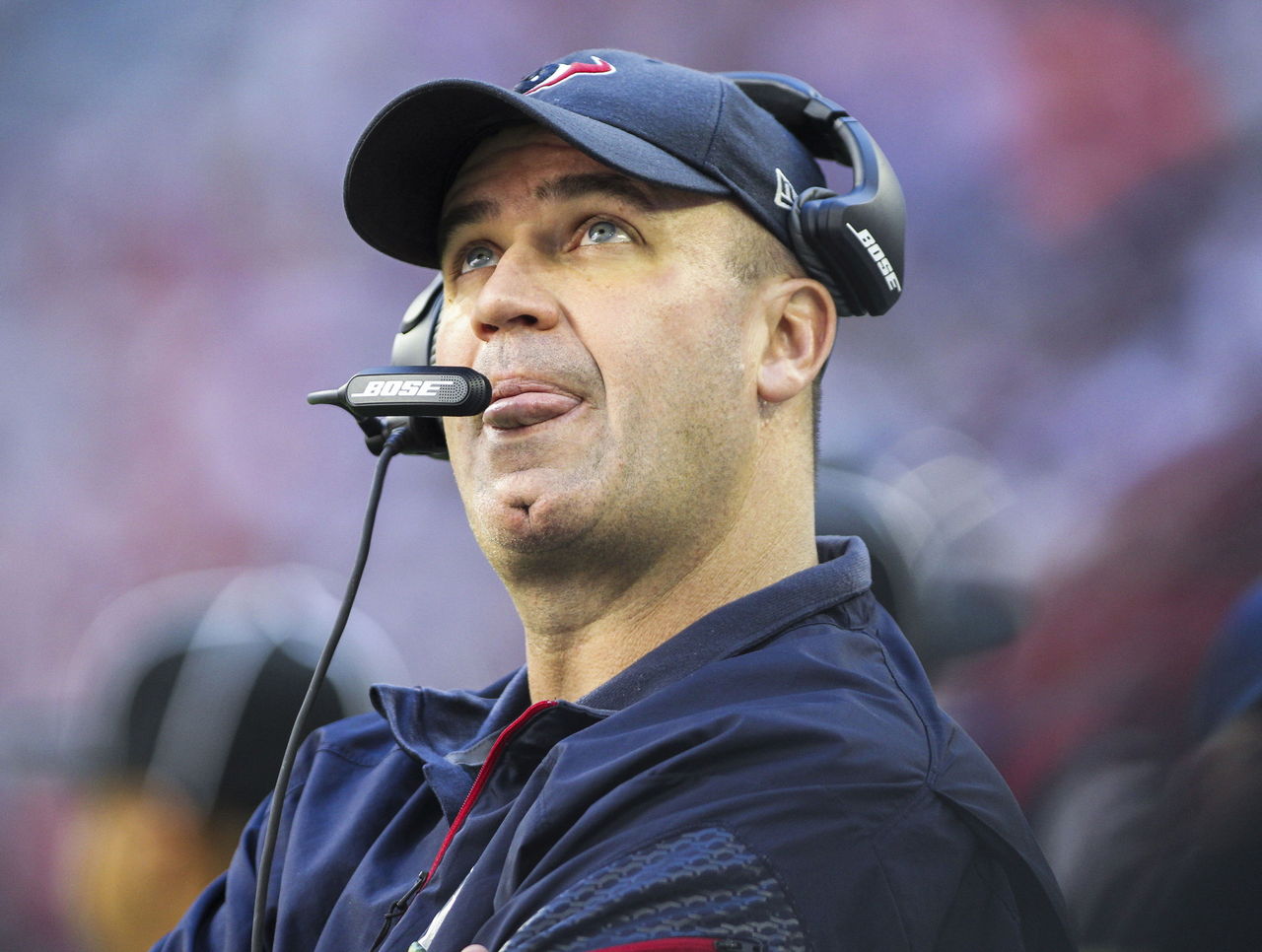 O'Brien was brought into Houston with the reputation of being a quarterback guru, and thus far has not been able to get much production from the position. The Texans gave big money to Brock Osweiler in hopes that he can be their franchise quarterback despite limited experience, and shored up the rest of the offense in free agency and the draft. If Osweiler turns out to be Ryan Mallett 2.0 under O'Brien, the so-called quarterback guru will have a problem in Houston.
Jim Caldwell, Lions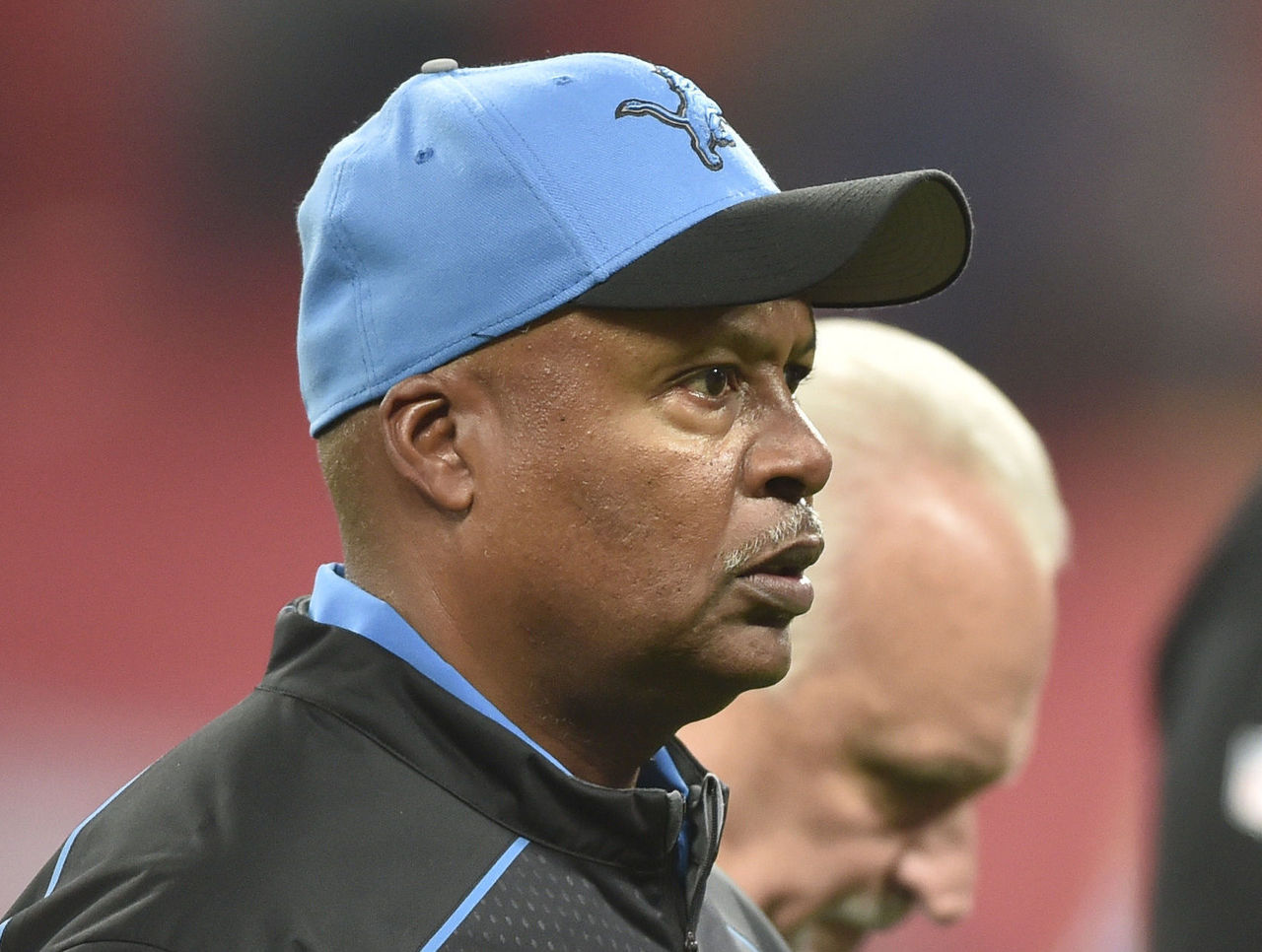 After a 1-7 start last season, Caldwell sat by as his owner fired three coaches, including his offensive coordinator, the team's president, and their general manager. The Lions lost one of their all-time greats in the offseason with Calvin Johnson's retirement, which is terrible news for Matthew Stafford and his offense. With his experience, Caldwell will be looked at as the leader and face of the team in Johnson's absence. His team had better get off to a better start than last season, or he won't be sitting and watching when the pink slips come out.
Jeff Fisher, Los Angeles Rams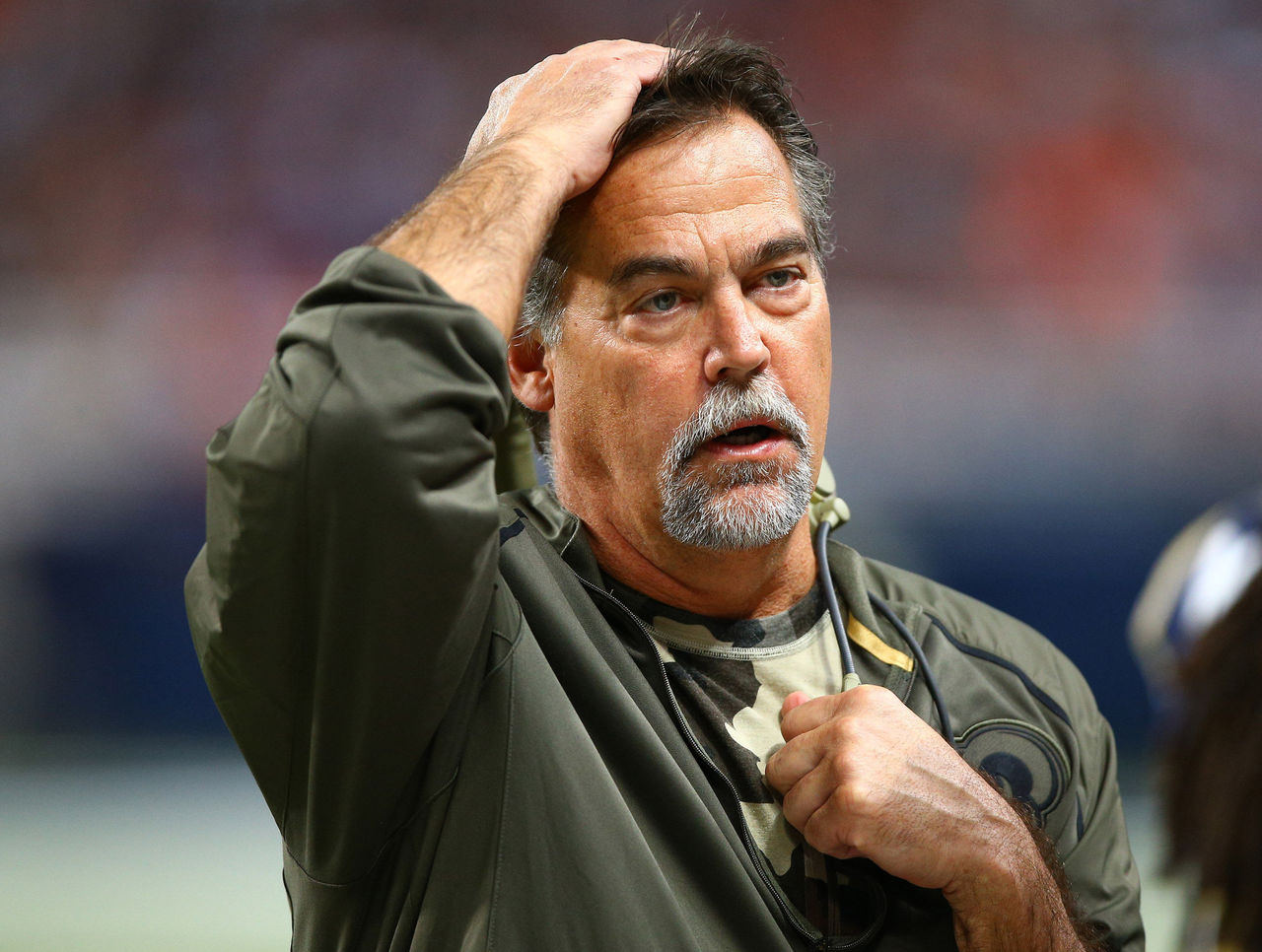 If it wasn't for the Rams' move from St. Louis to Los Angeles this offseason, Fisher may have already gotten the boot. His experience as coach of the Houston Oilers during their relocation to Tennessee makes him the only current coach who's been in this spot before. Fisher hasn't finished a season with a winning record since he joined the Rams in 2012, and his offense has been uninspiring to say the least. The Los Angeles market will require more than a steady run game and a responsible defense to be entertained. The relocation coupled with a rookie starting quarterback might buy him a grace period, but Fisher is on thin ice with the Rams.
Mike McCoy, Chargers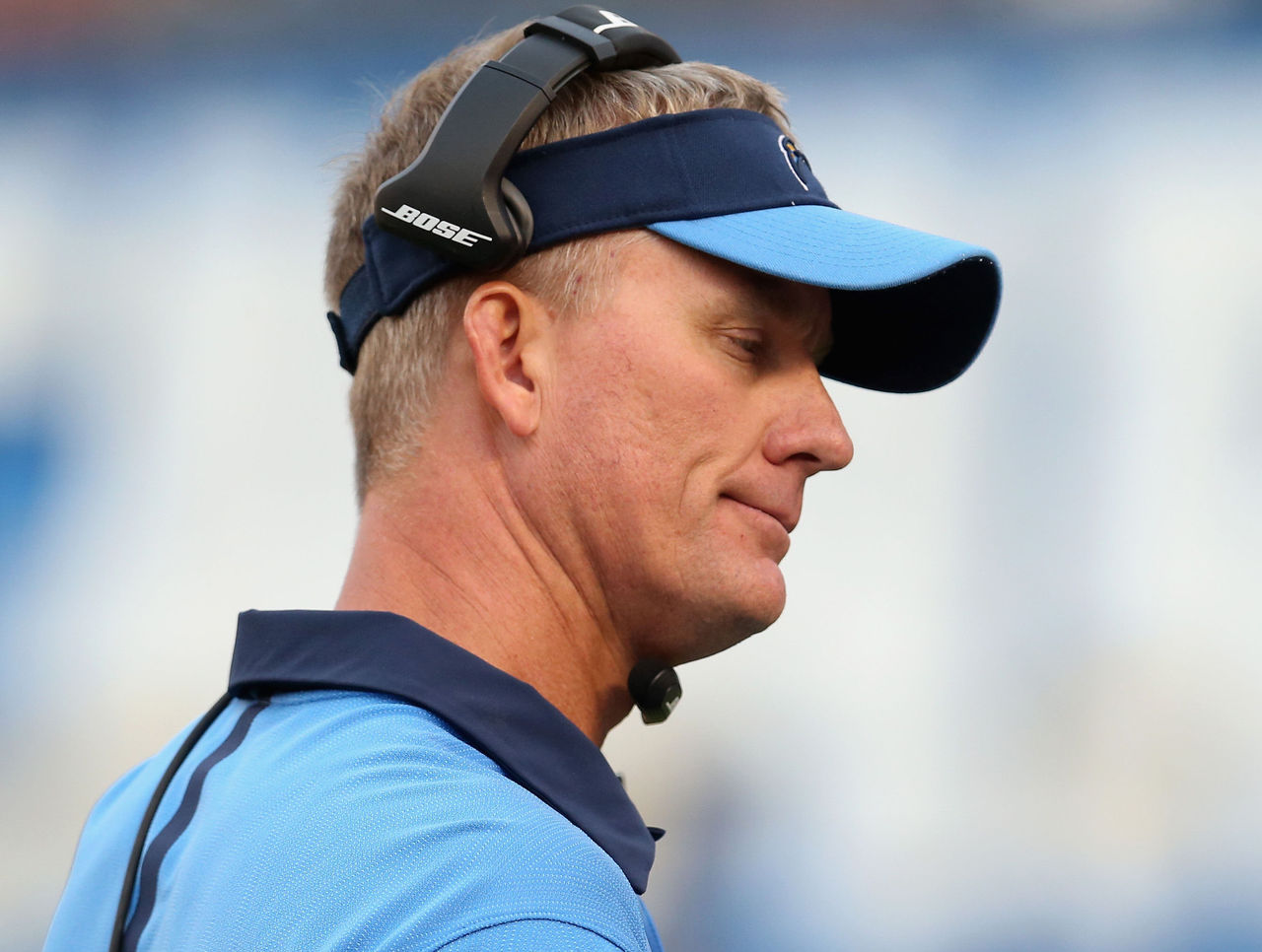 Following back-to-back 9-7 seasons to open his head coaching career, McCoy and the Chargers were 4-12 last year as the team was decimated by injuries. With 34-year-old Philip Rivers reportedly flirting with retirement, the Chargers are in win-now mode. Rivers gives them the best chance to capture their franchise's first Super Bowl, but the clock is ticking. The roster has improved in some areas during the offseason, and the goal for 2016 will be to make the playoffs, at minimum. If coach McCoy can't bring his team to the next level in an ultra-competitive AFC West, the Chargers will look for someone who can.
Gus Bradley, Jaguars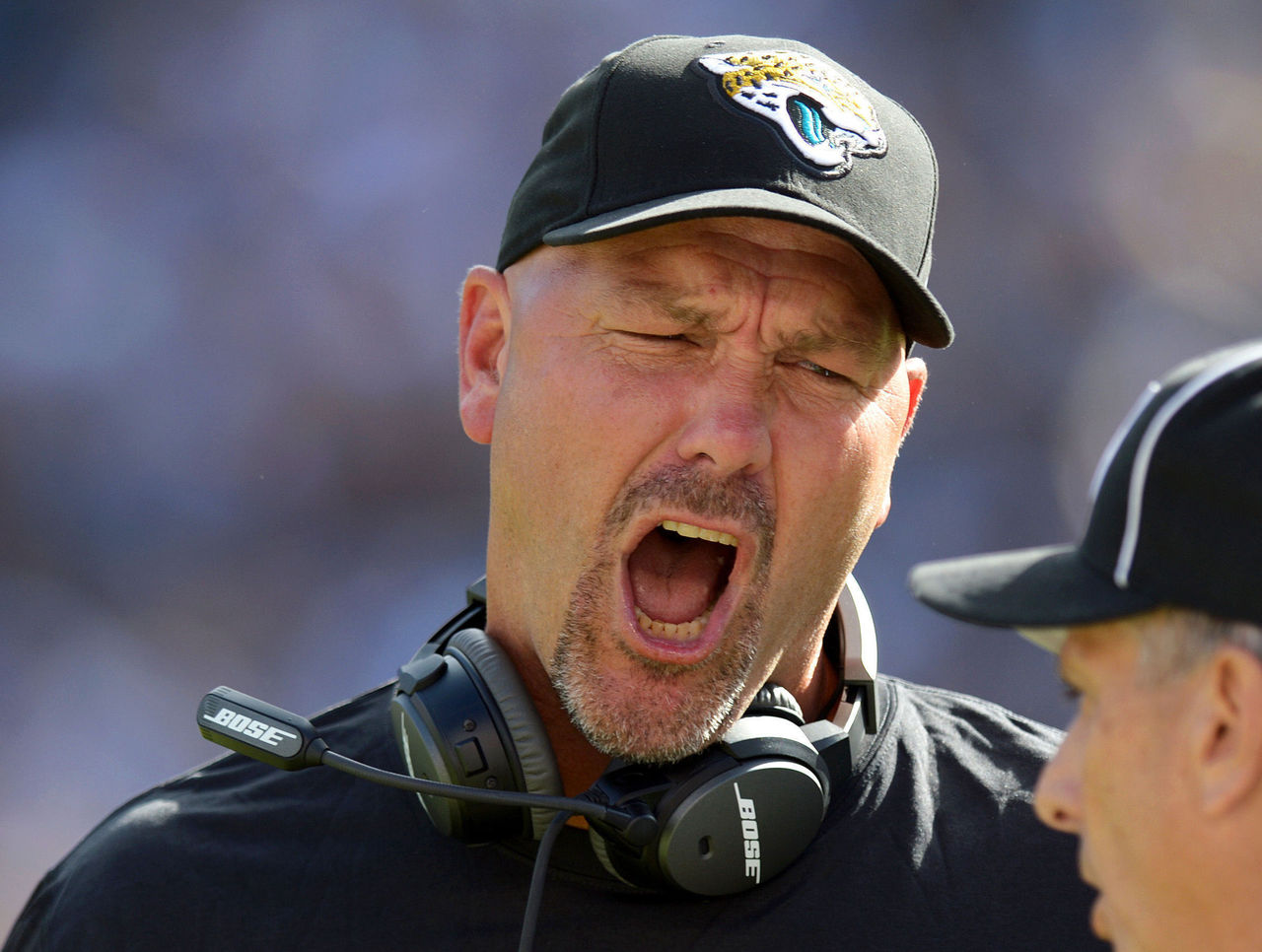 Previous to being hired in Jacksonville, Bradley helped build one the of the NFL's elite defenses with the Seattle Seahawks. He's been shown patience in his first three seasons as head coach, which paid off offensively in 2015, but was only good enough for a 5-11 record. The Jags invested in their defense this offseason, signing Malik Jackson, Prince Amukarama, and Tashaun Gipson, while drafting Jalen Ramsey and Myles Jack. He won't be expected to turn his team into a powerhouse in one year, but now that he has his pieces, the defense will need to show big steps forward. If not, bye bye Bradley.
Rex Ryan, Bills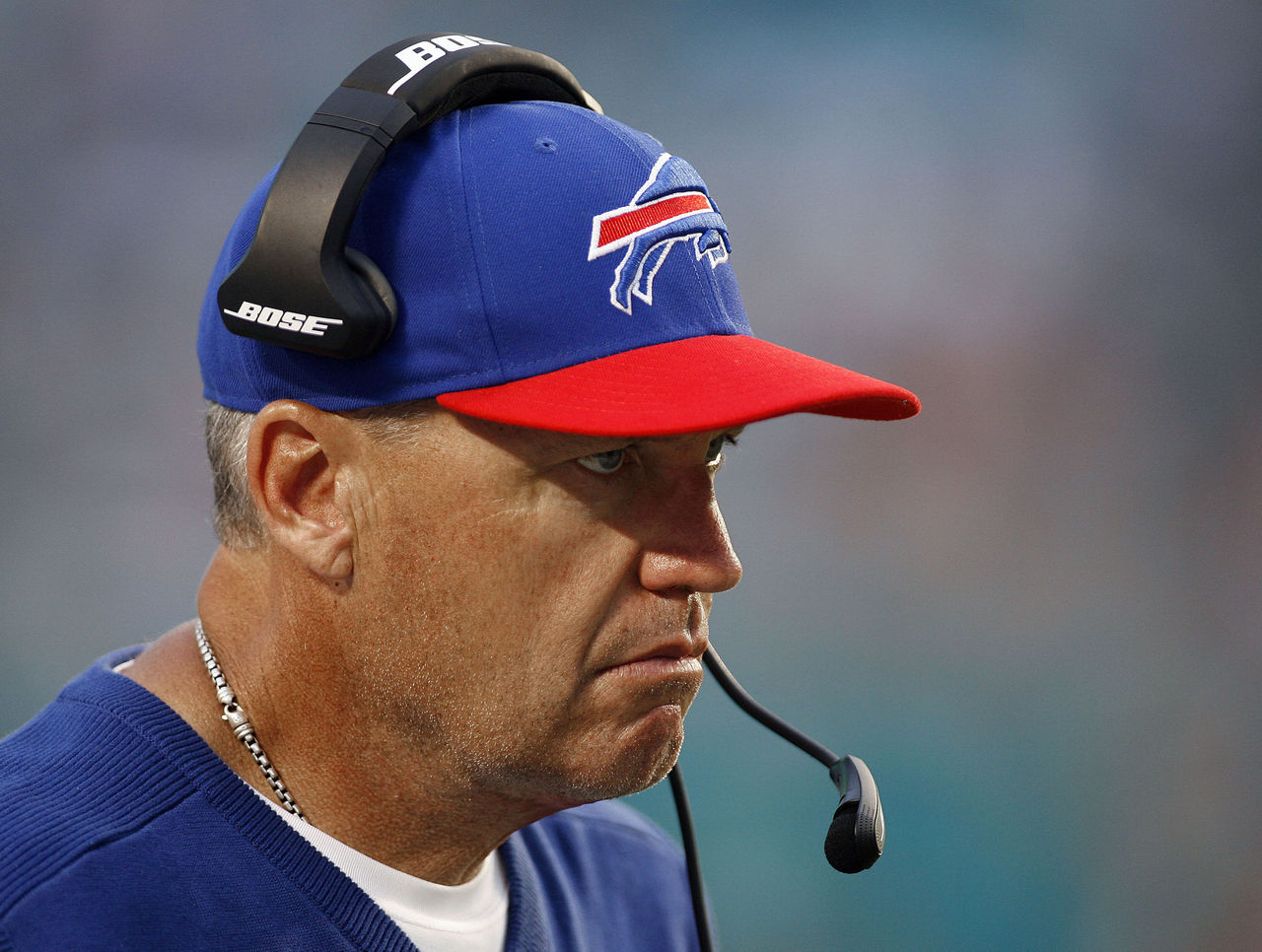 Ryan showed up in Buffalo with guns blazing, guaranteeing an end to the Bills' lengthy playoff drought. His performance arguably couldn't have been worse. As a defensive specialist, he turned the league-best pass-rush from the year before into the second worst in 2015. With the Patriots expected to be without Tom Brady for a quarter of the season, Ryan will have to capitalize and make some noise in the AFC East if he wants to stay in Western New York.
Comments
✕
7 coaches on hot seat heading into 2016 season
  Got something to say? Leave a comment below!