There are plenty of teams with worse records, but it's tough to find many teams that have been more disappointing than the Washington Wizards through the first half of the season.
One of only two teams (along with the Clippers) to advance past the first round of the playoffs in each of the last two seasons, the Wizards were supposed to take another step towards real, sustained contention this year - perhaps win 50 games for the first time since 1979, or maybe even advance to the Eastern Conference final.
Instead, after a deflating week that included a 25-point home loss to the Celtics, a 17-point loss in Toronto, an embarrassing home defeat to the Nuggets, and another team meeting, the injury-riddled Wizards sit 11th in the surprisingly competitive East, three games back of a playoff spot.
The injury bug
There's no disputing that injuries have played a part in Washington's undoing: The Wizards lead the league by a wide margin in total games lost to injury, with Bradley Beal especially still struggling to stay healthy.
Head coach Randy Wittman will have none of it.
"Those are excuses," Wittman said before Tuesday's loss in Toronto. "All of these guys are in the league for a reason. Opportunities arise through injuries."
All-Star point guard John Wall echoed his coach's sentiment. "With the guys we've got in the locker room, we feel like we still give ourselves a good chance," Wall said of the team's healthy pieces. "We just haven't been playing well. That's on all of us - the guys that suit up."
Wittman and Wall may have a point. While the injuries have piled up, the team actually ranks in the middle of the pack when it comes to the impact those injuries have had, according to mangameslost.com.
In addition: the Wizards are 10-13 with Beal in the lineup; they've played to a deficit when Wall and Beal share the floor; and the starting lineup that began the season - Wall, Beal, Otto Porter, Kris Humphries, and Marcin Gortat - has actually logged more time together than all but one other Wizards lineup. That unit has been outscored by more than nine points per 100 possessions.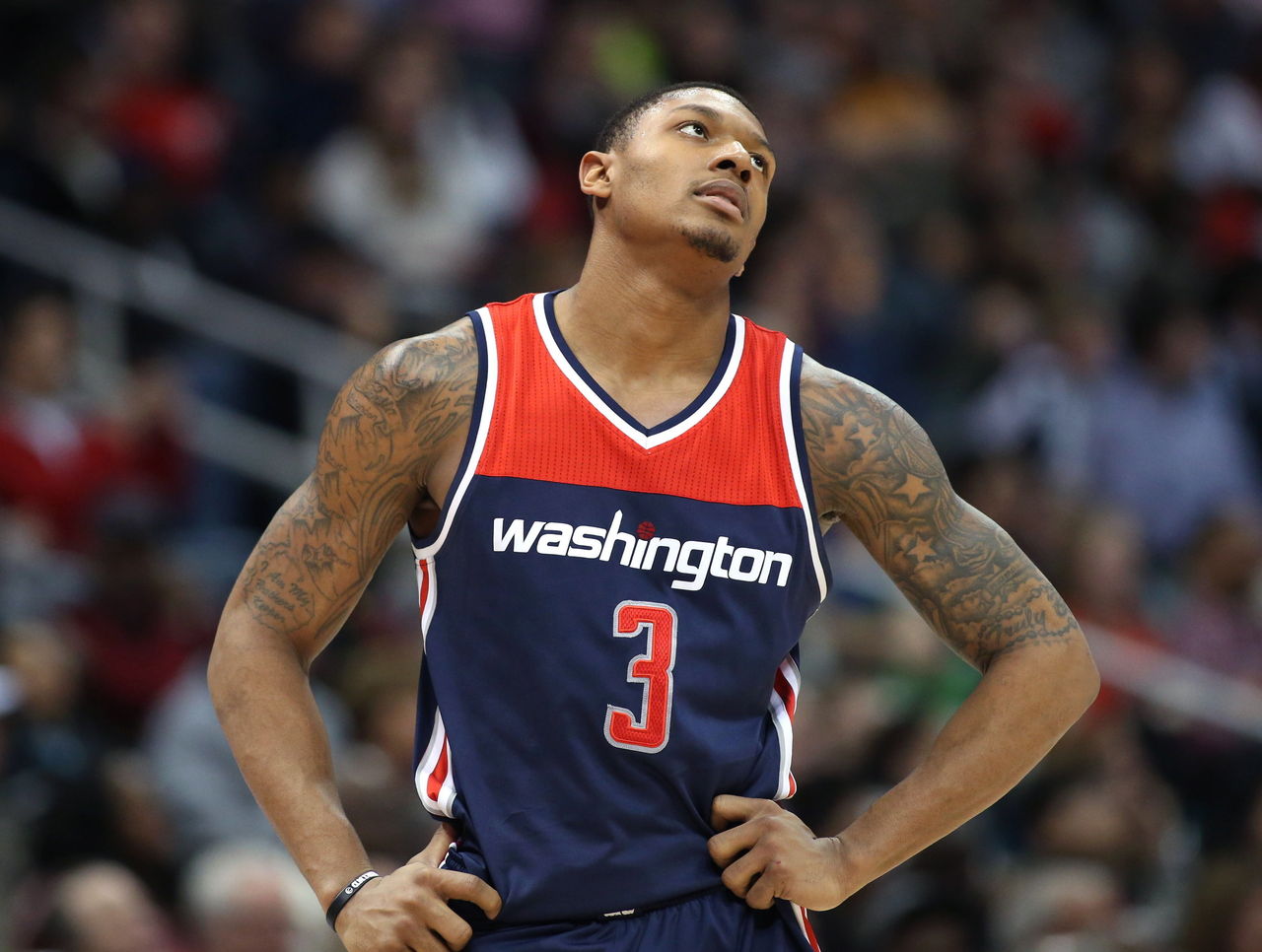 So other than the injury bug, what's been different for the Wizards as opposed to last season, when they won 46 games before sweeping the higher-seeded Raptors?
"Everything," Wall said in the visiting locker room Tuesday. "There's a lot of stuff we can look at. We're not a great defensive team, though, like we were last year. That's the key. That's what's hurt us more than anything."
Defensive slippage
While the offense has slightly improved (by 0.5 points per 100 possessions), the team's defensive metrics have fallen off a cliff. After boasting a top five D last season, Washington is allowing an extra 4.5 points per 100 possessions this year, ranking 18th overall.
Digging into the numbers, the Wizards' defensive drop-off can at least partially be tied to poor 3-point defense, regression on the defensive glass, and an unfortunate share of bad luck.
No team allows opponents to shoot a higher percentage from deep than the Wizards, who see opponents convert 38.4 percent of their long-range attempts. And according to NBA.com, players are shooting 3.7 percent better from deep against the Wizards than they normally do - by far the league's highest mark.
Some of that could result from poor defensive rotations, a slip in Wall and his backcourt mates' perimeter defense leading to drive-and-kick opportunities, or, again, just bad luck.
It's also hard to maintain a top five defense when you're not closing defensive possessions with a rebound, and the Wizards have fallen to 15th in defensive rebound rate after being a top three defensive rebounding team in 2014-15. Making matters worse, Washington's opponents are posting an Effective Field Percentage of 53.9 following offensive rebounds, according to Nylon Calculus.
As for more of that bad luck, no team sees opponents shoot better from the free-throw line than the Wizards, who have watched opponents knock down 78 percent of their attempts from the stripe - the highest opponent mark for any team in three years.
Playing faster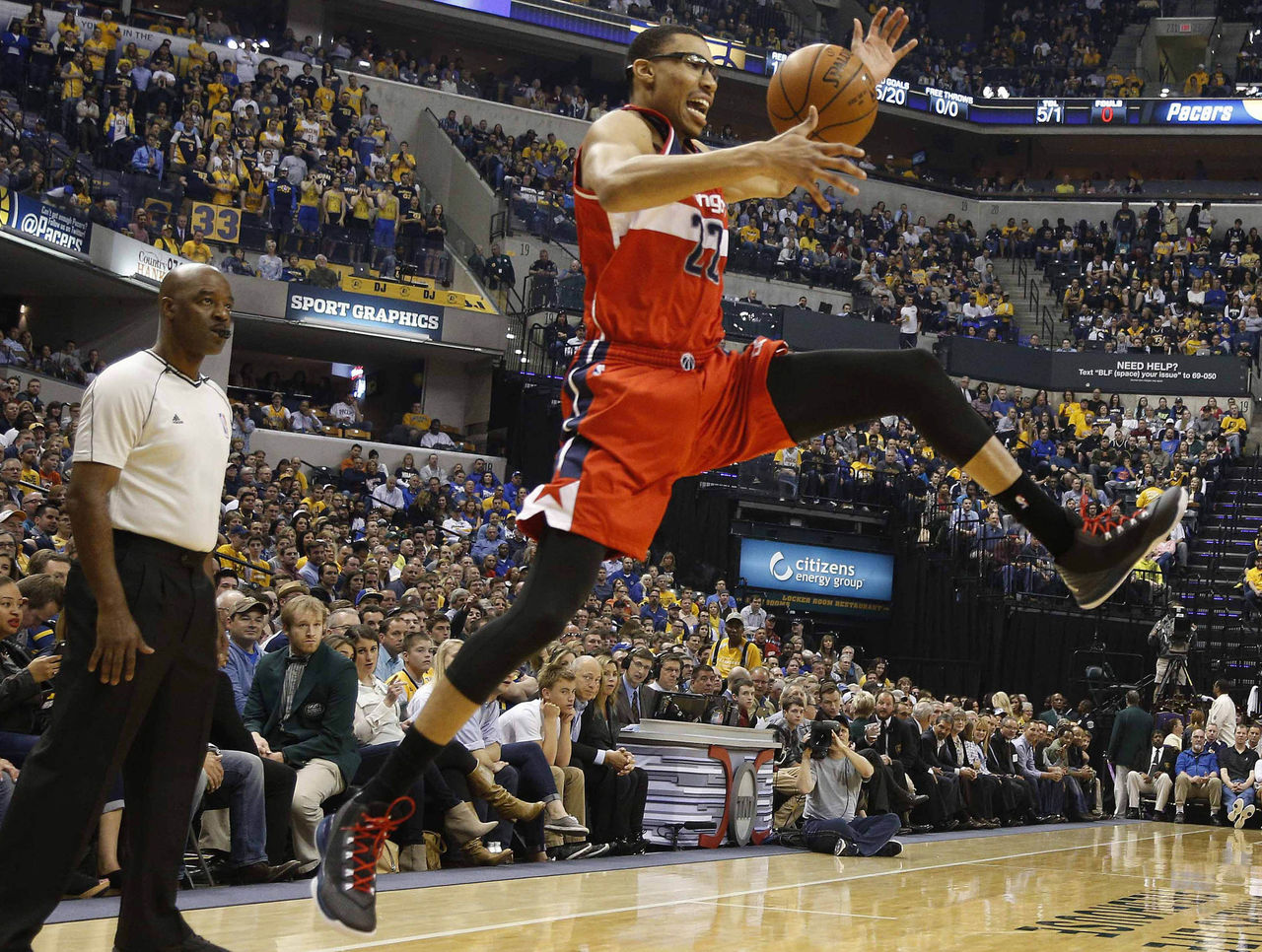 While many were excited by Wittman and co.'s commitment to playing faster, the hapless Wizards started playing faster in what turned out to be a year they weren't healthy enough to do so effectively.
Washington has added nearly four extra possessions per game over last season, becoming the fifth-fastest team without having the extra bodies required to play at such a speed.
And if there's one spot where the injuries have played their part, it's in the residual areas.
"We haven't had an opportunity to have 10 guys healthy in a practice, so you're doing a lot of 3 on 3, 2 on 2 work," said Wittman, who concedes that teams build consistency through practice.
Jared Dudley expanded on the trickle-down effects of the league's worst injury bug.
"At one point in time we were only playing eight guys, so those guys are playing 35-40 minutes," Dudley said. "So the next day, instead of getting in reps of working on stuff, it's more of a rest day, where you're not working on your craft. Guys get overused or overworked, and then when some guy comes back, (the overworked healthy player) gets hurt because he's playing 40 minutes that he didn't normally get."
The unraveling of the upstart Wizards has been a multi-layered issue, which could be at least partly solved if they finally get healthy over the second half of the season. But even then, there's no guarantees of completely righting the ship. The other teams in the East playoff race don't appear to be going anywhere. The 20-24 Wizards are running out of time with each passing setback, and their next three games come against the Rockets, Thunder, and Warriors.
"Are we gonna feel sorry for ourselves or keep fighting?" Wittman asks.
Unfortunately for Wittman, who has seemingly been on the hot seat for his entire D.C. tenure, the Wizards are getting dangerously close to the point where even fighting won't be enough to salvage things.