On the Fly: On captains, the 'C' in San Jose, and 3-on-3 overtime
Kyle Terada-USA TODAY Sports
Presented by

Welcome to "On the Fly," theScore's NHL roundtable series, which will run throughout the season, with contributions from our NHL team: Justin Bourne, Justin Cuthbert, Josh Gold-Smith, Craig Hagerman, Ian McLaren, and Navin Vaswani.
Who should captain the San Jose Sharks?
Bourne: Joe Pavelski. The Sharks want to officially turn the page on it being Joe Thornton's room, and Pavelski's general demeanor - quiet, hard-working, professional - lends itself nicely to a new chapter. At 31, he's paid his dues and earned the requisite amount of respect, and with a contract that runs through 2019, he looks to figure in the Sharks plans for years to come.
McLaren: Pavelski. It's clear the captaincy will not return to either Patrick Marleau or Joe Thornton, making Pavelski the most logical choice. A career Shark after being drafted 205th overall in 2003, Pavelski has been a consistent performer both in the regular season and in the playoffs, and his maturity and experience give him a distinct edge over Logan Couture.
Gold-Smith: It's time for the Sharks to give the captaincy back to Patrick Marleau, who wore the "C" from 2003 -09. It would be truly shocking if Joe Thornton was given another chance after his very public back-and-forth with general manager Doug Wilson about the way the club stripped Thornton of the captaincy last year. Next to Thornton, fellow 36-year-old Marleau is the Sharks' other elder statesman, and he has two more years of experience as captain than Thornton does. The Sharks are in need of stability, and Marleau has been a model of consistency and professionalism throughout his 17-year career. More than any current teammate, Marleau defines the Sharks. He's spent his entire career there after being selected second overall in 1997, and he's the franchise leader in games played, goals, and points. To me, it's a no-brainer.
Hagerman: Pavelski should take the reins as captain. He's led the team in goals, points, and power-play goals the past two seasons. Last season he led the team in game-winning goals, proving when the game is on the line he rises to the occasion. Besides what he can do offensively, it's his off-ice candor that makes him a great leader. In episode three of the Los Angeles Kings versus Sharks NHL Stadium Series, fans got a first-hand look at the kind of player he is in the dressing room. After a sloppy period Pavelski took it upon himself to be the leader in the room and get his team going. Following his whole-hearted speech he took to the ice to score a hat trick to lead his team to a victory over the Arizona Coyotes. That's the stuff leaders are made of.
Who is the most underwhelming captain in the NHL?
McLaren: Gabriel Landeskog. At 22, Landeskog is entering his fourth (!) season as the captain of the Colorado Avalanche. A talented young player with a bright future, to be sure, but at this point in his career, Landeskog is pretty far removed from the game's great leaders.
Hagerman: Andrew Ference. He joined the Oilers two seasons ago and has failed to bring a toughness to a defense core that desperately needs it. He was ultimately thrust into the captaincy having the experience of a Stanley Cup ring on his resume. While he may wear the "C," it's the youthful leaders such as Taylor Hall, Jordan Eberle, and Ryan Nugent-Hopkins who shoulder the blame and more importantly the responsibility of the team. The captain of a team should act as a face of the franchise and that has certainly not been Ference. He has the experience and could serve as an assistant, but he's in over his head as a captain.
Bourne: It's hard for your words to carry much weight when you're below-average at your position, but Ference makes up for it with his work ethic and attitude, so we'll excuse him. That leaves Dustin Brown - a third-line center with a declining game - and Brian Gionta, whose strongest qualification seems to be "is the oldest guy on his team." Using Brown's two Stanley Cups as the tiebreaker, I'll give the "title" to Gionta.
Gold-Smith: Gionta always seemed like a strange choice to me, but he was essentially named the Buffalo Sabres captain by default last season. Gionta is one of only four players over the age of 30 on Buffalo's roster this time around. If the most important qualification is experience, the 36-year-old certainly has it, but his captaincy speaks volumes about the Sabres' youth movement and the lack of a more commanding presence. The veteran of 845 career games isn't a bad choice, but other than Mikko Koivu of the Minnesota Wild, Gionta is probably the most underwhelming in the league.
Do captains matter?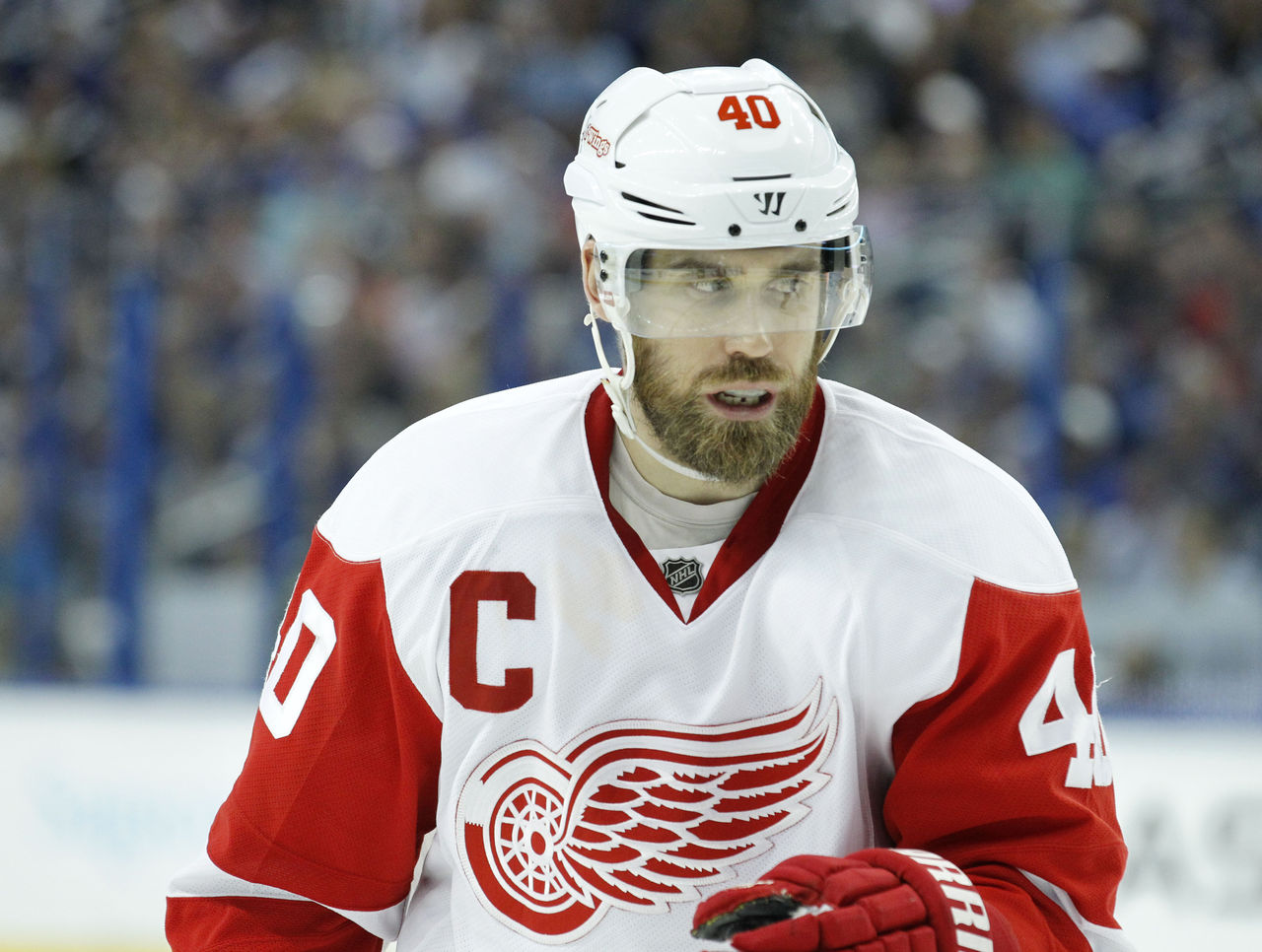 Hagerman: That depends on what you expect from a captain. Is having a "C" sewn to a player's jersey going to make your team better? Of course not. The Montreal Canadiens were captain-less last season and had their best regular season finish since 1988-89. That said, a captain is an important piece of a club and the player who accepts such an honor should be one who exemplifies leadership, experience, and skill. Players and those in the organization should look up to their captain and fans should also gravitate towards that individual.
Bourne: For sure. More than anything, the captain is the liaison between the team and head coach, which is a vital communication pipeline. He's the pool temperature gauge dangling in the room for the coaches reference. A good one can lead by example with their work ethic, they can reinforce the coach's methods in a more personal way, and they can hold players accountable when corners are cut … so long as they don't cut any themselves.
Gold-Smith: In general, I'd say no, but it really depends on the team. On a club rich in playoff experience or full of vocal leaders, I don't think it really matters who has the "C" on their jersey. A team with enough natural leaders will be fine. On a young team, like the Sabres, Coyotes, or Oilers, it's a little more important to have that one voice among the players to reinforce messages from the coaching staff. Whether it's ceremonial or not, knowing who leads the room among the players is more important for rookies and prospects than it is for established vets. Ultimately, it's the head coach's job to lead anyway. The best captains are the obvious ones, and if it's not immediately clear who it should be, it's probably not going to make much of a difference when you name one.
McLaren: Not as much as hockey fans would like to think. It's historically a great honor and a good look on a player's resume, but the days of guaranteed wins and rallying around an impassioned speech from a grizzled veteran appear to be behind us. In today's sports landscape, the onus is on many to step up and lead, diminishing the role of one single player.
One word to describe your feelings about 3-on-3 overtime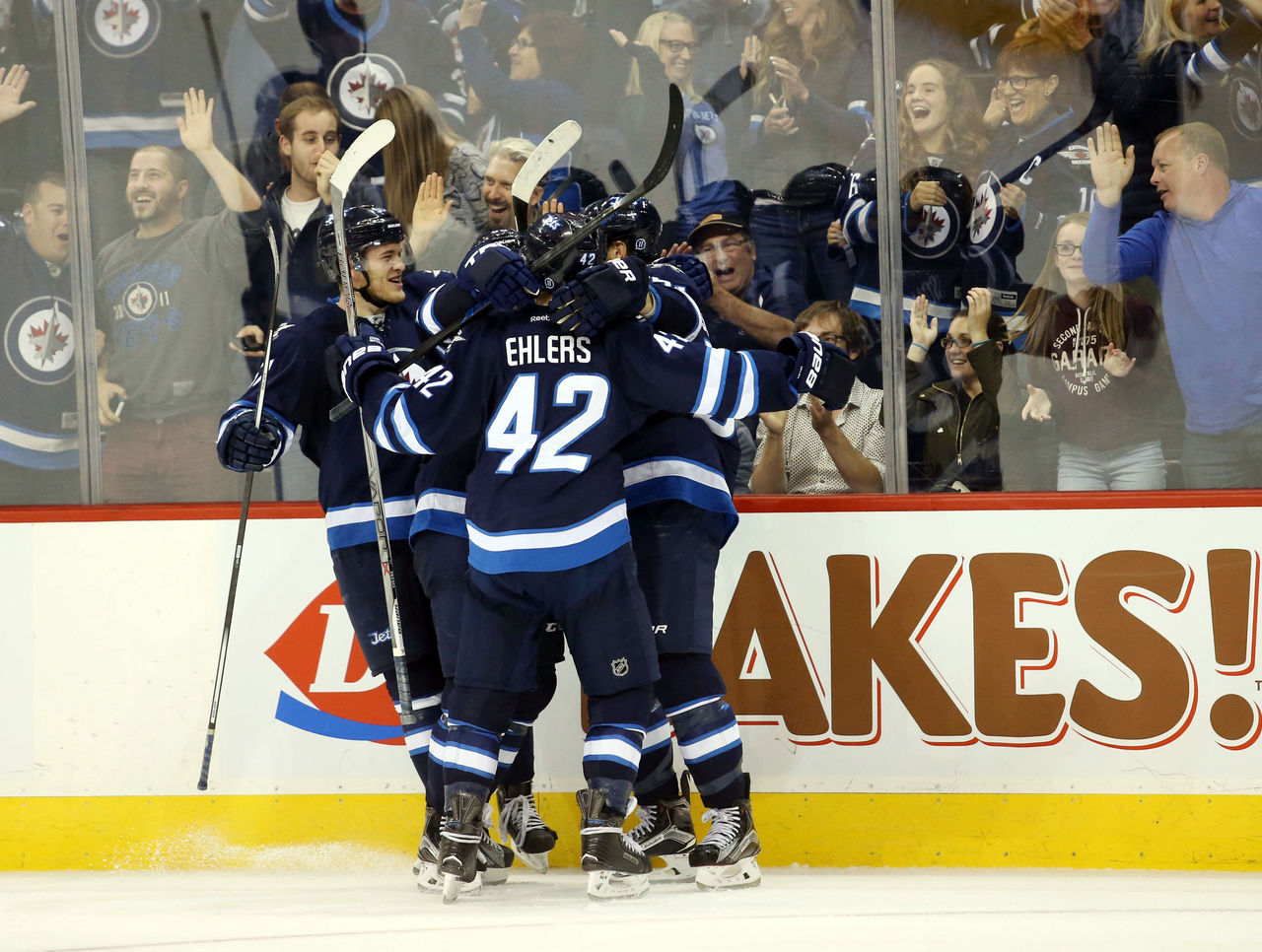 Gold-Smith: Cha-ching!
McLaren: Decisive.
Hagerman: Thrilling.
Bourne: ZOINKS.