2015 NHL Draft winners and losers
Dave Sandford / National Hockey League / Getty
Presented by

The 2015 NHL Draft was preordained to signify the beginning of the Edmonton Oilers' uprising.
And while nothing can tarnish the shine of selecting Connor McDavid with the first overall pick, the Oilers' rivals to the south - the same team that lapped them in their buffering rebuild - managed to make the event largely about themselves.
The Calgary Flames top our list of winners from the most anticipated draft in years, while the Boston Bruins head up this year's biggest draft losers.
Winners
Calgary Flames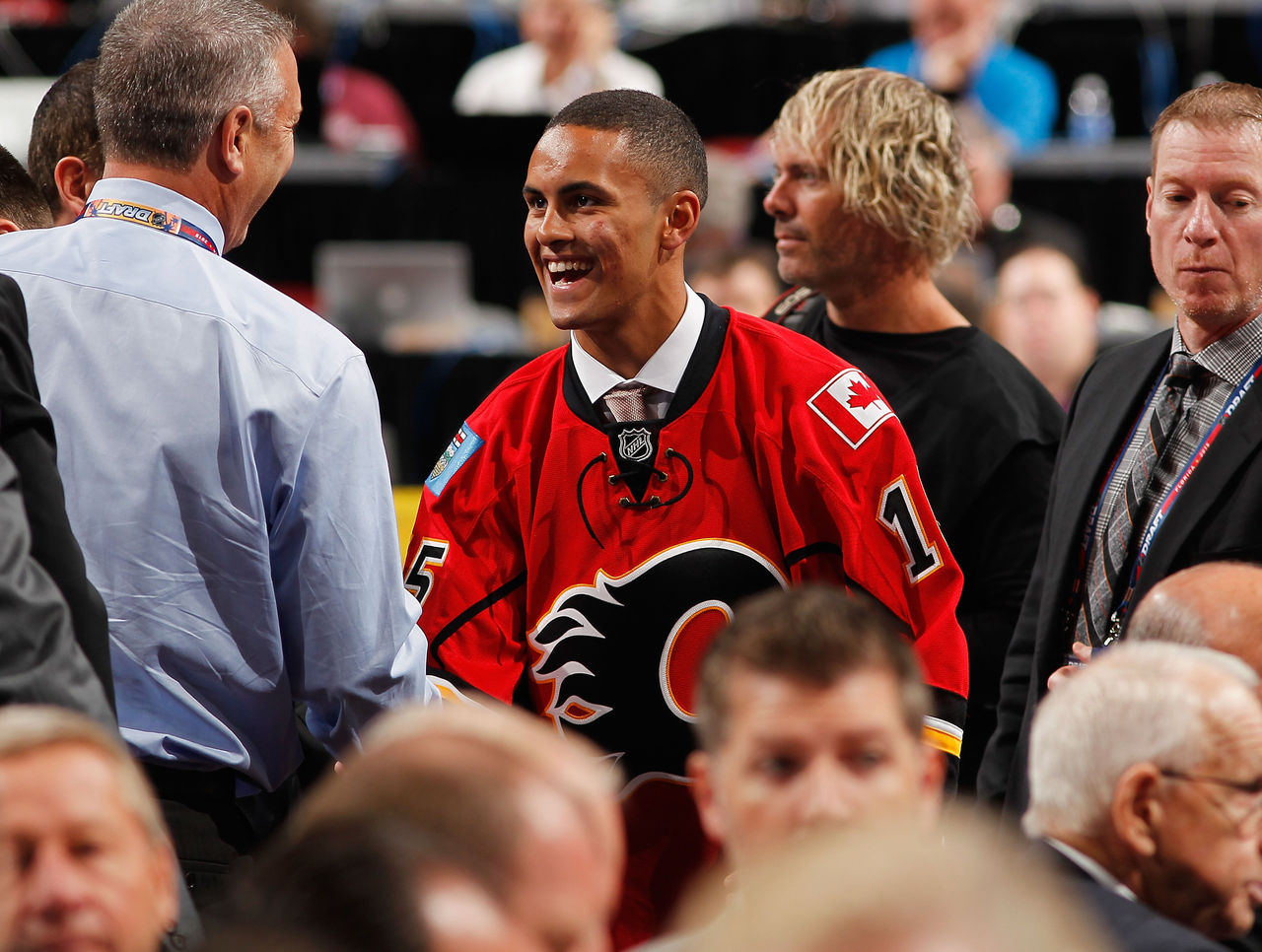 Brad Treliving's stunning acquisition of 21-year-old stud defenseman Dougie Hamilton - which completes a six-man rotation that can stack up against any in the Western Conference - was the most important trade completed on the draft floor, and just so happened to be at the direct expense of Calgary's Albertan rivals.
Oilers GM Peter Chiarelli was in hot pursuit of the defenseman he made the ninth pick in the 2011 draft, apparently offering his successor with the Boston Bruins, Don Sweeney, a more lucrative package. But ostensibly out of nonsensical acrimony, he accepted Calgary's picks instead.
As a result, the Flames didn't make a selection until 53rd overall, but still found tremendous value. Treliving took the first of two defensemen prepared to push their top six, Rasmus Andersson, 53rd overall, before trading up to take a second notable rearguard in Oliver Kylington at No. 60.
New York Islanders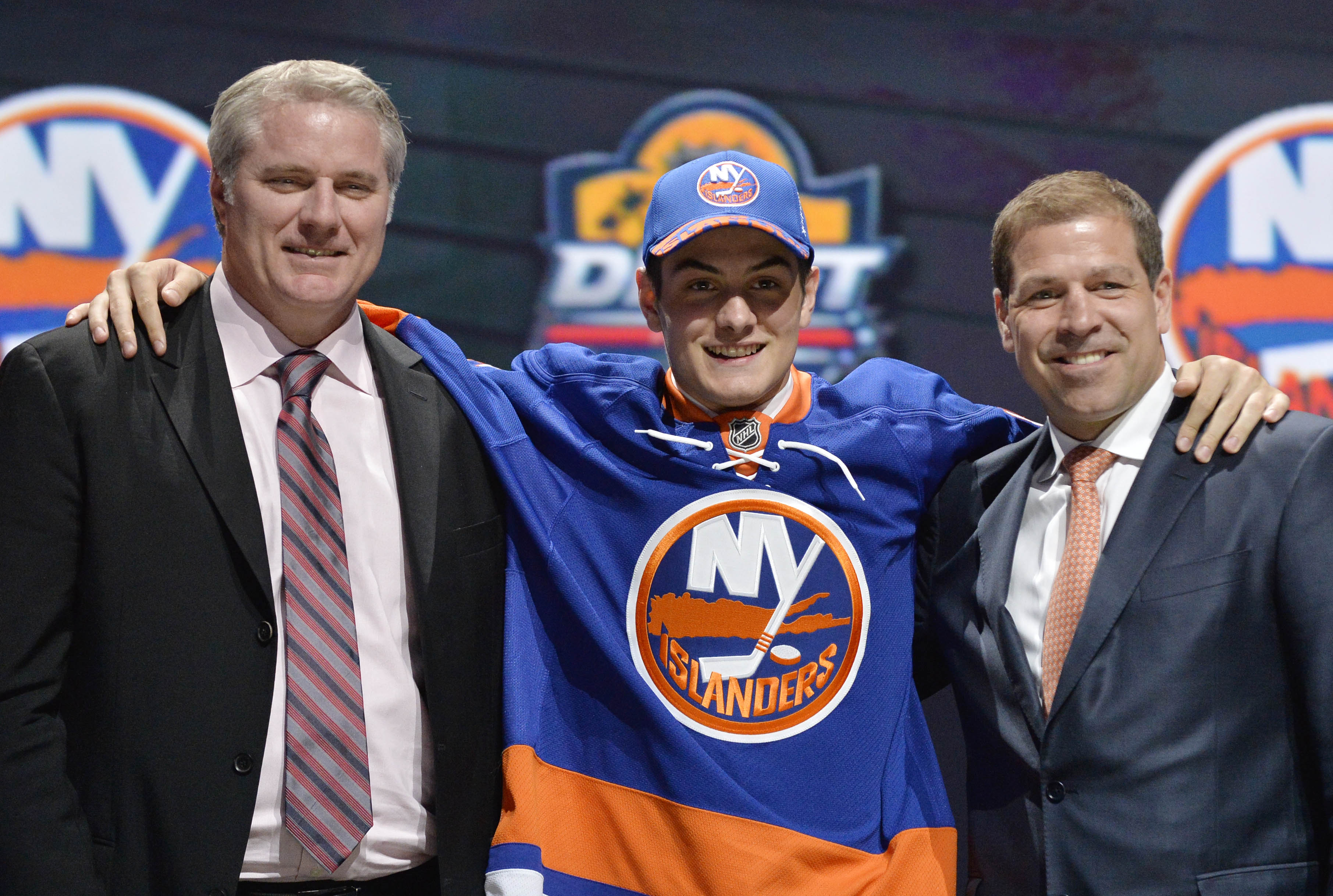 Whipping boy to wiping the floor.
Without picks in the first or second rounds, Garth Snow turned a defenseman who hadn't been able to make the Islanders' roster - and frankly, had been passed by the others chosen in the 2012 draft - Griffin Reinhart, into an absolute coup.
Reinhart was flipped to Edmonton for pick Nos. 16 and 33, allowing Snow to rip Seattle Thunderbirds forward Mathew Barzal off the board before he tumbled further. Then he used the second-round pick acquired to resurface in the first and nab volume scorer Anthony Beauvillier.
The Islanders, not expected to factor without having to forfeit a roster player, leave Florida with two of the most efficient point producers in the CHL. Barzal and Beauvillier averaged 1.3 and 1.4 points per game, respectively, last season.
Snow also plucked the versatile Mitch Vande Sompel, Michael Dal Colle's Memorial Cup-winning running mate with the Oshawa Generals, in Round 3, and found tremendous value at No. 112 in defenseman Parker Wotherspoon.
Winnipeg Jets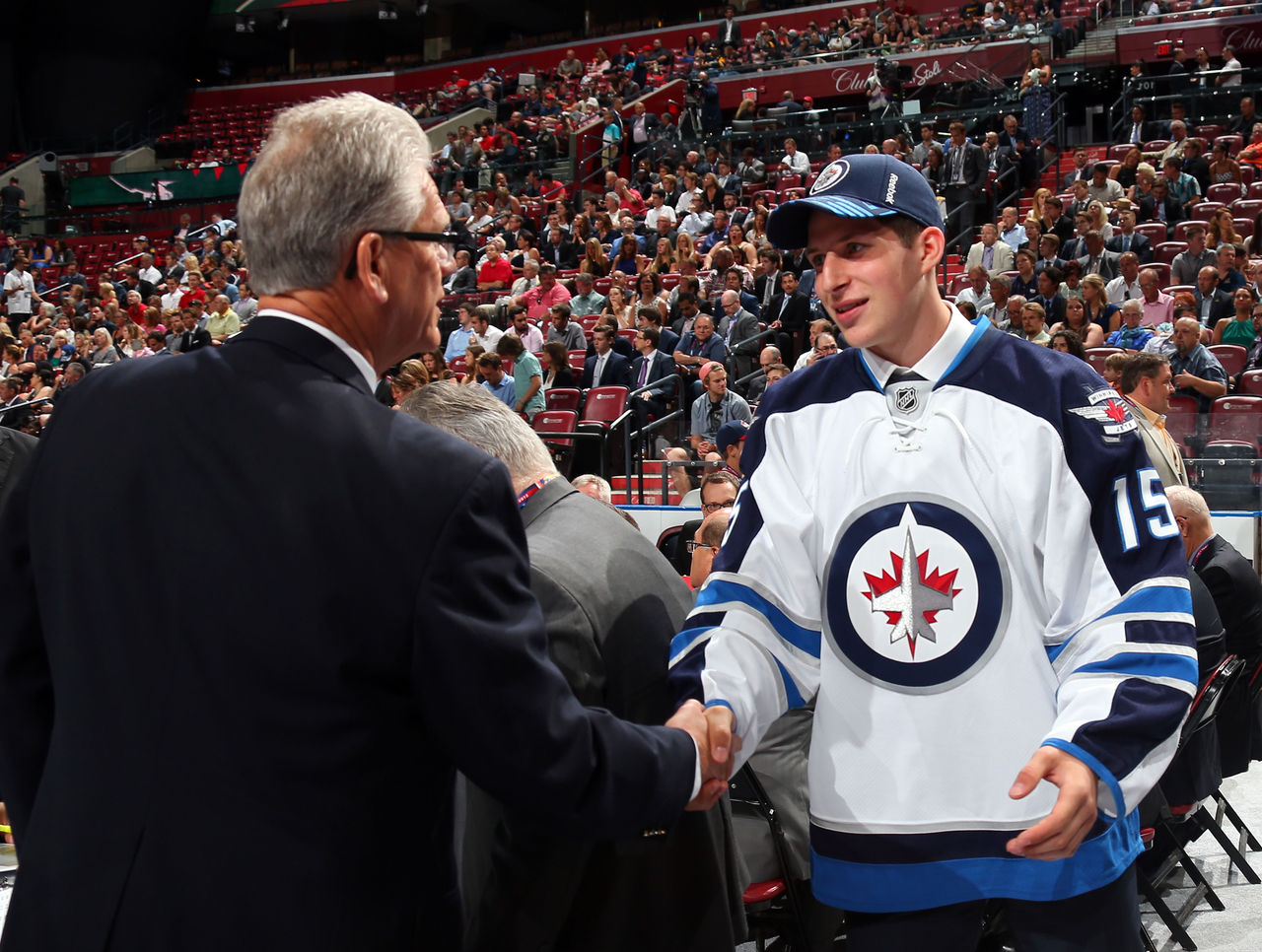 Kevin Cheveldayoff stepped outside his comfort zone a little bit last season, swinging the rousing in-season Evander Kane-Tyler Myers deal, but settled back into his typical forbearance this weekend, and reaped the rewards.
The Jets had potential top-10 talent Kyle Connor fall into their lap at No. 17 before using their second first-rounder on another U.S. national in Jack Roslovic.
Still patient in Round 2, Winnipeg had a potential first-round selection and high-character forward in Jansen Harkins slide to No. 47 overall, completing a trio that can rise together through the Jets' system. In the fifth round, Winnipeg landed Michael Spacek, who impressed in the Czech top division at age 17, and might end up being the steal of the draft.
He was unwrapping gifts all weekend, not necessarily working the floor, but for Cheveldayoff, you don't argue with results.
Toronto Maple Leafs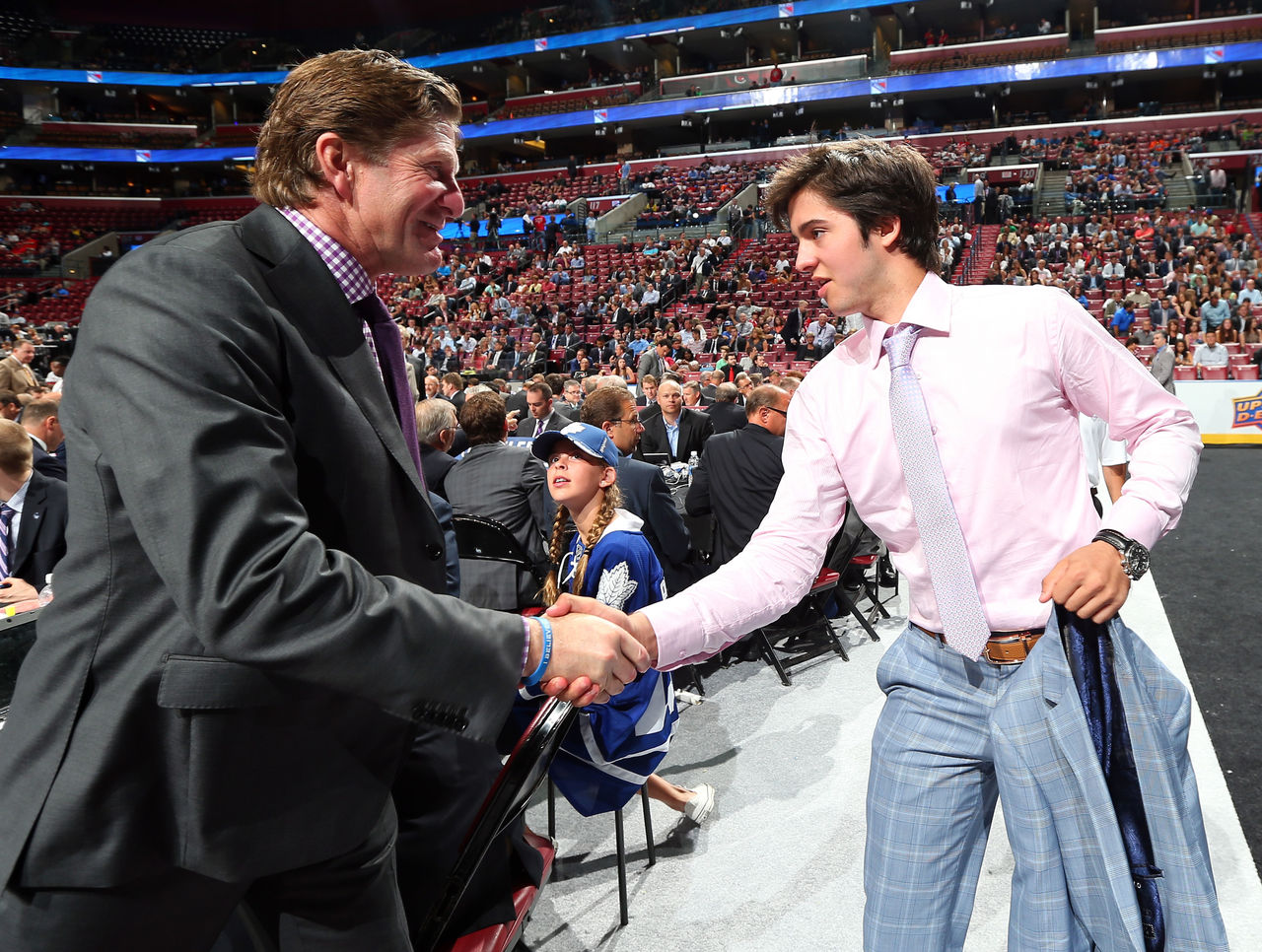 Brendan Shanahan, Kyle Dubas, and Mark Hunter got what they came for: an absolute stable of quality prospects.
The Maple Leafs brass stuck with the strategy and executed it well. Instead of reaching for targets, Toronto scaled down to multiply picks, supporting top selection Mitch Marner, an offensive dynamo, with a convoy of prospects.
There were always high hopes for No. 24, the asset acquired for Cody Franson, but it wasn't actually used until 10 picks later on defenseman Travis Dermott.
In the process of trading back, the Maple Leafs acquired pick No. 61, and used it on the incredibly slight and wildly talented Jeremy Bracco, who owns some of the best offensive numbers in the history of the U.S. Development Program.
Shanahan and the Leafs ran their selection total to nine, adding six prospects through Rounds 3-7, including three skilled Europeans in Martins Dzierkals (No. 68), Dmytro Timashov (No. 125), and Nikita Korostelev (185).
Losers
Boston Bruins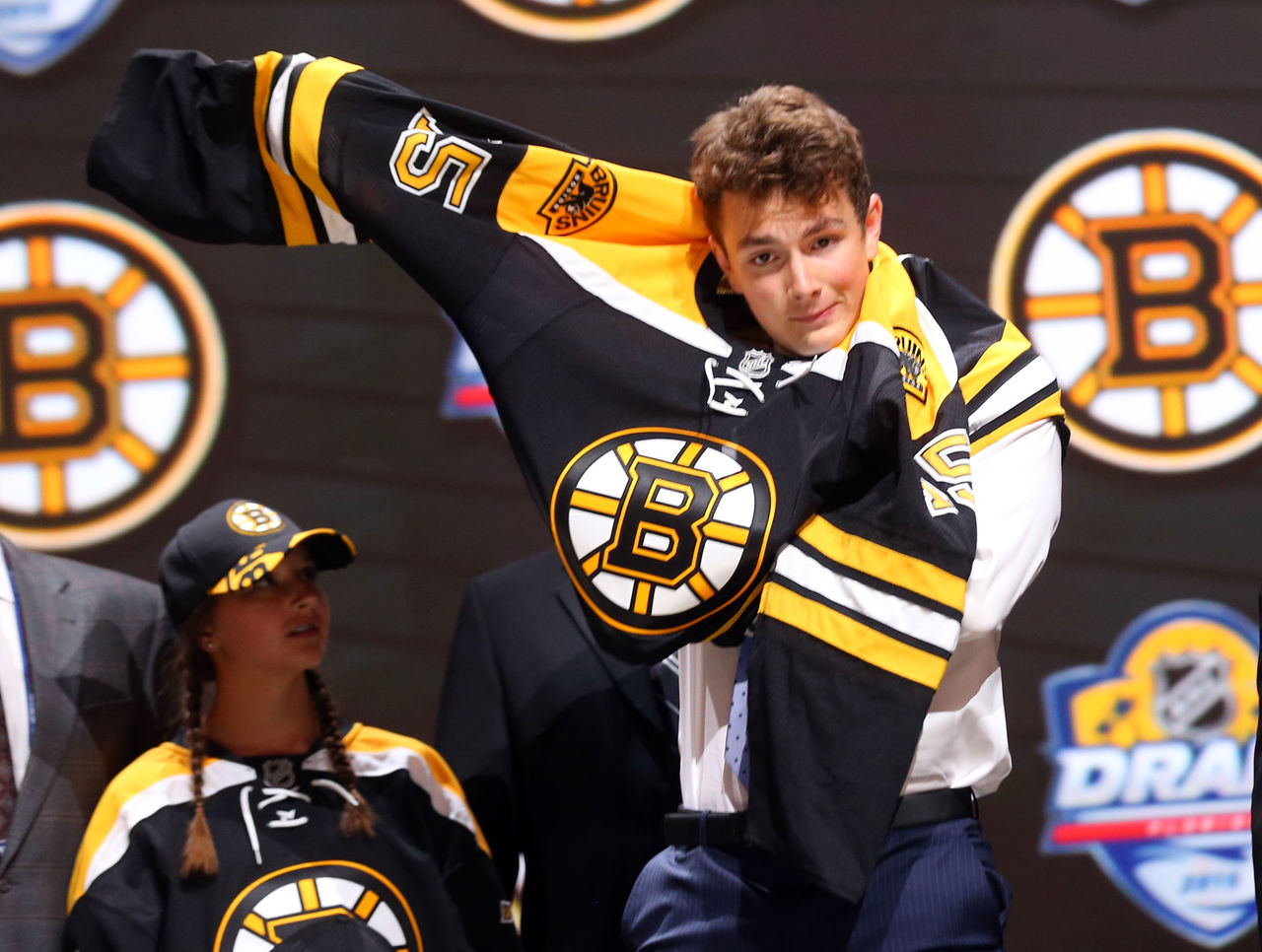 The managerial playground isn't for the meek and unimaginative.
Sweeney's questionable decision to move Hamilton and Milan Lucic did provide Boston with an unprecedented three consecutive first-round picks beginning at No. 13, and afforded Boston seemingly endless trade possibilities.
But instead, Sweeney chose to make all three selections in their perpetually underwhelming position in the draft, seemingly pulling names out of a hat.
At No. 13 was defenseman Jakub Zboril, who, although useful, represents a steep, steep drop from the rearguards chosen in the top eight. Then, they reached on the talented, but not game-breaking Jake DeBrusk, before dropping the mic on the round with their selection of the lesser-known Zachary Senyshyn.
It's difficult to ascertain what the Bruins were trying to accomplish, but when embarking on a rebuild - which Sweeney appears to be attempting - trading the best young defenseman in your system is usually not the first step.
Washington Capitals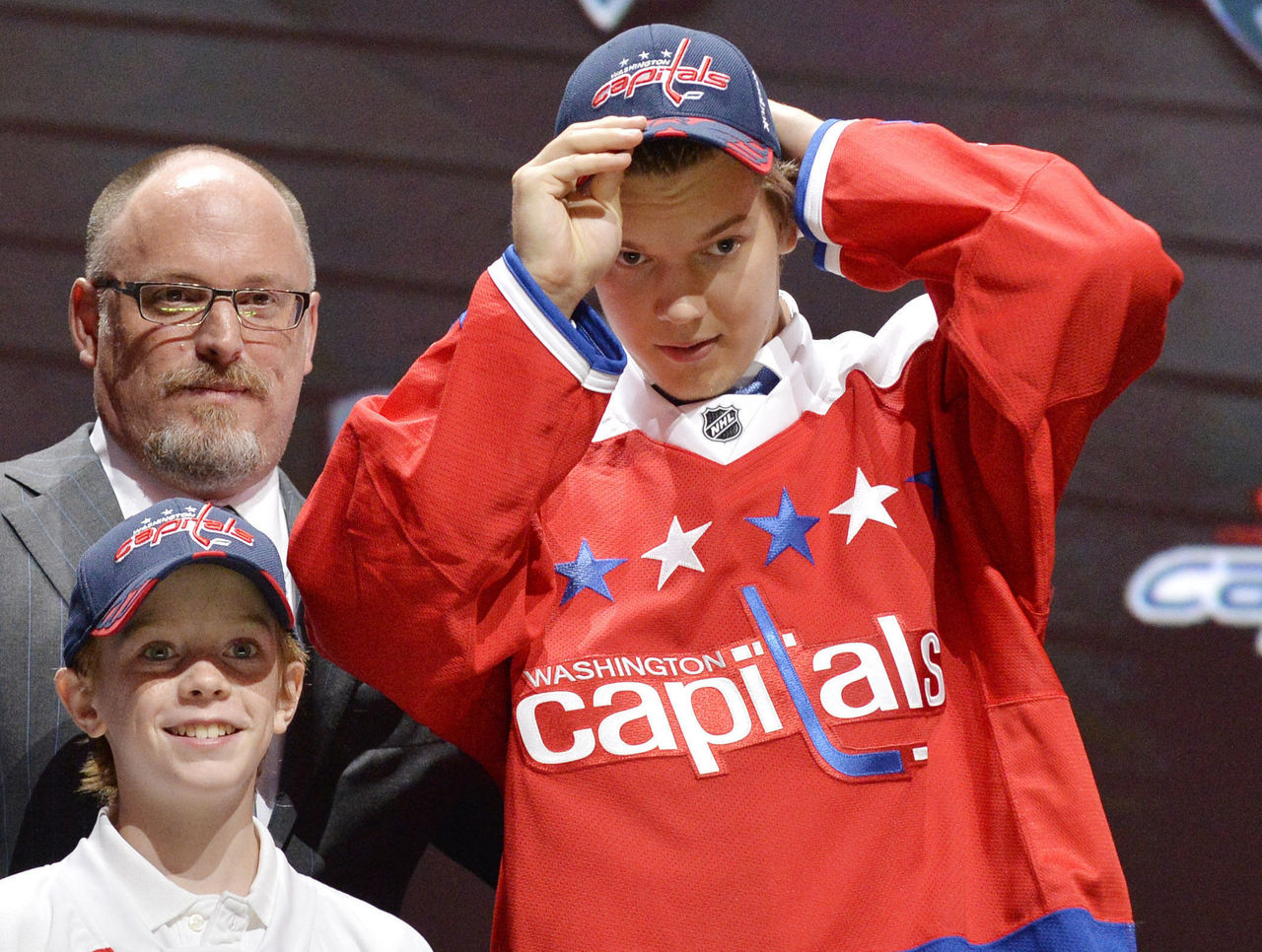 When Capitals fans look back on past NHL drafts, 2015's might resemble that of a blank space.
Never a franchise to be afraid of the Russian factor, Washington's first-round pick, goaltender Ilya Samsonov, will spend at least the next three seasons in Russia before having an opportunity to factor in the NHL.
While he was considered the most talented goaltender on most draft boards, Samsonov was not a unanimous first-round talent. The Capitals already have Braden Holtby, a 25-year-old budding star who could reside in their crease for the next decade.
The Capitals then used pick Nos. 57, 143 and 173 on defensemen who are likely long shots to contribute in the NHL.
Comments
✕
2015 NHL Draft winners and losers
  Got something to say? Leave a comment below!