5 players who should get their faces punched after every whistle in the playoffs
Presented by

The title sounds a little harsh, but here's the deal with the playoffs: there are some people you want to leave 100% percent alone because they might not be worth the effort, or you don't want to wake them up, or they might be David Backes and you're aware that getting him riled up would end in certain death. 
In turn, there are people who deserve the opposite treatment.
Those are the stars you can get thinking about a feud throughout the game; the hotheads you can get to take penalties. And they're the players who become tentative when they know they're going to take an extra shot every time they go to the dangerous parts of the ice.
Here are five players teams should circle for the ol' post-whistle facewash and chirp in the ear at every opportunity:
Rick Nash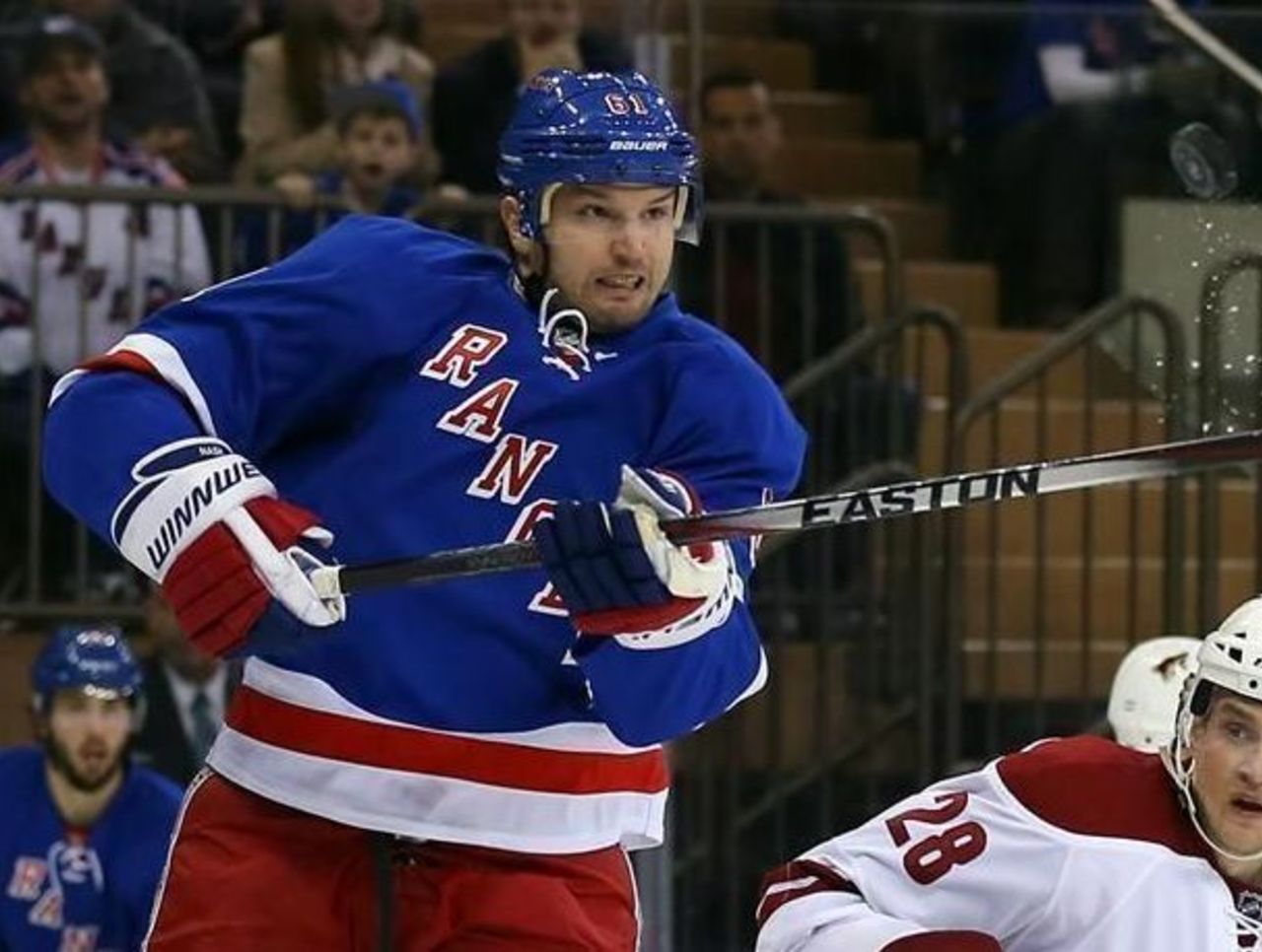 You can find people who will tell you that Rick Nash still generated a ton of shots during his offensive struggles with the Rangers in the playoffs - he's tallied four goals and 11 assists over 37 games - so he's just had some bad shooting luck.
And okay, fine, sure, whatever. That may be. I suspect the star-targeting, the pressure, and the generally tighter style of postseason play has something to do with it, but who really knows.
Either way, it has to be in his head at this point, and if you're on the Pittsburgh Penguins, you best make sure it is. You make his life as tough as possible with your play between the whistles, but after them, you need to make sure he hates every second of being on the ice. 
Hockey is an awfully mental sport; reminding him of his penchant for being a statistical no-show when it matters most gives him another obstacle between his ears to have to battle through.
Sidney Crosby
In theory, I've always like the idea of "never let 'em see you sweat." Guys can say whatever they want, they can work you as physically hard as they can, and you can basically say "Nope, I'm a robot. I don't even hear you, don't see you, don't feel you." That can be deflating for an opponent who just can't get to you. Now you're frustrating the other guy.
Well, Sidney Crosby is not a robot. He is, for lack of a better term, flappable. 
We've seen Claude Giroux and a number of others successfully take their focus from the game at hand, and really, what's a more valuable defensive strategy then getting Crosby thinking about blood, not goals?
If I'm coaching the Rangers, he's been circled with the reminder that he can be mentally had. Lick your finger and jam it in the guy's ear, I don't care.
Daniel and Henrik Sedin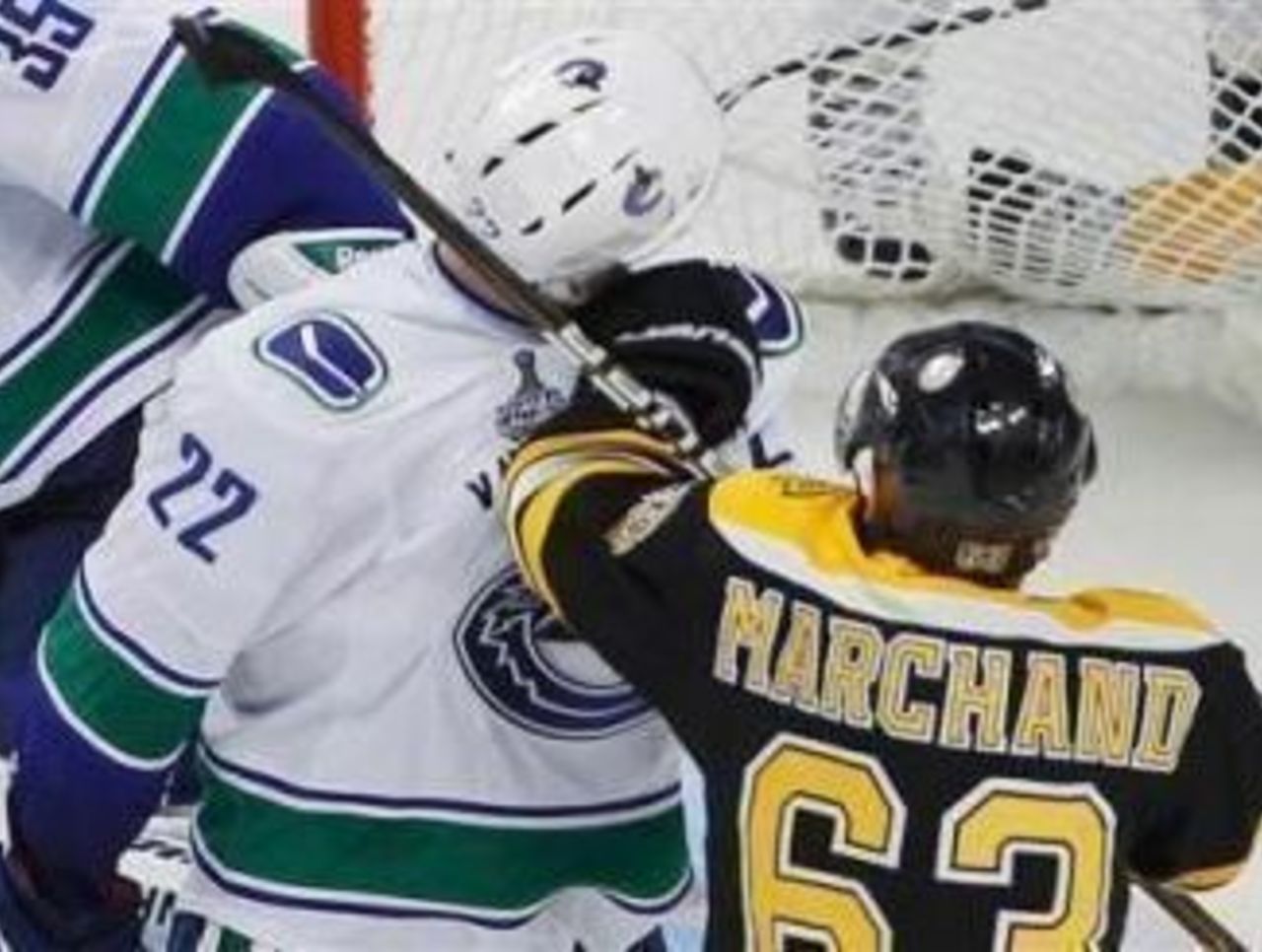 Yeah, they're one person, just roll with it. 
The flappability of the Sedins is extremely low. They almost earn the "un" before the "flappable" part ... but not quite. We've seen a small number of players break through - I'm thinking Dave Bolland and Brad Marchand, specifically - and finally get them flustered.
And you know what the deal is with the Canucks - the Sedins are the engine that drives the machine. They're harder to get to, but if you can pull it off, you can stop the whole thing from moving.
Patrick Kane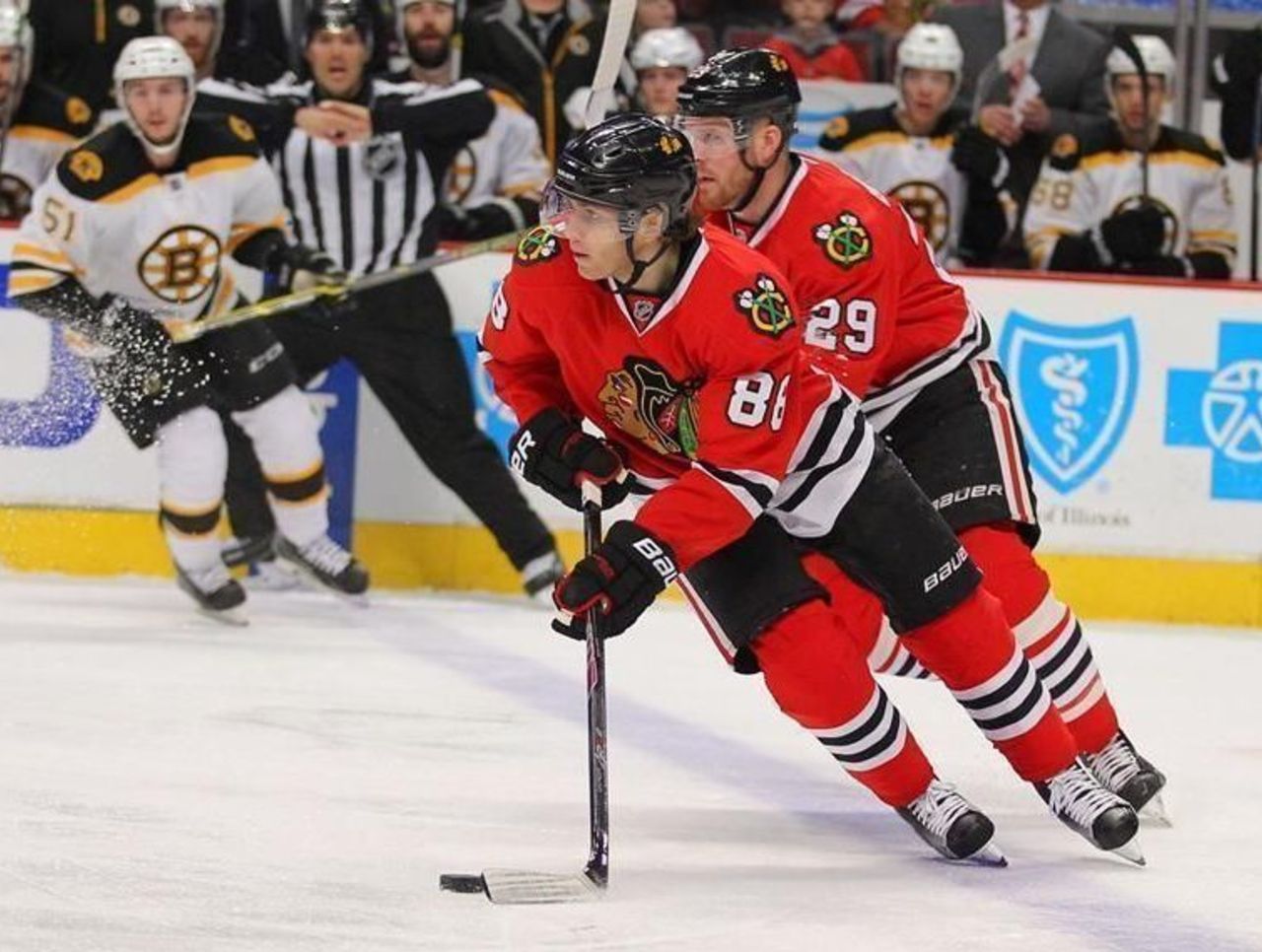 This is borderline - strike that, this is cruel, but ah, such is life. Patrick Kane may have endured a few contact drills in practice since the surgery on his collarbone, but I assure you nobody on his own team is dumb enough to smoke him, meaning he hasn't really been hit yet.
And that's fine, you have to come back to play for the first time after an injury at some point, but the reality is, if you're on the ice, you're not exempt from getting hit. And you don't know how your body is going to hold up, so you tend to play with some hesitancy your first few games back. 
Patrick Kane is as unflappable as unflappable gets, but you're not trying to rile him up. You're just hoping he doesn't play the game how he normally does, in any way. You just want him to move the puck quicker than usual to avoid taking blows, you want him to chip it deep instead of taking it to the slot - those sorts of things.
Keep it clean, but keep the target on him and you might be able to render him ... well, less dangerous.
Marc-Andre Fleury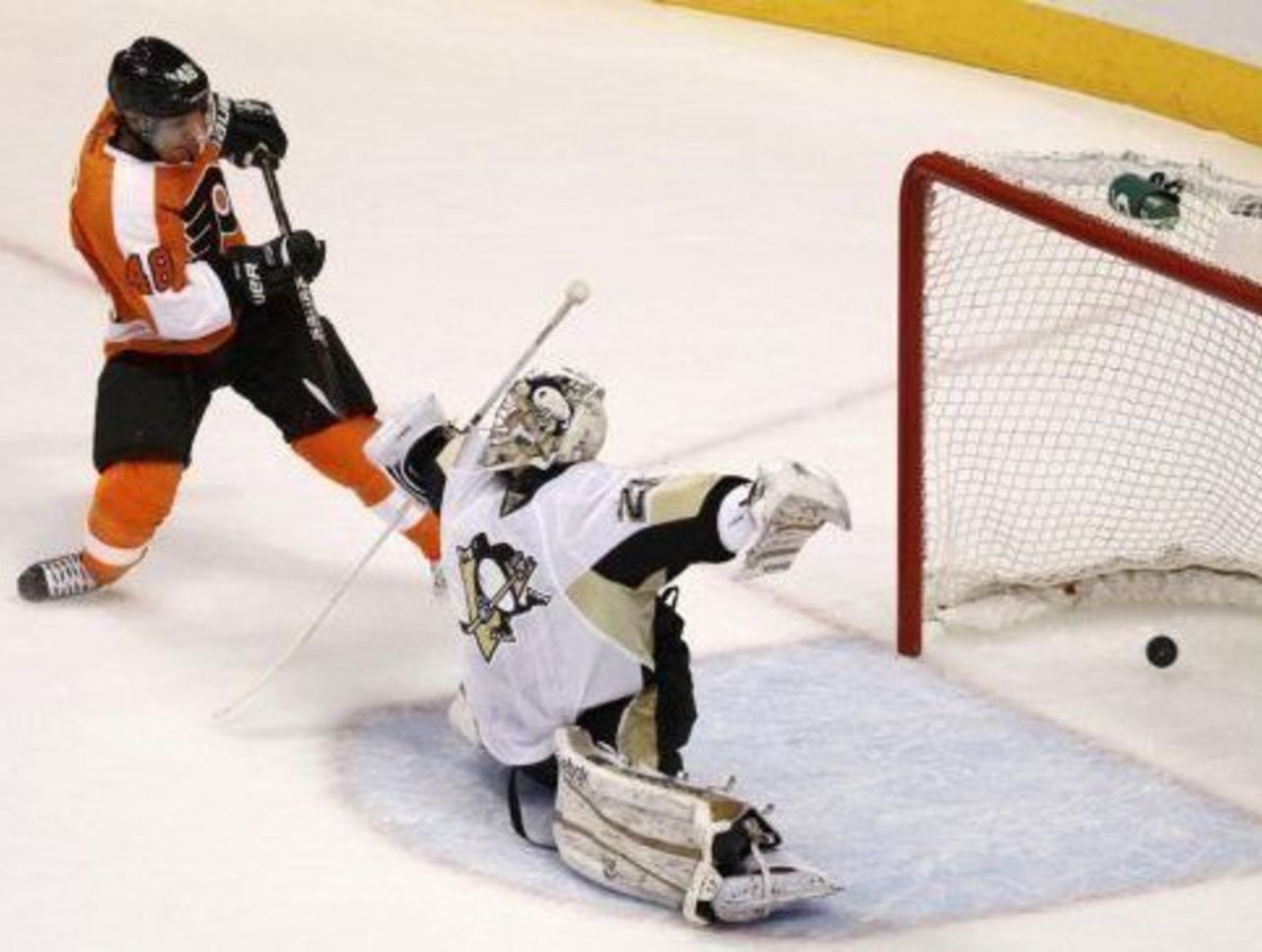 Last year in the playoffs Fleury pitched a totally respectable .915 save percentage. Huzzah! But prior to that, he was above .900 in only two of seven postseason runs, even being occasionally labeled as the reason the Pens got bumped from another run at the Cup. Because, y'know, he probably was.
The guy rightly went to a sports psychologist to figure out why his play had started to deteriorate in the biggest games, which is also totally respectable. But I certainly don't believe he suddenly forgot that he earned that "choker" reputation (rightly or wrongly, that isn't the debate here), or that he doesn't head into the playoffs terrified of adding to it. 
If you're his opponent in the playoffs, and there's a whistle after a play around his crease, it miiight be worth reminding him, say, at every available opportunity, and it might be worth suggesting it might happen again. Goaltending is a precision job; if you can get your opponent thinking about something other than the play and the puck, it certainly isn't going to hurt the odds of your shooters any.
Comments
✕
5 players who should get their faces punched after every whistle in the playoffs
  Got something to say? Leave a comment below!