Crosby on playing goal in emergency: 'I would love to get my number called'
Eric Hartline / USA TODAY Sports
Pittsburgh Penguins goaltender Sidney Crosby?
The reigning Hart Trophy winner says he would jump at the chance to man the crease if an emergency situation called for it - an emergency like what happened to the Florida Panthers on Tuesday when both their goaltenders were injured.
"I would love to get my number called," Crosby told reporters.
The Penguins captain is no stranger to the position. His father, Troy, was a goaltender drafted by the Montreal Canadiens in 1984.
His sister, Taylor, is a netminder for Northeastern University.
Sid has played the position himself, albeit in a less formal setting.
He also suited up to play goal in the National Lacrosse League.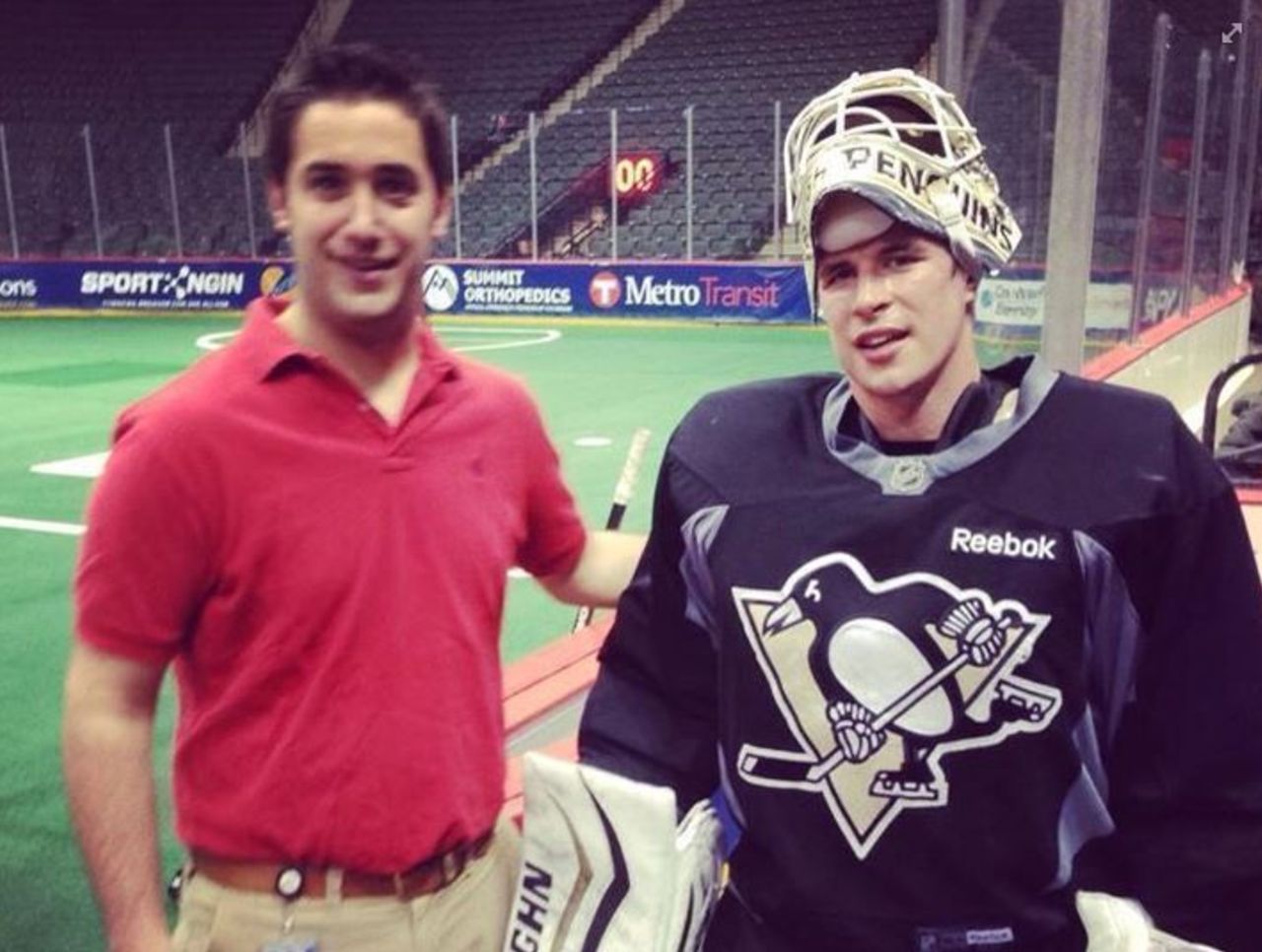 (Photo courtesy: Minnesota Swarm)
He may never get between the pipes during an NHL game, but we can dream.
Comments
✕
Crosby on playing goal in emergency: 'I would love to get my number called'
  Got something to say? Leave a comment below!