5 Questions with Mike Komisarek
"5 Questions" is a series that will run periodically throughout the year featuring some of hockey's most interesting personalities.
Today's "5 Questions" were thrown to Mike Komisarek, a 6-foot-4, 235-pound defenseman who put up 81 points and 679 PIMs over a dozen NHL seasons. The former NHL All-Star spent the bulk of his career with the Montreal Canadiens and Toronto Maple Leafs.
This year, the 33-year-old Long Island native has returned to his alma mater, the University of Michigan, to finish his degree and assume a coaching role. You can imagine the lifestyle change.
We talked with Mike about his transition from the rink, to a place where you really have to think.
And so, here we go ... 5 Questions with Mike Komisarek:
You're back at the University of Michigan getting your degree and serving as an undergraduate assistant. My biggest question: how is going back to school? That sounds terrifying to me.
The task of coming back to school is not as insurmountable as some might believe. The University does a great job of welcoming back former student athletes with programs in place to help them enroll back into school and finish their degrees. Similar student-athletes in my position include NFLer Adrian Arrington and MLS player Peri Marosevic. We have all the resources available to us that all other student-athletes on campus have including the new Stephen M. Ross Academic Center. The support system behind is very impressive.
To be honest the maturity level and priorities are a lot different then was I was last in school 13 years ago. The biggest regret I had was going to such a impressive academic institution and not taking full advantage of it. Having a daughter of my own, how can I preach the importance of school like my parents did to me without finishing what I started back in 2000?
What does your role as Undergraduate Assistant entail with U of M?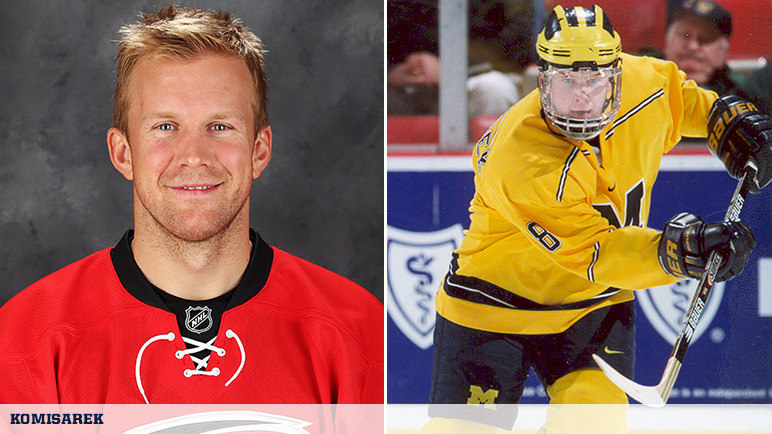 (Courtesy: MGoBlue.com)
I am primarily working with our young defensive core working on and off the ice, helping them add to the strong foundation they already have. The guys have done an amazing job of welcoming me in and making me feel part of the group.
You had a great career, and undoubtedly could still be playing somewhere, but chose to make a clean break. Do you harbor any hard feelings about how your playing days ended?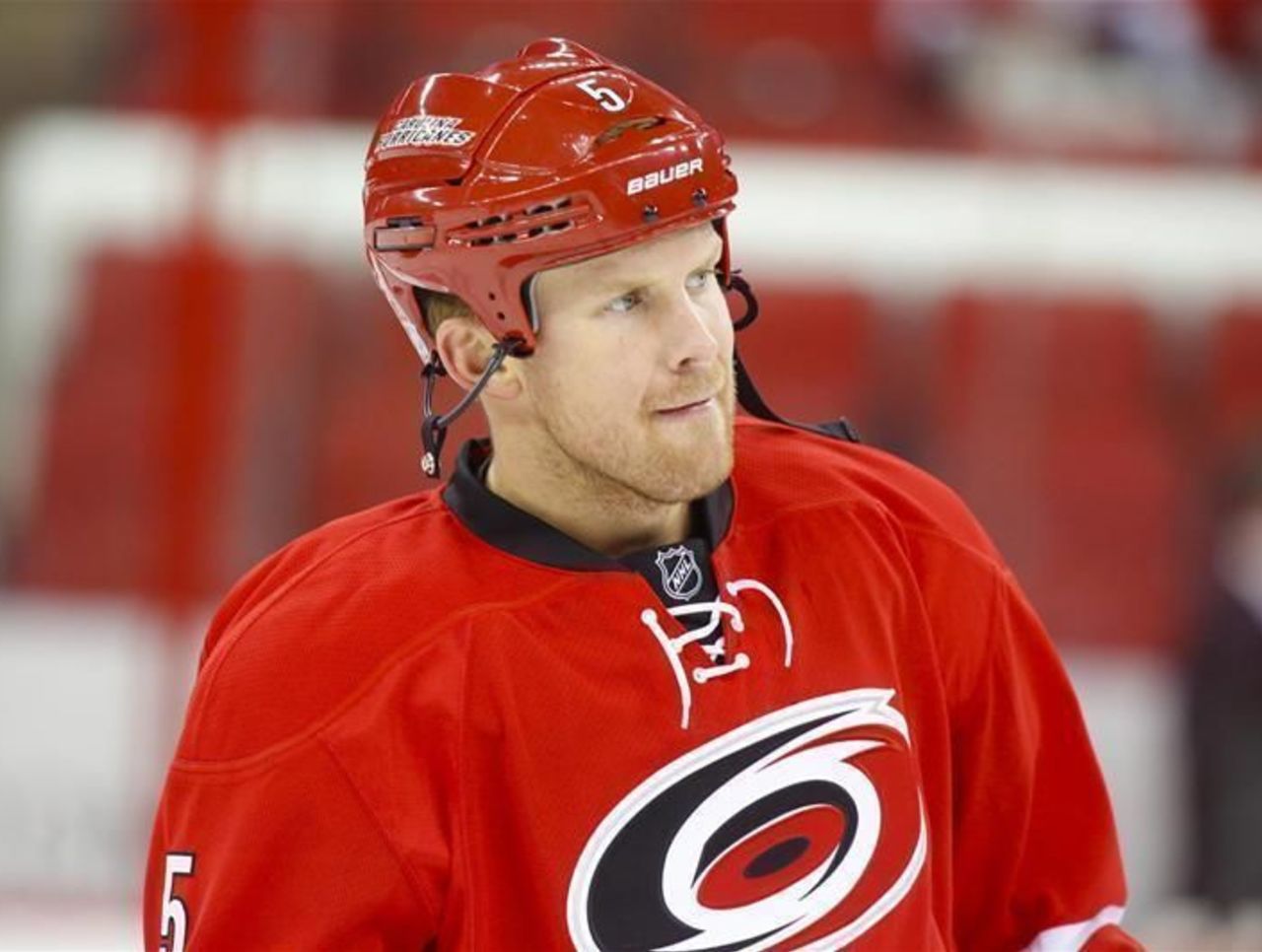 I truly feel blessed to have played a game I loved for as long as I did. There is nothing better then playing in the best league in the world with the best players. As a player you never know when your career will come to an end. And it's never an easy transition or easy pill to swallow. 
For me, I realized I just didn't have "it" anymore, whether you slowed down a bit with age or wear and tear finally takes it toll on you. The passion and love for the game has not changed. Coming to Michigan to finish my degree and work with the hockey team has been the best, a win-win situation.
After receiving your degree, what's the plan? Would you like to stay involved in hockey, or head down a different path?
Not sure what the future holds after finishing my degree in April, 2016. A dream of mine would be to attend Ross Business School one day. I wouldn't count out staying involved in hockey or career path in a different direction. I want to do something I will be able to learn, grow and be challenged. Whatever it is I will be passionate about it. Like you've probably heard a million times "one shift at a time," I'm taking it one semester at a time.
It's pretty cool for a team to have someone like yourself, who so recently played "D" in the NHL, at practice. What advice would you give a college D-man to give him the best chance to make The Show?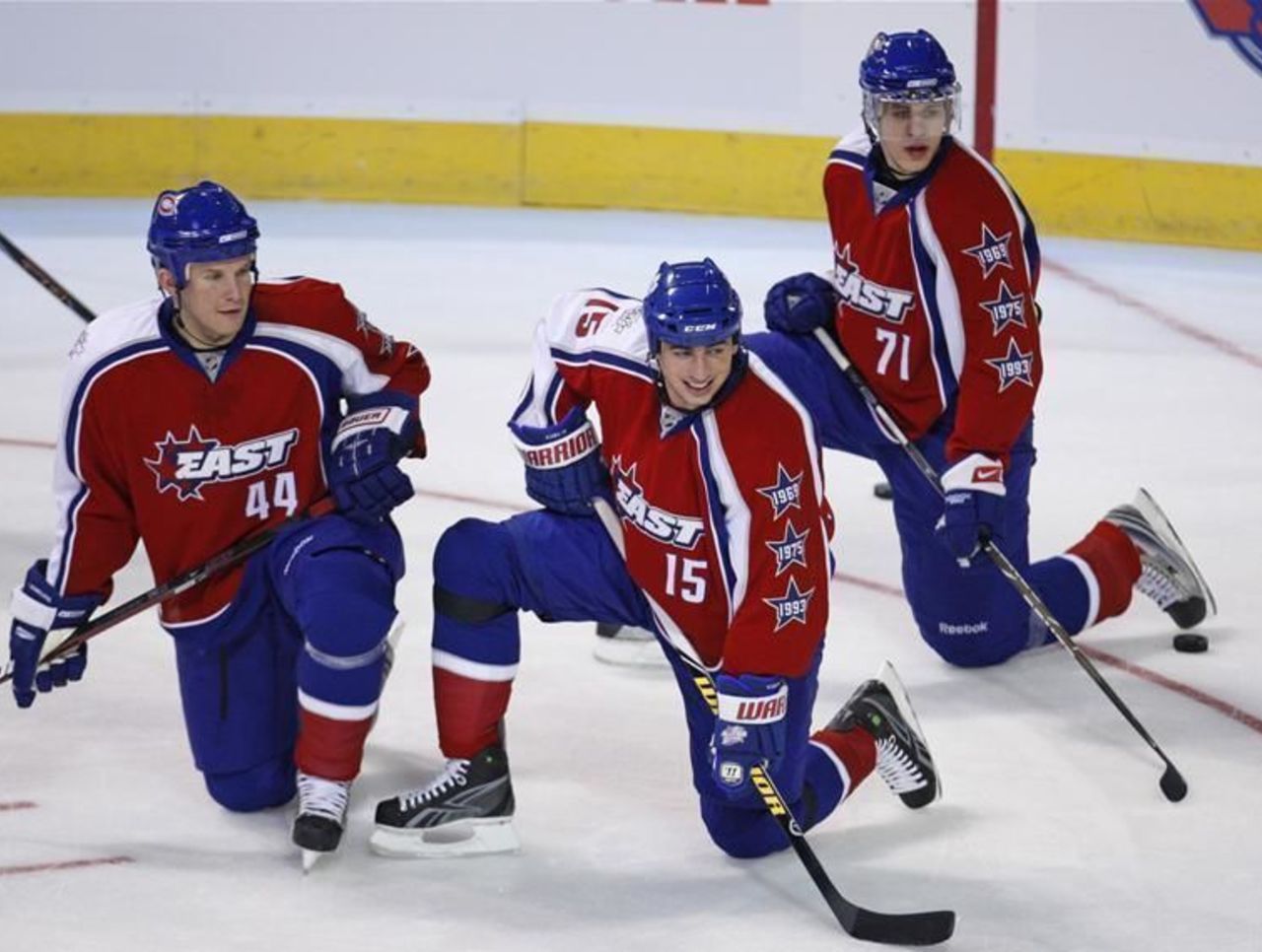 That's something only a University of Michigan defensemen will know! Sorry! You were a University of Alaska-Anchorage guy if I'm not mistaken. I'll give you one quick story. Being at Devils camp this year I had the opportunity to meet Jaromir Jagr. This guy is 42 years old, played over 1500 games, scored over 700 goals, has over 1700 points in the NHL, won everything under the sun, all sorts of records, and on and on etc..... but he's out there in the gym before and after practice, first one on the ice at camp working his butt off doing the little things trying to get better. I tell our guys are you better than Jagr? If he's still doing it, then no reason why you can't.
***
Previous 5 Questions:
Comments
✕
5 Questions with Mike Komisarek
  Got something to say? Leave a comment below!