What made Martin Brodeur play too long is also what made him great
Presented by
It was time for Martin Brodeur to go - even his biggest fans would have to acknowledge that. His critics, on the other hand, would probably note it's been time to go for a while.
His ability to play goal at hockey's highest level hadn't yet gotten embarrassing - his numbers with St. Louis weren't good, but they weren't laughable - but you couldn't shake the vibe that, given his druthers, he would've kept strapping up the pads until it did. In that sense, he didn't really retire from hockey; hockey retired from him.
Today, that separation became official.
Over the years, I've come around on my once-held belief that it's possible for a player to taint their legacy by playing for too long - as if the brightness of the greatest stars could somehow be dimmed by them languishing, as everyone does, in the latter stages of their careers. I remember watching Wayne Gretzky put up nine goals with the Rangers in his last season and thinking, "This is how I'm going to remember him, and that's a shame."
In truth, that's how roughly zero people remember Wayne Gretzky, myself included, just as few people will reference Marty's "It was time to go" phase as the camera starts to pan out on his career.
Marty wanting to play until he couldn't simply speaks to the passion necessary to be a great player for as long as he was. In a sense, it should help us appreciate his fierce competitiveness and bottomless passion for the game.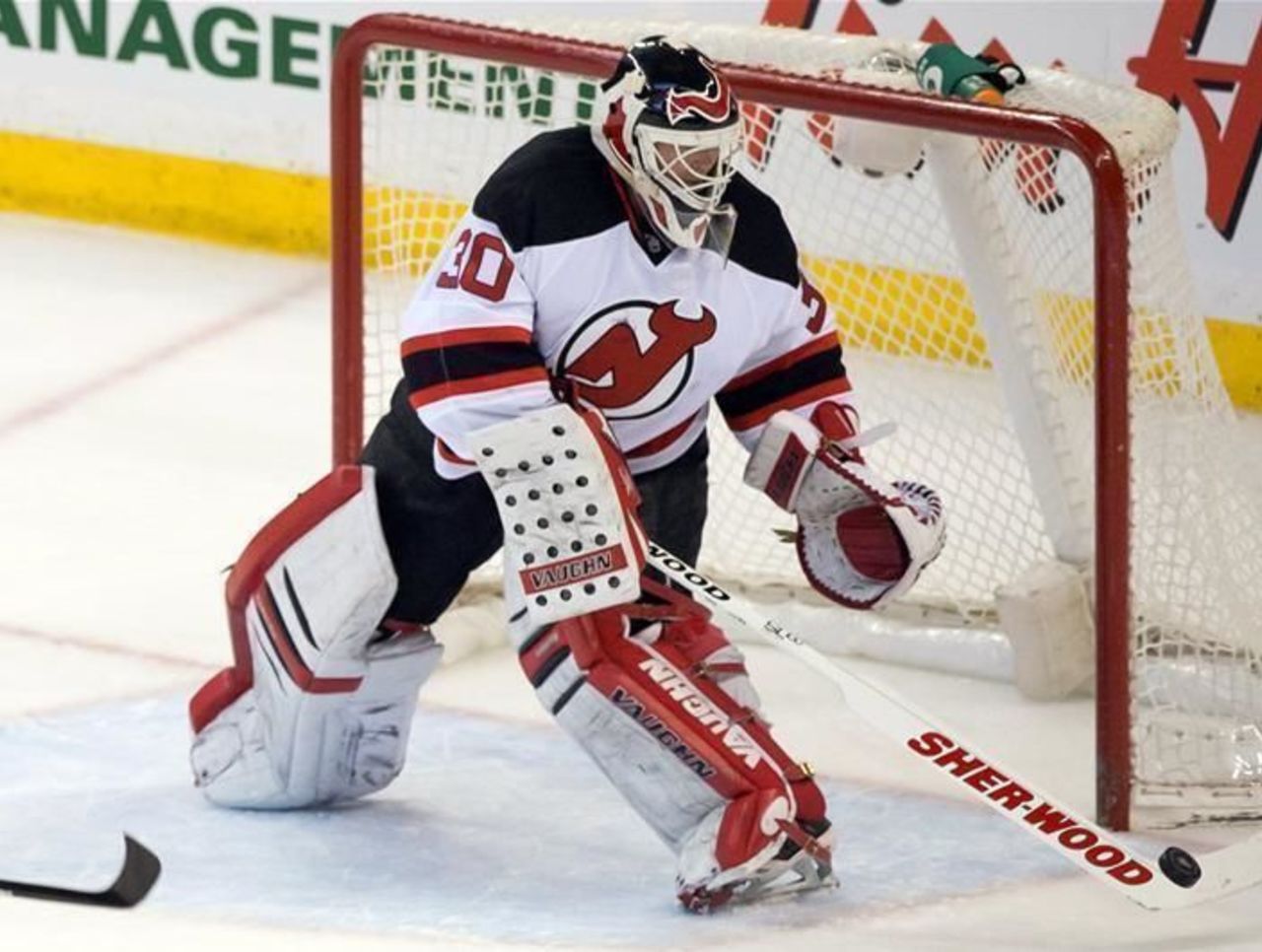 You simply can't sustain success like Brodeur did without it. You can't rack up 10 All-Star appearances and four Vezinas and three Cups and 1200-plus games and nearly 700 wins if hockey isn't embedded so deep in the core of your being that it couldn't be dislodged with a pickax. For Marty, that's probably a reasonable description of what it feels like to be forcibly retired by the game.
So the Devils great going out like Brett Favre, metaphorically chucking picks while wearing the wrong jersey, is 100 percent forgivable - because it's understandable. This isn't an uncommon end for legendary players. To quote Daryl Reaugh, they play too long in our eyes and not long enough in their own.
We can bicker over where Brodeur ranks among the greatest goalies ever, but it's a fruitless exercise. His passion led him to become one of the best goalies you can count on one hand, and now that the skates are being hung up for good, we can finally reflect and celebrate.
So, off the team bus and into the Hall of Fame you go, Martin Brodeur. Your admission may have been delayed, but for that, you're excused.
Comments
✕
What made Martin Brodeur play too long is also what made him great
  Got something to say? Leave a comment below!