Unique Team Traits: The Canadiens found penalty kill success by going bonkers on loose pucks
Presented by

theScore's multi-part team previews include a look at something that separates each team from the pack. From specific breakouts to power-play formations and beyond, Justin Bourne and Thomas Drance hope to highlight something you haven't noticed in the past.
What we noticed
The Montreal Canadiens excelled short-handed, which was rooted in three areas: the neutral zone, the crease, and an attitude on loose pucks
The Calgary Flames of 2013-14 had an underrated penalty kill, which saw success thanks to an interesting neutral zone strategy. Unfortunately, they were submarined by terrible goaltending.
Well, the 2013-14 Montreal Canadiens used that same neutral zone system, combined it with uber-aggressive play on loose pucks in the defensive zone and terrific goaltending, and finished with one of hockey's highest success rates on the PK.
The numbers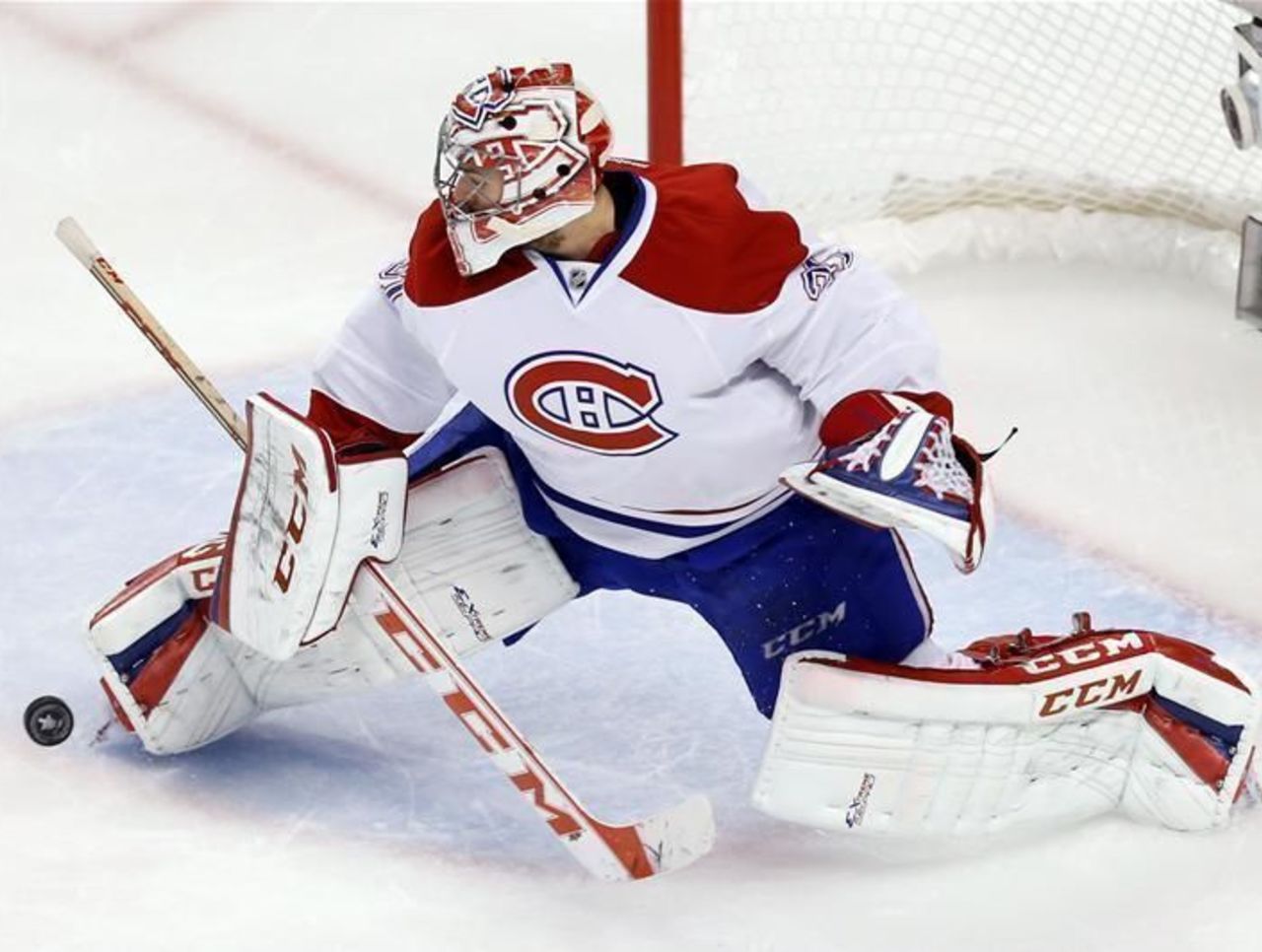 It's a good thing the Canadiens had success on the kill, as only two teams spent more time shorthanded last season. They were a man down 289 times and gave up only 43 short-handed goals, good for the fourth-best penalty kill percentage in the league (85.1).
Here's how you end up with those numbers: Montreal was the sixth-best team at suppressing 5-on-4 shots against. When teams did manage to pull the trigger, they were one of two teams in the league to block over 30 percent of those attempts (thank you, Josh Gorges). And when pucks did get through, Montreal's goaltending put up the fifth-best penalty-kill save percentage in hockey.
When you combine stingy penalty killing with blue-chip goaltending, you're probably gonna be just fine.
But seriously now … let's talk some Tomas Plekanec.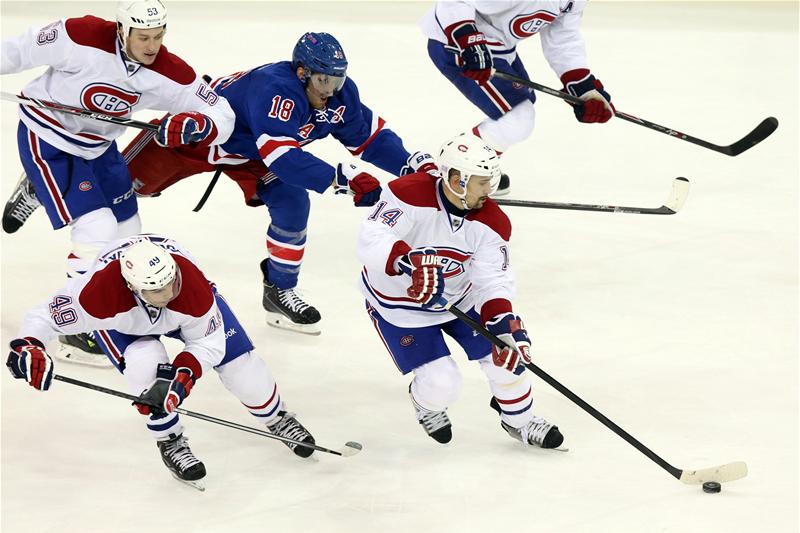 He was handed a crazy-tough short-handed assignment, and he performed more than ably. Plekanec was undeniably one of the league's best players short-handed.
When down a man, no center in hockey took more D-zone draws, and Plekanec did it against the league's best power-play units. Of the eight centers who took at least 200 defensive zone faceoffs short-handed last season (as in, the elite penalty killers), Plekanec had the lowest on-ice goals-against rate by a healthy margin over Patrice Bergeron, who was second.
Plekanec was third behind Bergeron and Sean Couturier in 4-on-5 shots for per 60 minutes from the group of 21 centers who took at least 150 D-zone draws. He was fourth in goals-against rate among that same group.
While Plekanec's shot suppression numbers were only average, the only players whose difficult PK usage came close to matching his was Edmonton Oilers' specialist Boyd Gordon. Gordon's deployment matched Plekanec's closely, but with Gordon on the ice the Oilers gave up shots at a slightly higher rate than the Canadiens did with Plekanec, took far less at the other end (like by a factor of three), and allowed an additional goal and a half against per 60.
Oh, and the NHL's foremost turtleneck aficionado tacked on three shorties, 'cause hey, why not?
The breakdown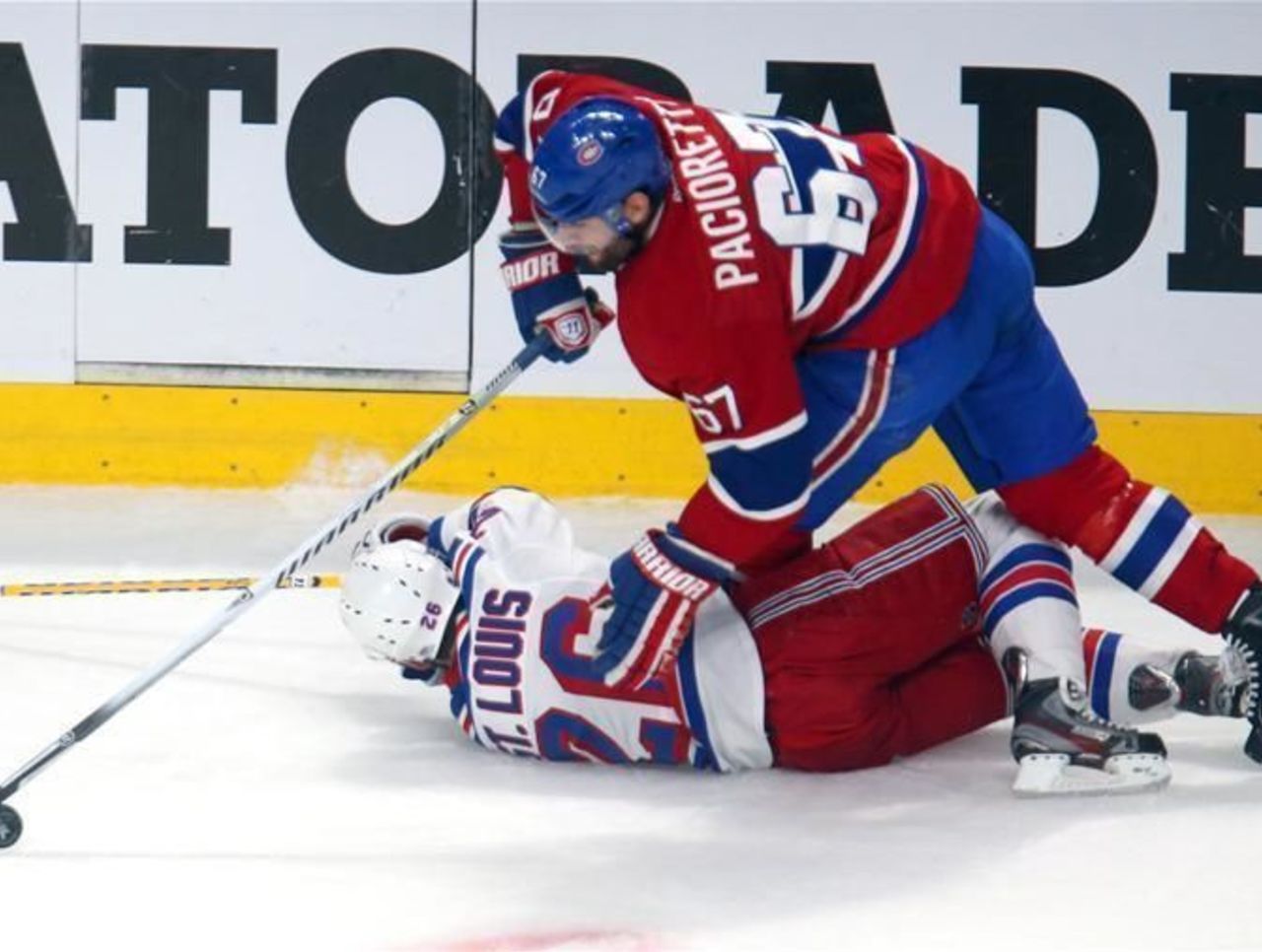 The Canadiens have the green light to be aggressive up ice when the puck is gettable or they can get body on a defenseman, but when they can't, they back off, and act like sheepdogs, herding defensemen into a little pocket by the blue line, where they can pounce.
Like Calgary, they swing with the opposing team's breakout and take away a primary option, which leaves the puck carrier with no choice but to take what he's given.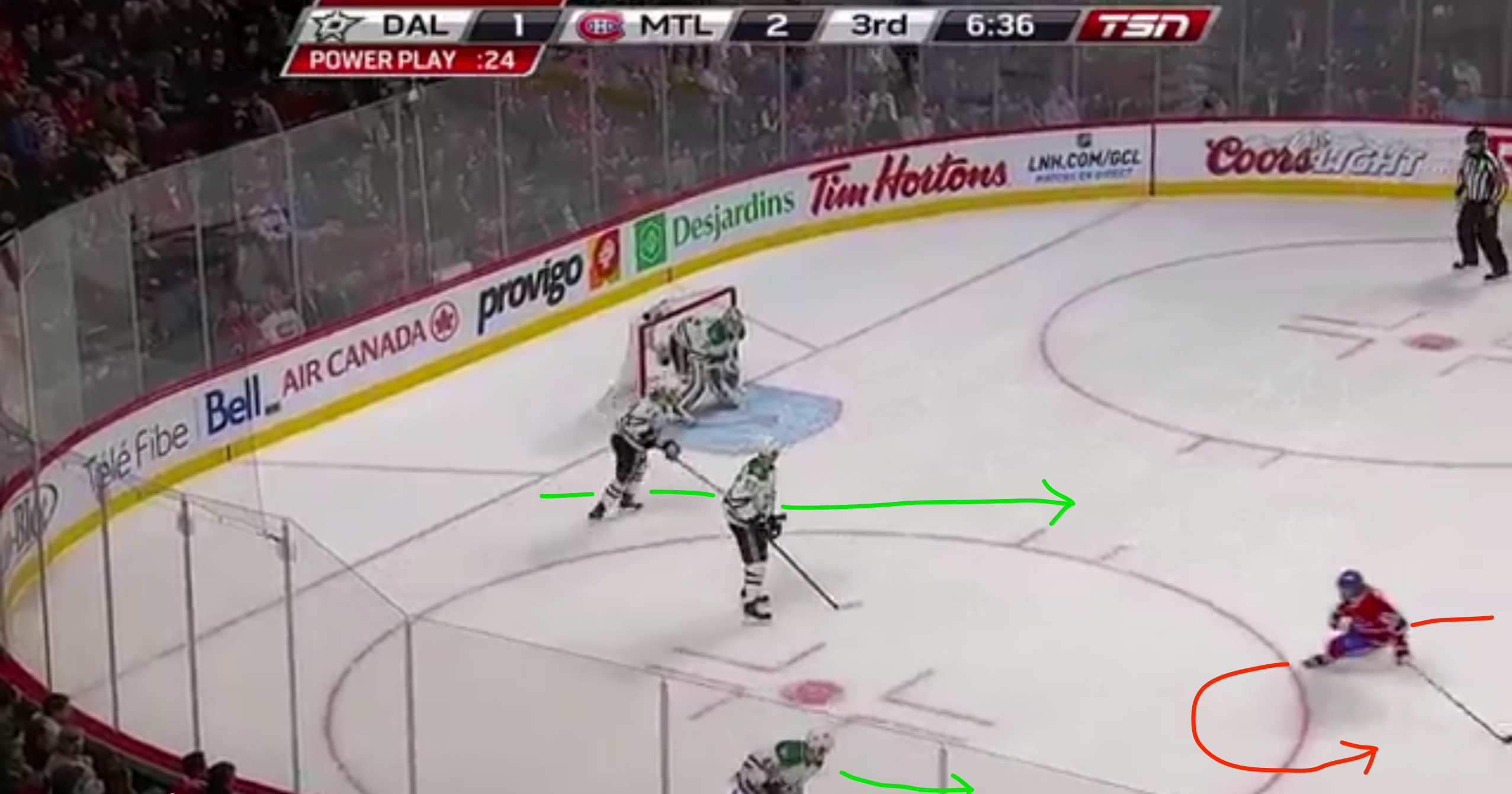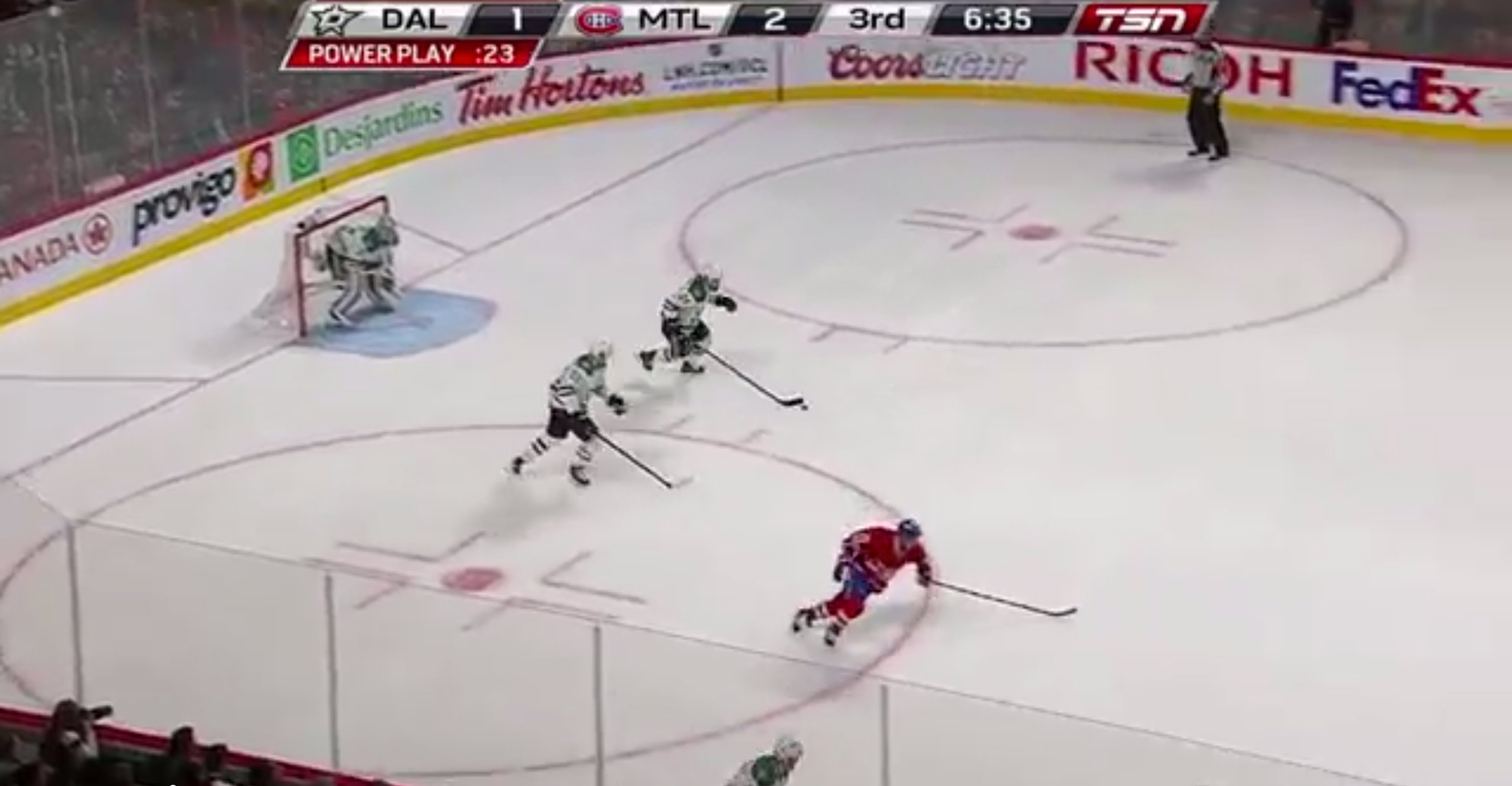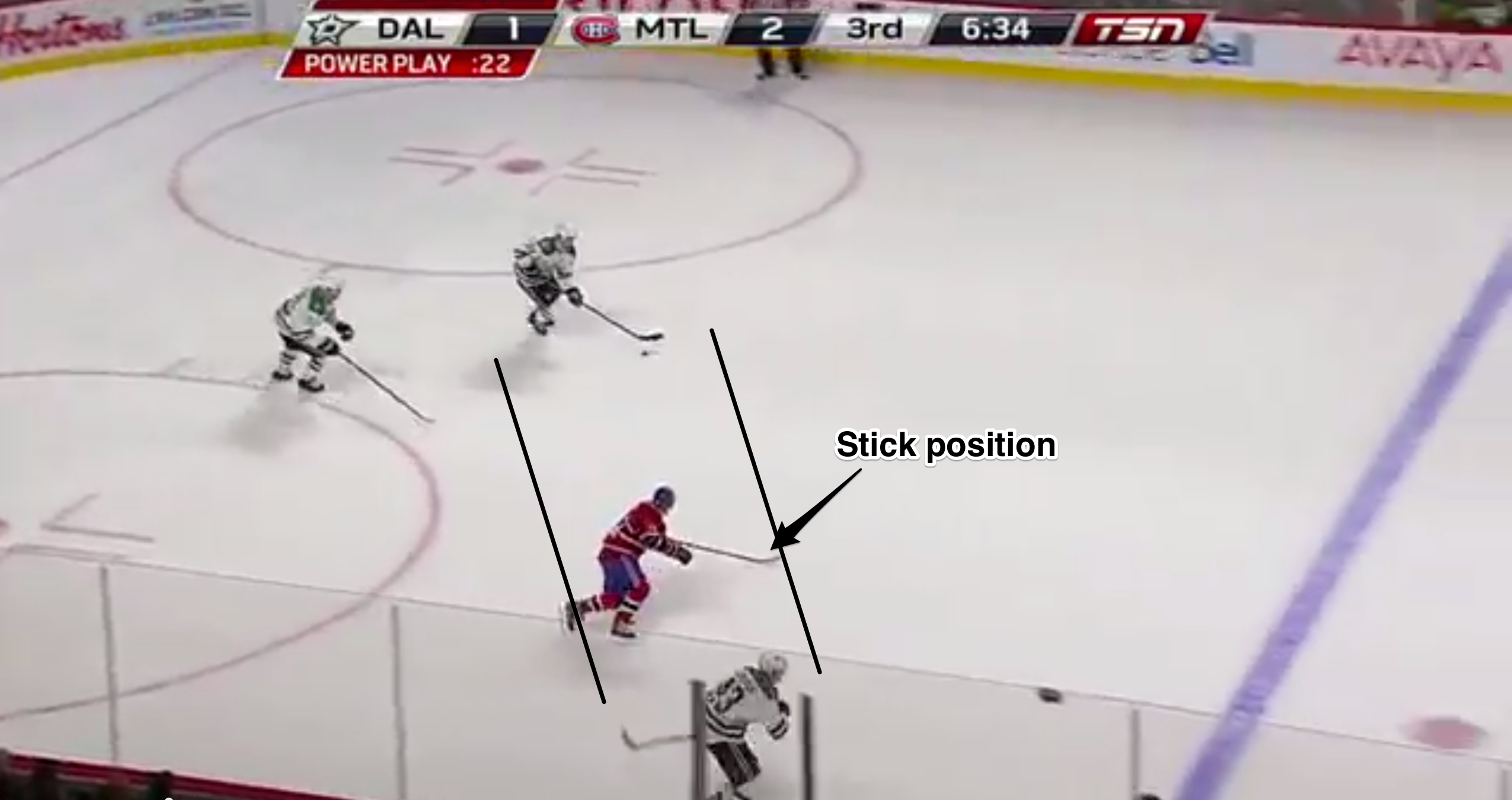 And now you can commence with the herding, with the goal of aiming that player into your blue-line trap, hoping to force a turnover or a dump.
So you herd …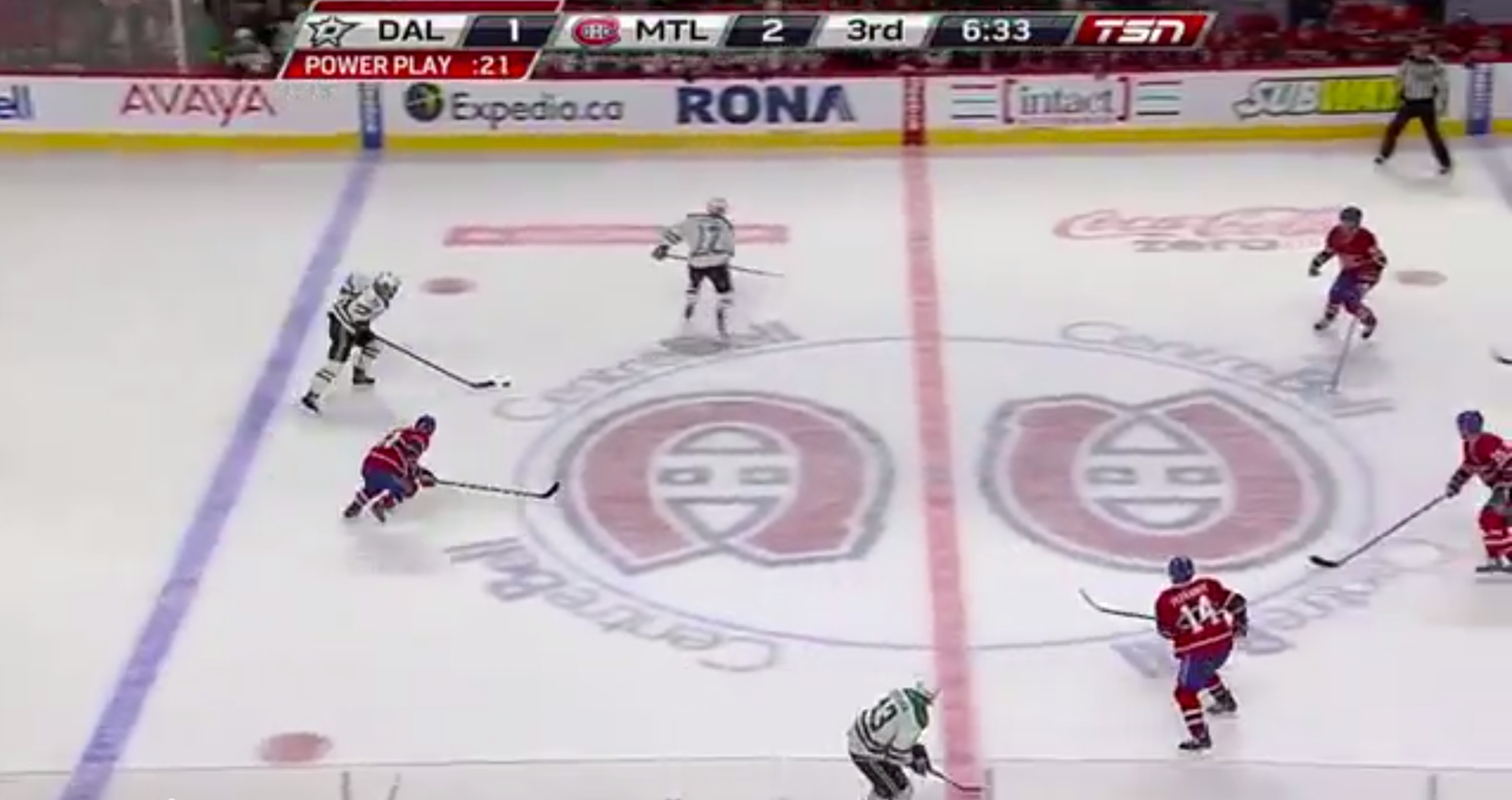 And you herd …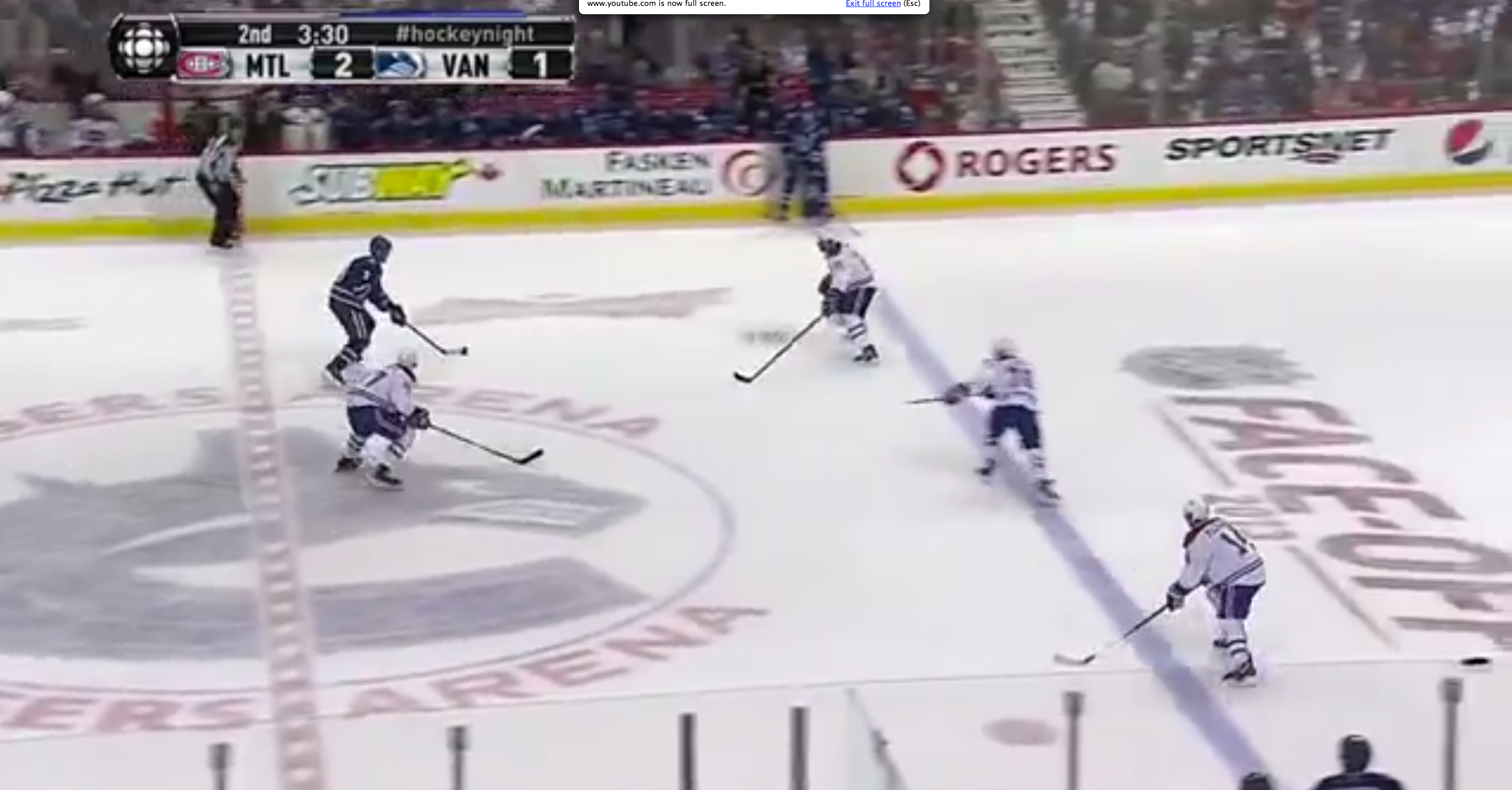 And you herd.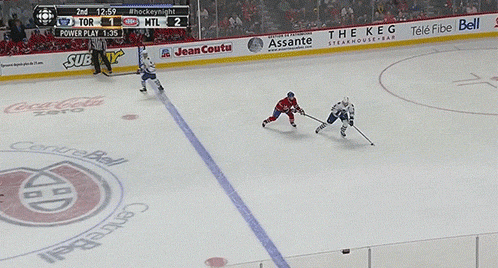 (Courtesy: CBC)
You limit one side of the ice, and close within the blue on teams unwilling to dump the puck in. It's pretty darn effective.
Once the Canadiens have a team set up against them, there's nothing overly remarkable about what they do. One thing to note though: they don't get tied up with players in front, instead using their sticks to take away lanes while they front shots. That's how you end up blocking the second-most shots on the kill.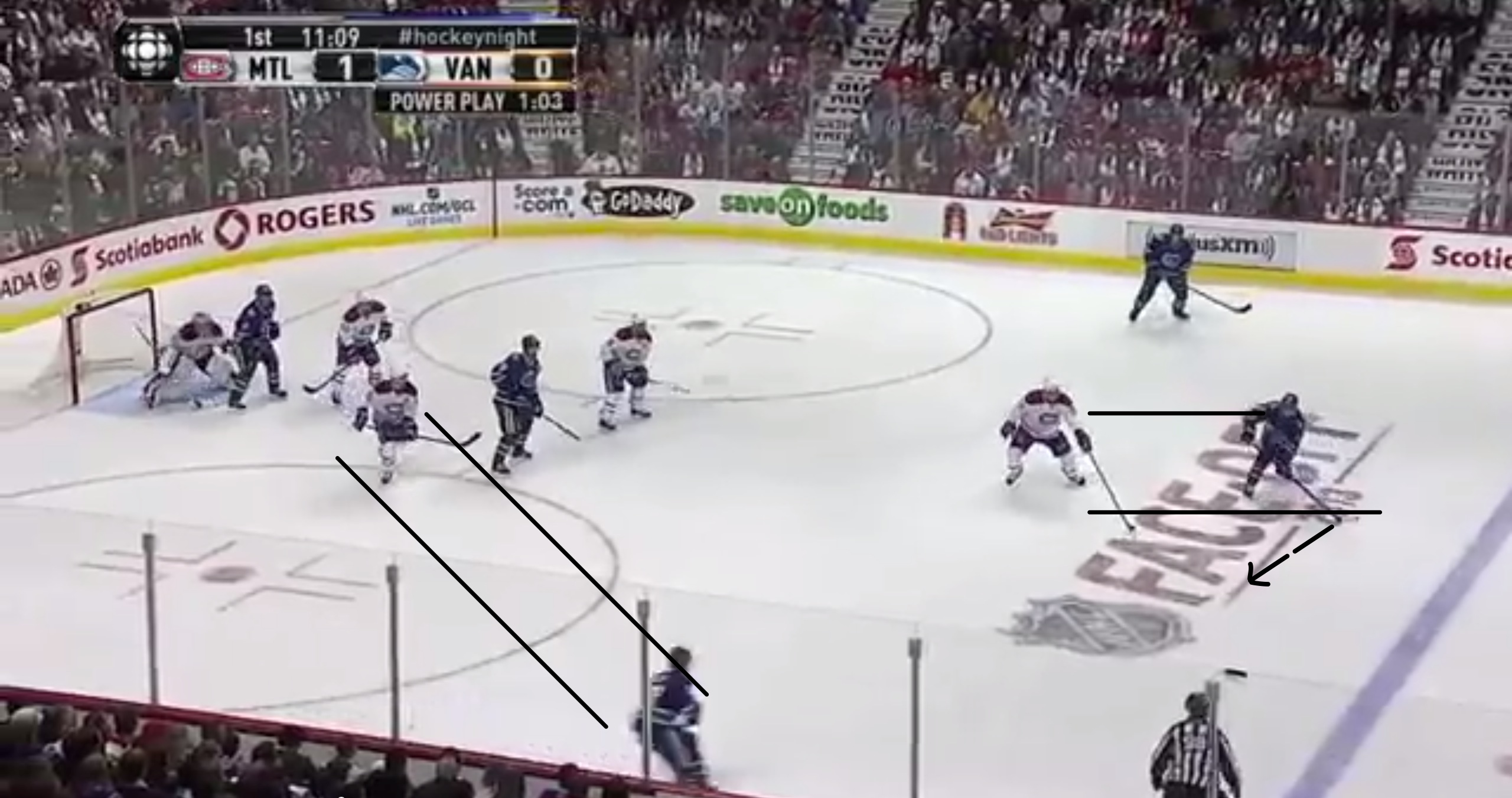 The weak-side guy in the middle can handle the slot, until the puck goes up top, when he'll front the lane on the far side, and the others will shift.
But here's … here's where they get bonkers.
A general rule in hockey when you're short-handed is that you're passive when your opponent has solid possession, and the second you see a bobbled puck, you're green lighted to pounce. That's when you can get teams scrambling, and hopefully clear the puck, or at least keep them in battles on the perimeter instead of looking to score.
Still, most teams opt to simply send the defender in on Mr. Puck Bobbler, and maybe a second if there's another opponent in the pile. But the Habs are like sharks during a feeding frenzy. They want that damn thing, so they're activated, and they're all in.
Look at Ryan White (No. 53) here. He's the weak-side guy.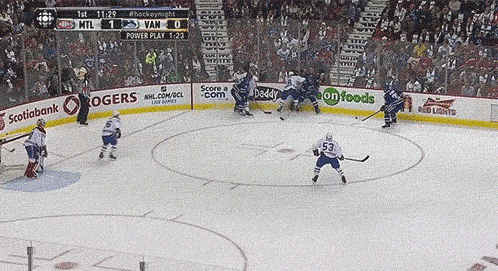 (Courtesy: CBC)
Yeah, that's right. Four dudes within a stick-length of a teammates … short-handed.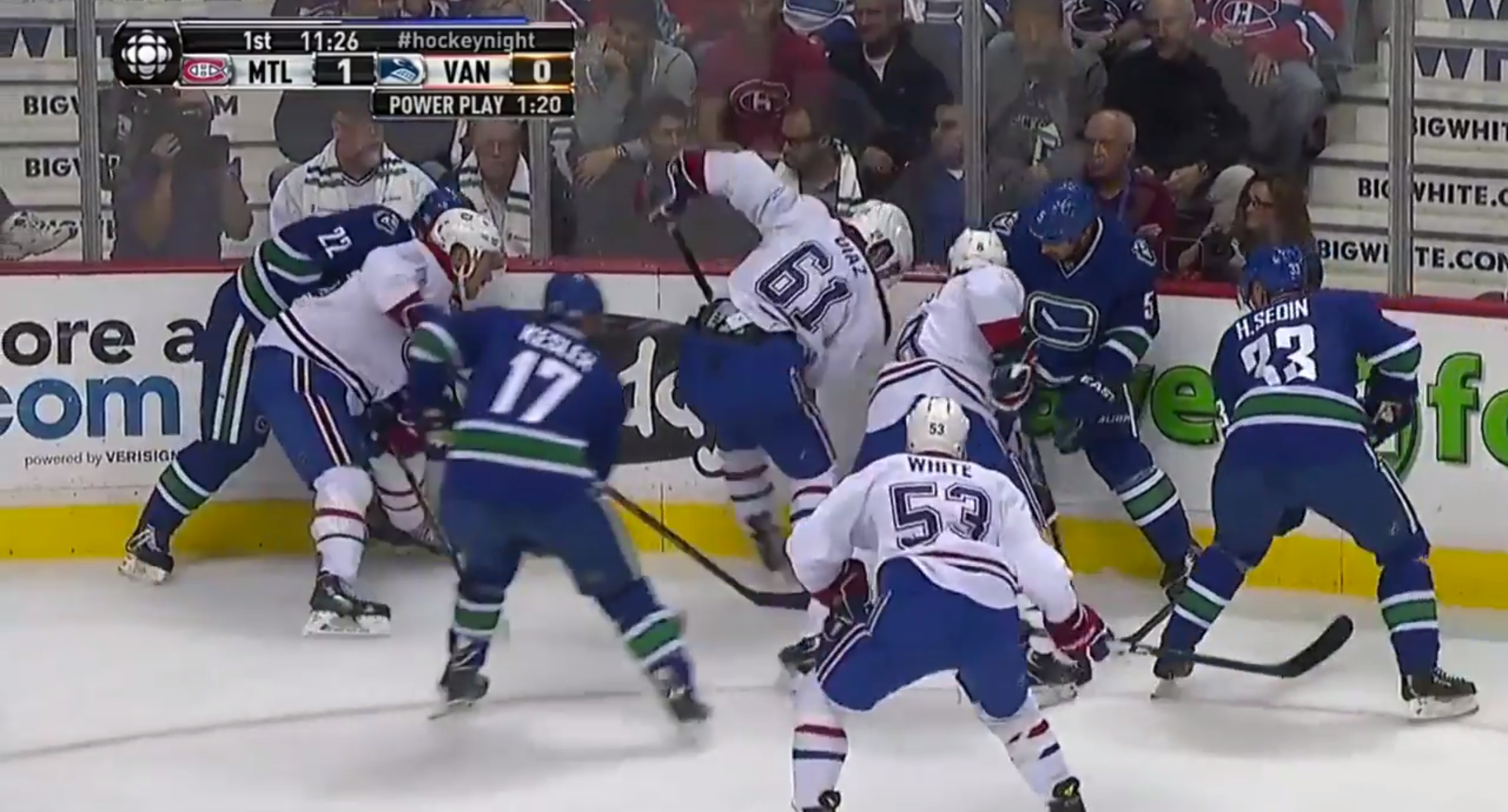 Obviously there's a lone Canuck out there behind White, but the Habs don't worry about him until the puck comes out. Because in the time it takes for the puck to cleanly come out of a mess like that, they fan back on short routes to their positions, and they're back to set.
Here's Max Pacioretty (one of the league's best short-handed shot suppressors last year, though he did play softer minutes) showing us how it's done.
From here ...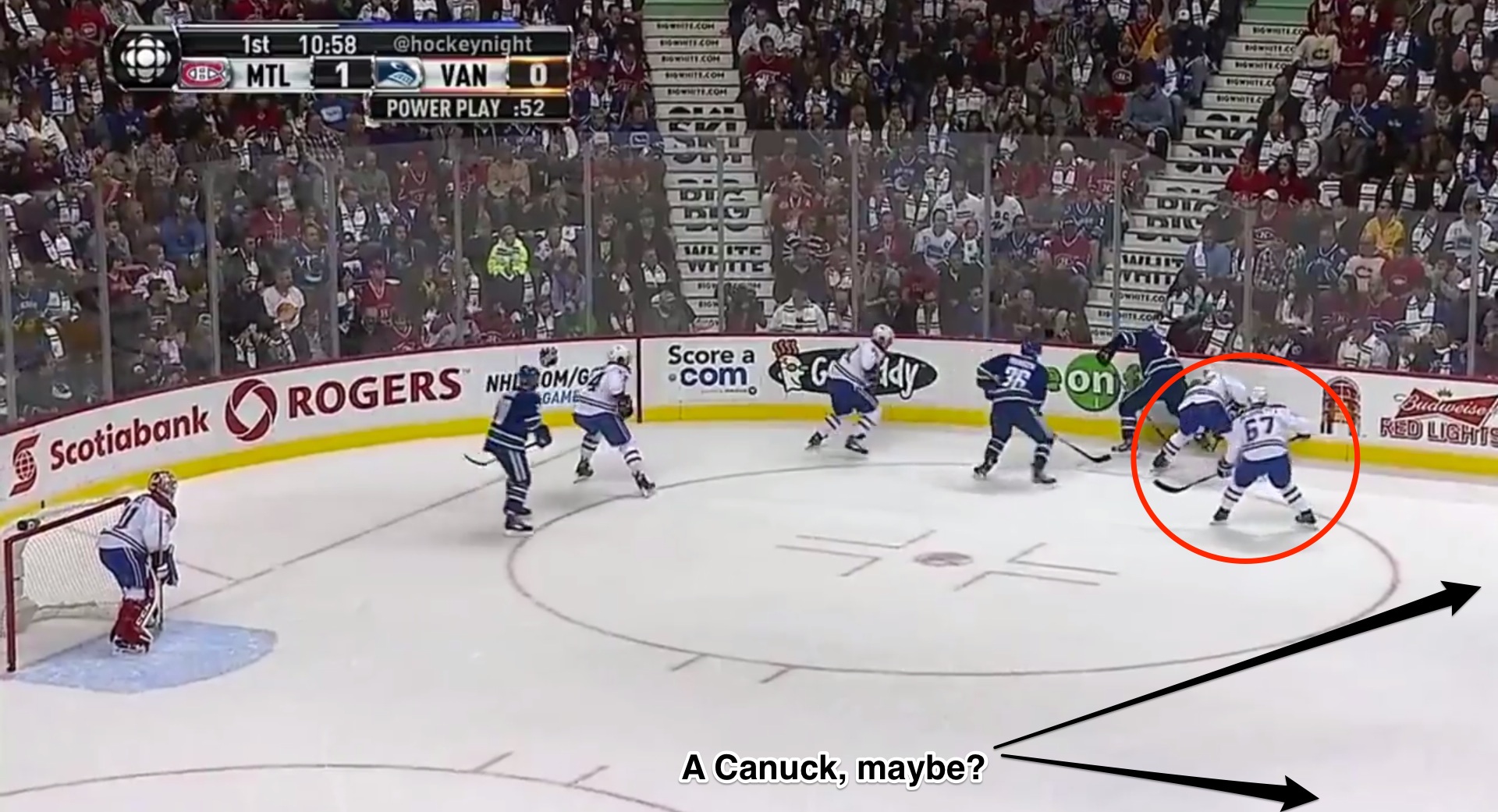 To back to normal.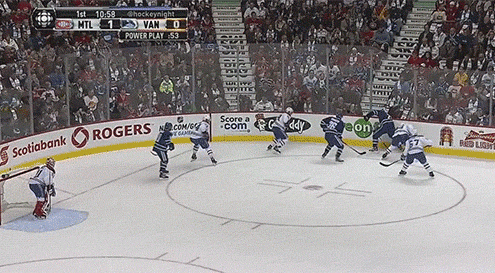 (Courtesy: CBC)
Great stick, eh?
The Habs aggressive in-zone play, clever neutral-zone "trap," and quality goaltending allows them to consistently shut down their opposition's power play, which allows them to be more aggressive at even strength.
Comments
✕
Unique Team Traits: The Canadiens found penalty kill success by going bonkers on loose pucks
  Got something to say? Leave a comment below!