We have an early contender for goal of the season.
Dusan Tadic, Southampton's big summer signing, made an incredible back heel pass to set up Nathaniel Clyne, who was streaking into Liverpool's penalty area. 
Clyne's finish was almost as impressive as the pass, thundering the strike past a helpless Simon Mignolet.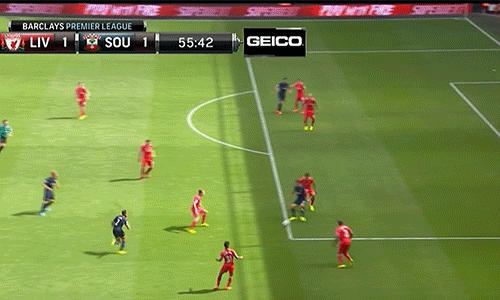 [Courtesy: TSN]