He couldn't! He wouldn't. He did?
This is how most of us reacted to seeing Dutch coach Louis van Gaal bring on substitute goalkeeper Tim Krul only seconds before their quarterfinal duel with Costa Rica went to penalties. The alteration left everyone stunned, including the Costa Rican penalty takers who were stopped twice by the 6'4" Newcastle 'keeper.
In the aftermath of the Netherlands' 4-3 victory in penalties, we learned that van Gaal had told Krul of his intentions ahead of time. We also learned that the tactical genius didn't extend the same courtesy to starting goalkeeper Jasper Cillessen.
According to van Gaal:
We said nothing to Jasper because we didn't want him to know before the game. But as I've explained, every keeper has specific qualities. Tim has a longer reach and a better track record with penalties than Cillessen.
On the pitch, Cillessen responded to the strange substitution with restrained bewilderment, embracing Krul as they traded places at the touchline. However, moments later, the Ajax 'keeper was spotted kicking over a water jug in anger.
According to Cillessen:
I wasn't told anything. When I saw Tim warming up, I assumed it was just in case something happened to me It hit me hard because I felt great, hence my angry reaction. There was a lot of frustration in it.
The 25-year-old immediately apologized to the goalkeeping coach for his outburst, and made amends with the rest of the Dutch squad. After the match, he told Dutch media, "I can't react in a way that puts myself above the team. We've got to do this together."
It's worth noting that following Krul's save to book the Netherlands a place in the semifinals, it was Cillessen who led the charge from the touchline to congratulate and hug his teammate.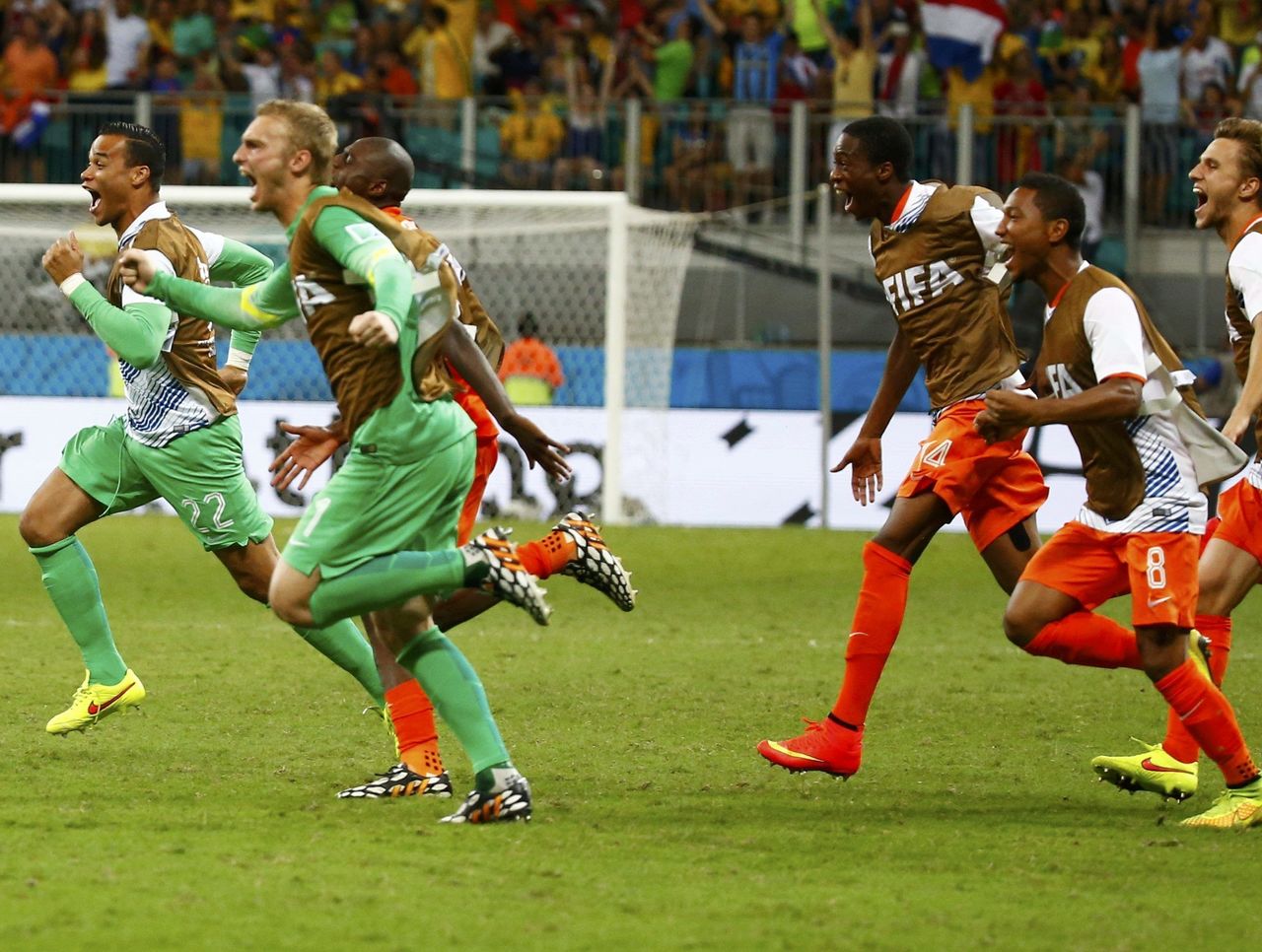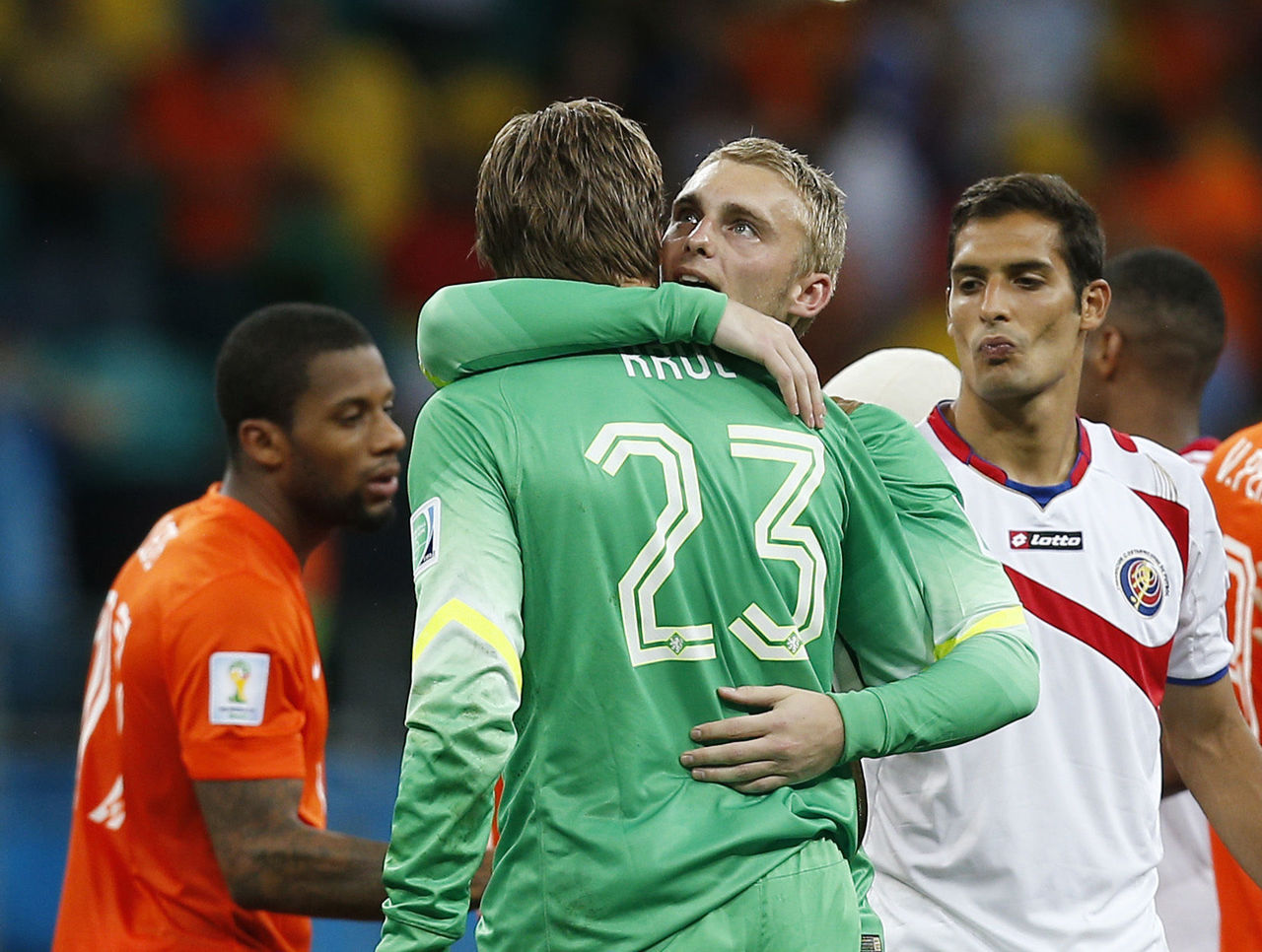 A unified Dutch team? Look out, Argentina.