A 2-sentence analysis of every signing made during July 1st's free-agent frenzy
You don't have a ton of time, I know. You barely have time for this preamble. You want some quick analysis of all the UFA signings, and you want it now. Good news: you're going to get it.
Below the overview is two sentences analyzing every UFA signing from July 1st.
Overview: Teams are going to have to spend more money than usual on July 1st to add to their teams, but that doesn't mean they shouldn't do it. There's always a lot of fuss about how awful UFA deals are, and there are a few bad ones (I see you, Florida), but there were a number of very reasonable signings. And, in some cases, there were some good signings that saw players get overpaid. It can be both.
Let's dive in. In chronological order:
Riley Sheahan signed a two-year deal with the Red Wings
The Red Wings are giving the big 22-year-old a nice opportunity. Their reward: they get him cheap ($950k per) so they can afford to spend elsewhere.
Good move? Sure.
Canadiens signed F Manny Malhotra to a one-year, $850,000 deal
I'm happy to see Malhotra continue his career after his terrible eye injury, but I'm not sure he'll help Montreal much. He wins a ton of faceoffs, but he's getting older, and hey, how much are faceoffs really worth anyway?
Good move? Not really, but at least he's cheap.
Penguins signed D Christian Ehrhoff to a one-year, $4-million deal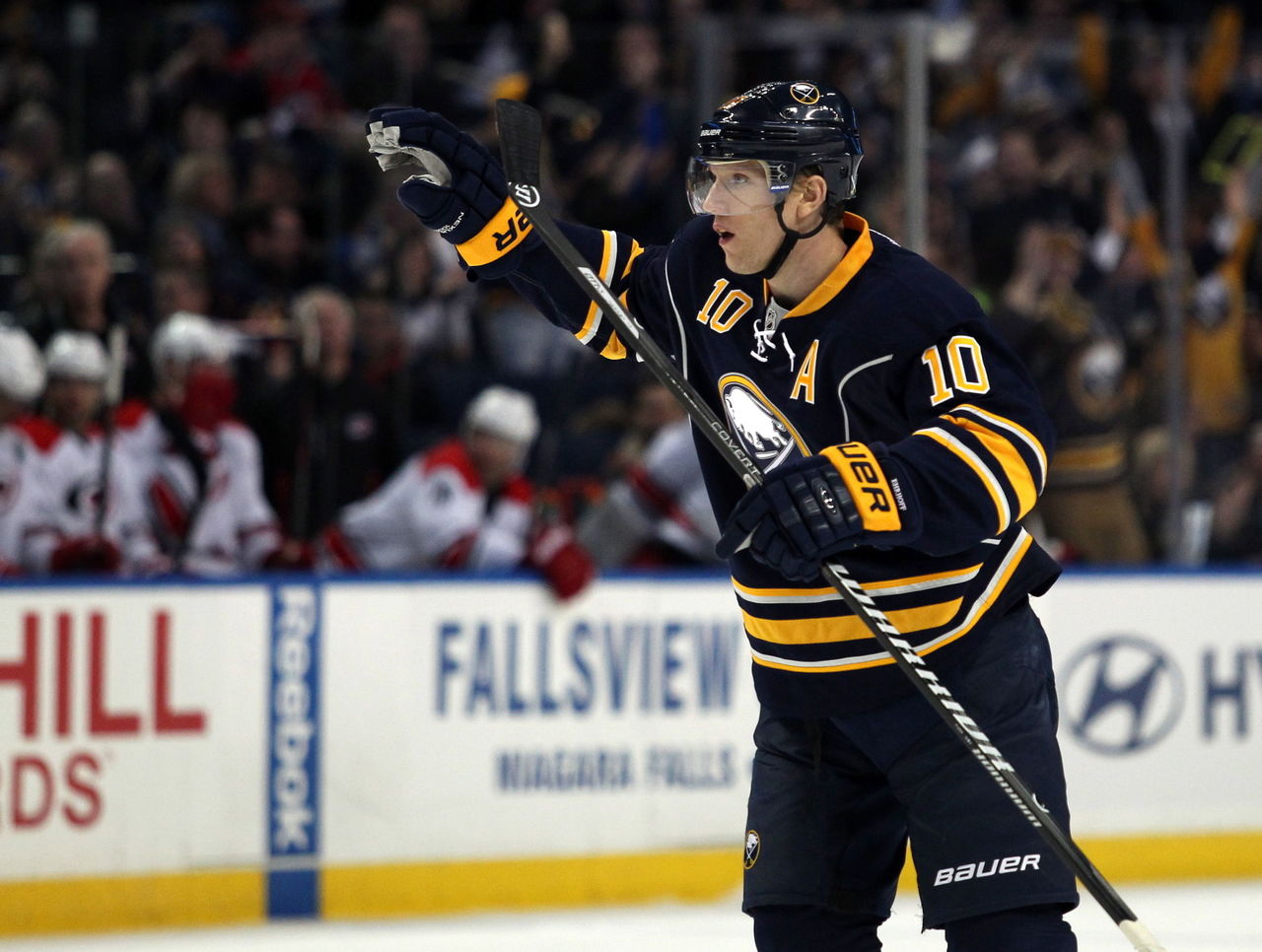 I get that Ehrhoff is getting paid by the Sabres until he's a corpse, and that frees him up to go play for a potential winner, but what's with the one-year thing? Regardless, great deal for the Penguins, who get him cheap and improve their D immediately.
Good move? Great move.
Oilers signed F Benoit Pouliot to a five-year, $20-million deal
Pouliot is (was?) an underrated player who can skate, hit, and generally contribute, but four million per is a lot for what he brings. That said, for buying years 28-32 of a useful player's career on July 1st, it's not that ridiculous.
Good move? On the ice, yeah. He makes the Oilers tougher to play, and their cap situation is decent enough that they could pull the trigger.
Oilers signed D Mark Fayne to a four-year, $14.5-million deal
He's big, he's young-ish, and he's now played a few years in the NHL, so the Oilers are going to get the best of his career. It's not like signing him is going to launch the Oilers into contender status, but he's an upgrade on the meat they chucked in jerseys on the back-end last year.
Good move? I don't hate it.
Islanders signed G Chad Johnson to a two-year, $2.6-million deal
The Islanders go from Nabokov/Poulin/Nilsson to Halak/Johnson, which is a fantastic upgrade. The big debate is whether Johnson benefited from playing behind the Bruins D, or if he's as good as his numbers say.
Good move? Oh, absolutely. The Isles were buried by their goaltending last year.
Senators re-signed F Milan Michalek to a three-year, $12-million deal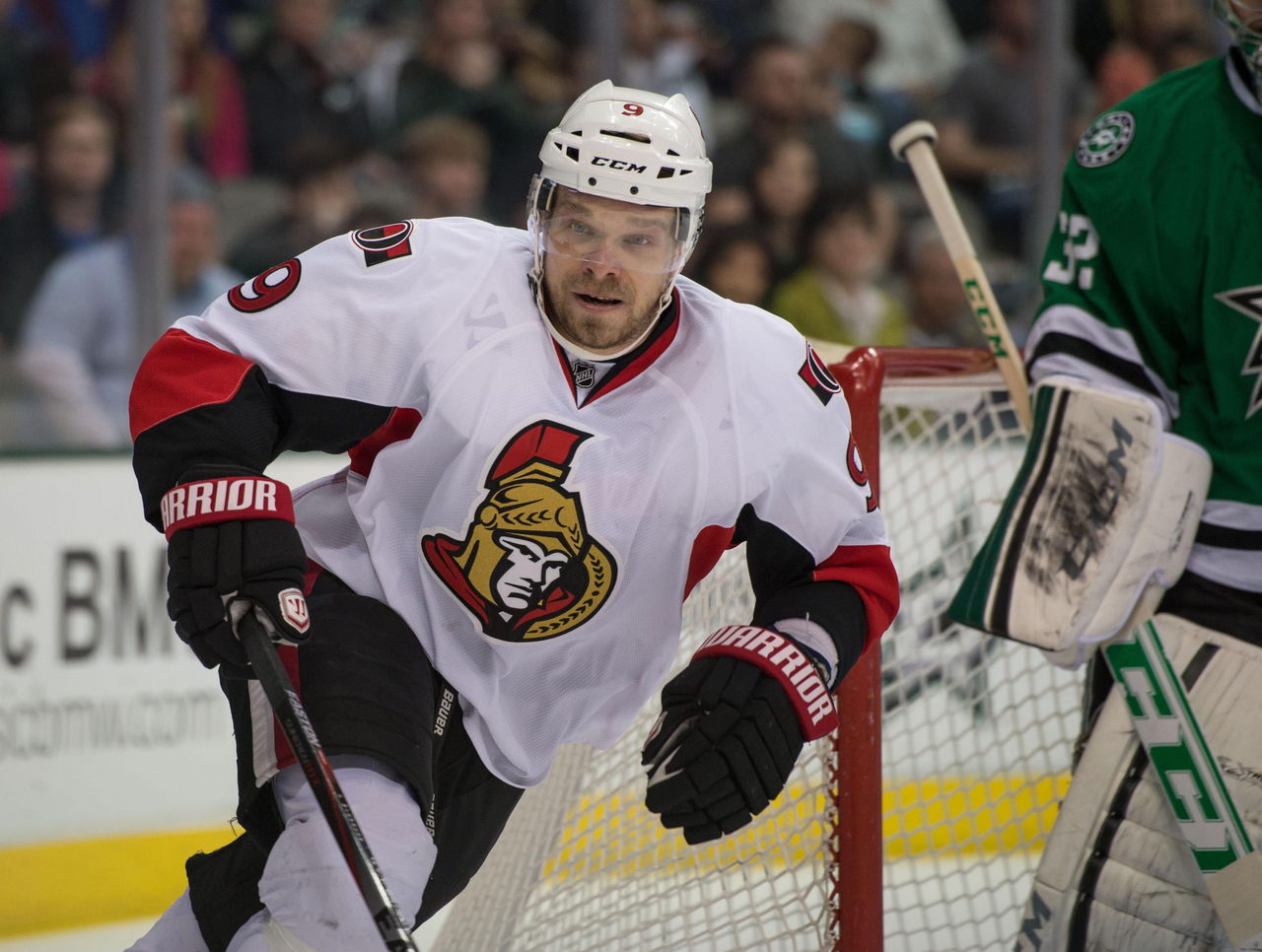 There was a point a year or two back where the Senators appeared on the verge of being a great team. Signing Michalek prevents them from taking that potential ... and turning it into a potential lottery team in record time.
Good move? Great move, fair money.
Avalanche signed F Jesse Winchester to a two-year, $1.8-million deal
The Avalanche had a roughhhh day. Winchester is, with all due respect, a below average NHL player likely happy to get a multi-year deal at age 30 despite coming off a career-high 18 points (please note that Jesse Winchester is a forward).
Good move? I mean ... no. There are 100 AHLers who'd play for league minimum and provide as much if not more.
Capitals signed G Justin Peters to a two-year, $1.9-million deal
I'm a little confused by this one, because Holtby appears to be The Guy there, and Phillipp Grubauer seemed to be on his way to make up the Caps tandem. Peters is very much replacement level.
Good move? Not really, no.
Canadiens trade D Josh Gorges to Sabres for a second-round pick
The immediate aftermath of this deal made people say "He'd go to Buffalo, but not the Leafs?" but Gorges never made that call based on the rosters or cities. He blocked Toronto because of his investment in the Habs/Leafs rivalry and what waiving his no-trade to be a Leaf would do to his legacy.
Good move? It is for Buffalo, yeah. Gorges is a useful top-four d-man and the type of good person you want around your young players in a rebuild.
Blues netted the big fish, landed F Paul Stastny for four years, $28 million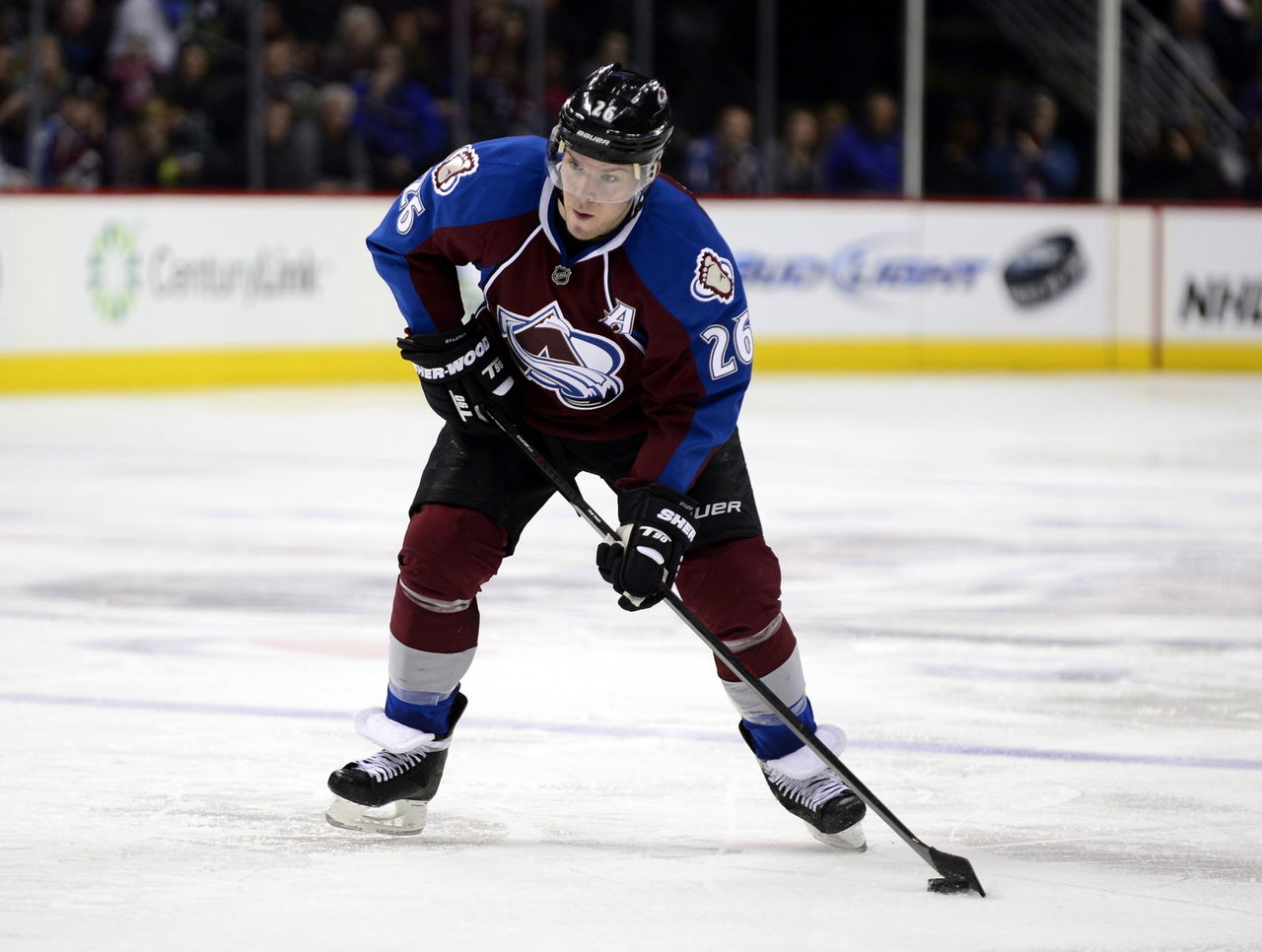 The St. Louis Blues were undeniably going to go after some offense this summer, and they tracked down a pretty good contributor. Whoever plays with Stastny will end up having a "surprisingly" productive season next year. (More here)
Good move? It's a lot of money, but they needed a piece like this if they hope to get out of the West.
Devils gave F Mike Cammalleri all the money
Five years at five million dollars for an offensive-minded 32-year-old who hasn't bested 50 points since 2008-2009 is pretty terrible. The nicest thing I can say is that Cammalleri is a fitness/health nut who will probably produce reasonably later into his career than most.
Good move? Nope. The Devils need scoring, sure, but that's a gross contract.
Canadiens signed D Tom Gilbert to a two-year, $5.6-million deal
Gilbert has a great head for hockey (despite what his hair may tell you), and has long been a fancy stat favorite. He might be worth more than that dollar amount, and will help Montreal a lot.
Good move? Terrific move.
G Ryan Miller netted three years, $18 million in Vancouver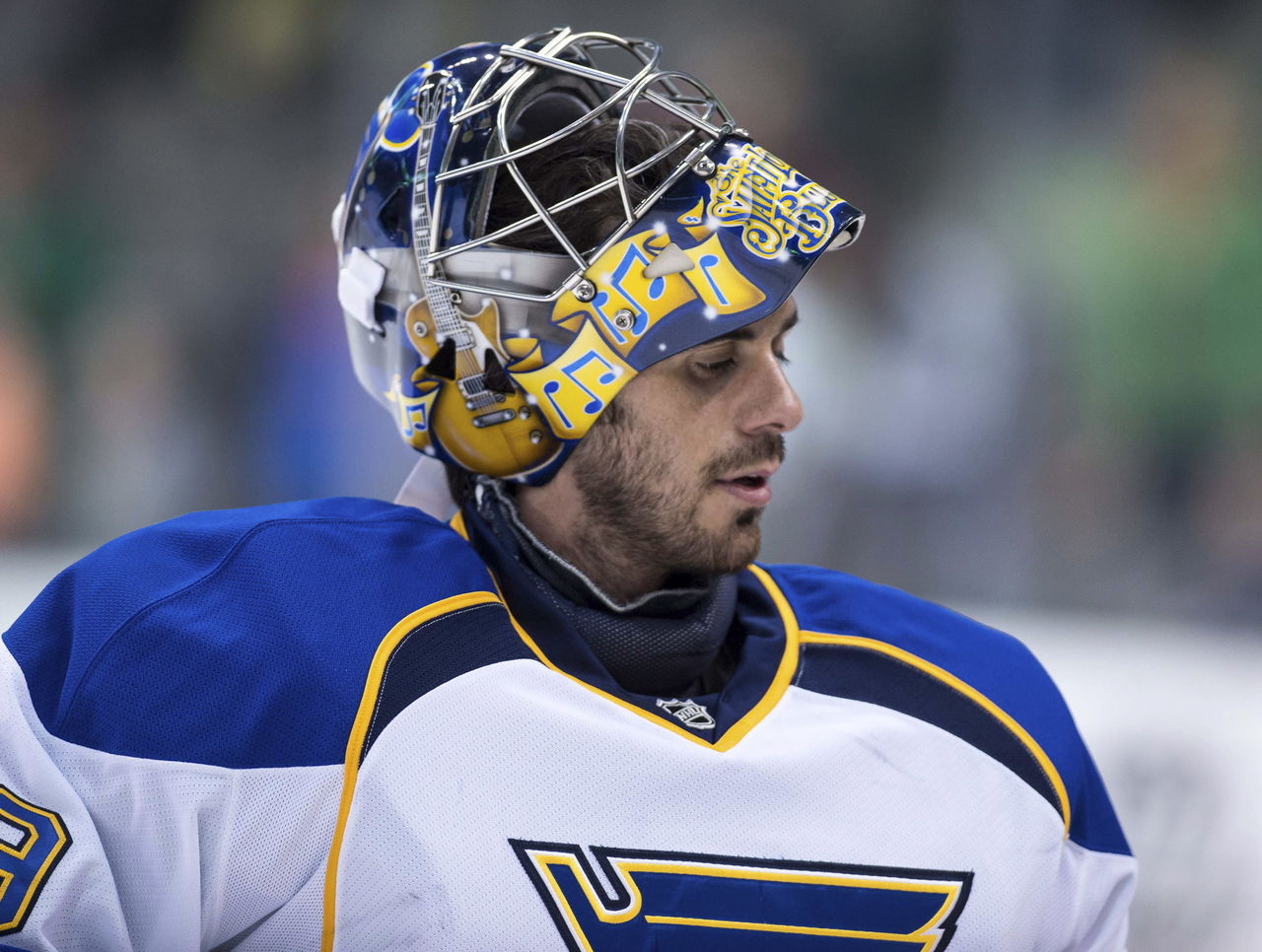 The Canucks will be happy to get back to their old situation: a great, highly paid starter with a talented back-up trying to become a starter. They've been here before, but they've also seen it work before. (More here)
Good move? Expensive, but mediocre teams need great goaltending to propel them to relevance. This does that.
Florida gave F Jussi Jokinen a four-year, $16-million deal
Florida is one of those places players just don't choose, despite the warm weather and lack of taxes, so they have to overpay players. Jokinen is a nice skill forward coming off a good year who would help almost any team.
Good move? Given his age (31) I don't like the term, but Florida gets better in the short-term by adding him.
F Mason Raymond got three years and $9.5 million from Calgary
Raymond was long overdue to get a multi-year deal. He's worth that cap hit, and will help the Flames crank up their team speed.
Good move? It is.
D Dan Boyle joined the Rangers for two years and $9 million
It remains to be seen how much Boyle has left in the tank, but with the term being reasonably short and the cap hit not too damaging, he's worth rolling the dice on.
Good move? I don't think it helps them in the rough-and-tumble post-season, but I don't think he'll hurt them.
Florida gave F Dave Bolland a thousand-year, zillion-dollar deal
Bolland is an oft-injured third-line center who's never scored 20 goals in a season or hit 50 points. 5.5 million for five seasons is insane for a smallish forward on the wrong end of his career arc.
Good move? Awful. Just awful.
Islanders gave D TJ Brennan a one-way, $600k deal
He's a 25-year-old point-per-game AHL defenseman. Clearly worth giving a chance on a dirt cheap contract.
Good move? Low-risk, some potential reward. By the way, how does this team intend to get to the salary floor?
Canadiens signed F Jiri Sekac to a two-year deal
*Googles Jiri Sekac* Jiri Sekac is a 22-year-old right winger who played for Prague Lev last season that a number of teams apparently wanted this summer. Apparently.
Good move? ¯\_(ツ)_/¯
The Ducks gave D Clayton Stoner four years and $13 million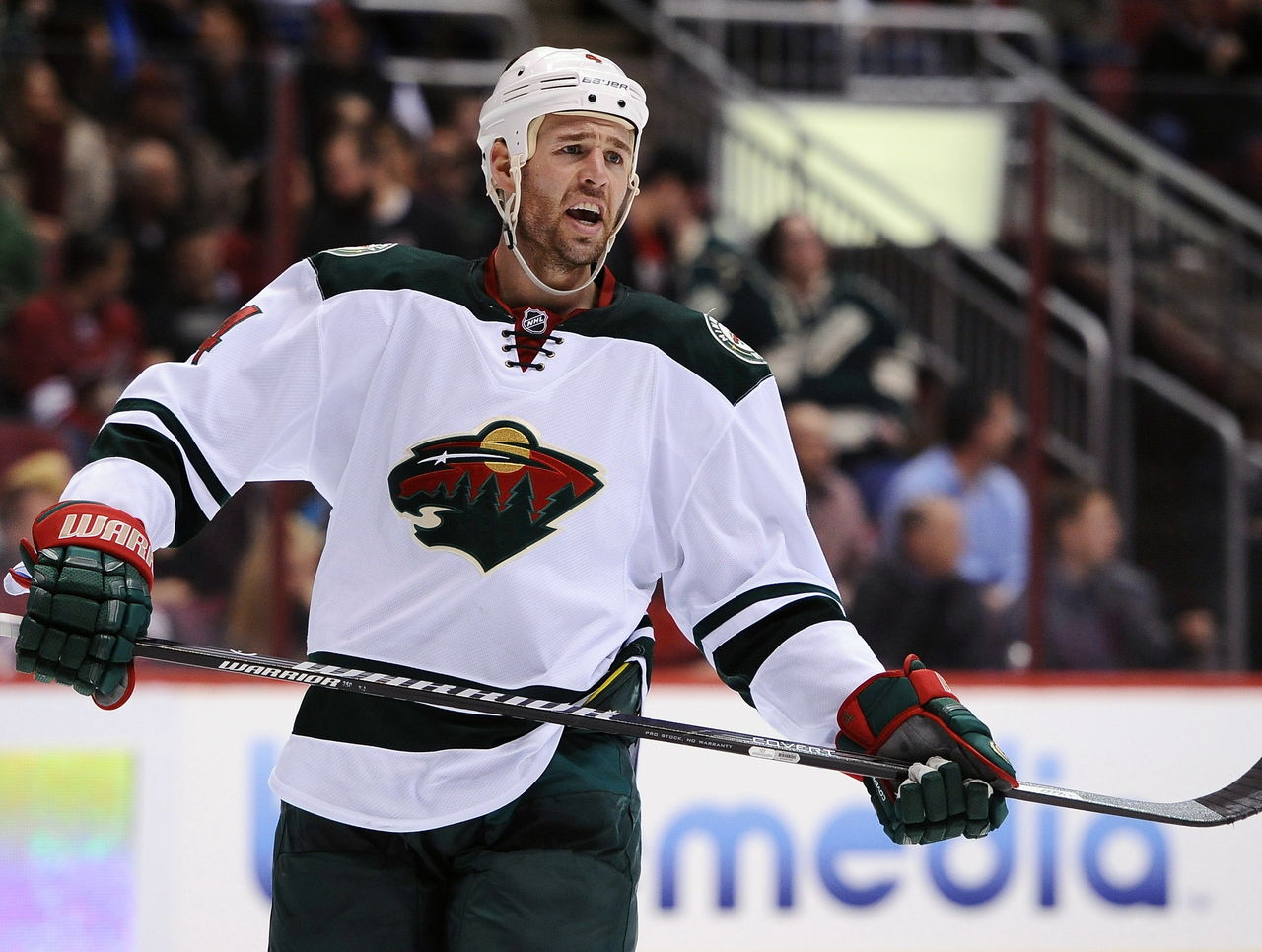 With Cam Fowler, Hampus Lindholm and Sami Vatanen as young, developing d-man, Stoner can help provide some steady security on the Ducks back-end. He's replacement level at best, but can likely deal with low-pairing minutes just fine.
Good move? More money than he's worth, but it's not crippling.
Washington gave D Brooks Orpik five years and $27.5 million
Brooks Orpik is your protypical defensive defenseman that teams overvalue because he lands the odd big hit. He doesn't have a step to give, and when he gives it up to age - he'll be 34 come next season - he's going to look like a buyout candidate awfully soon.
Good move?
Probably even worse than the Dave Bolland contract.
Canadiens signed D Mike Weaver to a one year, $1.75-million contract
Depth guy. Not going to affect much with the Habs.
Good move? Fair, doesn't matter a ton.
Avalanche acquired D Brad Stuart for a second- and a sixth-round pick
The Avs desperately wanted to improve their d-corps, but I'm not sure a guy going on 35 is the answer. Actually, I'm pretty sure it isn't.
Good move? For the Sharks it is, yeah.
F Joe Vitale got three years, $3.5 million from the Coyotes
Anytime you can get a multi-year deal as a fourth line "quadruple A" player (too good for the minors, not good enough for The Show), you've won. He's not going to move the needle much for Phoenix.
Good move? No, too much term.
G Al Montoya got two years from the Panthers
Montoya is the perfect back-up in Florida, as he's the poor man's Roberto Luongo. Same position, not quite as good, same greasy mop, not quite as good ... it just works too well.
Good move? He's a serviceable back-up, so yes.
F Ales Hemsky signed a three-year, $14-million deal in Dallas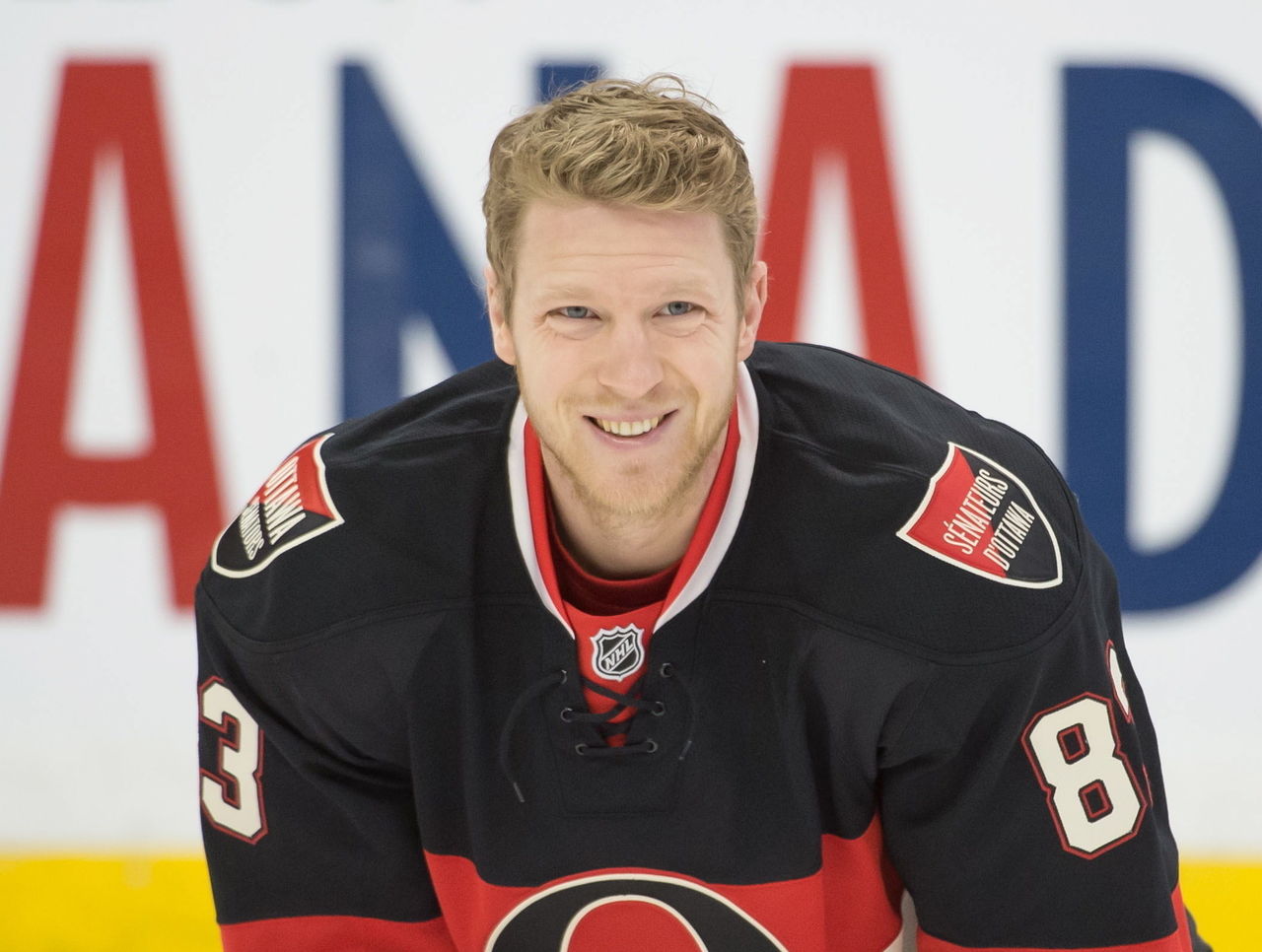 I love this move for Dallas. Hemsky's a crafty skill player who'll get to ply his trade with Spezza, Benn, Seguin, Nichushkin and more.
Good move? Great move. Fair salary, too.
G Anders Lindback is going to Lind-back-up in Dallas for a year
He was so bad in playoffs it's tough to remember anything else, but he's probably near league average, as far as back-ups go. Hopefully Lehtonen, the League's most underrated goalie, stays healthy.
Good move? Not really.
F Blake Comeau got one year and $700k from the Penguins
Comeau's a fine depth player with underappreciated skill, who's willing to play physical. His skating isn't great, but at that dollar he's fine in your bottom six.
Good move? Yeah, gotta have some cheaper players on the roster to afford the big boys.
G Thomas Greiss got one year and $1 million from the Penguins
Greiss had a great statistical year in Phoenix. As far as back-ups go, you can't do much better than a player of his calibre at that price.
Good move? Yep.
D Mike Kostka signed for a year with the Rangers
Give the guy credit: he's getting NHL one-ways as another "quadruple A" player. He's a perfectly acceptable 7th d-man.
Good move? Inconsequential.
F Brian Gionta: three years, $12.75 million in Buffalo
Gionta's usefulness is wearing thin, so a three-year deal is a major coup for him. Buffalo gets some veteran leadership for their kids.
Good move? He's just not gonna help them win, so no.
F Shawn Thornton gets two years, $2.4 million from Florida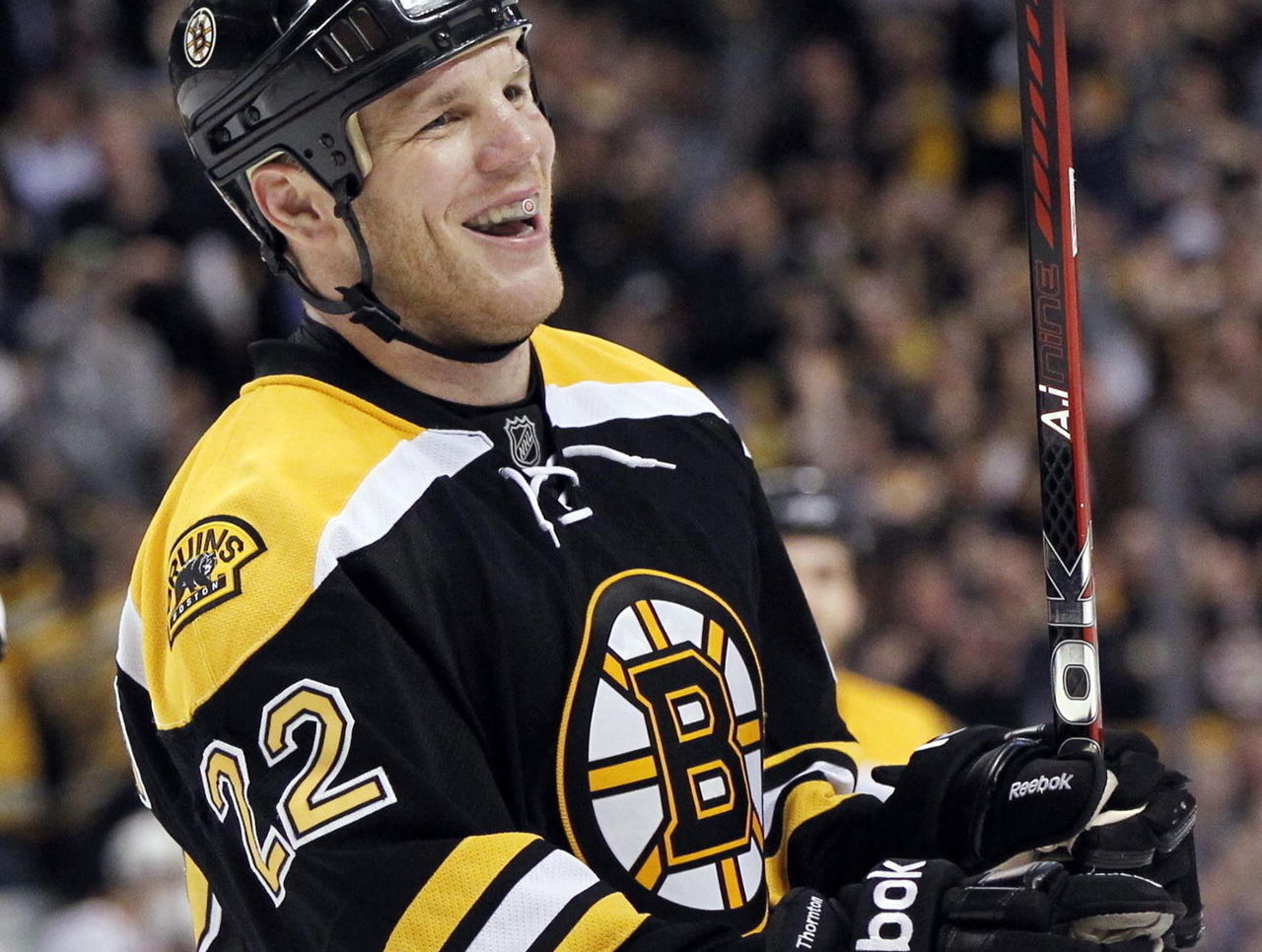 A 36-year-old plodding fourth-liner gets raise, gets to live in Florida. One party should like this deal, and it's Thornton.
Good move? I like the guy, but no, this is ugly.
F Mathieu Perreault got three years and $9 million from Winnipeg
Perreault is a useful offensive player that's worthy of his three-year, $9-million deal (very much like the Raymond deal). He won't set the world on fire, but he'll help the Jets.
Good move? Yeah.
F Matt Frattin was traded back to Toronto for F Jerry D'Amigo
Frattin doesn't make the Leafs better or anything, but he can at least play for them. I guess that's something?
Good move? More curious than anything.
Oilers signed F Keith Aulie for one year, $800k
Well, he's huge, so there's that. But I'm not sure he's the D upgrade the Oilers need.
Good move? Not particularly.
Calgary signed G Jonas Hiller for two years and $9 million
Hiller is a solid NHL starter. He won't make the Flames a winner, but he'll at least limit the soul sucking weak goals that can deflate a young team trying their hearts out every night.
Good move? I'm reaaallly surprised he got that much money, but I think the Flames will enjoy the stability in net.
F Thomas Vanek got three years, $19.5 million from the Wild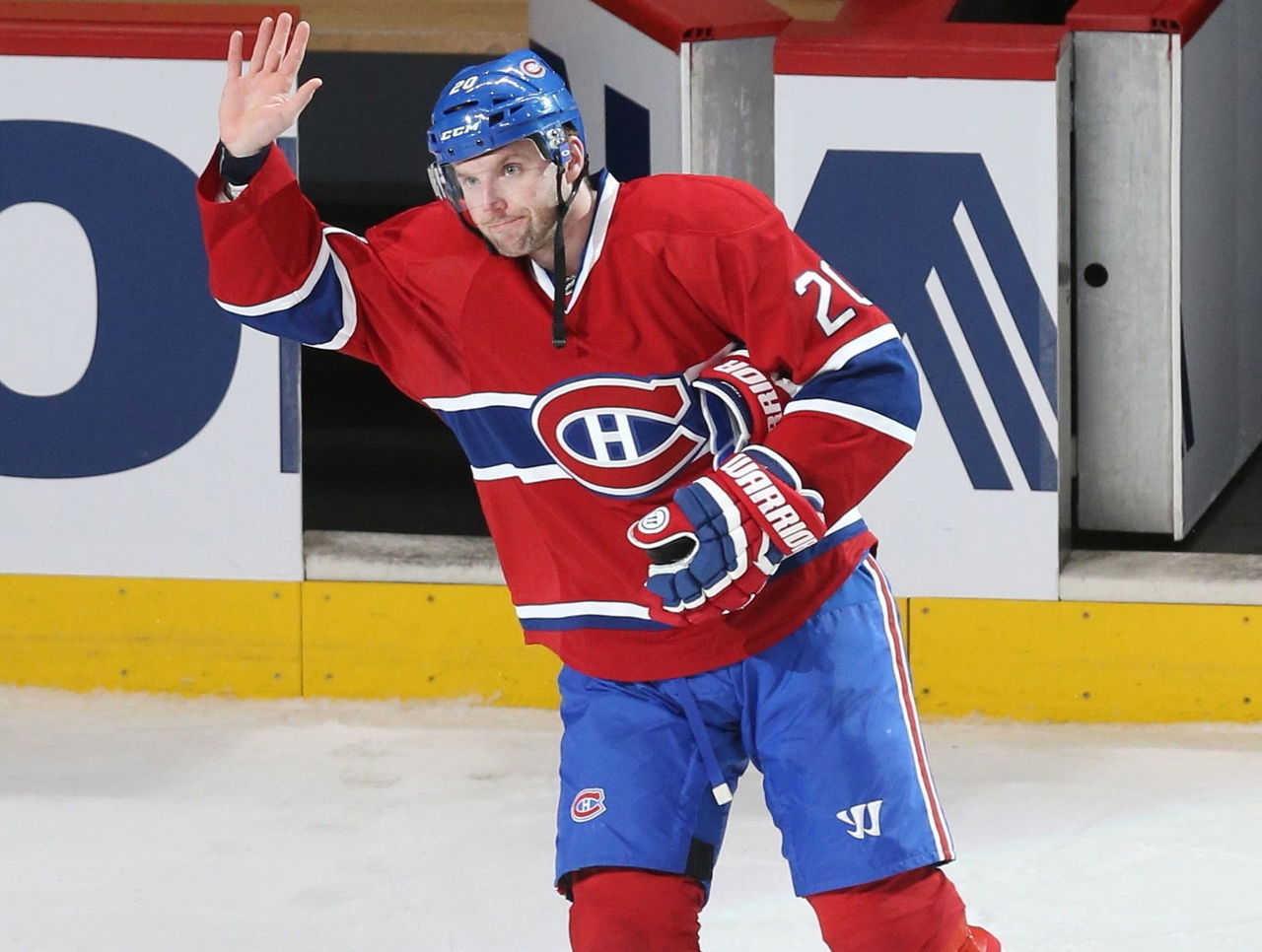 Vanek got the team he wanted, at a price the Wild should like. The term and dollars are both smaller than he was rumored to be getting, so, good on Minnesota for cashing in on his not-so-hidden desires.
Good move? Very much so.
D Stephane Robidas earned a three-year, $9-million deal from the Leafs
Robidas is a nice defenseman, it just remains to be seen how he holds up as he gets deeper into his 30s. Still, the Leafs could use the help on the back-end.
Good move? A lot of term, but he helps for now.
Rangers gave F Dominic Moore two years and $3 million
Moore plays his role well and comes cheap. He's not necessarily going to vault them to success, but he's okay in your bottom six.
Good move? Pretty neutral.
F Tanner Glass got three years, $4.35 million from the Rangers
Glass, as far as NHLers go, isn't anything special (that might've been a bit of a compliment, actually). I don't get giving term, let alone seven figures to guys like him.
Good move? No, too high on term and dollars, too low on actual on-ice value.
D Bruno Gervais got a one-year deal with Colorado
The ultimate "quad A" player. What was Colorado's goal today, set up for a run at the Calder Cup?
Good move? No, I've gotta think there's a better depth d-man out there.
Avalanche signed Nick Holden to a three-year, $4.95-million contract
Holden is an NHL defenseman, sure, but do you really need to give 27-year-olds with 61 games experience three years? And when "is an NHL defenseman" is used to make the deal sound better, what does that tell you?
Good move? Nah, too much term.
F Matt Moulson is returning to Buffalo for five years, $25 million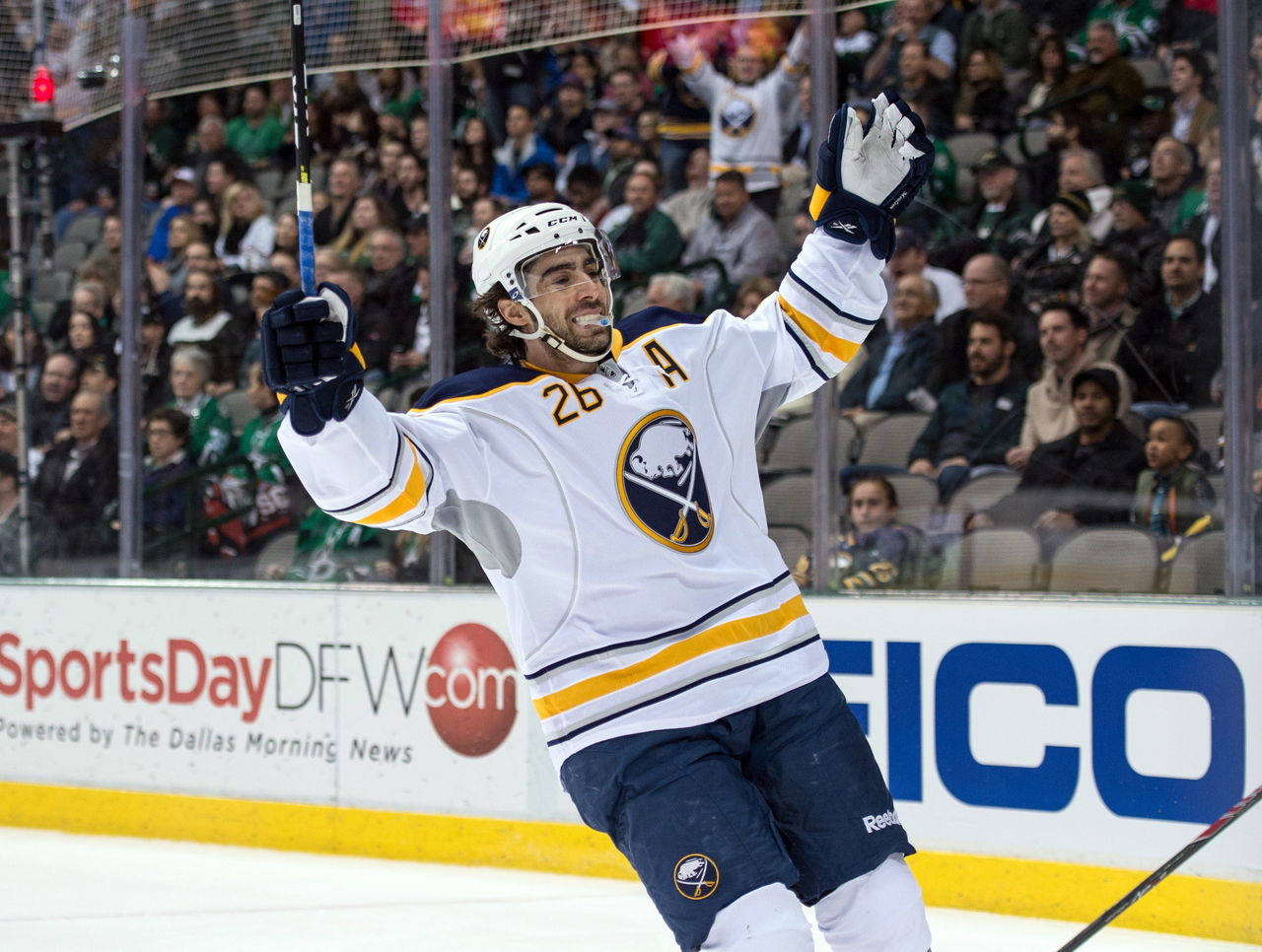 The Sabres will need some goal scoring as they flail the next few years, but five years to a 30-year-old who's about to see his scoring slow down is a bit long. But, to get free agents (particularly as a cellar team), you've gotta make some concessions.
Good move? Not great, but not LOL-worthy or anything.
F Martin Havlat, one year, $1.5 million in New Jersey
Total steal for the Devils. If he's used properly, he'll make a mockery of that contract.
Good move? Absolutely.
Three-year deal for F Derek MacKenzie in Florida
How, pray tell, does a 33-year-old depth guy get a three-year deal? Who was Florida bidding against, aside from itself?
Good move? That's a negative, Ghost Rider.
F Cody McCormick re-ups for three years in Buffalo at $1.5 million a season
There's more to hockey than scoring, but a 31-year-old center with 20 NHL goals (total) gets a three-year deal? I refuse to believe these teams had to go so high on term.
Good move? No.
Two years for F Marcus Foligno in Buffalo
Foligno is the type of big, young player a rebuilding team like Buffalo needs to develop to climb the standings.
Good move? No doubt.
F Leo Komarov gets four years and $11.8 million from Toronto
It's a good sign that a player who's been a part of the Leafs before wants to come back. That means he knows what he's walking into, there'll be no surprises, and he'll show up ready to rock.
Good move? Yeah, that deal could look cheap if Komarov can eat third-line minutes.
Jarome Iginla signed for three years and $16 million in Colorado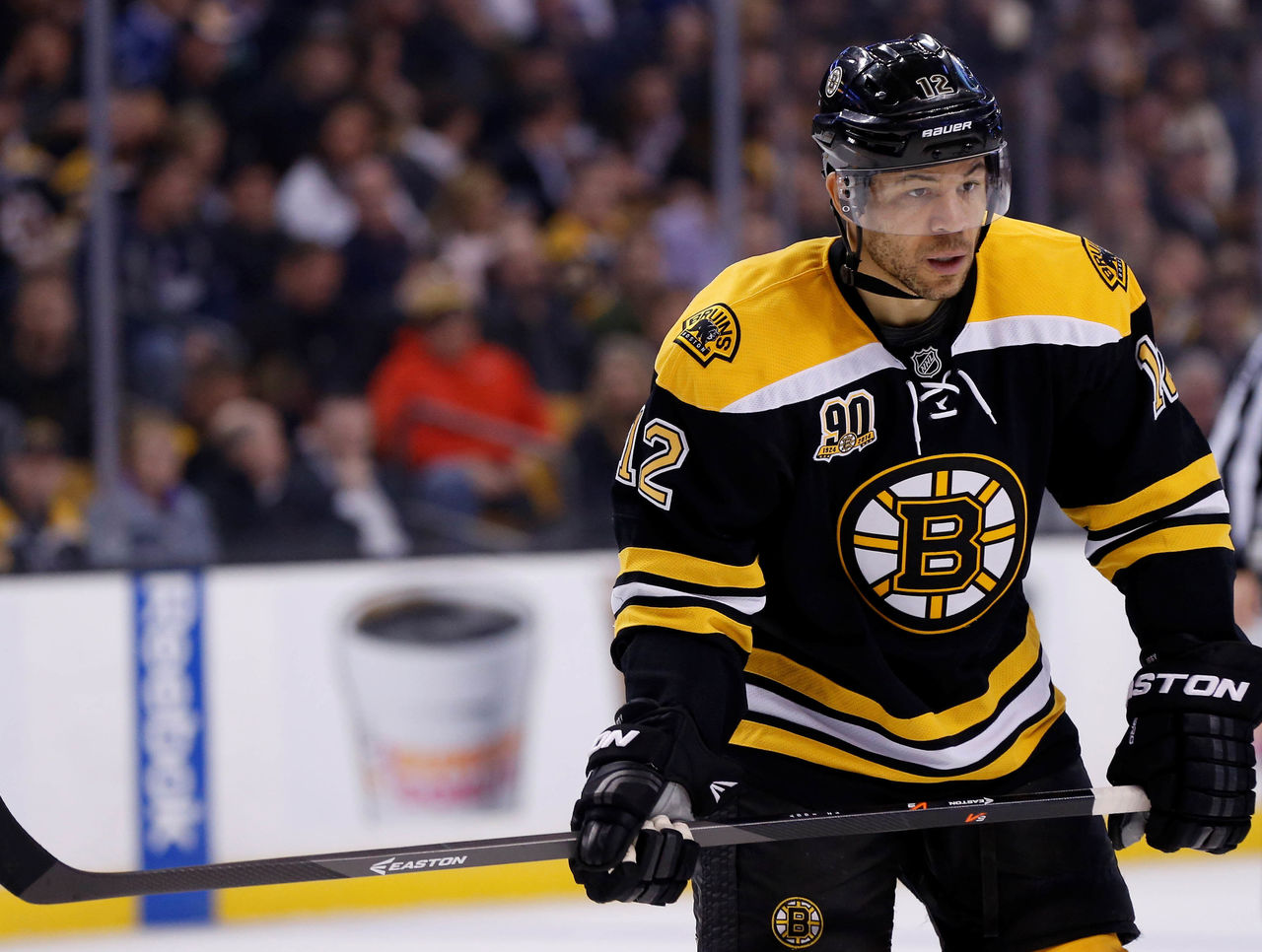 While it was fun watching Iginla chase a Stanley Cup (that's over, the West is too good to lose Stastny/Parenteau for Iginla/Briere and not feel it), he made a pretty fair choice. He'll get to play with some good young players in Colorado, his kids get to settle down in a nice place to live with good hockey roots, and he gets a shwack of money.
Good move? Yeah, it helps the Avs for now, it's just a ton of money to commit to an aging scorer.
F Jiri Tlusty signed for a year at $2.95 million
The Hurricanes inked a good young forward for a fair price. Tlusty has the chance to be a 20-goal guy, which would mean far better offers a year from now, which is likely why he signed a one-year deal.
Good move? Yep, that's a good contract.
F Peter Regin signed for a year at $650k with Chicago
The Blackhawks are so stacked that Regin won't get the chance to be the NHL player he can be, but if you're Chicago, what do you care? He's a good supporting forward that you signed for dirt cheap, which is huge when you have such brutal cap issues.
Good move? Yeah.
D Anton Stralman got five years and $22.5 million from Tampa
Steve Yzerman's transformation of the Lightning's d-corps has been masterful. They're now trotting out Hedman, Garrison, Carle, Stralman, Gudas and Brewer as a top six.
Good move? Great move.
F Steve Bernier got one year, $600k from New Jersey
He's just happy to be in the league, the team is just happy to have a cheap forward. That's the relationship here.
Good move? Inconsequential.
F Michael Latta signed with the Capitals for two years, $1.15 millioni per
Good: young, cheap, has potential. Bad: will probably be a below-NHL-average center those two years.
Good move? Sure, they can't all be big name/big money guys.
D Deryk Engelland signed for three years, $8.7 million in Calgary
Ol' Deryk puts the "y" in "why?" here. He's another depth guy that you don't need to give three years too in case something better comes along.
Good move? Not even close.
Sabres gave D Andrej Meszaros a one-year, $4.125-million contract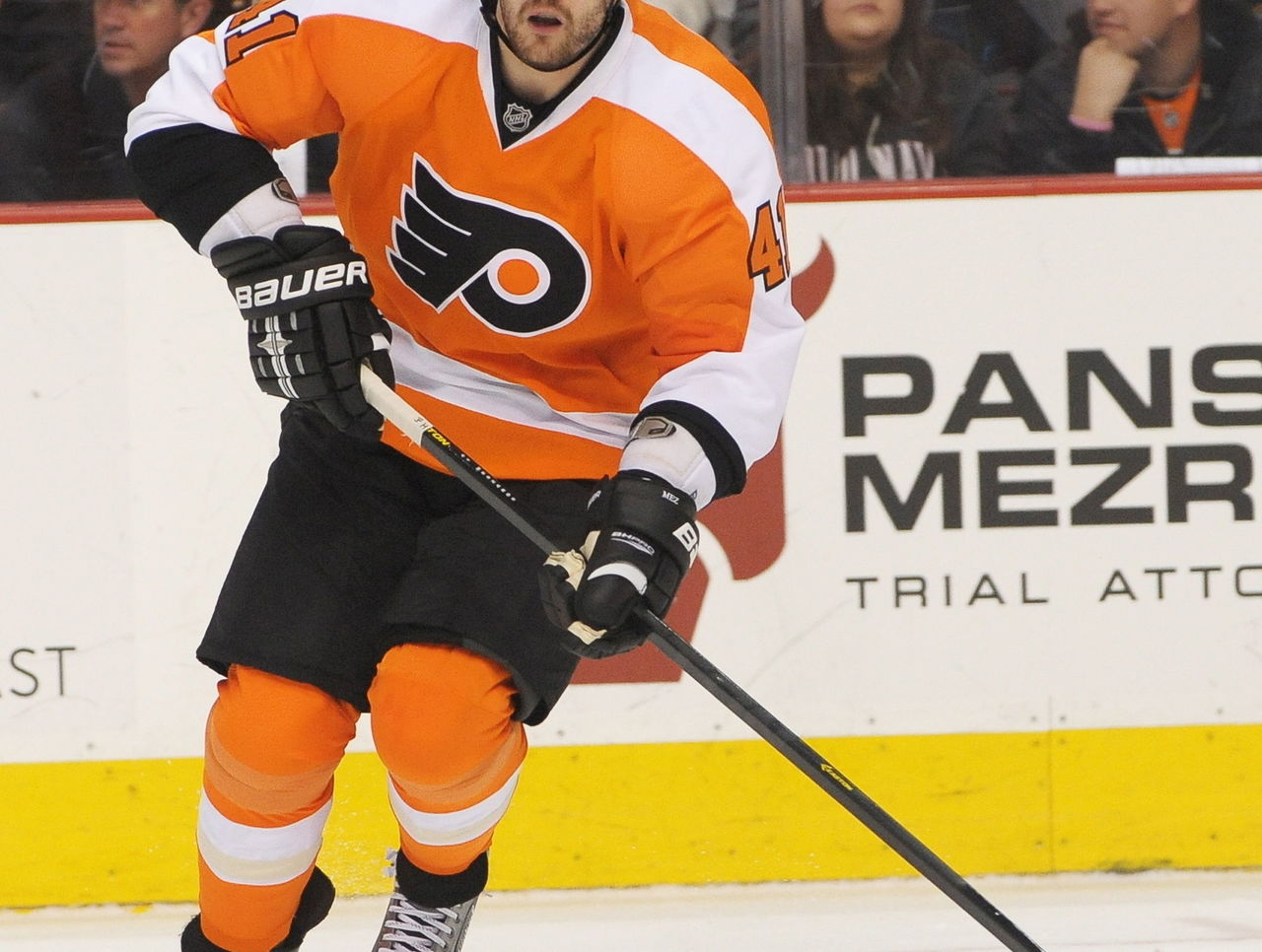 I like that the term is so short, it's just surprising a bottom pair d-man was able to command north of four million. For some reason he seems like the perfect Buffalo Sabre, though I'm not sure that's a compliment.
Good move? The term saves it from being too terrible.
G Ray Emery re-upped with the Flyers for a year
A million bucks for a quality back-up who gets to play in a city he loves? You'll take that every time.
Good move? Oh yeah.
D Matt Hunwick got $600k on a one-year deal from the Rangers
While there's still time, nothing about the Rangers moves today seem to have improved them. This included.
Good move? I guess you have to save money somewhere?
The Coyotes gave G Devan Dubnyk $800k for a year of service
Dubnyk is an NHL quality goaltender, and easily worth those dollars. He'll get a chance prove he deserves another deal next summer.
Good move? For sure.
D Luke Gazdic gets two years at $800k per from the Oilers
I don't say it to be disrespectful, but bottom line face-knucklers are replaceable every year. Why do you have to give any of them two years?
Good move? Not really, no.
F Brad Richards took a mere $2 million to play for the Blackhawks
Aw c'mon guys, at least make the game fair for the rest of the league. Richards, on a one year deal with motivation to perform to earn another contract, is going to play with great players and contend for the Cup, which is a win for both parties.
Good move? Oh my goodness, yes. yes. yes.
D Matt Niskanen signed for - man, look at this - seven years, $40.25 million in Washington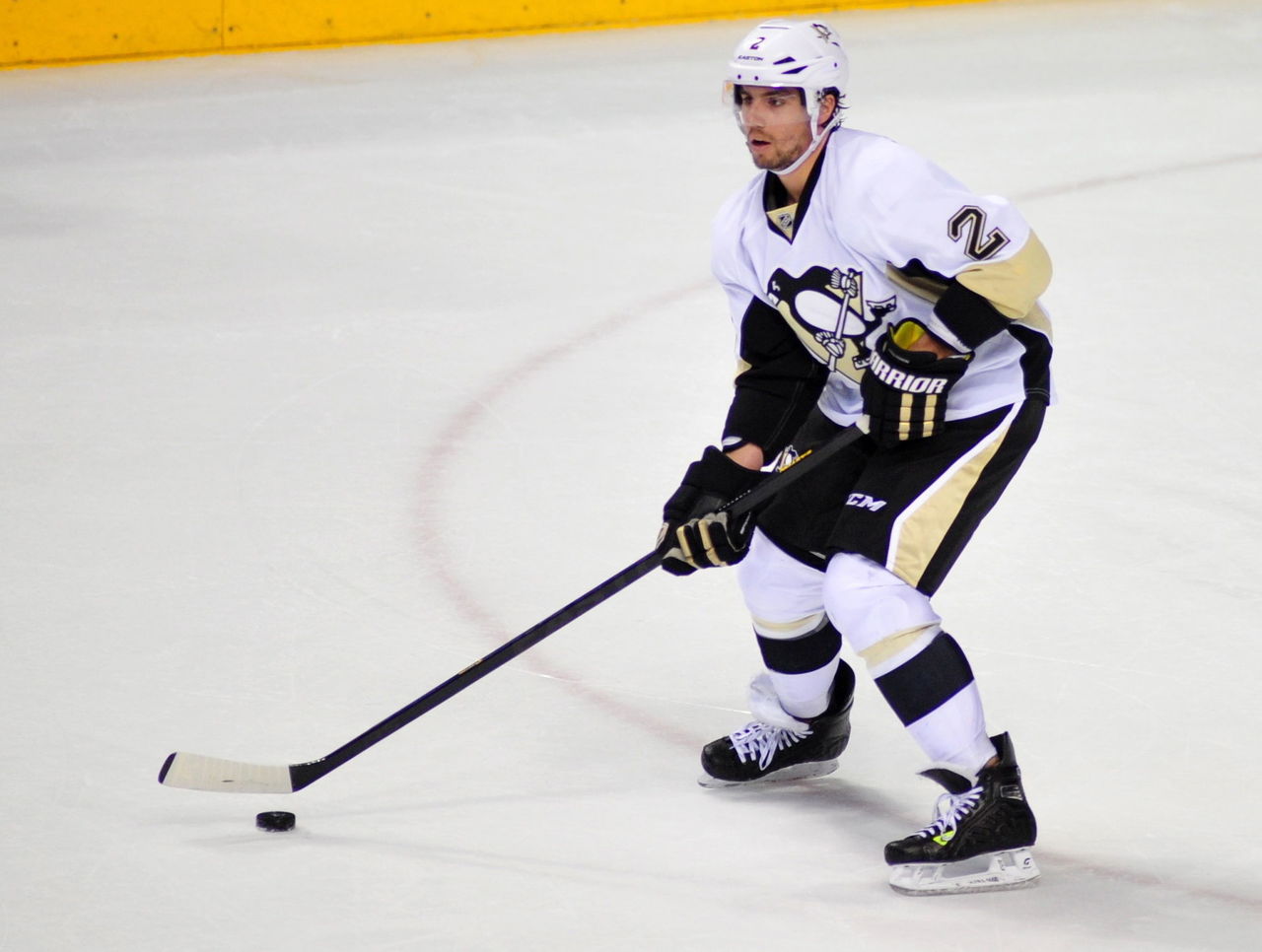 While he's probably earning a bit more than he's worth as UFAs do, he's young enough that it may not be so terrible. As he depreciates as an asset, his percentage of the ever-rising cap will diminish, which should appropriately mirror his usefulness.
Good move? Huge deals like this are risky, but the more I think about it, the more I think it could work out just fine.
D Willie Mitchell is a Florida Panther - two years, $8.5 million total
This was Mitchell's "Got my Cups lemme get dem bucks" moment. At 37 he'll be making a handsome salary, and will be a nice example for young D-men like Gudbranson and Ekblad.
Good move? From a developmental standpoint it's not bad. On the ice it's not great (though, he is better than Jovonovski).
F Patrick Eaves took a one-year deal in Dallas
When you're stocked with big earners, you've gotta have some players who aren't. Eaves on a one-year is a decent roster filler.
Good move? Fairly inconsequential.
F Brian Boyle took three years, $6 million in Tampa
This is a great fit. Boyle can give you third line minutes (12-14 a night), kill penalties, win faceoffs, score a dozen or so, and do it all on the cheap.
Good move? Very much so - he's real NHL depth at $2m per.
F Marcel Goc re-upped in Pittsburgh for a year and $1.2 million
Weren't we just talking about real NHL depth on the cheap? Goc is a heck of a player to get for that number.
Good move? It was.
G Evgeni Nabokov signed for a year in Tampa Bay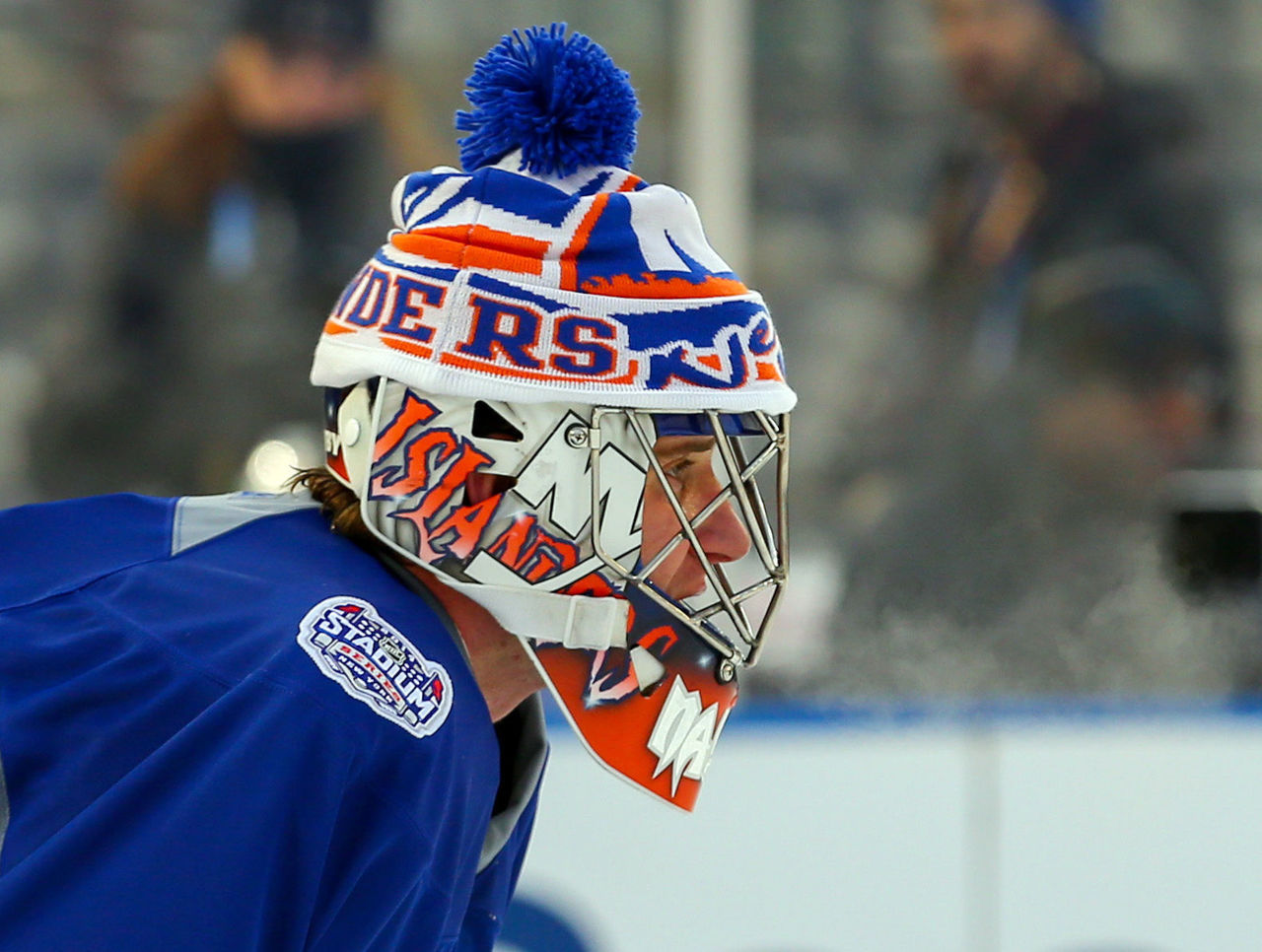 Hey, if you have a Vezina nominee in the crease, you can do worse than backing him with Evgeni Nabokov. He isn't the guy he once was, but I figure he can still hold his own on a good team.
Good move? It's fine enough.
Islanders inked F Cory Conacher for a year at $600k
Conacher has shown he can contribute in the NHL in the past, so for $600k, you can't fault the Islanders for trying to find another steal. The question still remains: how are the Isles getting to the floor, again?
Good move? Good enough.
The Ducks signed G Jason Labarbera to a one year deal worth $750k
While that's a totally reasonable dollar amount for a proven NHL back-up, I kinda thought they'd be giving prospect John Gibson (.919 in the AHL last year, .954 in three NHL games) that role next season. I guess it makes sense though - let the kid get a ton of pro starts in the minors, give him a kick at the can the following season (and a few this year).
Good move? Actually, yeah.
The Red Wings committed $8.5 million to D Kyle Quincey over two seasons
When you think "Kyle Quincey" you probably don't think "defensive stalwart worth $4.25 million a season," but it's really not so bad. He'll be in his prime over those two seasons, he can log 20 minutes a night, and he moves the puck well enough.
Good move? It's a bit much in the dollar column, but I expect him to be a decent contributor over the next two seasons.
Comments
✕
A 2-sentence analysis of every signing made during July 1st's free-agent frenzy
  Got something to say? Leave a comment below!