How much is each World Cup team worth?
When Brazil take on Croatia in the World Cup opener on June 12, they'll be hosting a side whose total market value is $459,544,500 lower than their own.
That's a massive difference, but it's nowhere near the financial disparity that some of the other tournament's matchups will showcase.
In international football, a team's "total market value" refers to the sum of their players' market values at the club level. Those values are assessed by the player's salary, stats, age, and recent performances among other things.
So considering Brazil have stars like Neymar, who's worth $88,297,440, and Thiago Silva, who's worth $58,879,040, it shouldn't come as any surprise that the Selecao are entering the World Cup with the highest total market value of any team at $718,299,900.
At the other end of the spectrum is Honduras, who rank 32nd with a total market value of $45,053,928. Again, this isn't surprising as Luis Fernando Suarez called up a squad comprised of numerous players from the country's domestic league.
Using total market values is also an interesting way of determining the World Cup's "Group of Death." 
By this measure, Group D (Uruguay, Costa Rica, England, Italy) is the tournament's toughest group, with the four national teams combining for a total market value of $1,264,935,936. Group G (Germany, Portugal, Ghana, United States) is a close second at $1,250,948,520, while Group A (Brazil, Croatia, Mexico, Cameroon), valued at $1,250,502,390, ranks third.
To see each's team total market value, here's a group-by-group guide:
Group A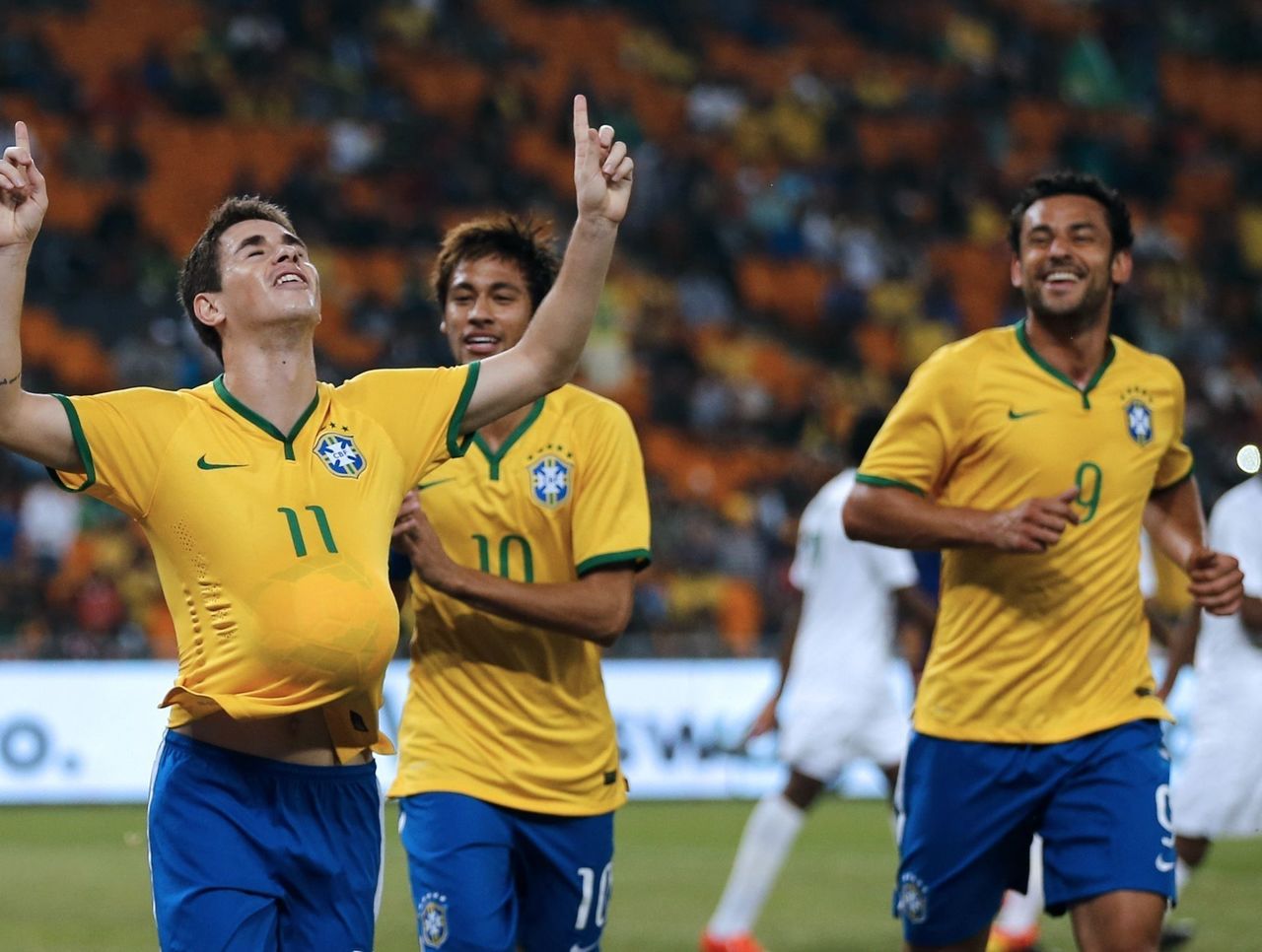 Brazil
Total Market Value: $718,299,900
Rank: 1
Highest-Valued Player: Neymar ($88,297,440)
Croatia
Total Market Value: $258,755,400
Rank: 12
Highest-Valued Player: Luka Modric ($54,444,000)
Mexico
Total Market Value: $94,490,334
Rank: 26
Highest-Valued Player: Javier Hernandez ($21,777,600)
Cameroon
Total Market Value: $184,251,690
Rank: 18
Highest-Valued Player: Alex Song ($24,499,800)
Group B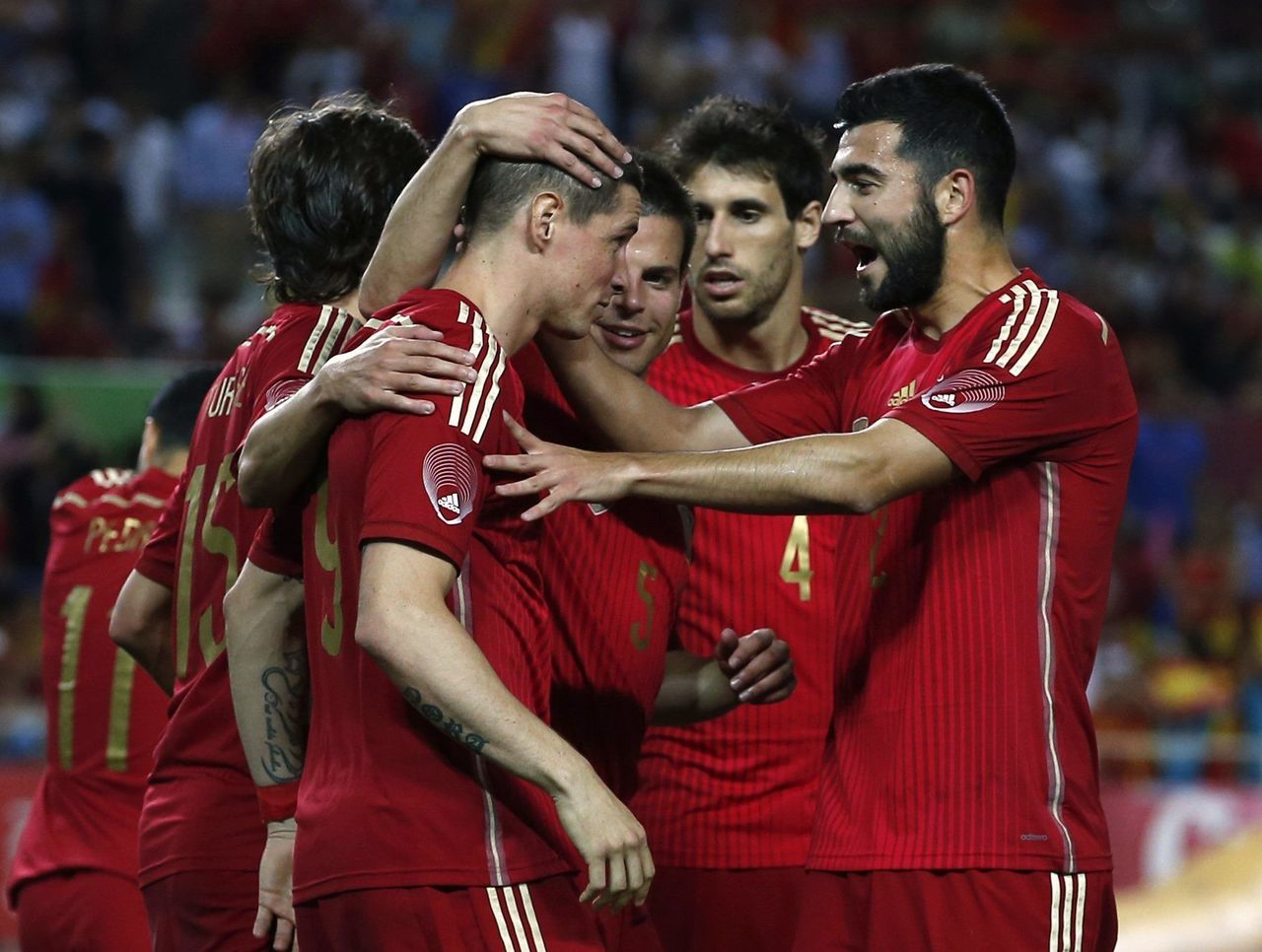 Spain
Total Market Value: $673,567,074
Rank: 2
Highest-Valued Player: Andres Iniesta ($74,816,500)
Netherlands
Total Market Value: $248,775,524
Rank: 13
Highest-Valued Player: Robin van Persie ($54,444,000)
Chile
Total Market Value: $200,026,562
Rank: 16
Highest-Valued Player: Arturo Vidal ($59,879,600)
Australia
Total Market Value: $61,119,810
Rank: 29
Highest-Valued Player: Mathew Ryan, Luke Wilkshire, Mike Jedinak ($3,402,250)
Group C
Colombia
Total Market Value: $229,395,926
Rank: 14
Highest-Valued Player: James Rodriguez ($41,955,760)
Greece
Total Market Value: $120,767,391
Rank: 23
Highest-Valued Player: Sokratis ($20,404,500)
Cote d'Ivoire
Total Market Value: $207,628,902
Rank: 15
Highest-Valued Player: Yaya Toure ($40,833,000)
Japan
Total Market Value: $167,655,654
Rank: 20
Highest-Valued Players: Shinji Kagawa, Keisuke Honda ($23,138,700)
Group D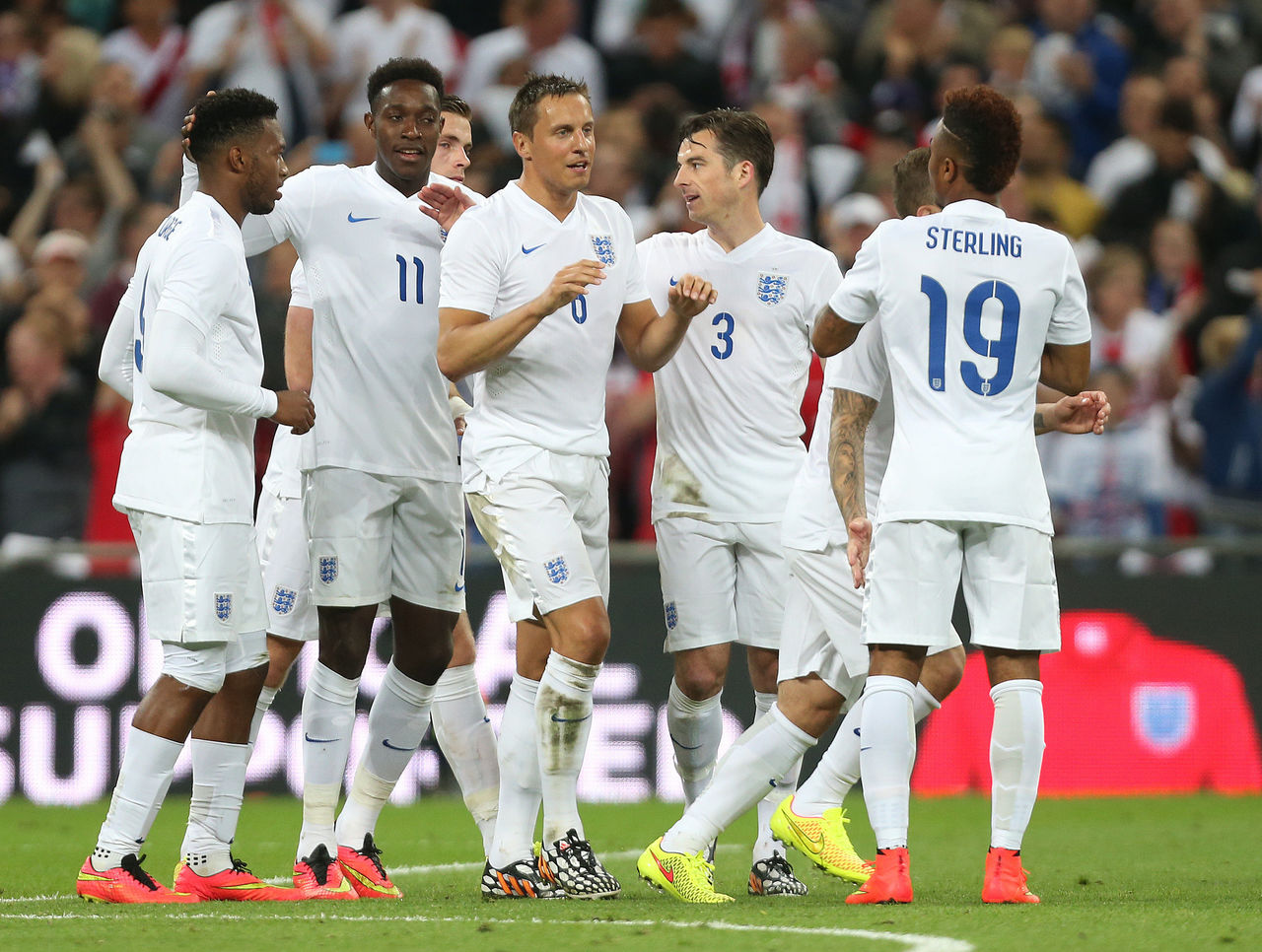 Uruguay
Total Market Value: $260,495,307
Rank: 11
Highest-Valued Player: Edinson Cavani ($81,666,000)
Costa Rica
Total Market Value: $51,751,080
Rank: 31
Highest-Valued Player: Bryan Ruiz ($10,888,800)
England
Total Market Value: $493,232,648
Rank: 6
Highest-Valued Player: Wayne Rooney ($61,249,500)
Italy
Total Market Value: $448,802,087
Rank: 8
Highest-Valued Player: Mario Balotelli ($40,833,000)
Group E
Switzerland
Total Market Value: $194,773,250
Rank: 17
Highest-Valued Players: Ricardo Rodriguez, Xherdan Shaqiri ($27,222,000)
Ecuador
Total Market Value: $114,994,127
Rank: 24
Highest-Valued Player: Antonio Valencia ($21,777,600)
France
Total Market Value: $555,070,372
Rank: 5
Highest-Valued Player: Paul Pogba ($61,240,500)
Honduras
Total Market Value: $45,053,928
Rank: 32
Highest-Valued Player: Emilio Izaguirre ($5,784,675)
Group F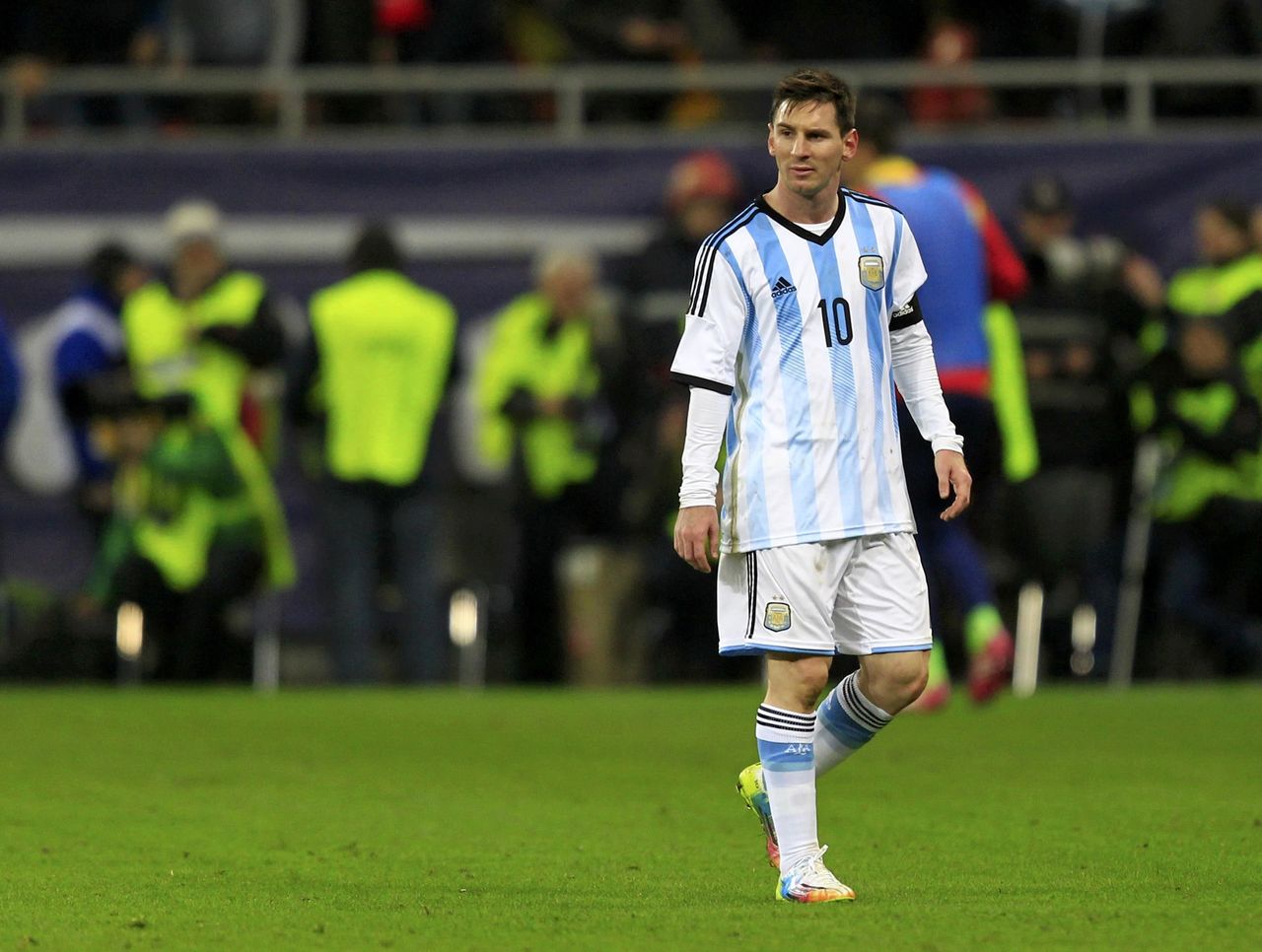 Argentina
Total Market Value: $654,482,640
Rank: 3
Highest-Valued Player: Lionel Messi ($163,332,000)
Bosnia-Herzegovina
Total Market Value: $177,098,968
Rank: 19
Highest-Valued Player: Edin Dzeko ($32,666,400)
Iran
Total Market Value: $54,269,392
Rank: 30
Highest-Valued Player: Ashkan Dejagah ($4,083,300)
Nigeria
Total Market Value: $138,455,956
Rank: 22
Highest-Valued Player: John Obi Mikel ($27,222,000)
Group G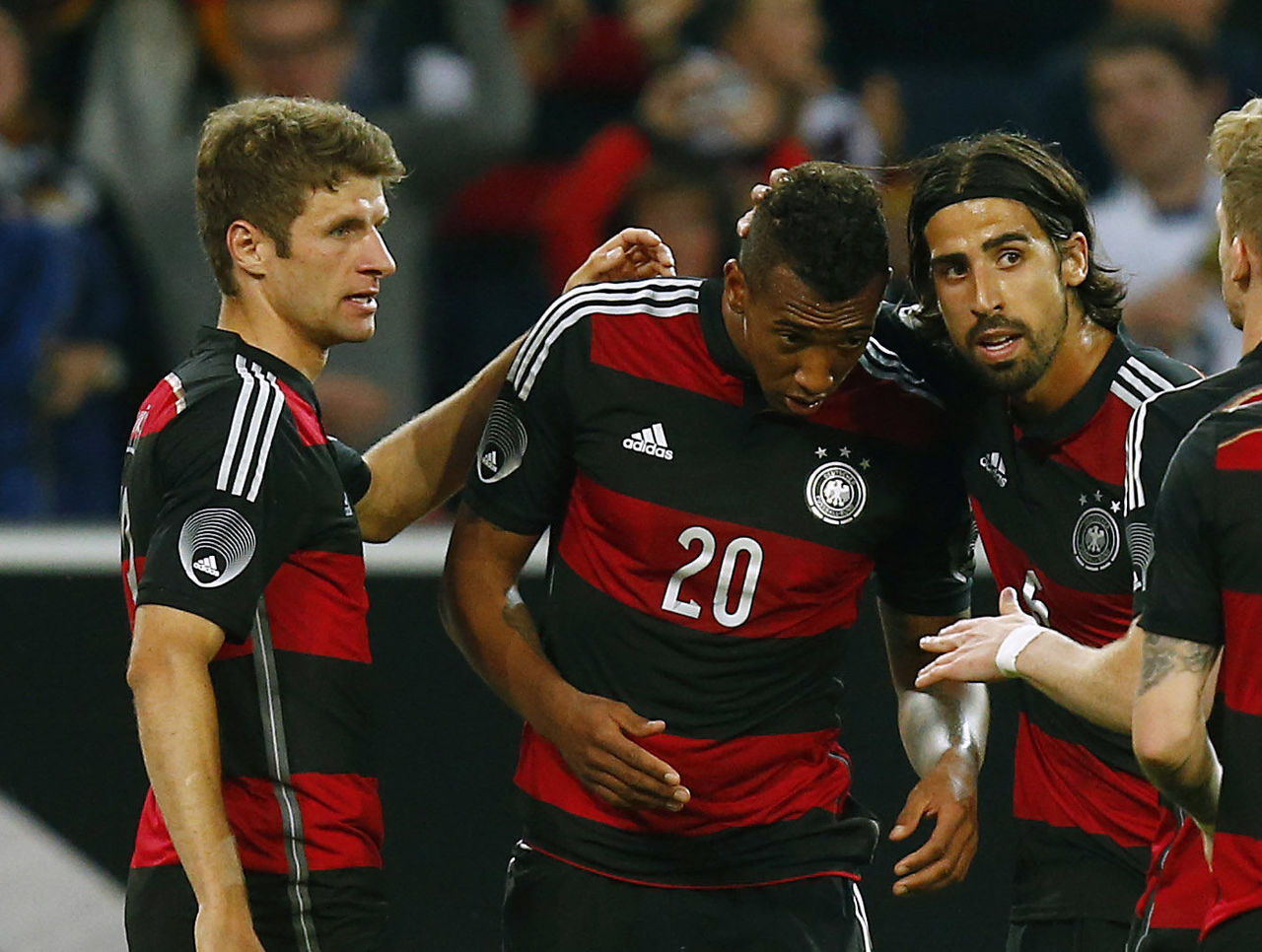 Germany
Total Market Value: $621,815,994
Rank: 4
Highest-Valued Player: Mario Gotze ($61,249,500)
Portugal
Total Market Value: $399,518,890
Rank: 9
Highest-Valued Player: Cristiano Ronaldo ($136,110,000)
Ghana
Total Market Value: $150,743,365
Rank: 21
Highest-Valued Player: Kwadwo Asamoah ($27,222,000)
United States
Total Market Value: $77,464,104
Rank: 28
Highest-Valued Player: Clint Dempsey ($9,527,700)
Group H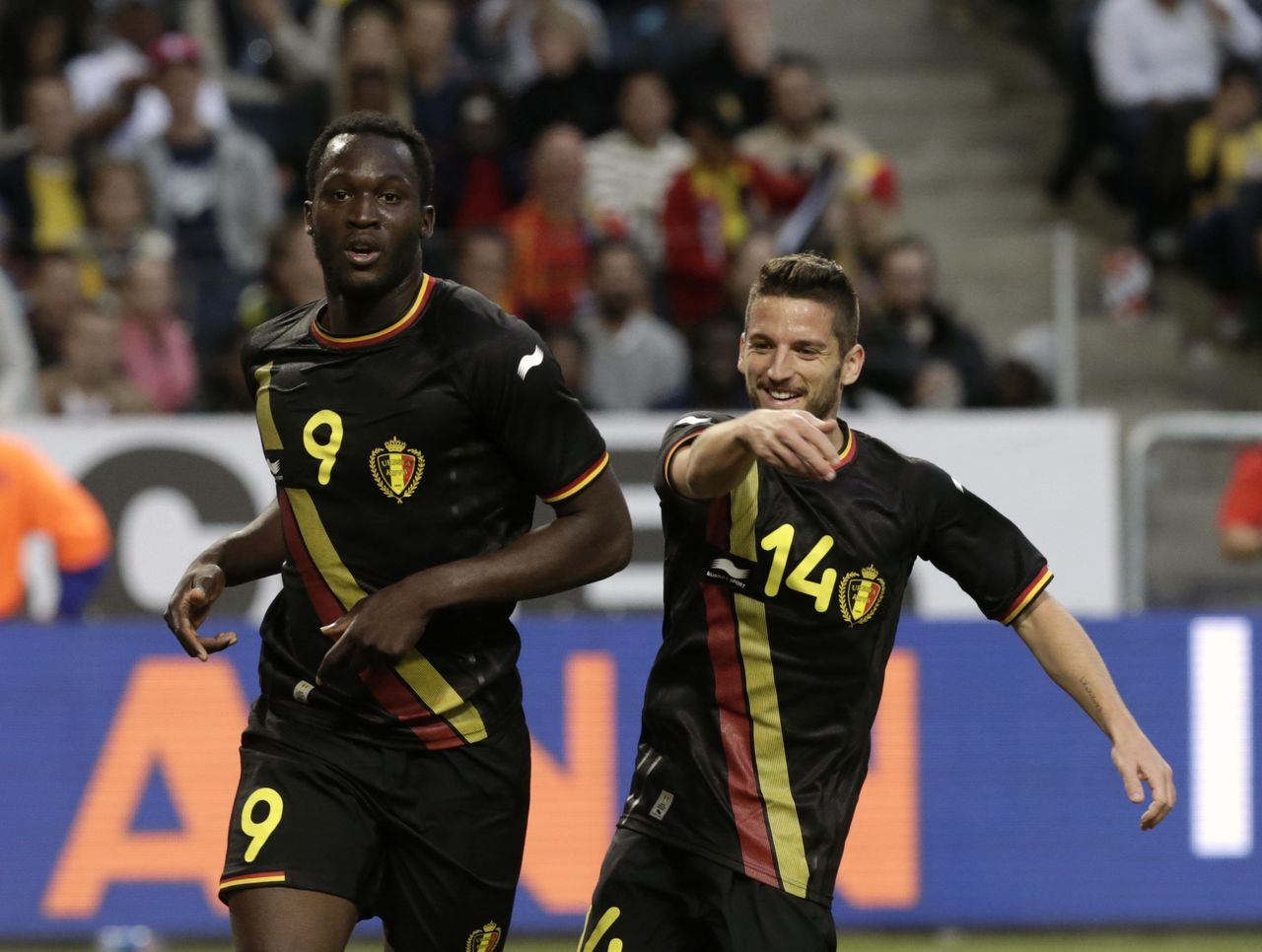 Belgium
Total Market Value: $467,856,476
Rank: 7
Highest-Valued Player: Eden Hazard ($61,240,500)
Algeria
Total Market Value: $104,932,697
Rank: 25
Highest-Valued Player: Sofiane Feghouli ($16,333,200)
Russia
Total Market Value: $261,968,904
Rank: 10
Highest-Valued Player: Igor Akinfeev ($27,222,000)
Korea Republic
Total Market Value: $83,329,629
Rank: 27
Highest-Valued Player: Heung-Min Son ($19,055,400)
Data courtesy of www.valor.com.br and www.transfermarkt.com