The pressure of playoff hockey, and the 7 rookies unfazed by it
Presented by

I know exactly what was going through my mind as the anthem played: I was going to hit everything that moved that first shift. That was my only goal. Nevermind that it wasn't something I excelled at, that's what my coach wanted to see, and in my first college hockey start, in North Dakota, I wasn't going to let him down.
As the anthem drew to a close, I went to chuck my helmet on, only it wasn't in my hand.
I was still wearing it.
For the entire anthem, 12,000-plus fans - a lot of whom were college students, as vicious as they can be - watched some idiot on the blueline not take off his helmet for the national anthem. Full cage and all.
The next day the article in the paper ran with the headline "Oh, those rookies" and told the tale. I was 20 at the time.
Right now in the National Hockey League there are players younger than I was then with composure I couldn't even dream of now. The sensory overload of standing for the anthem in Chicago or Montreal would make my head explode. These guys...not so much.
41 rookie skaters and four goalies have already touched NHL ice this post-season, some with remarkable success.
With the first round moving right along, I thought it would be a good time to recognize a few who've withstood the pressures and started well.
7 rookies having playoff success
First, the obvious:
Nathan MacKinnon
HEIGHT / WEIGHT 6' 0", 182 lbs
BIRTHDATE 1995-09-01 (18)
BIRTHPLACE Halifax, NS, Canada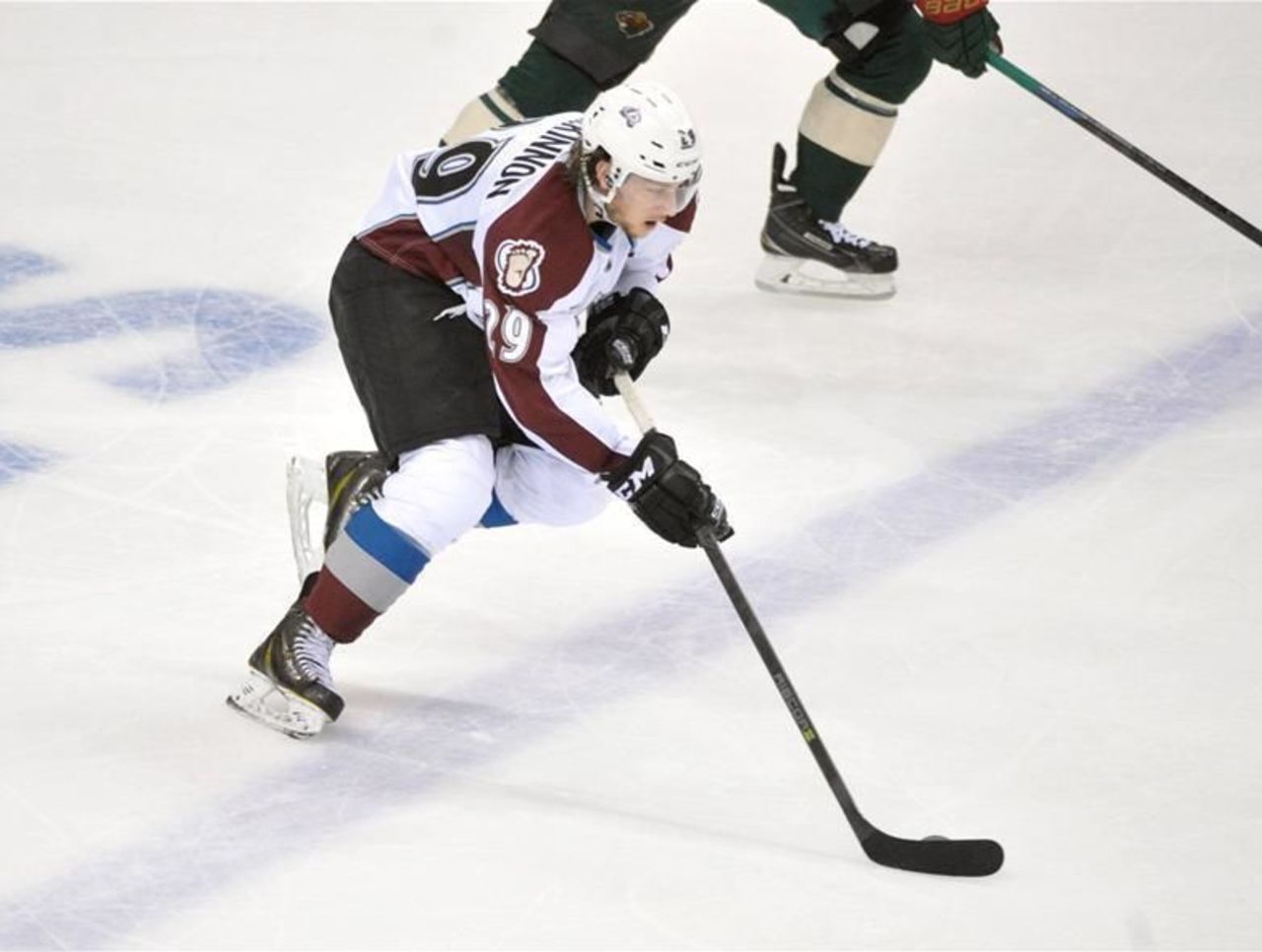 In four games he's acquired seven points (actually, they were acquired in two games), with a goal and six assists. He's plus-six (first in playoffs), he's fourth among rookies in shots with 10, he's playing just shy of 21 minutes per game, and he's leading the Avalanche in Corsi (the only skater not below 50% on the team, along with the now-broken Tyson Barrie).
Ryan Murray
HEIGHT / WEIGHT 6' 1" / 205 lbs
BIRTHDATE 1993-09-27 (20)
BIRTHPLACE White City, SK, Canada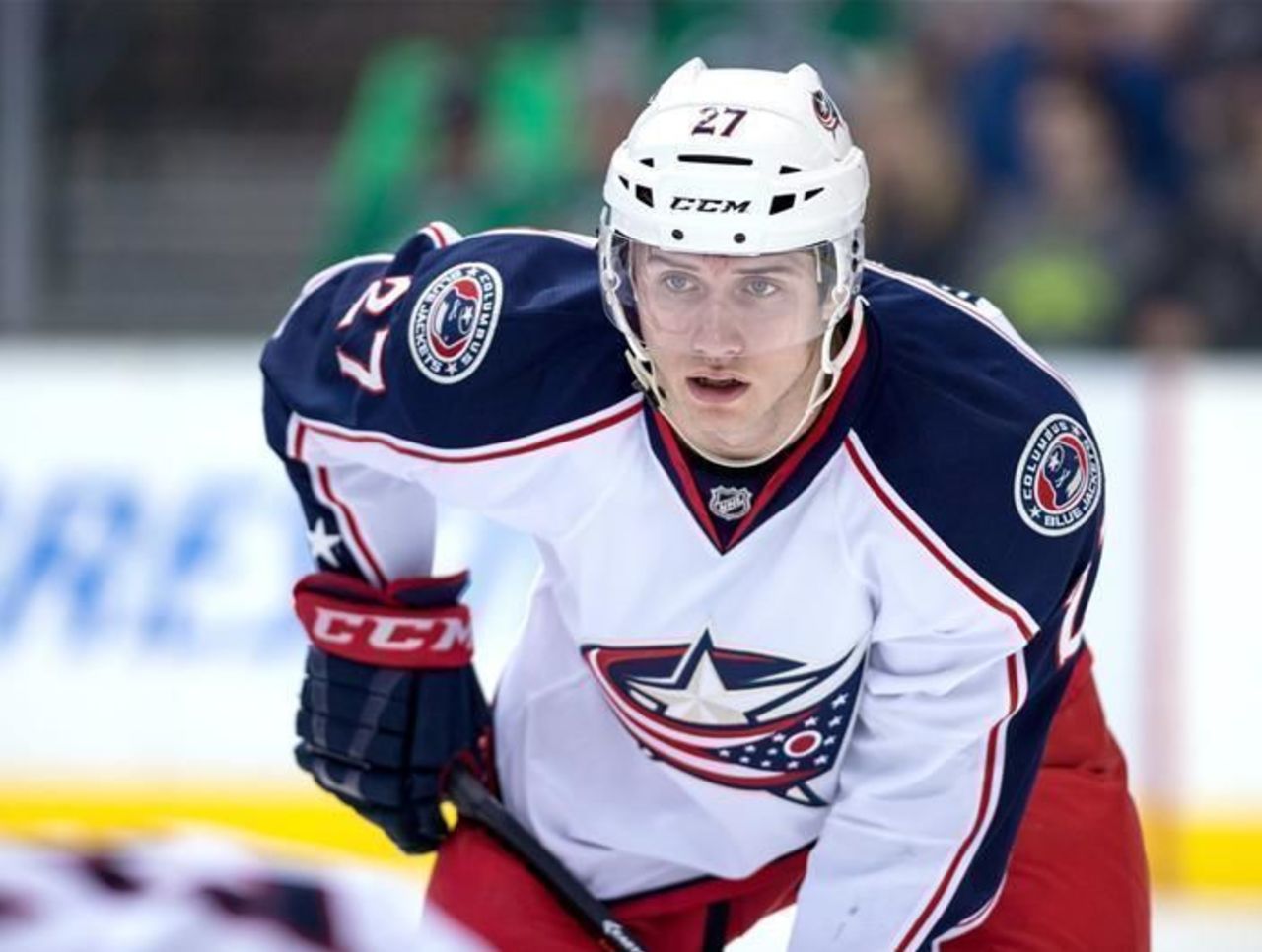 Unfortunately injured and unable to participate in Game 4 (he should be back during the first round), Murray leads all rookies in ice-time-per-game, playing 25:23 nightly. He's averaged 2.33 shots-per-game from the back-end, contributing to his +2.9 Corsi-rel, which he's totalled while playing the toughest competition the Penguins have to offer alongside James Wisniewski. And that's some tough competition.
Boone Jenner
HEIGHT / WEIGHT 6' 2" / 204 lbs
BIRTHDATE 1993-06-15 (20)
BIRTHPLACE Dorchester, ON, Canada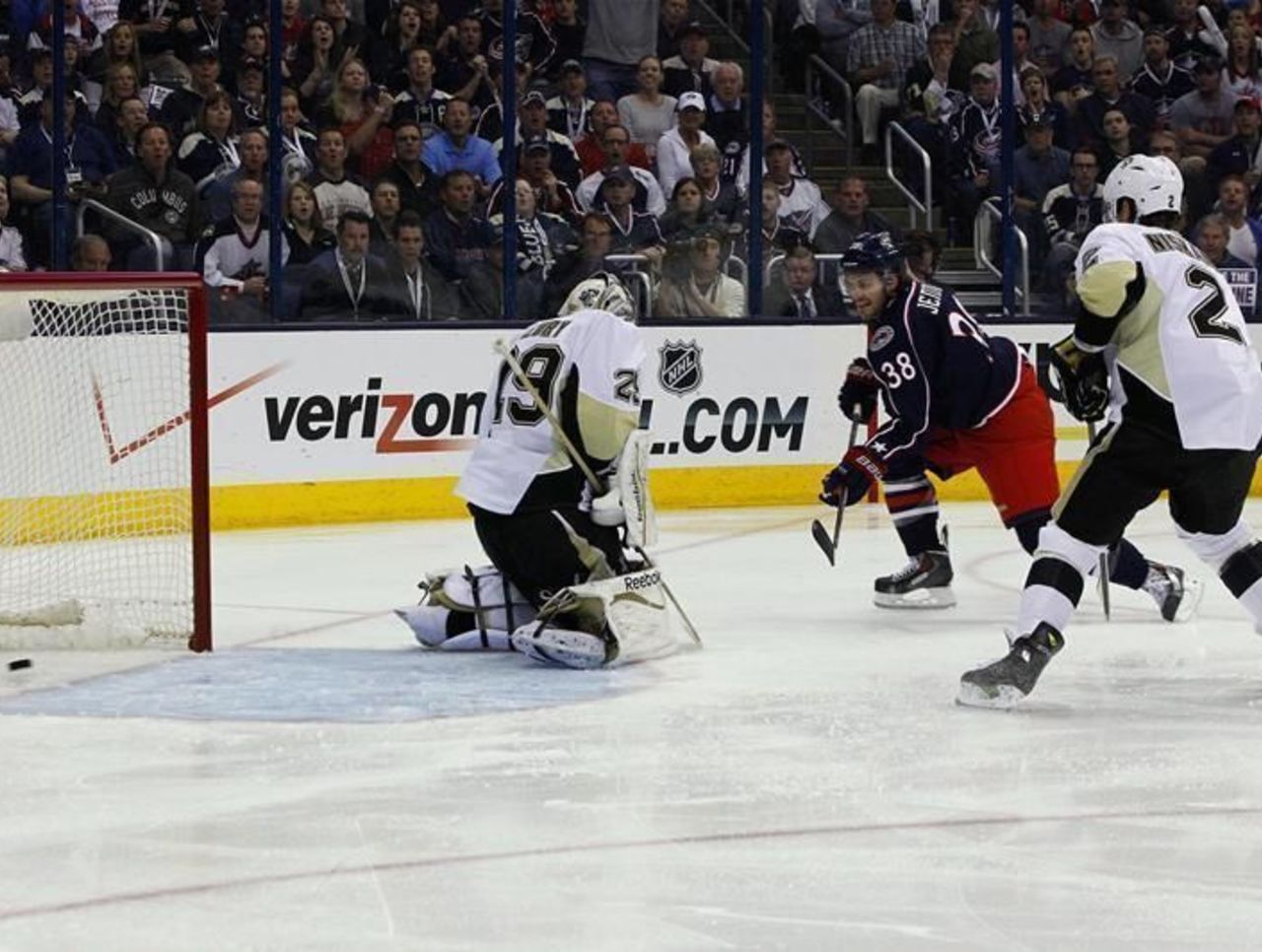 Boone Jenner is inside the top-20 in playoff scoring (3rd amongst rookies) with four points (two and two) in his first four post-season contests as a pro. A man amongst boys, the 20-year-old Jenner is near a 50% Corsi rating (with a positive Corsi-rel) while matching up against the Penguins top line, all while managing to land an impressive 20 hits. His 12 shots are second among rooks.
Darcy Kuemper
HEIGHT / WEIGHT 6' 5" / 207 lbs
BIRTHDATE 1990-05-05 (23)
BIRTHPLACE Saskatoon, SK, Canada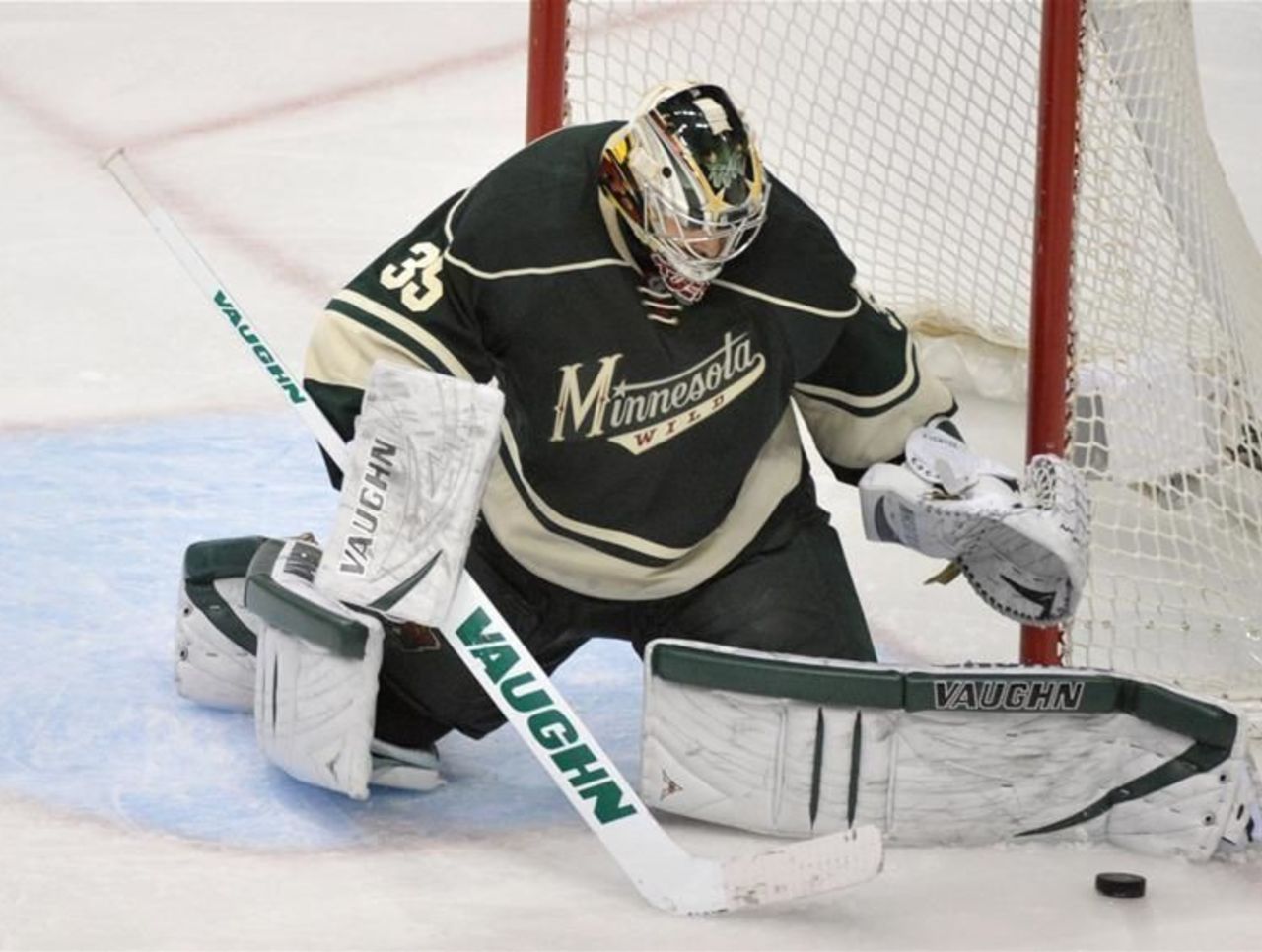 Darcy Kuemper got thrown into the fire when Ilya Bryzgalov melted down against the Avalanche in the first two games, and has been stellar since. Through two games he's posted two wins, a 0.40 goals-against and a .979 save percentage, allowing just one goal on 48 shots.
This is what's called "good goaltending." Not bad for a rock pile.
Matt Nieto
HEIGHT / WEIGHT 5' 11" / 190 lbs
BIRTHDATE 1992-11-05 (21)
BIRTHPLACE Long Beach, CA, United States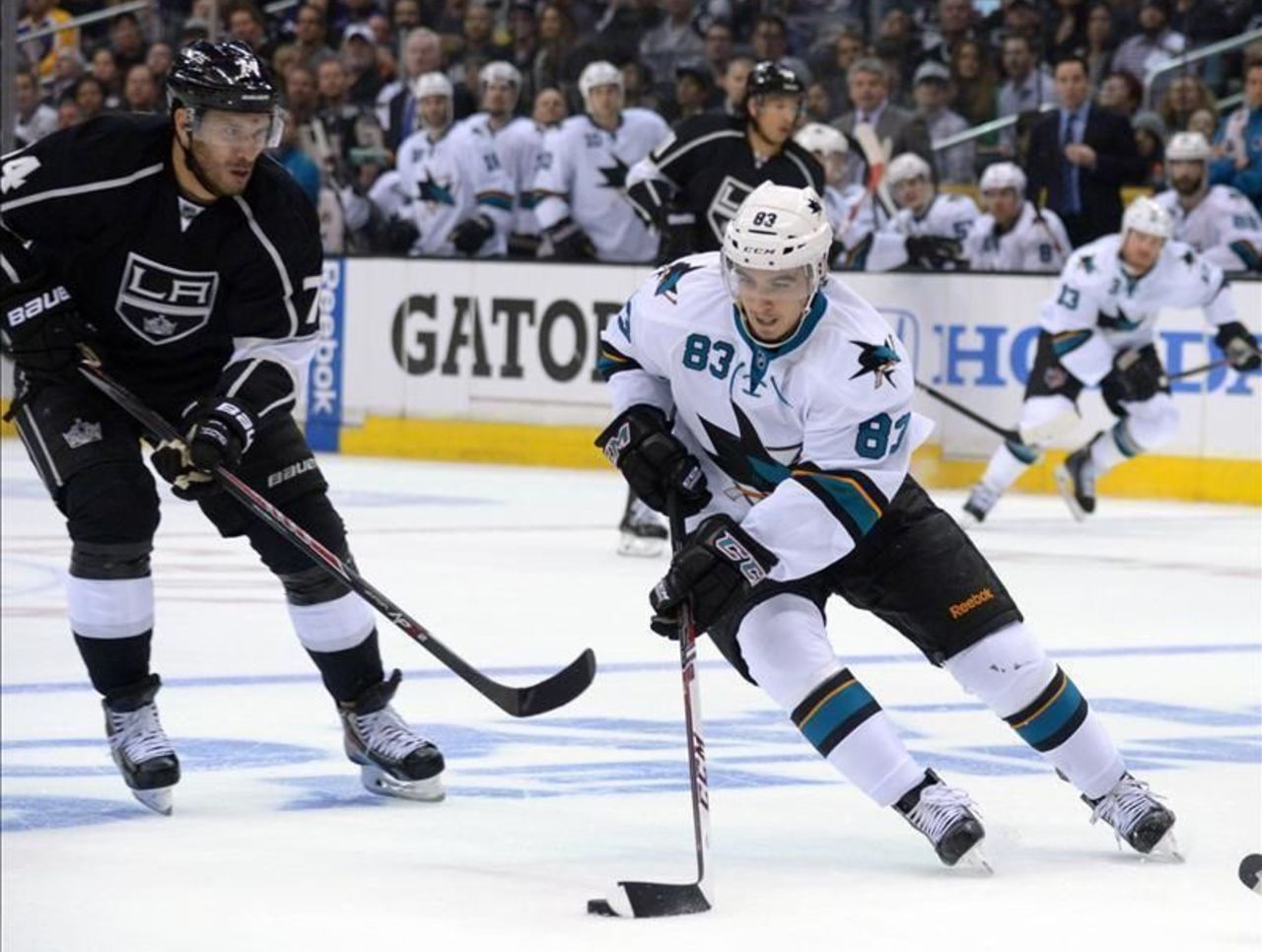 In under 14 minutes a night, Matt Nieto has managed to climb to second among rookies in points (T-7th overall) with two goals and three assists for five points. That's better than names like, I dunno, Sidney Crosby so far. He's averaged two shots a game (eight total) and driven play at a positive rate against a stingy Kings team.
Tomas Hertl
HEIGHT / WEIGHT 6' 2" / 210 lbs
BIRTHDATE 1993-11-12 (20)
BIRTHPLACE Prague, Czech Republic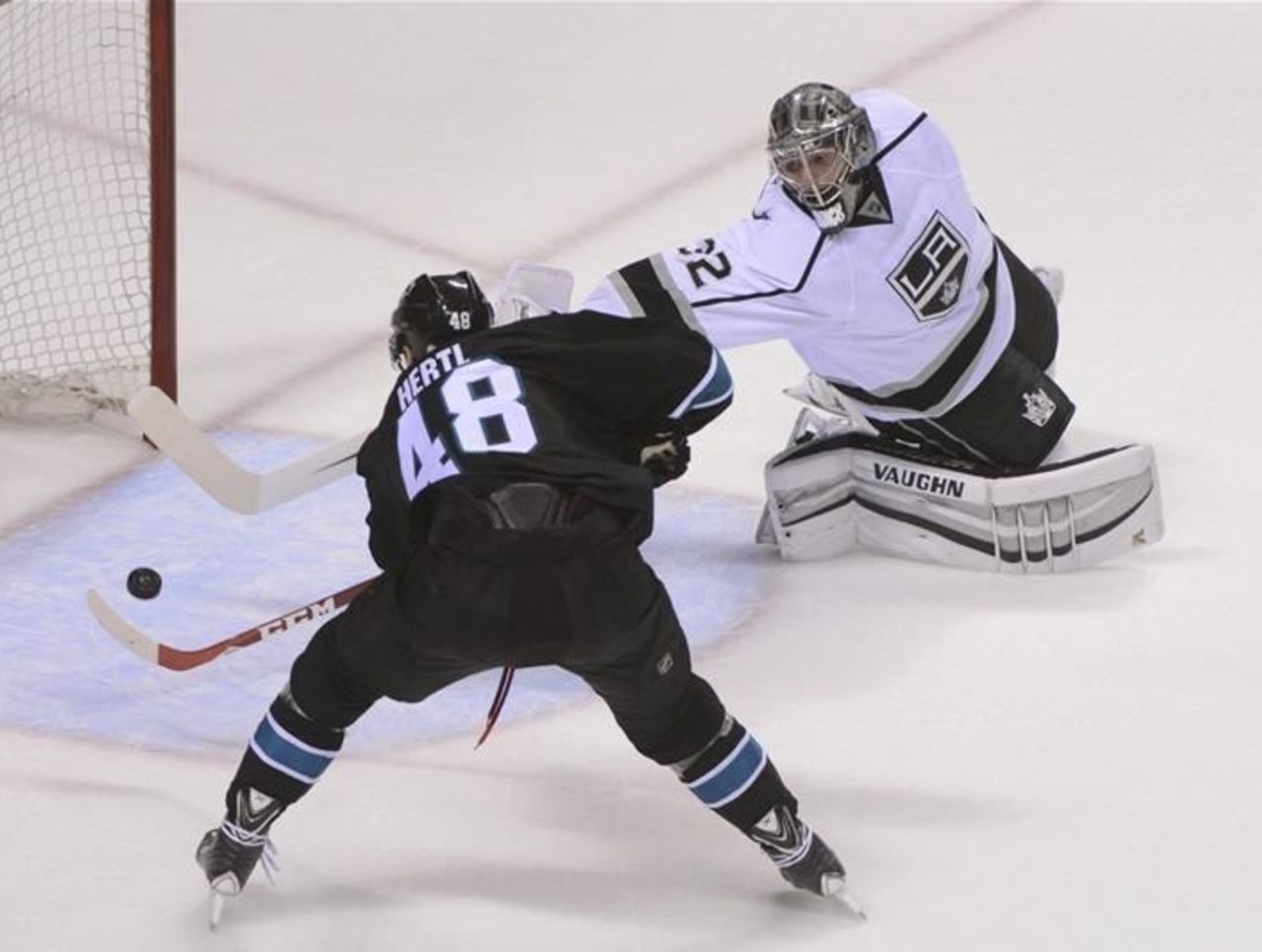 Had Hertl not been hurt this year, you have to think he'd have at least been a Calder Trophy finalist. He's returned in playoffs, scoring four points over four games (two goals), while leading all rookies in shots with 14 (18th overall, a spot shared with Steven Stamkos after four games each). His underlying numbers show that when he's on the ice, the Sharks are dominating (even amongst his team he's killer: +7.3 Corsi-rel). His PDO - indication of on-ice "luck," in a way - sits at 93.4. Basically, he's bound to look better, not worse, particularly as he gets more comfortable after returning from injury.
Torey Krug
HEIGHT / WEIGHT 5' 9" / 180 lbs
BIRTHDATE 1991-04-12 (23)
BIRTHPLACE Livonia, MI, United States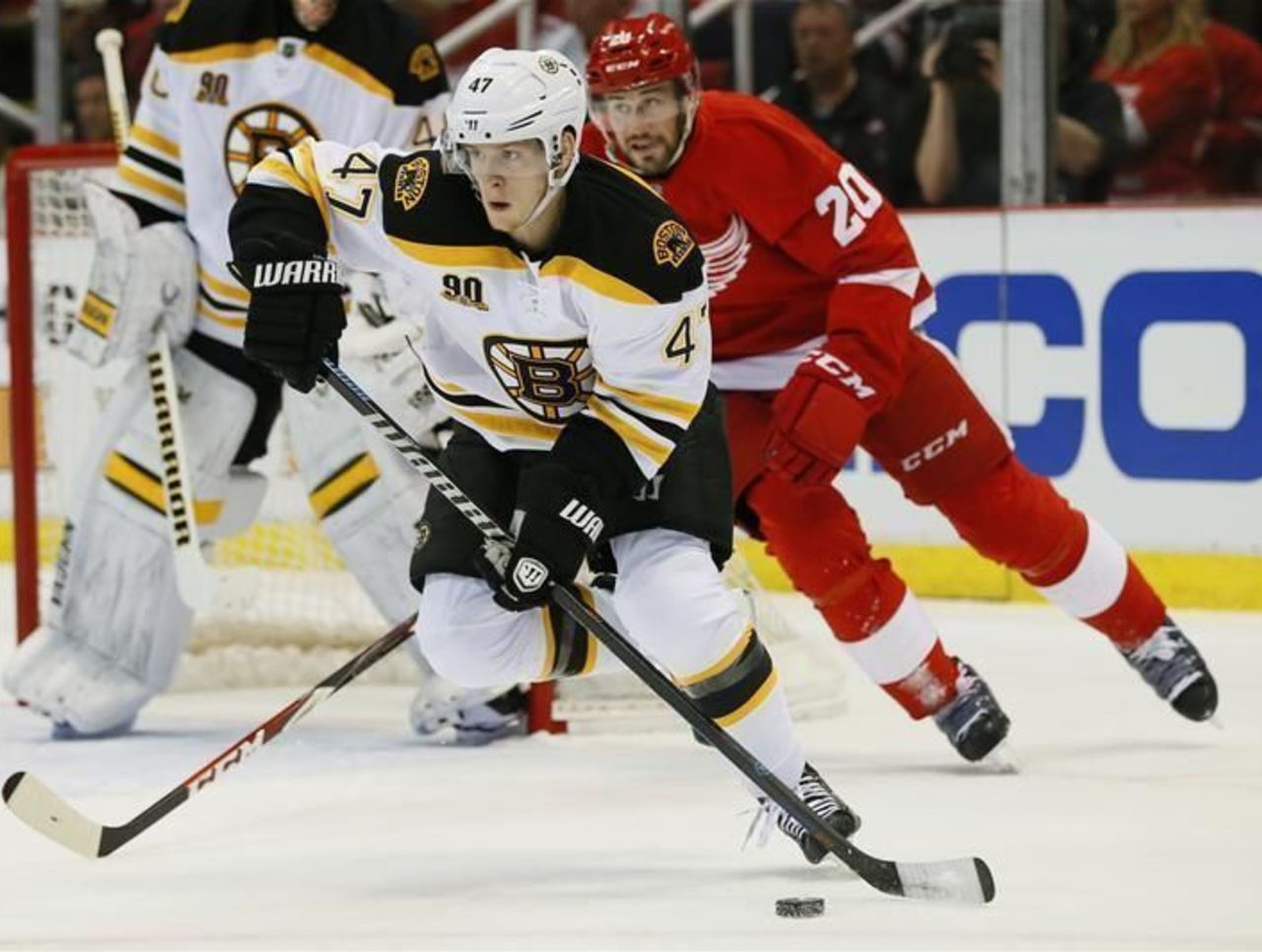 Krug was a part of the Bruins playoff run last year, though he didn't play enough to lose rookie status. That year, he scored six points in 15 games - four of which were goals, from a defenseman - and this year he's back at it. He has a goal and two assists for three points through four games (seventh among d-men, first amongst rookie D). He skates like he's in fast-forward, which is part of the reason he's been so effective at driving play for the Bruins. With those wheels and that shot, he's a constant threat on Boston's back-end.
Comments
✕
The pressure of playoff hockey, and the 7 rookies unfazed by it
  Got something to say? Leave a comment below!