Leafs GM Treliving addresses Matthews, Keefe, Core 4 in intro presser
Andrew Francis Wallace / Toronto Star / Getty
The Toronto Maple Leafs introduced new general manager Brad Treliving on Thursday, and the executive got right down to business after inheriting a relatively intricate state of affairs from Kyle Dubas.
"It's the Leafs. It means something," Treliving said. "To me, I sit in front of you today excited, humbled, looking at this as a great opportunity, but also know this is a great, great responsibility."
Here's what Treliving said about some of the Maple Leafs' most pressing issues.
On prioritizing an extension for Matthews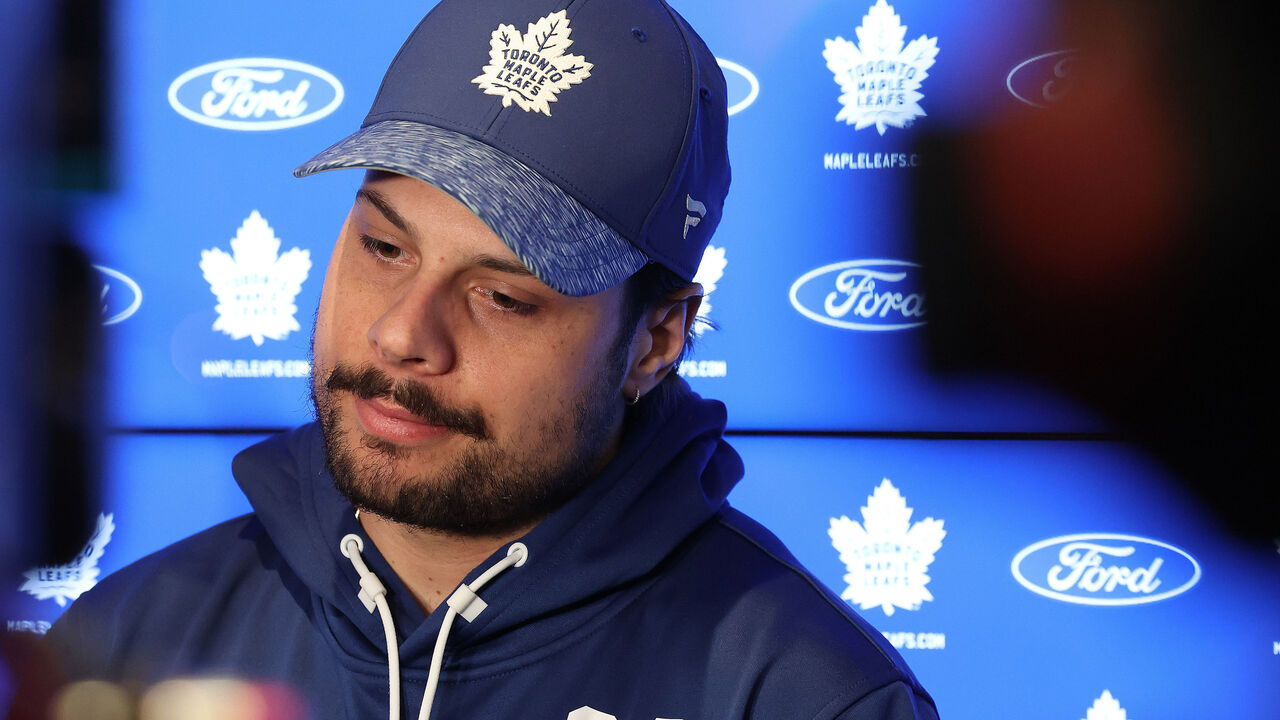 One of the more pressing things on Treliving's plate is getting star Auston Matthews signed to an extension.
The 2022 Maurice "Rocket" Richard Trophy winner has one season left on his current deal and is eligible to ink a new pact on July 1.
"We're not going to get into any public discourse about contracts," he said. "Obviously, we know where these contracts are at. Auston is one of the elite players in the world. ... Getting to Auston is a priority.
"But outside of the contract stuff, No. 1 is just getting to build that relationship. It's not walking down and trying to arm wrestle about contracts. It's me getting a chance to meet him but, more importantly, having Auston get a chance to meet me, know what we're about, and just talk a little bit. That's priority No. 1. ... We're prepared to get after it."
Matthews currently carries an $11.64-million cap hit and is in line for a raise. He hit the 40-goal mark for the fifth time this campaign.
On Keefe's future as head coach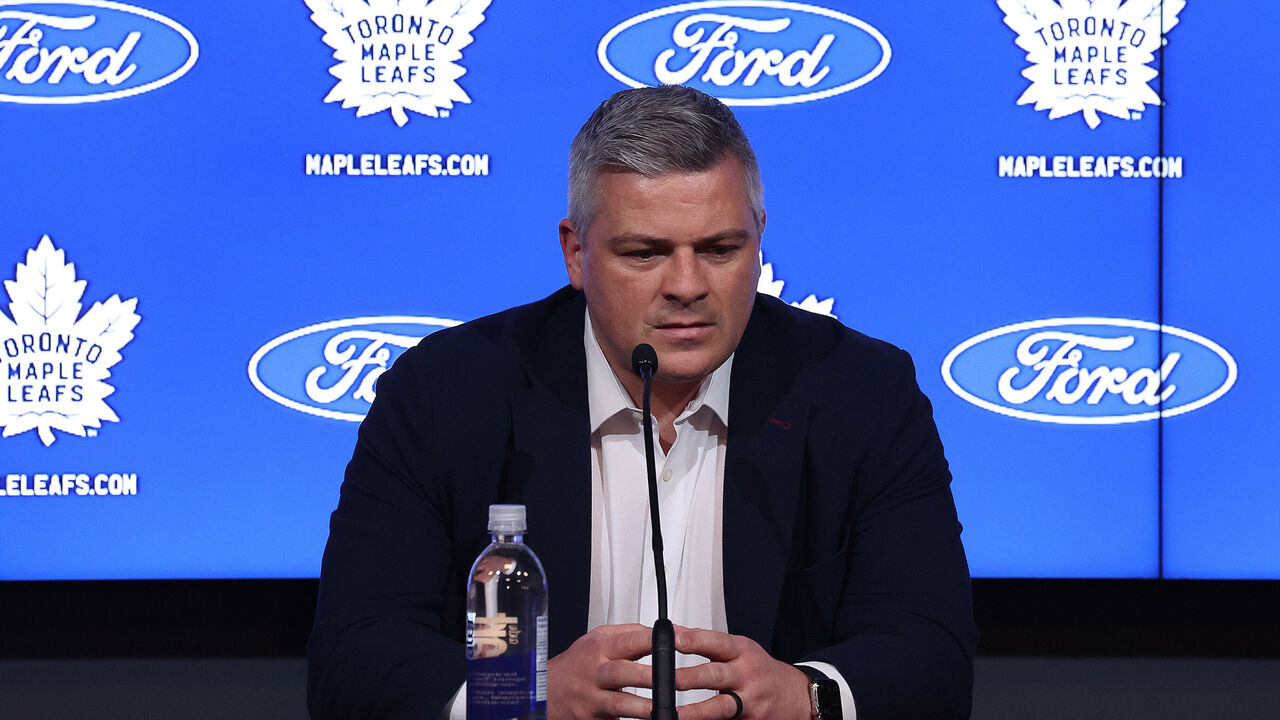 Like Matthews, Maple Leafs head coach Sheldon Keefe also has one year remaining on his deal.
Keefe's future with the franchise was called into question after the Maple Leafs were eliminated by the Florida Panthers in the second round, but his outlook got even murkier with Dubas' departure.
Dubas and Keefe have a long history of working together, dating back to the OHL in the early 2010s. The pair were reunited at the NHL level when Dubas fired veteran bench boss Mike Babcock in November 2019 and replaced him with Keefe.
Treliving said Keefe is in a "unique situation, but that's the business."
"I think he's a really good coach," Treliving said. "My view is, determining whether a guy's good, bad, or indifferent, you have to work with him. You have to get to know him. ... I'm coming in with no preconceived notions."
He added, "I think Sheldon has done a lot of really, really good team things. I look at how a group of really skilled players has gotten better at checking and defending and doing those things that you need to win. So we're gonna sit down, and we're gonna have a thorough process and try to do it as quickly as possible and come to a conclusion."
The Maple Leafs own a regular-season record of 166-71-30 across four seasons under Keefe.
On deciding what to do with the 'Core 4'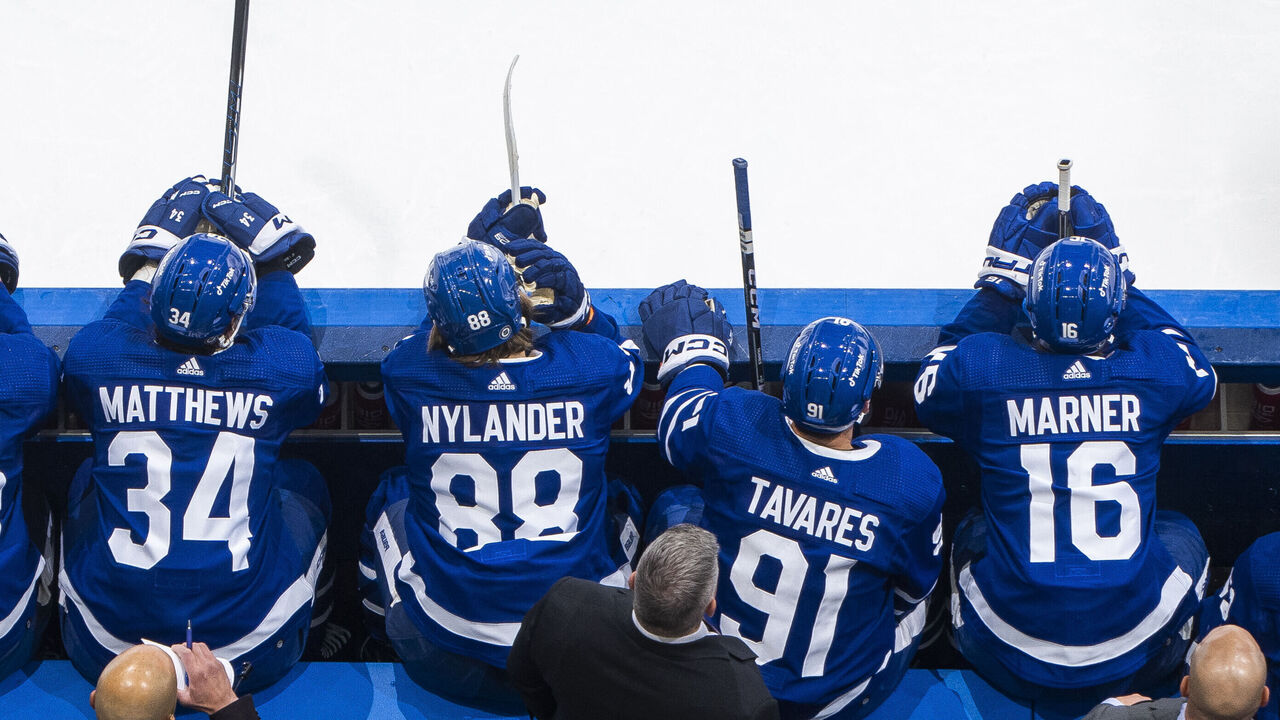 The Maple Leafs' Core Four forwards - Matthews, Mitch Marner, William Nylander, and John Tavares - have long faced criticism for Toronto's struggles in the playoffs.
Despite only having one playoff series win under their belts since Matthews' rookie season, Shanahan reportedly told the group that they're unlikely to be moved after the foursome failed to make an impact in the second round against the Panthers.
Treliving addressed the situation and his thoughts on a potential trade.
"Having those players excites me. ... We're gonna review everything," he said. "I want to stress strongly: I'm not about coming in and making a statement. You can throw a body onto the tarmac, and it might look good for a headline, but are you getting any better? At the end of the day, it's about getting better, and just being different doesn't necessarily make you better."
He added, "I'm coming in from an outside lens. This idea of the Core Four and all those types of things, my job is to protect them," he said. "I'm fiercely protective of my players. But this can't be about the Core Four. This is about the Toronto Maple Leafs. ... It's about the 23 guys that we're gonna have in this organization.
"I understand that the spotlight's bigger here. ... But it's about the Leafs. The success of this team or whatever challenges we have isn't because of four guys or two guys or one guy. It's about the group. For a manager coming in, I'm pretty lucky to have the talent that those four represent, as well as everybody else on this team."
When asked if he was opposed to making a big move, Treliving said, "We will look at all things."