Is Willson Contreras a scapegoat or a poor fit? Analyzing the dysfunction in St. Louis
Julian Catalfo / theScore
Did the St. Louis Cardinals make a significant evaluation error in signing Willson Contreras over the winter?
Or are the Cardinals assigning a surprising scapegoat to explain their early-season struggles in Contreras, their most expensive acquisition of the offseason?
Perhaps both explanations are correct.
Over the weekend, Cardinals manager Oliver Marmol announced the club was moving away from Contreras at the catcher position for an indefinite period.
In the club's shockingly poor start to the season - it hadn't been 10 games back of first place on May 1 since 1907 - this was the most stunning development to date.
The club was only six weeks into the season before making the move, and six weeks into the first year of the five-year, $87.5-million deal the club signed Contreras to in order to fill its void at catcher.
The choice to target Contreras, a bat-first catcher, was a bit perplexing given the club had enjoyed Hall-of-Fame-caliber defense behind the plate for the previous 19 seasons with Yadier Molina. But the move to demote Contreras defensively - thereby creating a logjam at DH - was head-scratching for an organization operating as dysfunctionally as at any time in recent memory.
"There's so many different layers and elements to what we're talking about," Marmol told reporters in Chicago on Monday. "We are making sure he understands the full process of how we think through a game plan."
Marmol was asked in a follow-up question to elaborate on what exactly those layers and elements are, according to ESPN's Jesse Rogers.
"That's the part I, unfortunately, won't disclose, and that's the part that won't make sense to the rest of the world. It just won't. I'll wear it until then. That's the part that will stay in-house, and at the end of the day, it won't make sense to anyone else, but we do feel confident in the end product."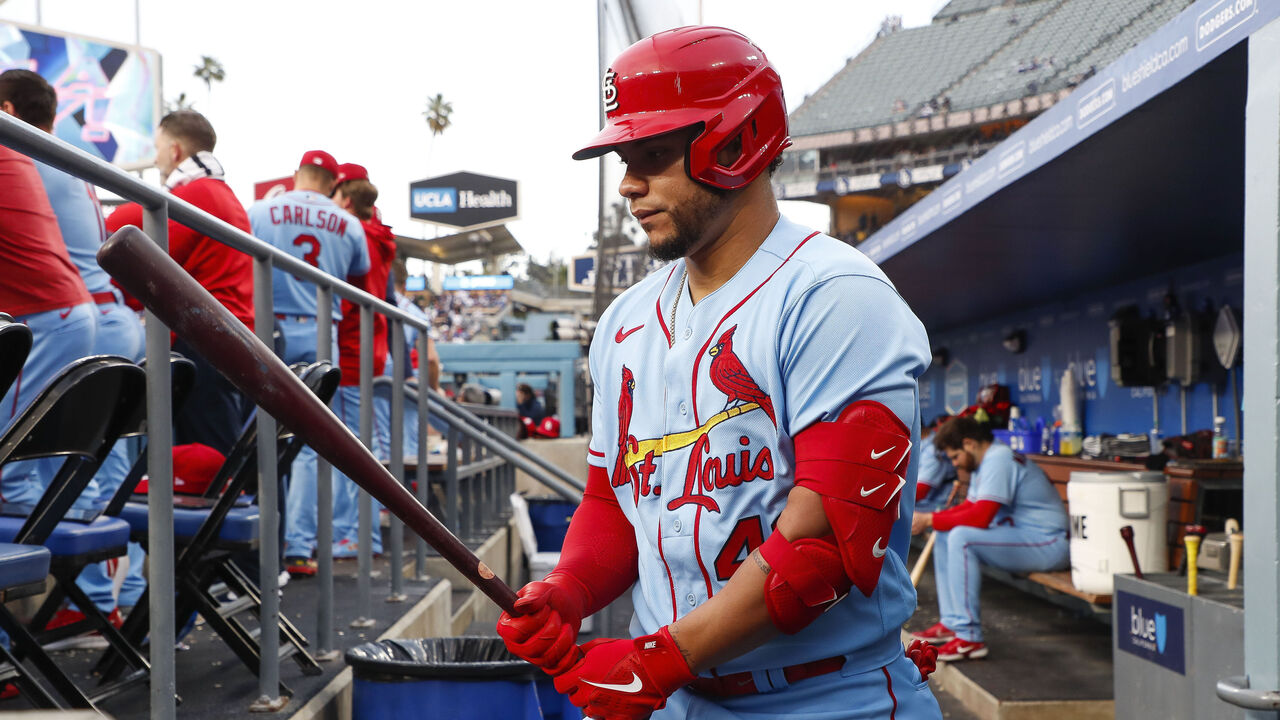 What's even more perplexing is Contreras was warmly embraced this spring.
On Feb. 13, veteran Cardinals starter Adam Wainwright said this of Contreras to MLB.com's John Denton:
We got on the same page right away. He was moving well, and he's a great target. That's the thing: Yadi was always such a great target. When you get up next to Willson, he's a big, thick, strong guy. I love that about a catcher, and it makes the target easier to hit mentally.
On March 18, the St. Louis Post-Dispatch's Lynn Worthy spoke with pitcher Matthew Liberatore about Contreras after working with him in a spring start.
He's really good. It's a ton of fun throwing to (Contreras). I love the way he thinks. I think I maybe shook him off one time today in almost 70 pitches. … I felt like we were on the same page the whole day. He was kind of able to take that thinking part out of it for me, and allow me to place my trust in him and just worry about executing pitches.
Marmol said of Contreras' framing work in late February:
There are things he's working on daily that are super encouraging, and we couldn't ask for any more buy-in or enthusiasm than what Willson has given us.
Contreras even skipped the World Baseball Classic to develop rapport with the club's pitchers.
So, what's changed?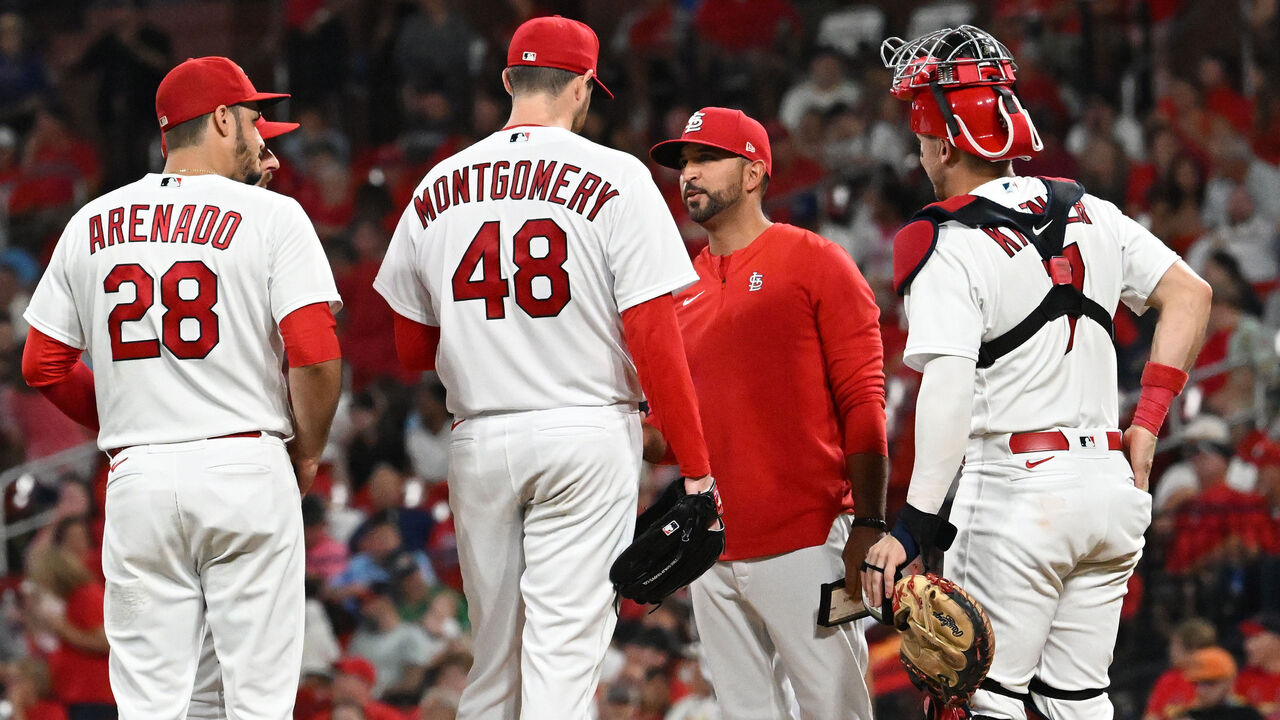 Perhaps it's this: St. Louis pitchers are getting lit up left and right. Cardinals starters have a 5.40 ERA entering play Thursday.
But rather than target Contreras, the Cardinals' decision-makers should be pointing toward the most responsible culprits for this poor start: St. Louis' starters.
The Cardinals' staff lacks swing-and-miss stuff. That was long thought to be a problem by me and many others when evaluating the club's prospects in the postseason, but this year the Cards are in danger of missing the postseason altogether. Their FanGraphs' playoff odds have plummeted from 67% on Opening Day to 21.8% Thursday, with the club at 13-25 and last in the NL Central.
Cardinals starters rank 28th in the majors in swinging strike rate (9.3%); 24th in Stuff+ (94), a metric that measures pitch quality; are tied for 22nd in fastball velocity (93.2 mph); and rank 29th in BABIP (.343).
Contreras possesses little to no control over those underlying numbers.
For comparison, Cardinals relievers own a a 3.88 ERA; a 95.6 mph average fastball velocity (tied for second in MLB); a 12.3% swinging strike rate (tied for sixth); and a Stuff+ score of 107 (tied for sixth).
Contreras can't fix the pitch quality and below-average fastball velocity of the Cardinals' starting staff.
Jack Flaherty, whose fastball dipped to the low 90s and upper 80s in his start Tuesday, didn't like being asked about the decline. Flaherty owns a 6.18 ERA.
As Flaherty's stuff is down in recent years, so are his strikeouts, while his walks and ERA have climbed.
Steven Matz is struggling badly and his velocity is down a tick, too. He's been hit hard since signing with St. Louis last year.
Perhaps fielding a contact-oriented starting staff in the first year of a shift ban, while adding a catcher who isn'a great receiver, wasn't the best roster construction.
An elite framer like Molina was monumental to a Cardinals staff that must live on the edges of the strike zone for success. The staff lacks the swing-and-miss stuff necessary for both strikeouts and for getting away with mistakes in the zone.
But the Cardinals knew who Contreras was when they signed him: a bat-first catcher with a poor glove. And in one area, Contreras' skill set is tailored to the new rules of baseball in 2023: he's above average in controlling the running game.
Marmol even raved about Contreras' throwing arm and its importance with the new rules this spring: "I think we have the right guy for it."
Andrew Knizner, who stepped into the starting role, ranks as an even lesser defensive catcher in terms of pop times and framing than Contreras. In Knizner's first series as the starter versus Detroit over the weekend, the Cardinals lost two of the three to the Tigers and allowed 17 runs in the series.
It all simply doesn't add up.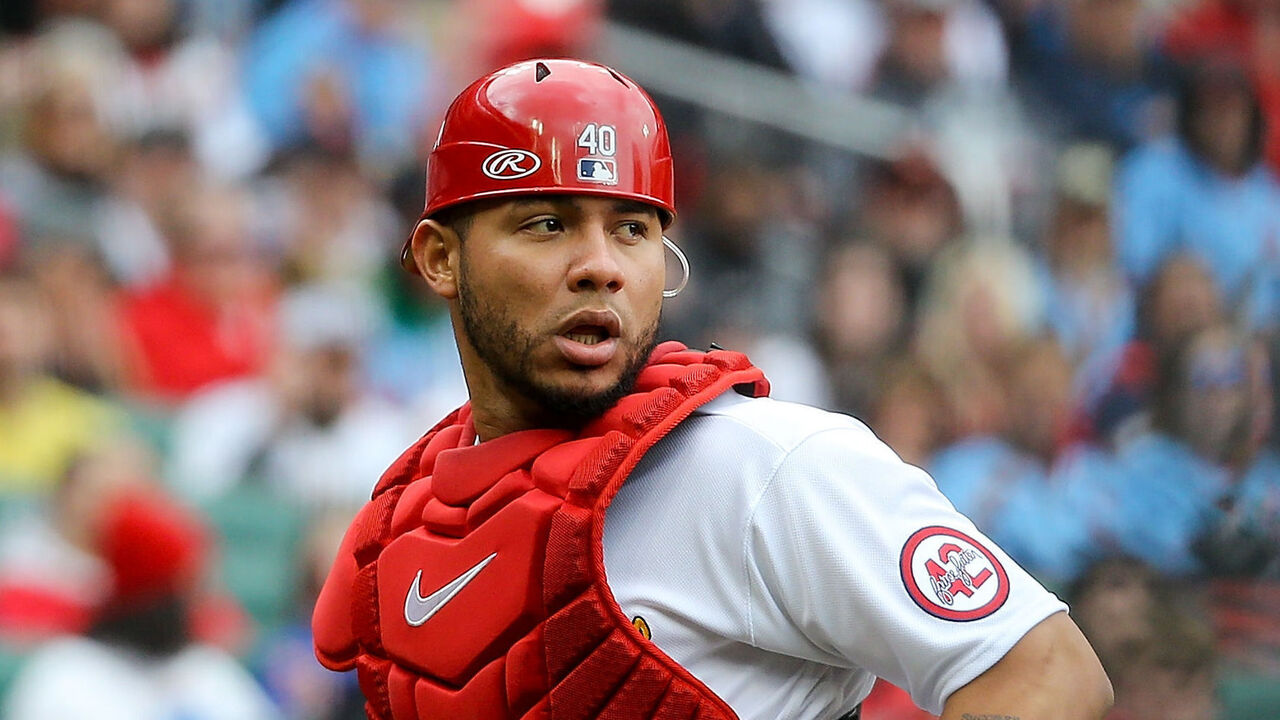 While he's DHing, the Cardinals are having Contreras go over pitch-calling sequences with pitchers and coaches on the bench. It's quite the public homework assignment.
Meanwhile, what we can't quantify is pitch-selection choices. But even if Cardinals pitchers don't like a pitch call, or even want to call their entire game, they can do so more easily than ever with PitchCom technology. Toronto right-hander Chris Bassitt and San Francisco's Anthony DeSclafani are primarily calling their own games.
St. Louis president of baseball operations John Mozeliak didn't think it was fair to second guess not raising the trade offer for then-Oakland catcher Sean Murphy this offseason in speaking with The Athletic's Ken Rosenthal. But he did suggest perhaps the club didn't quite appreciate all of Molina's value.
"I do think the nuances of the catching side, we haven't had to spend a whole lot of energy thinking about it because of what Yadi did for us," Mozeliak told Rosenthal. "You know that saying, you sometimes feel like you had a coach on the field? That was Yadi. That's how we thought. Even though you might have a game plan, Yadi had the ability to allow that to evolve during a game, real-time decision-making."
Again: it's very surprising they didn't value catcher defense more in their search for Molina's replacement.
Contreras, to his credit, has handled the public critique professionally.
"I know I can catch," Contreras told Derrick Goold of the St. Louis Post-Dispatch on Monday. "I'm the catcher of this organization."
If he isn't, the club made a costly evaluation error.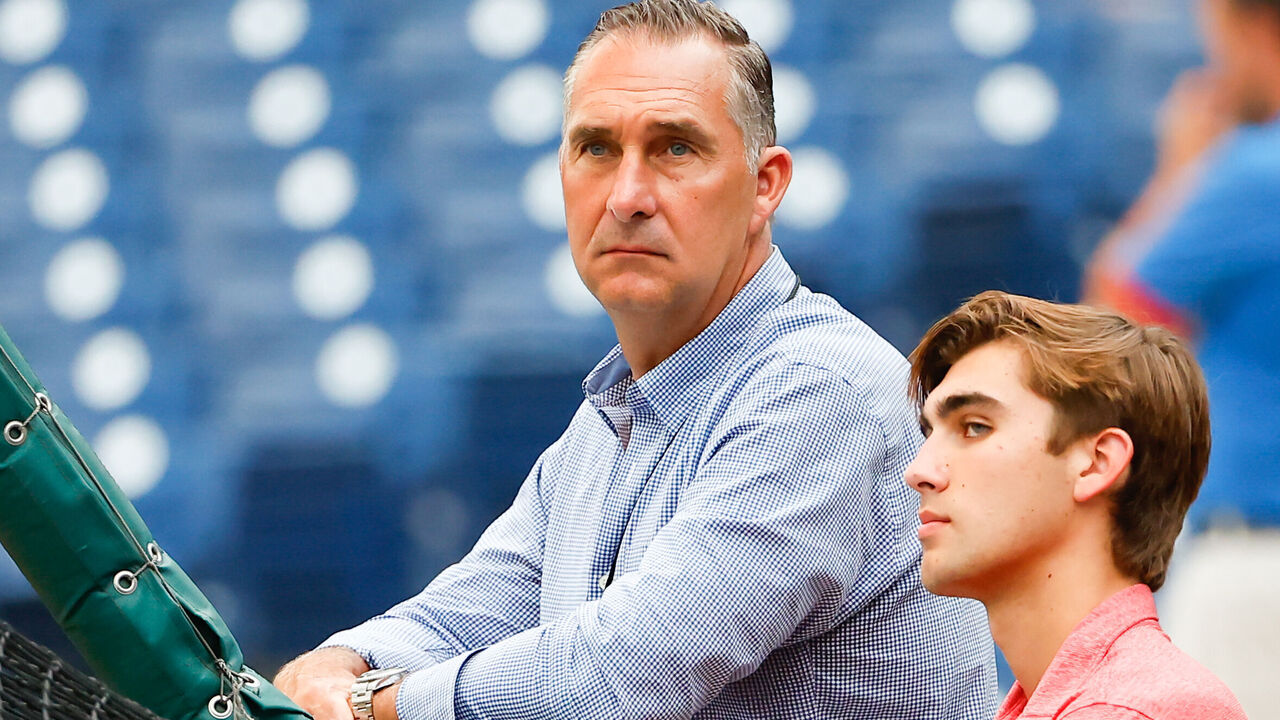 What Willson can do is hit. He's a 117 wRC+ hitter for his career - 17% better than a league-average hitter when adjusting for ballparks and run-scoring environment.
But teams don't guarantee $87.5 million to 30-year-old DHs. If he's a DH, his market value would have been much lower.
For instance, entering 2022, Jorge Soler signed a three-year, $36-million contract with Miami. He was 30 entering the season - like Contreras is this year - and is a similar player with a career 110 wRC+, best suited to play DH.
Complicating matters further: the Cardinals' DH spot is already crowded, with breakout left-handed slugger Nolan Gorman often playing there, and outfielder Tyler O'Neill returning soon from injury.
The evaluation errors are beginning to pile up in St. Louis.
For a club lacking an ace, the trade of former Cardinals prospects Zac Gallen and Sandy Alcantara to Miami for Marcell Ozuna on Dec. 14, 2017 looms large five years later. It's one of the worst trades in recent baseball history.
And there are questions about the club's player-development prowess, too.
For instance: The Brewers traded for Contreras' brother, William, this winter and his framing scores have improved dramatically. William has gone from the 20th percentile in framing last year to 66th early this season, according to MLB's data.
The questions are piling up.
The Cardinals need pitching help, not an unwarranted controversy at catcher.
Dysfunction cannot be the new Cardinal Way.
Travis Sawchik is theScore's senior baseball writer