AL offseason grades: Yankees spend big, Blue Jays shake things up
Welcome to theScore's MLB offseason grades, in which we look at where each AL team stands heading into the 2023 season. Click here for NL grades.
Baltimore Orioles: C
A 83-win "overachieving" season apparently wasn't enough to convince ownership to make a major move this winter. Instead, the Orioles opted to make incremental additions to the depth of the roster. Irvin and Gibson aren't front-line starters, but they will hopefully give Baltimore some much-needed innings. Lyles, who signed with Kansas City this offseason, was the club's only pitcher to throw more than 130 innings in 2022. Meanwhile, Irvin and Gibson tossed 181 and 167 2/3 innings, respectively. Armed with a loaded farm system that includes eight Top 100 prospects, the Orioles likely prefer to see how their own young players develop before committing serious payroll. That direction makes sense, but it would have been nice to see them make a major addition or two.
Boston Red Sox: B-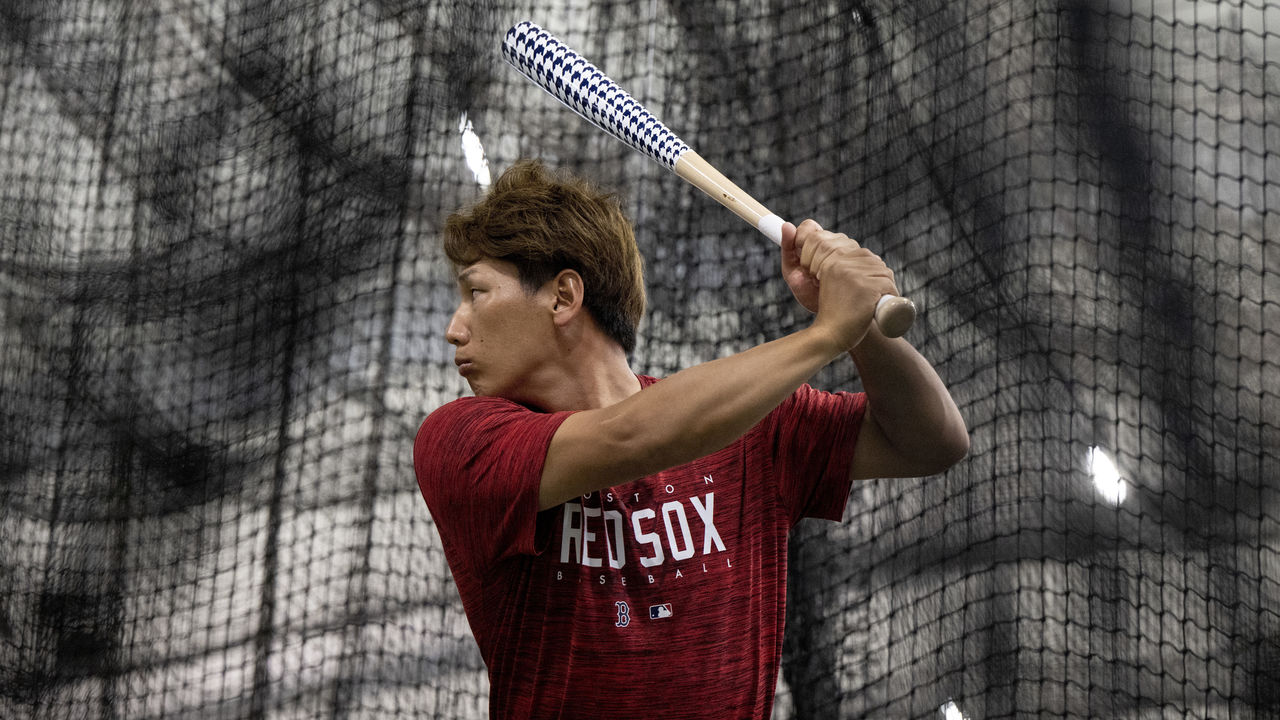 What a weird winter in Boston. The Red Sox made wholesale changes from the team that finished 2022 last in the AL East and allowed a number of core veterans from the 2018 World Series-winning club to depart. If everything breaks right, it feels like there could be a playoff team in here. But it also seems way more likely that this club could break down as the season roles along. The rotation is talented on paper, but there are serious question marks surrounding the health of Chris Sale, James Paxton, and Garrett Whitlock; the trio combined for just 84 innings last season. Bogaerts' departure combined with Trevor Story's injury significantly weakens the infield, meaning the team will be asking a lot out of Enrique Hernandez and Christian Arroyo up the middle until Mondesi is healthy enough to suit up. There's going to be a lot of pressure on the outfield, too. Yoshida's $90-million contract was a shocker and he'll need to learn how to play the Green Monster and adjust to a new league quickly. The bullpen is at least much-improved after being a serious weakness last season. Thankfully, Chaim Bloom was able to lock up Rafael Devers to an extension.
Chicago White Sox: D+
Chicago is coming off a miserable injury-plagued season in which everything that could go wrong did. There's a lot of talent on the roster, but the team will need its stars to show up in order to bounce back this year. Still, it seems like ownership could have helped a little bit more if it was serious about challenging for the division. Benintendi is a nice player and his left-handed bat will help further balance the lineup, though it feels like that $75 million would have been better spent somewhere else. Liam Hendriks' absence is significant, and the hope is that one of the elite closers can return at some point in the season. Even with the re-signing of Elvis Andrus, the White Sox feel at least two everyday players short, which is a tough way to start a season for a club with so many durability concerns.
Cleveland Guardians: B-
Cleveland is coming off a surprise 92-win season in which it took the Yankees to five games in the ALDS. The Guardians are never going to spend big on free agents, though they did well to add a couple bats to a club that ranked 29th in home runs in 2022. Still, Jose Ramirez needs more help. The pitching remains the strength of the club, and there are a number of solid prospects coming. Maybe the team opts to trade from its system in order to add to the MLB roster, but until that happens, the team leaves us wanting more.
Detroit Tigers: D
Last year's $235-million spending spree blew up in their face and resulted in GM Al Avila losing his job. New president of baseball ops Scott Harris was brought in late last season and opted to ship out veteran relievers Jimenez and Soto for prospects. With Detroit poised to enter Year 7 of its rebuild, there's a lot riding on internal development. Javier Baez and Eduardo Rodriguez need to play more in line with their contracts. Spencer Torkelson and Riley Greene need to show that they are ready to be the next franchise pillars. A number of young injured arms need to recover. Otherwise it's just going to be a farewell season to Miguel Cabrera.
Houston Astros: B
When you're the World Series champs, you can lose the reigning AL Cy Young winner and hardly feel the blow. Houston operated without a GM for the bulk of the offseason after James Click's shocking departure, but still managed to have a productive winter. The signing of Jose Abreu to a three-year, $58.5-million deal seems like an overpay, though it's hard to criticize the team for adding another great bat to an already elite lineup. Bringing Michael Brantley and Rafael Montero back is also good business. And once again, the Astros managed to lock up another core piece, inking Cristian Javier to a five-year, $64-million extension. With Lance McCullers dealing with injury troubles, a veteran starting pitcher would be beneficial, though not many options remain in free agency.
Kansas City Royals: C-
Kansas City's rebuild continues to chug along. As unexciting as it is, it makes sense that the team would avoid any large splash and instead opt to plug holes with a number of veterans while assuring young players have plenty of opportunity. Zack Greinke returns for what will be his 20th, and potentially final, MLB season. Chapman is a reclamation project at this point, and the team will hope the left-hander can at least be a valuable trade piece come the deadline. Maybe Reyes can salvage his career. The 27-year-old hit 76 home runs in 324 games from 2019-2021, but managed just a .638 OPS in 118 games last season.
Los Angeles Angels: B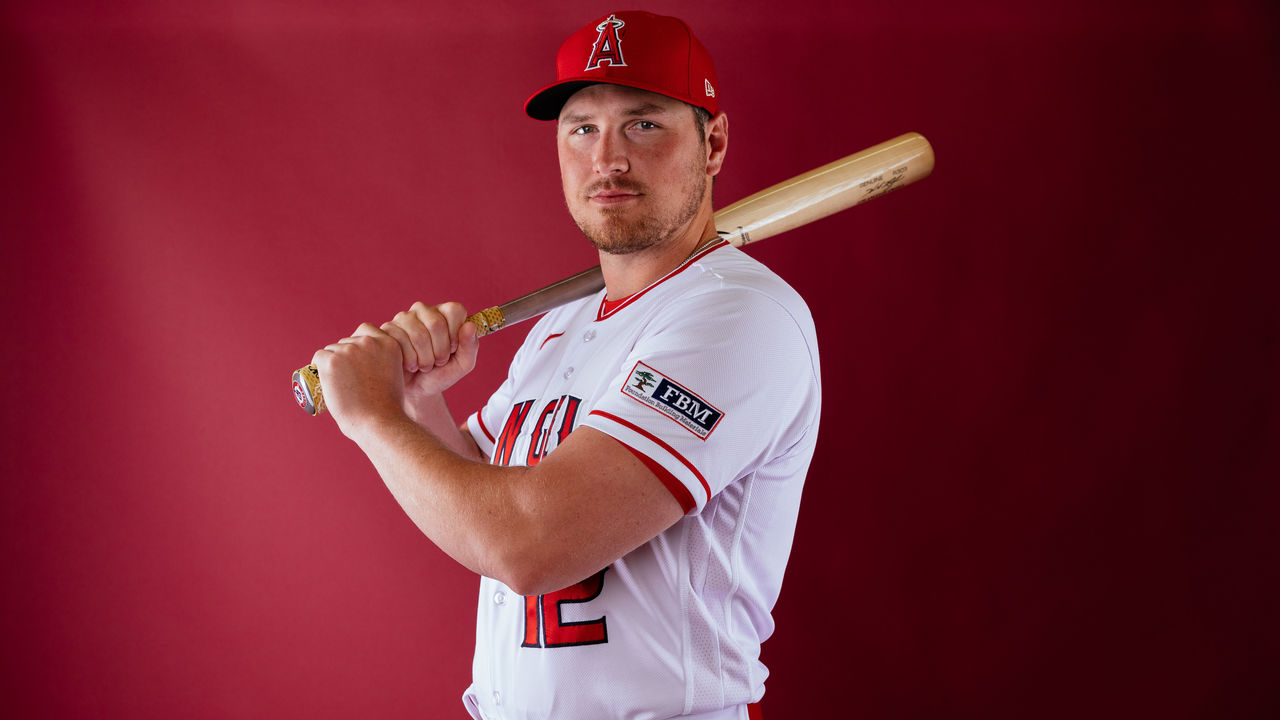 The Angels haven't made the postseason since 2014, and haven't had a winning season since 2015. If that wasn't enough pressure to win now, sprinkle in the fact that Shohei Ohtani is in his final year under contract. Credit the front office for raising the floor of the roster this winter, though the Angels are still probably the third-best team in the division and miles behind Houston. Los Angeles really should have gotten into the deep free-agent shortstop market, but were likely limited due to Ohtani's future, the uncertainty over ownership, and the $154 million still owed to Anthony Rendon taking up a lot of payroll flexibility. If the team falls out of contention ahead of the trade deadline, it could be one of the more interesting sellers, as Renfroe, Urshela, and Moore are among the players on expiring deals.
Minnesota Twins: A-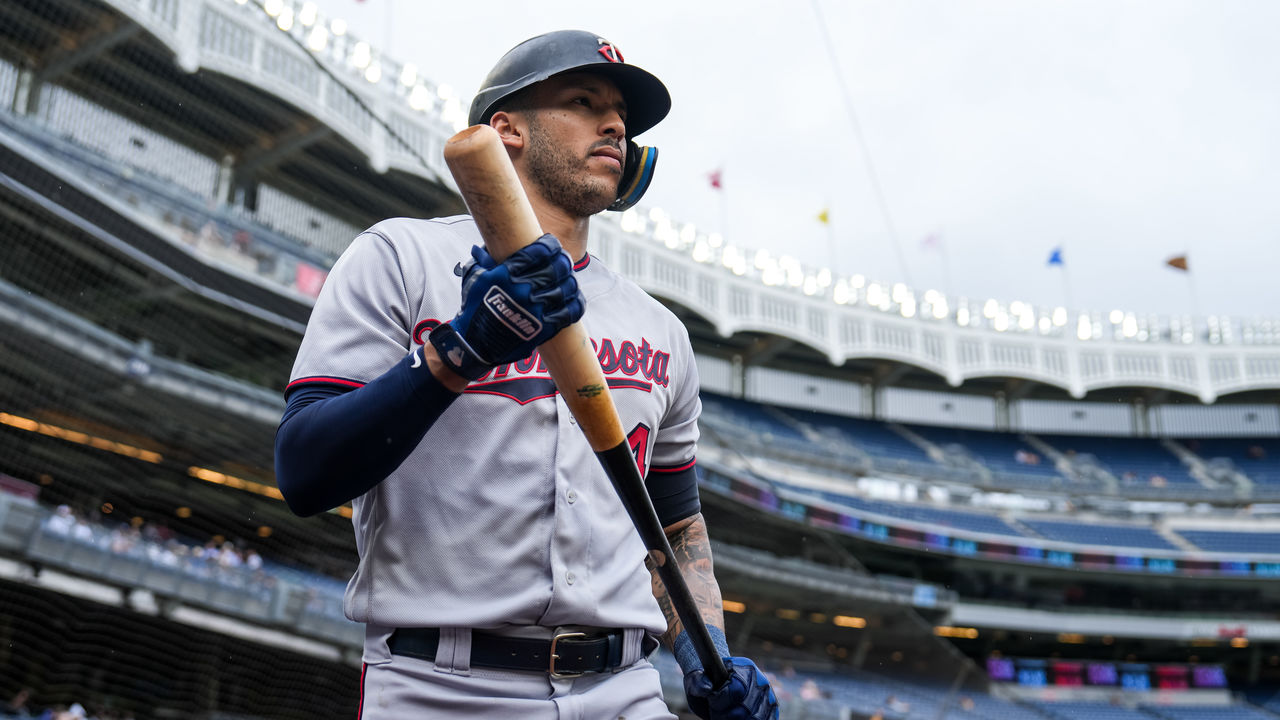 Somehow, Carlos Correa fell back into their laps for less than what they initially offered when the offseason kicked off. Even if there are long-term concerns with Correa's ankle, only having to guarantee six years for a star shortstop in his prime is a huge win. The acquisitions of Gallo and Vazquez are nice depth pieces, and the addition of Lopez is a strong pickup in a sell-high trade for Arraez. The return of Kenta Maeda from injury also gives the club one of the more underrated rotations in the AL. The re-addition of Correa likely tied up salary for other moves, but it would have been nice if the team added another power bat, potentially at first base.
New York Yankees: A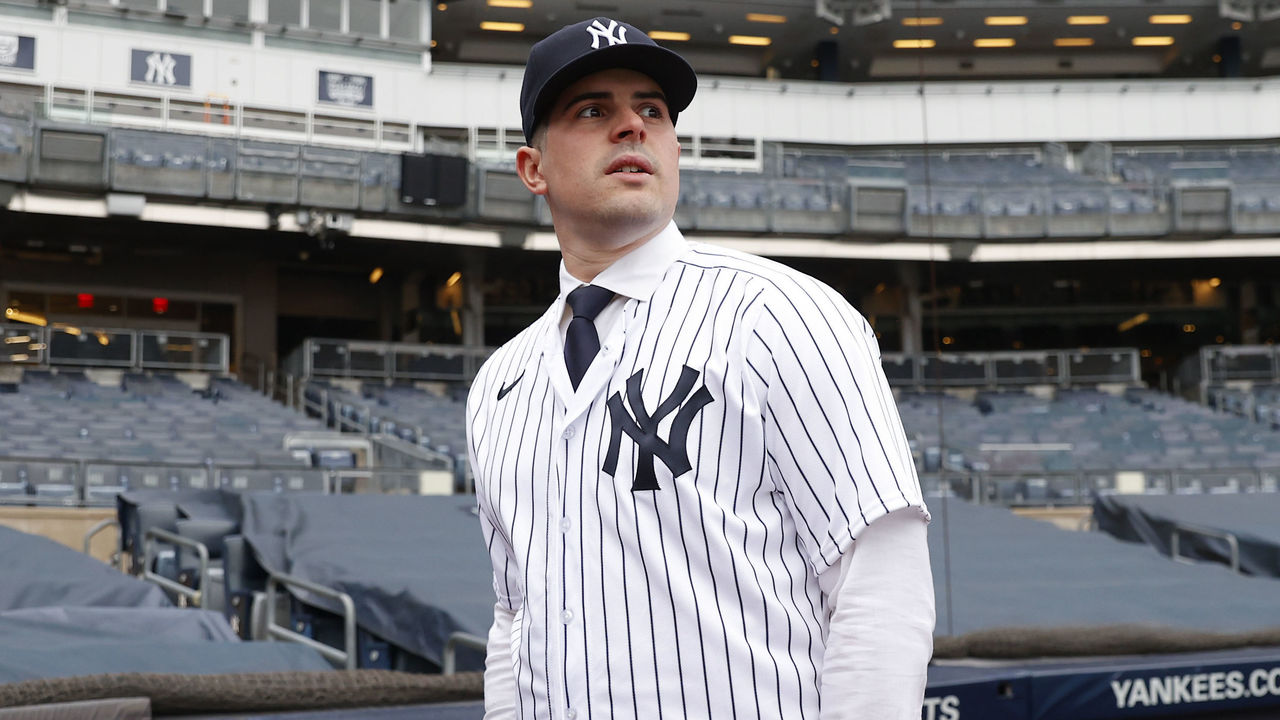 It almost felt like George Steinbrenner was back running the Yankees this winter after the team dropped $573 million on free agents. Not only did the club retain Aaron Judge with a nine-year, $360-million deal, but it also landed an elite starter in Rodon, re-signed Anthony Rizzo, and reunited with Kahnle. Sure, there's a real chance Judge's contract ages poorly - especially with Giancarlo Stanton and Gerrit Cole having significant term left on their deals - but the Yankees are in win-now mode, and there's no way Brian Cashman could risk losing his superstar. Despite a productive offseason, there are still a number of areas of concern on the roster. The Frankie Montas trade has been a disaster, and to a lesser extent, so have the additions of Josh Donaldson and Isiah Kiner-Falefa. The hope is that a number of the team's younger players can continue to complement a very veteran roster.
Oakland Athletics: C+
The dismantling of the roster continued as the A's appear to be playing out their final years in Oakland. Murphy was the latest homegrown star to be traded away for a number of prospects. The front office has struggled to land much impact in major trades in recent years, choosing quantity over quality. The Athletics did compliment the roster with some veterans on short-term deals, though it might not translate into many more wins. Landing Bleday is the real wild card. The 25-year-old was the fourth pick in the 2019 draft and could benefit from a change of scenery after struggling with the Marlins last year.
Seattle Mariners: B
It was a relatively tame winter by Jerry Dipoto's standards. Flipping Swanson from Seattle's deep pool of relievers for the middle-of-the-order bat of Hernandez is a major boost to the offense. Wong's addition at second base should help with run prevention while also providing a solid bat for the position. Pollock helps replace the departures of Haniger and Winker though it does feel like a downgrade. The Mariners are coming off a really nice season, and while they've had a fine winter, it doesn't feel like the team has taken the next big step. Jarred Kelenic developing into the player he was projected to be would help them get there, though.
Tampa Bay Rays: C+
The Rays spread the bulk of their money around internally, committing $67 million to extend key contributors Yandy Diaz, Pete Fairbanks, and Jeffrey Springs. They still managed to make one of the more surprsing free-agent signings of the winter. If any other organization handed Eflin $40 million, we'd ask what the hell are they doing? But since it's Tampa, we're now eager to see what everyone else was missing. The Rays were forced to move on from a lot of players due to a 40-man roster crunch, but almost no organization has more depth, so we're not expecting much of a drop off.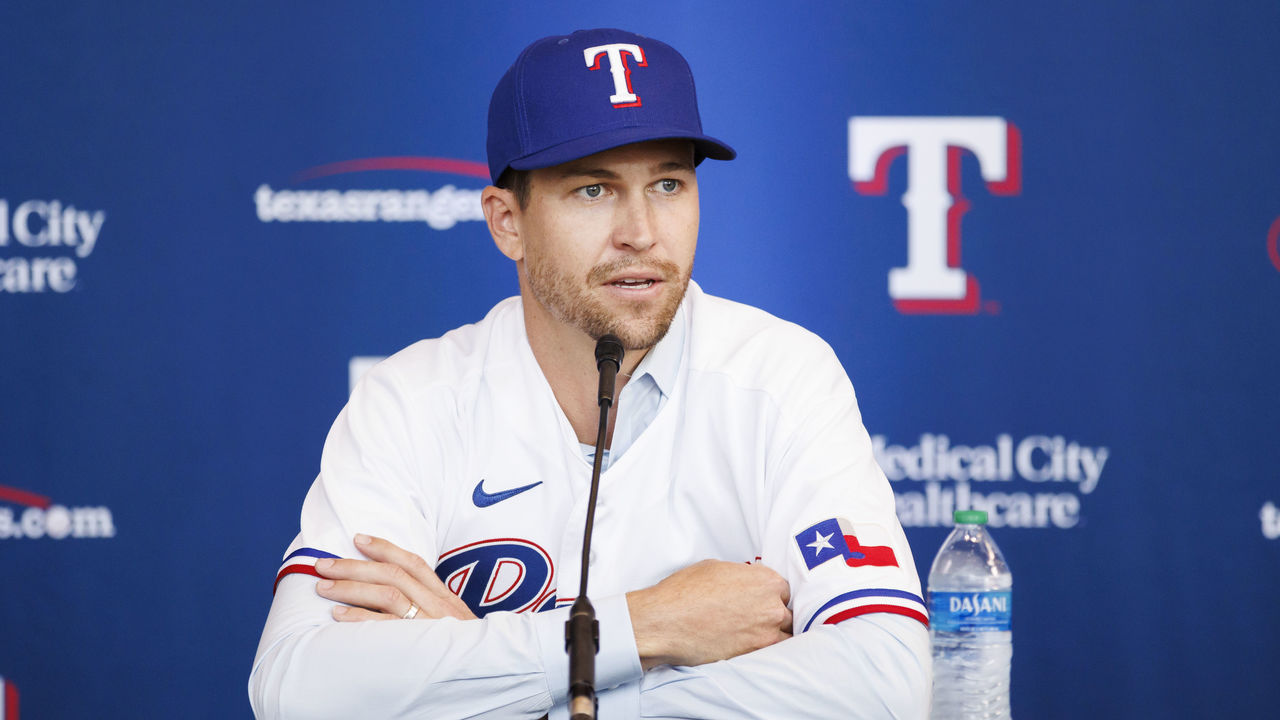 Texas Rangers: B
After committing more than half a billion on the lineup ahead of last season, the Rangers spent this winter drastically bulking up the pitching staff. As talented as the group of deGrom, Eovaldi, and Heaney can be, they all come with significant durability concerns - the trio combined to throw just 246 1/3 innings last season. This team is certainly in a much better spot than it was heading into the 2022 season, but it really needed to add an everyday impact outfielder and still doesn't feel good enough to compete for a playoff spot.
Toronto Blue Jays: B
Toronto is coming off a 92-win campaign - its second-most wins since 1993 - but the front office opted to make some pretty sizeable changes after an embarrassing postseason collapse. The Blue Jays shipped out both corner outfielders Hernandez and Gurriel, and replaced them with left-handed hitting strong defenders in Kiermaier and Varsho. The move allows Springer to move to a corner and gives the team an elite defensive outfield. There is a considerable amount of risk, however, as Kiermaier was limited to 63 games last season, while Varsho, who also cost the organization's top prospect in Moreno, might be a strict platoon bat. The addition of Belt gives the team another solid left-handed bat off the bench, adding more balance to the lineup and another World Series winner to the clubhouse. The addition of Bassitt was necessary to replace Stripling in the rotation and takes some pressure off Jose Berrios. Still, another depth starter should have been added as there's a lot riding on Yusei Kikuchi bouncing back. The addition of Swanson could prove to be a big one in the bullpen. Same with Green, whenever he returns from injury.