Stock Watch: What's trending in the NBA
Welcome to the latest installment of Stock Watch, a look at what's been trending up and down in the NBA.
⬆️ Brunson leading Knicks' surge
Jalen Brunson seems to be playing with some added motivation after being left off this year's All-Star Game roster. Since the reserves were announced Feb. 3, the Knicks floor general has been averaging 31.9 points, 6.1 assists, and 4.7 boards to go along with a sizzling 50% mark from deep. Only Damian Lillard has more points during that span.
Brunson has cracked the 40-point mark twice over the past two weeks. His strong play sent New York into the All-Star break with five wins in its last six contests.
⬇️ Simmons' struggles continue in Brooklyn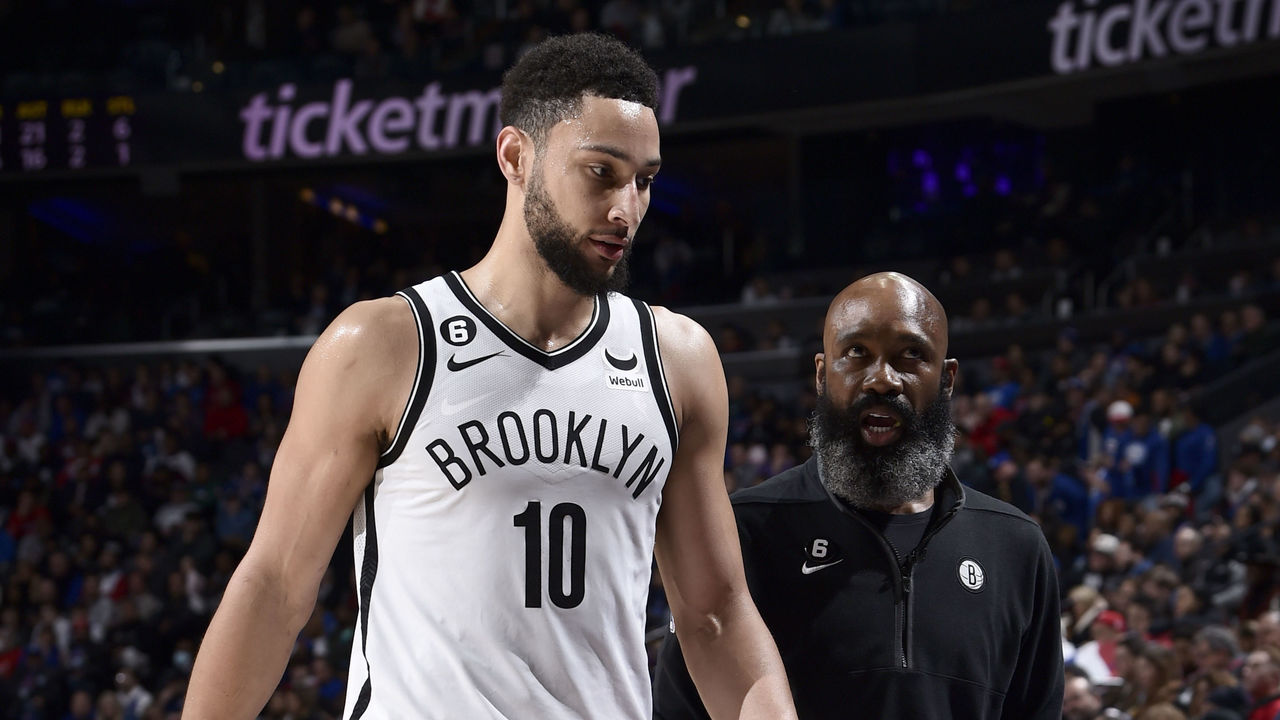 The Ben Simmons experiment has been a giant dud. The former No. 1 pick hasn't looked anything like the player who earned three All-Star selections and a pair of NBA All-Defensive first-team nods with the Philadelphia 76ers. He's averaging career lows in numerous categories, including points, rebounds, assists, and free-throw percentage.
Simmons' debut campaign with the Brooklyn Nets hit a new low last week when he played just 13 minutes in a blowout loss to the Knicks. Nets bench boss Jacque Vaughn admitted postgame that finding playing time for Simmons would be challenging with Kevin Durant and Kyrie Irving no longer sharing the floor with him. Simmons has two more seasons left on a five-year, $177.2-million contract.
⬆️ Healthy Bucks back in business
It shouldn't come as a surprise to anyone that the Milwaukee Bucks' current 12-game winning streak - tied with the pre-deadline Nets for the longest this season - perfectly coincides with the return of Khris Middleton. Knee soreness caused the 31-year-old to miss over a month. The Bucks went a pedestrian 9-9 over that time and didn't exactly look like the perennial heavyweights we've come to expect.
That's all changed now. Milwaukee has been the hottest team in the league since Middleton's return, with key wins against fellow postseason hopefuls like the Denver Nuggets, New Orleans Pelicans, Los Angeles Clippers (twice), Miami Heat, and the top-ranked Boston Celtics. Strangely, of all the Bucks' three-man lineups during their streak, the Middleton-Giannis Antetokounmpo-Jrue Holiday combo is nowhere near their best trios by net rating.
⬇️ Bulls lost scoring touch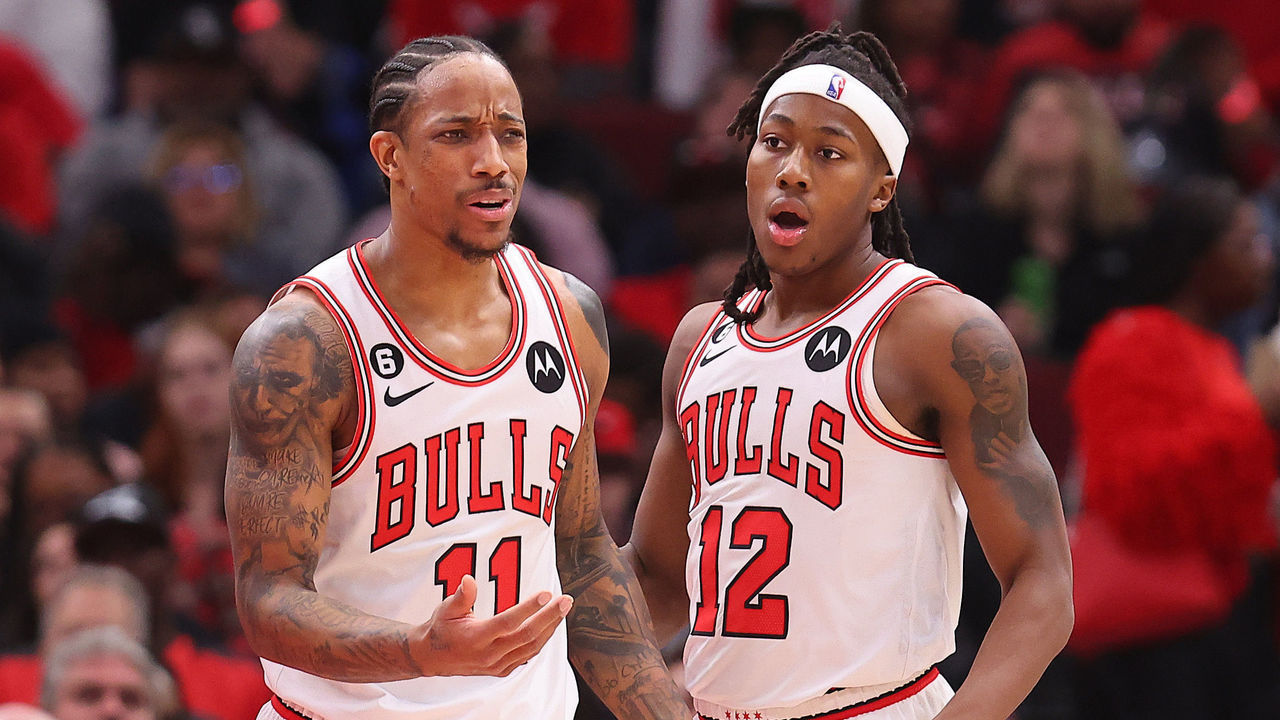 One year after doing nothing at the trade deadline, Chicago again did nothing at the trade deadline - one of just two teams to stand pat, in fact. It was a confusing approach considering the combination of the team's standing and its roster composition. And now, with six straight defeats entering the All-Star break - including four after the deadline - the Bulls are teetering on a mini crisis in no man's land.
Chicago's biggest on-court concern lately has been putting the ball in the basket, though they've done very well in preventing opponents from doing the same. Since Jan. 1, Chicago has been tied with the Miami Heat as the second-best team by defensive rating (110.5) but has been bottom seven offensively (111.4). Miami is actually nearly identical in the latter category (111.6), but the Heat are six games clear of the Bulls, suggesting Chicago's issues may be sourced in something beyond the numbers.
⬆️ Suns gunning for 1st title
While Kevin Durant has yet to suit up for the Phoenix Suns due to injury, his addition immediately raises the team's ceiling through the roof. There's no denying Mikal Bridges and Cam Johnson were vital to the Suns' success both this season and last, but new owner Mat Ishbia clearly saw the franchise's playoff disaster last May, combined with 37-year-old point guard Chris Paul's decline, and needed to make a move.
So what are the chances the Suns finally win their first title since joining the Association in 1968? At full strength, they have arguably the best roster in the league. However, it's unknown how long Durant's knee ailment will keep him sidelined, and the star duo of Paul and Devin Booker have combined to miss 48 games this season. That, plus a lack of depth due to the blockbuster trade leaves them vulnerable. Still, that's no reason not to consider Phoenix on the short list of teams that can win it all.
⬇️ Pelicans can't find continuity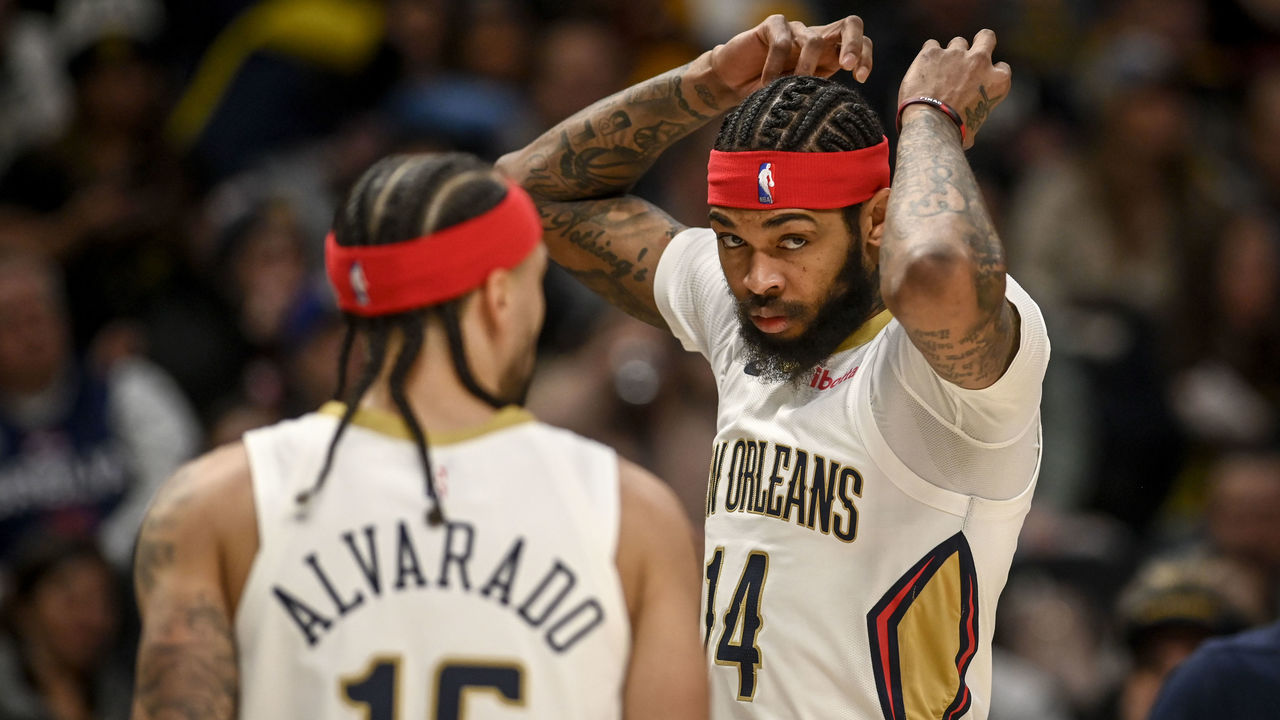 After entering 2023 with a 23-13 record, the New Orleans Pelicans now sit just 30-29 and are running the risk of completely derailing a once promising season. They sit in seventh but are just a game-and-a-half from falling out of the play-in picture altogether. New Orleans' slide has coincided with the absence of Zion Williamson; the star forward has missed all but one game in the new year with a hamstring injury.
The recent prognosis on Williamson is not very positive, and with the Pelicans likely without him for most of their remaining regular-season games, the rest of the team must begin to find continuity. Brandon Ingram is averaging 25.1 points per game since coming back from injury, and Trey Murphy is holding his own in the starting five. But unless New Orleans can get back to winning ways, pressure will continue to mount as the potential of a disappointing campaign looms larger.
Comments
✕
Stock Watch: What's trending in the NBA
  Got something to say? Leave a comment below!