A radical remodel of local sports TV may come sooner than expected
Greg Fiume / Getty Images
Even a year ago, when theScore published an extensive series exploring the future of televised live sports, predicting how - and how quickly - it would change was challenging. Signs pointed to a drastic upheaval as cord-cutting altered the old landscape. Those forces placed tremendous pressure on the cable ecosystem.
In the last year, a major tentpole, the Bally Sports group of Regional Sports Networks (RSNs), has faced strong headwinds that could topple it. That could have far-reaching implications for the entire cable TV ecosystem and the business of sports itself, including franchise values, player salaries, and competitive balance.
On Wednesday, Bloomberg's Gerry Smith, Erin Hudson, and Rachel Butt reported that Bally Sports' RSN group is headed toward bankruptcy court, where it would seek to restructure $8.6 billion in debt.
The Sinclair Broadcast Group subsidy controls the greatest share of MLB, NHL, and NBA local television sports rights in the U.S.
Bloomberg reported if the Bally Sports properties file for bankruptcy, it could "potentially put at risk crucial broadcasting-rights revenue for the likes of MLB" and other major North American pro sports.
"You're looking at a potential rewrite of the entire regional sports business on the other side of this restructuring," Davis Hebert, a senior telecom analyst at CreditSights, told Bloomberg.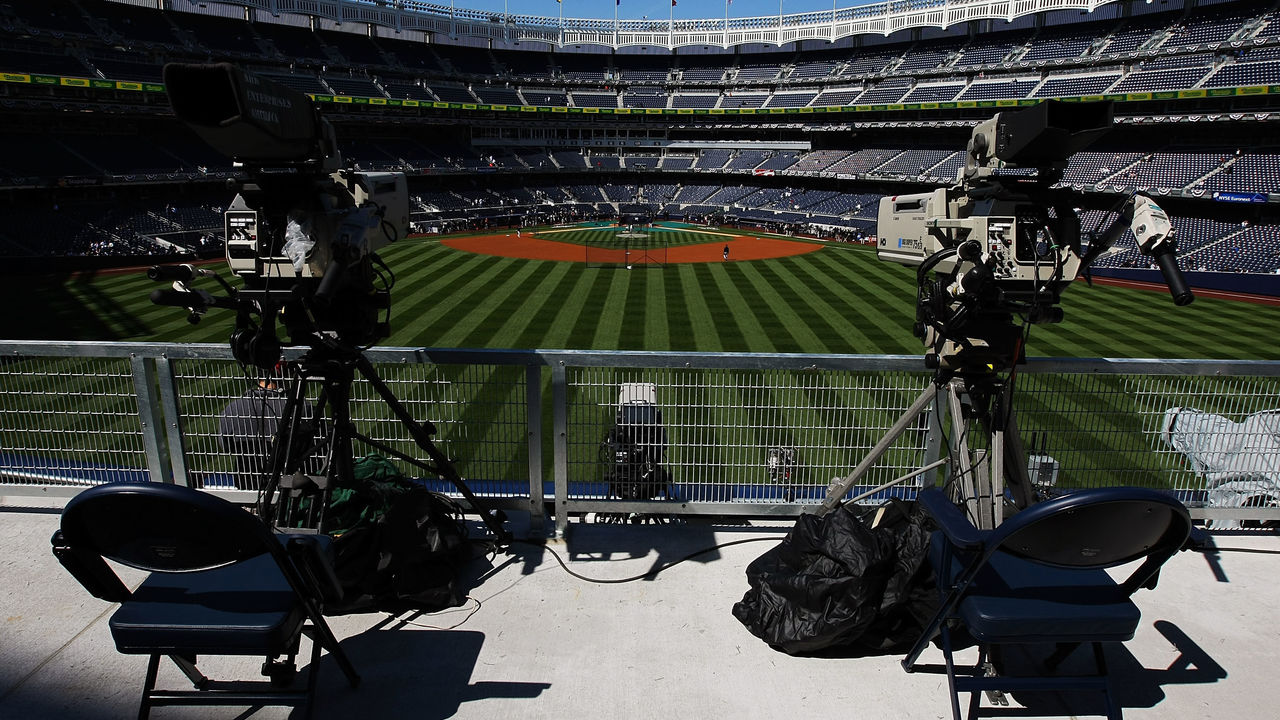 Sinclair's Diamond Sports Group subsidiary, which holds the Bally Sports RSNs, took on billions of dollars of debt to purchase the slate of Fox Sports RSNs from Disney in 2019 after Disney acquired 21st Century Fox properties.
But cord-cutting accelerated after the deal. It was the epitome of poor timing - or lack of foresight.
On Thursday morning, Comcast, the largest U.S. cable provider, reported that it lost about two million cable customers in 2022, about 11% of its total year-over-year customers.
At its peak, U.S. cable providers had 100.5 million subscribers in 2013. It's estimated to have fallen to around 70 million at the end of 2022 once all the fourth-quarter numbers come in. Total cable subscribers are expected to decline to around 65 million by 2025, a conservative estimate.
The local cable model helped fuel growth in MLB, NBA, and NHL since it emerged in the 1980s with the trailblazing New York Islanders' deal with Cablevision. It served the cable companies, the networks, and the teams well because cable companies charged everyone the RSNs' carriage fees, even if they never watched the product.
As consumers make different choices in the streaming era, the cable model is in free fall.
Ad dollars are also migrating to streaming, where there's a greater return on investment because digital ads can be more targeted to individual viewers.
"It's been a golden goose. You remove cable TV from the scenario, and franchises are worth a fraction of what they are today, players make a fraction of their salaries," Greg Bouris, a sports management professor at Adelphi University and a longtime observer of the sports cable space, told theScore last year. "This boom has been going on for almost 30 years. But the vast majority of people that pay never watch. That's been the model."
What comes next? MLB appears to be at the forefront of the exploration. The league recently hired Billy Chambers, a longtime RSN executive, to fill a new role as executive vice president of local media, Sports Business Journal's John Ourand reported earlier this month. The last part - "local media" - is key.
SBJ said Chambers' role will be "to figure out what to do with its regional media rights, as the market for RSNs continues to crumble."
For decades, MLB, NBA, and NHL teams have sold their individual rights to RSNs that distributed games on linear cable. Now, MLB is signaling an intent to get more involved with controlling and distributing its teams' local rights.
MLB could potentially roll those local in-market games into its existing direct-to-consumer MLB.TV product, which already shows all the games but only for out-of-market fans. If Bally Sports were to fail to pay any of its rights fees, those rights could revert to the clubs.
SBJ reported that MLB executives believe they can gain control of the rights from the Bally-branded networks, as well as from Comcast and Warner.
Chambers will start his new role on Feb. 1.
But launching a direct-to-consumer operation can be expensive.
For instance, Disney predicts its direct-to-consumer offering of Disney+ won't be profitable until next year despite its large inventory of pre-existing intellectual property and more than 100 million subscribers.
Comcast reported it lost $2.5 billion on its Peacock streaming service in 2022 and projects to lose another $3 billion this year.
Perhaps the greatest challenge of going to a direct-to-consumer model is you have to compel consumers to actually subscribe - and keep them once they do. But this great unbundling of teams from local RSNs could be good for the consumer since it figures to force teams to put a better product on the field, court, and ice.
"This is the great thing about media: competition is good. It usually works in the favor of the consumer," Ashutosh Gangwar, general manager for TV partnerships at The Trade Desk, a digital advertising platform, told theScore last year. "If your product is shitty, and you are relying just on the distribution to cut you a check every month, you need to look at your product. I won't go into one specific league, but it will provide the incentive for these guys to have better consumer experiences, a better connection to the consumer, and understand what they want versus what they have produced."
If RSNs tied to cable are unable to survive or pivot to streaming quickly enough, it's not just the leagues that could pick up the pieces. Selling rights to third-party streaming distributors is an option, too.
MLB has signed such deals with Apple TV+ (Friday nights) and Peacock (Sunday afternoons). There's major interest from tech giants to pick up live sports content to build out their streaming offerings.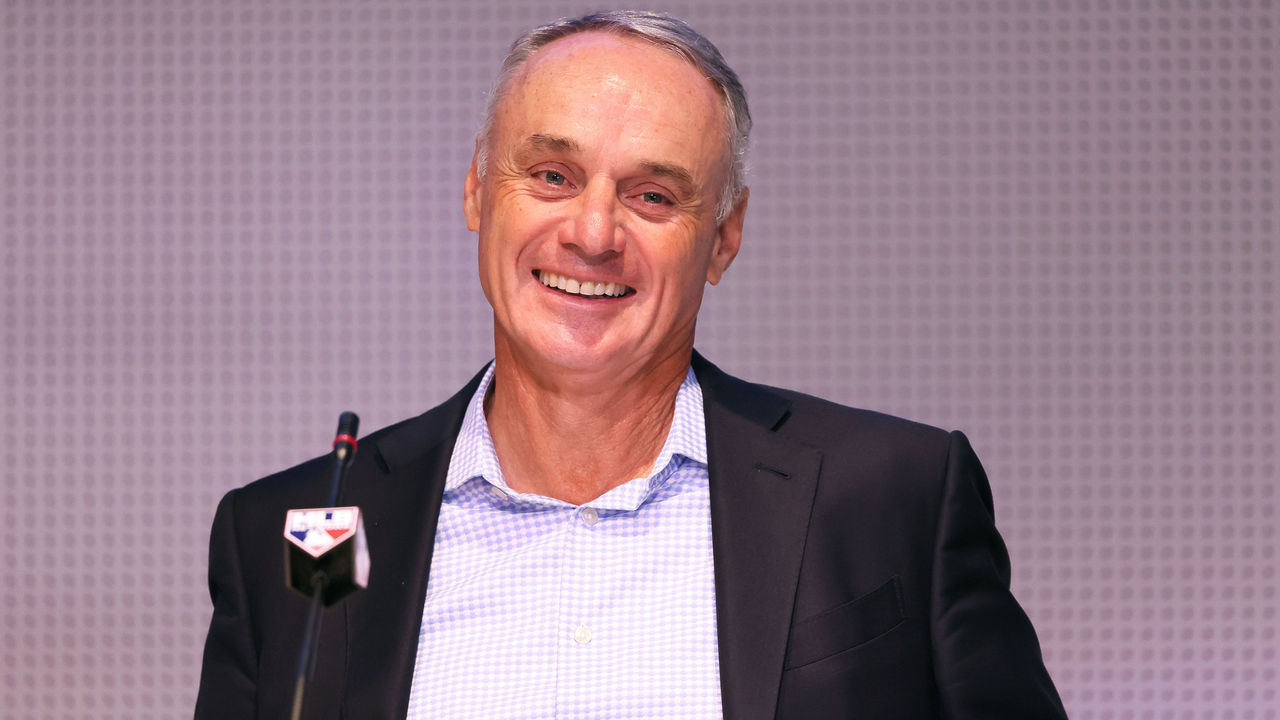 As the king of the sports landscape, the NFL hasn't had to lean on a direct-to-consumer product for major revenue but is selling more and more of its content to streaming outfits.
Amazon bought Thursday Night Football rights for $1 billion a year, and Google, via YouTube TV, bought the NFL Sunday Ticket product at a price tag of $2 billion per year.
The other leagues have different levels of negotiating power.
Consider that when MLB signed a new content deal last year to replace its previous deal with ESPN, the new agreement split roughly the same inventory of games among three partners - ESPN, Apple TV+, and Peacock - for $35 million less than ESPN had previously paid (about $700 million per year). That's still a lot of cash but a rare decline in what has been a golden age for broadcast rights. In the new deal, ESPN only retained about 40% of the games it had previously shown.
It's hard to imagine a day when the games won't be televised, and we'll still watch, but that ecosystem appears to be on the cusp of changing dramatically.
Travis Sawchik is theScore's senior baseball writer